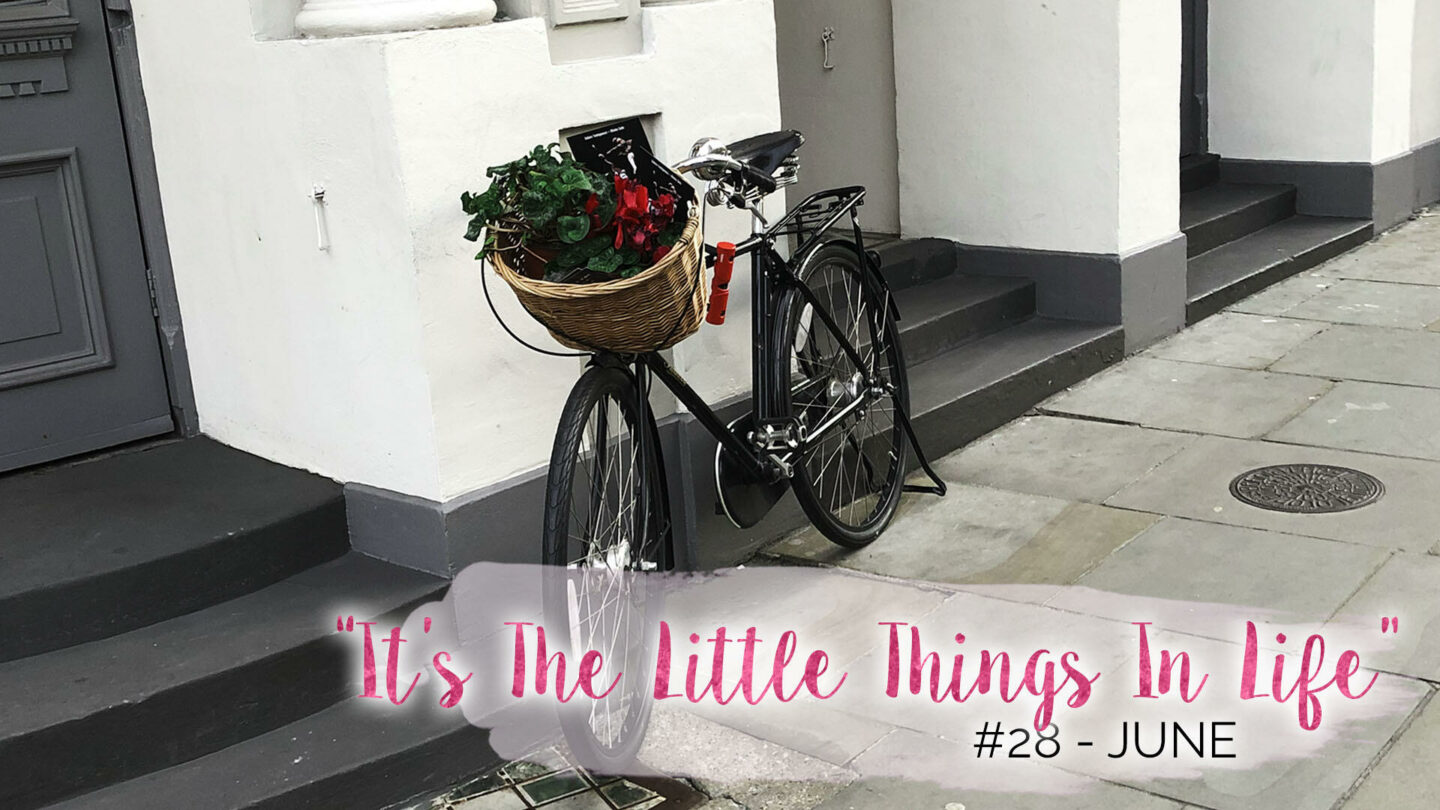 "They say good things come to those who wait, so I'm going to be about an hour late…"
And with that, I don't think I've started an "It's The Little Things" post with a more accurate and quote. Well, I hope there are good things coming in terms of content anyway. (I've certainly got big plans!) But before I try to run before I walk and make big promises of getting back to twice-weekly posts, let's work on getting caught up with this series huh? So on that note, it's time to have a look back on some happy memories from June…
"It's The Little Things In Life"
My good friend Cheryl's makeup brand Shadow Moon Cosmetics launched and I, obviously, treated myself to some goodies.
Making banana bread, it's one of my favourite easy to make treats.
This year's series of Love Island starting, I'm not ashamed to admit it's my guilty pleasure…
Finally getting some good use out of my studio lighting that my sister from another mister Becky bought me! (I've tagged a similar one here – it's amazing what difference it makes!)
Laura and I living our best Breaking Bad inspired life at ABQ's newest launch party. (More on that to come soon!)
& while we were there trying the best vegan pizza I've ever had from Saint Pizzeria!
Trying a new foundation from Mac. I'm normally a Studio Sculpt kinda gal but gave Studio Fix a shot.
& while I was there picked up two half-price Retro Matte liquid lipsticks in the "sample sale". Bargain!
Finding Rubicon Sparkling Mango in Lidl, it always reminds me of being back at university!
Picking up the cutest geometric glasses from Poundland of all places. Bargain!
Rolled ice cream from Pan n Ice. (I had raspberry & white chocolate and it was lush!)
That short week where I really enjoyed playing Harry Potter Wizards Unite…
A cheeky Nando's on a Sunday, because why not?!
Living my best 90's life rocking the Jeffree Star Cosmetics Blue Blood palette I bought back in March.
Oh, and talking of Jeffree Star Cosmetics, I also got my hands on the

Jawbreaker

palette. It's stunning!
Enjoying the last of the sunshine after work with a grapefruit gin and tonic in the garden.
Long soaks in a cool bath when it's hot outside.
Sorting out last minute bits for the summer party and eating a burrito bowl with Vrinda.
And, on that note, the summer party itself. (Even if I did end up leaving early due to an ear infection…)
After adding it and removing it from my Amazon basket a million times, I finally bought "What Would The Spice Girls Do?" and I'm so glad I did!
A lovely walk along the Thames, one of my favourite ways to spend a Saturday, to be honest.
Soya iced lattes. Enough said…
Buying a pasta maker to reattempt some of the things I learnt at the John Lewis Batch Cooking Masterclass that I attended at the beginning of last year.
The local parrots have seemed to have taken a liking to our garden and they're adorable.
A lovely weekend with the entire house to myself which involved watching lots of Netflix and ordering in pizza!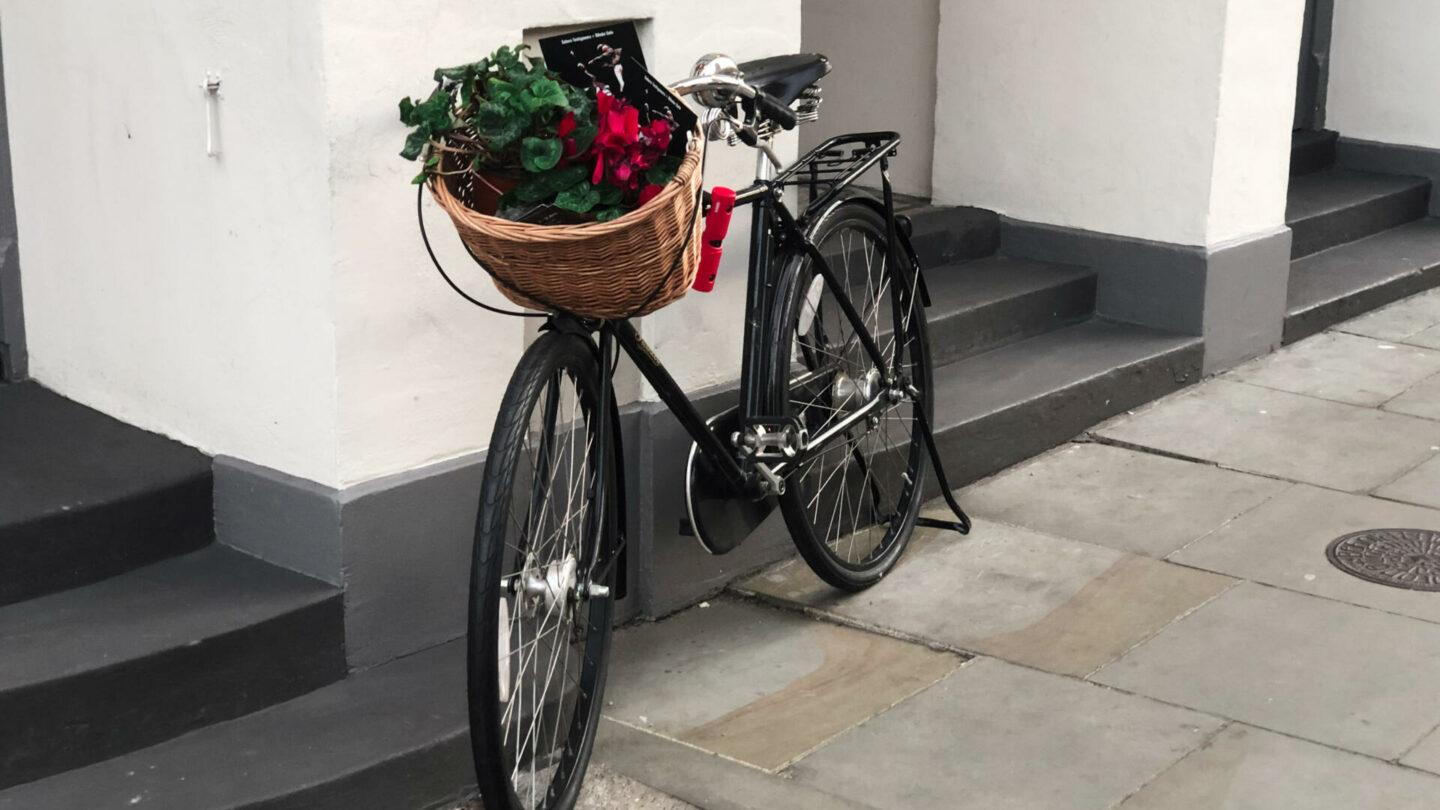 Find me on;
Bloglovin' | Twitter | Instagram