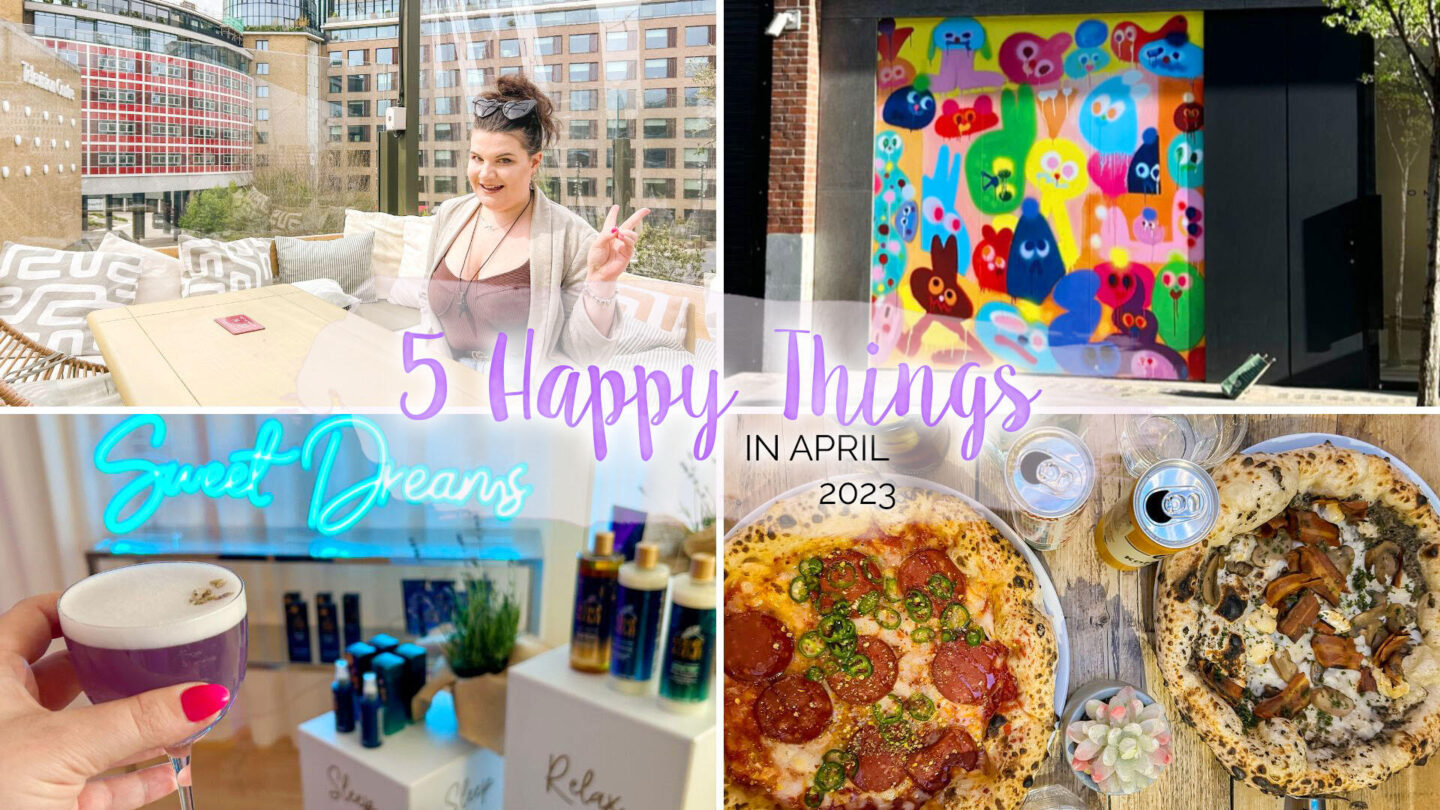 It might almost be June, but I still want to take the time to reflect on 5 Happy Things from this April. (Mostly because it was a rather eventful one, as was May to be honest…). That and, I promised myself I'd try and post these monthly because I really enjoy being able to look back on this kind of casual catch-up post.
So let's get back to April, we had some good weather, a rather gorgeous four-day bank holiday weekend for Easter and I spent loads of time with friends which is always a winner in my book. So here are five of my happy highlights from the month gone by…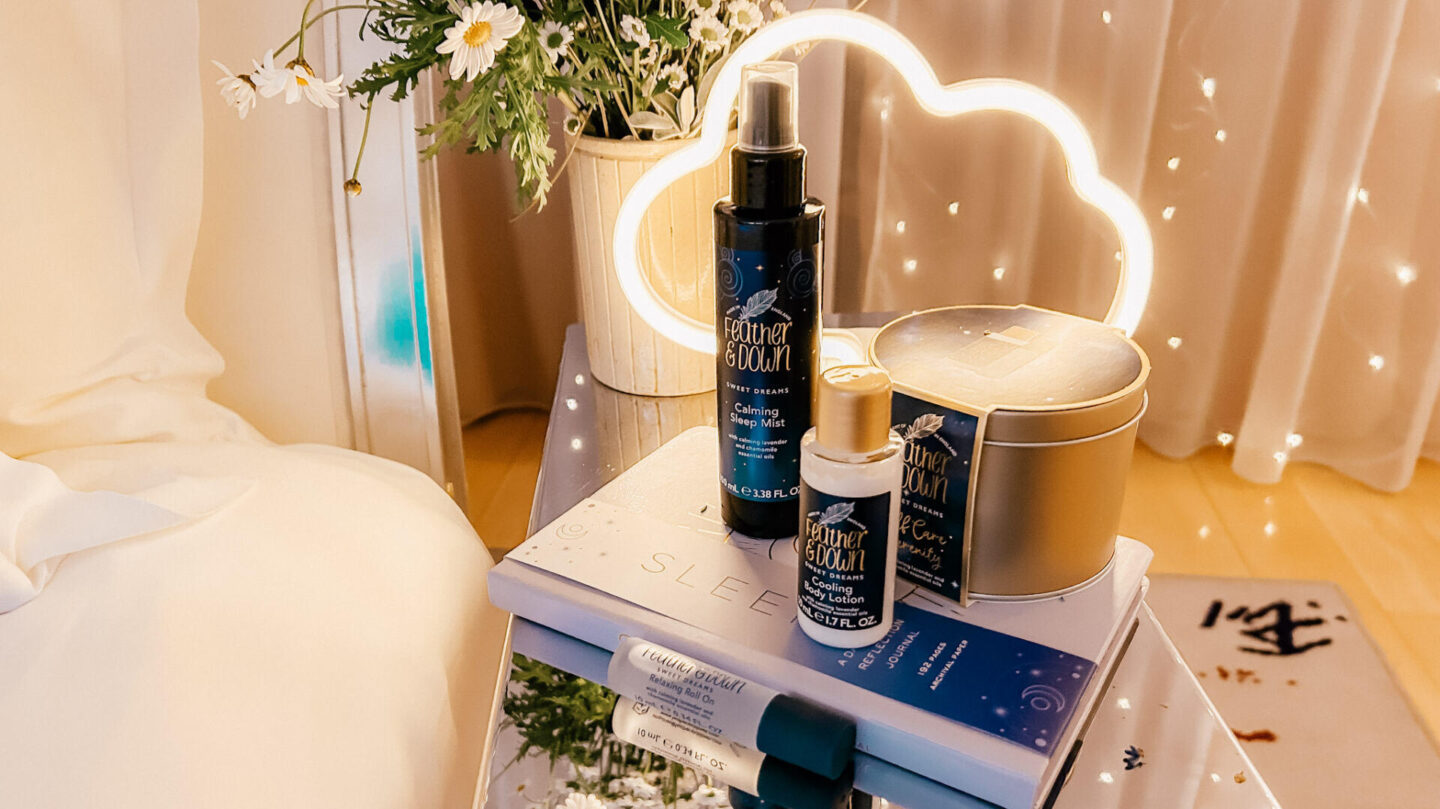 Visiting The Feather & Down Suite of Dreams
The last time I was invited to a venue, event or whatever else was when just before Covid. (Which if you're curious, was my trip to Porchester Spa, still one of my favourite spots in West London and one I highly recommend!). So, getting back into attending any form of brand event again was a little daunting, to say the least. However, when Feather & Down dropped into my inbox and invited me to check out their Suite of Dreams in a penthouse at The Sanderson, I accepted and I'm so happy I did!
I had a lovely evening meeting their sleep expert, trying the products and just generally getting to know more about the brand as a whole. I've got a full post coming up in the next few days, however, I'll give you a brief rundown here if you've not heard of them before. Feather & Down are the dedicated sleep brand that encourages calm and tranquillity to help aid a restful night's sleep. They're best known for their Sleep Spray, but they actually have a full range of products to help you get a better night's sleep. Some of which, have become part of my nightly routine already!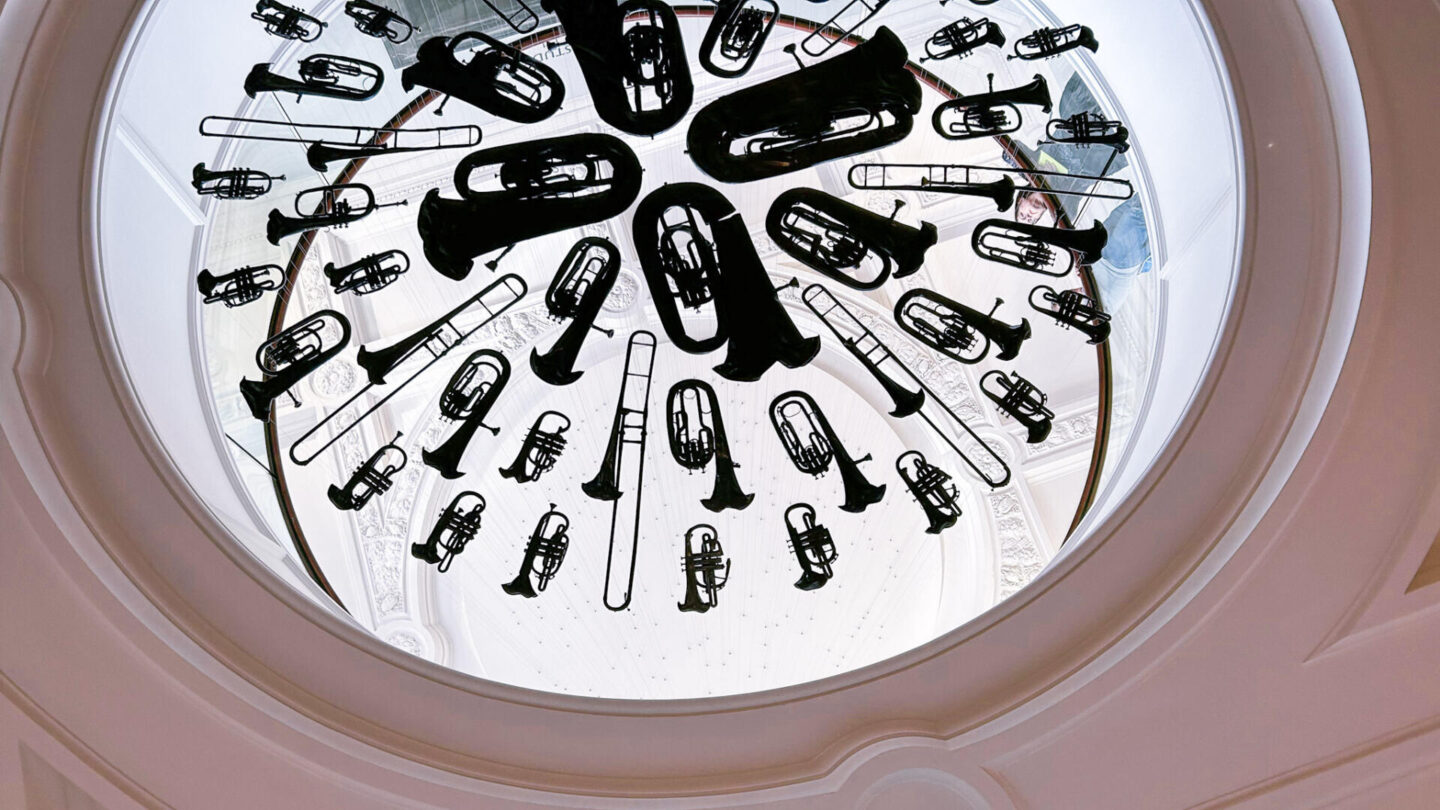 A Lovely Day Exploring The V&A Museum
When it comes to a way to spend a day exploring in London, in my opinion, you can't go wrong heading to the museums and South Kensington has some of my favourites. So, on the bank holiday Friday, I spent a lovely day at the Victoria and Albert Museum checking out the exhibits. I really enjoy how, because of its size and ever-changing lineup of exhibitions you could visit a few times a year and still see something new each time. It was great to walk around and we saw some really impressive casts of some of the most significant works of art (which, I only clocked were actually made of plaster when seeing Michaelangelo's David, which normally lives in Florence), beautiful stained glass and lots of absolutely incredible objects in general. A fantastic start to the bank holiday weekend, and one with lovely company too!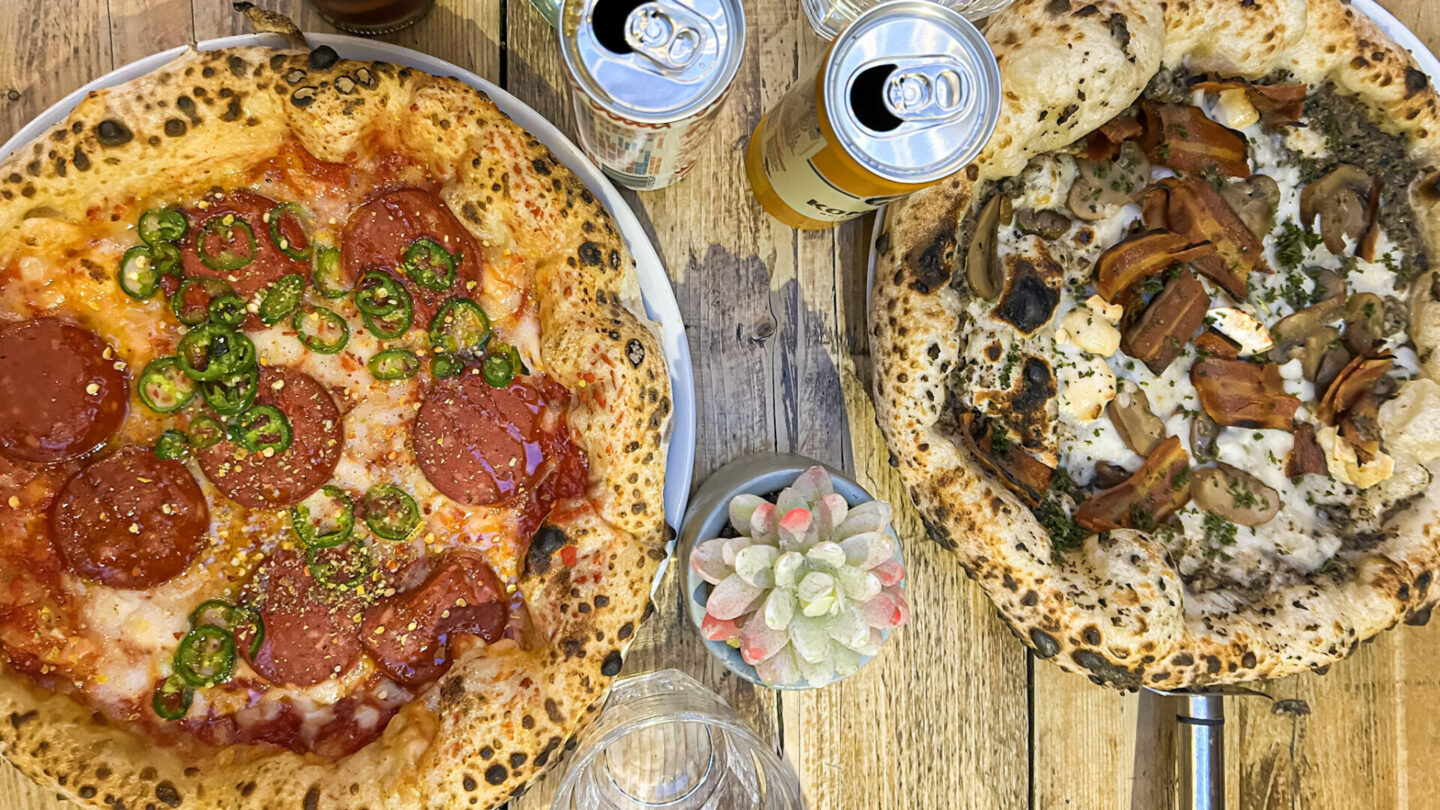 Vegan Pizza at Purezza with The Vegal Gang
Like 99% of the population, I bloomin' love pizza and with it being so quick and easy it's a meal I'll have a few times a month. (Fun fact for you, my birthday falls on National Pizza Day…) So when I say that the Vegal Gang where celebrating their 1st birthday at Purezza in Camden, I was so ready to get my vegan pizza on. Before I go into the night though, let me tell you a little bit about Vegal Gang. They're a gang of vegan gals, guys & non-binary pals who have meet-ups across the UK, all set up by the fabulous Luisa. They're an excellent excuse for checking out vegan restaurants and menus (both old favourites and new) all while making some new friends.
So on to Purezza, originally founded in Brighton back in 2015, they were the first all-vegan pizza restaurant in the UK. Since then they've grown to four branches in the UK, their original Brighton branch along with Bristol. Manchester and the one we went to in Camden, London. As they're completely vegan, all things on the menu such as bacon, pepperoni and mozzarella are listed but are the vegan version. This was, hands down the best vegan pizza I've ever tried and made even better by the wonderful company. I genuinely laughed so hard at some points my face hurt. Plus, since it was a birthday meet-up, Priya made the cutest cake for the occasion too. I've got a full post on our trip coming up, but for now, it needed a mention as an April highlight!
Getting Stuck Back Into Playing Disney Dreamlight Valley
When I first saw that Disney was coming out with something that was labelled as their version of Animal Crossing, and heard mention of micro transaction my first thought? A total money grab. However, curiosity got the better of me and I'm so glad it did! As you progress in the game you unlock and befriend characters from across various Disney Properties while completing very cute storylines and designing your village. However, after the first few updates and unlocking all the characters up to that point, I had got a little bored and stopped logging in every day. But, in April a new update and new characters launched which gave me an excuse to get stuck back into playing and got me back to enjoying the game. I'm now looking forward to the next update in June!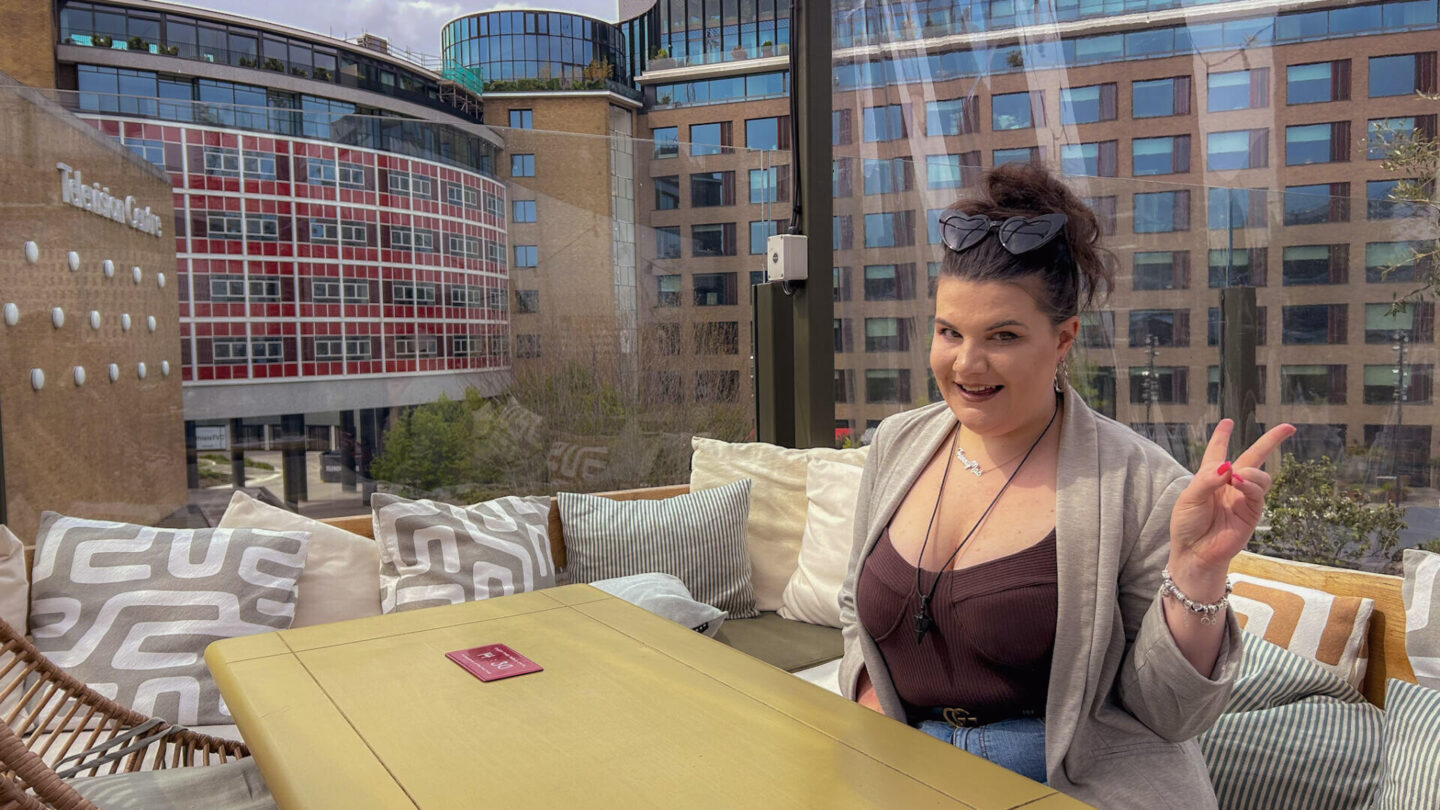 Bottomless Brunch At The Broadcaster
It's no secret that I'm pretty much always down for brunch, especially if you make it a bottomless one. And, surprisingly, whenever I book one my mum used to remind me that she's never been to one. So in April, while we both had a free weekend, I took her for a bottomless brunch at The Broadcaster in Shepherds Bush and we booked a table at their Aerial Rooftop. As the name probably gives away, is their rooftop area with a gorgeous beachy vibe. Menu-wise, you can order and pay for whatever food you'd like then add 90 minutes of bottomless prosecco or mimosas for an additional £24.00 per person. (Or, if you'd prefer, Mirabeau 'La Folie' Sparkling Rosé for £30 per person!). We went for a main each and split a deserve but, I won't go too much into the food etc as I've got an entire post and review in my drafts, so expect that soon.
All in all a lovely way to spend a day and treat my mum. Because well, she deserves it!
What's been your happy highlights from April?
Find me on;
Bloglovin' | Twitter | Instagram