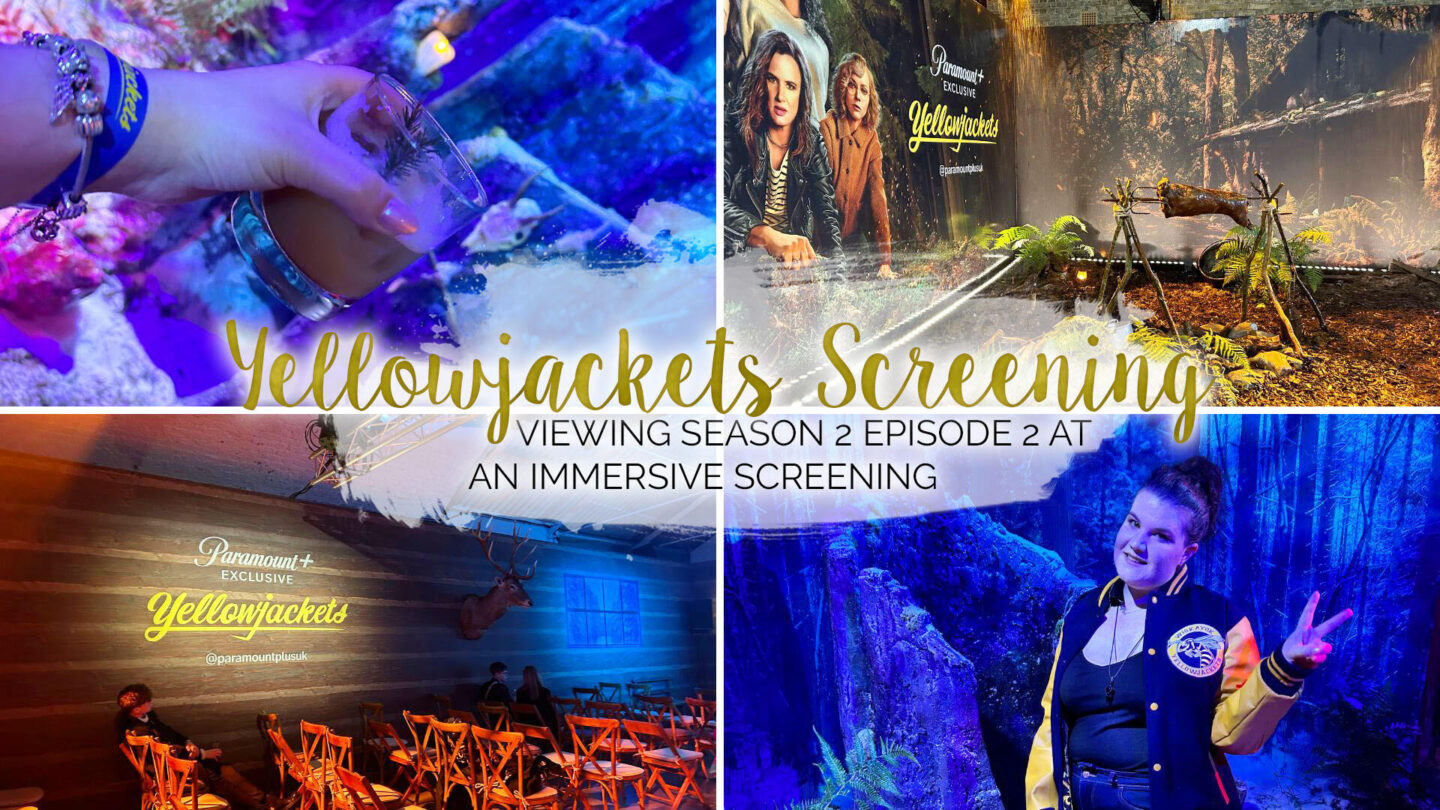 "Those girls were special. They were champions." – Vice Principal Berzonsky, Yellowjackets
In November 2021, Showtime launched Yellowjackets, a psychological drama television series created by Ashley Lyle and Bart Nickerson. The series follows a group of teenagers involved in a 1996 plane crash, and cuts between the modern-day survivors and the 19 months the group spent before their eventual rescue. After picking up various award nominations and critical acclaim, it was renewed for a second and third season. The first episode of the second series premiered at the end of March 2023. Paramount Plus kindly invited my friend Sophie from Popcorn & Glitter along to an immersive screening of the second episode of the second season. (& she was kind enough to take me with her!).
So, here's what we got up to on the evening and my (spoiler free!) thoughts on the second series so far…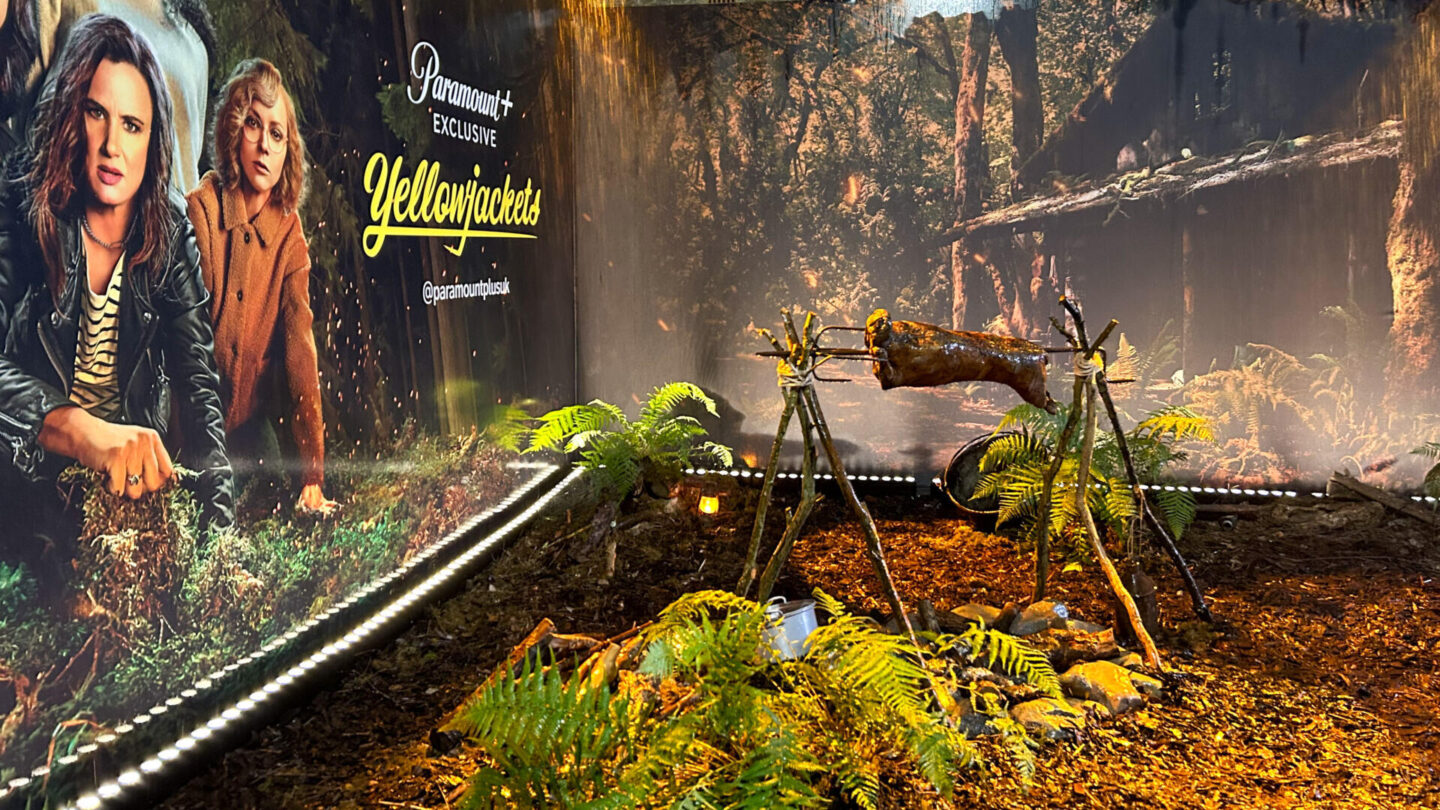 Yellowjackets – An Immersive Screening with Paramount UK
Normally, a rainy March evening would not be the ideal setting for an event like the one Paramount hosted for this screening. However, something about turning up in the pouring rain really added to the atmosphere. Entering the venue, we were greeted by the signage along with some great props and themes from the show. (Including a spitfire roast and some plane wreckage scattered around the area). Before entering, we signed our NDAs and then told a little more about the evening's plans. The entire venue had been transformed, inspired by the cabin the girls took shelter in. (Along with the shrine and a chance to try on an iconic Yellowjacket and antler crown). To get to know our surroundings a little better, the team arranged a "Misty's Mystery" scavenger hunt. We had to solve clues, find letters hidden around the venue and then unscramble them to find the answer.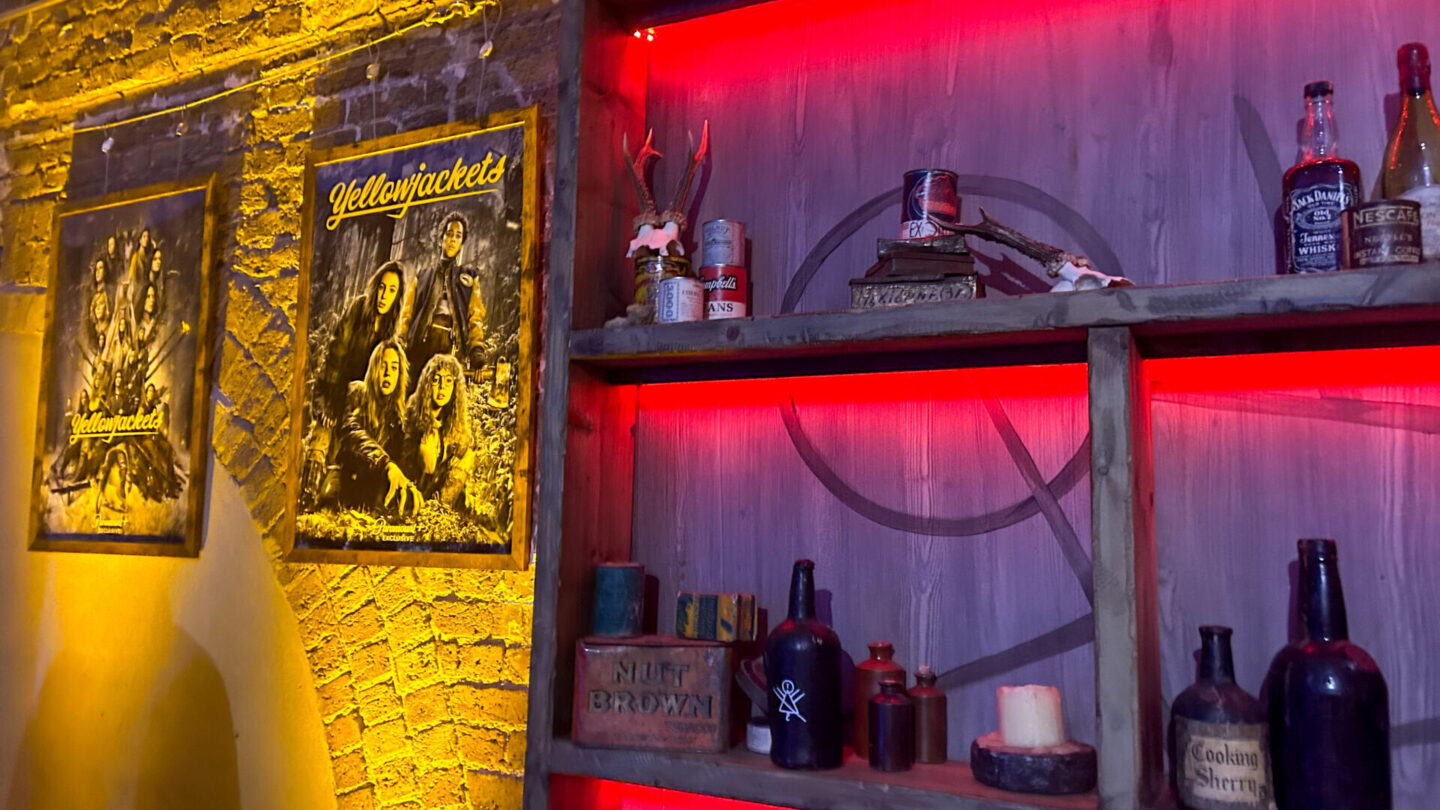 Paramount also designed a selection of cocktails and snacks inspired by the show. I tried the Cinnamon Maple Sour. This was a twist on the classic American cocktail with Bourbon, lemon, egg white, and maple syrup paying homage to the Canadian Wilderness. I'm not normally a whiskey cocktail kinda girl but this was absolutely delicious.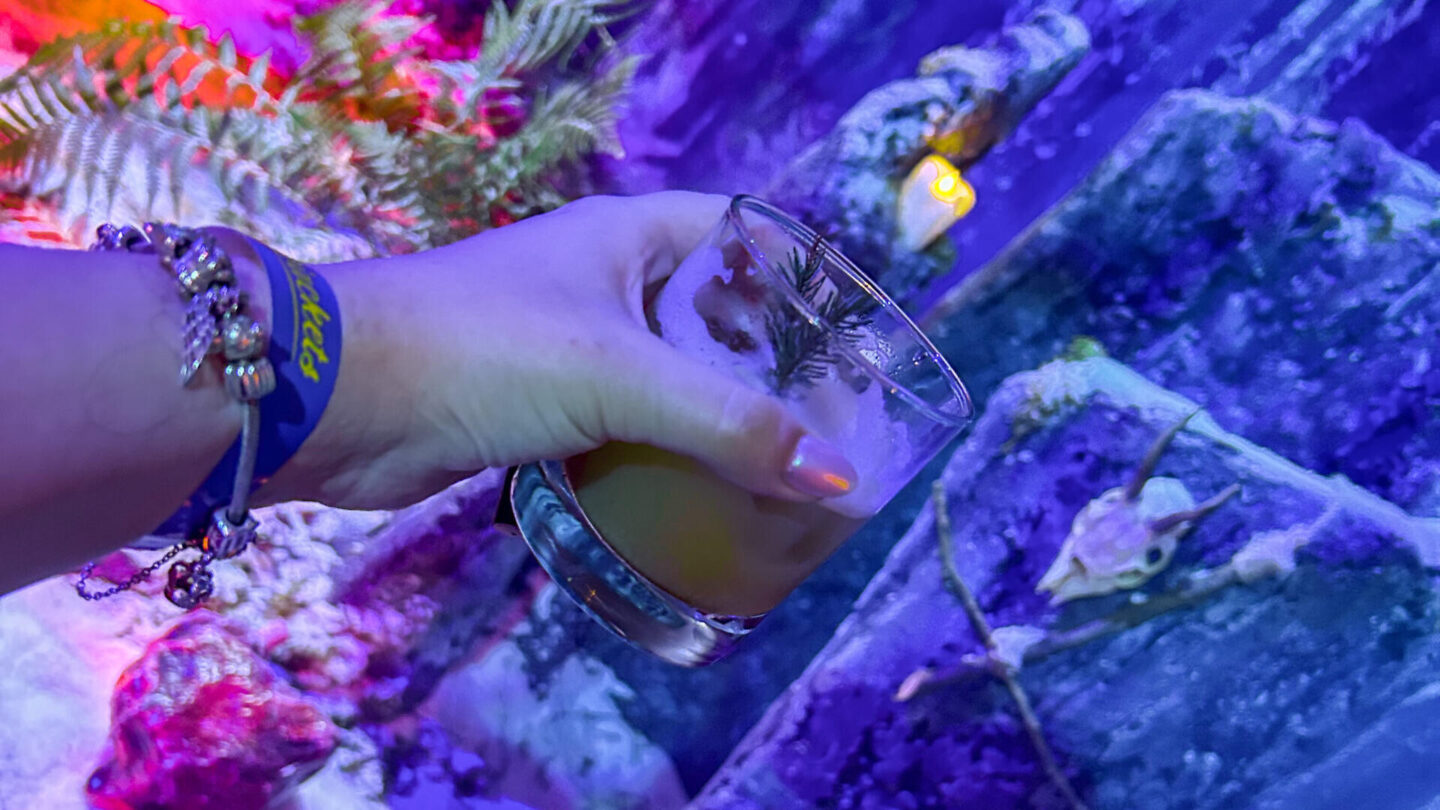 & before we knew it was time to head to our seats and watch the episode. They really followed through on the theming turning the viewing room into a cabin similar to the one the Yellowjackets took shelter in which really made us feel part of it.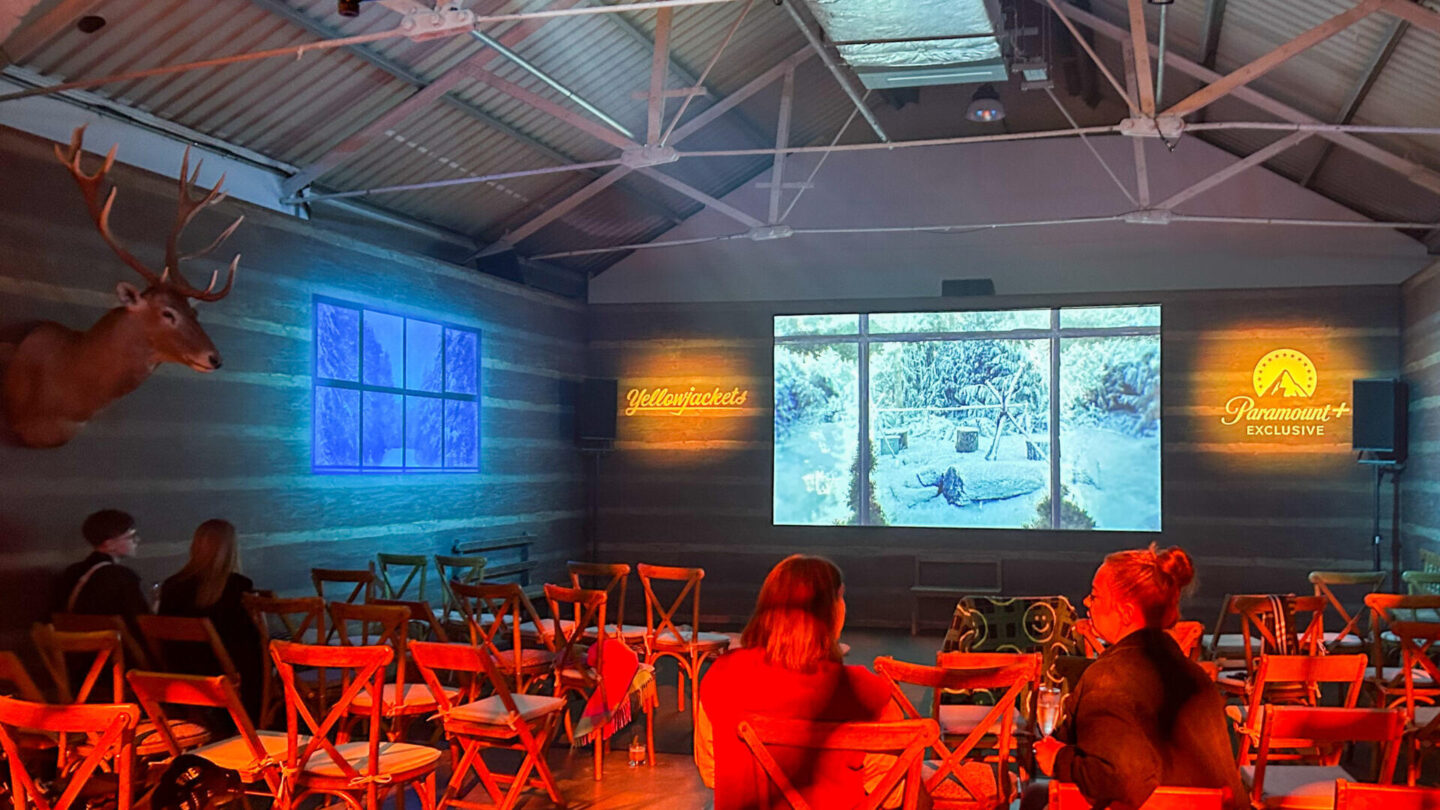 Yellowjackets – Edible Complex
How do I even begin to explain this episode? Seriously. I came out completely shell-shocked, yet needed to know more. As the name suggests, there's a source of food for the stranded group and oh boy it is not a deer, an elk, or any of the local fauna. You could certainly see what was going to happen building in the previous episodes of the season, but it didn't make it any less shocking when it finally did. That aside, it laid out some very interesting plot points in the modern day which I'm also excited to hear more about. Like what exactly Lottie's group is up to, Shauna's relationship, and Misty's investigations to name a few. (I've said it before, I'll say it again, I love this trope of modern-day horrors/trillers/crime dramas using Reddit sleuths as a plot point. They did it in Scream VI and it just adds a real sense of realism and world-building!)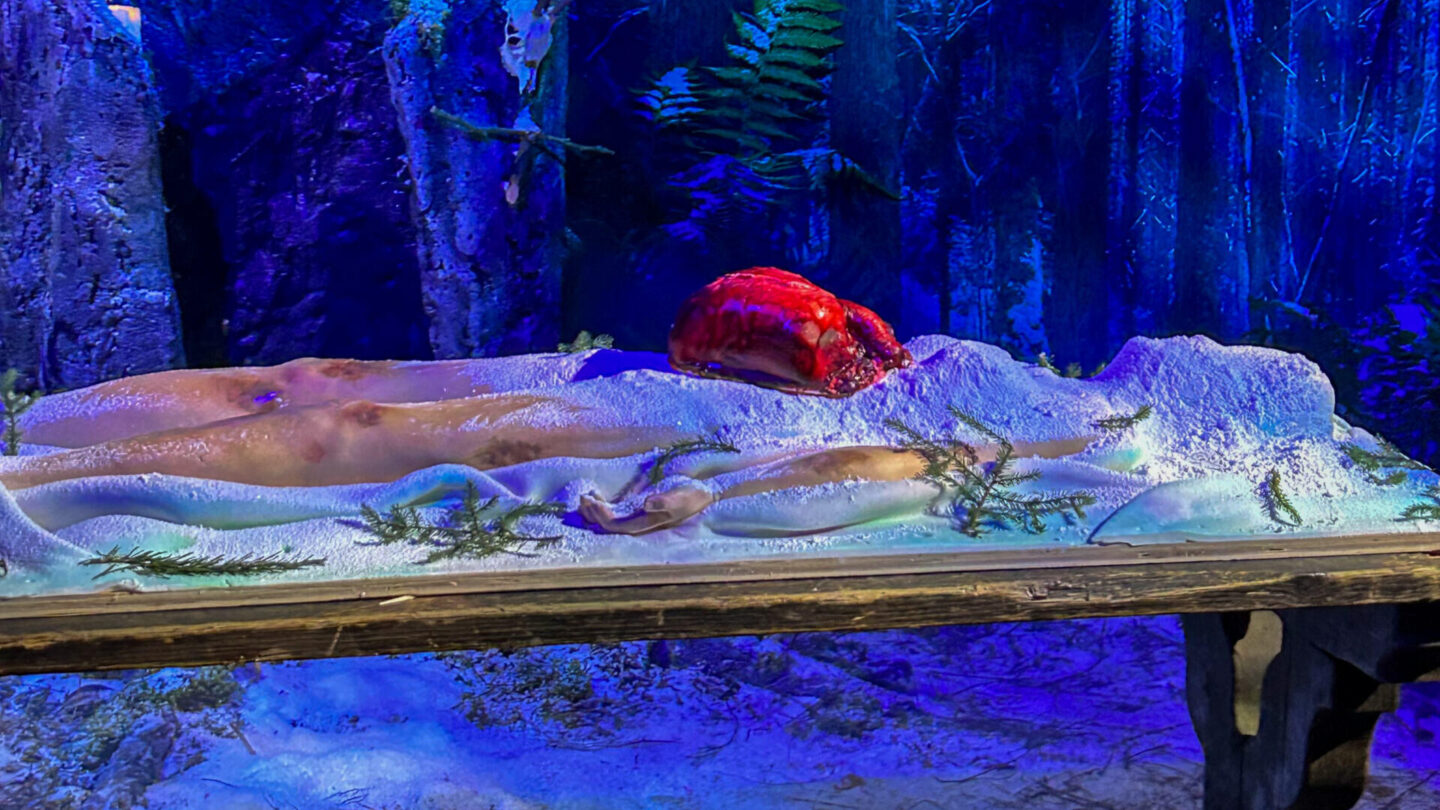 After what we'd just seen in the episode, to open the door and see the above cake. Well, my jaw almost hit the floor. Whoever had the idea for it had such a twisted sense of humor & I loved it. (Well, after I got over the shock that is). Yes, it was red velvet. Yes, it was utterly delicious. And no, after taking the initial bite it didn't feel weird. Which, I'm sure is probably a metaphor for some of the show's events…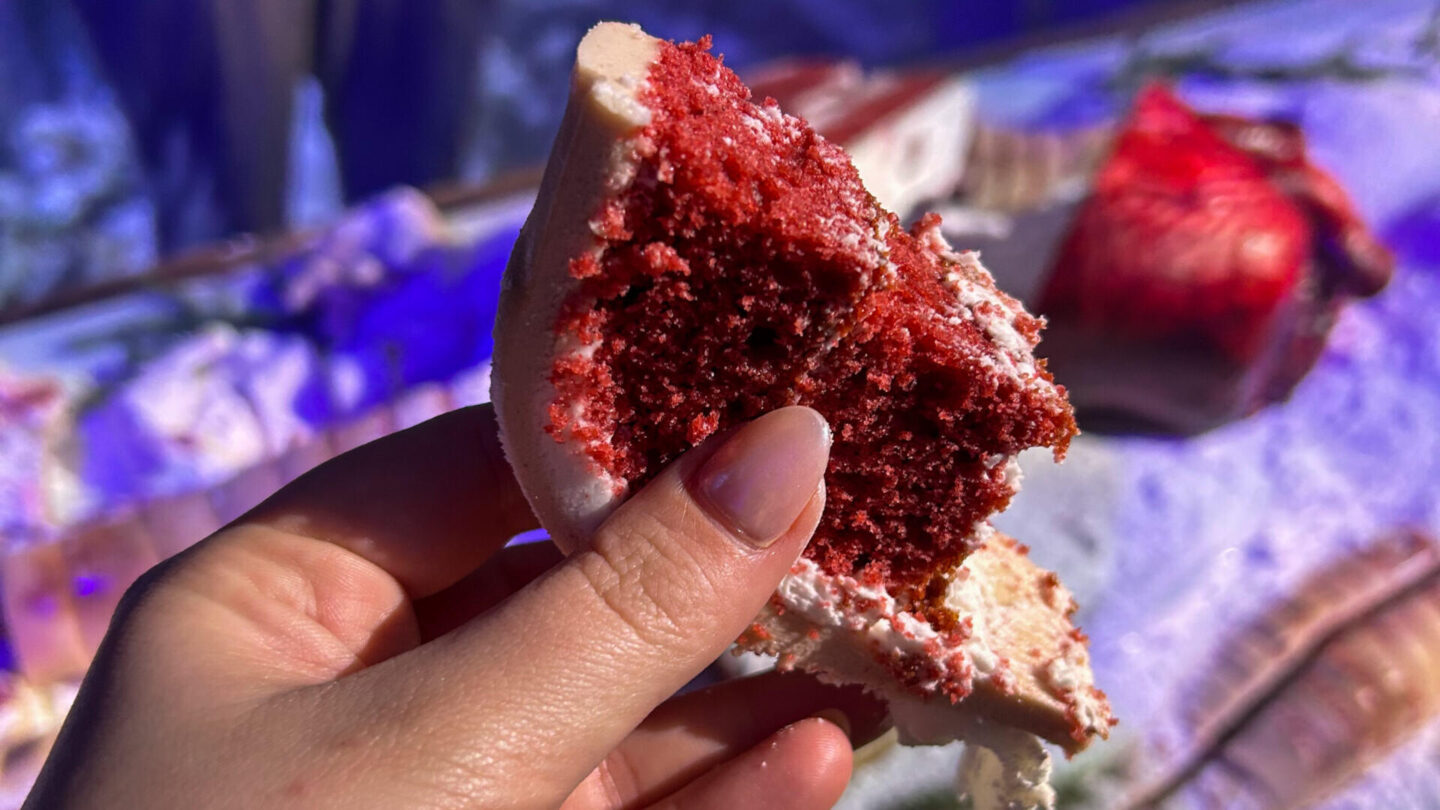 Thanks again to Paramount Plus UK for a wonderful evening (& Sophie for letting me tag along!). I personally am waiting not so patiently weekly for each new episode to drop, because I can't wait to find out what happens next!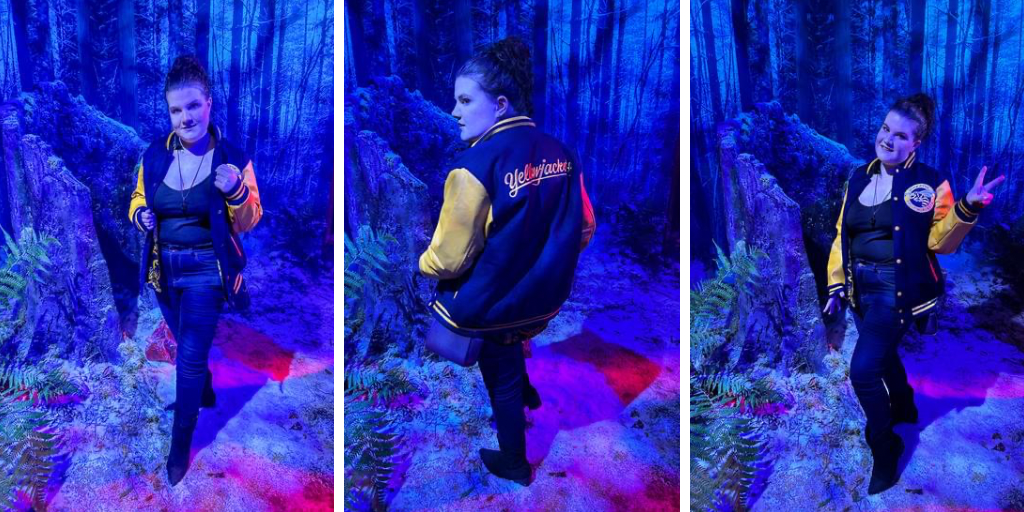 *Disclaimer: I was invited as Sophie (Popcorn and Glitter) as her plus one, with no obligation to post. All opinions are my own.
Find me on;
Bloglovin' | Twitter | Instagram