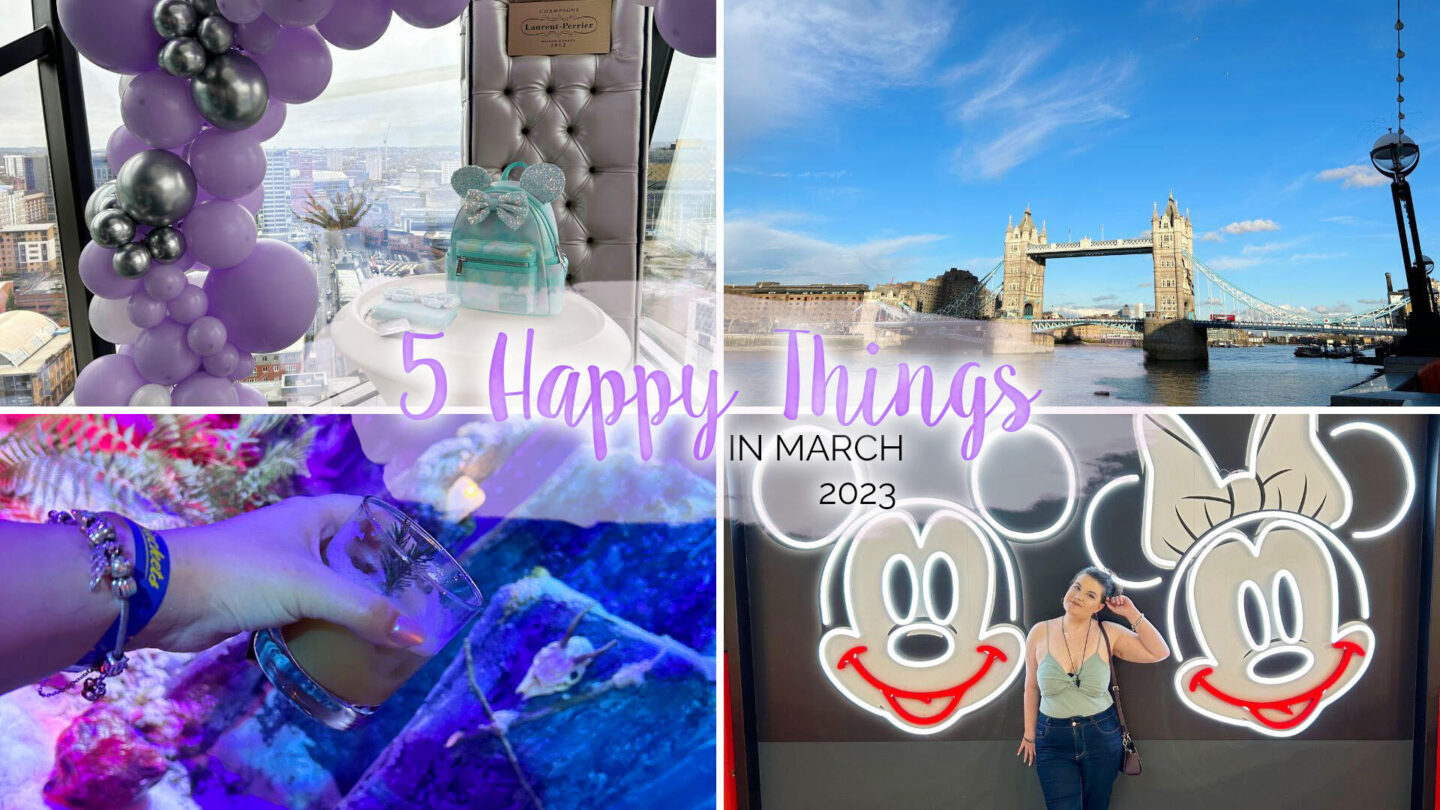 Wow, it's certainly been a while since I wrote a 5 Happy Things post. (Never mind one to go live on the first few days of the next month – I'm feeling really proud about that one! I've even posted a reel as a March round-up too.) But, this was one of those things I started writing originally as I really just enjoyed sharing a more casual update from the last month and it's something I want to get back to doing. If anyone else enjoys reading them as much as I do writing them, well that's a bonus!
So March 2023 eh? The month has certainly been a good one. I've finally felt inspired to post again, I've seen friends, I've made plans for the coming months and good vibes all around. So let's crack on with five happy things from the month gone by…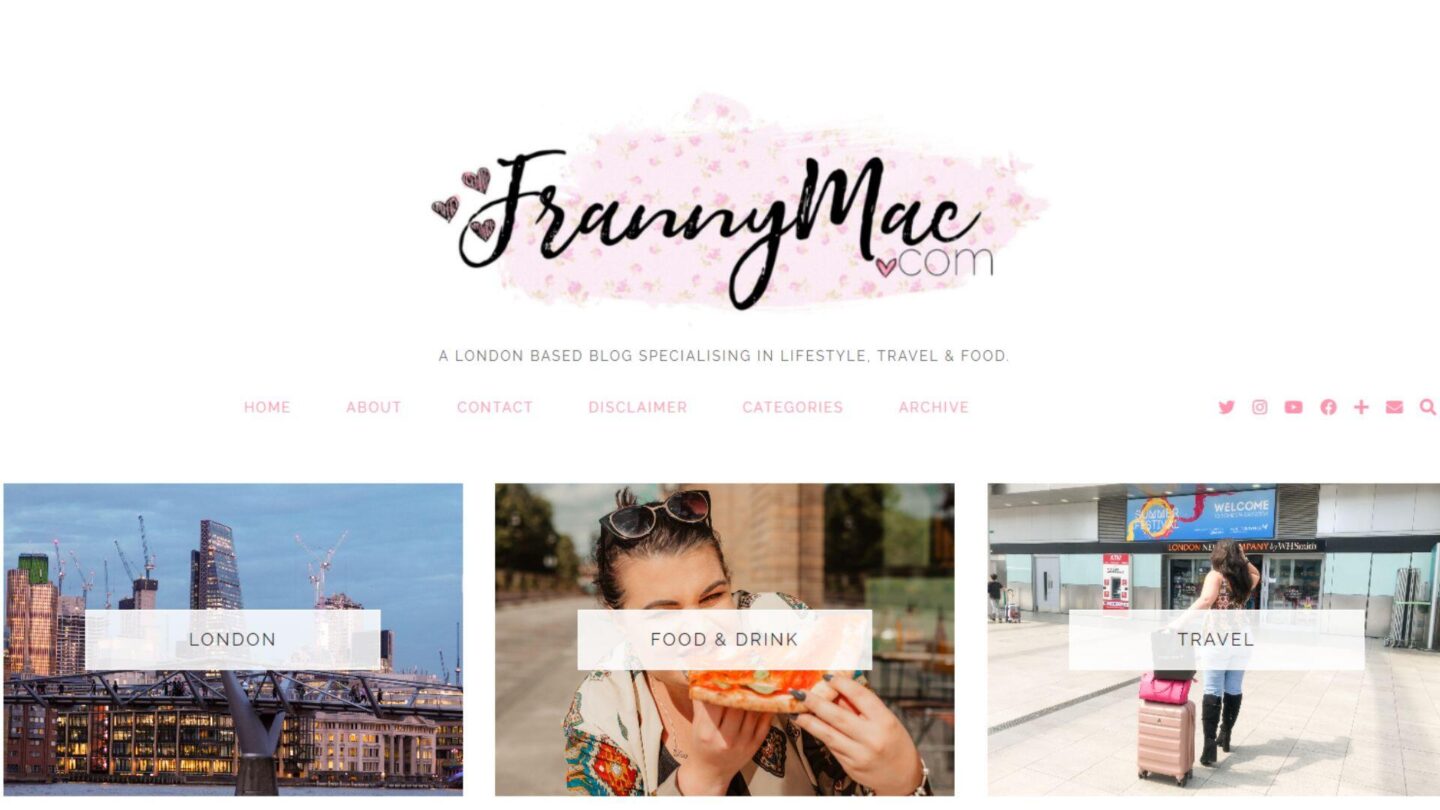 Re-Launching FrannyMac.com
I mean, let's start with the obvious one here. After months of thinking about it, I've finally relaunched and resumed posting here. I'm not sure if anyone will have noticed, but this included a little bit of a refresh to the layout and the logo (amongst other little things I'm working on…) and it just feels a bit more like me now rather than the person I was I was when I was last posting you know? Although the post headers are staying similar for now it's actually exciting me the idea of creating, posting and sharing content again. It's even got me back into taking more photos and having my actual camera charged and ready to pop in my bag to take with me.
P.S. – if you're not sure what I'm on about here or if you just want to nosey more at why I stopped posting and why I restarted, I did a whole post about it along with what to expect going forward the other week.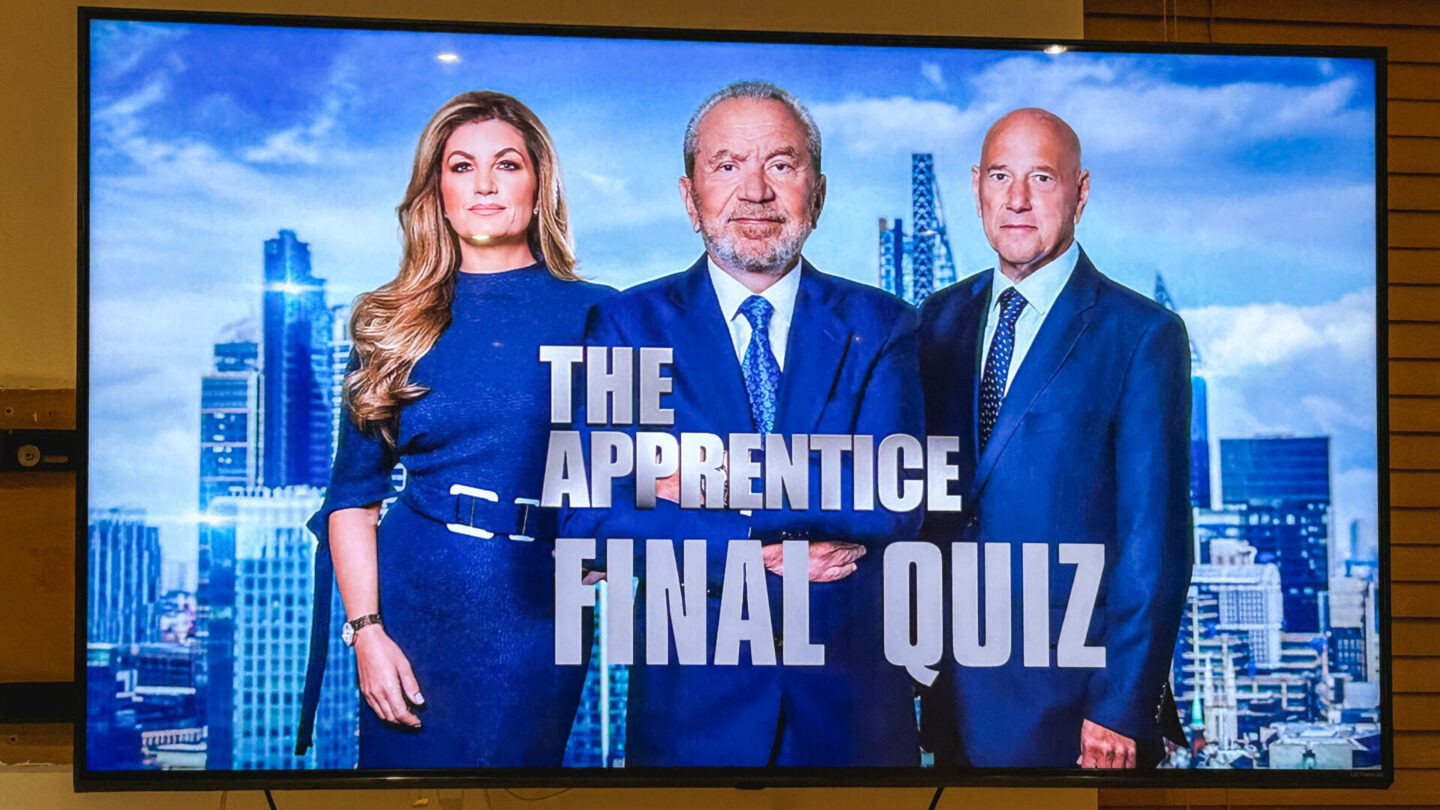 Watching The Apprentice Final
I've probably mentioned it before, but one show I always look forward to is The Apprentice. I think what I enjoy so much is that, well, a large number of my friends get as equally into it as I do so I know that every Thursday night I'm not only going to enjoy the show but share some jokes and laughs with friends. For the last two years, I've actually gone with friends to watch the live filming of The Apprentice – You're Fired on a few occasions. (Which if you're not familiar is basically the after show, so we'd be shown the week comings episode early, followed by the taping with the fired contestant).
Anyway, enough about the show itself. For the final episode, my friend the lovely Isaiah put on a night of festivities including food, snacks and an incredible Apprentice quiz. It was great to watch the final this season with such good company and I honestly can't remember the last time I laughed so much watching an episode!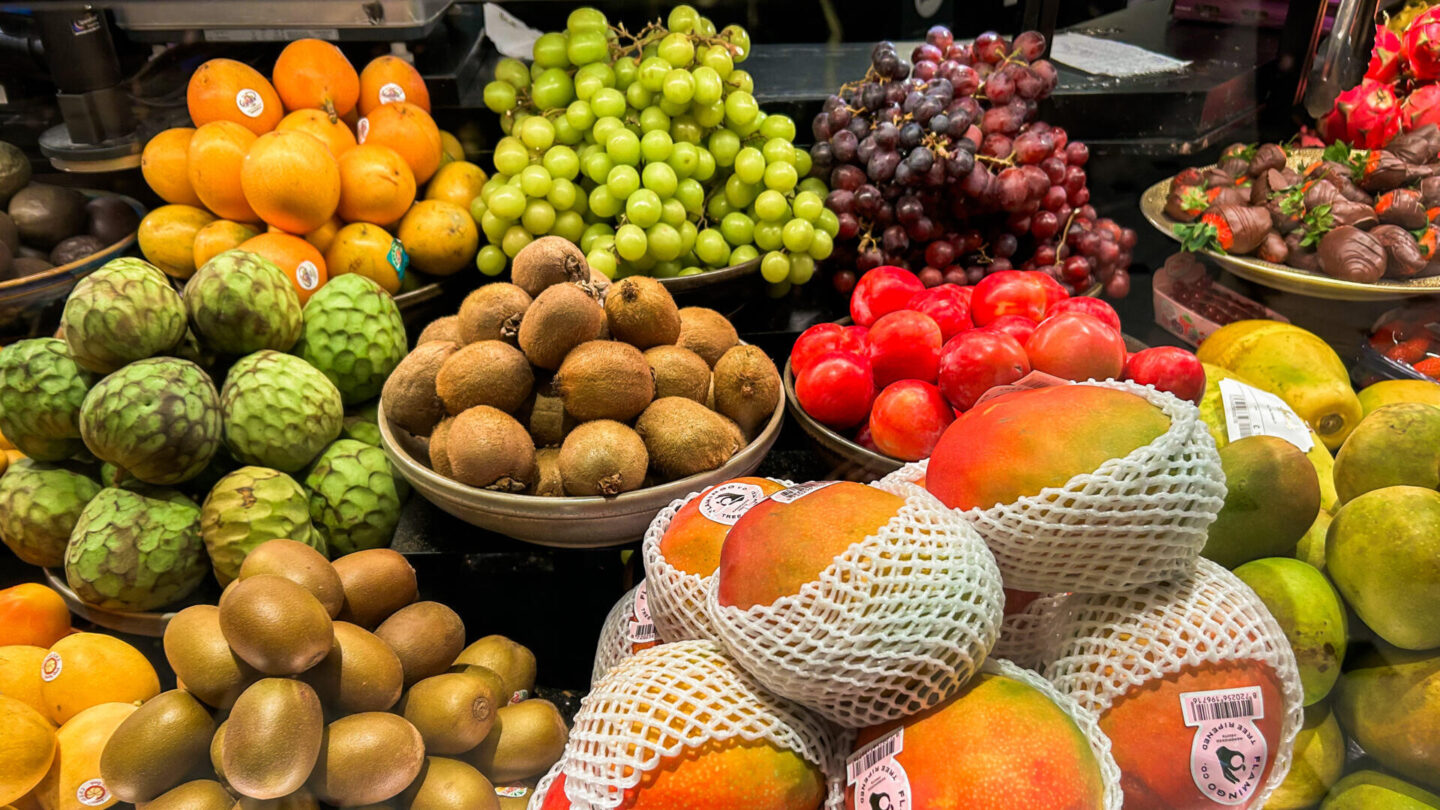 A Bouji Harrods Lunch On An Office Day
As I've previously mentioned, at the minute I spend the majority of my work week working from home. So, I know it's a bad habit to get into but whenever I am in the office, I have a bit of a treat lunch. By this, I mean I'll normally nab a meal deal from M&S, a veggie burrito bowl, a Leon or a Pret. However, when Diana and I were the only team members in the office on a payday Friday, we decided to go a little bit more "treat yo self" than normal and head down to Harrods food hall.
So, when lunchtime rolled around, we talk the lovely walk down past all of the designer boutiques and luxurious townhouses and made our way to Harrods. It's been quite a while since I've been to the food hall and I'd almost forgotten how much of an overwhelming amount of choice they offer. After picking up lunch (I had a great spicy vegan pasta and Diana picked a bbq chicken rice bowl, and we split a slice of cake and some olive breadsticks. SO good!), we were actually really impressed that it not only made the hour feel more of an experience, it wasn't as expensive as thought when compared to our normal office lunch, so I'll definitely be going back again in the summer months!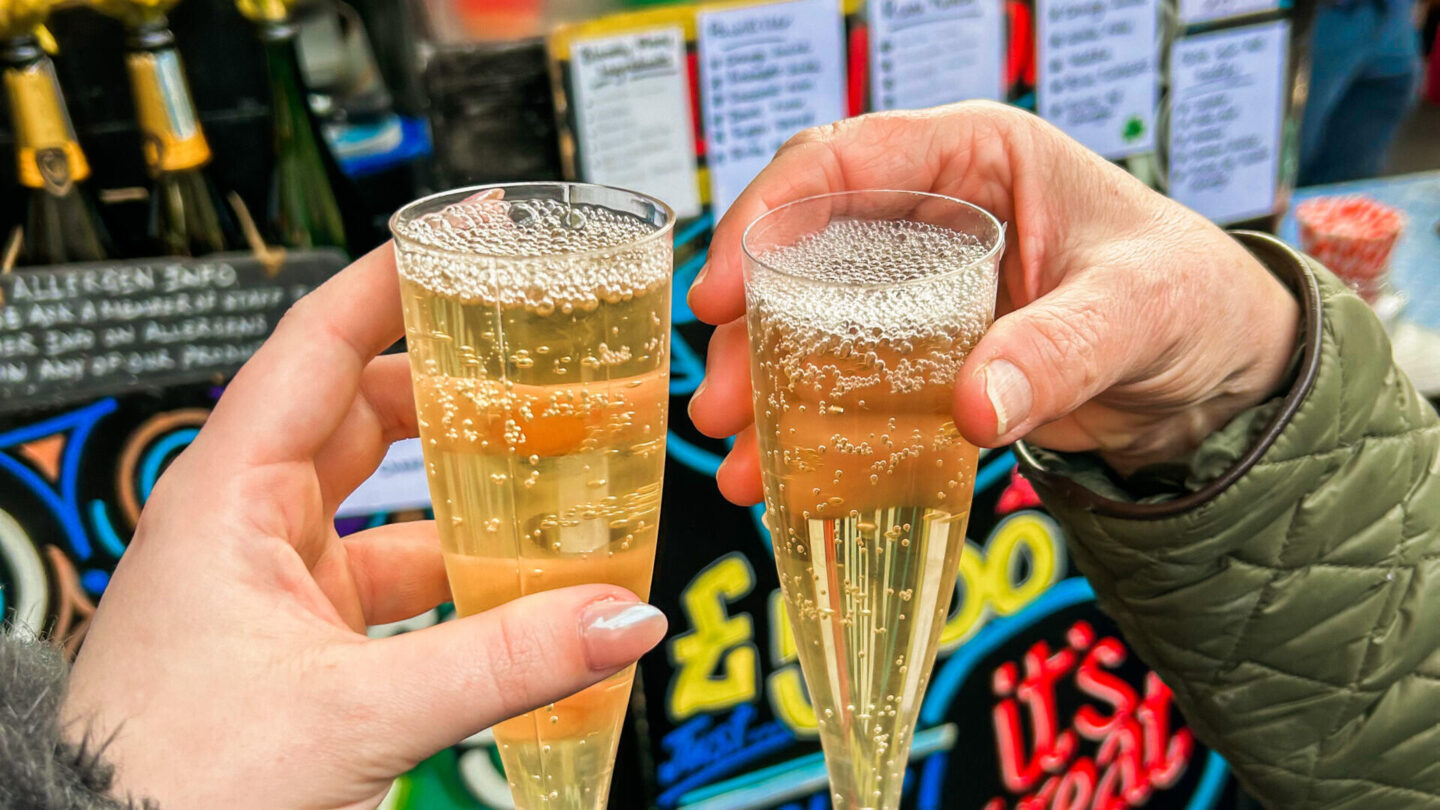 An Early Mother's Day in Borough Market
With my dad being away the two nights before Mother's Day Sunday, this month I had the perfect opportunity to treat my mum to a little bit of a girls' weekend for the occasion. We had a night in on Friday after a quick dinner at Nandos, but the real highlight was Saturday when we headed across to Borough Market. Mum had mentioned she'd not been since before the lockdowns, so it was a great excuse to have a little touristy day out. We started the day with a look around the stalls, including one of our favourites, Spice Mountain. (Seriously, they have everything you could ever need for your spice rack. An absolute dream!). Following this, while Mum checked out some of the fish displays, I bought us both a glass of champagne to enjoy while we wandered around, pointing out all the wonderful sites and smells.
When we'd finished our drinks and had our fill of the market, we picked up some cheesecake doughnuts from Bread Ahead and some local gin and tonic in a can from the East London Liquor Company and made our way down to the Thames. Stopping part way for our little feast of doughnuts and grapefruit gin and tonic in the sunshine. Absolute bliss!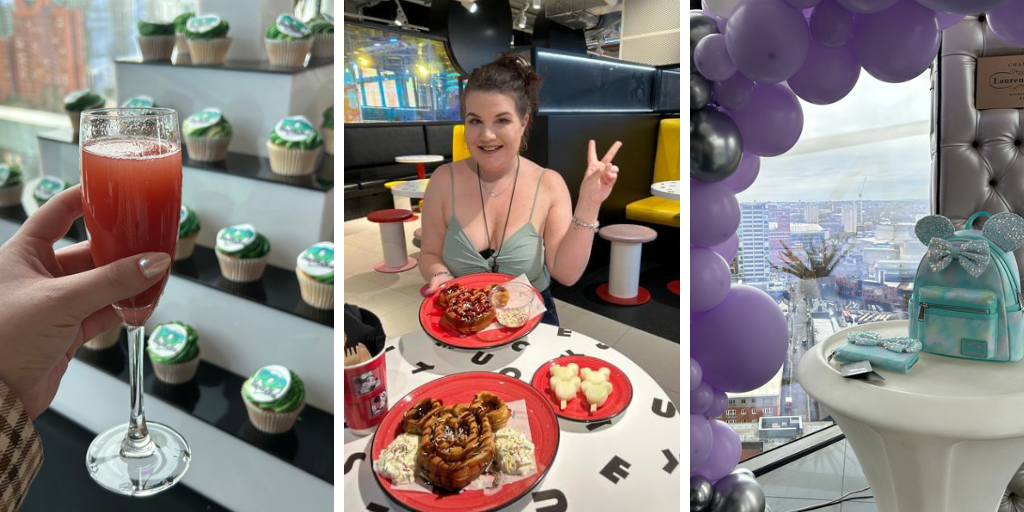 A Day Trip With Sophie to Birmingham
& last but most certainly not least, towards the end of March, the lovely Sophie and I headed up to Birmingham for the day. While two of the things we got up to have draft posts I'm working on, I couldn't do a post about some of my March highlights without giving this a mention. Meeting at Birmingham New Street in the morning, we headed over to the World's Biggest Primark on the High Street. Why you may be wondering, would we head across the country to go to a Primark of all places? Well, this particular one is home to the Disney Cafe. We caught up over a breakfast of waffles, fruit and coffee. All of which, was Disney-themed or Mickey-shaped. Adorable right?!
Our next stop was heading to the Pop Figures birthday party at Marco Pierre White's on the 25th floor of The Cube. The day was all about celebrating their adorable Loungefly backpacks, bags & accessories and a great opportunity to get a sneak peek at some of the upcoming launches. Not only that, we were there for the surprise launch of their new brand LF Lovers. The site is all about providing a dedicated place to shop for any Loungefly lovers, as the name may give away, along with providing style inspiration and some exclusive lines and launches. (Including that stunning pastel blue backpack and purse in the photo!). I'll try not to go on too much however and save the rest for those posts in April…
What's been your happy highlights from March?
Find me on;
Bloglovin' | Twitter | Instagram