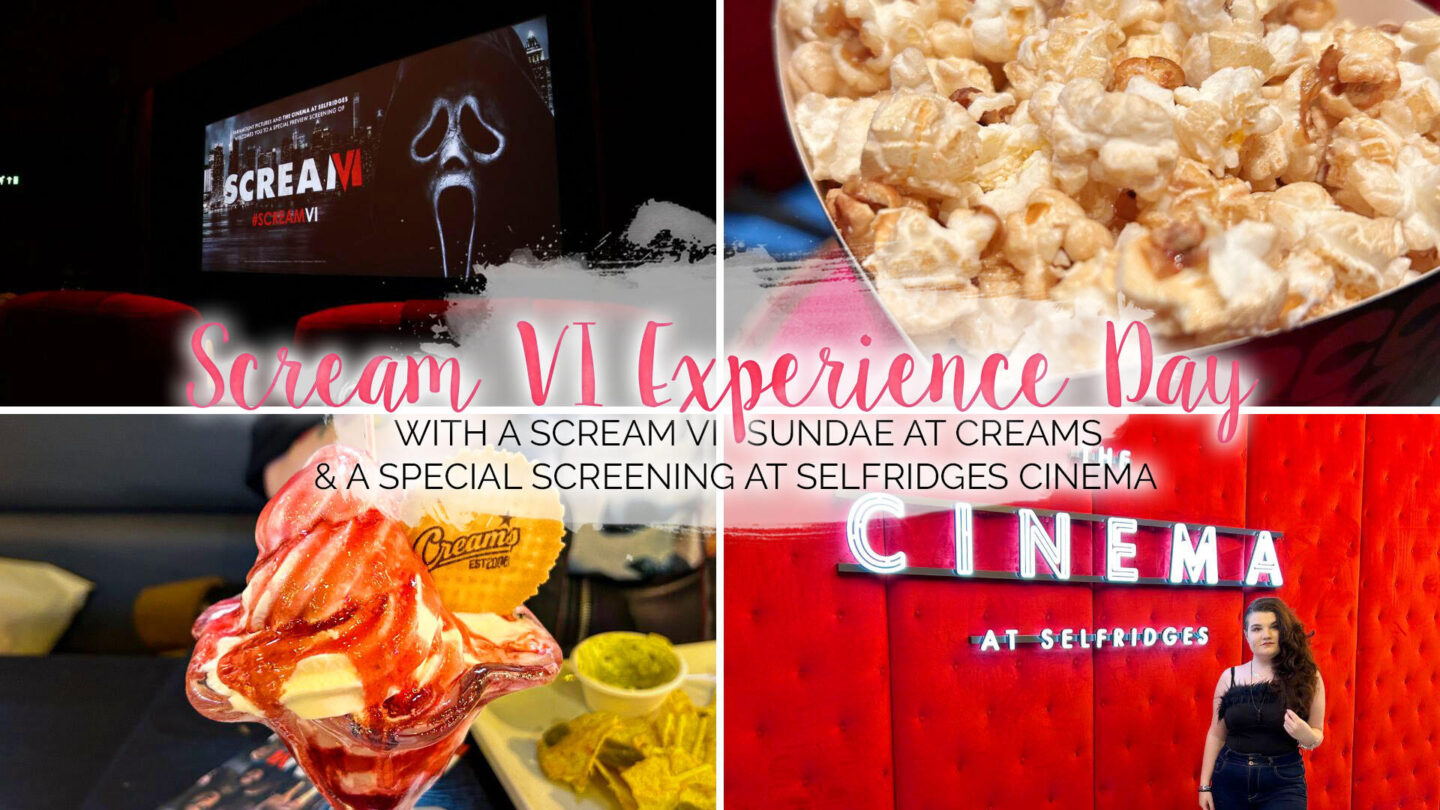 "What's Your Favorite Scary Movie?"
So a little while back, I got a rather exciting message from my good friend Sophie from Popcorn & Glitter asking me if I'd like to be her plus one to go to check out an experience day Paramount Pictures had arranged along with Creams Cafe, celebrating the UK release of Scream VI in UK cinemas on the 10th of March 2023.
Scream is one of the most iconic horror movie franchises of all time and I was excited to see what the sixth instalment had in store for us. (& if we could guess who the Ghostface killer would turn out to be this time!). Scream VI is set in New York City 25 years after the original Ghostface murders and features four of the survivors of the "Woodboro legacy attacks" who were hoping for a fresh start in the city. As you can guess, this isn't quite how things panned out…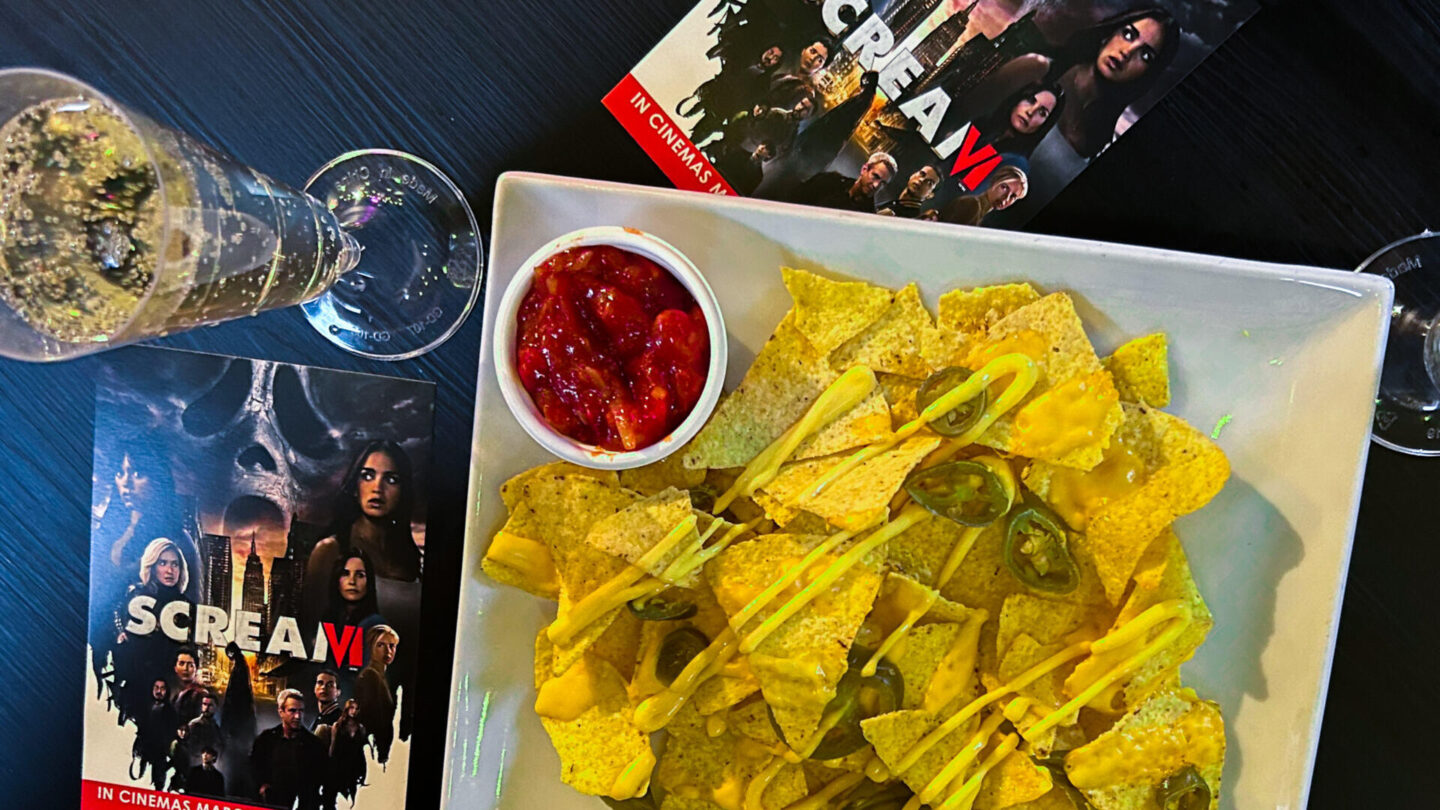 Scream VI – Screening & Experience with Creams Cafe
But before I get too much into the movie itself, let's talk about what we got up to, starting with heading to Creams Cafe in Marble Arch. Creams have teamed up with Paramount Pictures to offer a limited edition Scream VI Sundae. While we waited we were treated to a lovely glass of No-secco and some Mexican Nachos. These came with salsa, guacamole, jalapeños and Nacho cheese sauce. I personally didn't realise that Creams offered any savoury options, so this was a total revelation to me!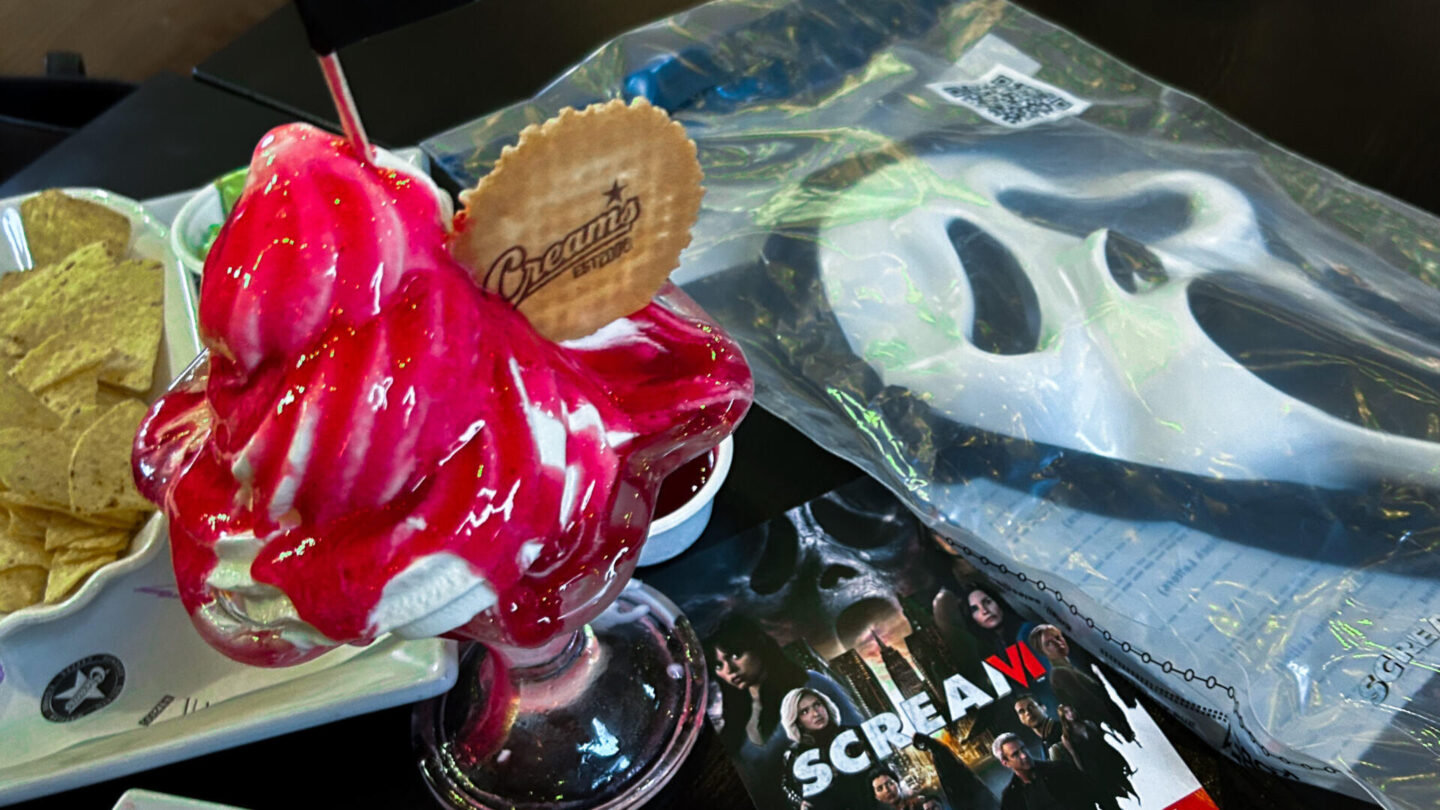 On to the star of the show, the Scream VI Sundae. Made up of two scoops of coconut gelato topped with vanilla soft serve, you're then given lashings of strawberry sauce to pour over. I'm sure you can see why, visually, they picked this combination for the horror movie collaboration. I'm not normally one to order coconut desserts, however, combined with the tangy strawberry sauce and light vanilla soft serve it was a winning combination and one I'd order again. (If anyone else fancied sharing one with me that is!)
The limited edition sundae is available nationwide until March 31st, so if you fancy taking a stab at it yourself, you've not got long to try!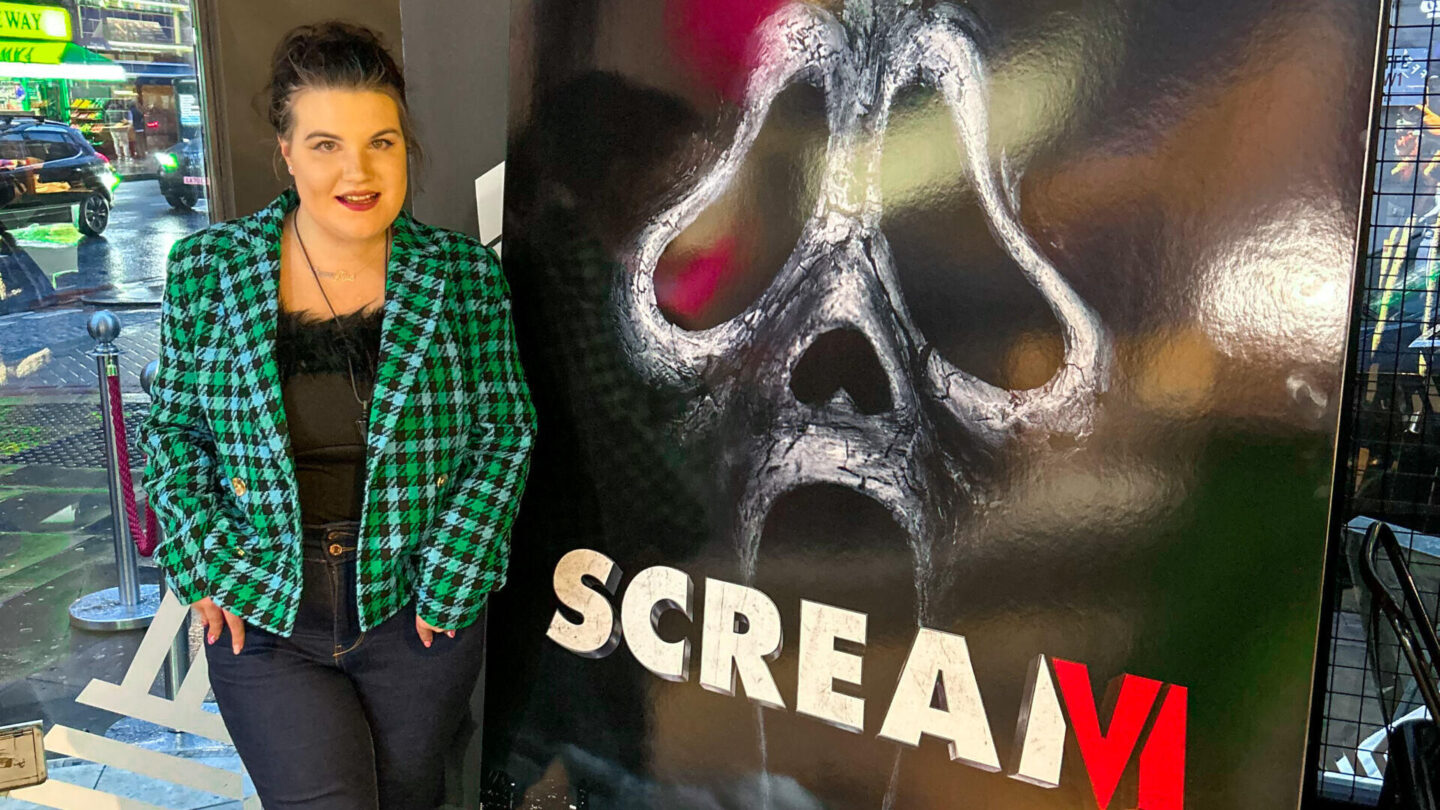 Scream VI Screening At Selfridges Cinema
After our treats at Creams, we took the short walk down Oxford Street to Selfridges. Selfridges is one of those places that I don't visit very often, but whenever I do there's always something new I discover. This time it was their absolutely stunning cinema on the basement floor. From the second saw it, I knew we were in for a treat. Entering the cinema you're greeted with the box office and sweatshop along with a gorgeous cocktail bar serving a variety of snacks alongside cocktails and drinks.
Opened in 2019, the cinema's design feels like stepping back in time with art deco-inspired touches, vintage photographs and posters, oh and of course, plenty of plush red velvet. But this place isn't all style and no substance as their three screens are fitted with state-of-the-art sound and vision technology and reclining seats. One thing I thought was particularly great was that each screen had a different colour scheme. Which, if you ask me is an excuse for me to go back and see another film there…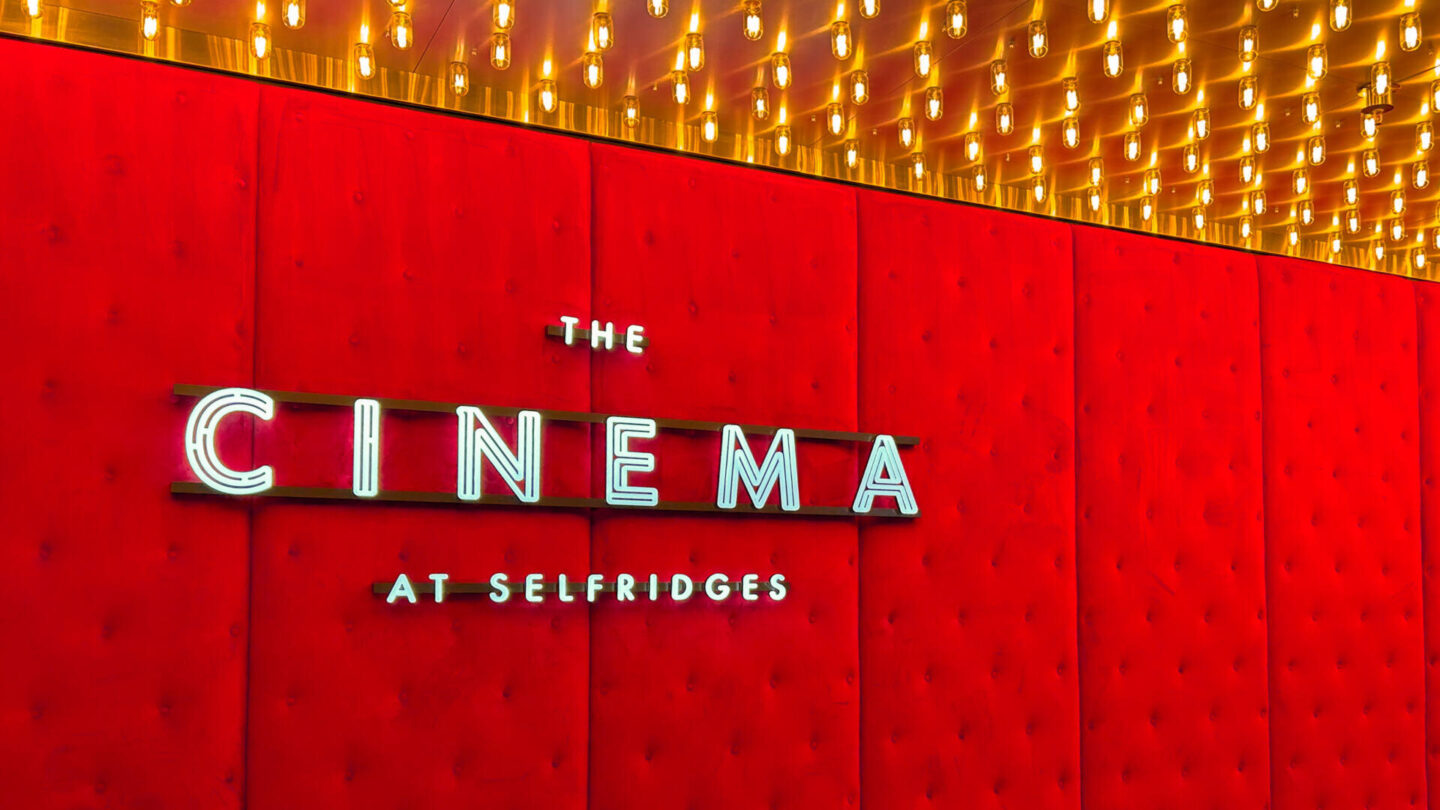 & In To The Screens We Went
With popcorn in hand we headed to the screen. All three were showing Scream VI, so we hopped into the red screen and took our seats. As for the film itself, if you're a fan of the Scream franchise (or just a good, slightly campy horror) you're in for a treat. The plot itself has lots of twists and turns to keep you on your toes. But no spoilers here from me! And, while there's a lot of the blood and such as you'd expect from the franchise, there are also moments I actually laughed out loud. It's great to see that six films in, they still manage to deliver on everything you'd hope for and personally, I've got high hopes for if Scream 7 is in the works…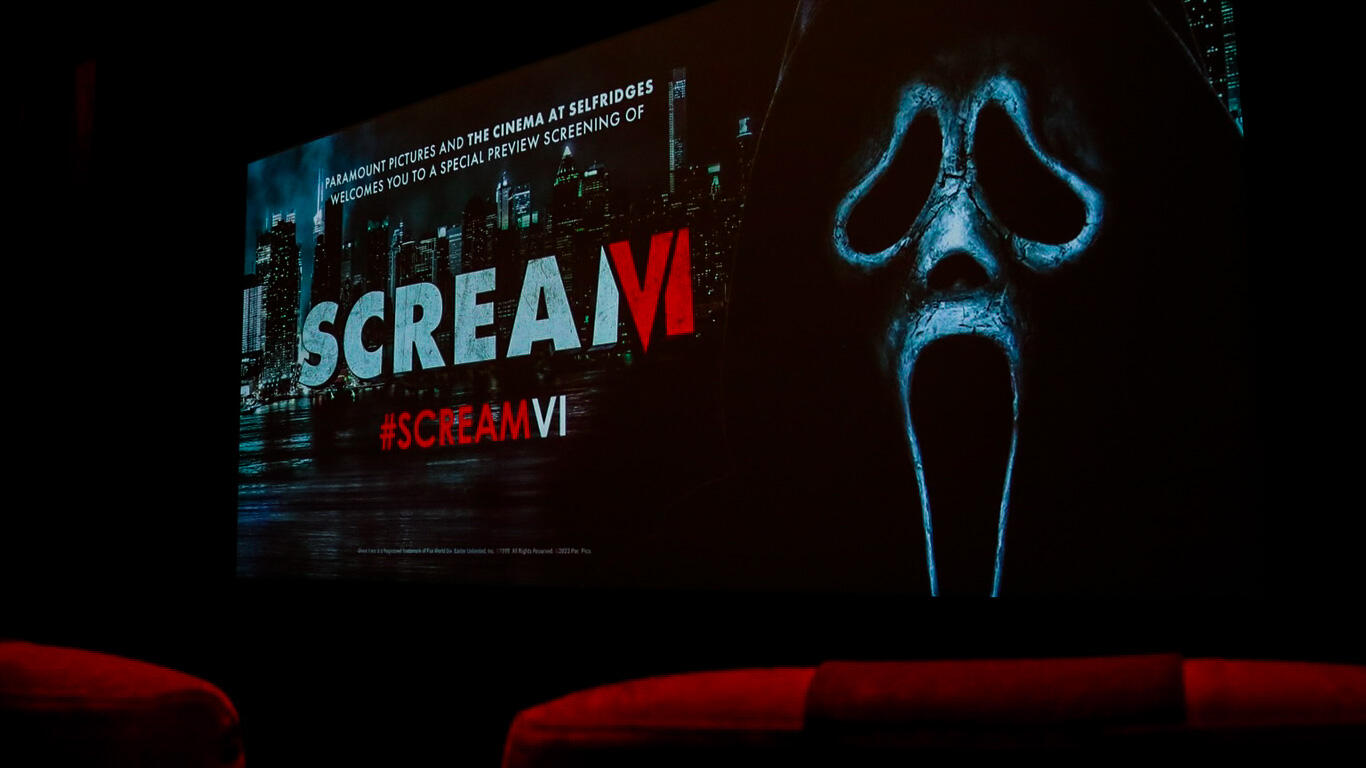 *Disclaimer: I was invited as Sophie (Popcorn & Glitter) as her plus one, with no obligation to post. All opinions are my own.
Find me on;
Bloglovin' | Twitter | Instagram