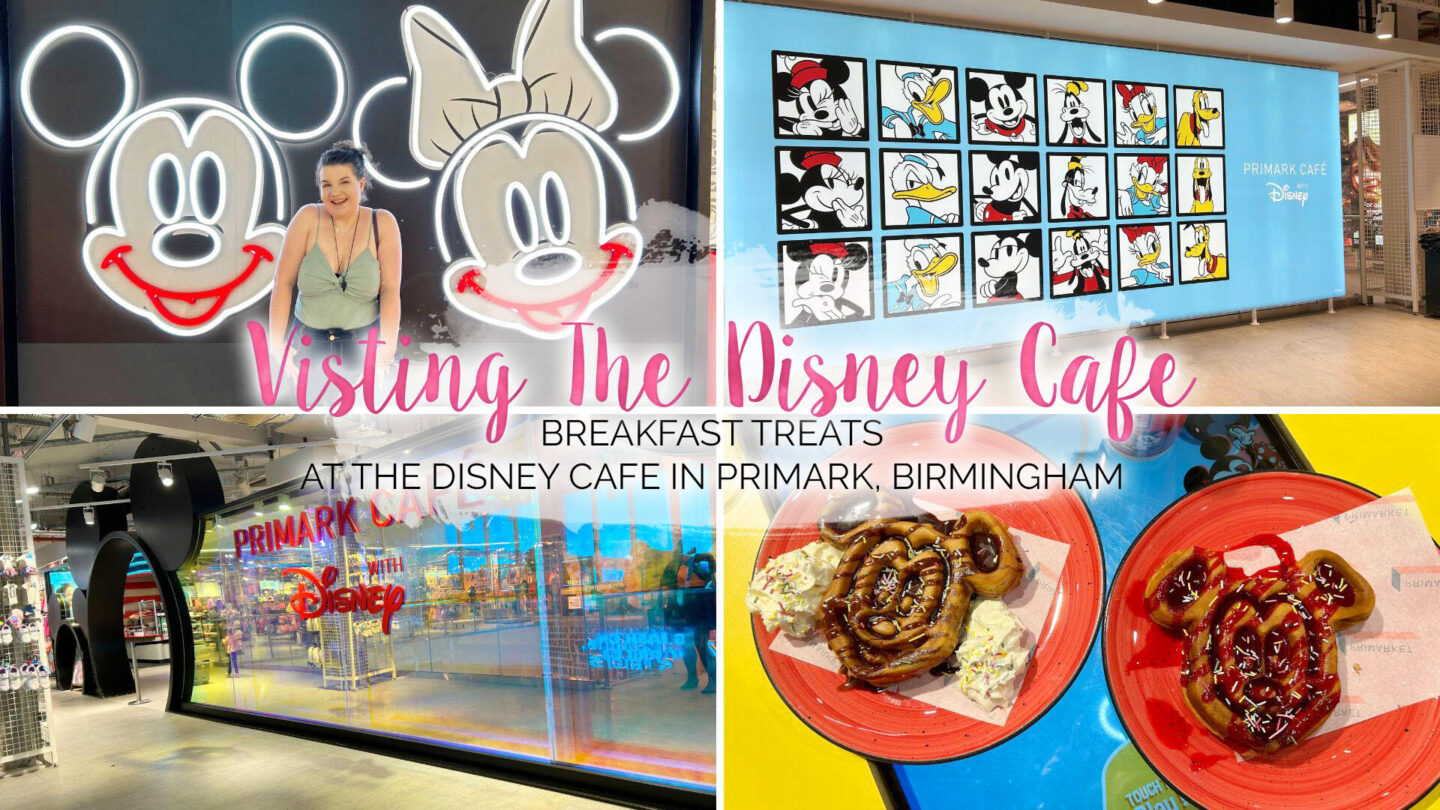 On a drizzly Tuesday morning last month, I hopped on a train to Birmingham to meet Sophie for a Disney-filled day trip in the city. As I mentioned in my March Happy Things post, our first stop was the world's largest Primark, located on the High Street. Why, you may ask? Well, this particular branch is home to a beauty studio, barbers and, the reason for our visit to the Disney Cafe. Located on the top floor of the massive 5-story building, you'll find a shiny wall and two sets of Mickey ears-shaped entrances as soon as you reach the top of the escalators. Behind them, in contrast to the clean white of the store, is a bright cafe with Mickey's ears wherever you might look.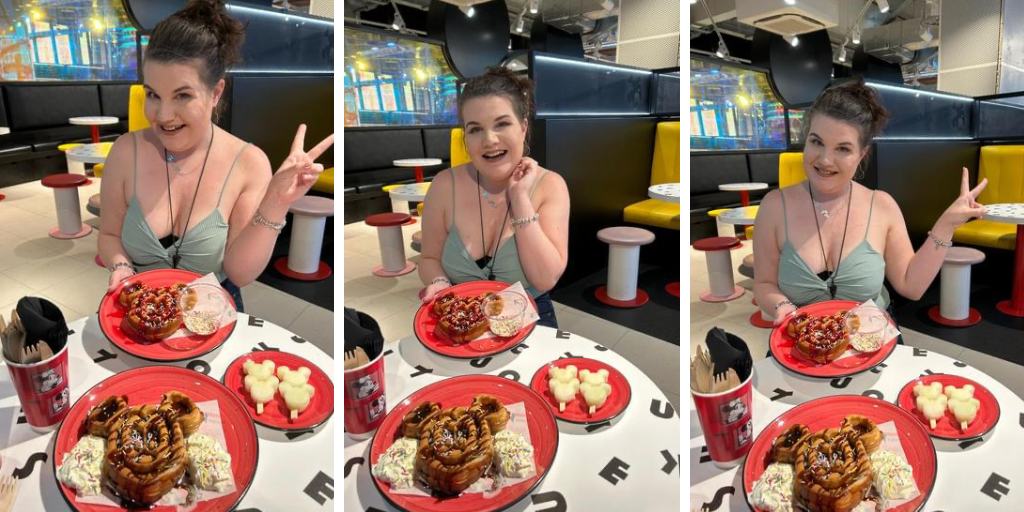 Visiting The Disney Cafe at Primark, Birmingham
We picked up some menus and took our seats. Most of the booths had an interactive tabletop with built-in games such as air hockey. (We didn't personally end up sitting at one of these, however, it was a nice touch and I can certainly imagine if you went with kids, they'd love it!). The menu features a range of savoury and sweet foods. We didn't go for anything savoury and instead went for the fresh fruit skewers and some of the Mickey-shaped waffles. There are a few topping options, but we went for strawberry sauce and sprinkles and chocolate and cream. With the waffles coming in at £3.45 each, they certainly offered good value for money. In fact, most of the menu was as reasonably priced as you'd expect from Primark in their clothing and homeware.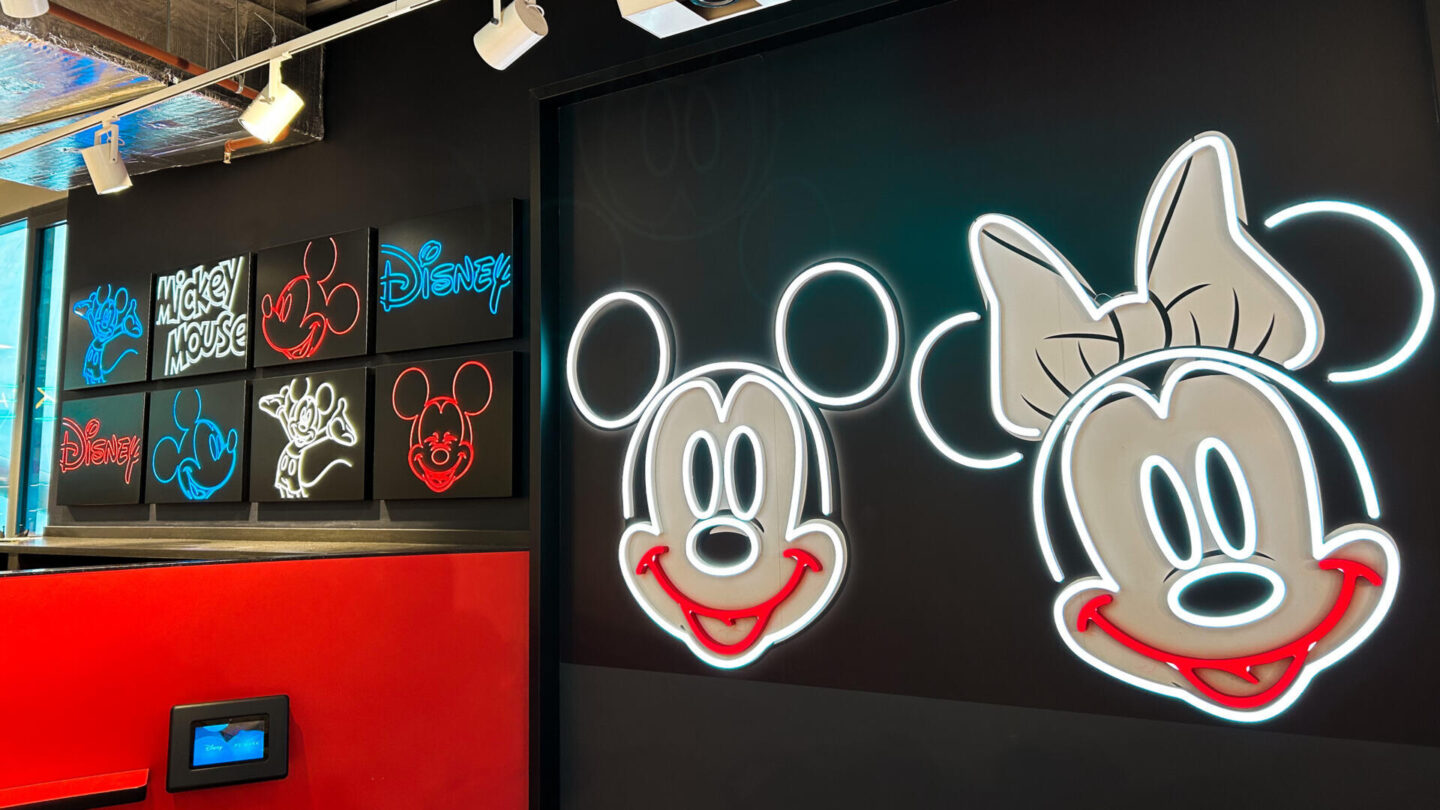 Aside from the interactive booths, there was also a pram parking and children's play area with further interactive screens. It's really nice, in my opinion, that they've managed to design it in a way that appeals to the whole family and manages to feel like its own entity while being located in such a busy store. Fancy getting some Mickey Waffles for yourself? There are now two (as far as I could find!) in the UK the Birmingham one we visited and one in the Lakeside shopping centre in Essex. Will I visit again? Well, if I'm in the area and with someone else who's a Disney lover, then I'll certainly be dropping in for some coffee and waffles!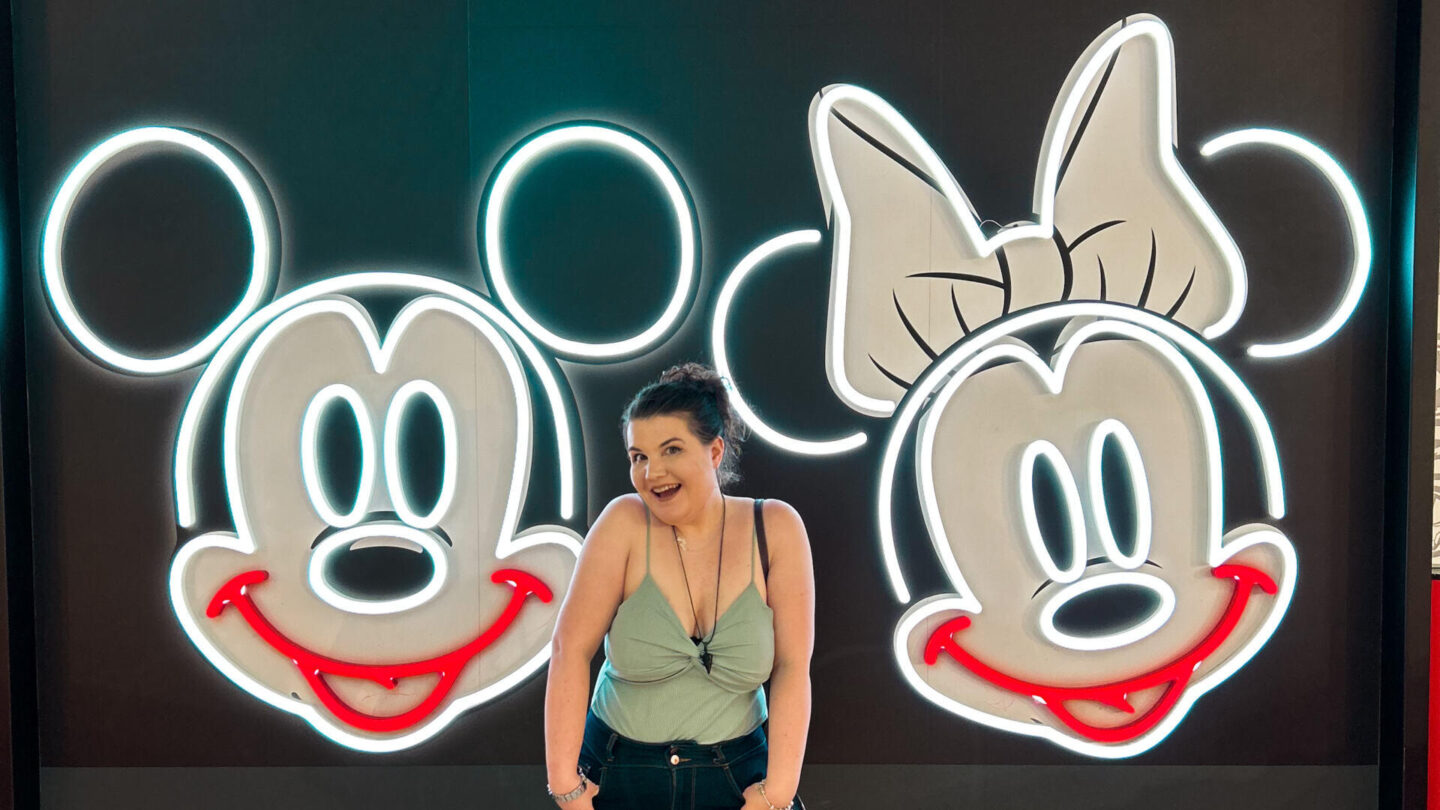 Find me on;
Bloglovin' | Twitter | Instagram