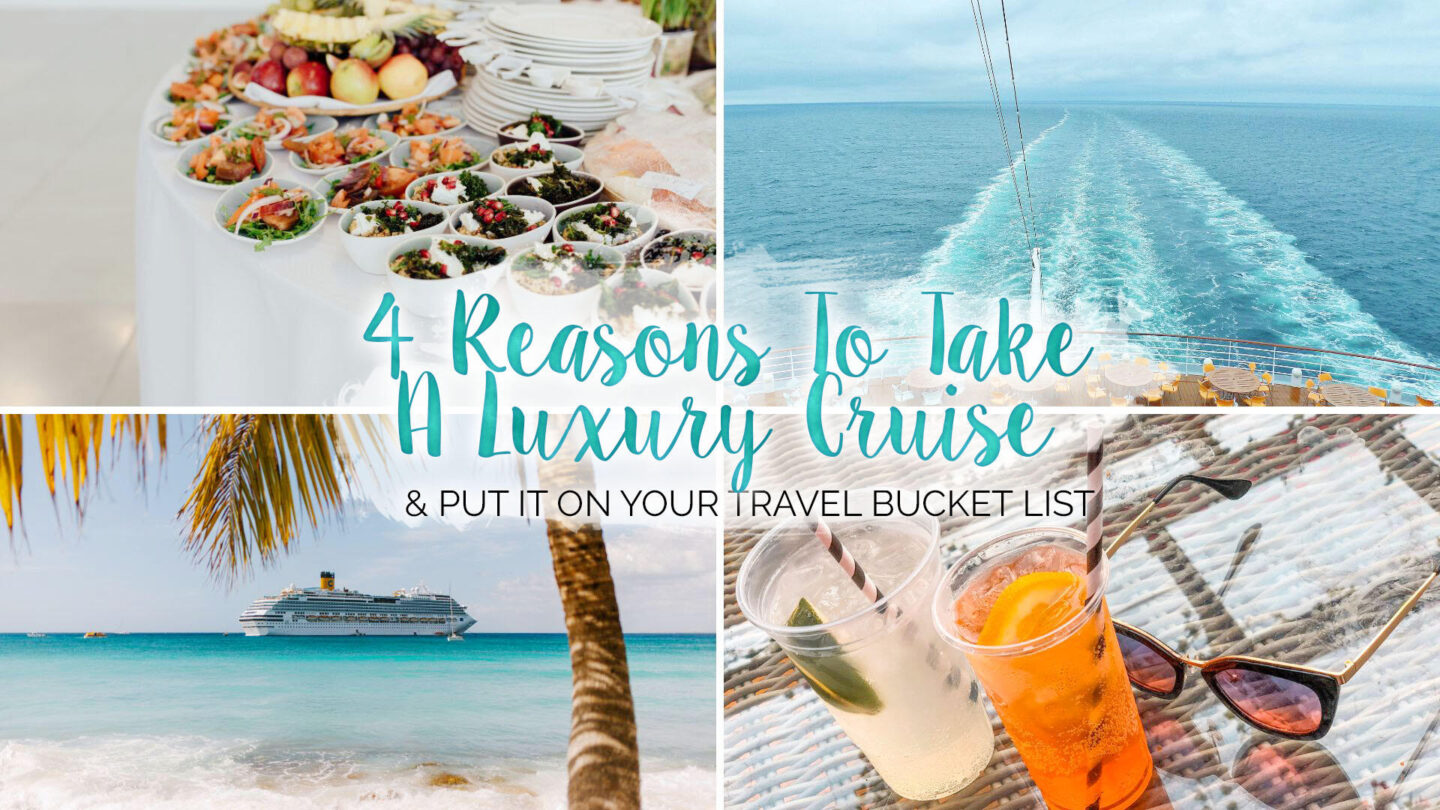 Of all the options for indulgent getaways, there is one that truly stands out — embarking on a high-end luxury cruise. (Yes, I have been watching a lot of Below Deck lately, that's not why, promise…). These voyages are super opulent and combine the allure of the open sea with unparalleled comfort and style, attracting tons of travellers for a one-of-a-kind experience. In fact, given the demand for premium ocean journeys, Statista estimates that the global luxury cruise market will see nearly 1.3 million passengers every year by 2027. So, if you are eager for new experiences and want to join this statistic, read on to find the four compelling reasons why a luxury cruise should be right at the top of your travel bucket list.
Premium all-inclusive packages
Unlike conventional trips that might come with limited offers and additional costs, luxury cruise lines offer a remarkable advantage: premium all-inclusive packages. These packages go beyond the ordinary room and board, elevating your experience from the moment you step on the ship. Explora Luxury Cruises offer an exquisitely designed experience, "with the guest and home-like comfort in mind". These all-inclusive perks include complimentary beverages, elite lounges, world-class entertainment, wellness programmes, and dedicated hospitality experts. They also include convenient shuttle services to make your travel stress-free. All of these are exquisite advantages that make luxury cruises worth being on your bucket list.
Private Accommodations
Luxury cruises prioritise your comfort and privacy, offering meticulously designed accommodations that redefine luxury travel. Imagine yourself in spacious suites adorned with elegant furnishings, plush bedding, and floor-to-ceiling panoramic views of the sea. A great example would be Saga Cruises, which offers 215 square feet worth of room space. That's a major upgrade from the usual cabin size, which ranges from 150 to 185 square feet. With private rooms like this, your suite becomes a haven of tranquillity, a place where you can unwind, relax, and rejuvenate after a day of exploration.
Access to global culinary delights
Indulging in delectable cuisine is an integral part of the luxury cruise experience. These voyages celebrate the flavours of the world, inviting you to savour a diverse array of culinary masterpieces that mirror the destinations you visit. Once you're on board, you can check out the restaurants hosting an exquisite selection of dishes and an unlimited range of drinks. Some premium ocean lines even offer culinary learning programmes, where you get to eat, cook, and spend an afternoon with world-renowned chefs like Franco Pepe at Silversea Cruises. Known as Italy's most famous pizzaiolo, he grants this special experience only a few times a year to a private audience, making it a must-have experience on a cruise.
Immersive Cultural Experiences on Land and Sea
Luxury cruises aren't just about the onboard extravagance. They also feature meticulously planned shore excursions that allow you to immerse yourself in the local culture, history, and natural beauty. You'll be able to explore charming villages, visit historical landmarks, and engage with local artisans, all while accompanied by knowledgeable guides who bring the destinations to life. For instance, the Ritz Carlton Yacht offers an unforgettable 7 to 10-night journey across the Mediterranean, the Caribbean, Central America, and South America. Through their itinerary, travellers can enjoy Spain's Balearic Islands and the French Riviera, then sunbathe on the coasts of Aruba and Costa Rica. With a luxury cruise, guests can enjoy their destinations on a much deeper and more lavish scale.
In a world where travel has become an essential part of our lives, a luxury cruise stands out as an extraordinary way to explore the world while indulging in the finest experiences. From the premium all-inclusive packages to the immersive cultural encounters, a luxury cruise can be a worthwhile addition to your bucket list. For more travel inspiration and insights into luxury cruising around the world, check out our latest posts on Franny Mac.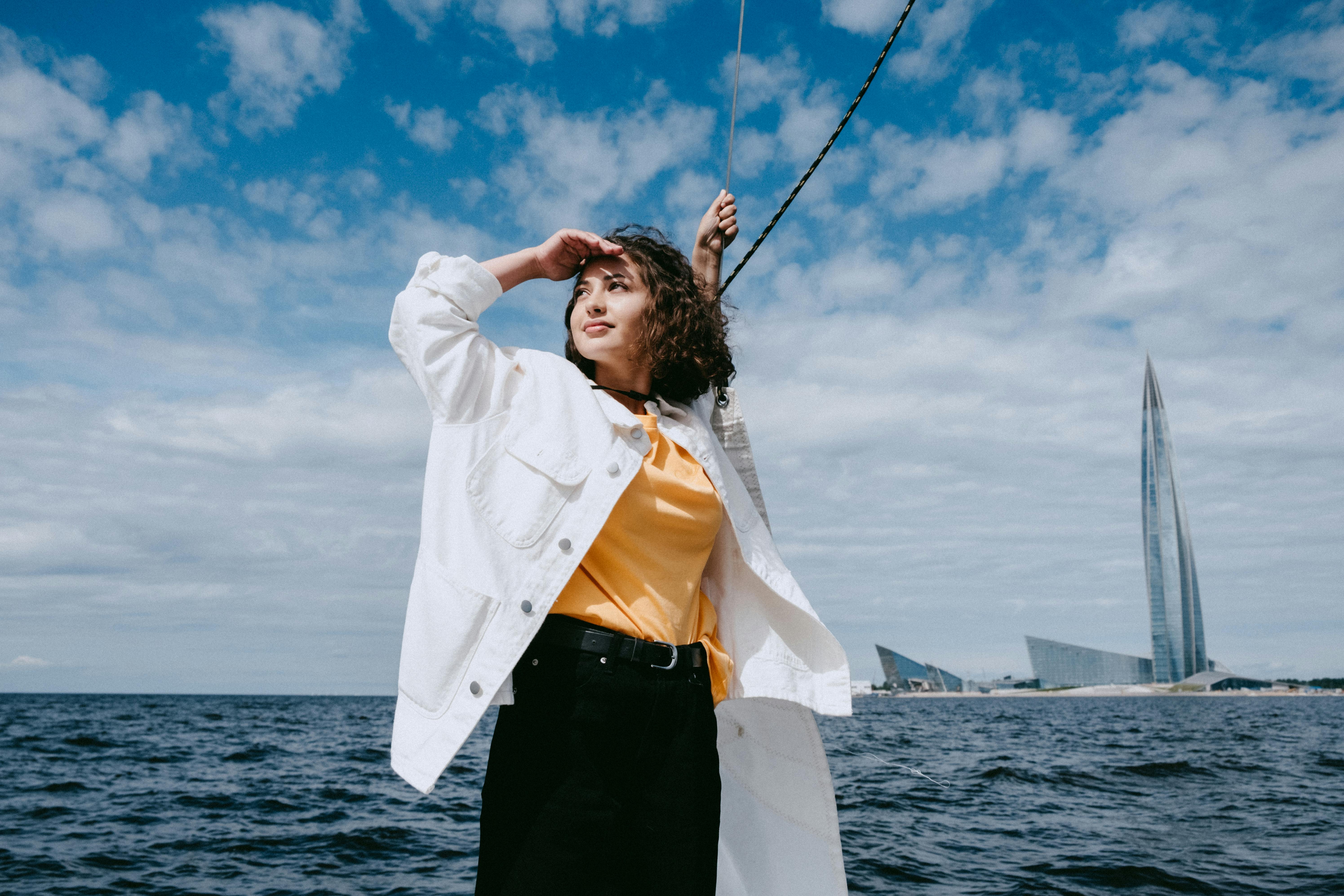 Find me on;
Bloglovin' | Twitter | Instagram
*Post written in collaboration, all opinions are my own.