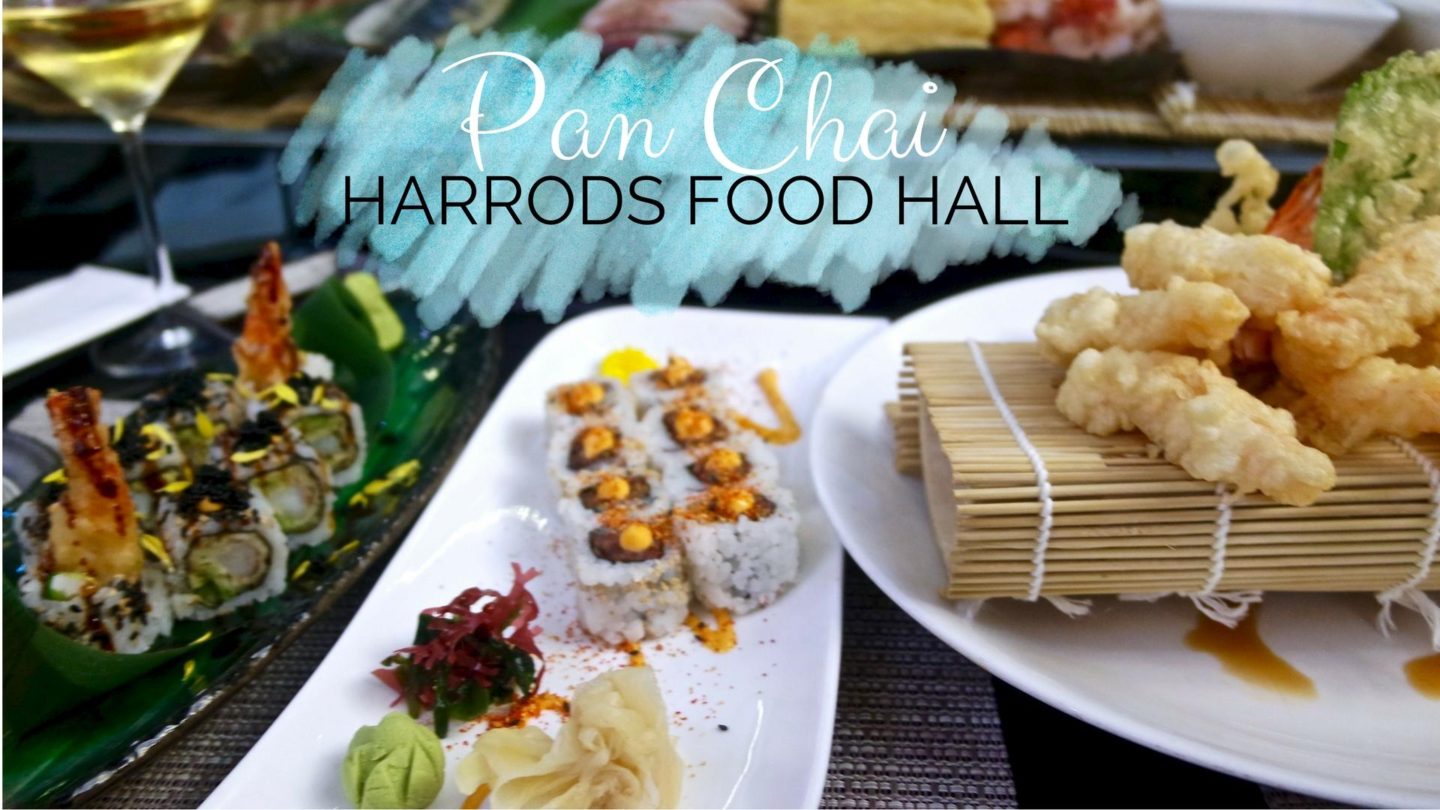 Harrods is a name associated with luxury. Be it designer clothes and accessories, high-end beauty products and of course food. Alongside the impressive food hall, Harrods is home to 32 restaurants serving everything from afternoon tea to tapas. Spread out across the stores seven floors you're certain to find something for every taste. As both Chloe and I are fans of sushi, we decided that the award-winning Pan Chai was the perfect place for a lunch date. We headed over to the food hall and took our seats, we were sat directly in front of the chef preparing various sushi dishes. We knew we were in for a treat.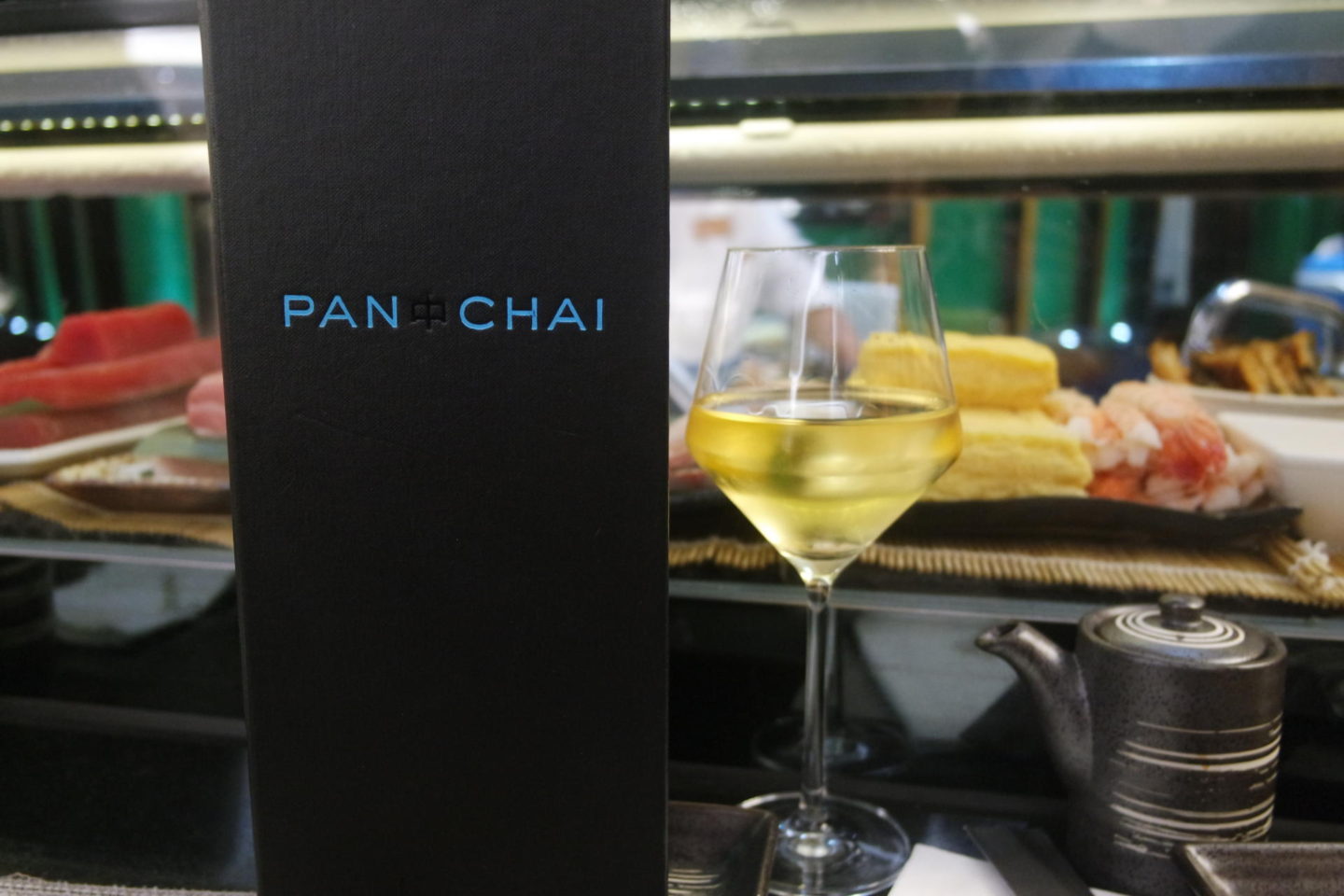 Pan Chai, Harrods – Review
Despite being in Harrods bustling food hall, once you're sat down it's easy to forget you're in the middle of one of London's most famous stores. Maybe it's something to do with having your back to the shoppers? While we enjoyed a glass of the house white wine, we decided to split a portion of edamame while we browsed the menu.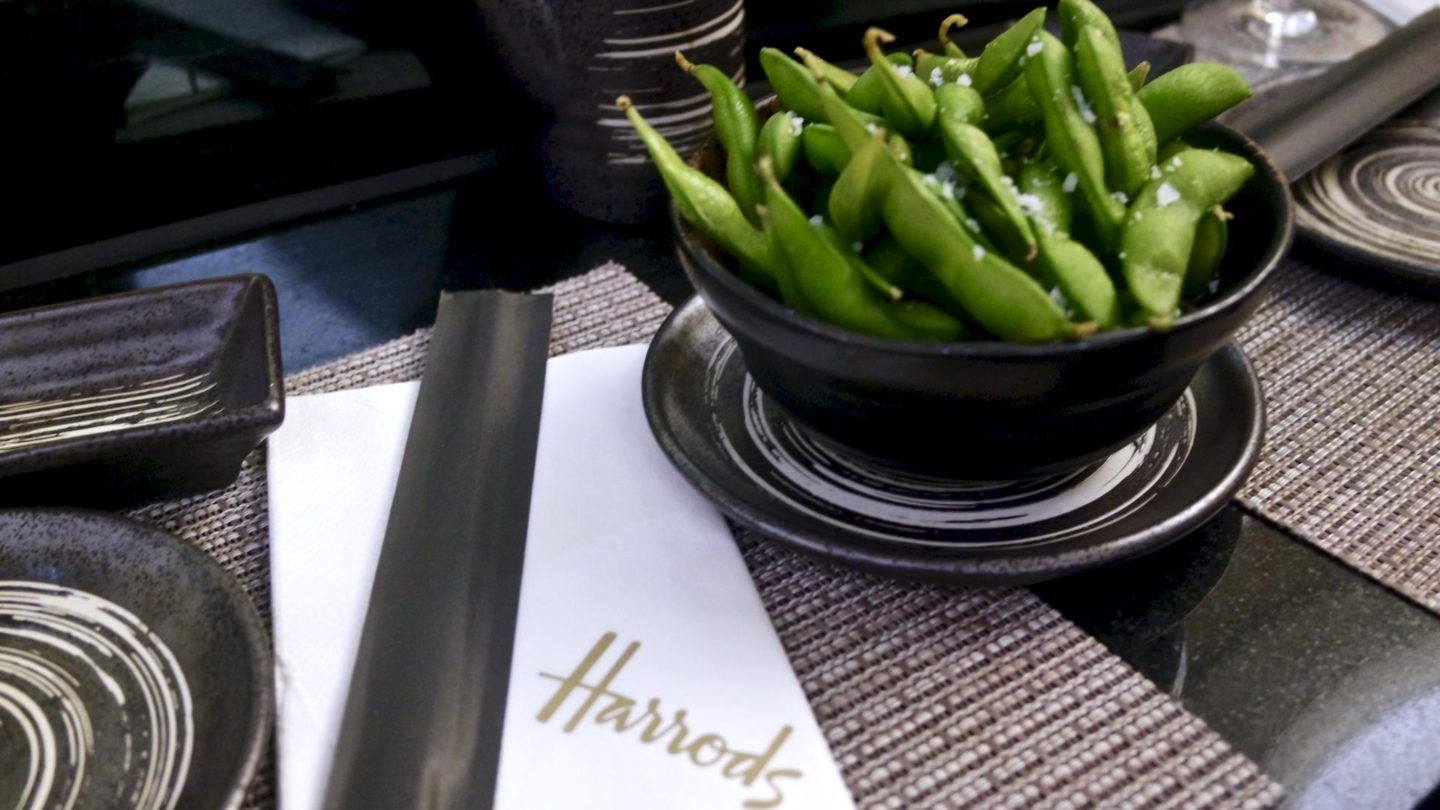 As we both love sushi, we truly were spoilt for choice. Eventually, we decided to have two sets of sushi and one tempura thinking it would be the perfect amount for our lunchtime treat.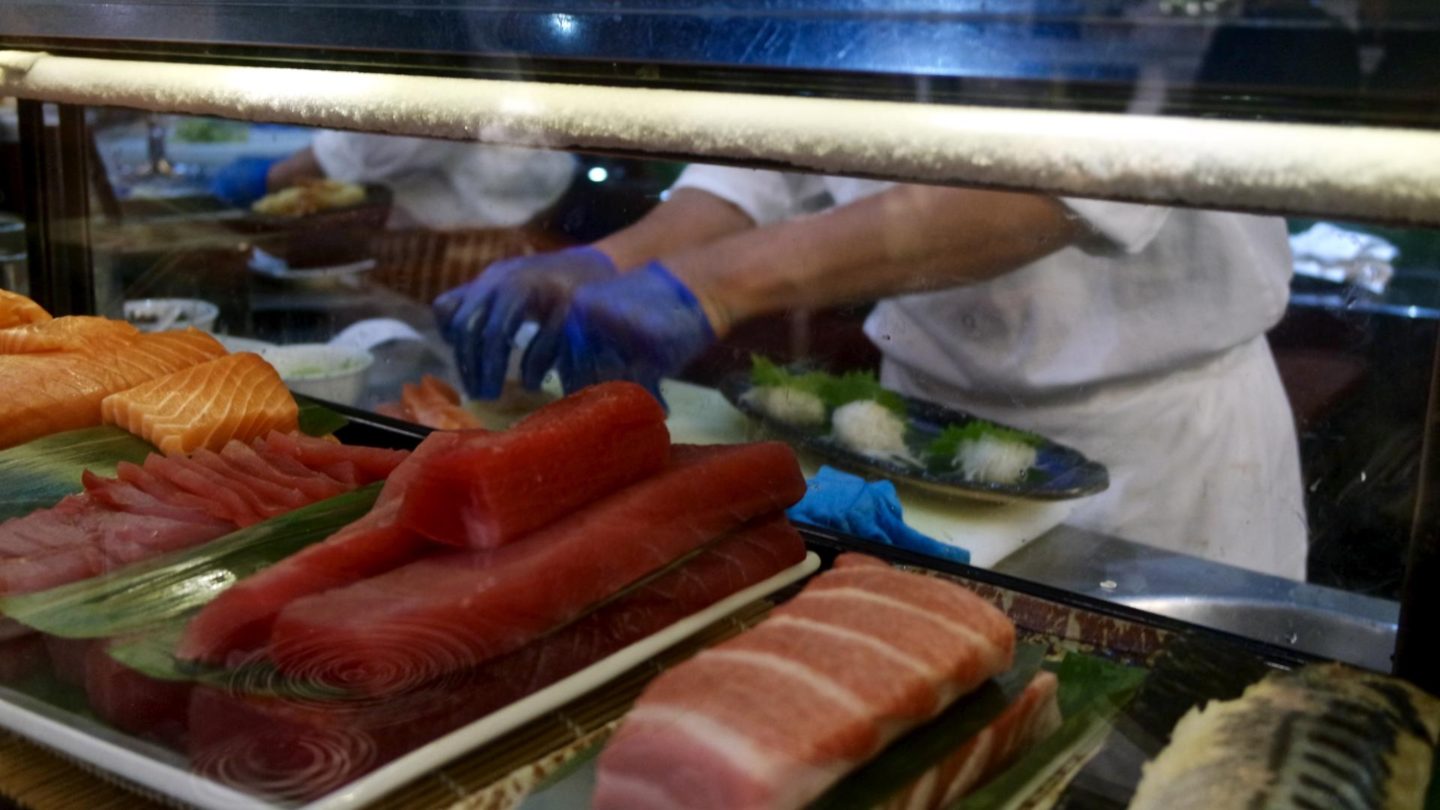 Although, admittedly watching the chef preparing other diners food in front of us did make us change our mind on which sushi to order on several occasions..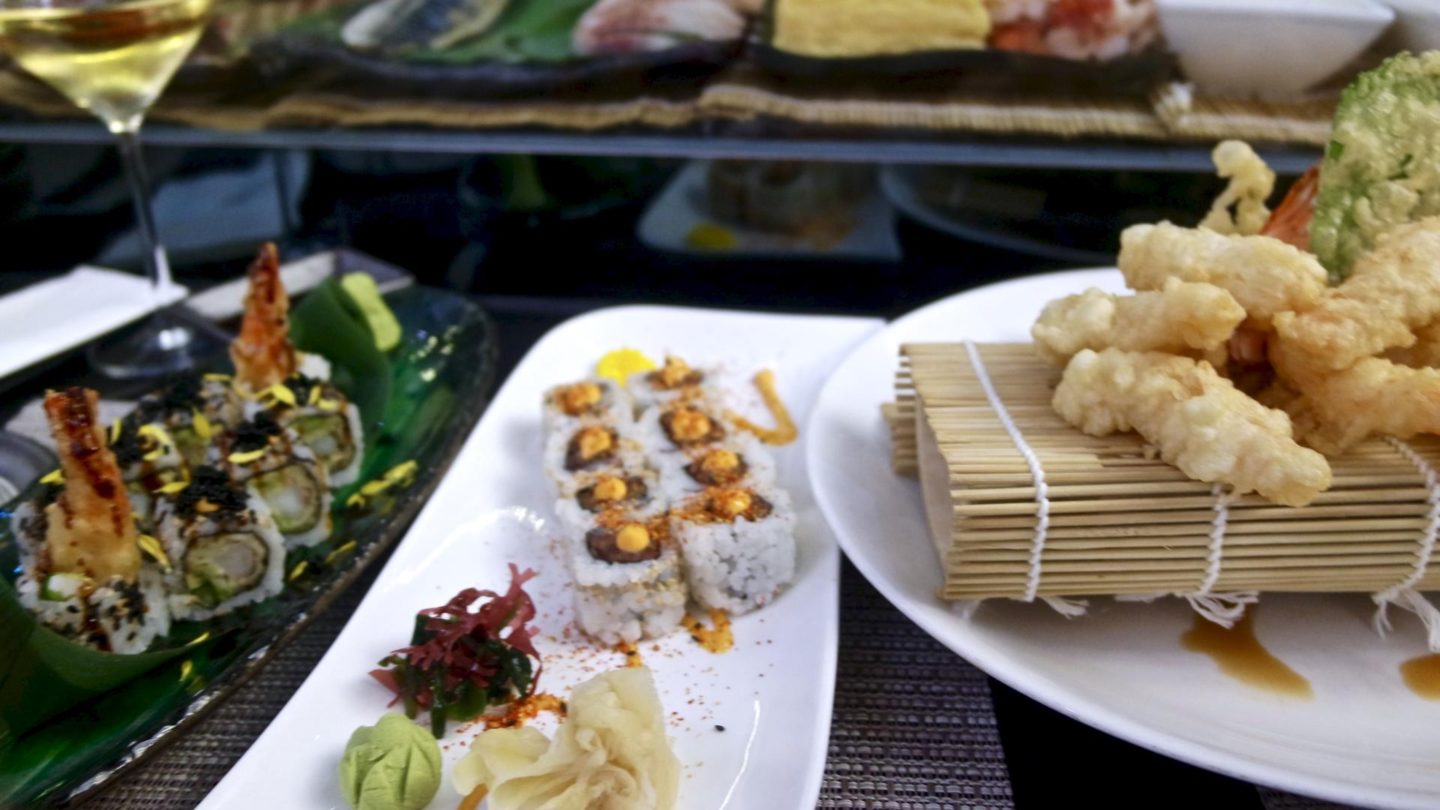 Spectacular Sushi & Tasty Tempura
The first thing that jumped out at me was the tempura. Since discovering tempura soft shell crab as a student, it had become a firm favourite. However, I know for some it is an acquired taste, so we decided on the Rock Shrimp Tempura. From my previous experiences, I expected this to be around the size of a starter to share. However, I was wrong and the generous portion could easily be the main course. The batter was light and the ponzu sauce was deliciously tangy.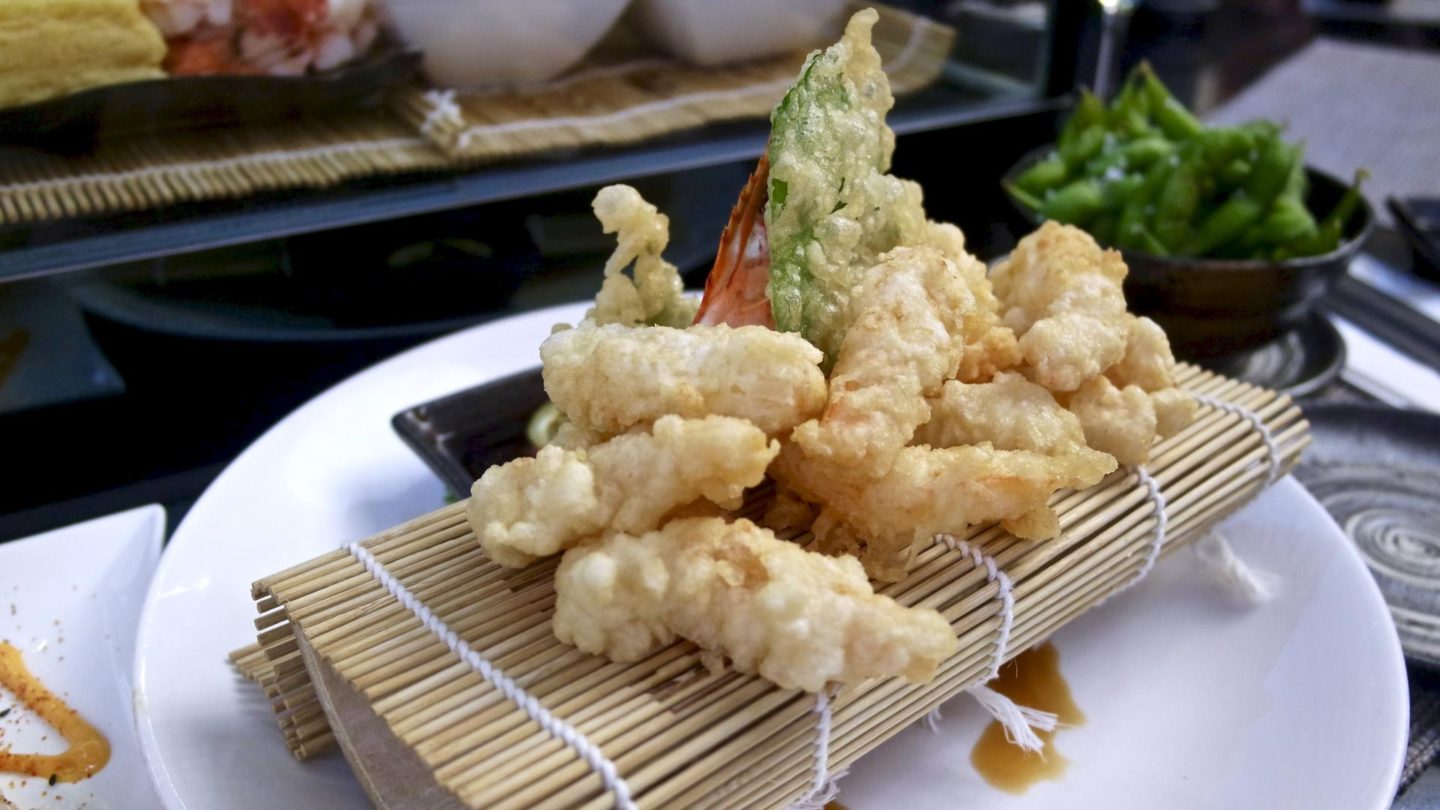 On to the signature sushi rolls. While they all sounded delicious we were drawn to the Negitoro Maki and Black Dragon rolls.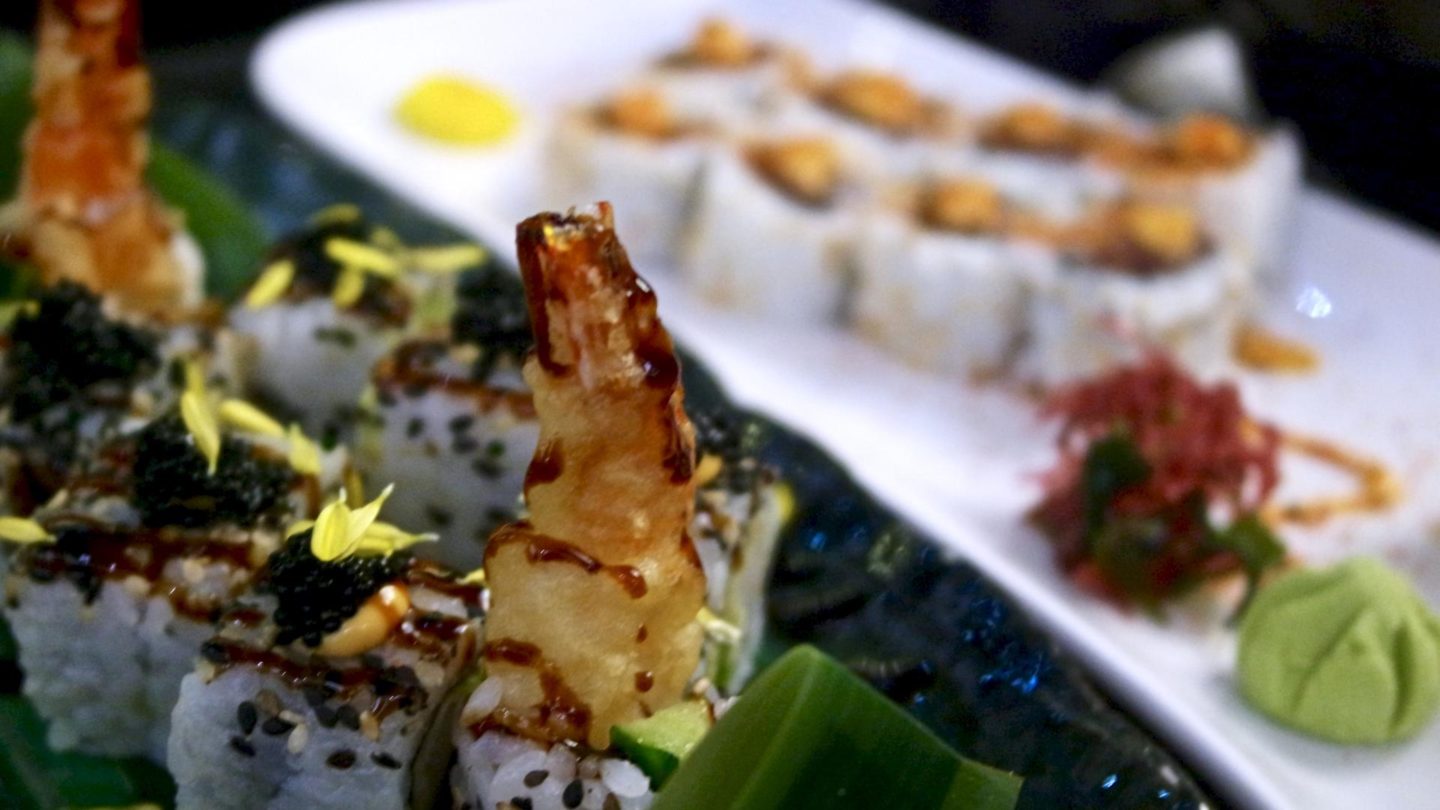 Negitoro Maki is the classic spicy tuna and mayonnaise, topped with chopped tuna belly. One of my all-time favourite sushi rolls and Pan Chai did it beautifully.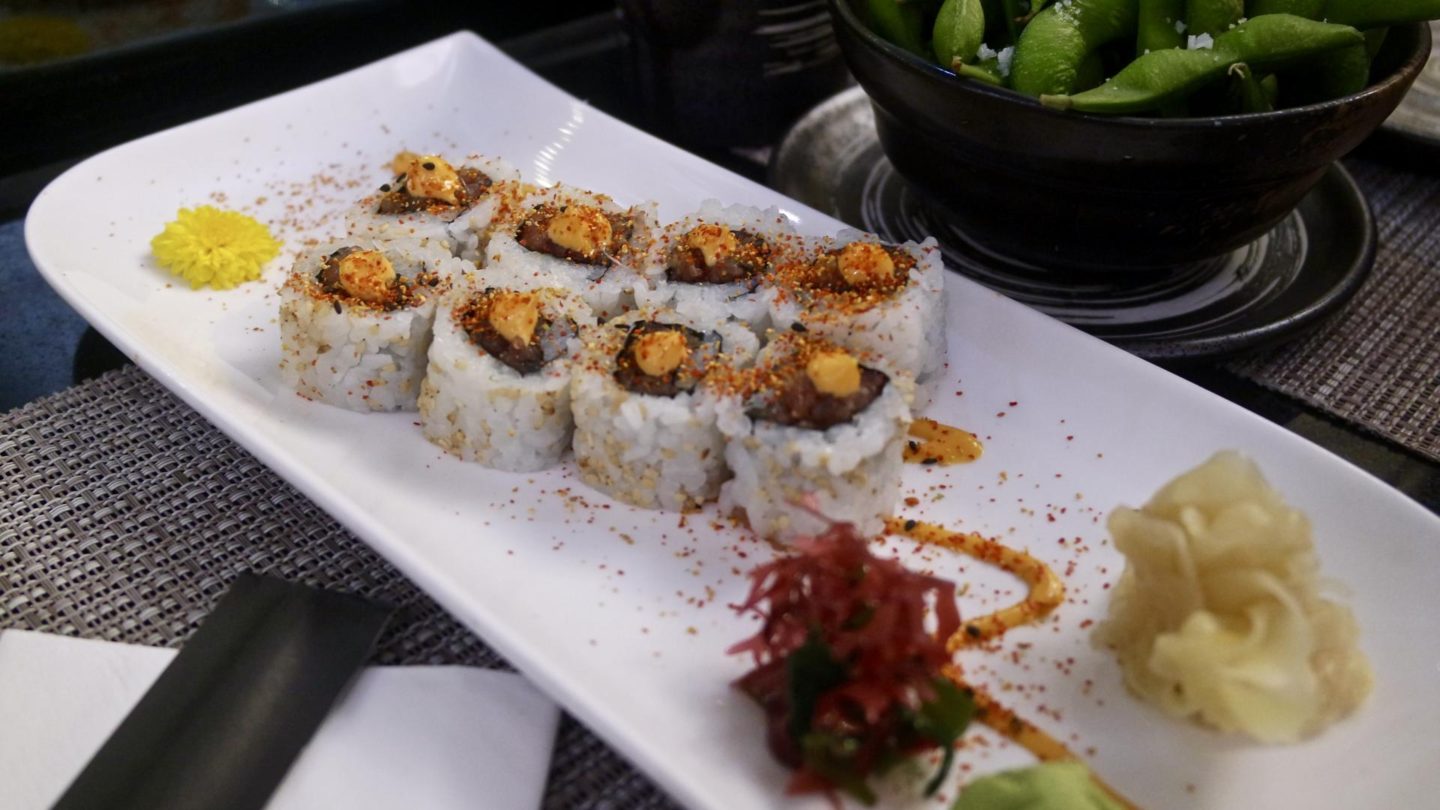 Next was the Black Dragon sushi which looked almost too good to eat. Each roll is filled with prawn, cucumber and avocado and topped with caviar and unagi sauce. To make it look like a dragon boat, a tiger prawn tempura is placed on top of each of the end rolls. It may have looked stunning, but it tasted even better. Genuinely, one of the best plates of sushi I have ever eaten.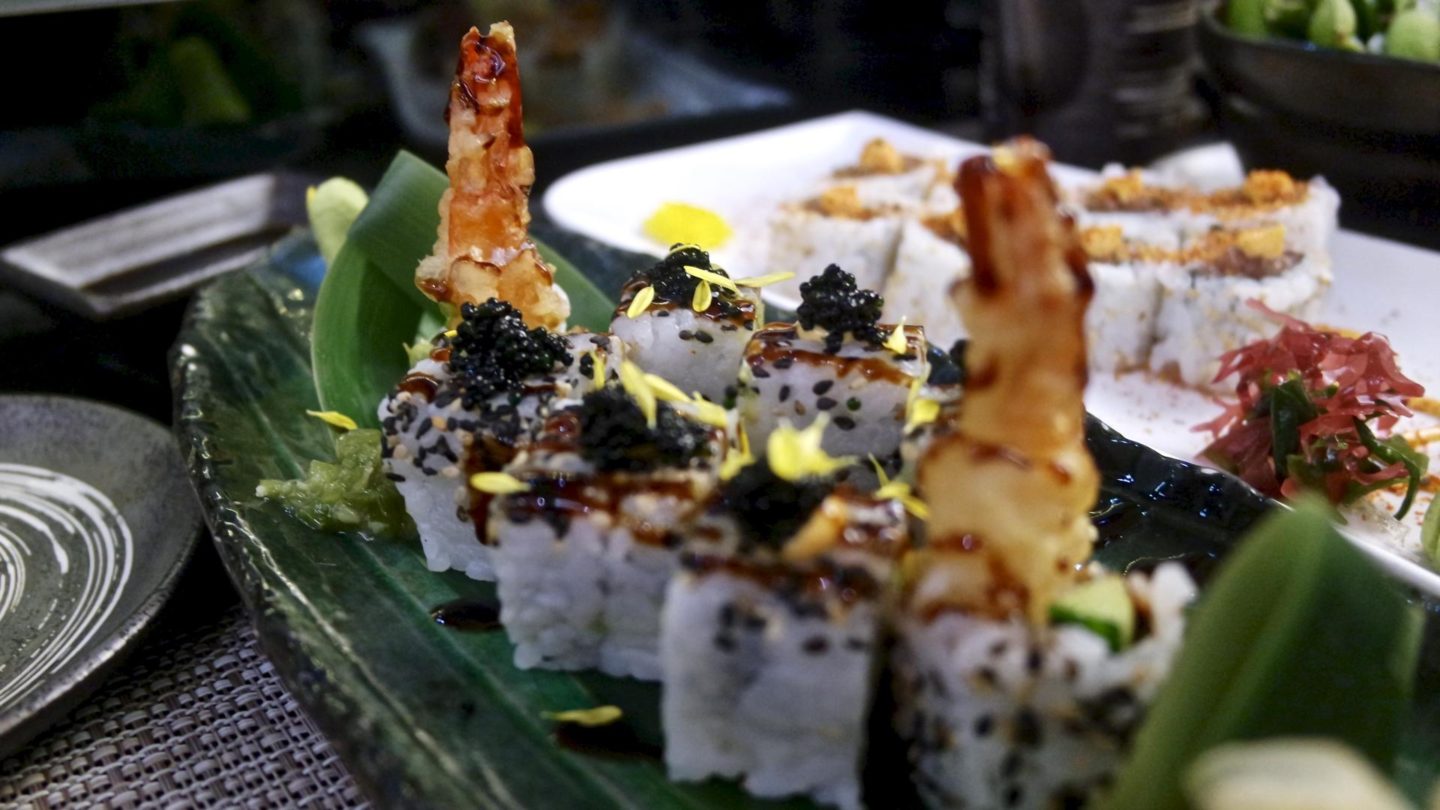 We had originally worried that we hadn't ordered enough food, but how wrong we were. This could have easily been enough for dinner rather than a lunchtime treat.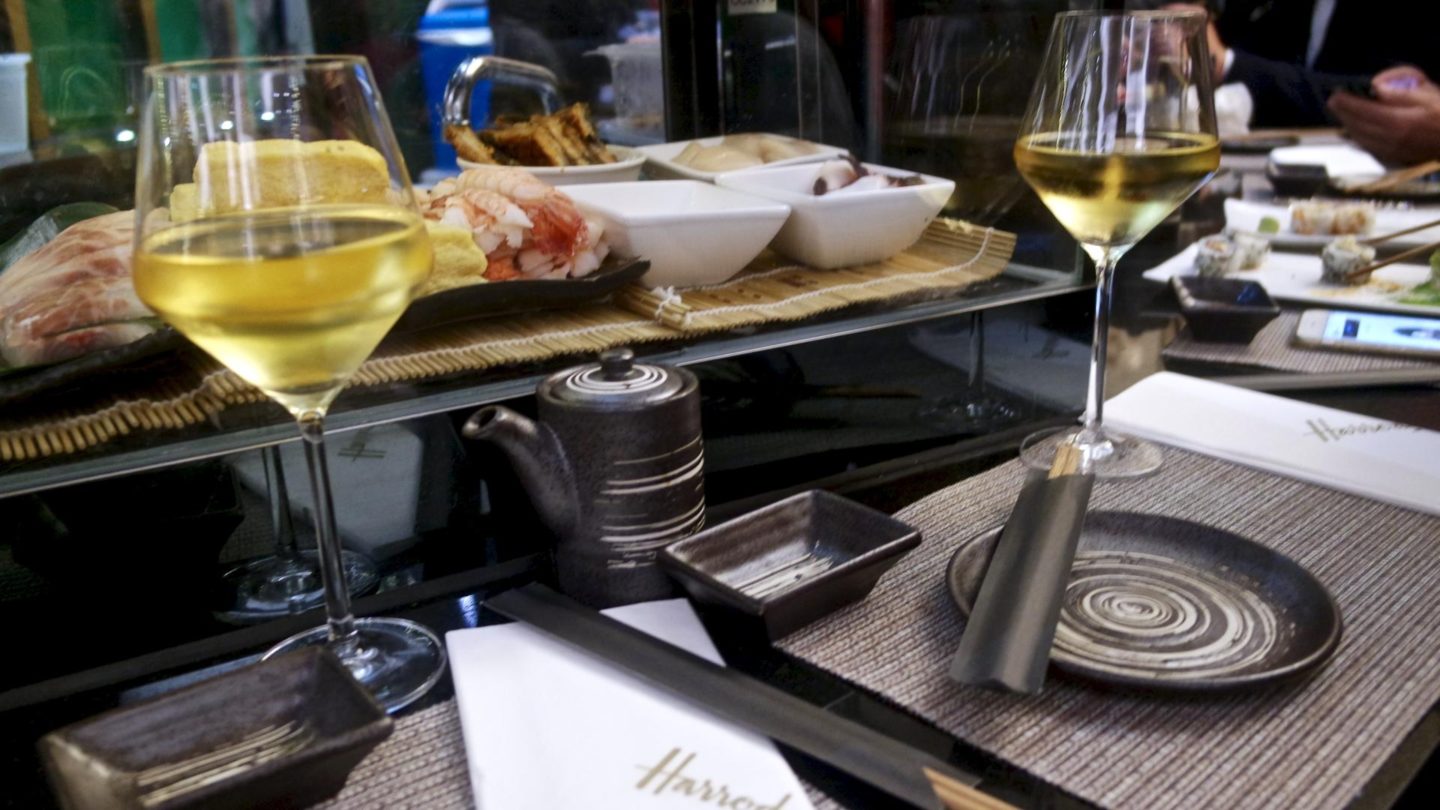 The Pan Chai Deli
Alongside the restaurant, Pan Chai also has a deli in Harrods food hall. So if you fancy trying some of the award-winning pan-Asian cuisines to take away. Handy to know, as the 22 seat restaurant often finds itself full at lunchtimes. I certainly can see myself popping in at lunch for a portion of the Negitoro Maki…
Have you been to Pan Chai before? If not, where should I go for sushi next?
Find me on;
Bloglovin' | Twitter | Instagram
*I was kindly invited to enjoy a complimentary meal with a friend for the purpose of review. However, as always, all views are my own.