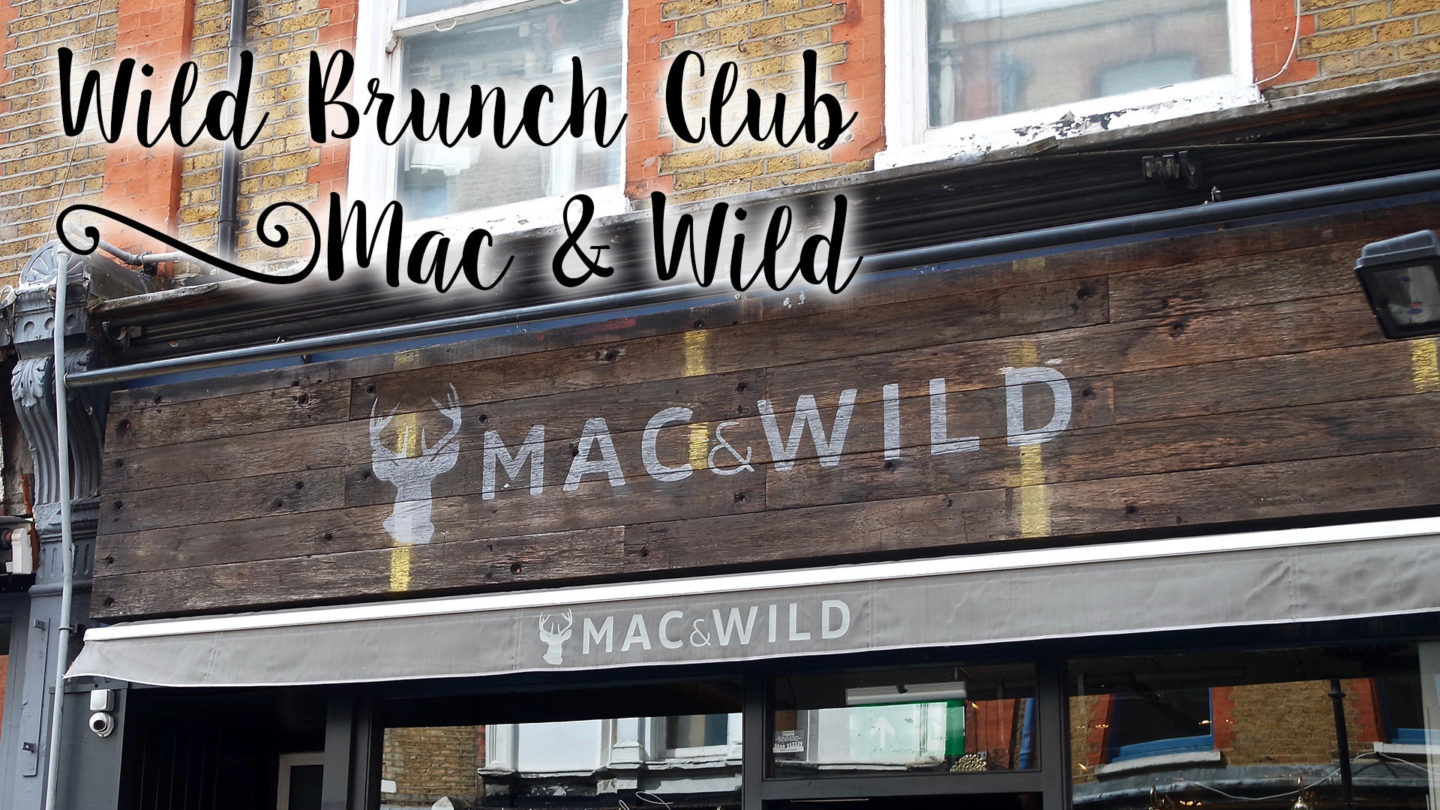 As my last name may give away, while I may have been brought up in rural England, I was born in Scotland. Having family up there and making regular return trips to Glasgow has meant that although all traces of the accent are lost, I still enjoy many parts of my Scottish heritage. Including Irn Bru, which I know can be an acquired taste. So when I discovered Mac & Wild, a Scottish restaurant specialising in whisky and venison it's safe to say I needed to plan a trip. Even more so when I spotted their Wild Brunch Club menu running every Saturday and Sunday.
Seeing as my friend Laura and I had been meaning to catch up for a while; we decided a Scottish brunch with a whisky cocktail or two would be the perfect start to the day. Because, I mean let's be honest, when can I say no to brunch..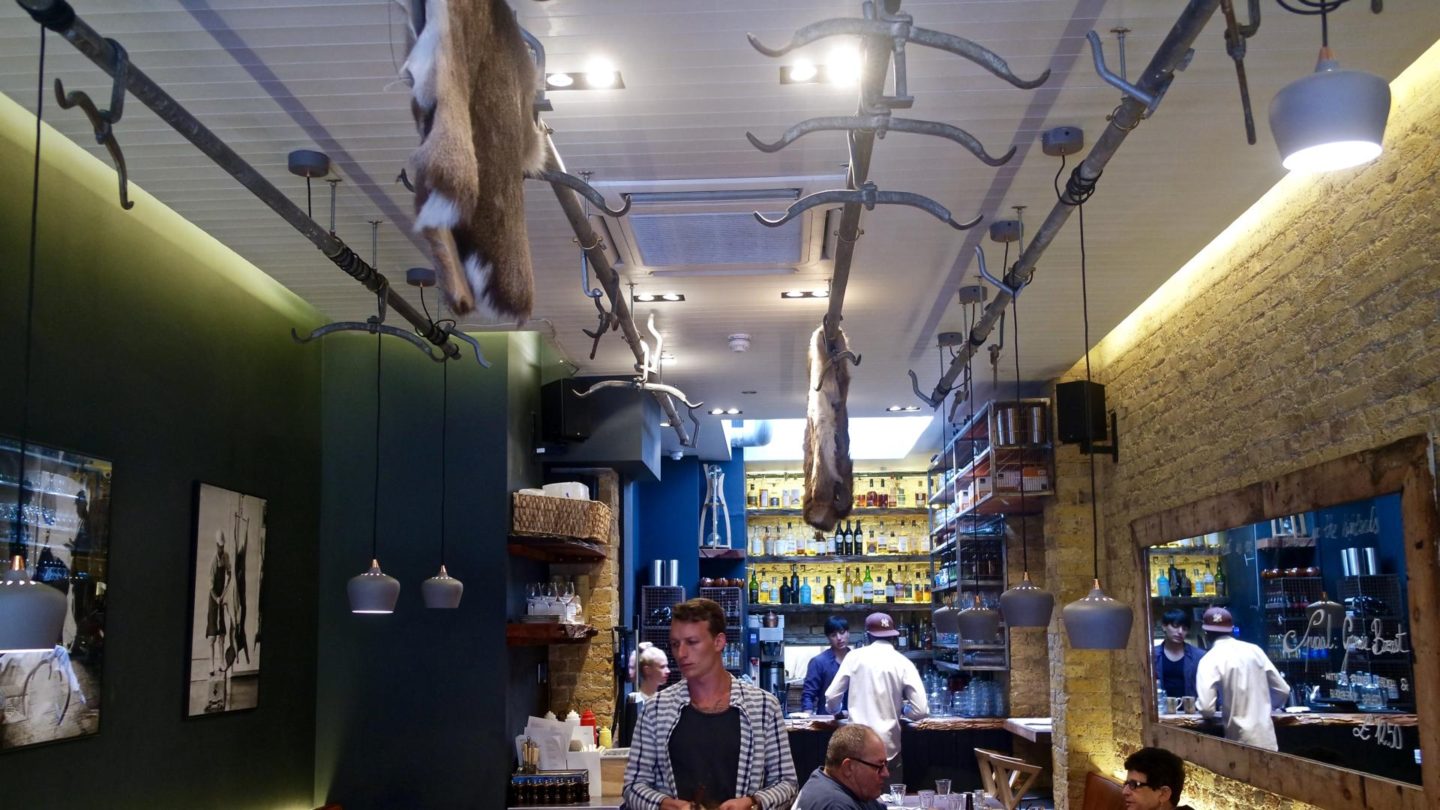 Wild Brunch Club – Mac & Wild
After making the rookie mistake of meeting at Oxford Circus station, Laura and I headed across to Mac & Wild. A short walk down Great Titchfield St street late we were greeted by tables of diners enjoying the August sunshine under the wooden frontage. We took our seat and set down to admire the rustic decor. Unlike some "themed" restaurants, Mac & Wild manages to keep the Scottish theme throughout without even a thread of tackiness. Instead, they focus on rustic wood, exposed brick and vintage photographs.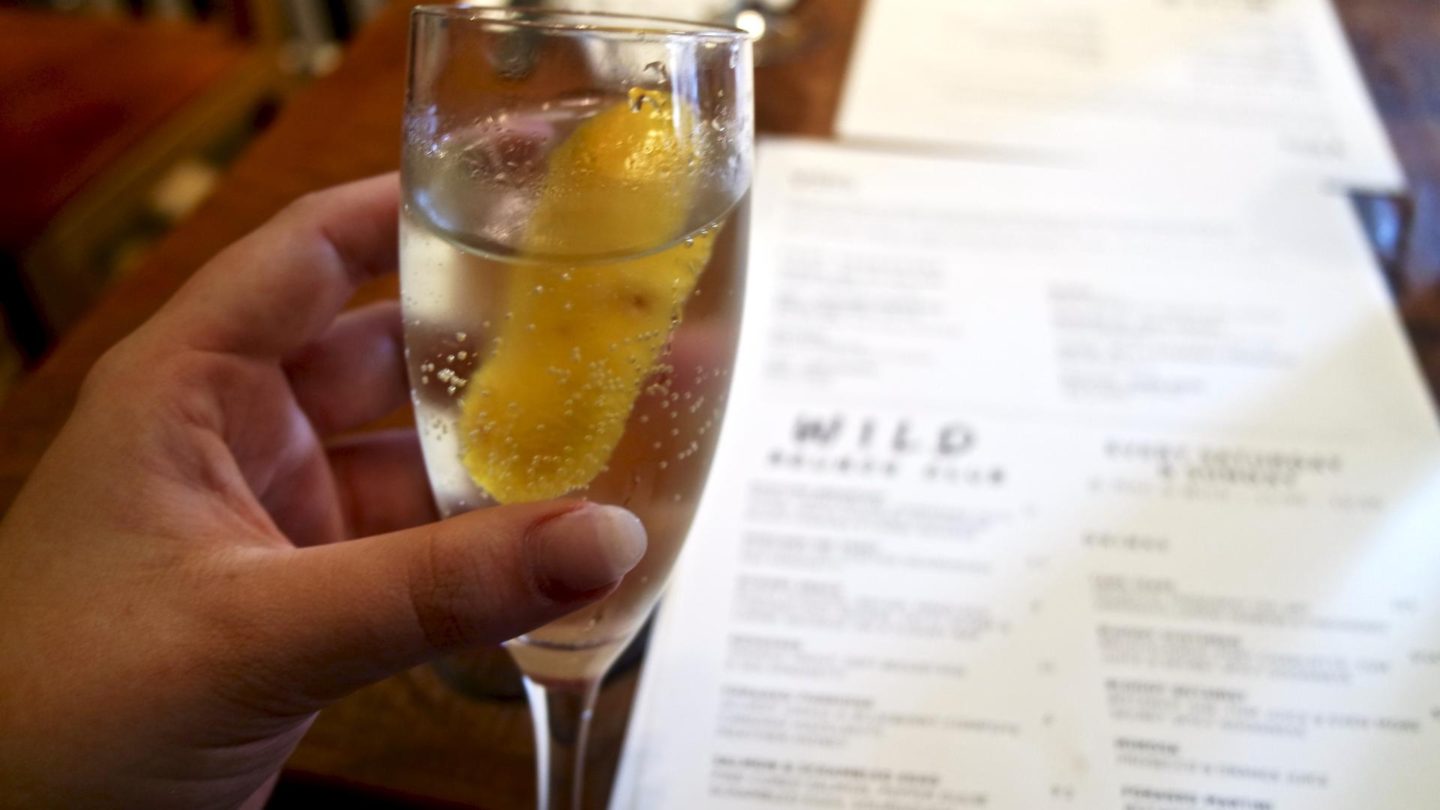 Our waiter suggested while we looked over the brunch menu we started with a "Tams Tears" cocktail. Made with a combination of Tanquery Ten gin, dry vermouth, lemon verbena, fino sherry and prosecco, it went down a treat. I am a sucker for sharp lemon flavours and in my mind this was a perfect combination.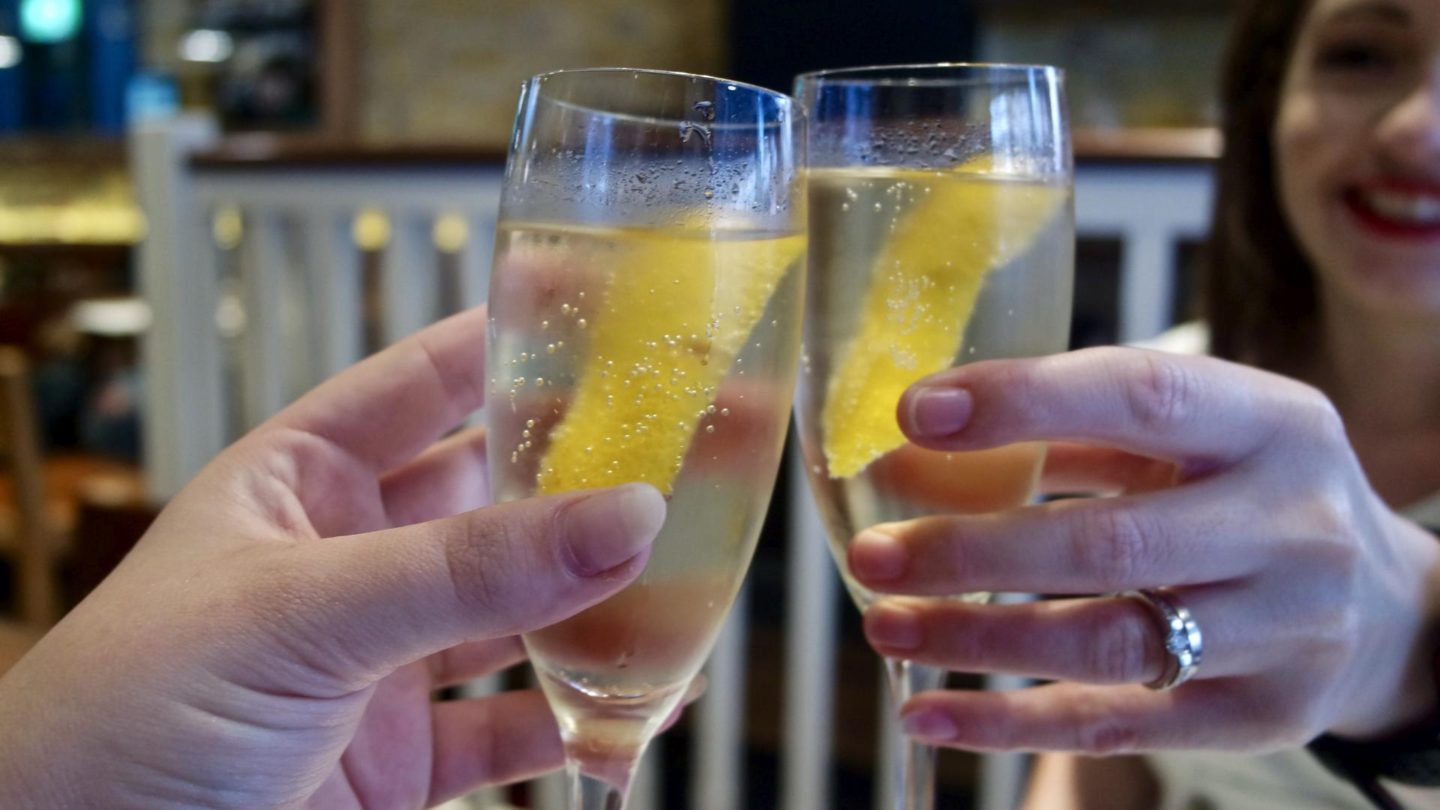 Starters and nibbles
Before choosing our main dishes, we were torn over the selection of small plates (or "wee plates" if you're using the proper Scottish slang). While we wanted to save room for a filling brunch, we couldn't resist sharing a Beer Stick and a portion of Haggis Pops. In case you're wondering, a Beer Stick was a thin venison salami. (We had to ask too!).
Despite my Scottish roots, and much to my dad's despair, I hadn't tried haggis before. However after trying one of these little breadcrumbed balls of haggis dipped in gravy, I wondered why I used to cook myself a separate dinner on Burns Night. Absolutely delicious and so very moreish. We could have managed a bowl each without any trouble at all.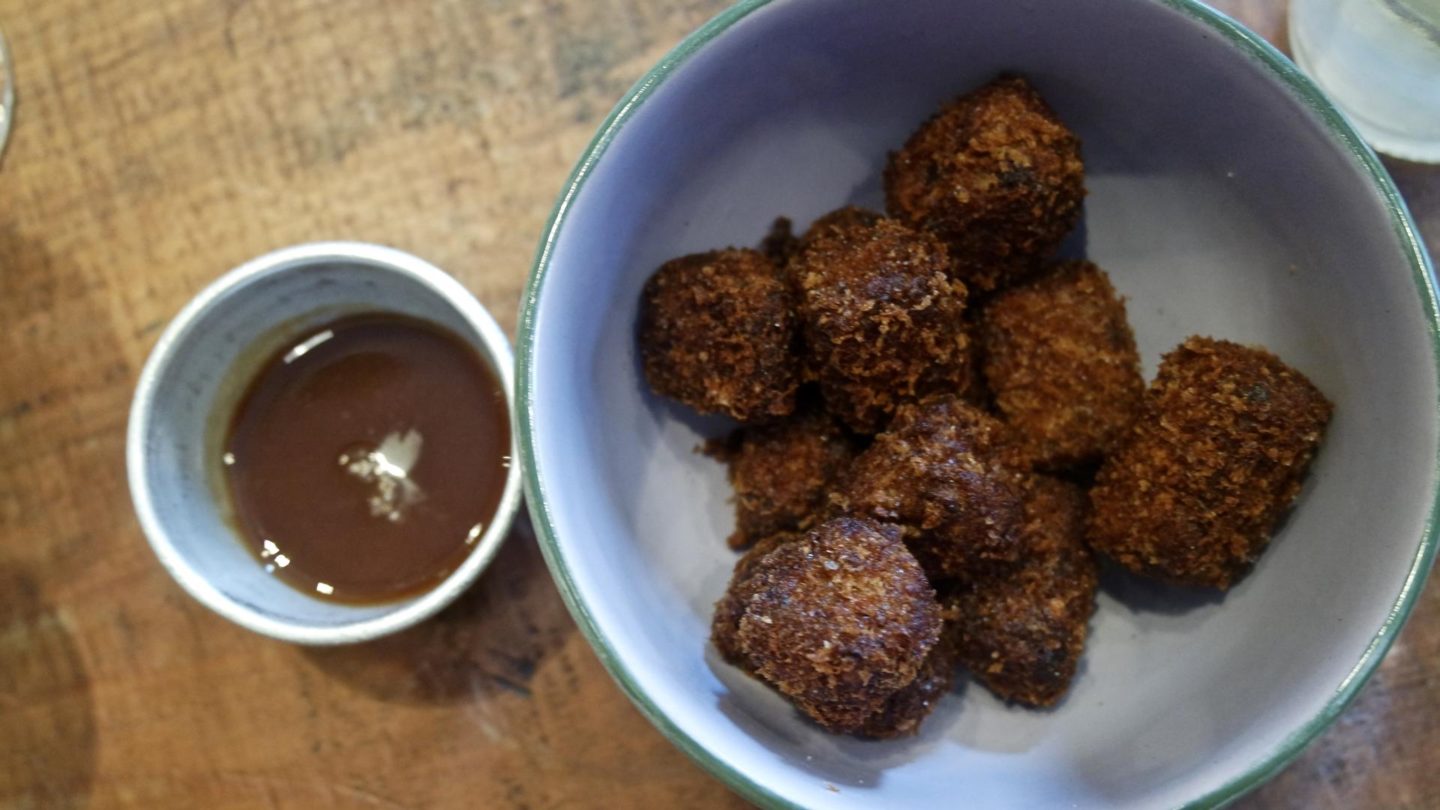 Wild Brunch Club
Although the full menu is served all day, the Wild Brunch Club served between 11am and 4pm every Saturday and Sunday. The brunch menu is made of 6 special dishes featuring some Scottish Breakfast classics. From Foraged Porridge to the full Scottish Breakfast, there really is something to suit every taste. Laura went for the pine cured salmon with scrambled eggs, which she said was as good as it looked. While I decided to go all out and try the full Scottish breakfast. Consisting of a range of Scottish favourites including a tatty scone, white and black pudding and lorne (or square) sausage served with home cured bacon and scrambled eggs.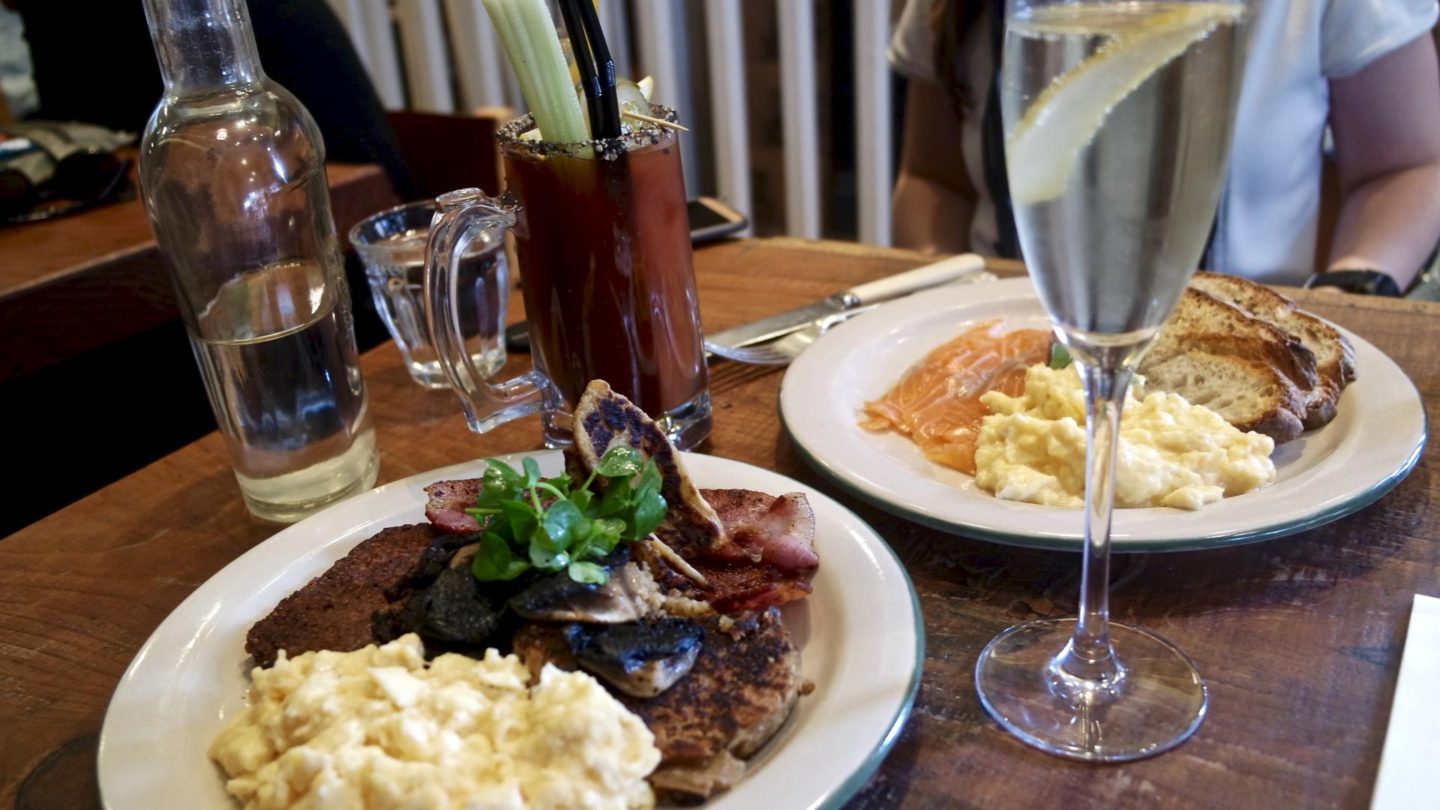 After enjoying my first voyage into haggis so much, I thought I should give some other Scottish classics I'd previously swerved a chance. I have to say, aside from the black pudding, I thoroughly enjoyed my breakfast and left a practically clean plate.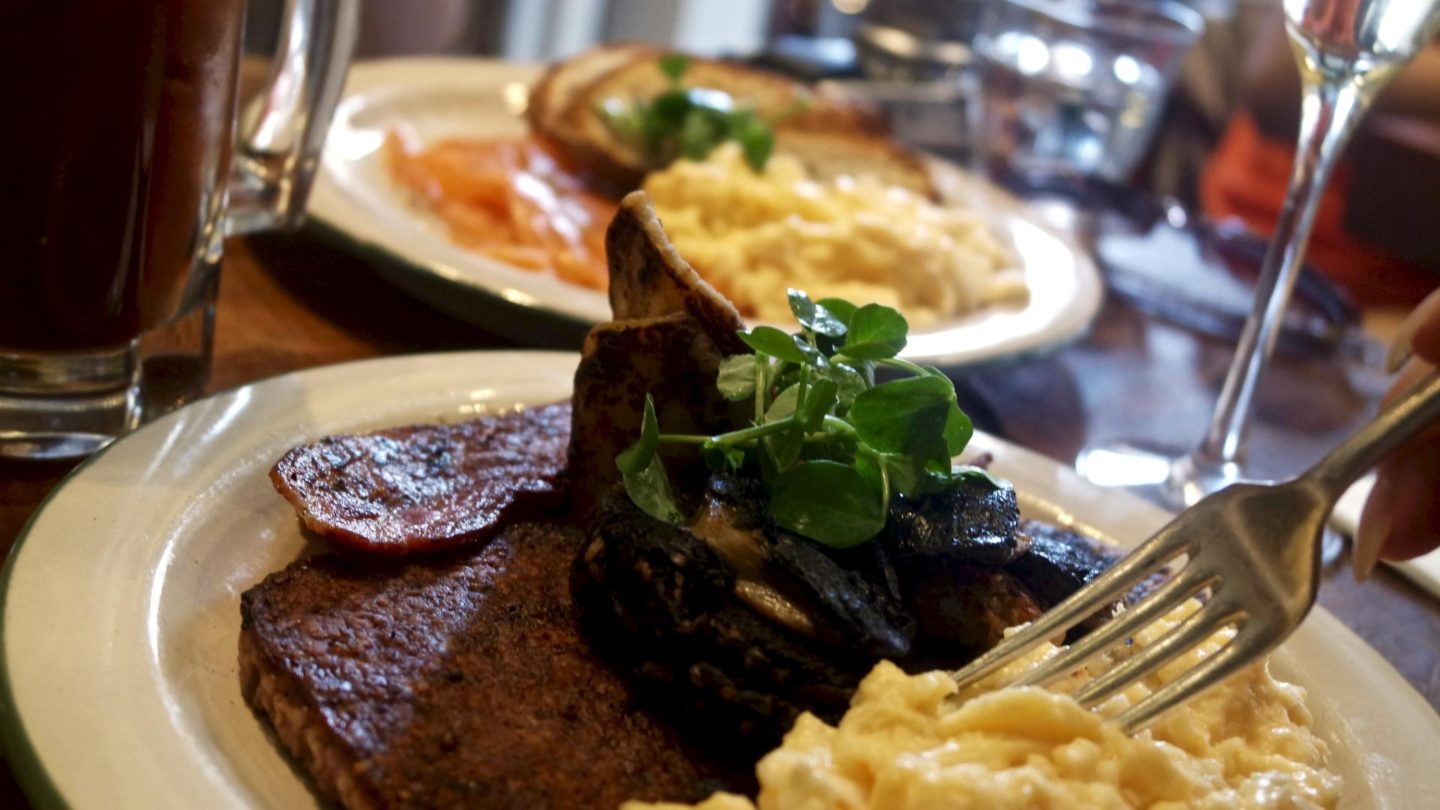 I Shouldn't But I Will..
Even though we were both completely full from our brunch, we thought it would have been rude to have not at least looked at the dessert menu. We quite simply couldn't resist splitting a "I Shouldn't But I Will", which was basically what we said when we read the description. A dark chocolate nemesis with salted caramel, orange, toasted almonds and ice cream. It was heavy, rich and most importantly absolutely delicious. The perfect sharing dessert.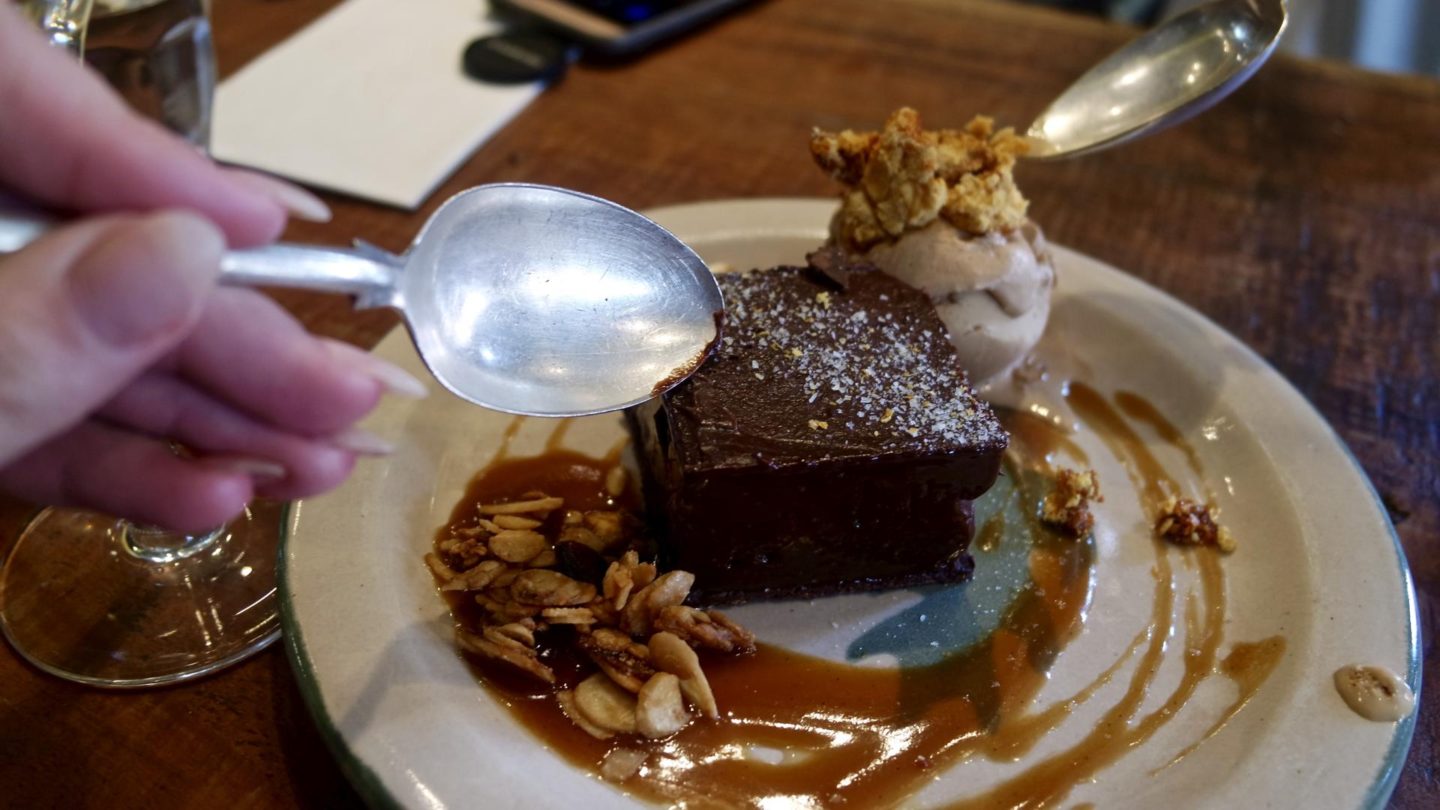 Where to find Mac & Wild
Mac & Wild is located at 65 Great Titchefield Street, a five to ten minute walk from Oxford Street Station. If you're not a fan of using such a busy station, Great Portland Street Station is only a little further.
With mains starting at £10 (including The Veni-Moo, voted London's Best Burger 2016!) and brunch options starting at £6, for the quality of produce it's fantastic value for money. So, next time you're around the area, rather than going to one of the many chains, why not give Mac & Wild's traditional Scottish fayre a try?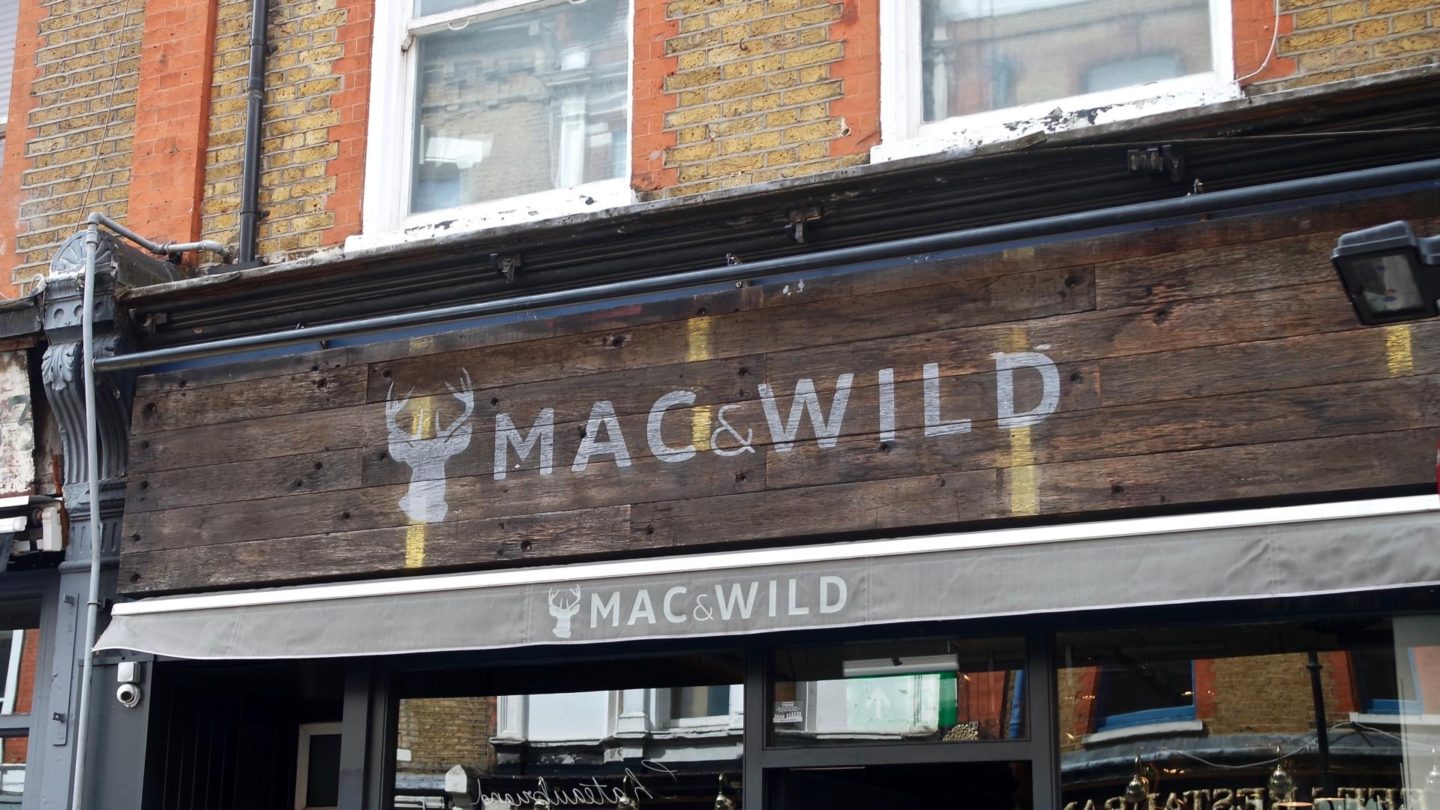 Have you been to Mac & Wild yet? If not, what's your favourite Scottish dish?
Find me on;
Bloglovin' | Twitter | Instagram