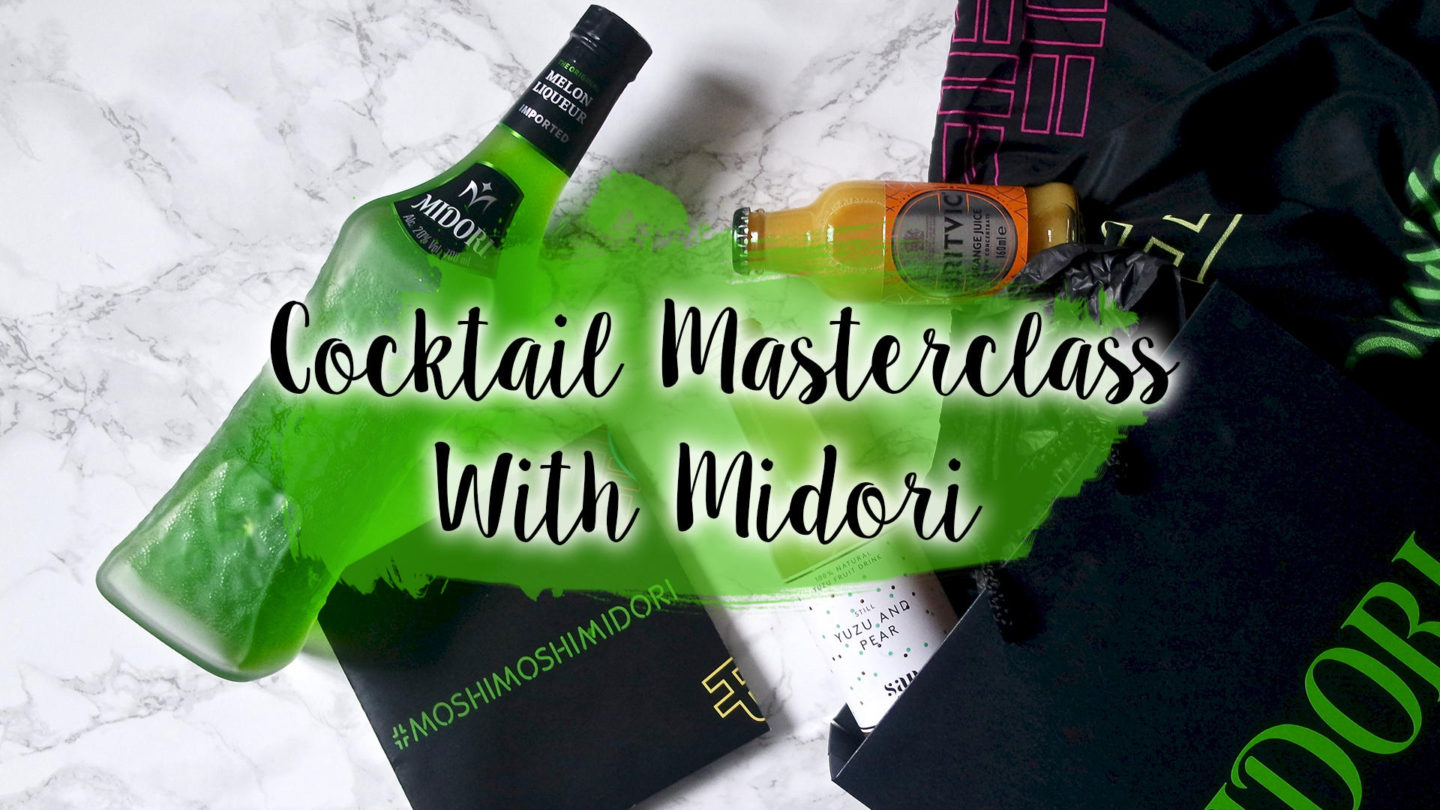 Last week, as I mentioned in a previous post, my Thursday evening was spent at The Light Lounge in Soho learning more about Midori and mixology at a cocktail making masterclass held by Midori's Global Brand Ambassador, Manuel Terron. After work, I headed down to Soho ready for an evening of melon based cocktails. While I am partial to a Midori and lemonade, or mixing it with prosecco, I have never really tried anything more extravagant or complicated. So, I was looking forward to upping my Midori mixing game;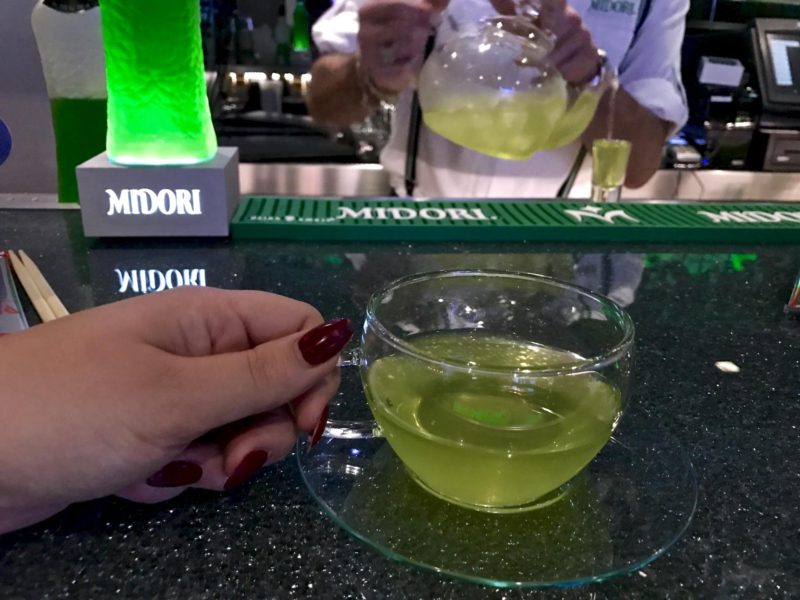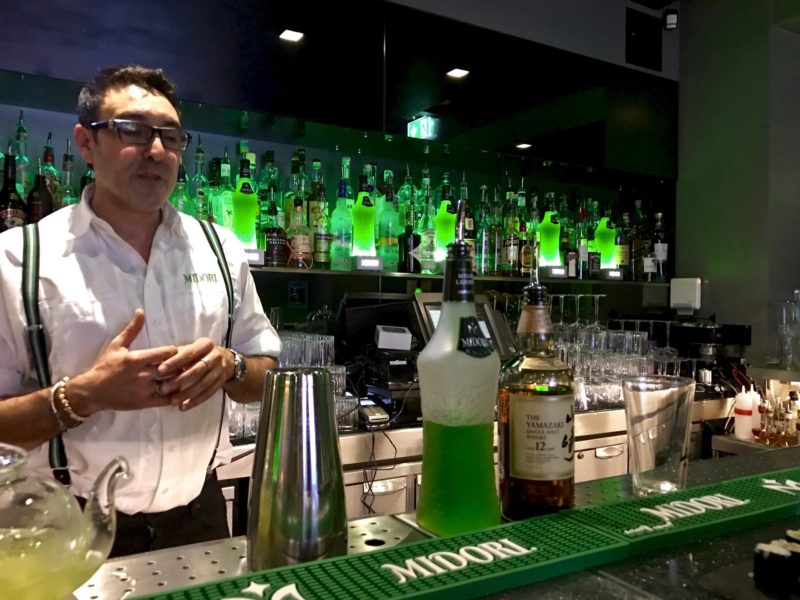 Cocktail Masterclass With Midori
The night started with learning a little more about Midori and the melon liqueur's history. Midori was named the Japanese word meaning verdant, emerald green – and after seven years of testing, it was launched in Japan in 1971. We started by having a shot of Midori with a piece of melon to eat with. The idea was to understand the sweet, refreshing flavours of the melon liqueur. It really was incredible how the ball of melon was enhanced by being dipped into the Midori.
Soon after, Manuel made us the first cocktail of the evening, a sharing teapot of Teatime Zen. Served in glass teacups, it was the perfect summertime drink. While we may be heading into the winter seasons, it worth saving the recipe for. As it would be perfect for enjoying over ice on a hot summers day. While we enjoyed this (& some of the delicious sushi they had for us to snack on) Manuel got to work on the next drink. A Midtown Muse, made with Yamazaki Whisky. Not my favourite of the three, only as it was little strong for my normal tastes. However, the way the Midori reacted to the whiskey was unexpected and a pleasant surprise as the sweetness really did enhance the oaky flavours from the whisky.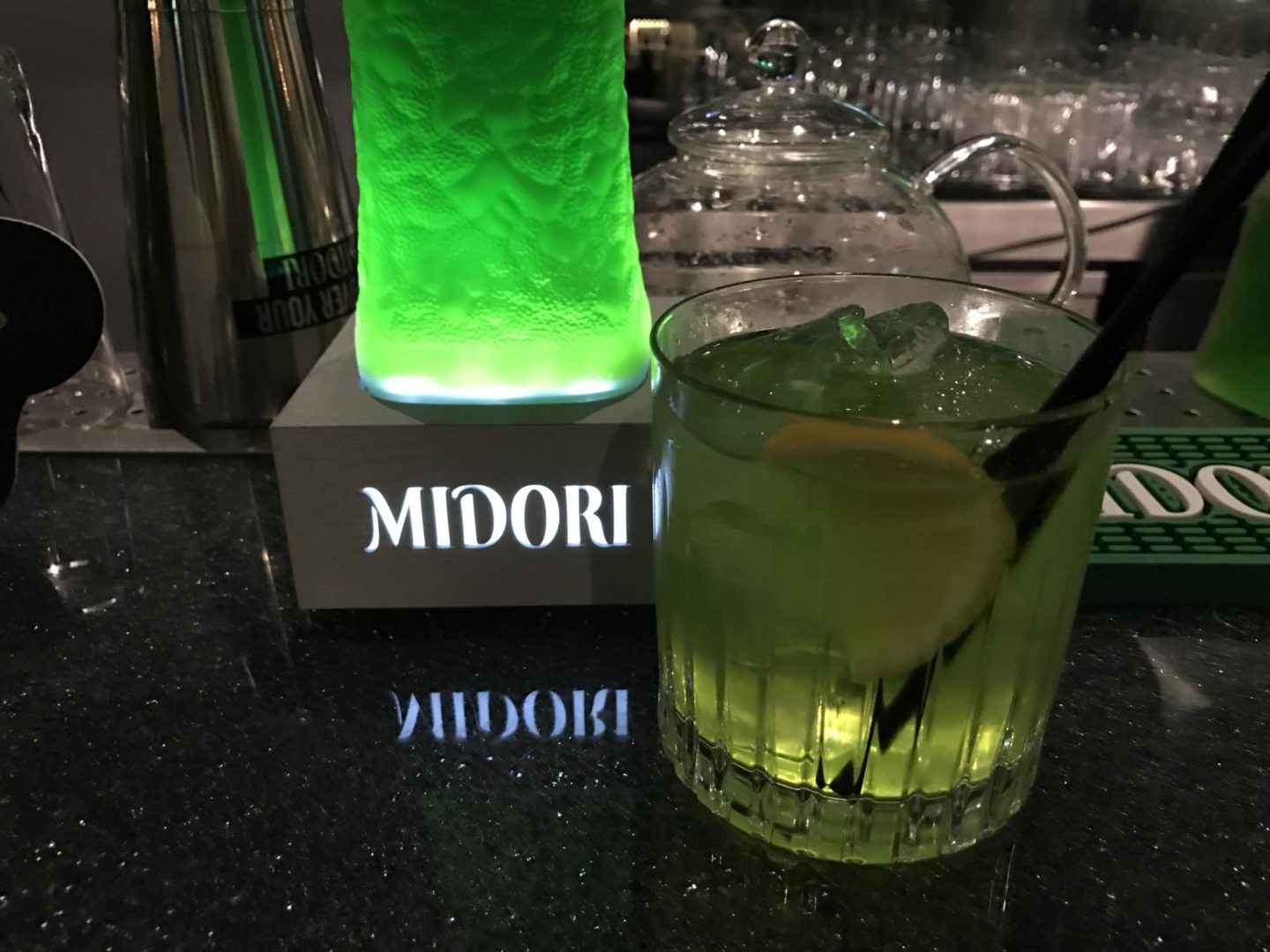 Finally, he showed us how to make my normal Midori and lemonade a little more exciting. Quite simply, he swapped the lemonade for ginger beer. Not a combination I'd have thought of, but it was absolutely delicious.
After my masterclass, I was inspired to try some Midori cocktails at home (& share them with you!). I also managed to nab the recipe for some of the cocktails we made at The Light Lounge too;
Teatime Zen
30ml – Midori.
40ml – Gin.
120ml – Kyoko Chilled Green Tea.
10ml – Honeywater or 5ml – vanilla syrup.
Rising Sun
50ml – Midori.
60ml – Orange juice.
Top with San Su – Yuzu & Pear. (I used about 100ml to fill a martini glass!)
Midtown Muse
20ml – Midori.
45ml – Yamazaki Whisky.
10ml – Vanilla liqueur.
A few splashes of Angostura Bitters.
Garnish with a flamed orange twist.
Moshi Moshi
50ml – Midori.
50 ml – Watermelon juice.
Top with San Su Yuzu & Cucumber Sparkling
Garnish with a cucumber slice.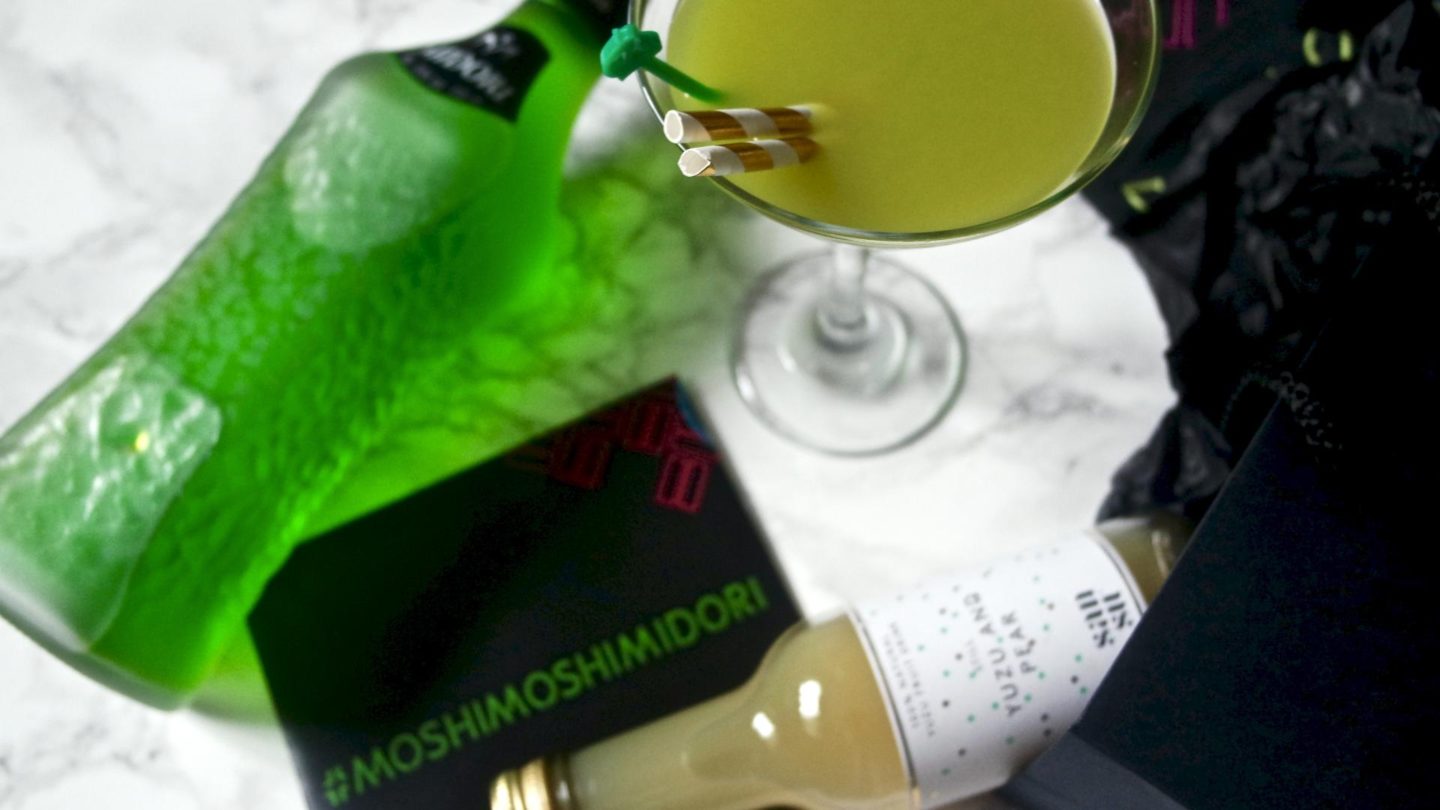 Let me know in the comments if you try any of these out and what you think!
What's your favourite Midori cocktail?
Find me on;
Bloglovin' | Twitter | Instagram