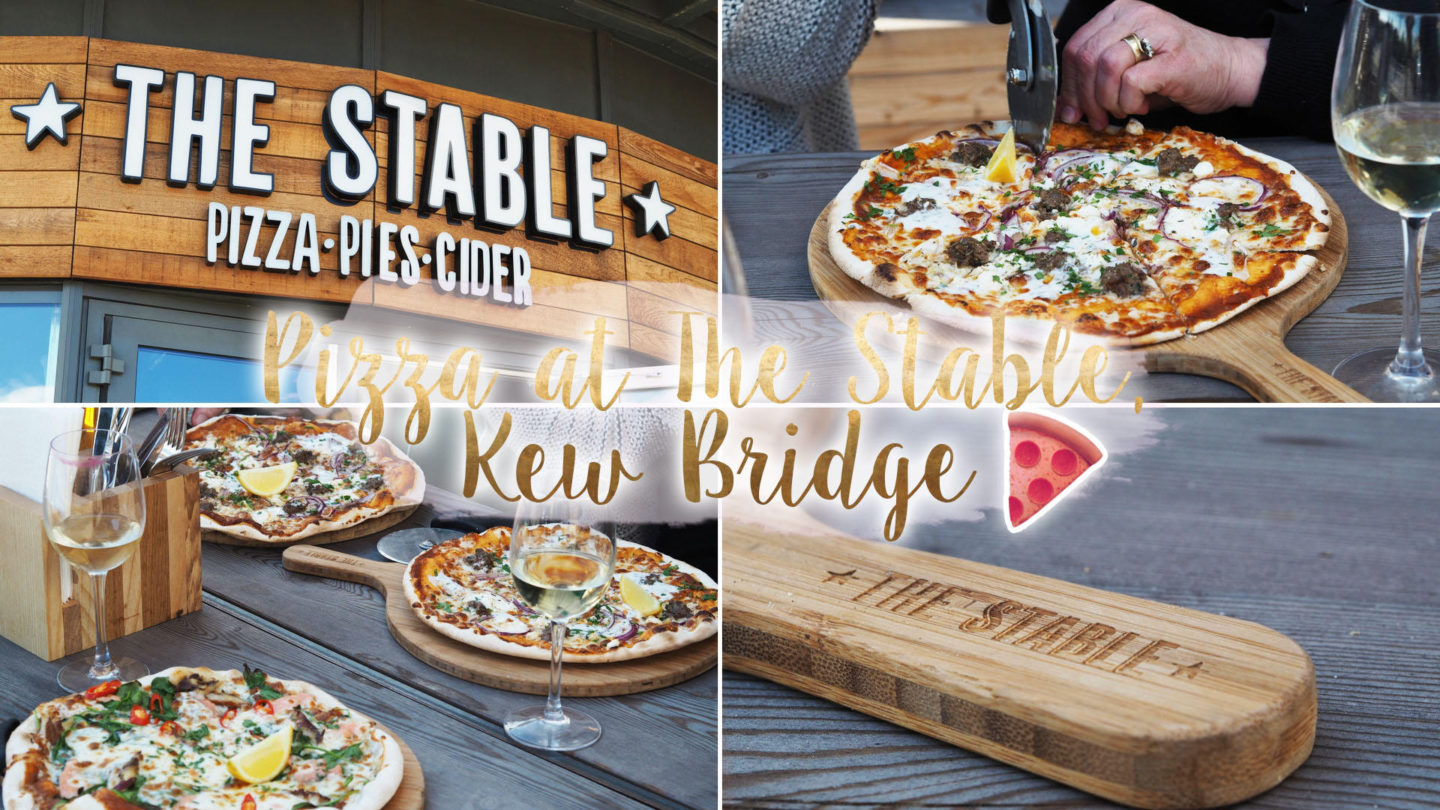 Since attending the opening night of their first London branch in Whitechapel, The Stable has become one of my favourite pizza places. So, when a branch opened a 30 minute bus journey away at Kew Bridge, I was thrilled. (I mean, I love exploring across London but sometimes the hour long trip over to the other side of London to grab a pizza was just not viable. No matter how tasty it may be!). Plus, I love taking a trip down to the riverside, so it's the perfect excuse.
If you've not been to Kew Bridge before, as the name may give away, it's right on the Thames. Making it the perfect place to go when the sun finally decides to come out. The Stable have taken full advantage of this at their Kew Bridge location with plenty of seating both indoors and out. So, with that in mind, when the sun was shining last Sunday I headed over there for dinner;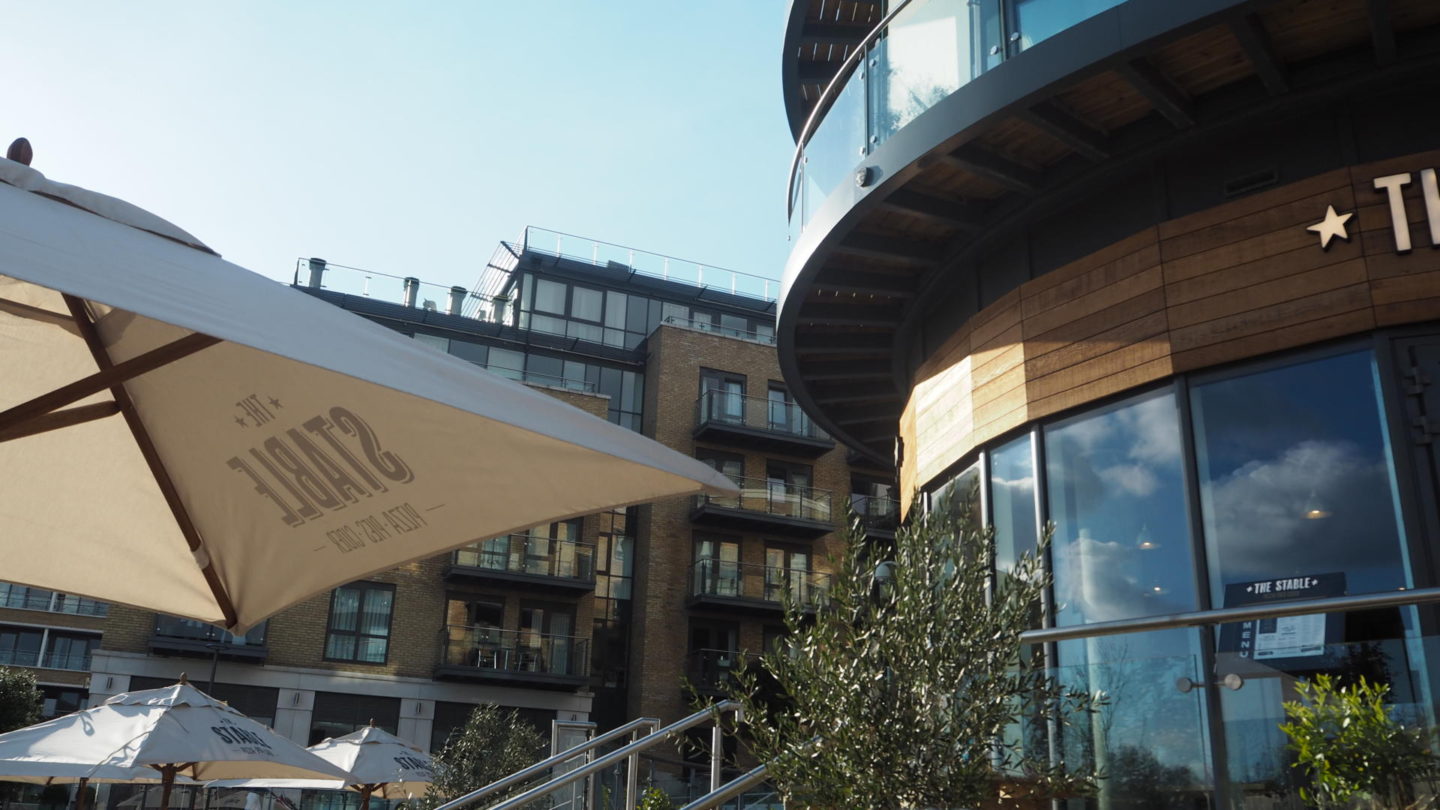 The Stable, Kew Bridge
The Stable has branches all over the South of England and specialize in Pizza, Pies and Cider. With each branch having their own location based pizzas (Kew Bridges' including the Brentford Bantam and the Kew Garden Grazer) and offering a monthly special pizza, there's something new every time you try a new location. Or even just go back in a new month!
Plus they offer a range of both vegan and veggie pizzas meaning there's something for everyone – no matter what dietary requirements or preferences they may have. Something not many pizza places can claim…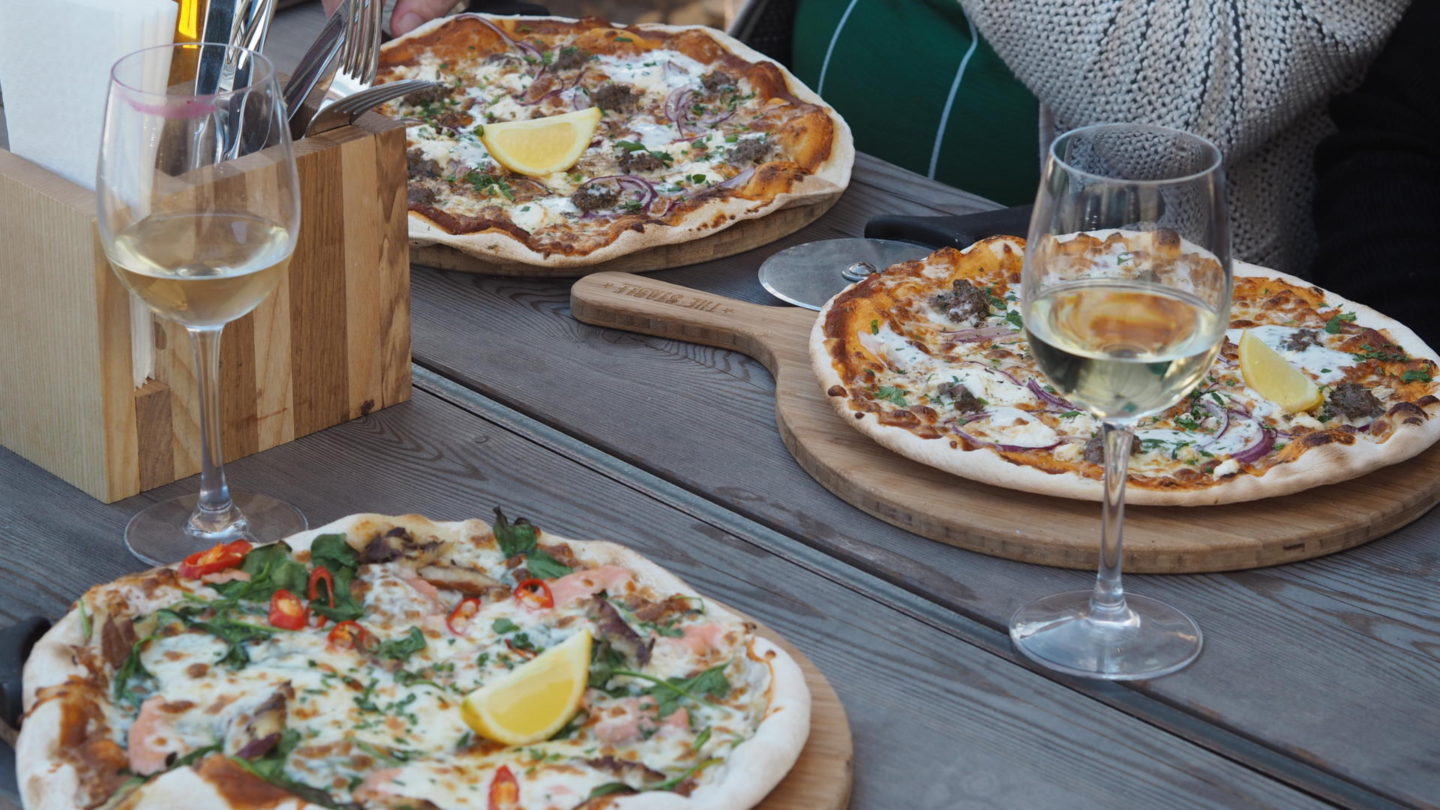 As I mentioned, the sun was shining so we grabbed a table outside. Just a stones throw from the river. After having a look at the menu, we ordered a garlic bread pizza to start. But with us all feeling pretty hungry, it got eaten before I managed to take a photo. Oops. Although, I can confirm it was light, delicious and cheesy. Just what you need from a garlic bread right?!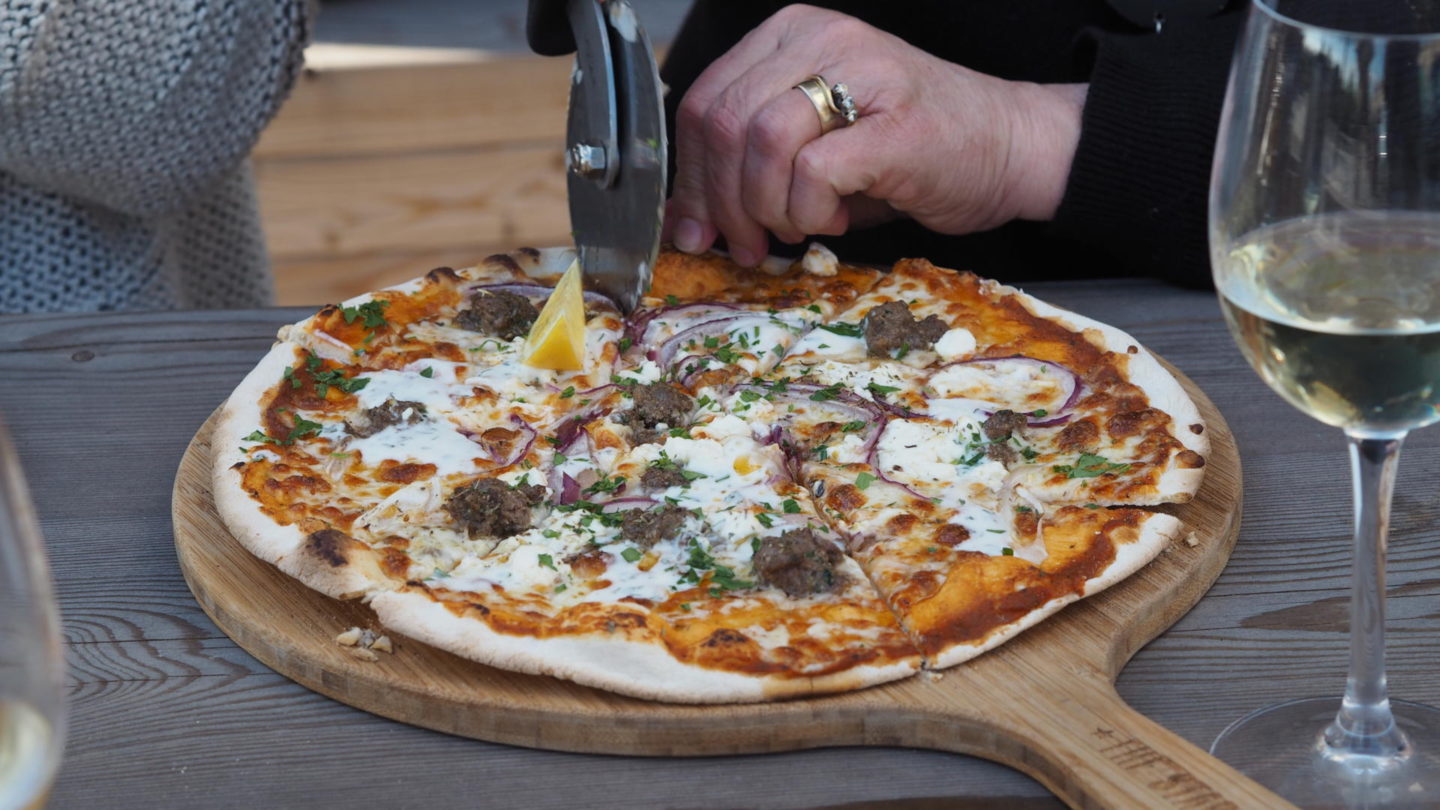 The Ali Baa Baa Pizza – Monthly Special
Both my mum and dad went for April's monthly special the Ali Baa Baa. Topped with spiced lamb kofta meatballs, feta cheese, oregano, fresh red onion and mozzarella and dressed with a honey and mint yoghurt, freshly chopped parsley & a wedge of lemon. They were super impressed and thought the spicy lamb was a great addition to the pizza. So much so, it's looking like we're heading back this weekend or next so they can have another before it's replaced at the end of the month…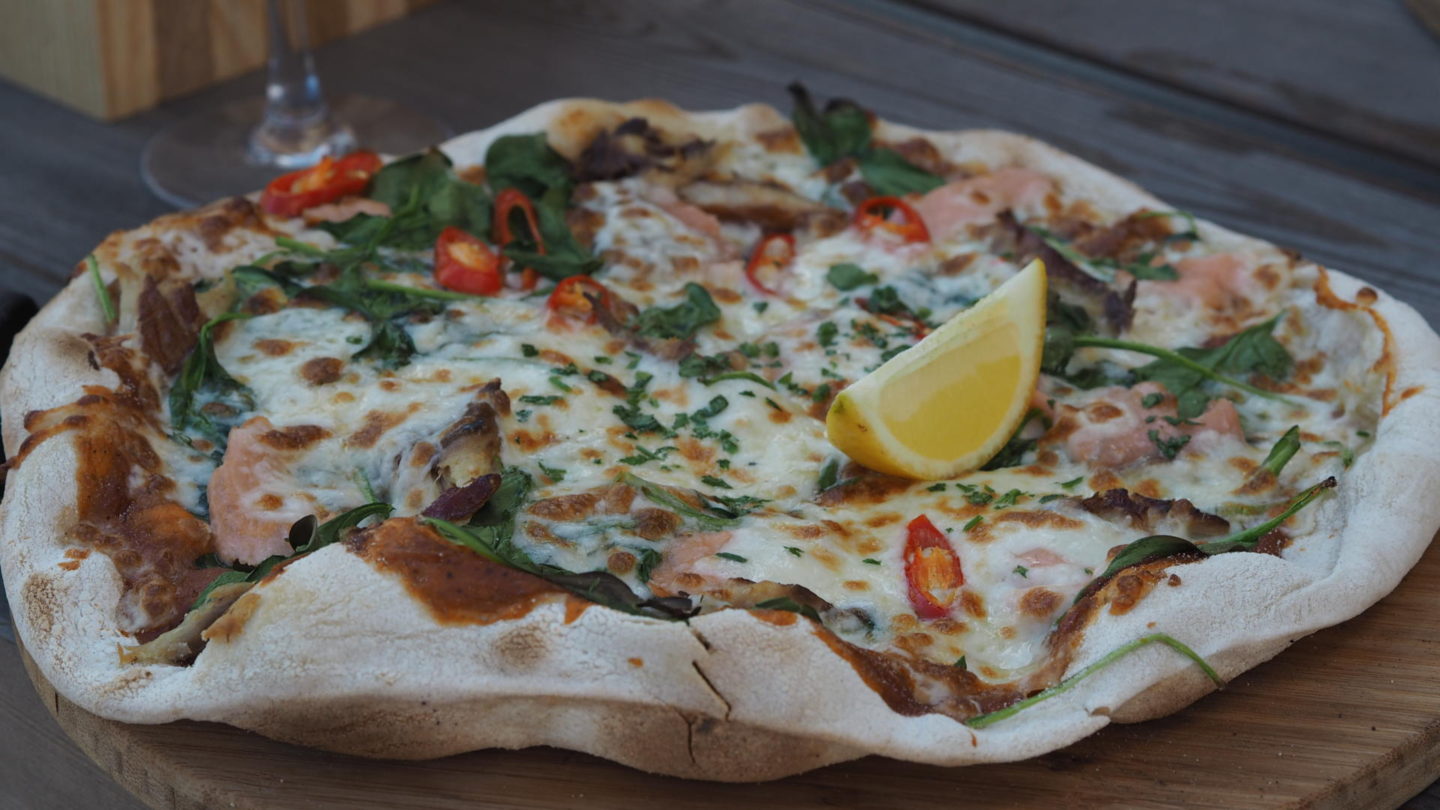 The Smoke On The Water Pizza
As I'm trying to cut down my meat consumption, I was going to go for my normal veggie choice of the Kew Garden Grazer, but when I spotted the Smoke On The Water I knew I'd have to be a little more adventurous than normal and give it a try. Topped with smoked mackerel, smoked salmon, spinach, tomato sauce and mozzarella and dressed with fresh parsley and lemon, you can see where the punny name came from. I'd initially worried that the smoked mackerel might over power the pizza, but how wrong I was. It was delicious, fresh and may well be my favourite pizza of theres yet. If you enjoy fish or seafood, then I highly recommend trying this little beauty for yourself.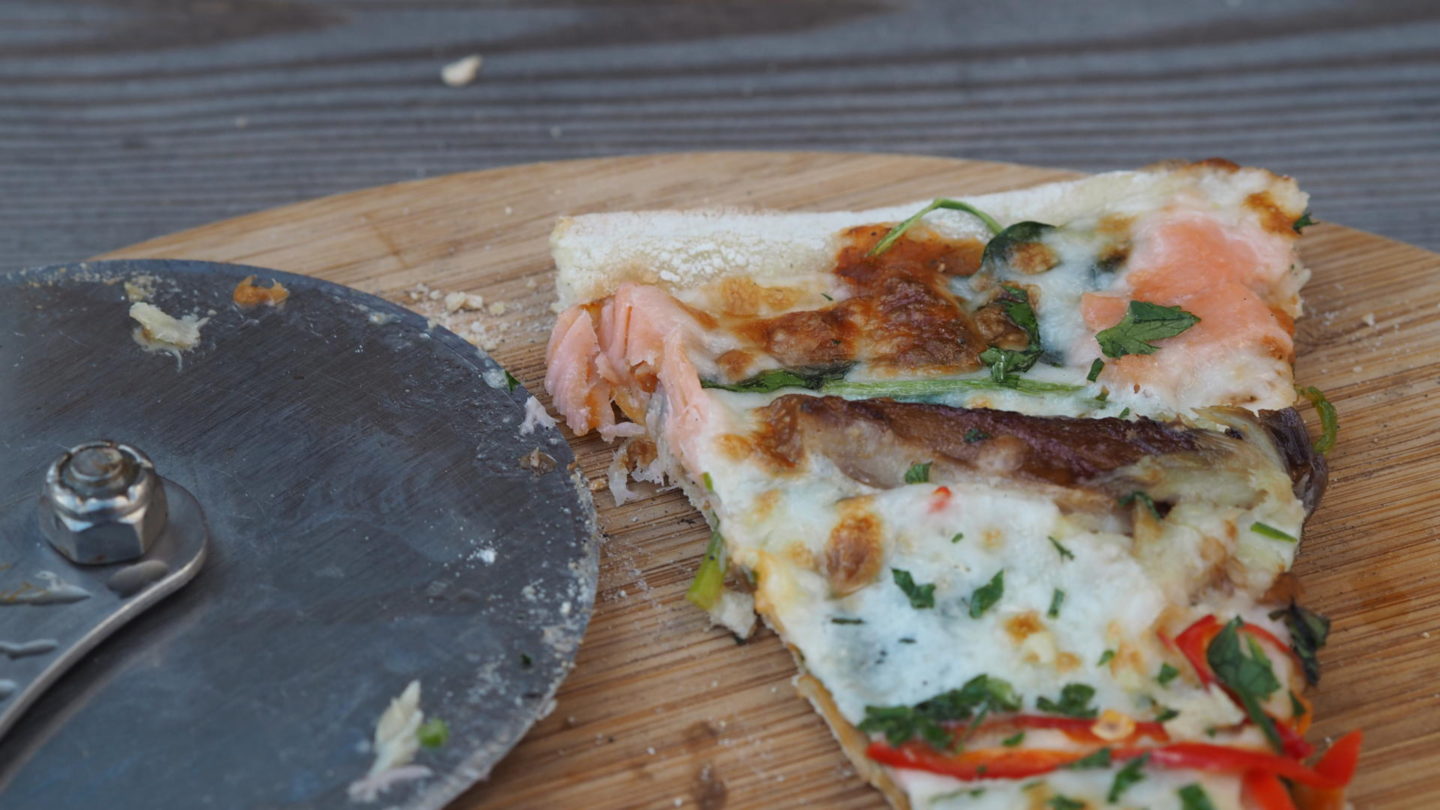 So, how much did the meal cost?
With pizzas coming in at between £11 and £13 each (or £8.50 if you go for a margarita), £4.50 for the garlic bread and ciders around £4.50 to £5.00 a pint it worked out at just over £20 a head. Which, for what we had, I found to be pretty good value for a Sunday meal out.
Although, if you head down to The Stable on a Tuesday you can take advantage of their Tuck In Tuesday offer. This gets you a pizza, side salad and a drink for £10. Bargain!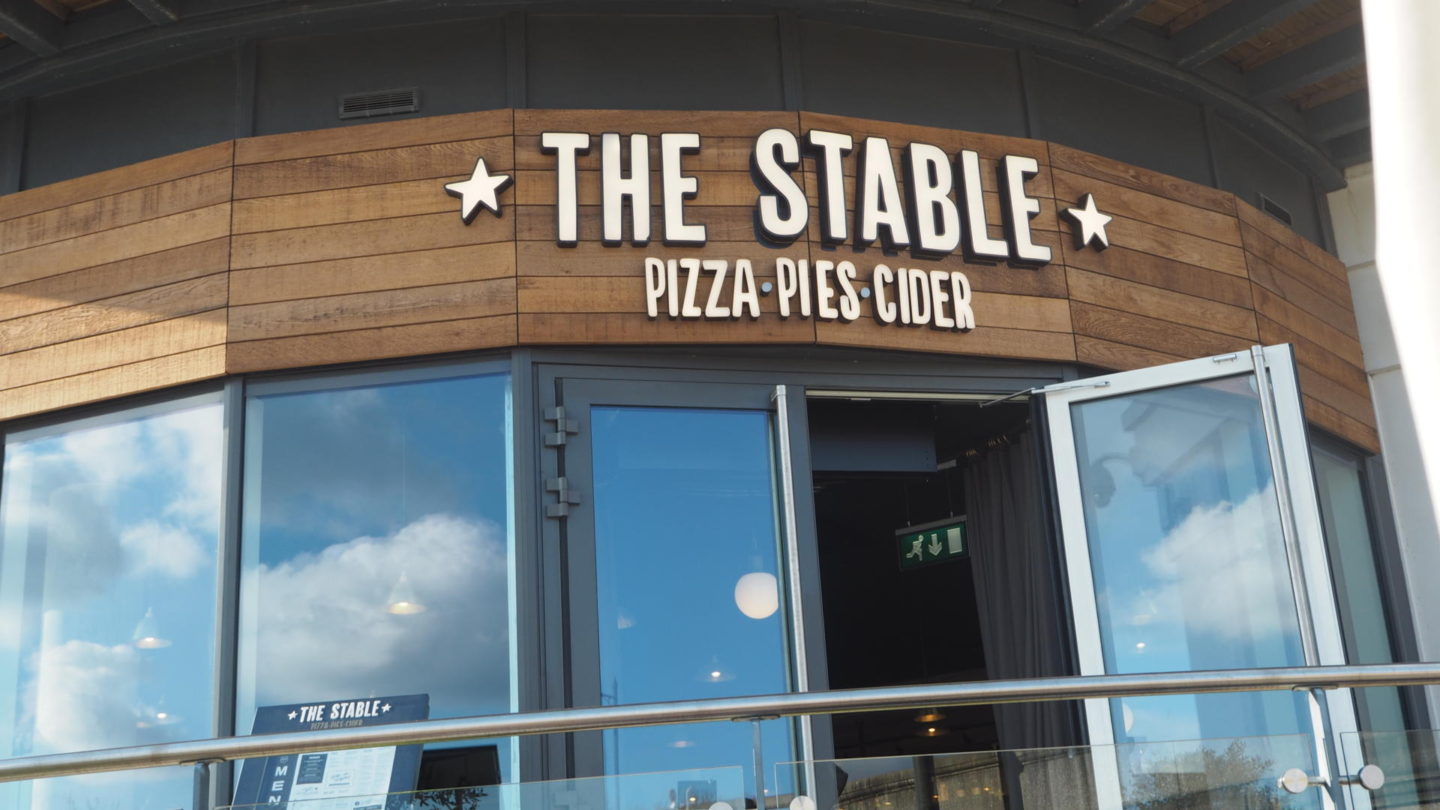 Have you been to The Stable before? What did you think?
Find me on;
Bloglovin' | Twitter | Instagram