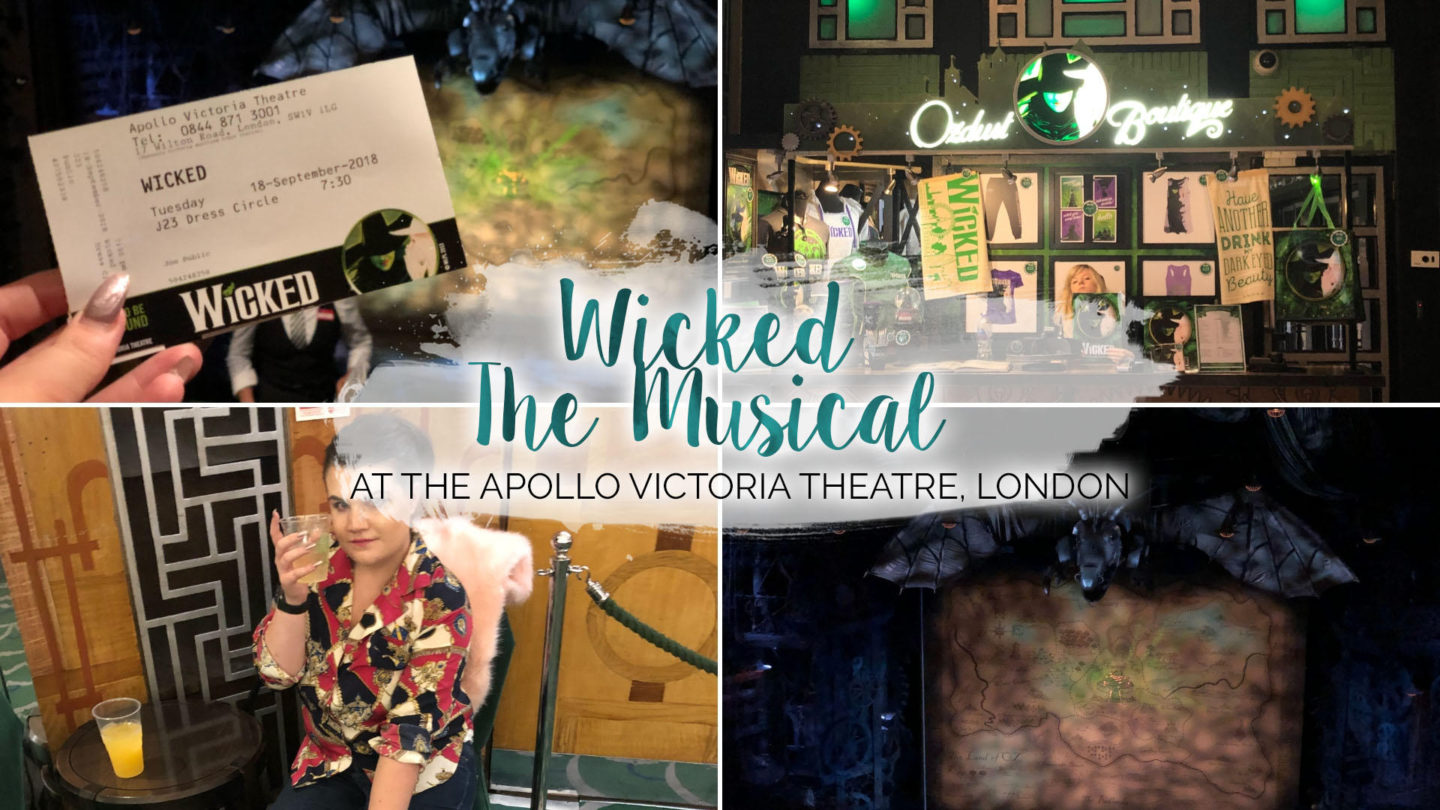 When I first moved to London, after I was settled I eagerly made plans with some of my best friends for them to come, visit and of course, explore the city. With each of my best friends, I decided to treat us to theatre tickets as it's something we'd not done together before. While Becky and I went for The Book Of Mormon, I thought it might be a bit too vulgar for my friend James and instead got us tickets for Wicked. Why am I walking down memory lane about it? Well, even after seeing various others such as School Of Rock, Aladdin and An American In Paris, these two are still my absolute favourites. And, well, some of the only I've chosen to see more than once. So when From The Box Office asked if I'd like to go and see Wicked again, well how was I to refuse?!
With that in mind, here are my thoughts on my third trip to see Wicked at the Apollo Victoria Theatre, London.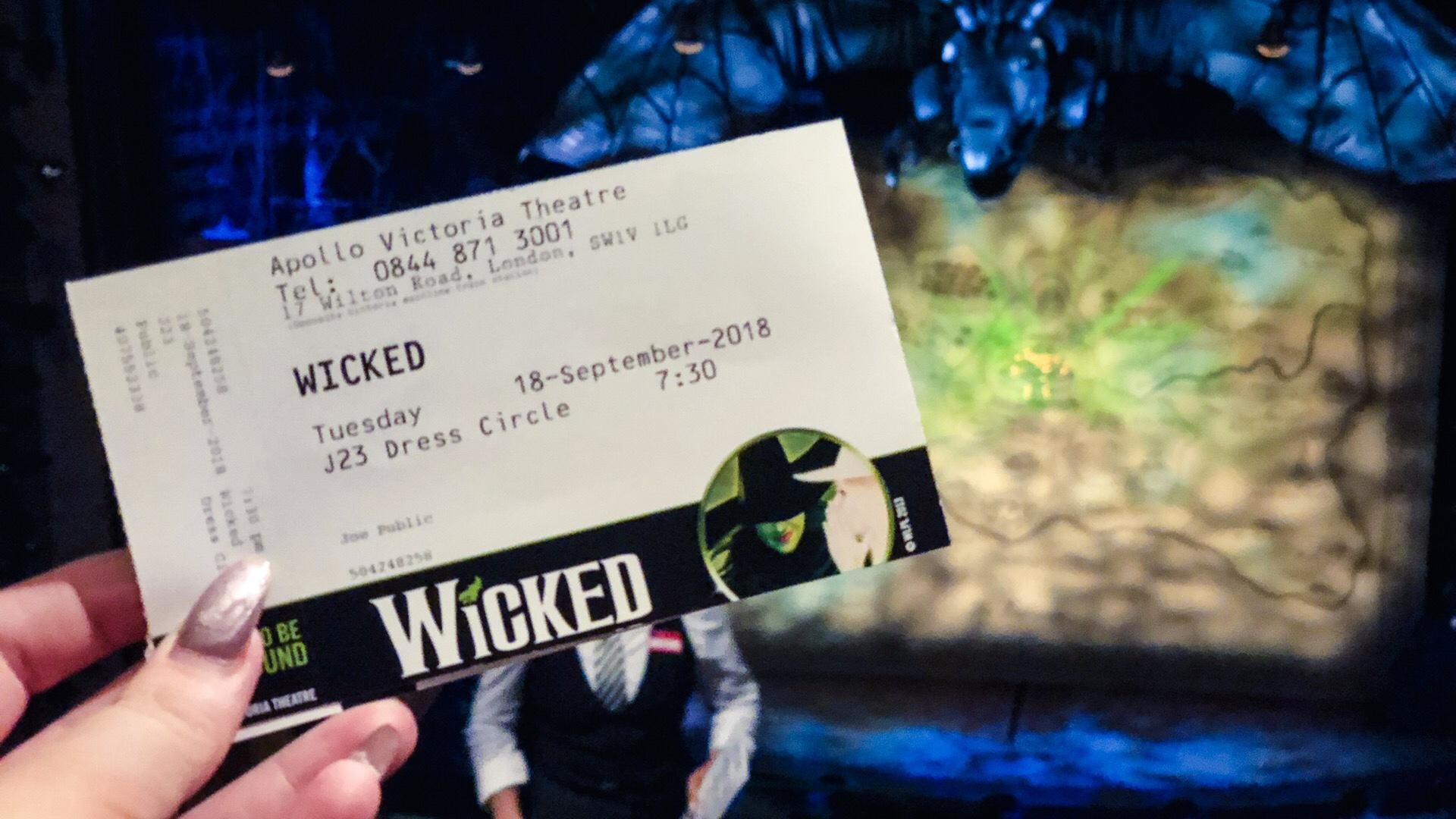 Wicked at the Apollo Victoria Theatre, Review
Before I get into my review, I'll give you a little background about the plot. (Don't worry, no spoilers over here!). As the tagline says, Wicked is "The Untold Story Of The Witches of Oz". Yes, the very same ones from the Wizard of Oz and that well-known movie about Dorothy's trip down the yellow brick road in her ruby slippers. However, Wicked starts many years before Dorothy went in search of a way back to Kansas. Instead, you see how Glinda the Good and Elphaba, the Wicked Witch of the West met. And, to avoid those spoilers I was mentioning, let's just say you get to see the story and the characters in a completely different light…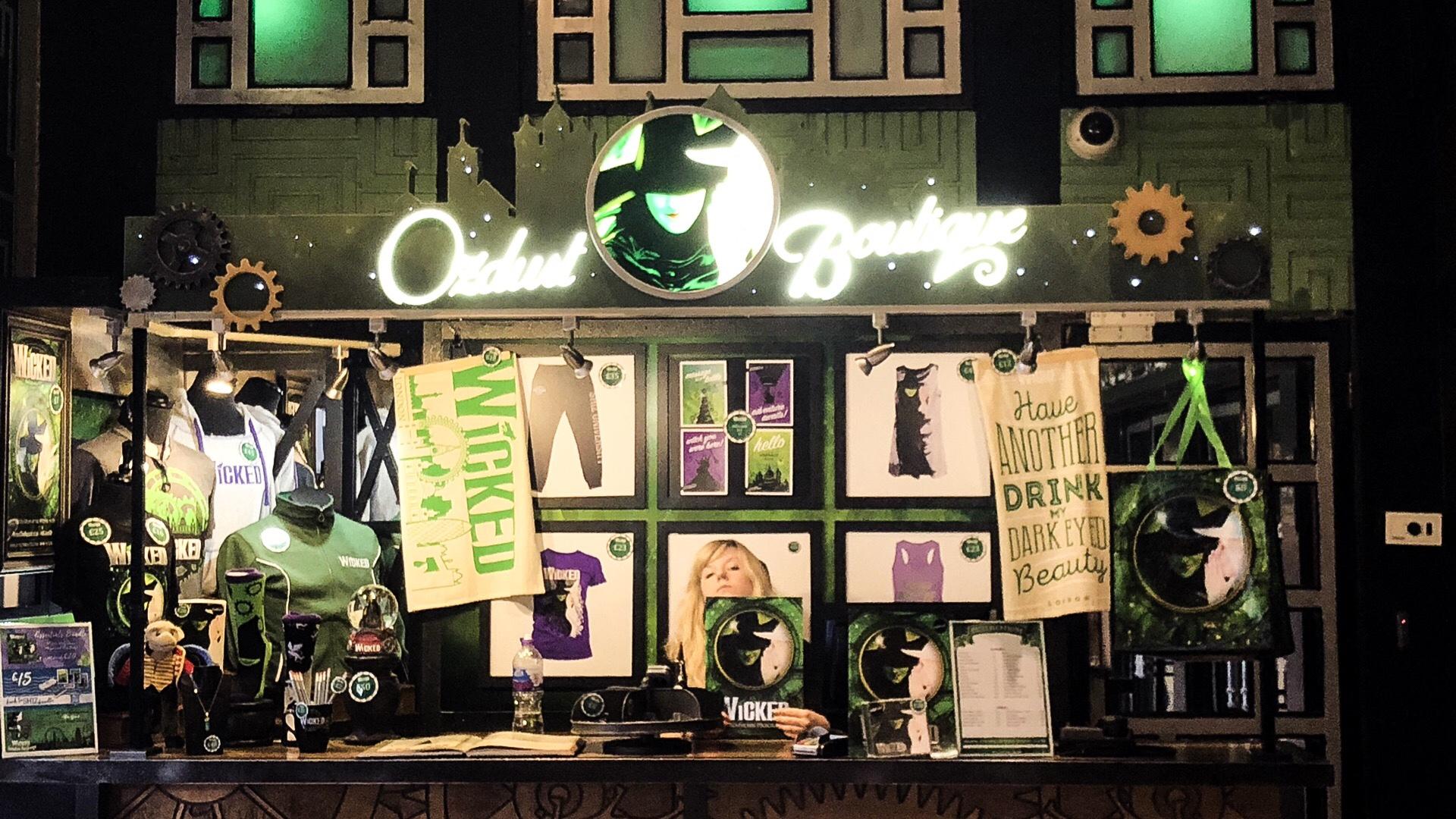 "Have Another Drink You Dark-Eyed Beauty"
The curtains rise and after a throwback to the original ending of the Wizard of Oz ("No-one Mourns The Wicked"). Here you see Glinda the Good tell the people of Oz how she, in fact, went to school with the Wicked Witch of The West. This serves to introduce the audience to some things they may not have known about Elphaba. For example, her dad is the Governor of Munchkinland and well, why she's green being down to her mother's affair.
Along with this, we find out some of her home life including her dynamic with her disabled sister Nessarose, who she ended up heading off to Shiz University with as a chaperone. Here, unsurprisingly, Elphaba is hardly the most popular student. But, she does end up sharing with the one and only Glinda (or Garlinda as she's known at this point!). And, to say their relationship was rocky would be an understatement. Although she may not be popular with her fellow students, Madame Morrible takes a shine to her talent and invites her to her famous sorcery seminars.
As the first act progresses, Elphaba and Glinda become unlikely friends. And, finally, make it over to see the "Wonderful Wizard Of Oz". But, is he really all that wonderful? Well, I'll leave that decision up to you…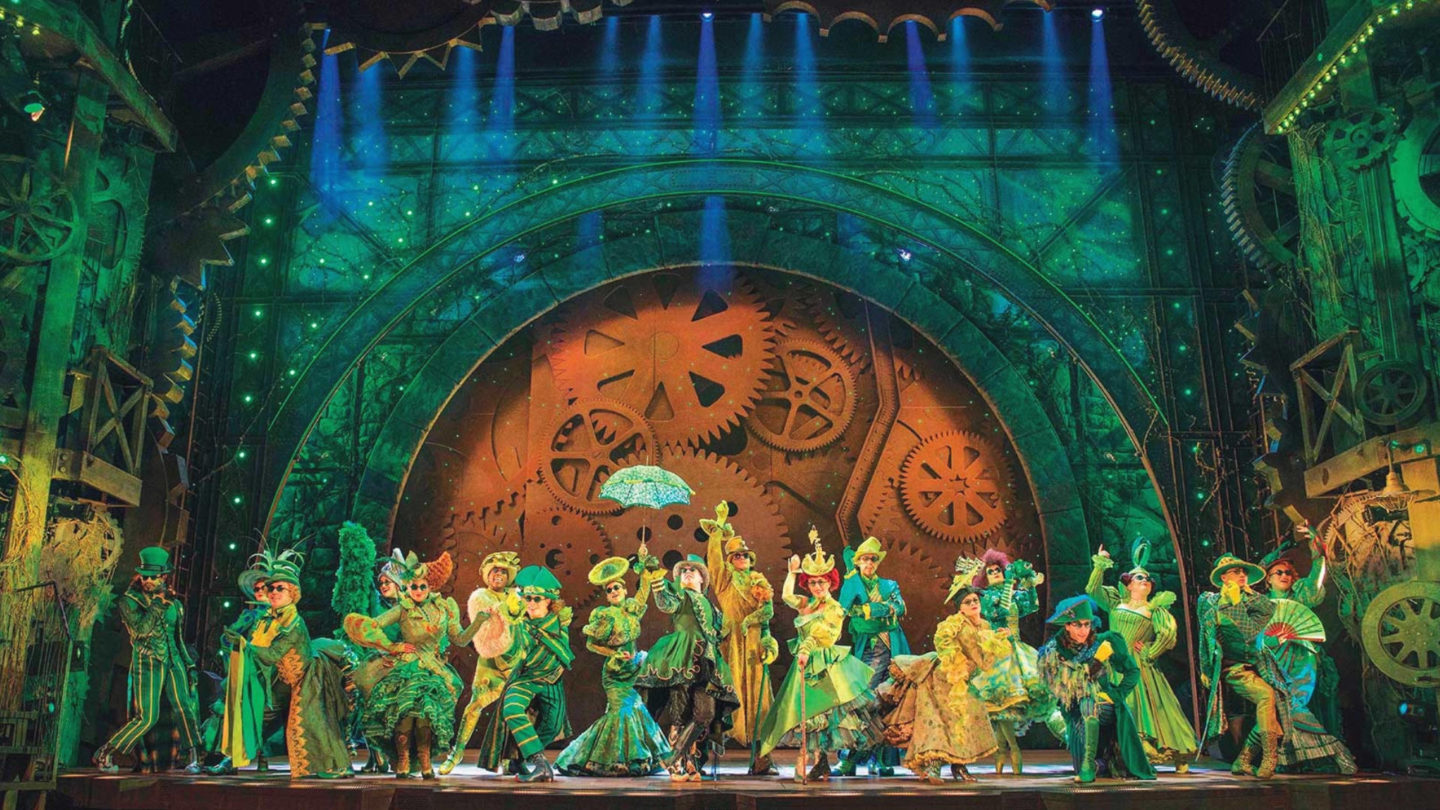 The performance was just, if not more magical than the first time I saw it. The music was truly immersive, the staging was fantastic and the vocals were second to none. It's been on the west end stage for many years now and I can simply say, it has not got old. If you've not already booked your tickets or been to see it, I really encourage you to do so. You won't regret it. Although, you may find yourself humming the tune to "Defying Gravity" for the next few weeks. I know I did!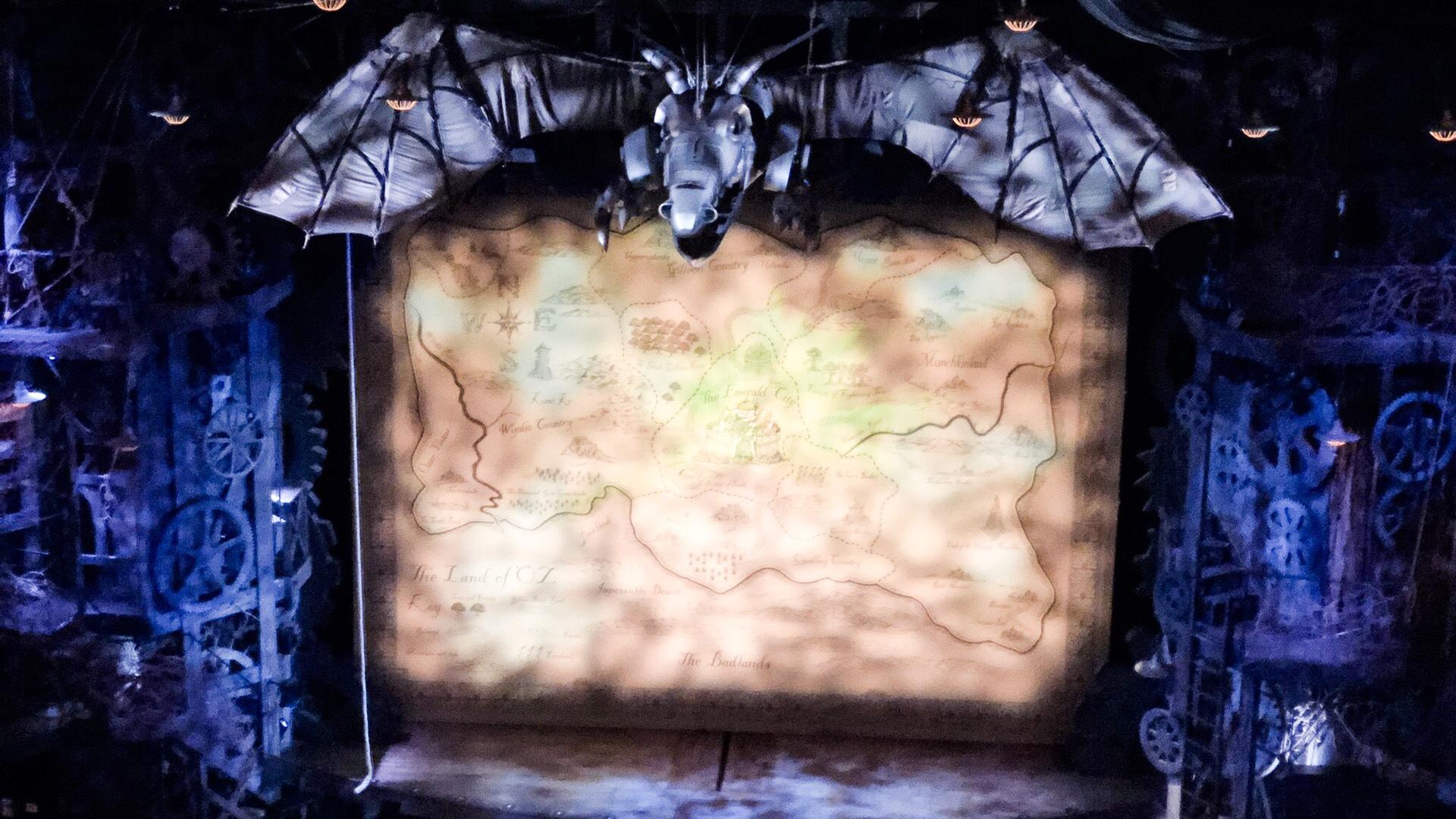 Have you seen Wicked before? What did you think?
Find me on;
Bloglovin' | Twitter | Instagram