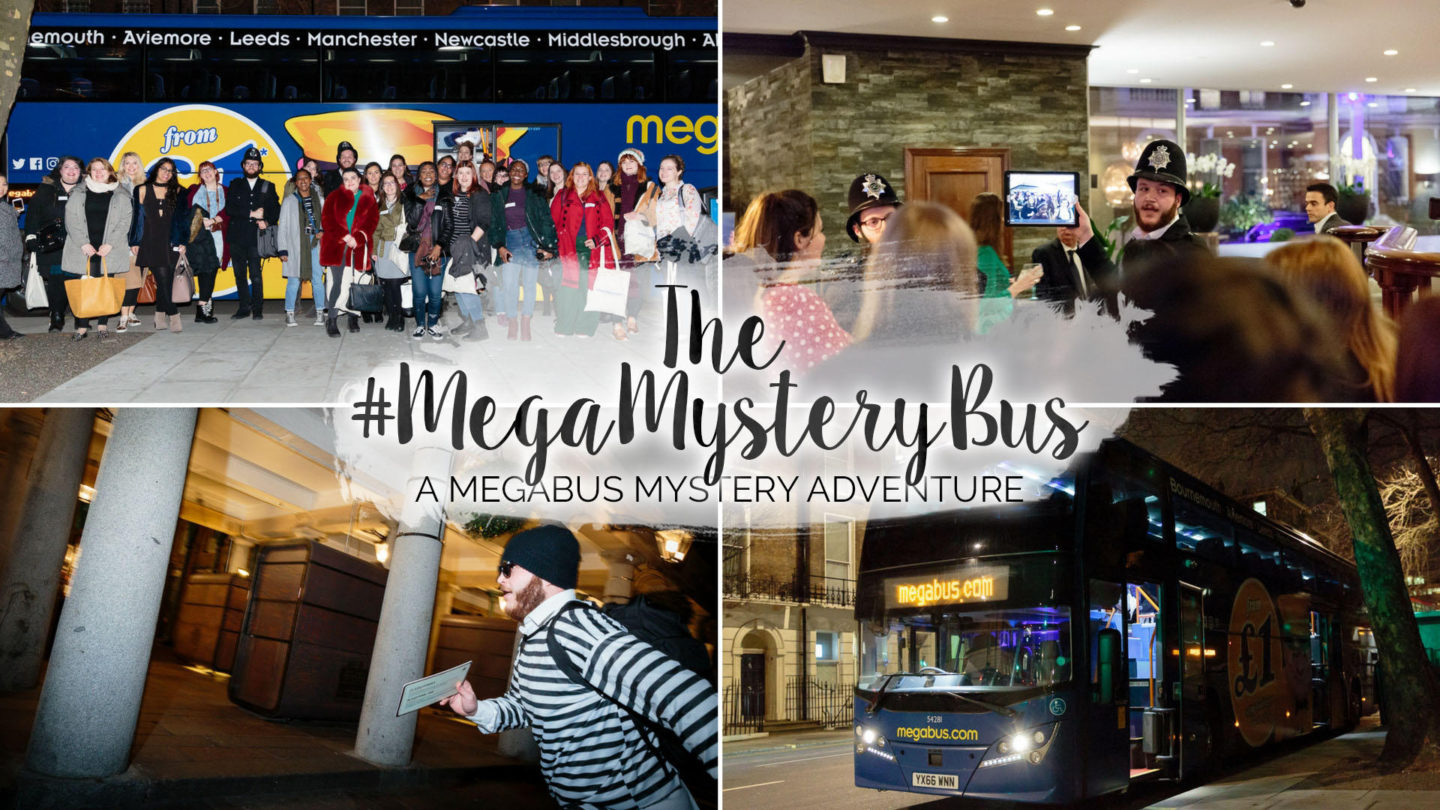 A few weeks ago a very unusual invite landed in my inbox. "Unusual? Why unusual?" You may be asking. Well, because, along with 25 other bloggers, Megabus set us a mission to save London in a puzzle adventure. Not the usual way I'd spend a Thursday evening but one I was very much looking forward to. The Megabus team had kept details on the evening to a minimum, (after all, they did call it a "mystery adventure"). So, we turned up at the gorgeous Radisson Blu Hotel in Marylebone ready to find out what was in store for us on the #MegaMysteryBus…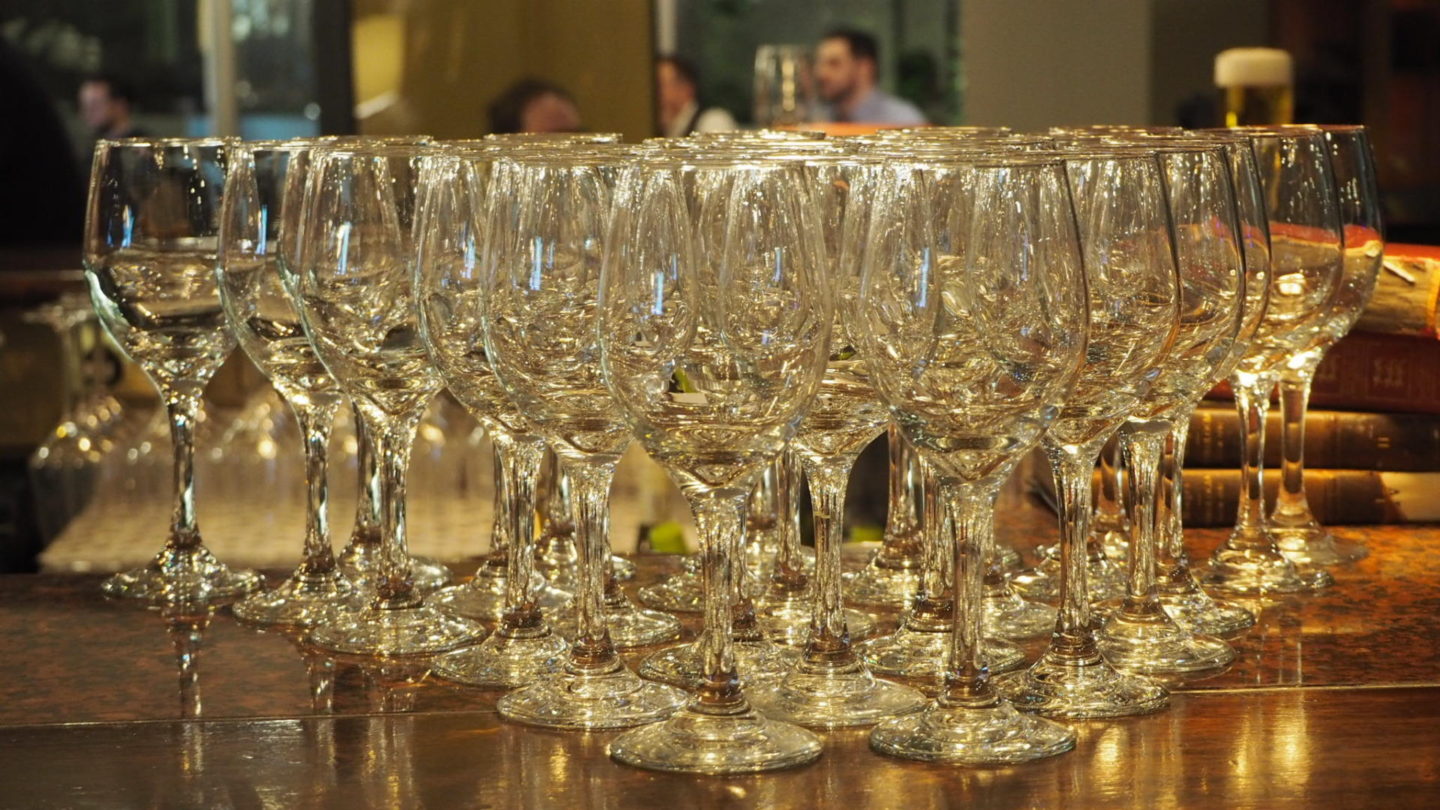 #MegaMysteryBus – A Megabus Mystery Adventure
While we waited for everyone to arrive we were treated to a glass of wine and some yummy nibbles. It was great to see some blogging friends and meet some new ones. After all, we found out we'd be competing in teams. With everyone finally there and us all feeling excited about the evening ahead, Jennie from Search Laboratory told us a few more details about the Sherlock Holmes-inspired mystery we'd be solving that evening. Split into four teams, we'd be exploring near some of Londons most famous landmarks from the comfort of our own Megabus coach. The winning team would be the one who not only cracked the code but also who managed to collect the most points from tasks along the way.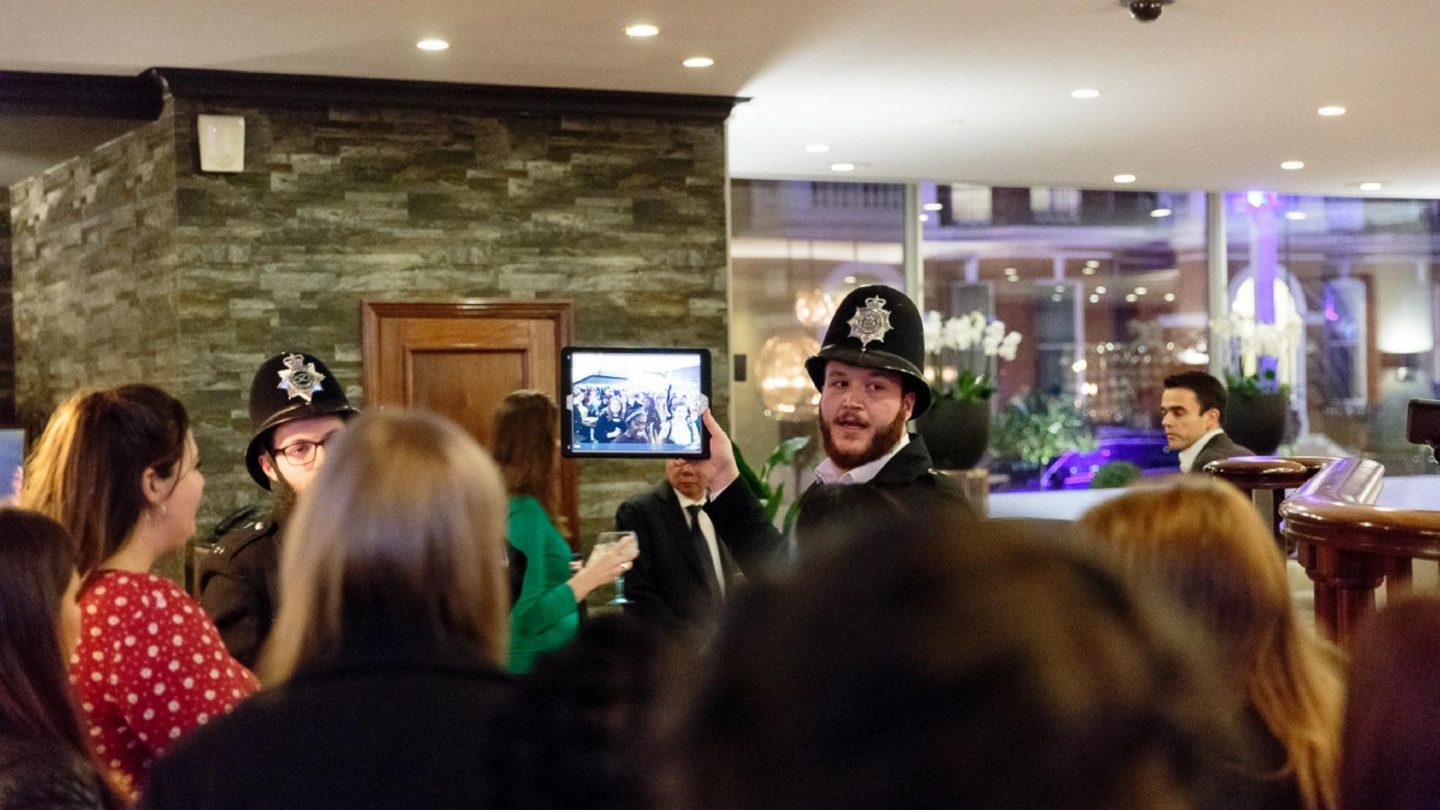 To set the scene, two police officers arrived and let us know more about the crime we'd be investigating. Turns out, an evil villain had set a bomb that could destroy London. It was up to use to solve the clues and crack the code.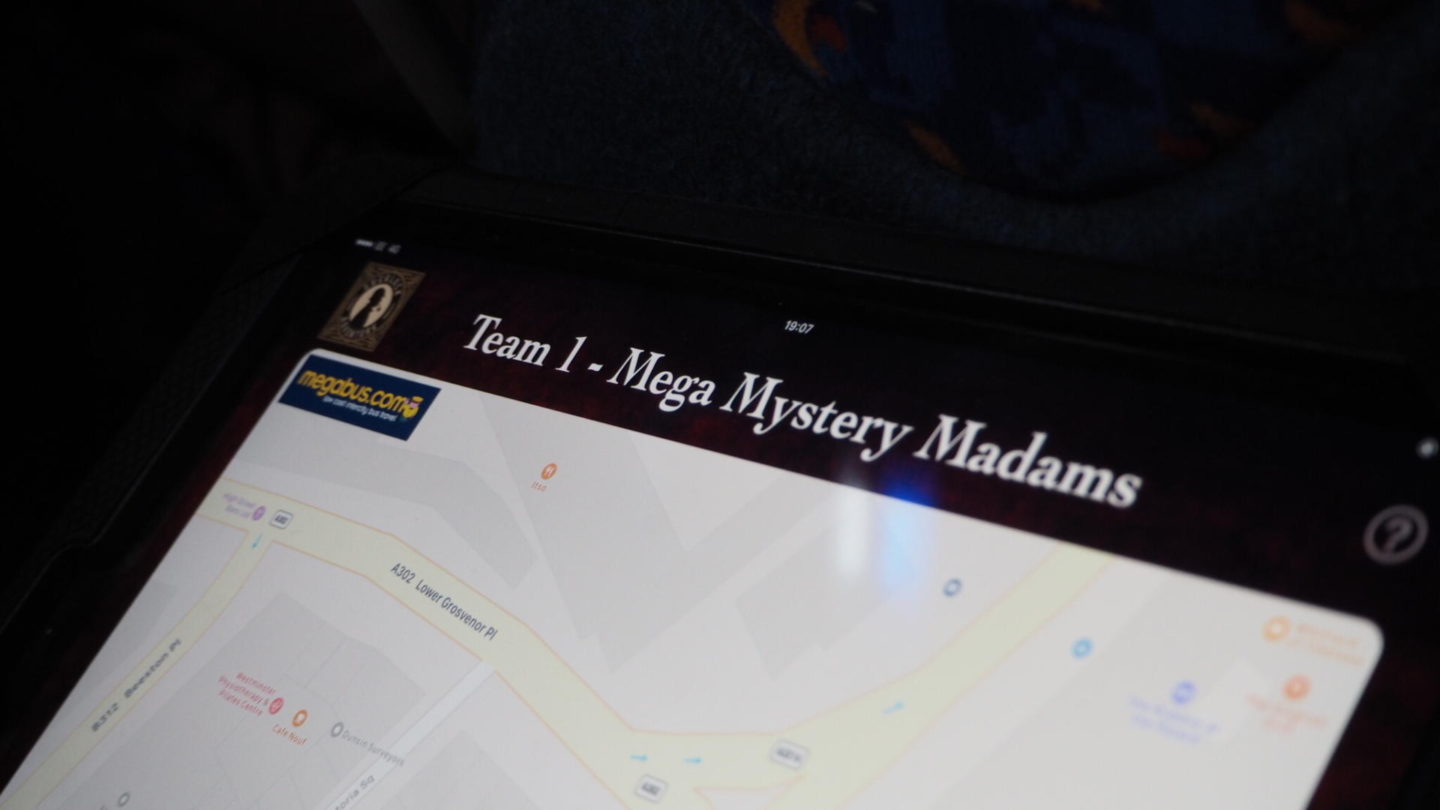 To help us, each team was provided with a bag containing a tablet, evidence bags and clue cards. The clue cards would help us answer questions on the tablet once we were at the location specified. We'd also need to complete a series of video and photo evidence and find characters to help us out along the way. Along with filling the evidence bags with the requested clues.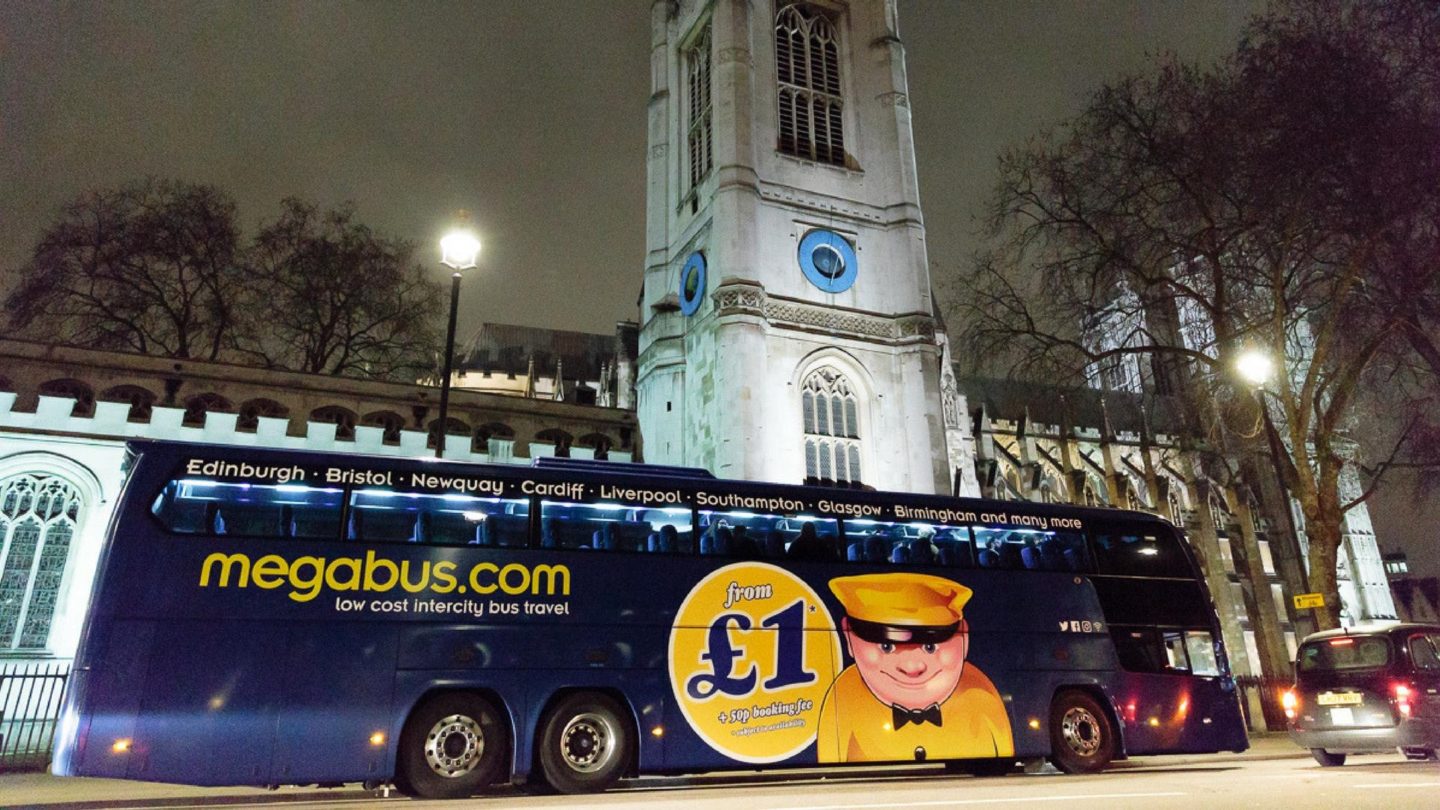 All Aboard The Megabus
We grouped together in our teams and made our way out to the coach, keen to get started on our adventure. First stop being the gorgeous Westminster Abbey where we'd be on the hunt to find and quiz Sherlock. That, and find the answers to some of the clues and questions around the area. As one of the most famous detectives in the world, he wasn't so trusting when it came to sharing his answers. Especially with a group of over-excited bloggers. We'd heard a tip-off he'd be more likely to share what he knew if we hummed his favourite song… I'm not one hundred percent if we got it right and he's a closet Britney Spears fan or he just gave us the answers for comedy value. Either way, we were on our way back to the bus with the clue in hand.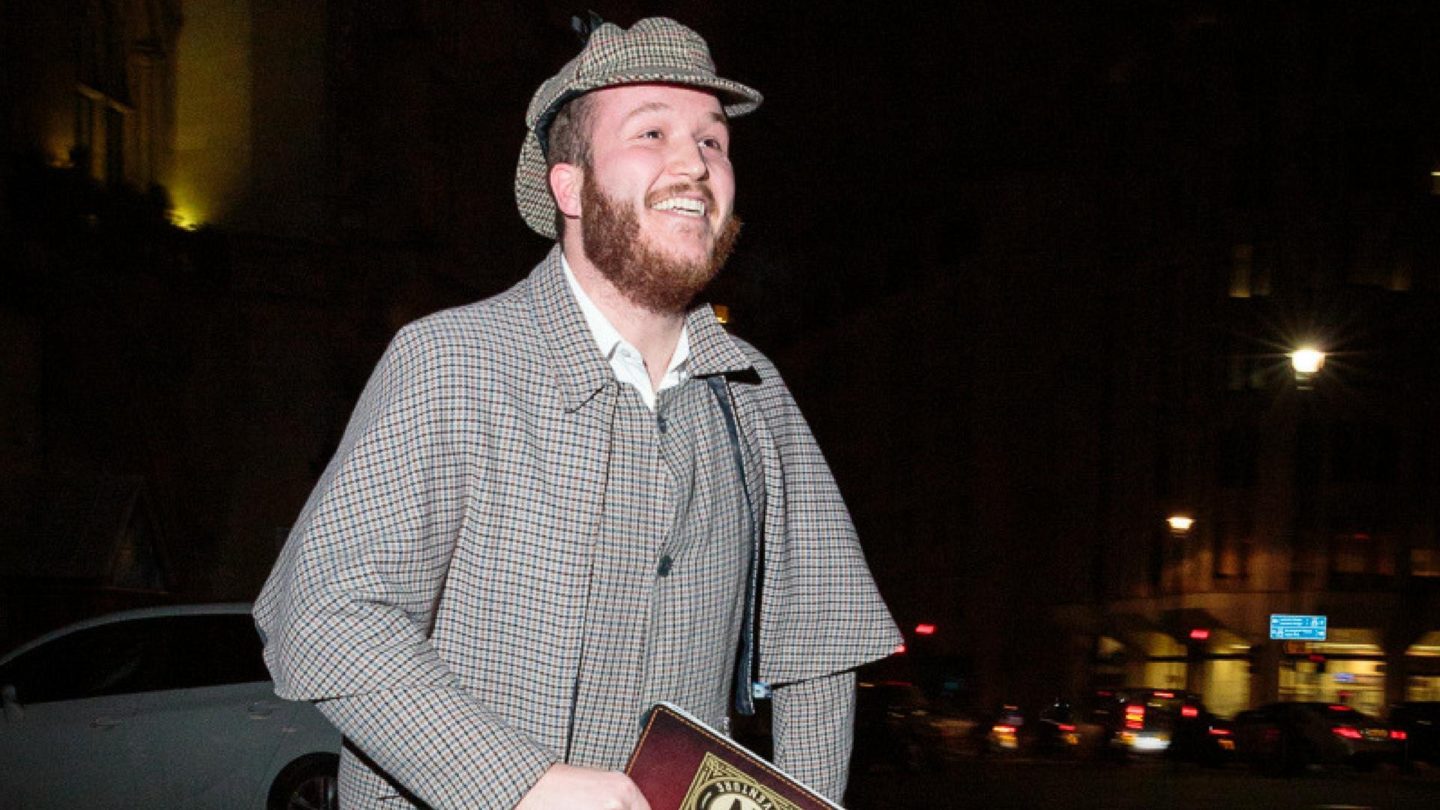 Next up, the Megabus took us to Trafalgar Square to find our next clue from Inspector Lestrade. Another famous detective and yet another unexpected way to gain his trust. This time, we needed to make him laugh with our best joke.
Why does Snoop Dogg Carry an Umbrella? Fo' Drizzle.
Surprisingly, it worked and we left the bronze lions at Nelson's Column to run over to Covent Garden. (While keeping an eye out for any of the all-important clues or evidence of course!).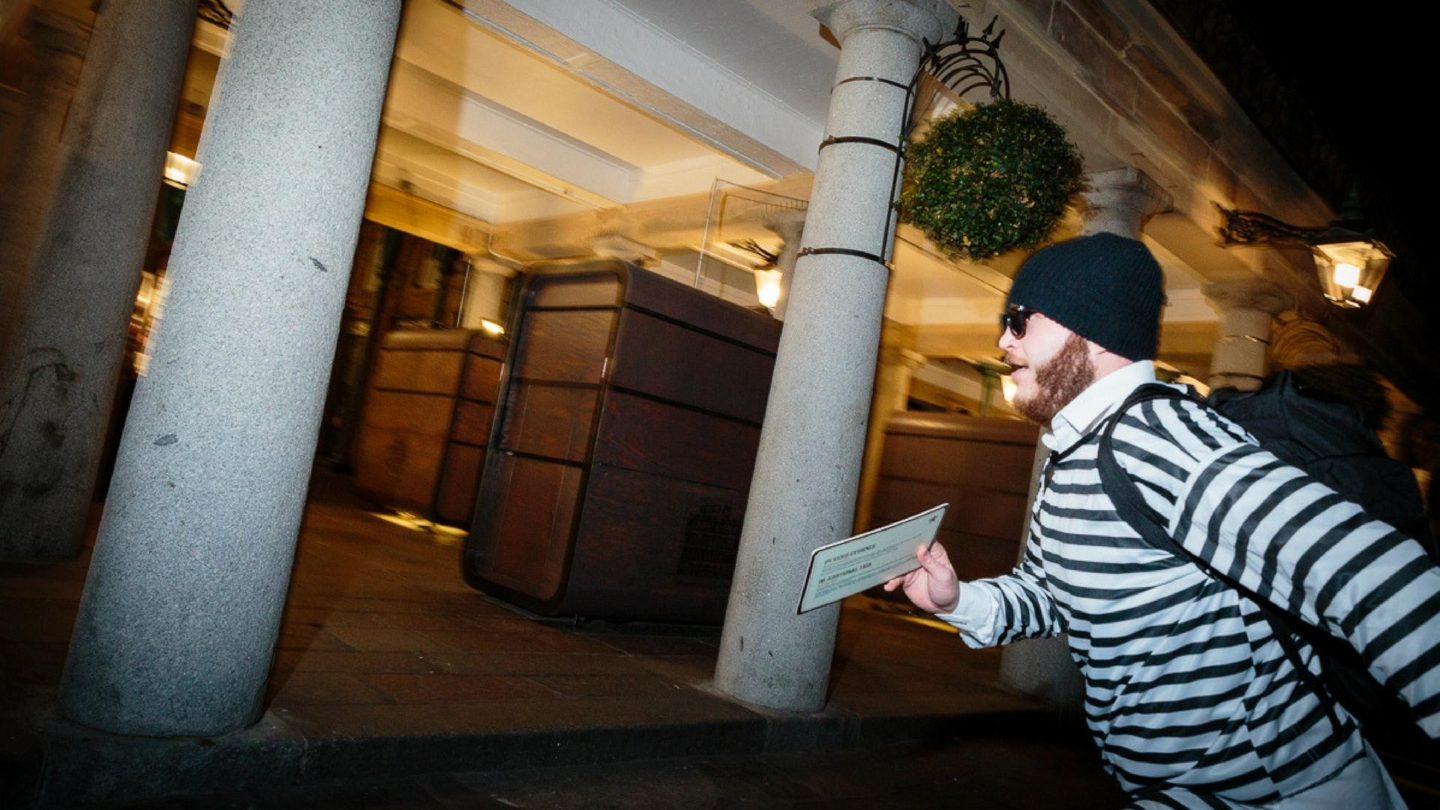 Here we had to find a mystery "shady" character. Who, well, didn't quite want to be caught. Never mind by a group of bloggers armed with cameras. Luckily though, we managed to flag him down with a little bribery and he gave us our final clue. Entering the final codes into the system – result! We'd cracked the code!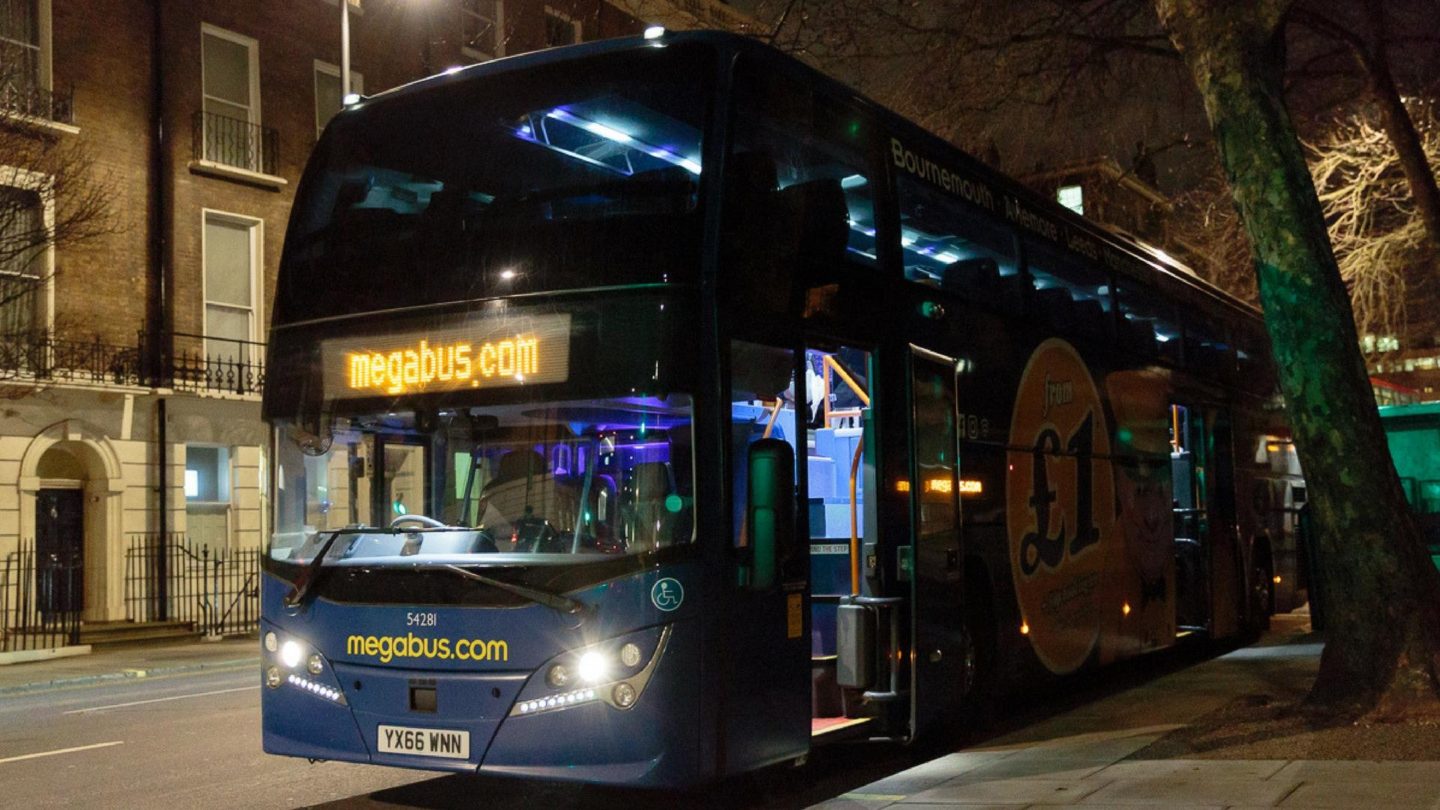 After cracking the code and saving the city with not much time to spare, we headed back to the coach and to the Radisson Blu Hotel to find out if we'd all succeeded and how we'd scored. Here we were greeted with our final surprise of the evening. Sid, the Megabus mascot came to say hello and congratulate us!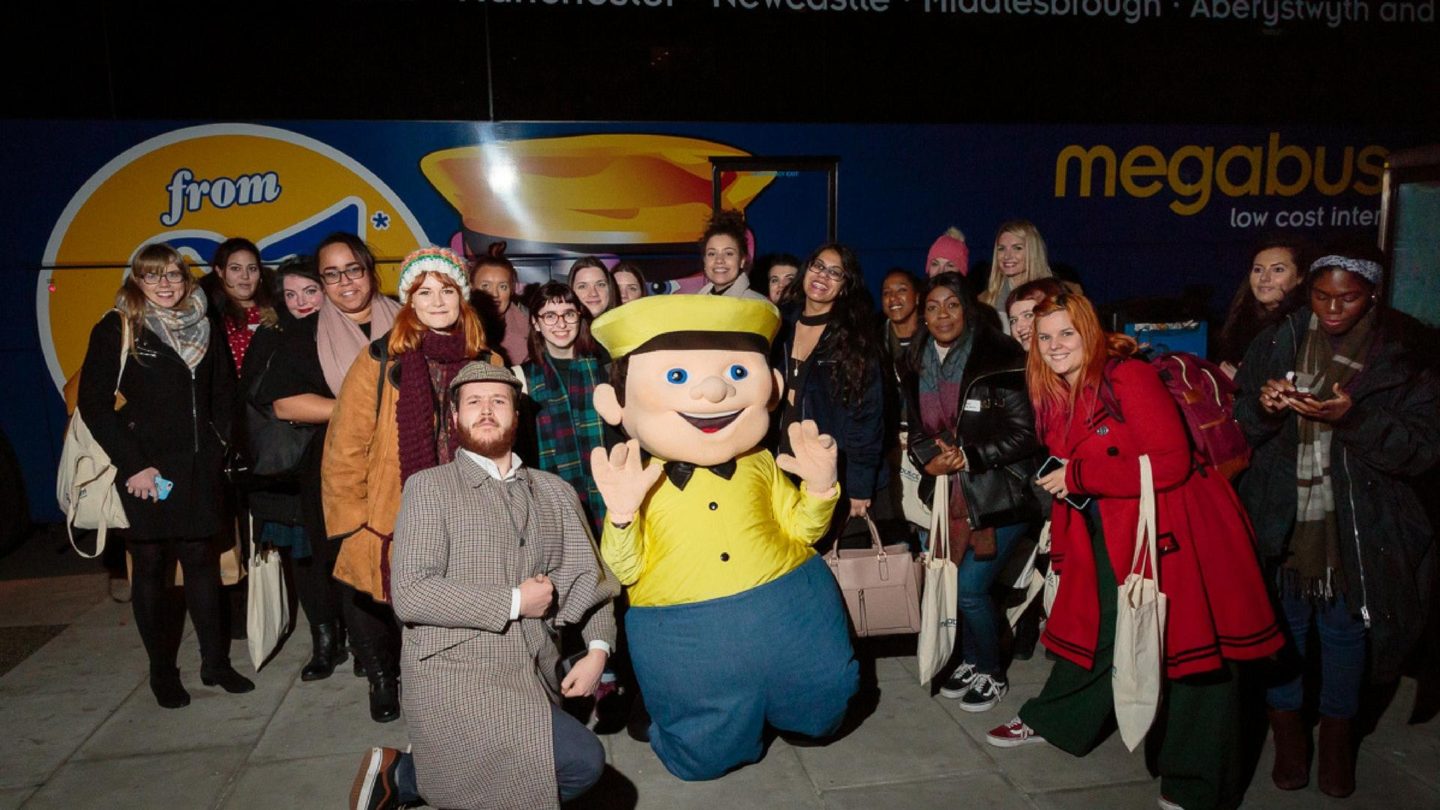 Thank you to Megabus and Search Laboratory for a wonderful evening. If you're looking for reliable, comfortable and low-cost travel across the UK and beyond – check out Megabus.
Find me on;
Bloglovin' | Twitter | Instagram