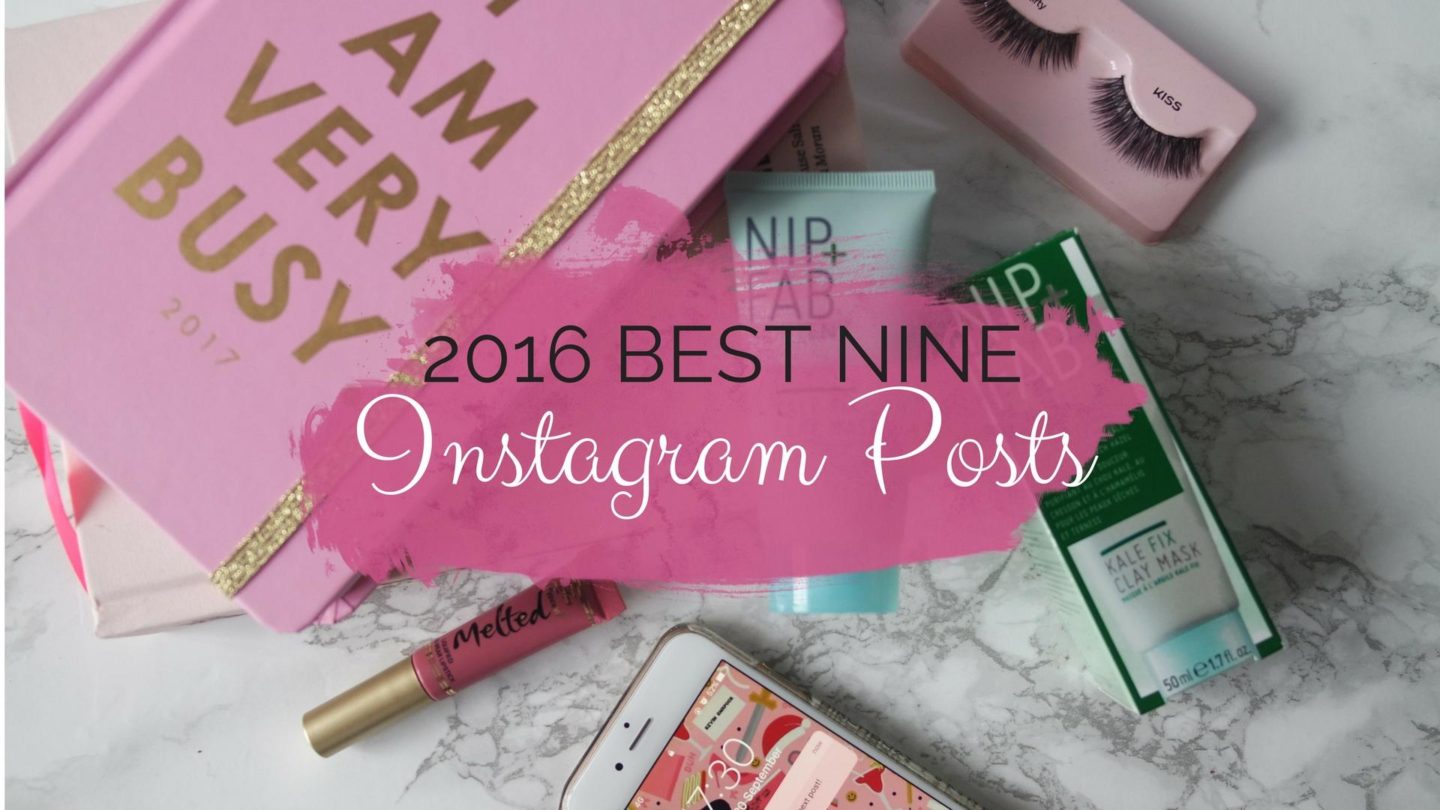 Instagram is, admittedly, a platform I wish I was better at. In fact, improving the amount I use and interact on the platform is one of my goals for 2017. (You know, along with not spending so much money on makeup & wine..). At the moment, a big trend seems to be sharing your "top 9" from the year. So on that note, when I saw the likes of Kim Kardasian sharing their top snaps I knew I'd have to join in..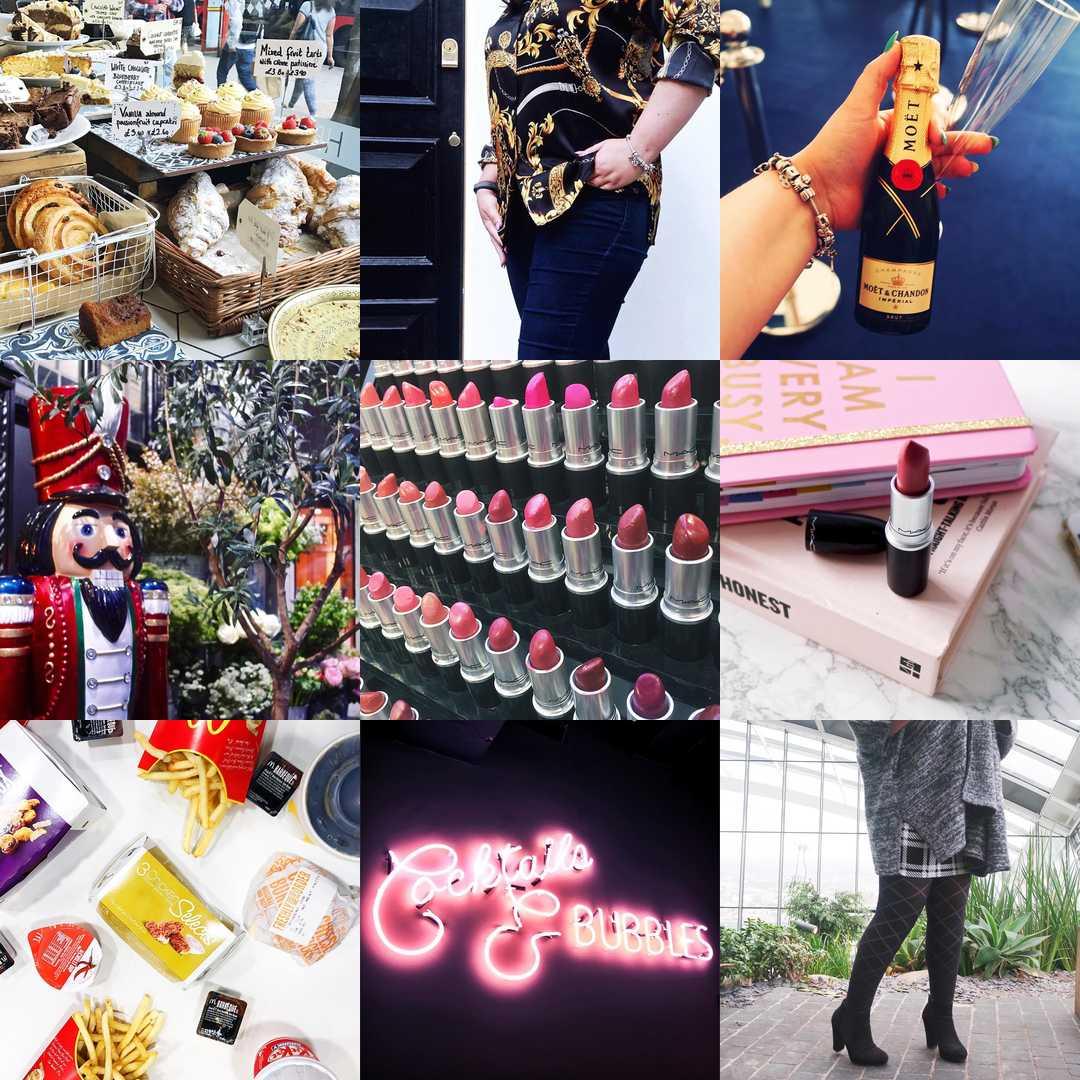 Breakfast is the most important meal of the day.. ?☕️ – I discovered a local, independent coffee shop that stocks the best cakes. Seriously. They do an insane beetroot and passion fruit cake which is possibly the best thing I've ever tasted. Anyway, I snapped this pic when I was treating myself to coffee and croissant before work. (Not pictured, me going back at lunch for cake..)
Being an outfit repeater right now. ?? – What can I say ever since I picked up this vintage shirt, it's become a firm favourite. This picture was taken at the #BloggersFestival but I didn't post it until I was outfit repeating at another event…
Cheers to the freakin' weekend ? – Another case of posting a picture from another day. I was out having a glass of prosecco with a friend. But, well, this picture from the China White enclosure at Henley Regatta was better lit than any I managed to get at the time.
I think I may have gone crazy, but I'm attempting blogmas this year.. – I thought I'd get in on the Blogmas thing, and while I've not managed to post daily. I have posted more which is an achievement! Anyway, I thought this picture taken outside Liberty earlier in the day was a good way to illustrate it.
Decisions decisions… ?? – I did that thing where I accidentally ended up in the MAC store. This time, while I was waiting for a train in St Pancras. Which, let's be honest happens almost every time I end up at the station..
When you're feeling a little bit pants, it's amazing what difference putting on a cute lipstick can make! ?? – A manta I still live by. This picture was of MAC's Mehr which I reviewed a few weeks back.
"Can I have £20 of food.. & a Diet Coke"?? – I managed to flat lay a MacDonalds. After a few too many proseccos. Still one of my prouder moments.
There are worst ways to spend a Thursday.. ?? – I went to the opening of All Bar One's gorgeous Leicester Square branch. (& I have a post on that coming up in the next week – if you fancy reading..)
A fashion blogger I am not, but tonight I'm busy editing shots Pippa took of me at the Sky Garden in my fluffy Primark cape ?? – Pippa is one of my favourite blogging buddies. Not only that, she's really helped me with my confidence when it comes to photos of myself. I'm not comfortable with it by any means, but I've come on leaps and bounds. Which reminds me, I should really finish writing about my trip..
12,445 Likes to 129 posts in 2016. Pretty impressive, and something I'd like to build on next year. I'm trying to make sure I use the photo sharing app more, so lets hope it's more like 250 posts next year!
If you fancy finding your top photos from the year, simply enter your username on "2016 Best Nine". I think these summed me up pretty well. Bu let me know in the comments if you think the site chose right..
What kind of photos made your "2016 Best Nine"?
Find me on;
Bloglovin' | Twitter | Instagram