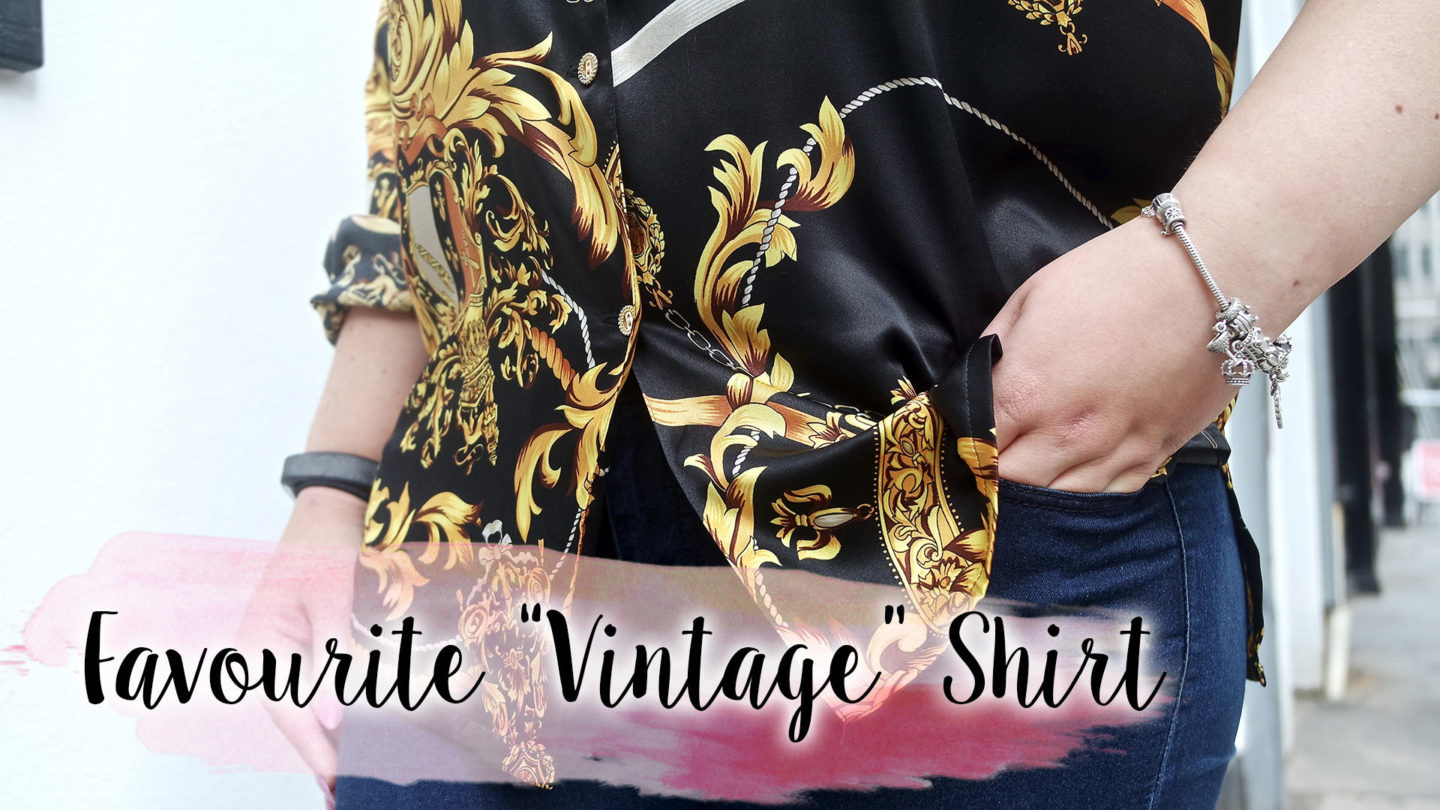 Last weekend, before Scarlett's #BloggersFestival, I met up with the lovely Laura and Pippa for a catch up over lunch. Both of them had previously made plans to take outfit photos prior to the event. So, I offered to help out taking photos for the both of them. However they managed to, after much "oh no I'm no good at having my photo taken" from me, convince me to get in front of the camera as well. Admittedly, I always feel a little awkward having my photo taken. & While I didn't exactly feel confident in myself or in front of the camera, Laura and Pippa managed to provide the encouragement I needed.
As I want to feel a little more comfortable adding some more fashion, daily makeup and outfit posts on here. I thought sharing the photos taken could be a great place to start;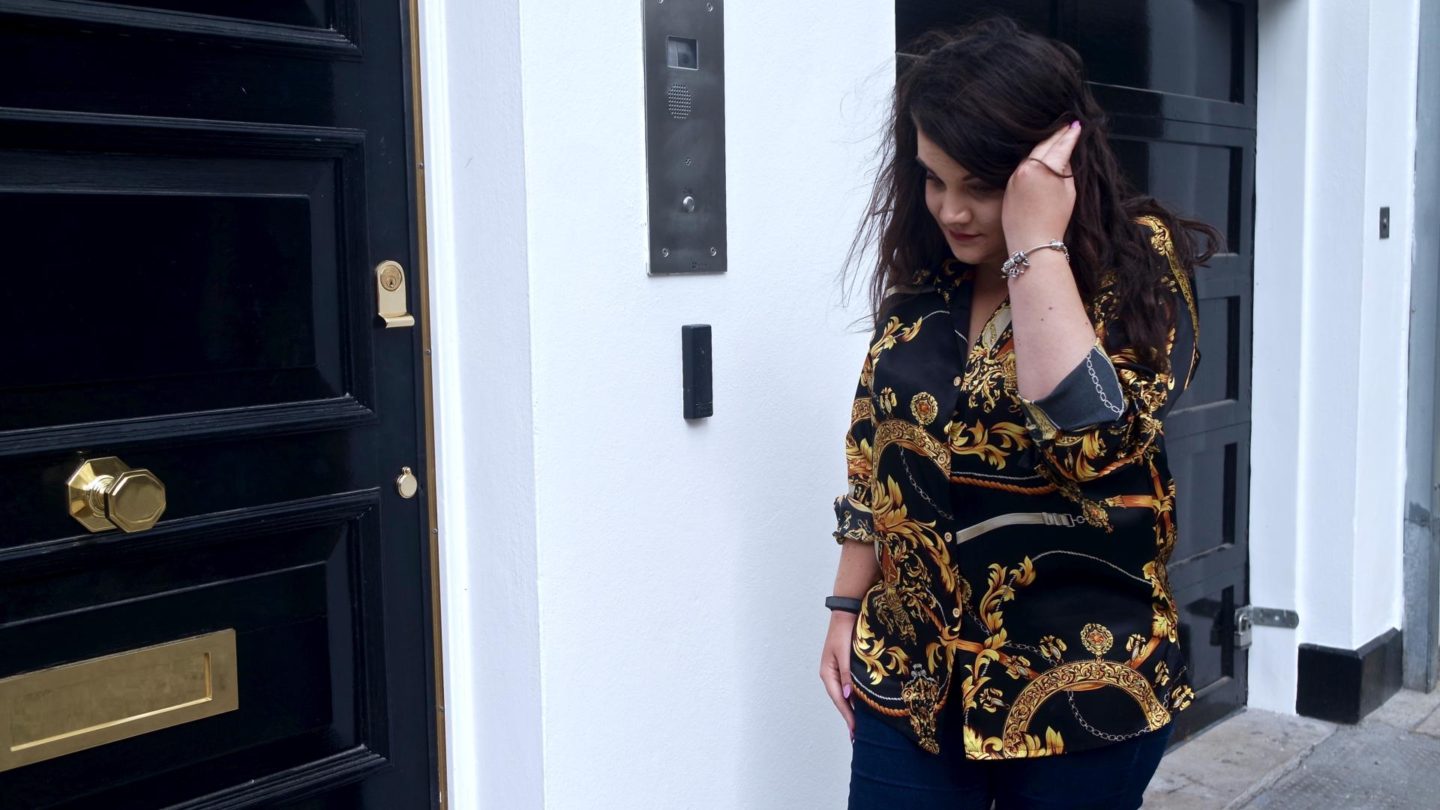 Shirt – vintage (picked up at Camden Market) || Jeans – Primark || Boots – New Look || Necklace – Jewellery Box || Bracelet – Pandora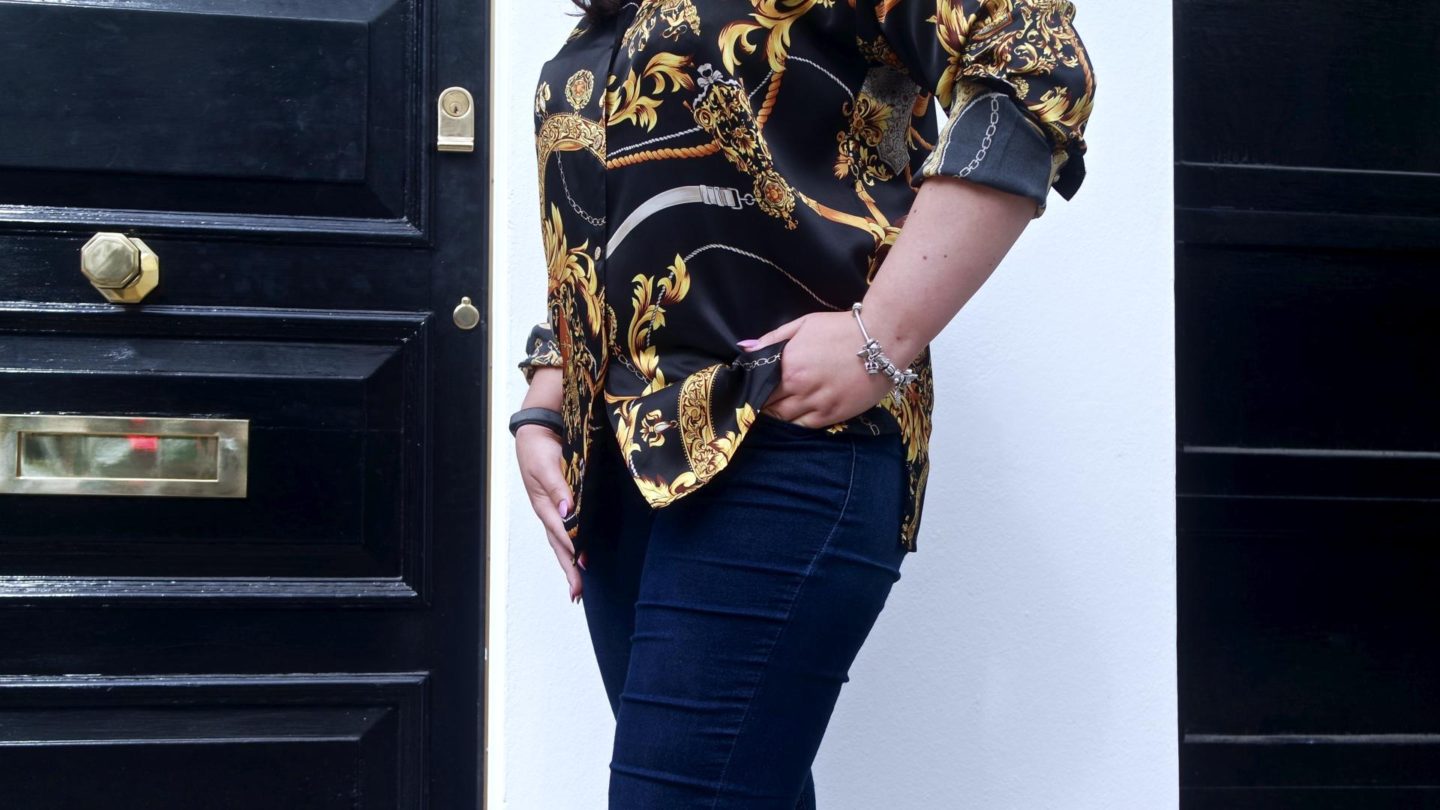 Outfit Of The Day – My Favourite "Vintage" Shirt
As I've probably mentioned before, one of my favourite ways to clear a fuzzy head on a Sunday is taking a walk to Camden from Little Venice and indulging in some street food by the canal. While Camden Market is known for it's more alternative fashion, it's also home to a handful of vintage boutiques. While exploring The Arches area of the Stables Market, this shirt caught my eye. As soon as I saw this Versace inspired pattern I just knew I'd have to take it home with me. The classic black and gold print is so easy to dress up and down.
Although, you might be wondering why I've captioned this with vintage in quotation marks.. Well, quite simply, when I got it home I realised there was absolutely no wear and tear. Aside from this, the original label had been clipped out. So if I am quite honest, I'm not entirely sure how "vintage" this shirt may be. Never the less, I don't feel at all guilty purchasing it at £20. Especially as the designer version would be at least 10 times the price.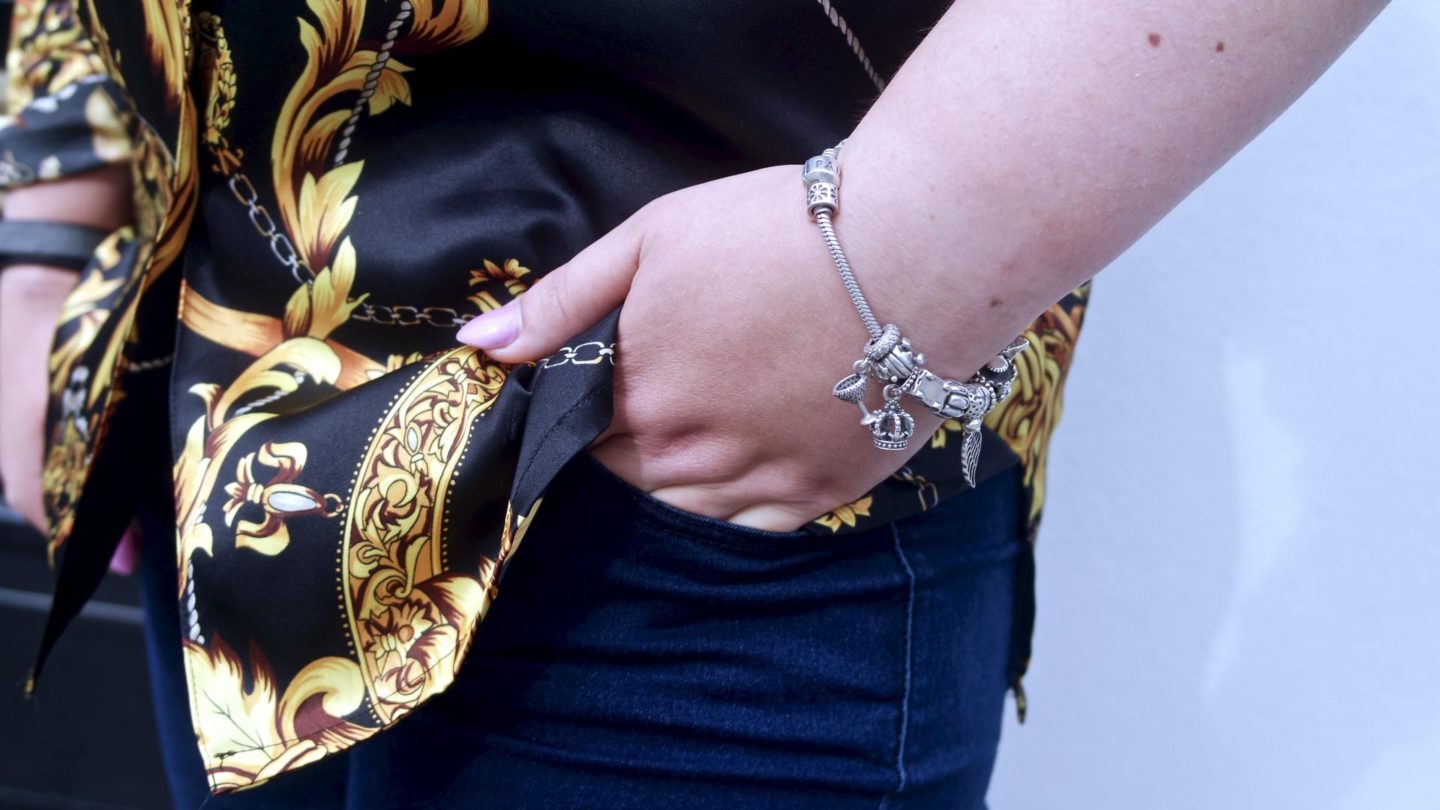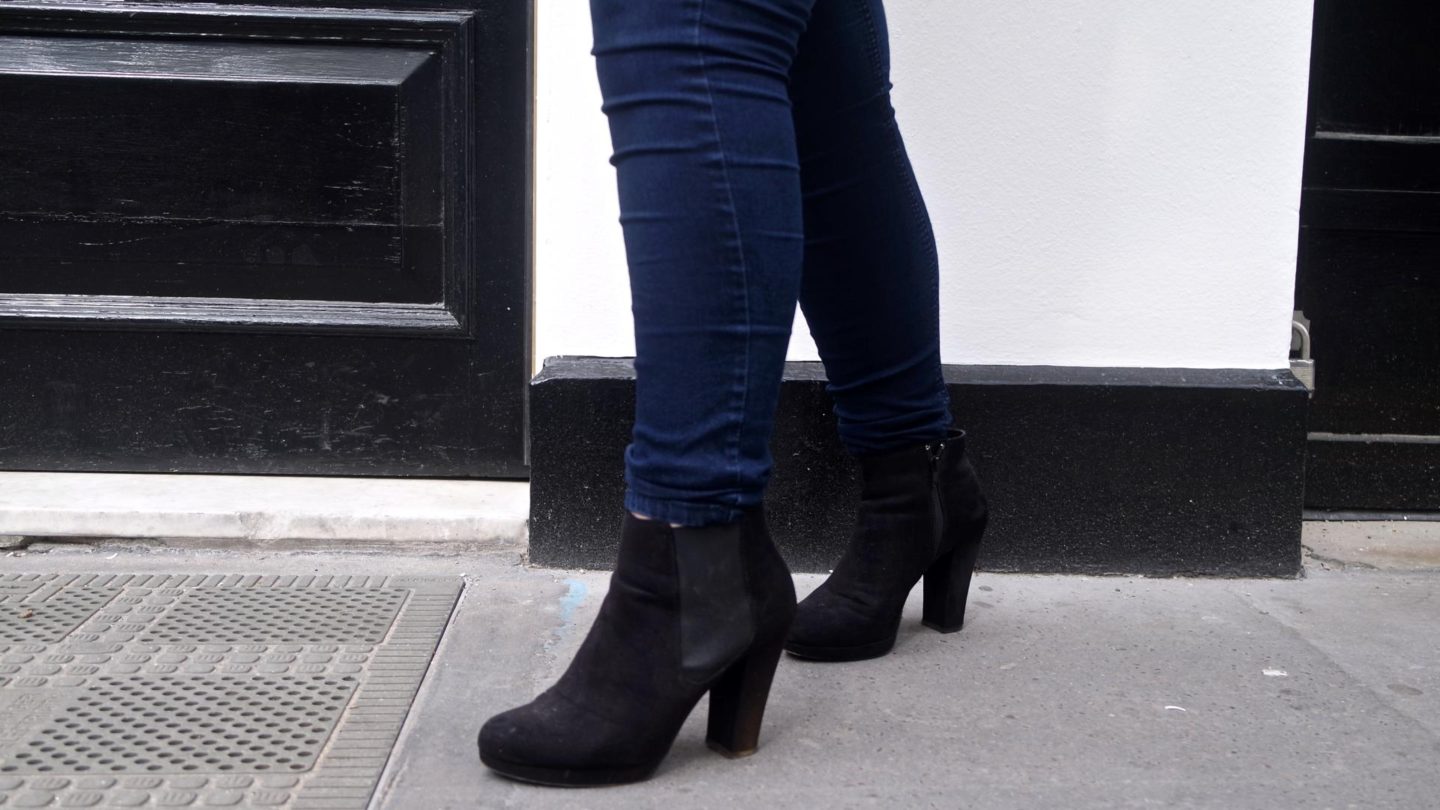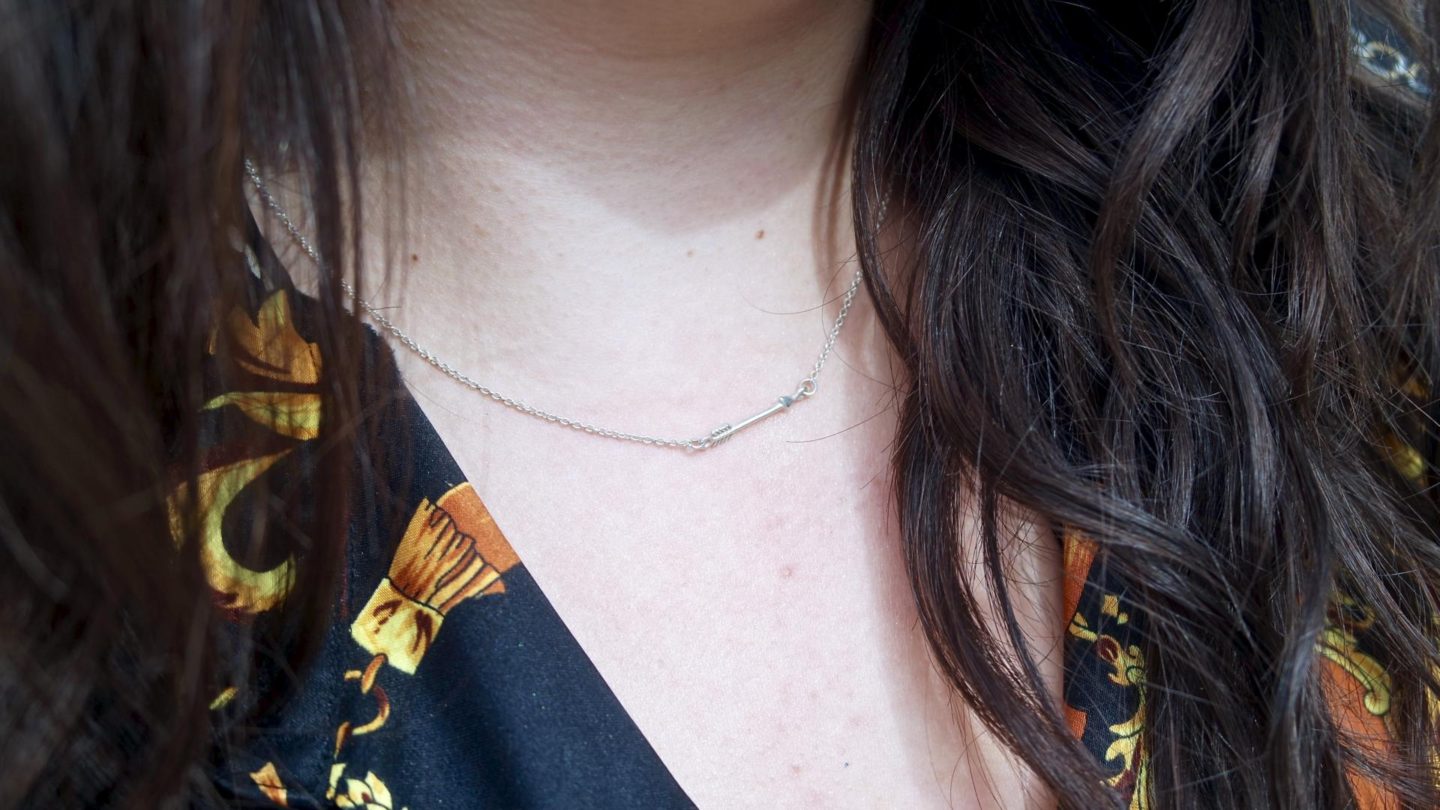 Accessories
With such the shirt having such a bold pattern, I decided to go with a selection of minimalist silver accessories. I am forever wearing my silver Pandora charm bracelet. Mostly as each charm was bought as either a gift or to remind me someone, it's like a reminder to smile on my wrist. Along side this, I picked up a few bits from Jewellery Box at the beginning of the summer and they've become staples ever since. Especially this cute little arrow necklace which I've worn almost daily with no sign of tarnishing yet. For my shoes, I went for classic heeled Chelsea boots from New Look. They're surprisingly comfy to walk in and give me the height boost I so often need.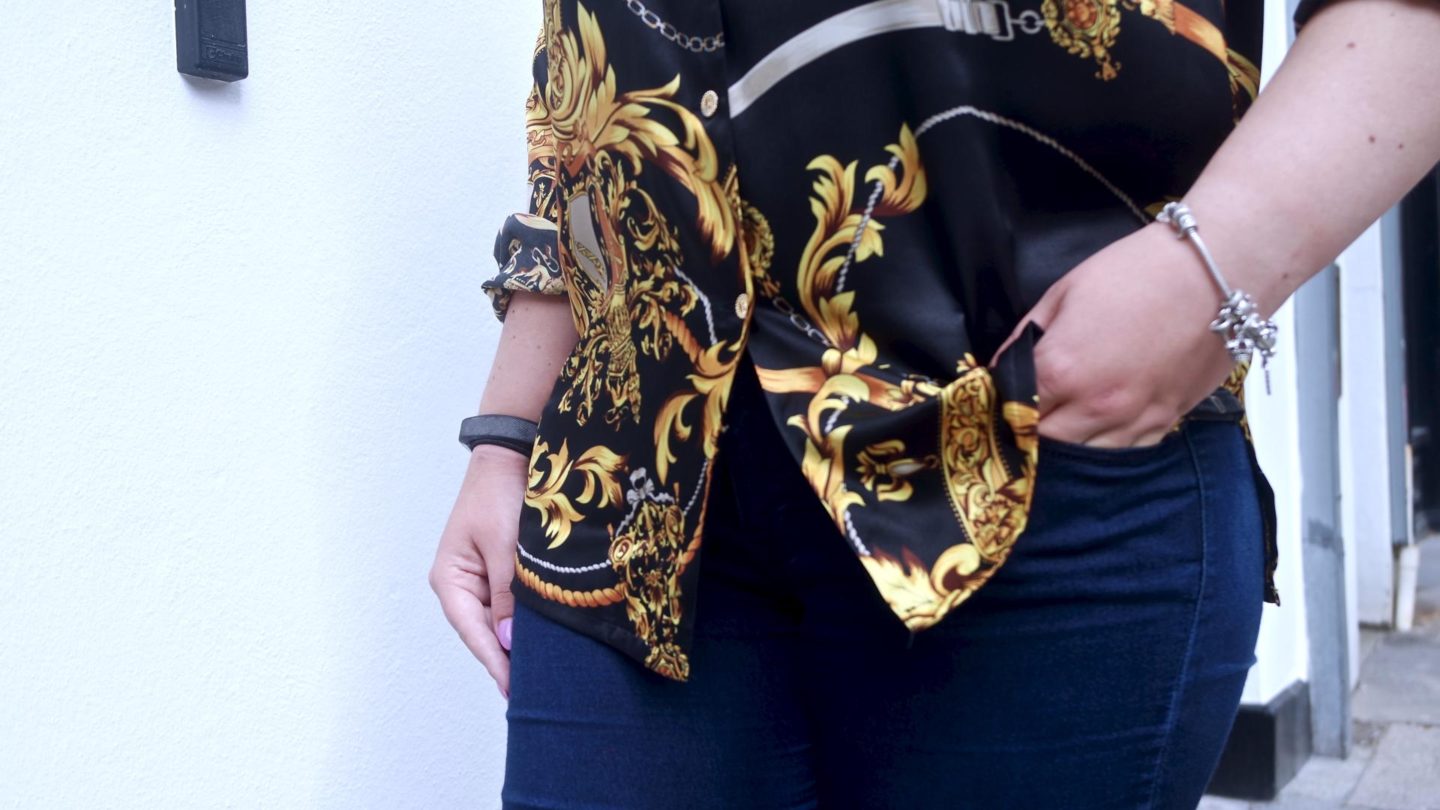 I adore my shirt, faux vintage or not and I'm currently looking to expand on my vintage collection. So if you have any recommendations for places to shop, please let me know!
Where is your favourite place to shop for vintage fashion?
Find me on;
Bloglovin' | Twitter | Instagram