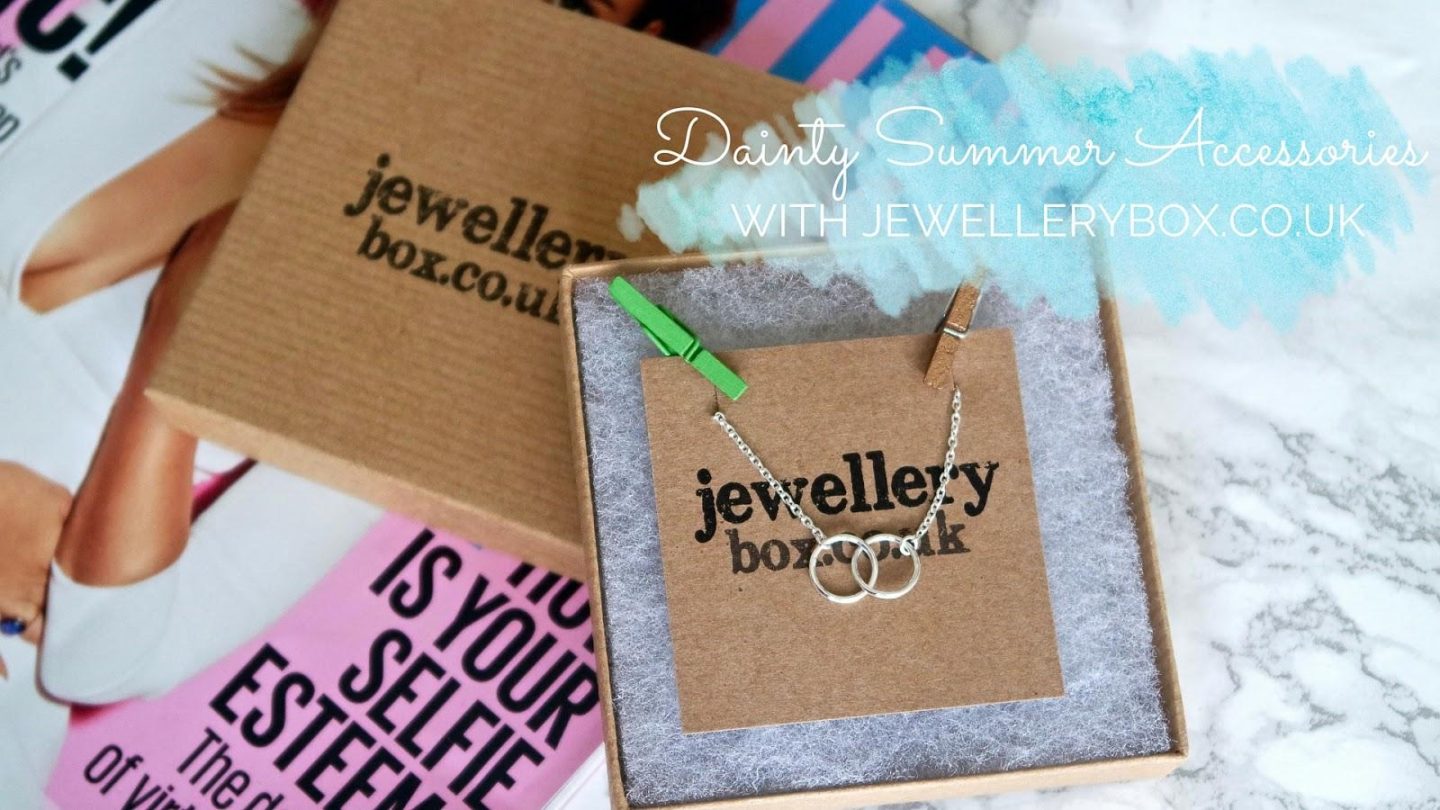 When it comes to jewellery, I have expensive taste. Not just because I like the finer things in life (who doesn't?!) but because I have a metal allergy meaning cheaper costume jewellery often leaves me with rashes which isn't fun in anyones book. For me buying a new necklace or ring had to be more of an investment so something I rarely got to do. So, when I discovered JewelleryBox and their range of affordable sterling silver & 9ct gold jewellery at the Big Blogger Conference last year it was a revelation. I could finally treat myself to all sorts of pretty pieces and switch up my day time accessories without it breaking the bank. I thought I'd share with you the latest bits I've picked up.
I originally bought this silver arrow ring along with one in rose gold at a pop up shop JewelleryBox had last year, however it sadly got lost when I went swimming a little while back so I was glad to have this back in my collection. As I loved the arrow style so much, I picked up the bracelet and necklace to go with it. Such a cute, dainty and most importantly versatile design; perfect for wearing everyday. With festivals coming up over the summer, this has been the ideal way to (along with my much loved flower crown Snapchat filter) bring a little bit of Coachella to my look without going overboard. As per normal with JewelleryBox, the quality is second to none and despite wearing this almost every day for the last two weeks it's not shown any sign of tarnish. The only downside I've found was that for me the bracelet is a little fiddly to open but then again I have acrylic nails so I'm not exactly an expert with lobster clasps, so other people may not have this problem. Along with all of my arrows, I picked up this gorgeous infinity loop bracelet to go with the infinity necklace I was kindly given at the Big Blogger Conference. Such a simple but elegant design.
"Brown paper packages tied up with string…"
As with all of JewelleryBox's items, all these came beautifully packaged. With the brown paper secured with string on the outside to each card having two brightly coloured pegs holding the item in place, it feels like you're opening something that has been packed with love. It really is a joy to open whether you're buying a gift for someone else or just treating yourself. Talking of which, I've found them to be a lifesaver when it comes to friends birthdays, not only do you know that they're going to get a quality piece of jewellery they'll love, it'll look fantastic without you having to grapple with the sellotape.
Find me on;
Bloglovin' | Twitter | Instagram
*Jewellery Box let me choose a selection of items for this post, however as always all opinions are my own.