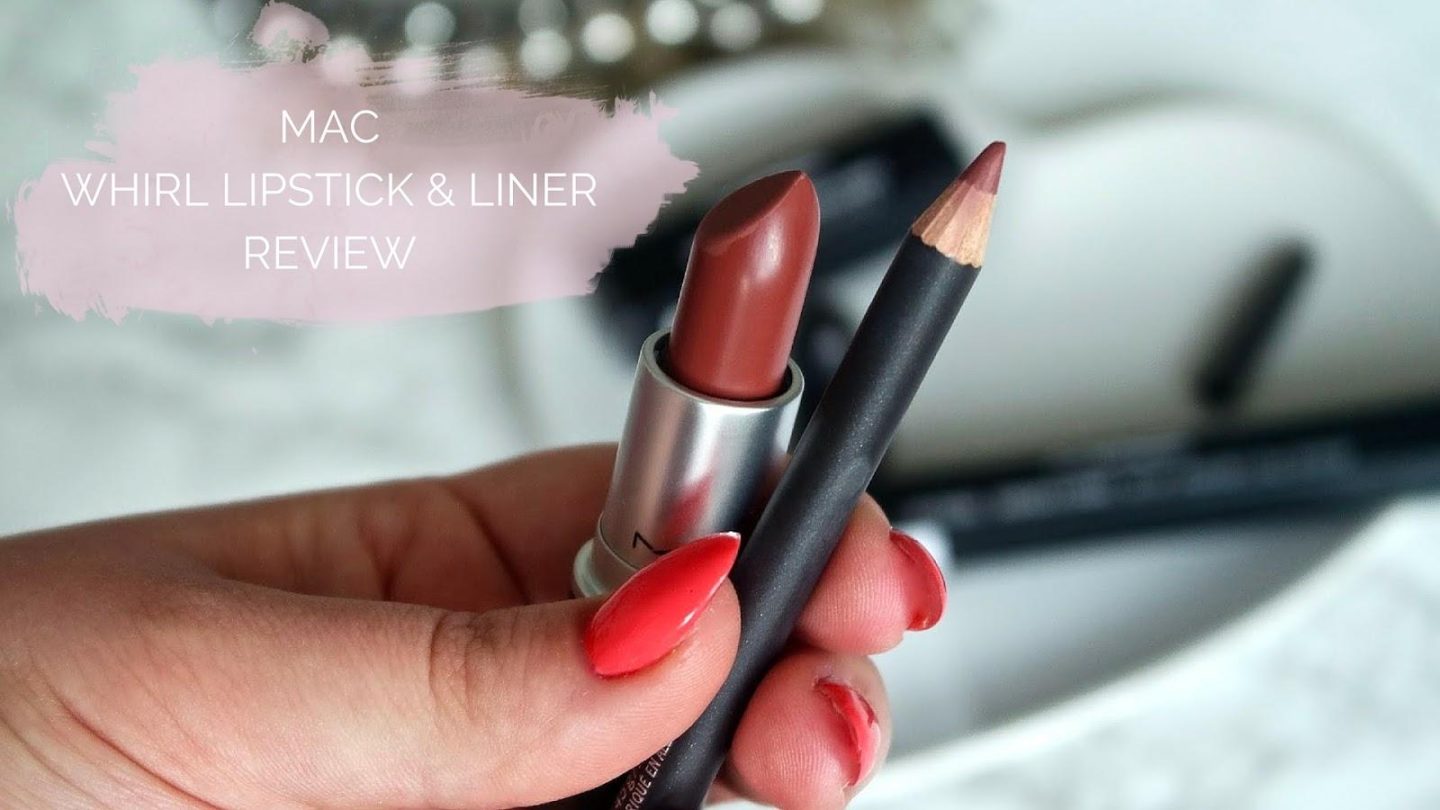 Over the last year, the amount of nude lipsticks in my collection has grown rapidly. I've gone from only owning Velvet Teddy because it was a cult product (anyone else do this?!) and leaving it barely used for a good three months to having a massive collection of nude lipsticks including a massive haul of Kylie Jenner-esque ones from Colour Pop (but more on that in another post..). So, when I won a £25 Debenhams voucher at work I thought I'd treat myself to another of MAC's cult nude lipsticks Whirl and picked up the matching lip liner to team it with.
MAC Whirl Lipstick & Lip Liner
Whirl is a medium to dark rosy brown satin finish and when I first swatched it, I had a moment of panic as it was a lot darker than it looked online. I find some browns can be a little too dark and over powering for my skin tone but thankfully the because of the muted rosy hue and warm undertones it is surprisingly wearable despite me being a little pale, crisis averted. As with most of MAC's satin lipsticks it's a pleasure to wear, none drying and feels silky smooth to apply. However, this also means that compared to the matte and amplified finishes the lasting power isn't as strong so I was reapplying by my second coffee of the day. The liner, as with all of all the other MAC one I've tried, is soft and doesn't drag. It also has some seriously lasting power and I look forward to teaming this dirty rose coloured liner with some lighter nude lipsticks in the summer.

Over all, I think for my skin tone at least, Whirl is one lipstick that I'll be getting more used to as the winter months roll around. Although the rose undertones make for a gorgeous colour, I just prefer to go a little brighter and bolder when the sun is shining. The lip liner however, is quickly joining Soar with one of my favourites for the whole year round. I can certainly see why this pair has such a cult following.
Have you tried Whirl before? If not, what's your favourite MAC lipstick?