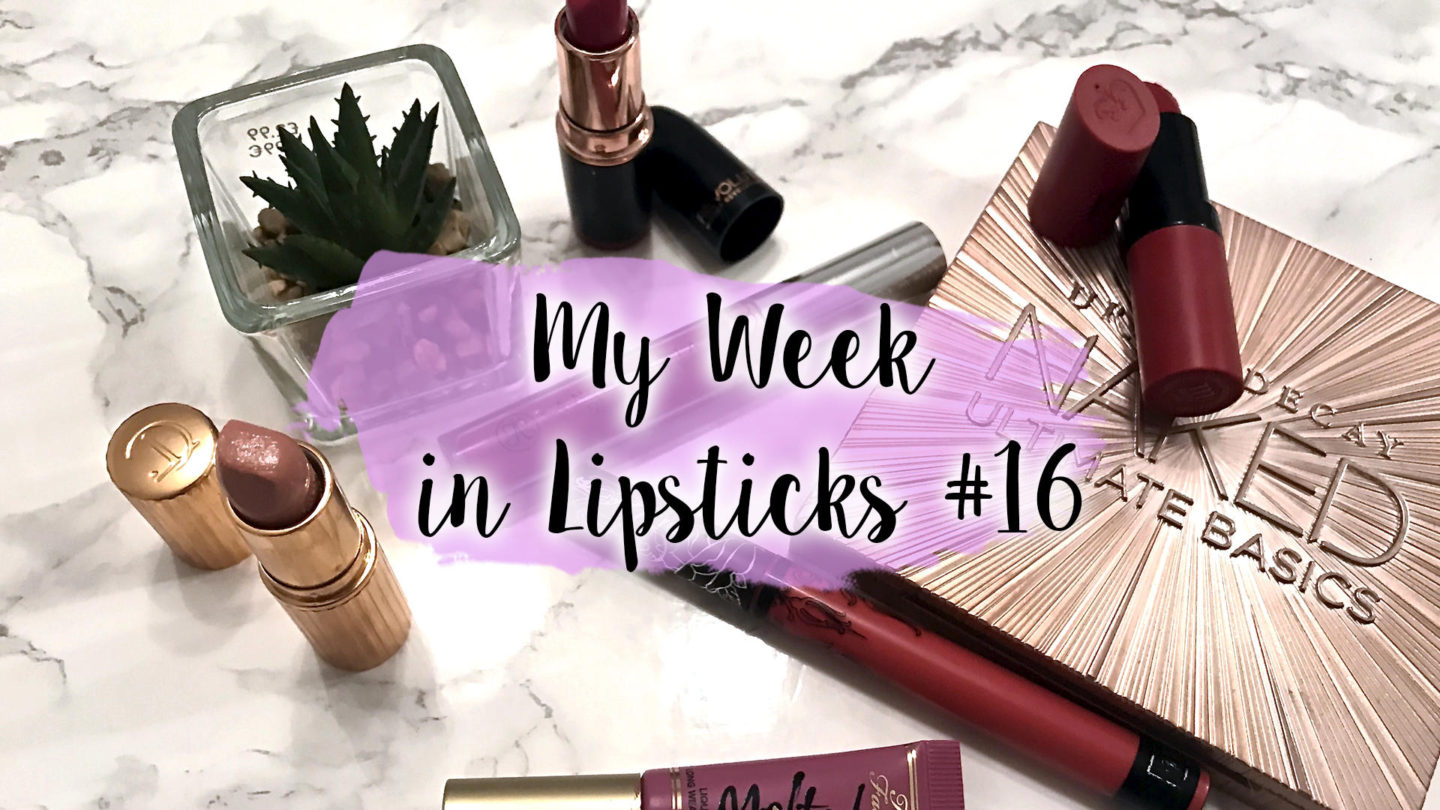 This week has been a strange one. The last seven days have flown by, but looking at my diary I didn't seem to do all that much. I definitely feel like I've been kept busy either way. Anyhow, after a hectic week, it's time for another week in lipsticks..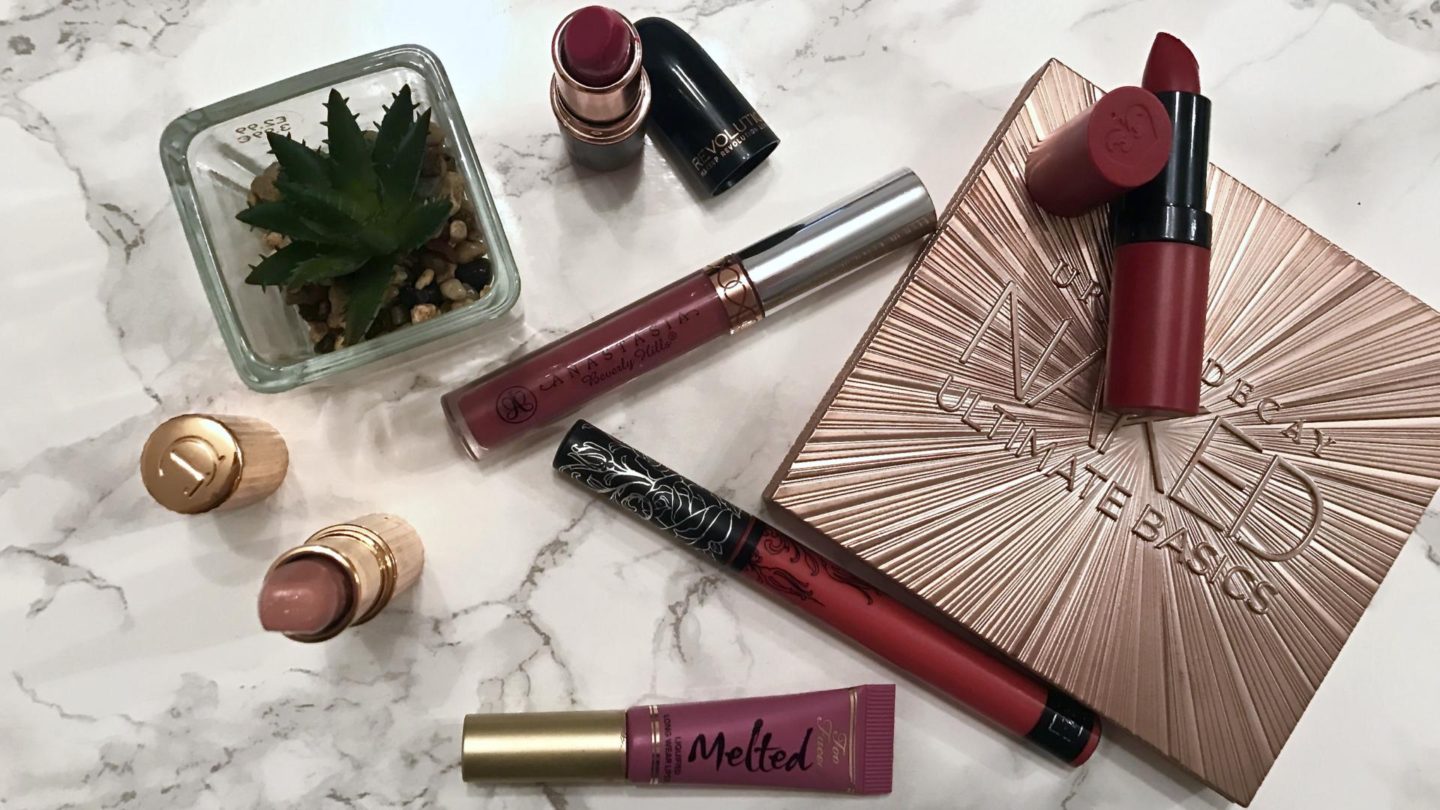 Sunday – Anastasia Beverly Hills Liquid Lipstick in Catnip. Unlike most Sunday mornings, I was up and ready early. This was so that we could make our reservation at the London Eye for 11am. Bad Londoner alert here: I'd never actually been on the London Eye before. While the views were fab, I'm a bit of a wuss when it comes to moving at a height, so I didn't enjoy it as much as hoped. To grab some lunch, after Becky and I headed over to Camden Market. A portion of nachos and a glass of wine later and I was good as new. As expected, the Anastasia Beverly Hills formula didn't budge all day.
Monday – Charlotte Tilbury Hot Lips in Kim K.W. If there's any time that you really need to channel your inner Kim Kardashian, it's Monday morning. Namely, if said Monday falls on the day before payday. So I decided to wear this little beauty from Charlotte Tilbury (full review here), try and boss the day and then head home to use up my unicorn horn bubble bar and have a pamper.
Tuesday – Kat Von D Everlasting Liquid Lipstick in Berlin. As James and his partner Laurence were in London coming back from their trip to Rome. I took a half day met them for a glass of wine or six. It's always a pleasure to be in their company, and this red-y pink was a great choice for a day of socialising.
Wednesday – Too Faced Melted Lipstick in Fig. Coming back into work at the beginning of the month I decided this rosy orchid colour was the perfect colour to do it with. It came in my Merry Kissmas set and I was really pleased with how well it wore. Aside from meetings at work, my only other appointment was with a long soak in the bath.
Thursday – Makeup Revolution Lipstick in Make It In The City. When I was looking through my handbags for my "My Waitrose" card (hey, a girl can't say no to free coffee!) I found this colour along with it. One I must have picked up in November when I last used the bag, no doubt when I made last minute plans. This bold pink is right up my street, but needs the help of a good liner to last.
Friday – Rimmel Kate Moss Red in Kiss Of Life (111). Rimmel will always be a high street brand I have a soft spot for. I remember looking up to the Kate Moss adverts as a teen and wishing I could be that glamorous. All these years on, I still love Kate Moss and Rimmel's lipstick formula. This matte red really gave me the Friday feelings.
Saturday – n/a. After a quiet, but draining, week I decided to go makeup free on Saturday. After all, my only plans involved going for coffee and cake with my mum and popping into Primark to see if anything took my fancy..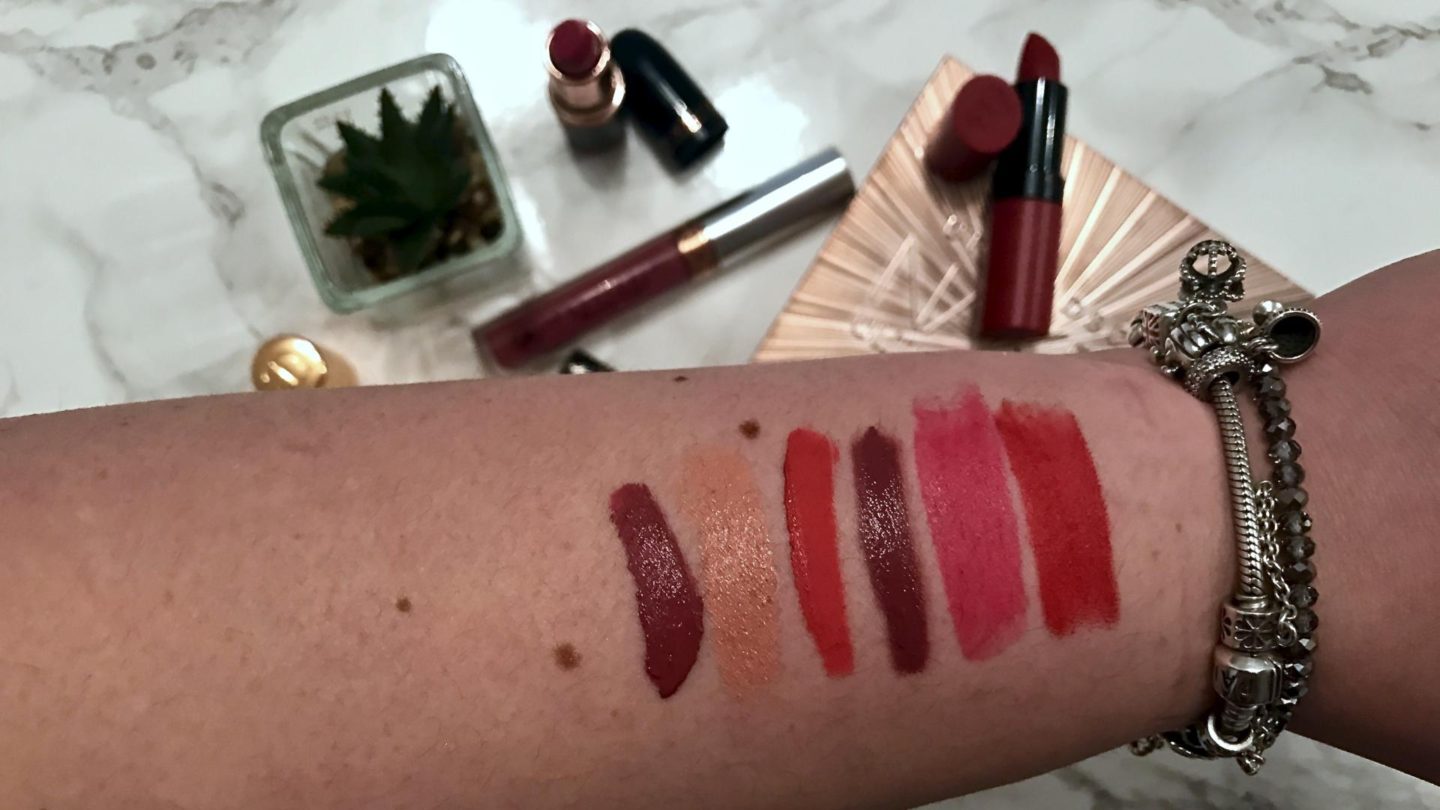 Swatches
This week, Monday aside, was full of bright and bold lipsticks. What can I say, I must have needed the extra confidence boost..
What lipsticks have you been loving this week?
Find me on;
Bloglovin' | Twitter | Instagram