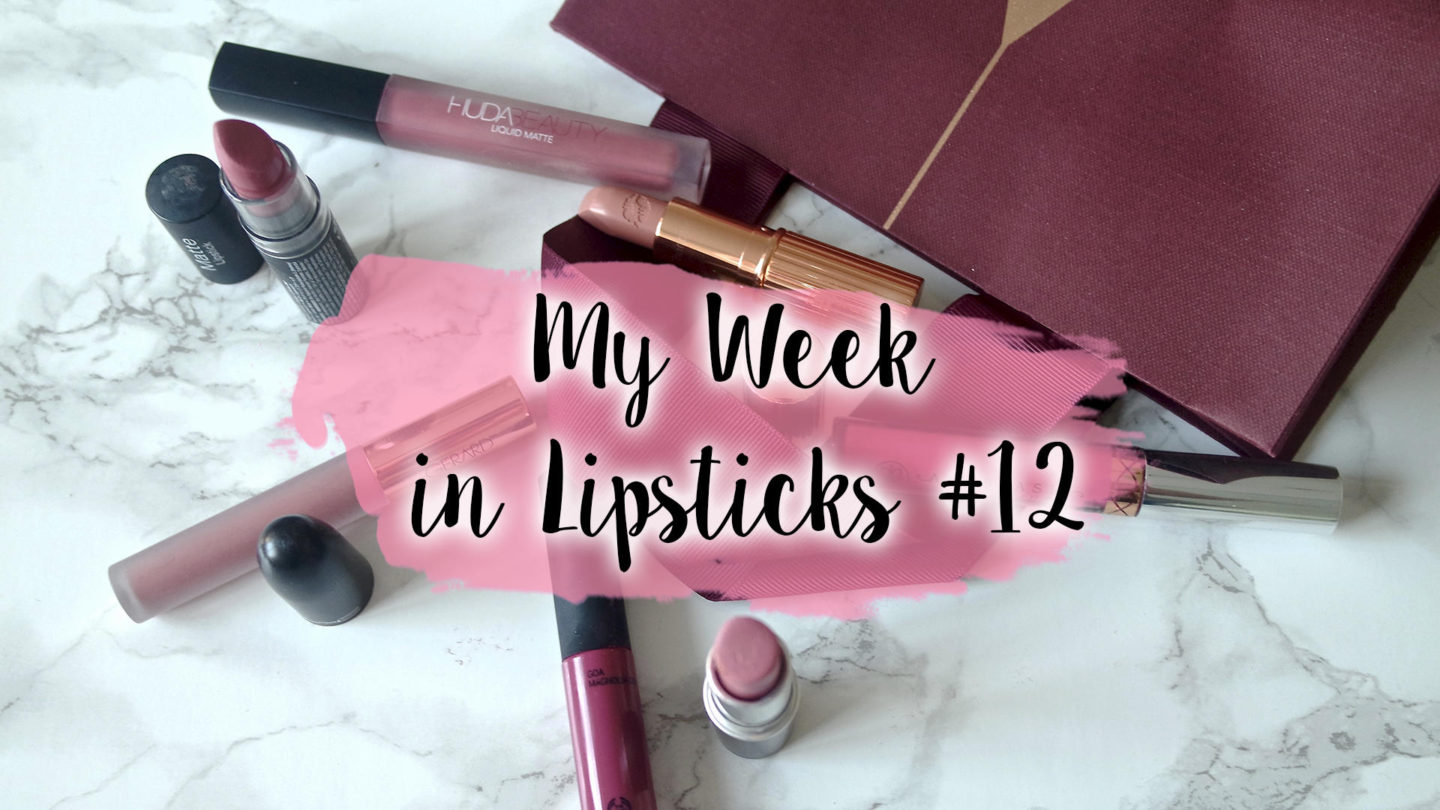 This is, most likely the last time that my week in lipsticks is going to be on a Wednesday. With the bad light of an evening, it's meant I've had to pre-plan what I'm wearing. Which, if you know me, I'm super sporadic so not the best for my diary. Next week, you can be expecting an extra long and extra festive on the Sunday. But, on that note, here's what I've been up to over the last week and what lipstick I've been wearing for it;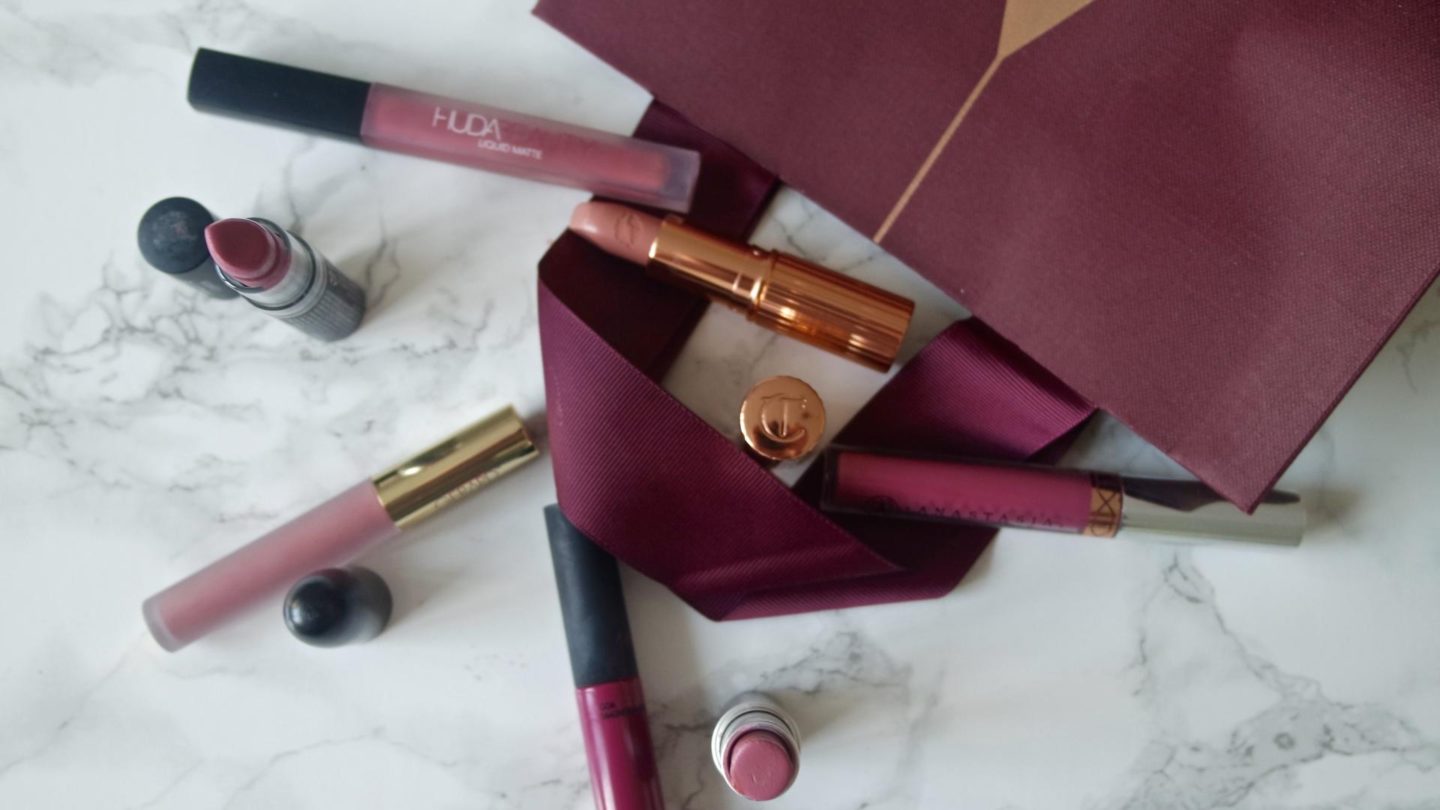 Wednesday – Charlotte Tilbury Hot Lips Lipstick in Kim K.W. As you can probably guess, this little baby was my latest luxury beauty purchase. With my only plans for the day involving a bubble bath and watching tv, this gorgeous nude colour was the perfect companion from the day. If you fancy seeing my thoughts, I reviewed it earlier this week.
Thursday – Anastasia Beverly Hills Liquid Lipstick in Catnip. One of my favourite liquid lipstick formulas (you know, if you've still got time to pop one in your sleigh Santa..). Since my first purchase I've been hankering after more. Honestly, I'm so glad I picked up such a long lasting formula in the morning as I ended up at the Schweppes Christmas party out in Soho fair later than I should have been. Oops..
Friday -NYX Matte Lipstick in Tea Rose. Thankfully coming in on Friday morning, I wasn't the only one in my team worst for wear. So, thankfully we had a morning full of Christmas treats and swapping secret Santa gifts to perk us up. One of the gifts I received was this gorgeous beige Soft Matte Lip Cream from NYX. As I had the #WWBlogMeet that evening, I popped it on and perked myself up ready for the second secret Santa of the day. Namely between a group of fellow bloggers at Winter Wonderland. Although, sadly I forgot to pop it in my bag, so fell back on this one instead. I love this colour, so I wonder why I don't wear it more.
Saturday – Huda Beauty Liquid Matte in Gossip Gurl. As you're probably aware from my review, this is one of my favourite lipsticks at the moment. So, it seemed appropriate for meeting some of my favourite blogging girls at the Parc Cameras & Olympus event. I know I love my Samsung, but with the app being discontinued in the UK I've been considering swapping sides. Well I fell in love and it turns out, Santa may well have one on his sleigh for me. After the event, Laura and I headed up to the Mac & Wild pop-up for a well over due catch up..
Sunday – MAC Satin Finish Lipstick in Snob. With a busy few days prior, I decided to have a fairly relaxed Sunday. So I put on minimal makeup, complete with one of my favourite day time pinks lipsticks; MAC's Snob. It was my turn on the works "Christmas Bake Off" on the Monday, so most of my day was spent between the kitchen, pottering around the house and finally, popping out for a Nando's beanie burger.
Monday – Gerard Cosmetics Hydra Matte in Serenity. Thankfully, my hard work on Sunday had paid off and I scored pretty well for my lemon drizzle cake and prosecco cream. While I wanted to leave the house early making sure I had my bake off goodies in hand, I went fairly natural with my makeup. This gorgeous nude formula is quickly becoming a favourite for mid week. And any time I want a long lasting finish to be honest..
Tuesday – The Body Shop Matte Liquid Lip in Goa. With only another few days left in the office before the Christmas holidays. (& a to do list as long as my arm!). It's safe to say I needed a Tuesday pick me up. So I put on this gorgeous bright pink, took some time on my eyeliner and I was ready to face the albeit stressful day. I would let you know my thought on the formula; but there's a post coming up in the next week.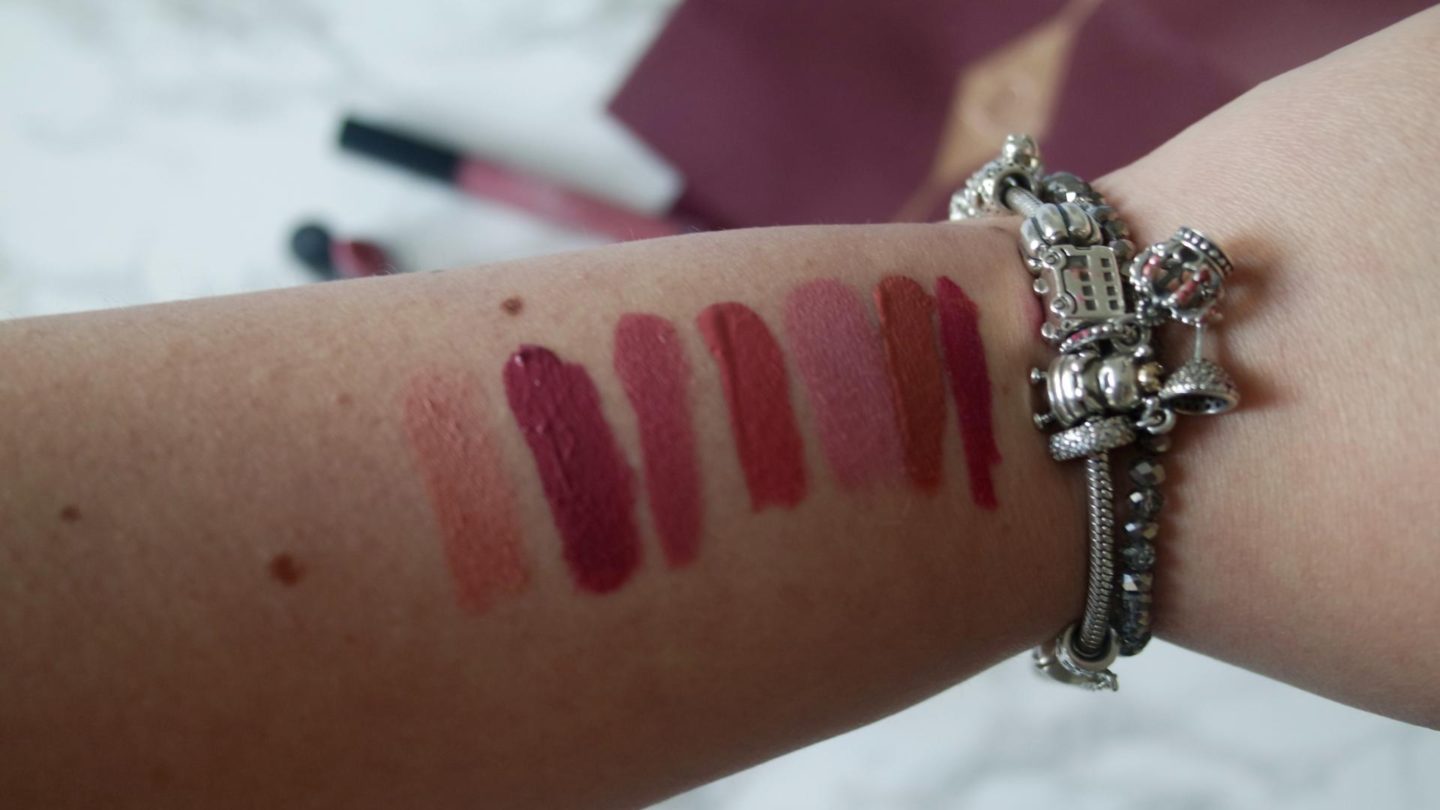 Swatches
Despite last minute attempts at trying to get into the festive spirit; I hadn't fell back onto red lipstick just yet. There's still time for that though..
I was also fairly well behaved, and didn't buy any more makeup this week. But hey, who knows what could happen before Santa gets here at the weekend!
What lipsticks have you been loving this week?
Find me on;
Bloglovin' | Twitter | Instagram