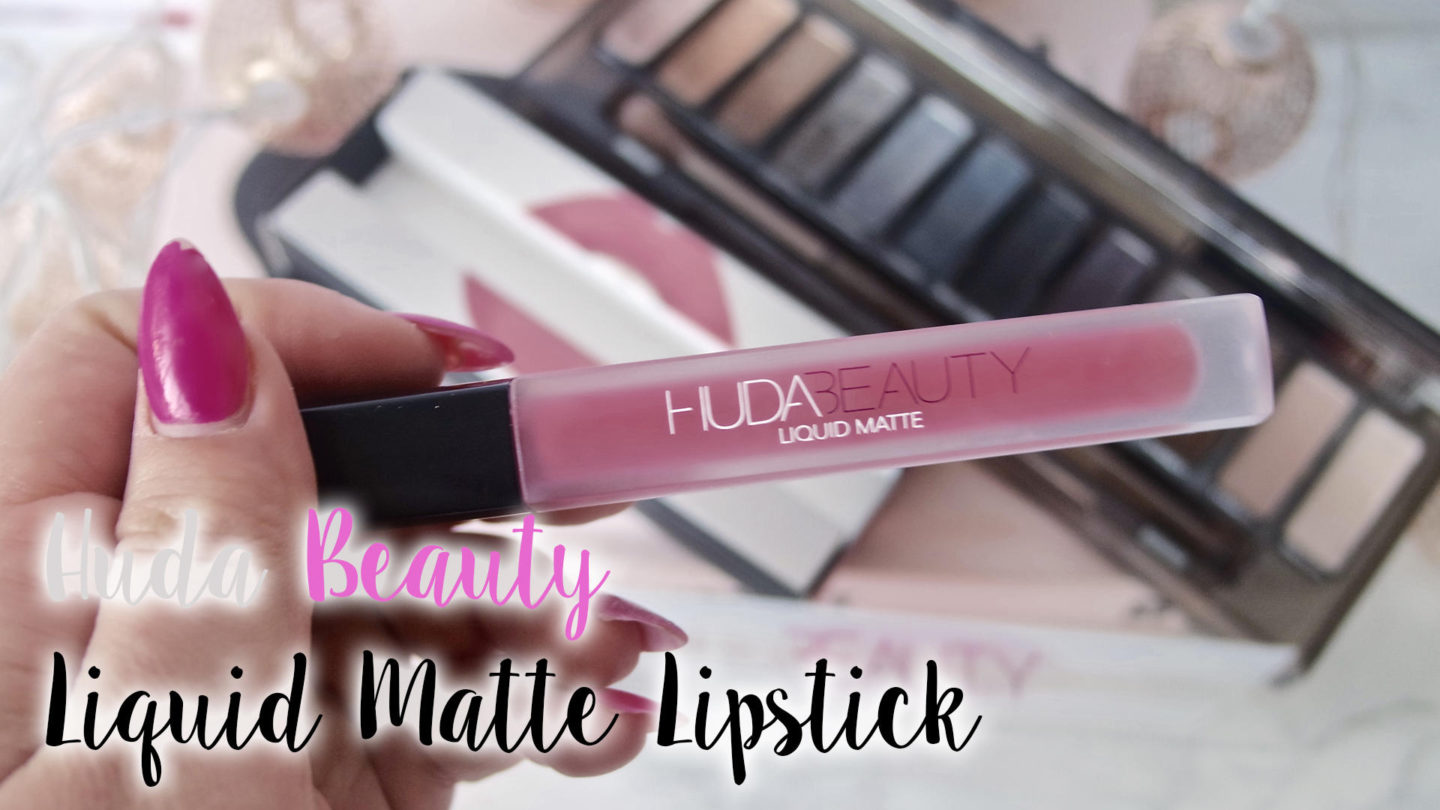 You know how a few weeks ago, in my week in lipsticks post, I was really naughty and treated myself at the Huda Beauty counter in Harrods after finishing a gorgeous lunch at Pan Chai. As the brand is fairly new to the UK market, I thought I'd share my thoughts and first impressions of my purchase.
Even if you're not already aware of Huda Beauty, you're likely to have seen award-winning beauty blogger Huda Kattan on your Instagram feed. (She does have over 14 million followers after all!). Her skills are absolutely flawless, and I often find myself spending an entire commute on her feed. So it's safe to say I'm a big fan of hers; so when she announced her beauty range I knew I'd end up buying something sooner rather than later. As I'm currently loving liquid to matte lipstick, it was only right this was my first purchase from Huda Beauty. I chose Gossip Gurl, described as "the everyday cute pink" and here's how I found it;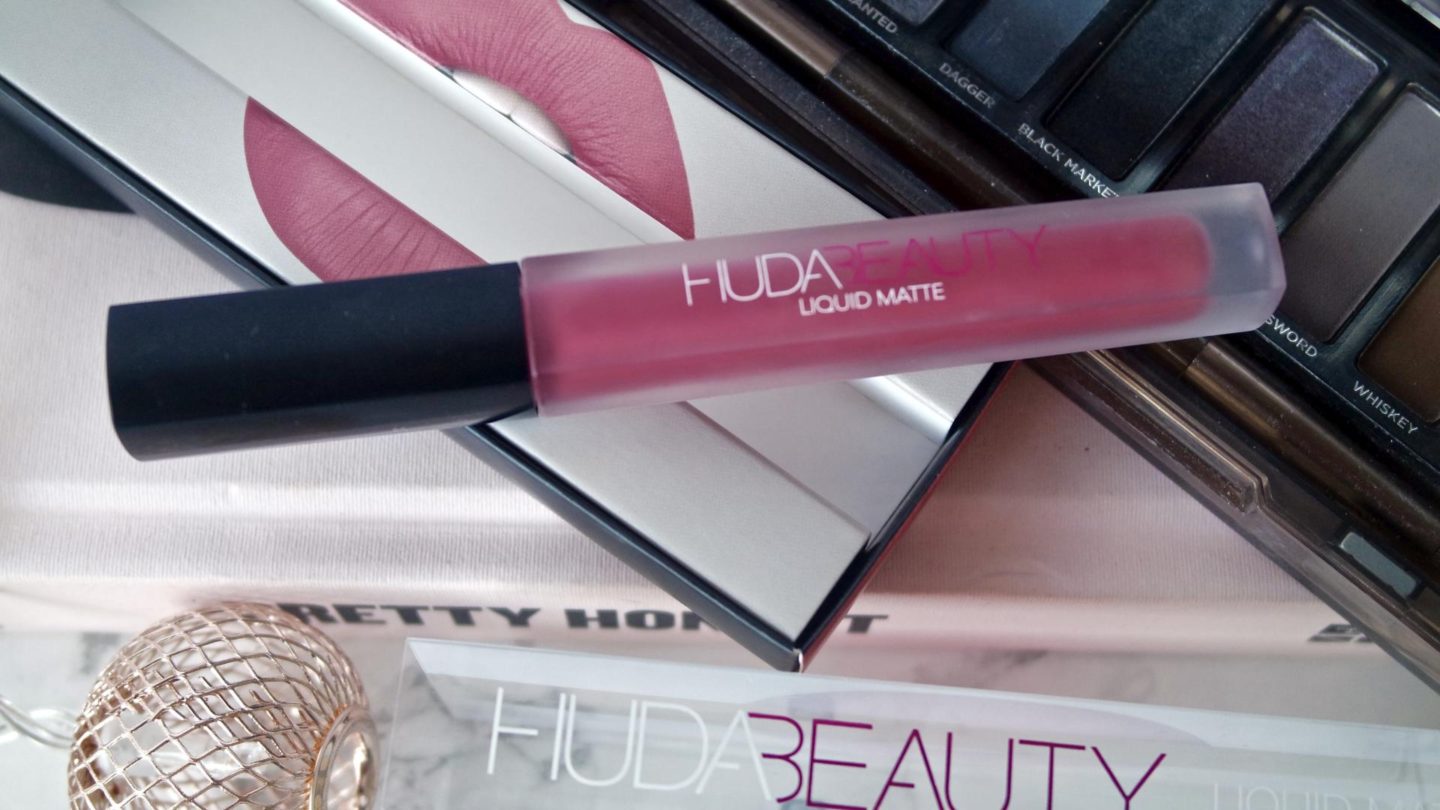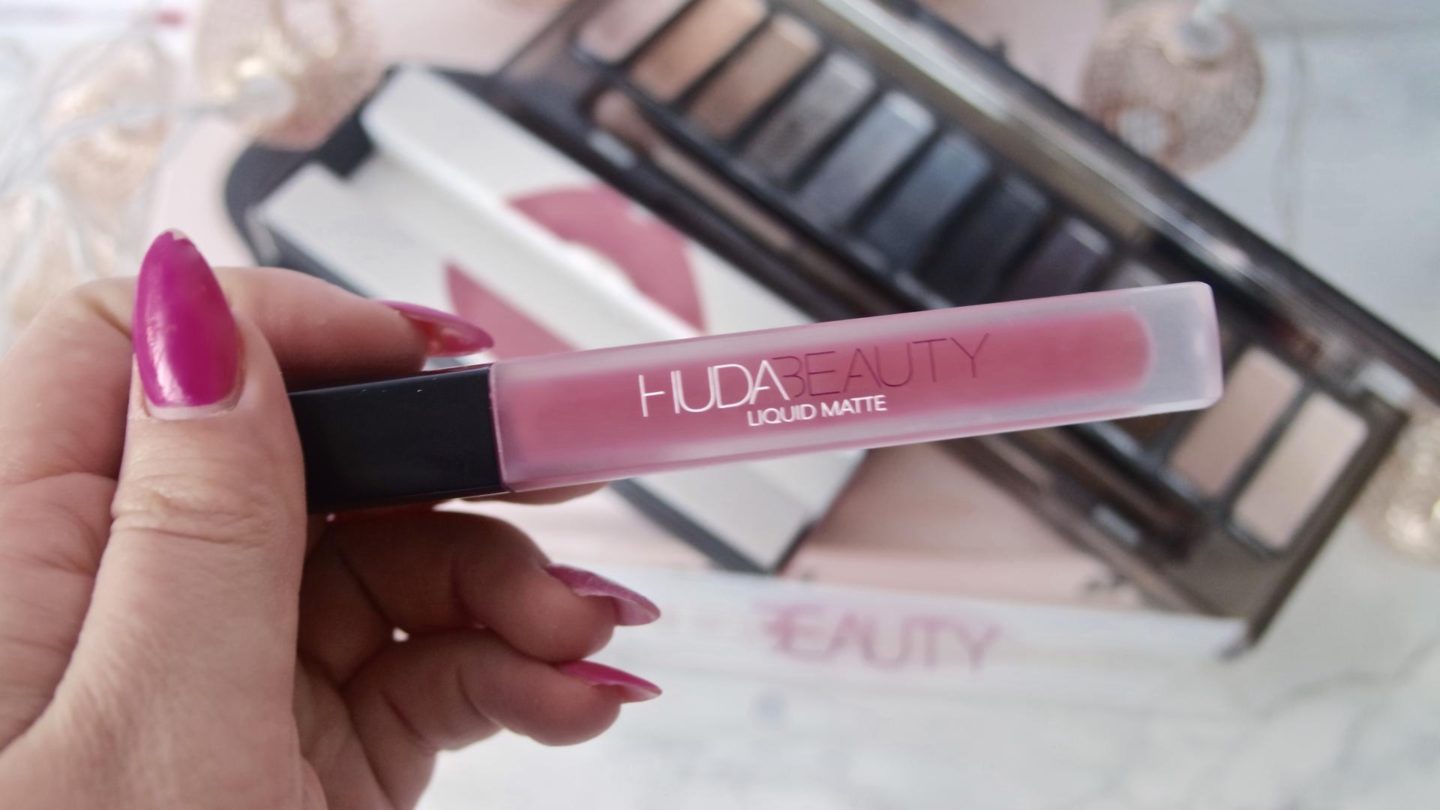 Huda Beauty – Liquid Matte Lipstick in Gossip Gurl
Firstly, can I just say I adore the packaging Huda has chosen?! The lips give me "Kylie Lip Kit" vibes, but somehow manages to be totally unique and stand out. While the cardboard Lip Kit box may be a pain to keep pristine, being plastic, this will look fabulous on my desk for months to come. Anyway on to the lipstick itself. The formula applies slightly tacky, but once it's dry becomes a transfer free finish. By lunch time I only tend to see a light fade in the middle of the coverage, however, with the amount of coffee & Diet Coke I consume; Well it's not surprising.
As with any liquid to matte lipstick it is slightly drying. However, compared to MAC's Retro Matte, it's a little kinder on your lips. Coverage and formula wise, it's pretty similar to my much loved Anastasia Beverly Hills Lipstick. So as always I'd recommend using a scrub and balm before applying for the best finish.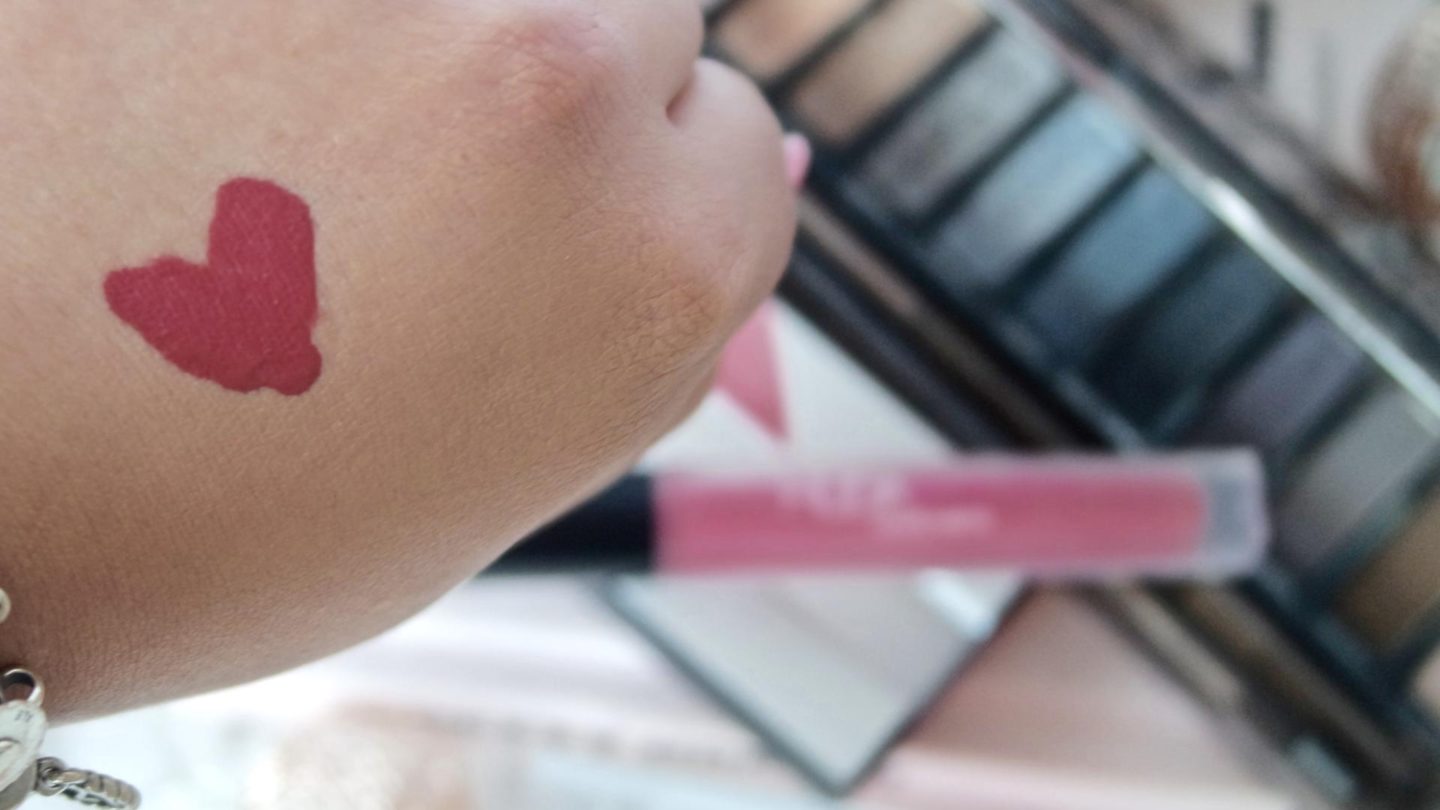 As you might have guessed from the sheer amount of times I've mentioned it in my week in lipsticks posts, it's became a firm favourite. I know that next time I'm in Knightsbridge, I'll be taking another trip to the Huda Beauty counter. There's already a few more colours I want to add to my collection..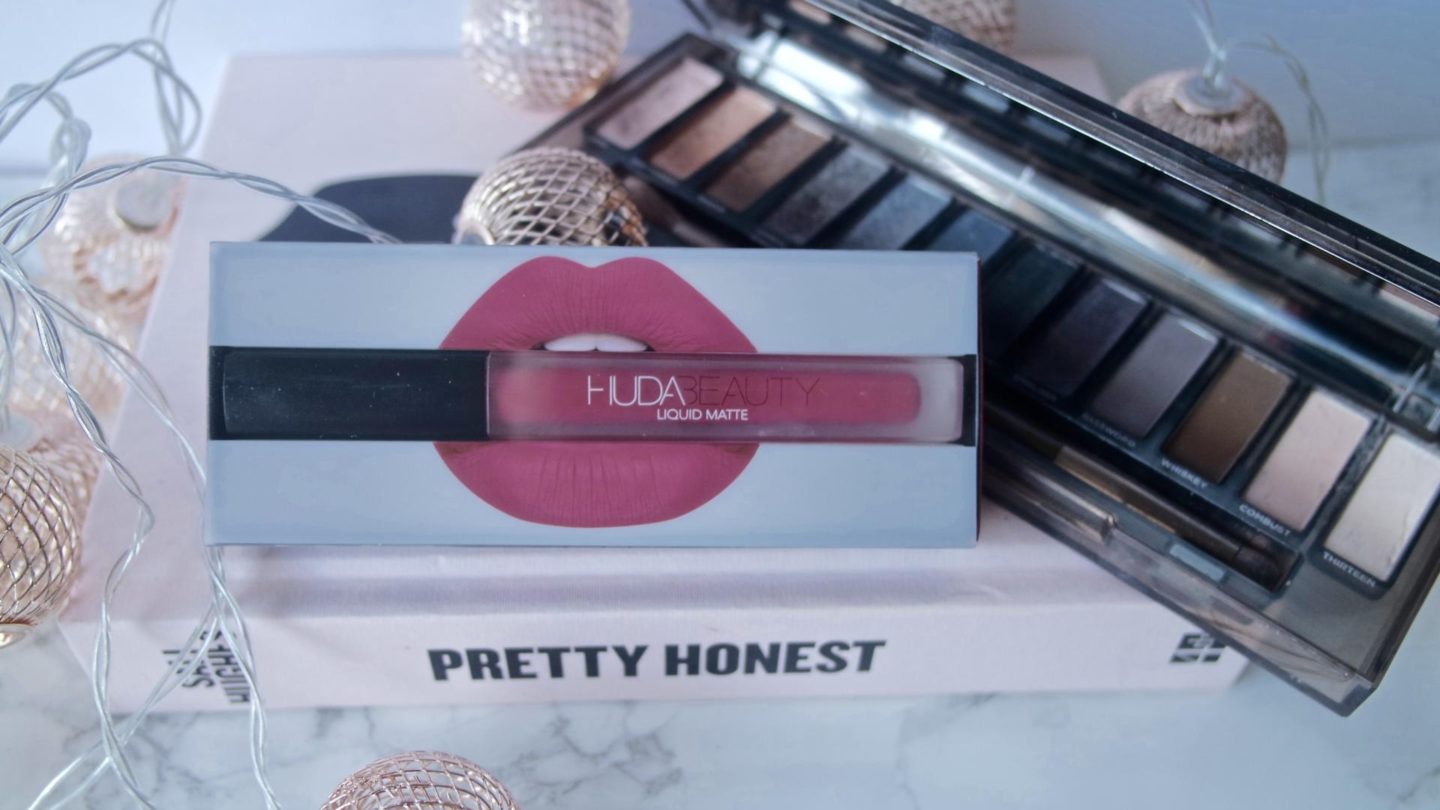 Have you tried any of the Huda Beauty range yet? What did you think?
Find me on;
Bloglovin' | Twitter | Instagram