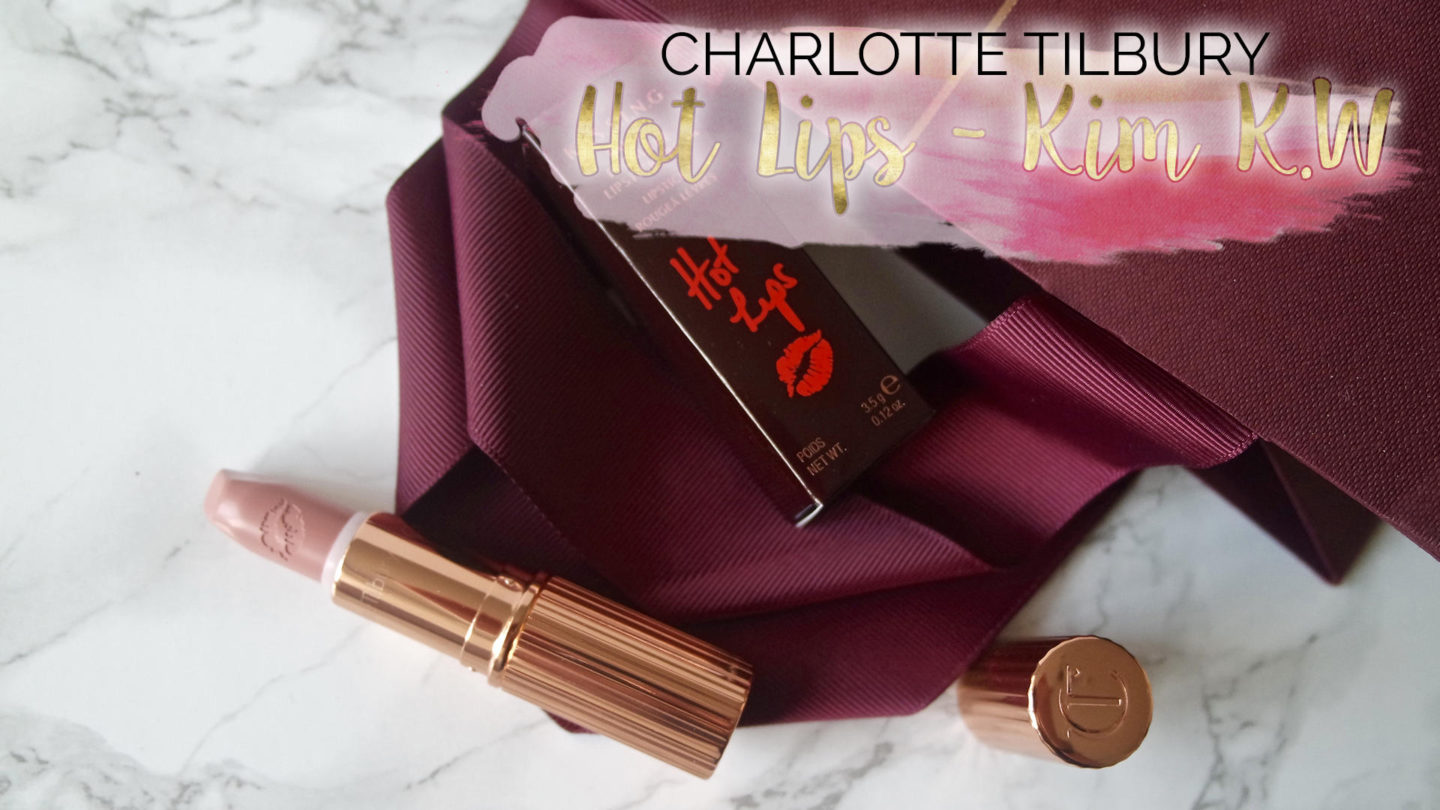 If you've read my blog before (or met me for that matter!) you'll probably already know I am a bit of a lipstick fiend. (Well, doing a series called "Week In Lipsticks" probably gives me away too!). I'm also a huge fan of reality TV shows. So when I saw that Charlotte Tilbury was creating a lipstick dedicated to the queen of social media, Kim Kardashian West, well I knew I'd end up buying it. If you're not already aware, Charlotte Tilbury's Hot Lips collection is a curated selection of lipsticks with each created in collaboration with inspiring, celebrity women. Empowering and celebrating other woman is something I believe we should be doing more. So between that and the gorgeous formulas Charlotte Tilbury is known for, this was a collection I was excited to try.
With this in mind, I popped to Westfield to finish my Christmas shopping two weeks back. & well, I accidentally ended up treating myself too..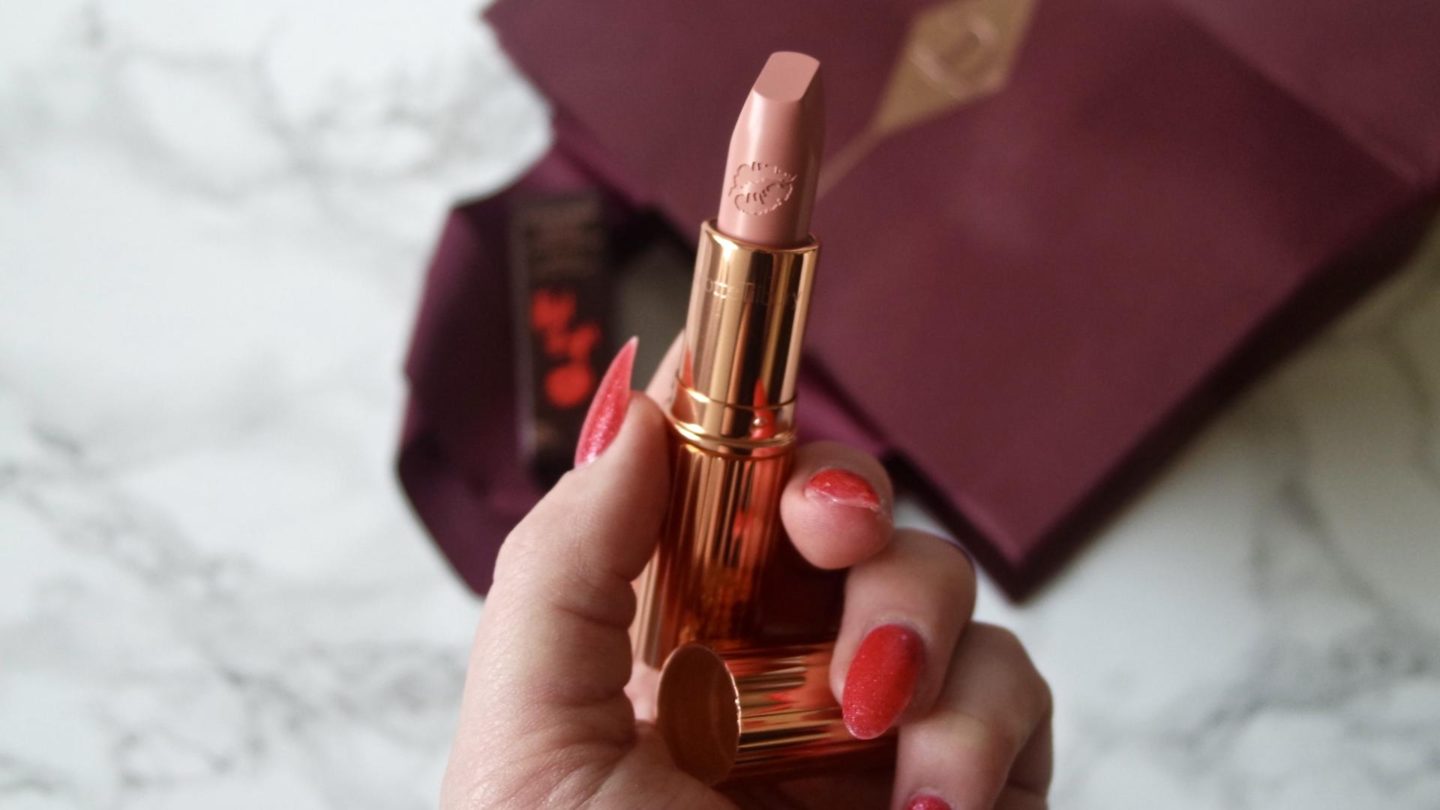 Charlotte Tilbury Hot Lips Lipstick in Kim K.W
I know I mentioned it when I reviewed my first Charlotte Tilbury lipstick. But, seriously, how swoon worthy is the rose gold tube?! Against the burgundy box and bag, it just oozes retro glamour. Like all of the Hot Lips range, the lipstick is branded with the kiss motif. This is such a wearable nude colour; but I can see myself getting a little bit precious about ruining the design. (#BeautyBloggerProblems). Anyway, this pinky beige is inspired by Kim's signature nude lips. So even without the houses, cars or designer clothes you can feel like you're "Keeping Up With The Kardashians" when you rock this creamy, sheen lipstick.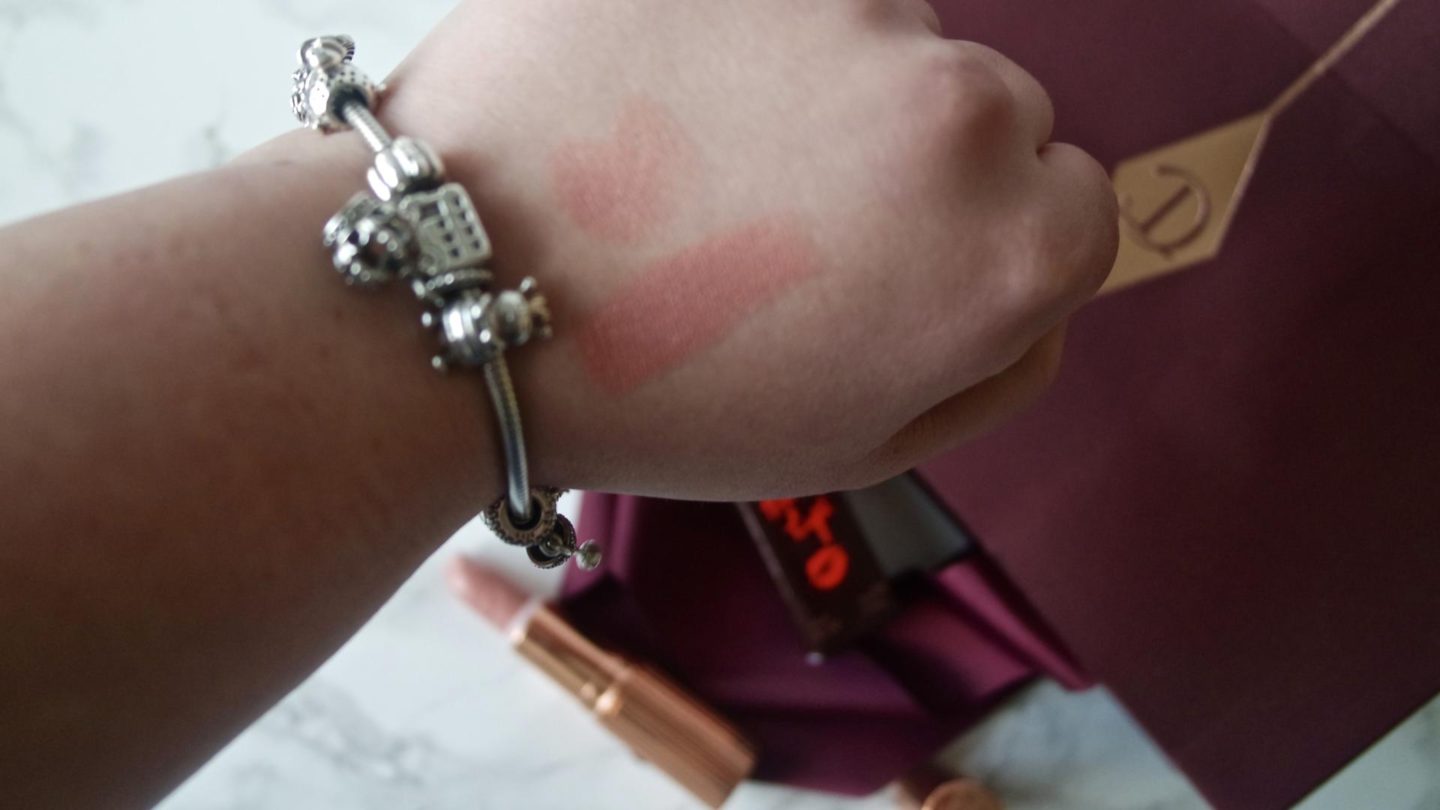 Swatches & Thoughts
Lately I've been favouring matte and liquid to matte formulas, so a light weight sheen finish was a bit of a shake up to my normal makeup routine. It did keep my lips happy though, as it felt both comfortable and hydrating to wear. Although the colour did pack a punch, it did take two coats over liner to get the level of coverage I favour. The applicator, as always with Charlotte Tilbury, is spot on. The square pointed tip making applying and topping up a breeze.
Cost wise, at £23.00 this was a bit of a luxury treat. But, what can I say, if you can't treat yourself at Christmas..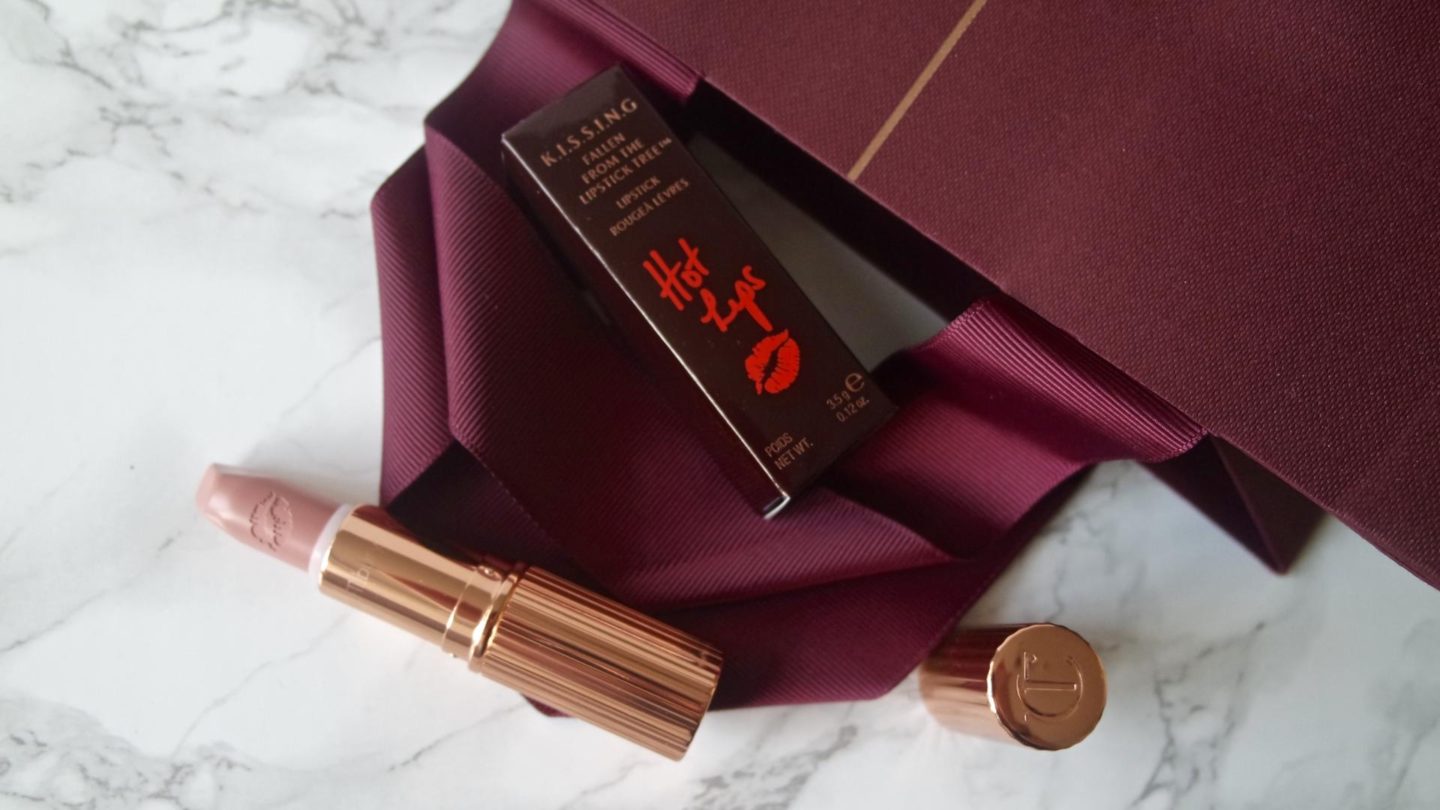 Have you tried any of the Hot Lips collection? What did you think?
Find me on;
Bloglovin' | Twitter | Instagram