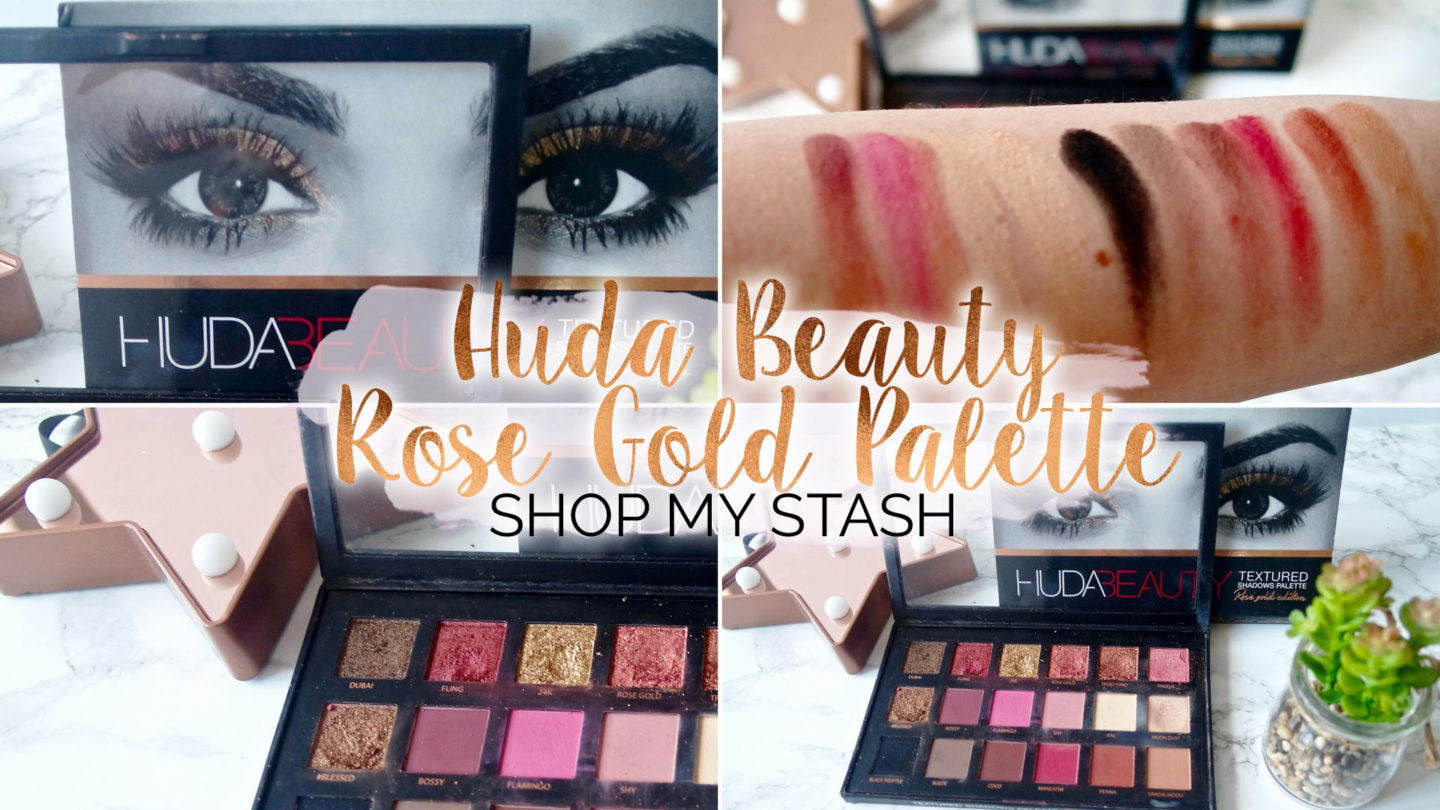 In my 2017 blogging goals, I decided that due to the size of my makeup collection I should focus on shopping my stash rather than just posting about new pieces. So, on which note, I thought I'd start with one of my more expensive beauty buys – the much coveted Rose Gold palette by Huda Beauty. I picked this up in Harrods a few months ago along with a liquid matte in Gossip Gurl. To be honest, it was a complete impulse buy. I'd seen (& lusted after) the palette on Instagram so when I passed the counter and it was in stock. Well, I didn't even stop to ask the price and went straight to pay at the counter. At £56.00, it wasn't exactly cheap. But was it worth it?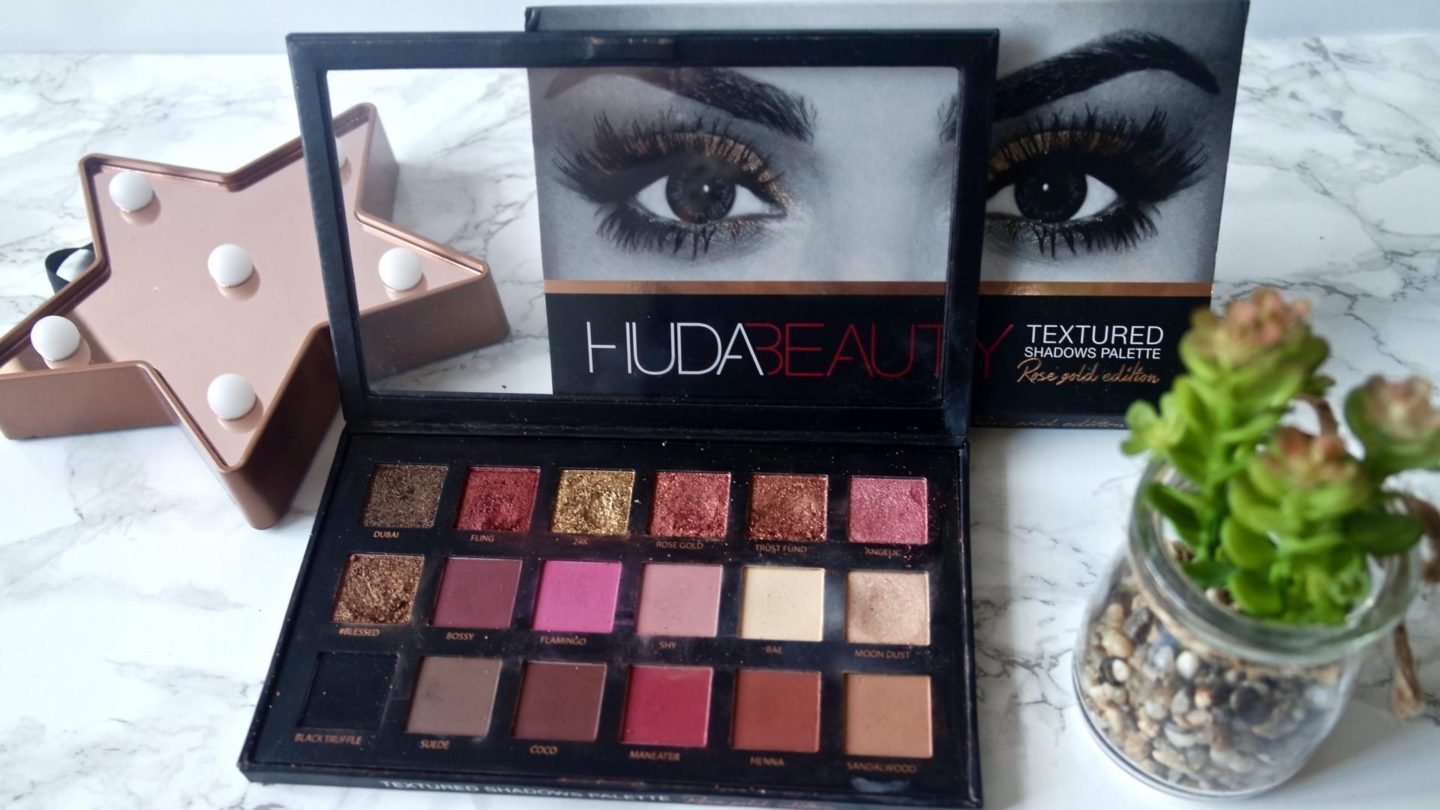 Huda Beauty – Rose Gold Palette
Before I start, unlike usual, these photos were taken after the palette had not only been used but used heavily. I did try and touch it up on photoshop but it just became a little messy. So, here it is smudges and all. I guess it is a "Shop My Stash" not what I've newly purchased I guess..
The Huda Beauty Rose Gold Palette, or if you're being technical the Textured Shadows Palette Rose Gold Edition, contains 18 eye shadows. Seven of these are textured glitters (or "3D Metals"), one is a pearl shimmer finish and the rest are matte. Creator Huda Kattan was quoted as saying "I literally dreamt about the colors in this palette, and it's finally come to life!" and I can certainly see why, it has everything you'd need to recreate some of her famous bright smokey eyes.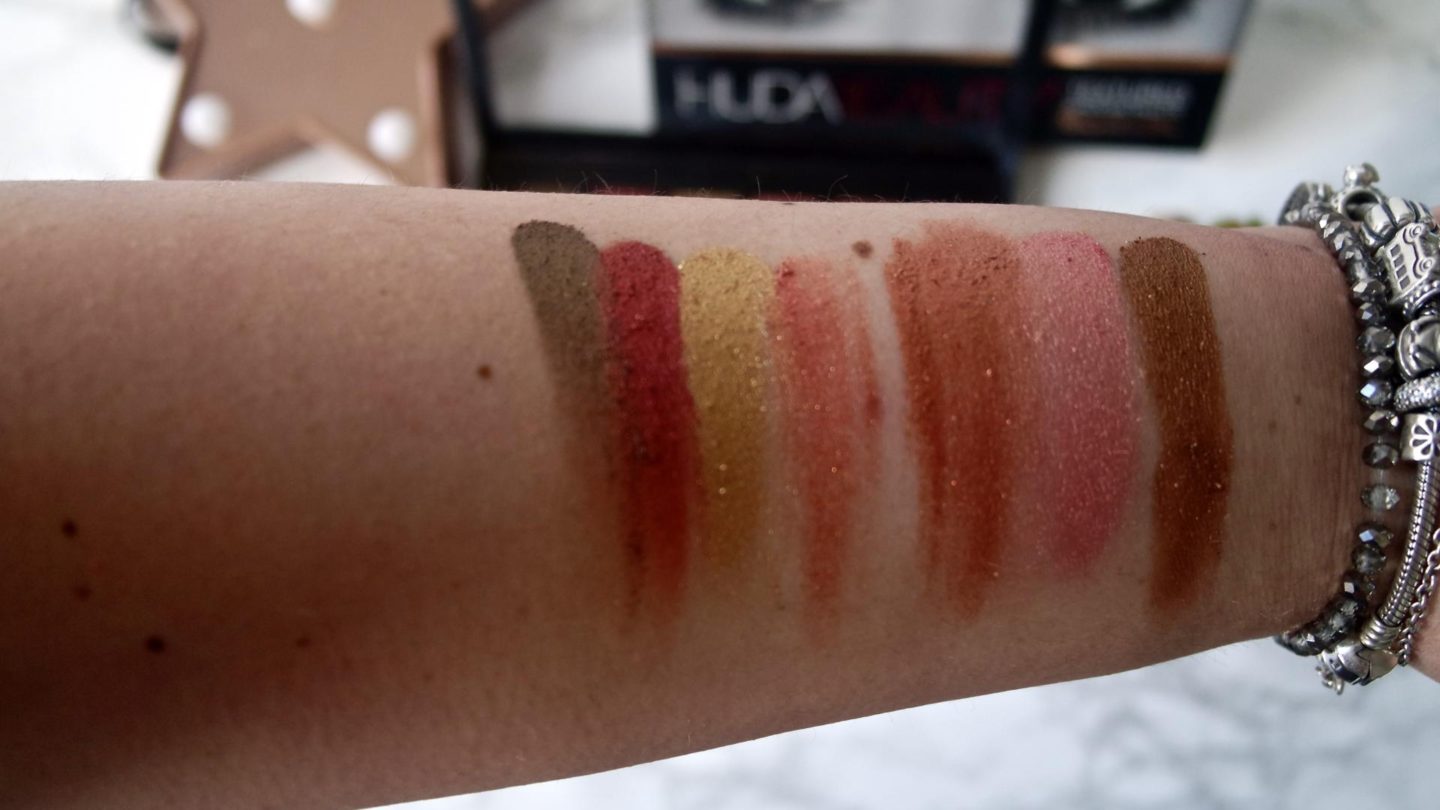 From left to right: Dubai, Fling, 24K, Rose Gold, Trust Fund, Angelic, #Blessed.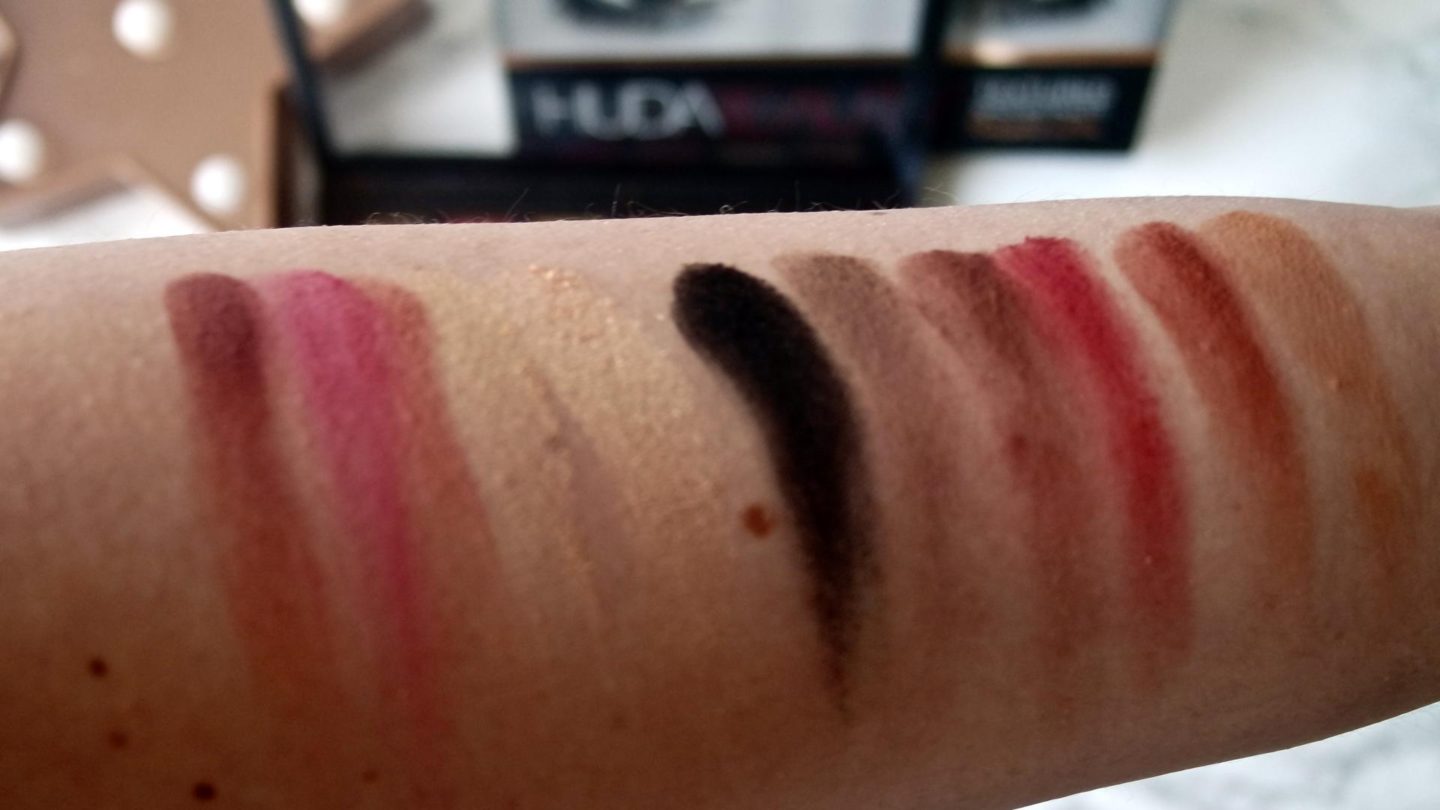 From left to right: Bossy, Flamingo, Shy, Bae, Moon Dust, Black Truffle, Suede, Coco, Maneater, Henna, Sandalwood.
Swatches (Top – Glitters, Bottom – The Rest)
As you can see, most of these shadows pack a real punch. The formula blends like a dream and just feels absolutely gorgeous to work with. For me "Black Truffle" was the only disappointment from the matte formula. It took a lot more building than expected to get a true black colour. The glitters however were what I was most excited for as I'm a sucker for anything sparkly. On their own? They're hard to work with. Put on a little glitter primer however and you're all set to sparkle!
I guess the key question is though, is it worth the £56.00 price tag? While I don't regret buying it, I feel that if the packaging wasn't cardboard (it just makes it so easy to cover in smudges!) and it came with a mirror it may offer better value for money. It's also very similar in colour range to the Anastasia Beverly Hills Modern Renaissance palette, which retails at £15 less. (Although, the Modern Renaissance doesn't have the glitters, and has four less shadows all together.) So I really didn't need to have both in my collection. It is a knock out product with a colour range to die for but, I'd be happier to have paid around the £40 mark.
I do have to admit though, as I use it almost daily, I'll probably be first in line when Huda Beauty's next palette launches..
Have you picked up any of the Huda Beauty range yet? What did you think?
Find me on;
Bloglovin' | Twitter | Instagram