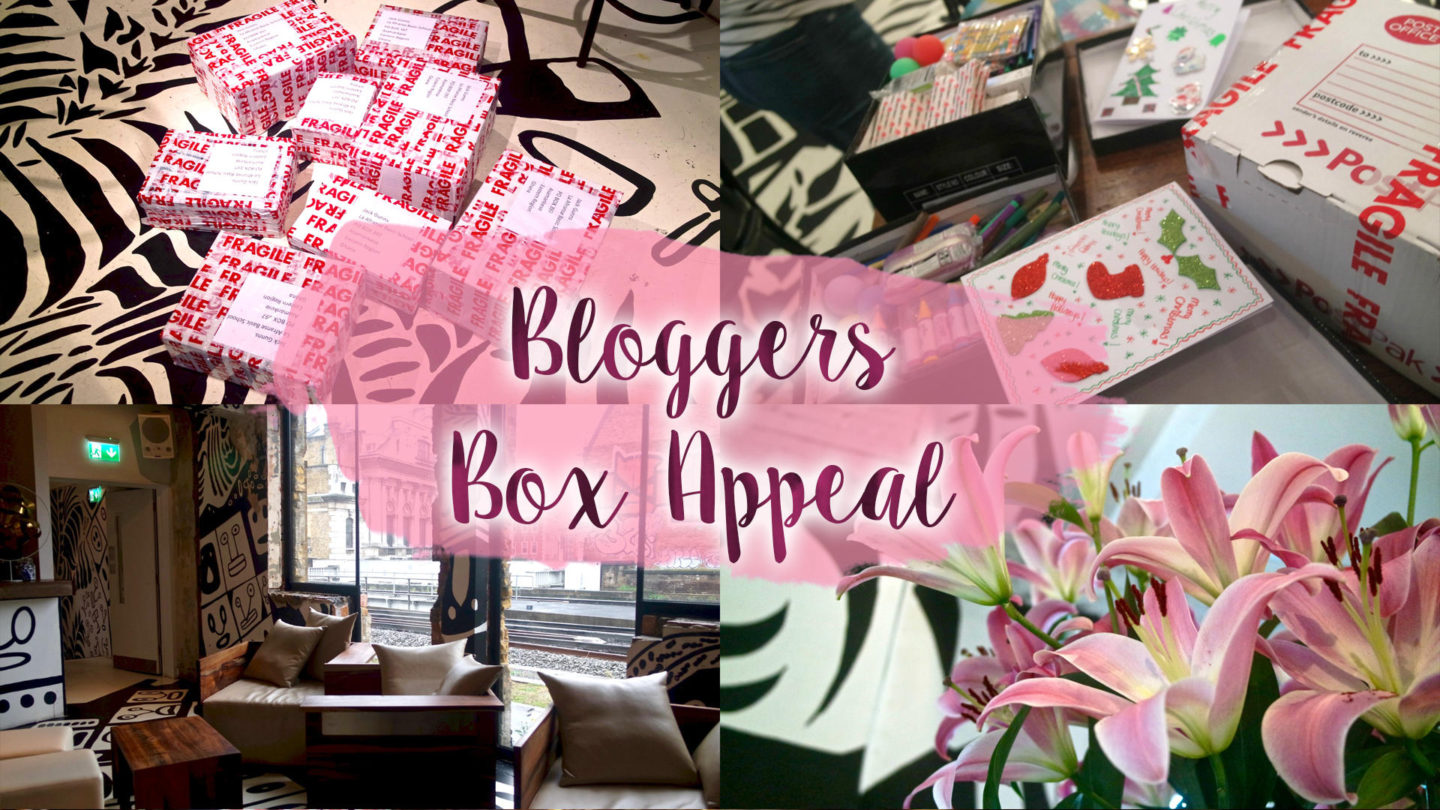 I am a great believer that, especially around the festive season, it's important to give something back. So when Lauren said she was organising an event to help send boxes of Christmas presents to children at the school her friend is volunteering at. Well personally, I couldn't think of anything I'd rather spend a rainy Saturday morning doing..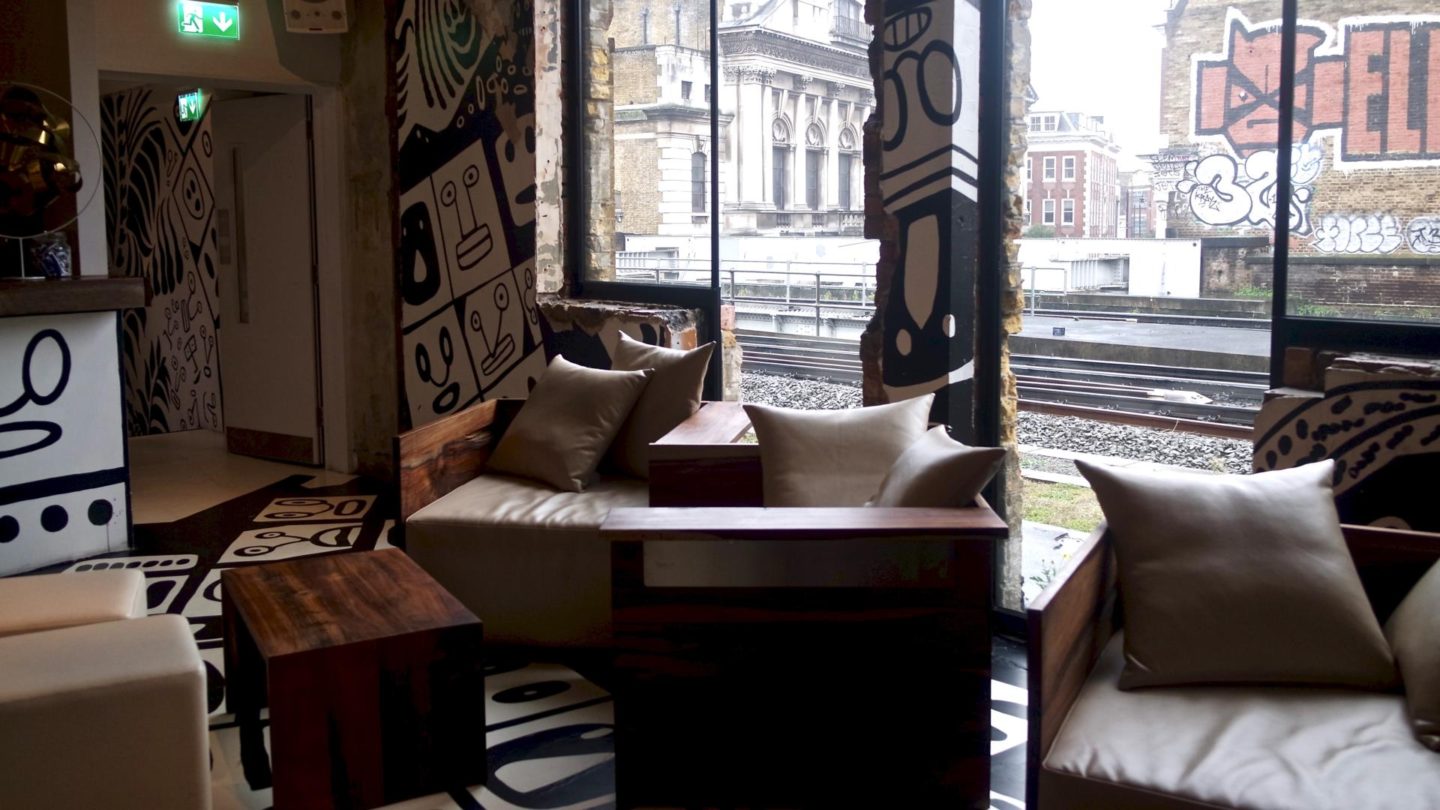 #BloggerBoxAppeal at Shoreditch Platform
Firstly, I just need to point out that Lauren picked a gorgeous venue. Shoreditch Platform is a Pay-As-You-Go shared workspace in a converted train station. The first floor holds a spacious meeting area, complete with private phone booths and meeting rooms. The upper floor, where we met, is slightly less corporate. With a kitchen, bar and breakout area it's the perfect spot for a more relaxed meeting – or just grabbing a drink after you've finished for the day. As you'd expect from a venue in Shoreditch, the decor and vibe of the lounge is very cool. Throughout there is exposed brick, and black and white walls with bronze, gold and wood finishes – total #OfficeGoals.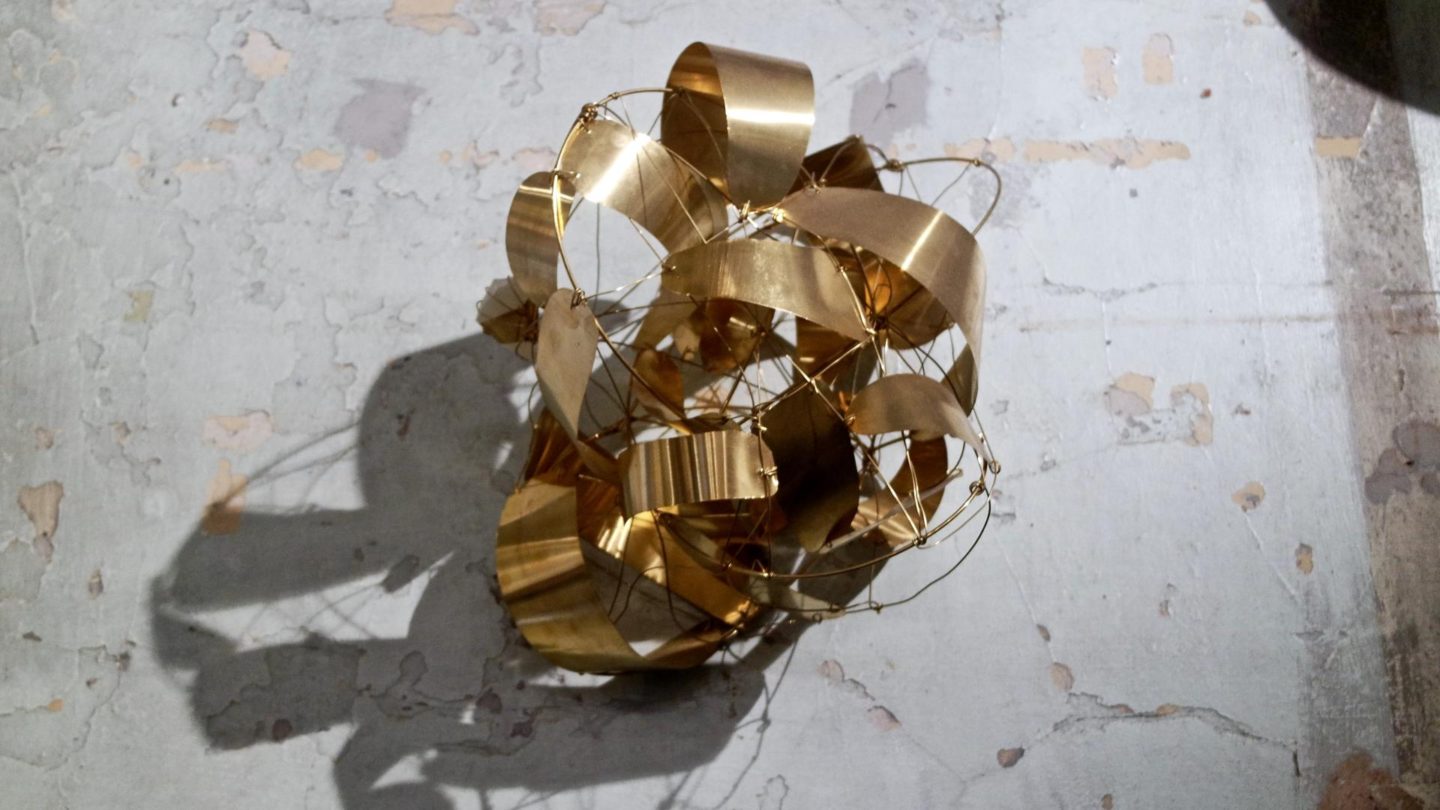 Before we met, we'd all picked up a range of things to send (including a whole host of toys, stationary, games and medical supplies). While Lauren had started crowd funding to cover the cost of actually sending the boxes. We started the day by unpacking our various gifts and then, we made Christmas cards for each box. Clearly, I'm not much of an artist but it's the thought that counts right?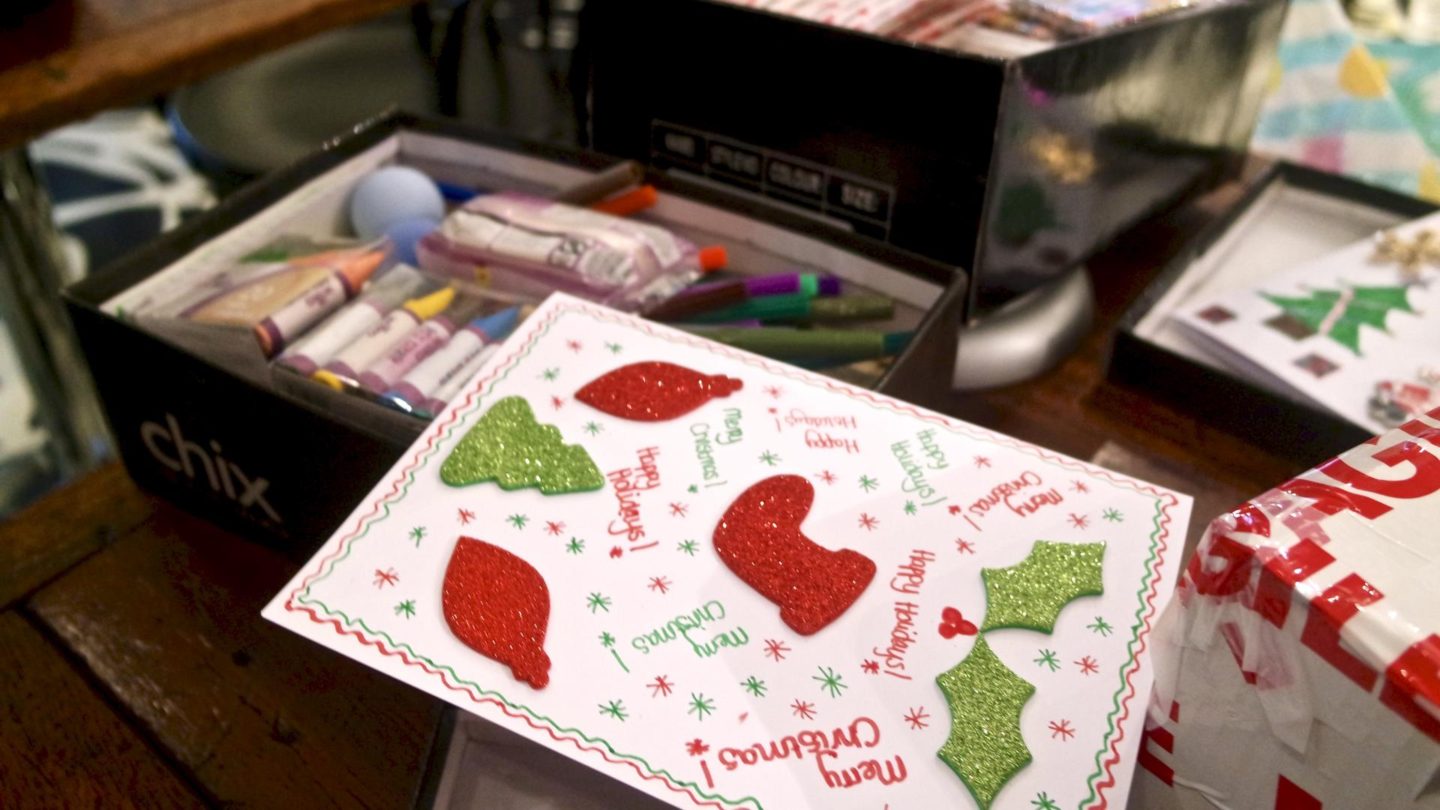 On To Packing The Boxes..
Due to the restrictions on sending the boxes, we needed to insure that each weighed under 2kg. On paper it sounds easy enough, but in reality it took a lot of reshuffling. Eventually though, after weighing, re weighing and weighing again, we managed it. As we did this, we vlogged the day spent at Shoreditch Platform packing the boxes. (I mean, what can you expect when a group of bloggers get together huh?!) While Lauren's friend Jack intended to film the children opening them. Even though I got caught in the rain that evening, I left feeling warm and fuzzy inside.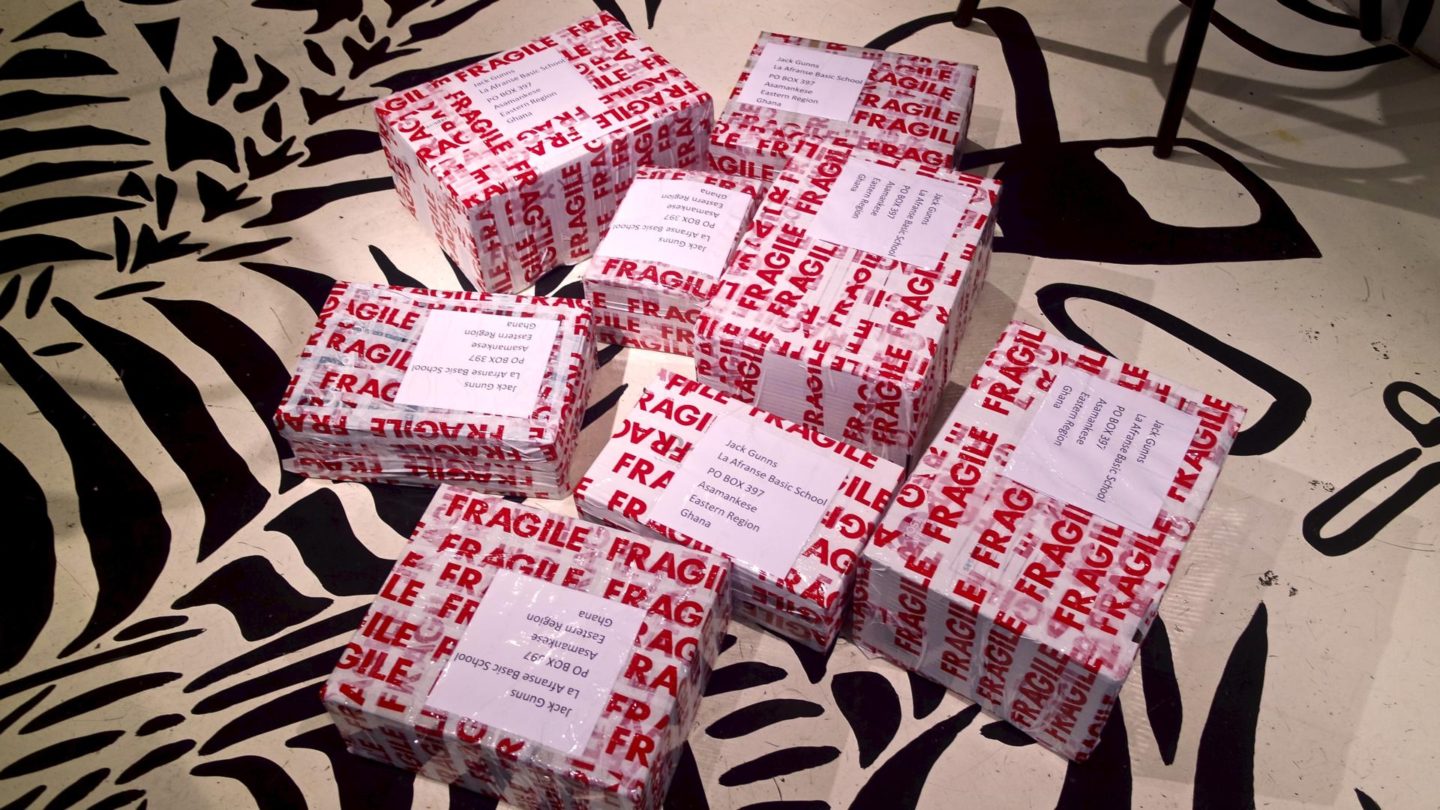 While due to some issues with the post, Jack didn't get to vlog them opening the gifts. Well, the photo from his instagram says it all!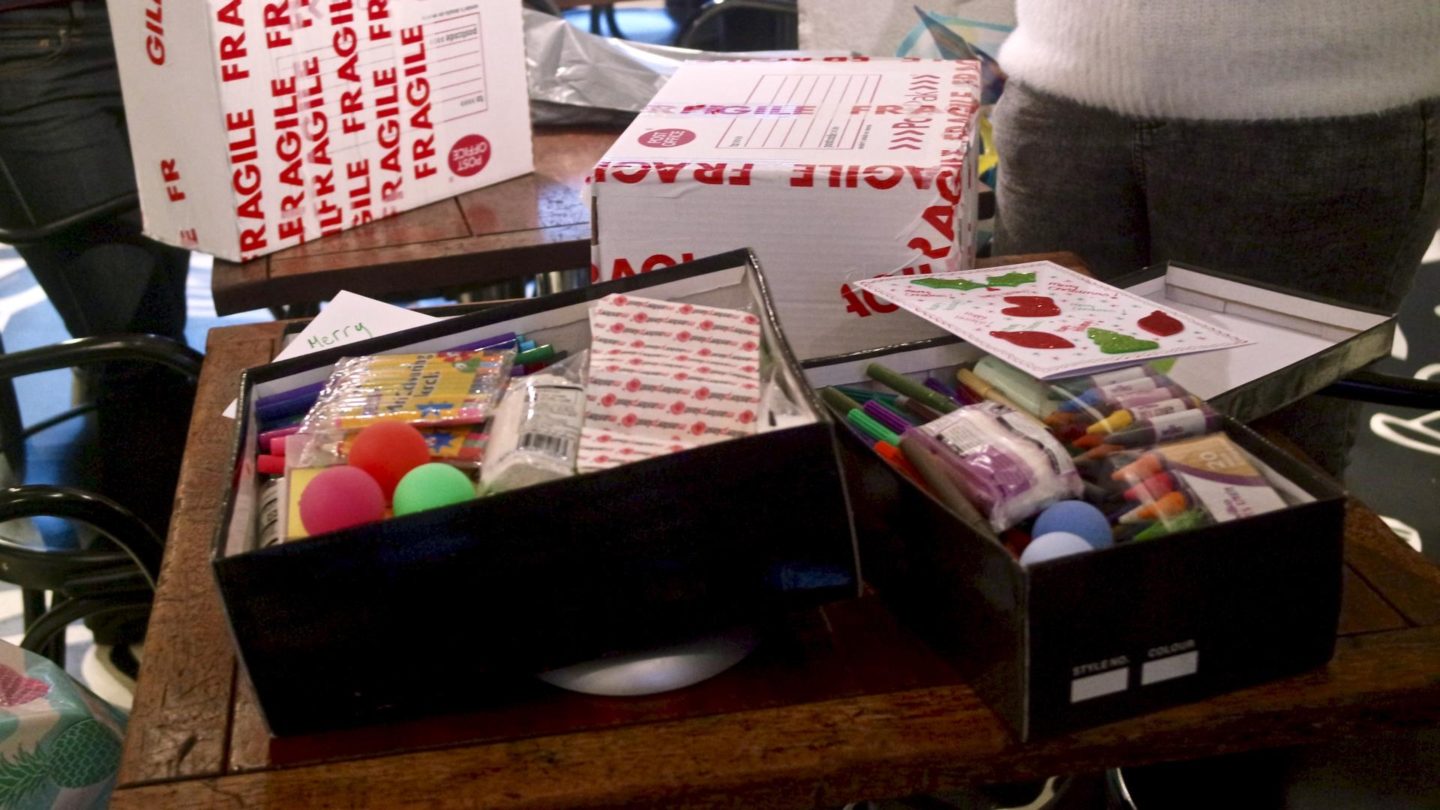 Find me on;
Bloglovin' | Twitter | Instagram