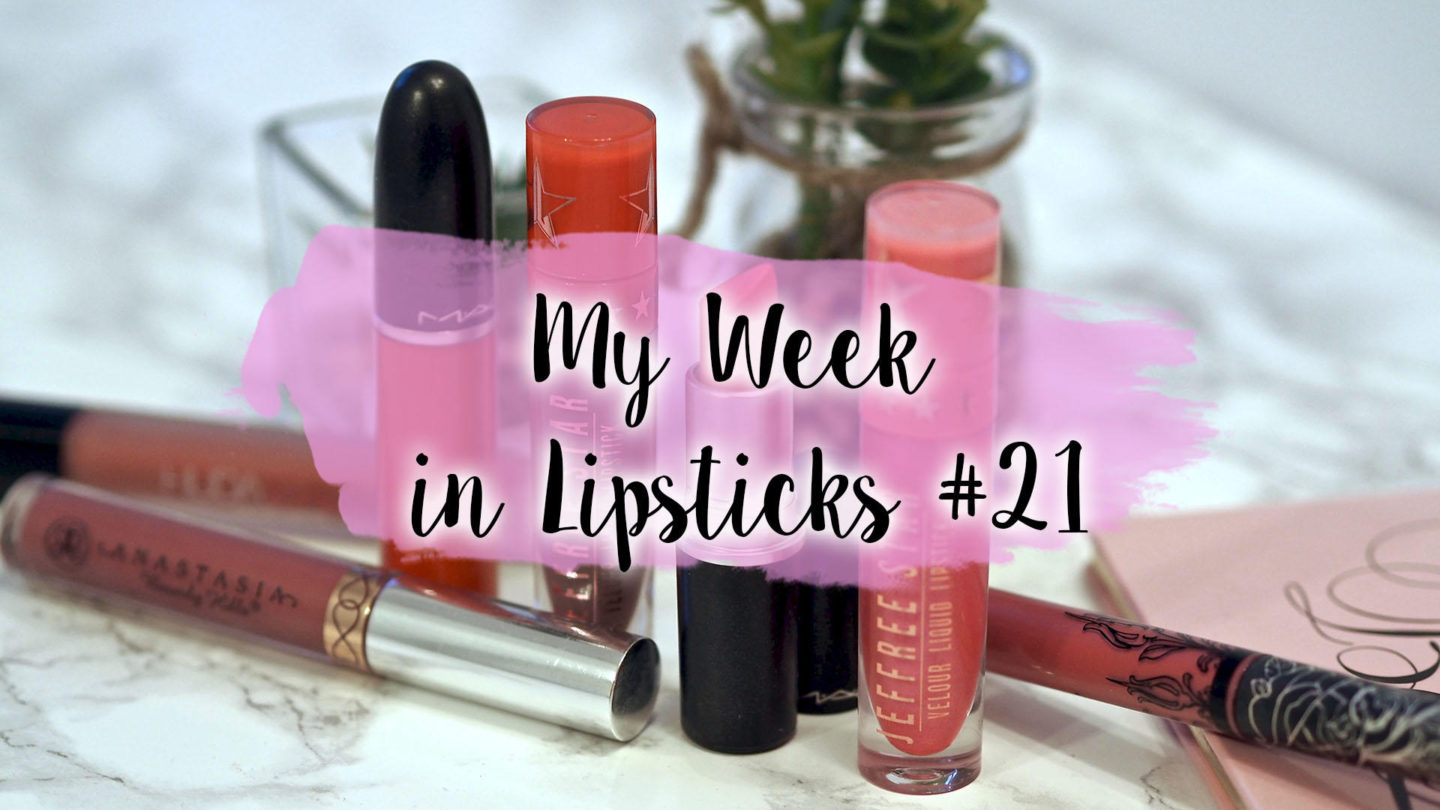 This week was full of highs and lows. Moments I could scream at someone and moments I was so overjoyed I could cry. And of course, lots of lipstick. But enough about that, here's my week in lipsticks..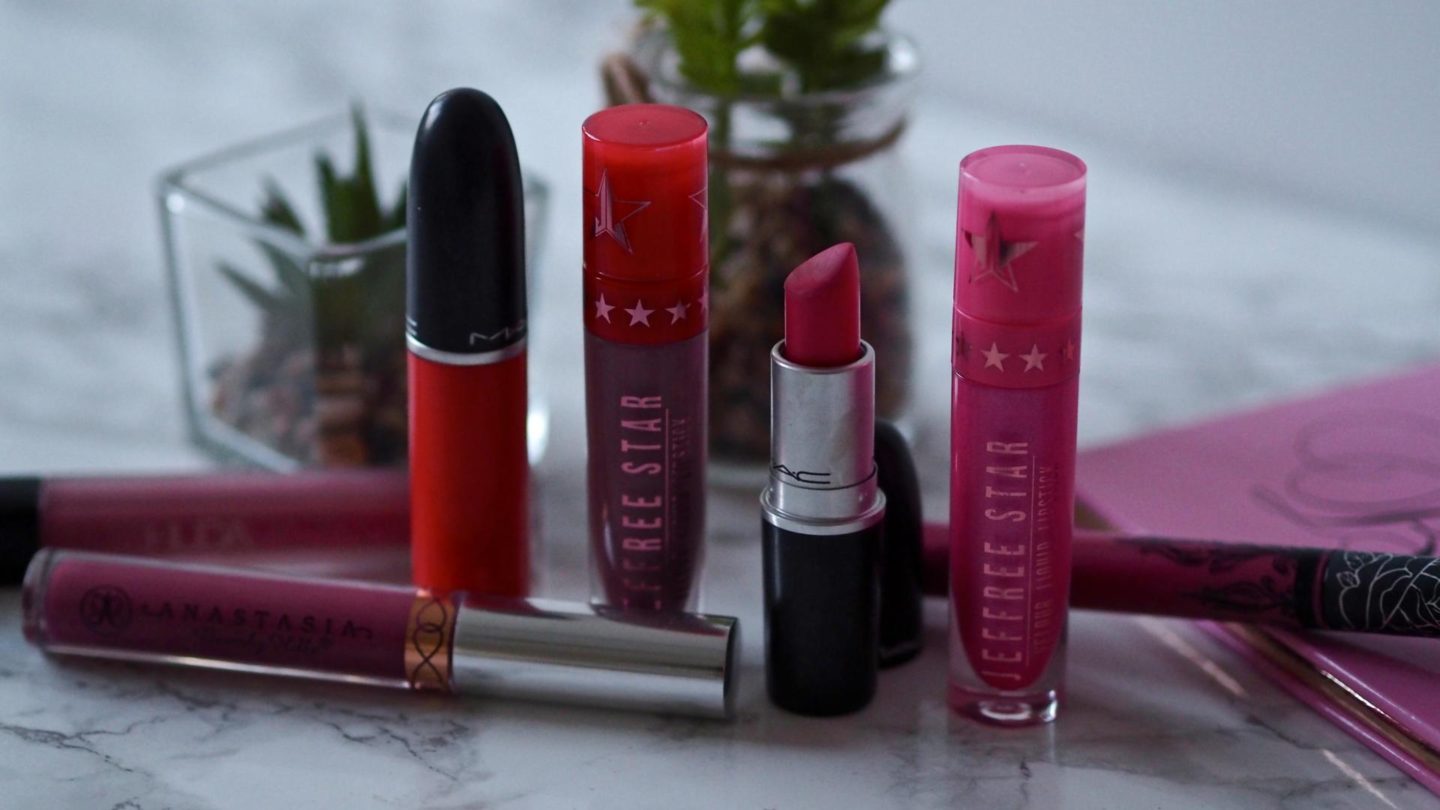 Sunday – Huda Beauty Liquid Matte in Gossip Gurl. Sunday was spent catching up on sleep, as most great Sundays are. When I finally got up, made some scrambled eggs and got dressed the rest of the morning (well early afternoon..) was spent experimenting with my camera settings and taking photos. Finally, I put on my makeup (including this cute pink lipstick) and headed over to The Stable at Kew Bridge. Seriously, I can't get enough of their Kew Garden Grazer Pizza. Roast potato and red onion on pizza? It shouldn't work but it really, really does.
Monday – MAC Retro Matte Lipstick in Silly. After such a fun packed weekend, Monday was a little deflating. But, with the office being so central I took my lunch as a chance to explore locally and discovered some of the cutest streets and boutiques. Plus, it was the perfect excuse to rock this bold pink.
Tuesday – Jeffree Star Velour Liquid Lipstick in Sagittarius. With a day and a half off work coming the next day, Tuesday was spent getting myself prepared enough so that this wouldn't scupper my stats for the month. That, and discovering there's a shortcut to the near by Starbucks thought the offices car park. Dangerous for my bank account. I did however finish early to catch up on taking some photos. Oh, and to get an early night and a bubble bath.
Wednesday – Mac Retro Matte Liquid Lipstick in Quite The Standout. As I mentioned, Wednesday was a half day at work with the Thursday booked as a day off. The reason why? My friend James and his partner Laurence were coming down to London to go to the "Klub Kids Extravaganza" at Troxy, East London that evening. As you may have guessed, we're all massive fans of RuPaul's Drag Race. So we we're buzzing to see some of our favourites live. A fantastic evening, with only one non related hiccup. (Which wasn't this gorgeous red lipstick smudging by the way!)
Thursday – Kat Von D Everlasting Liquid Lipstick in Mother. Admittedly, I woke up on Thursday a little worse for ware. It wasn't that we'd over done the wine so much that we didn't get back until 1am, then processed to go on a Macdonalds run. Clever us. To help cure this and make the most of the sunshine, we headed back over to Kew Bridge for pizza and a few ciders before the boys had to go home.
Friday – Anastasia Beverly Hills Liquid Lipstick in Catnip. Back to work for one day before it was the weekend. If only all weeks had that kinda break in the middle huh? Anyhow, enough about work. My evening was a breath of fresh air catching up with Sophie and sampling Giraffe's newest menu. Cocktails, food and great company, a perfect way to round off the week. This cute pink colour I haven't worn in a while and wonder why I haven't reached for it as it's one of my favourites!
Saturday – Jeffree Star Velour Liquid Lipstick in Dreamhouse. Okay, so I had no plans whatsoever for Saturday. I also had the house to myself so decided to experiment with some bold looks even though I had nowhere to go. And ended up dragging my duvet to the sofa and ordering take out. Absolute bliss. This gorgeous metallic pink went with all manner of bright eye looks I tried. Hopefully I can wear some out the house soon..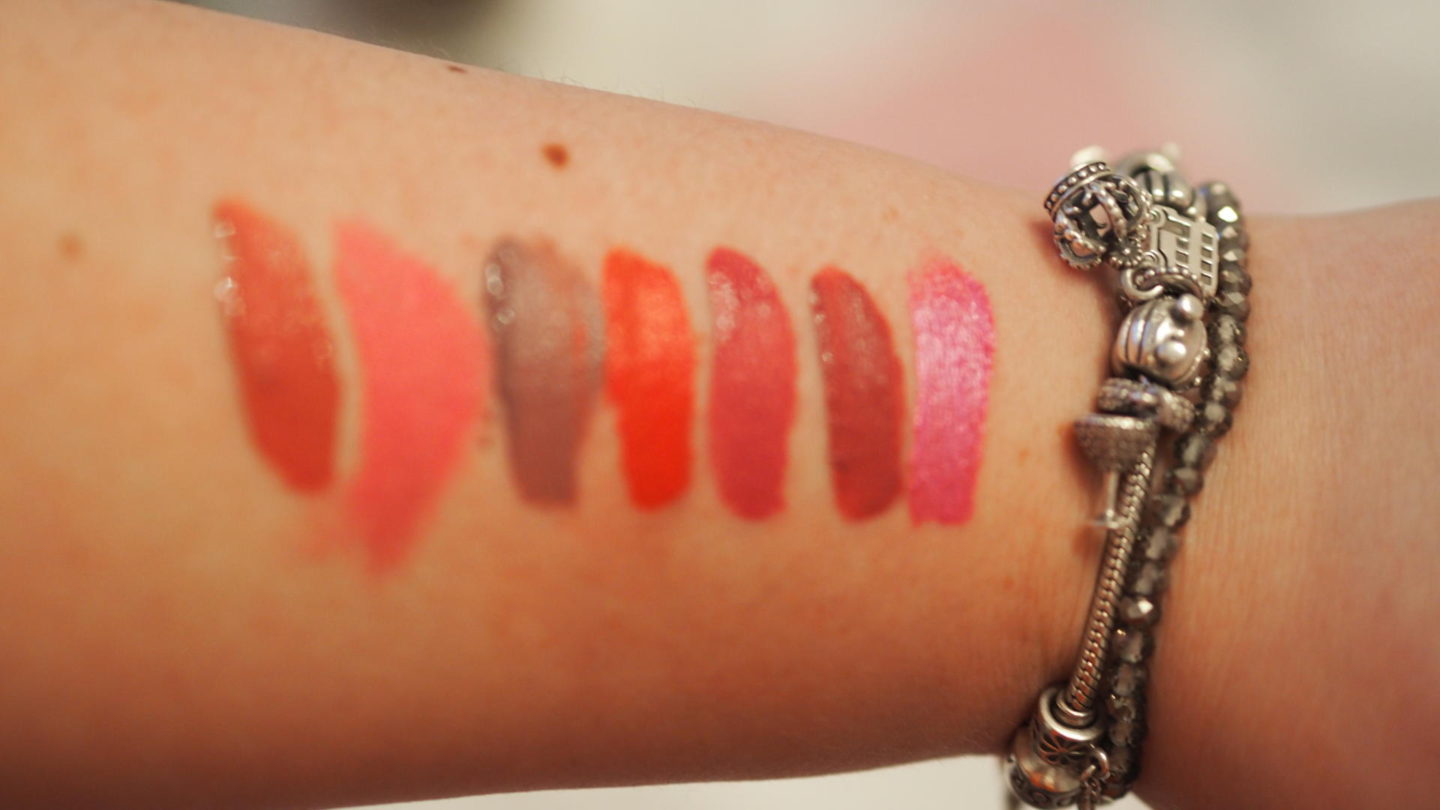 Swatches
Minus Monday's choice, this week was all about the liquid mattes. I should really try and wear less next week…
What lipsticks have you been loving this week?
Find me on;
Bloglovin' | Twitter | Instagram