If you read my blog from time to time you'll probably note that I am terrible when it comes to treating myself to new makeup. I really do try and find any excuse. For example:
I've had some good news? "I should treat myself to a well done lipstick."
I've had a tough day at work? "That palette I've been lusting after will cheer me up, surely.."
It's payday? "Treat 'yo self. It's been a long month!"
And so on… You get the idea!
Anyway, in an effort to stop me splurging on makeup again this payday – here's a selection of products I can't see myself buying and why.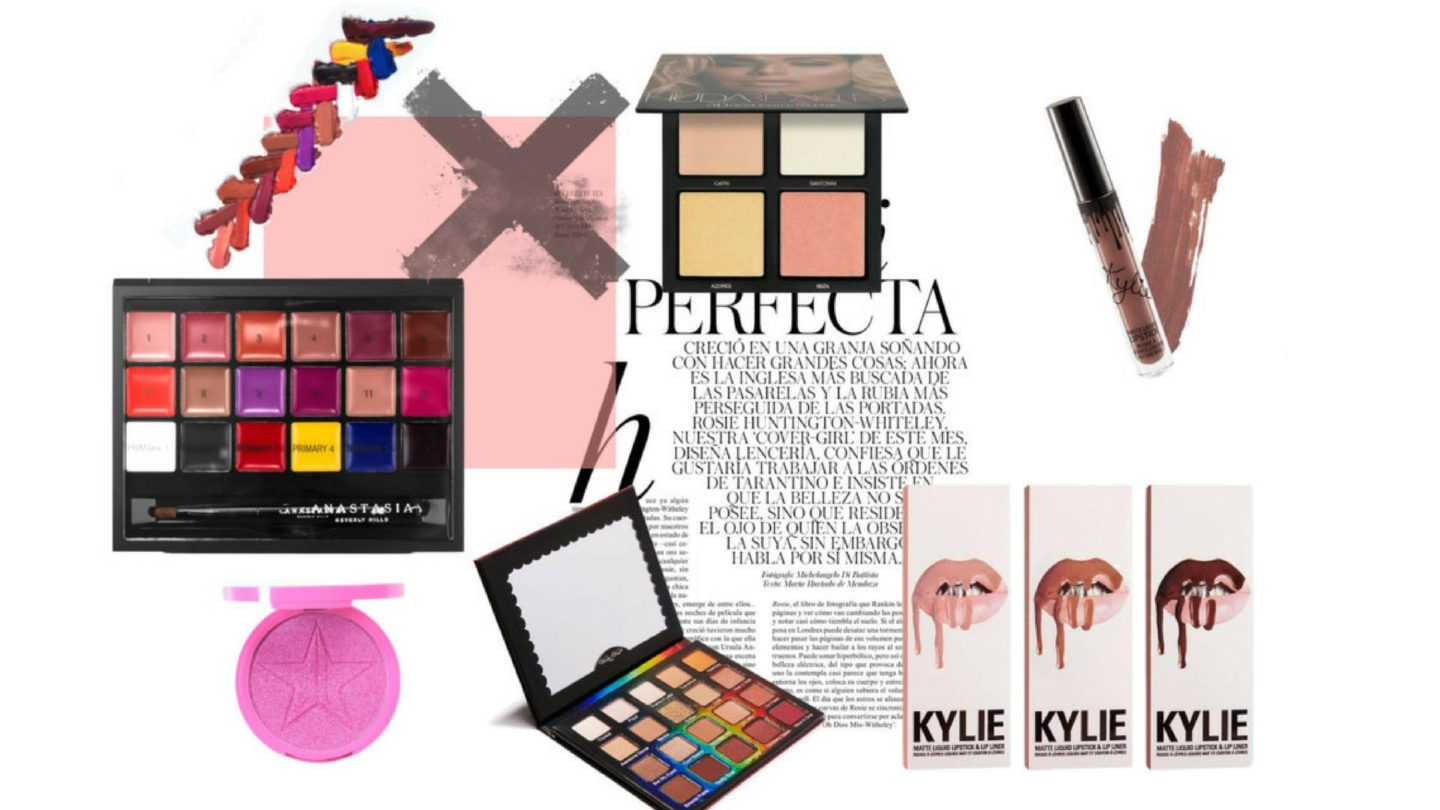 Payday "Anti-Haul" – The Products I Won't Be Buying
Anastasia Beverly Hills Lip Palette. (RRP £38.00) Okay, don't get me wrong part of me really still wants to buy this but the other part of me logically knows I won't get as much use out of it as I should for the price tag. I've streamlined my routine to the point that adding mixing my own lip colour is quite simply something I couldn't afford the time to add in. Not only that, I can be a little pedantic with things so making a colour combo I liked and not being able to recreate it exactly would frustrate me more than I'd like to let on.
Jeffree Star Skin Frost in Regina George. (RRP £25.50) I got my first ever Jeffree Star Skin Frost a few months ago in a Beauty Bay haul. While I loved the formula, I actually ended up giving it a friend as it just did not suit my pale skin tone. (Who loved it too btw!) A great thing that the product packed a punch, but it just didn't work for me. While I'm currently lusting after Princess Cut and Ice Cold (and the teased highlighter palette) I spotted Regina George. As a lover of all things pink, I was instantly drawn to it. But, knowing how pigmented the formula is I know I couldn't make it work for me.
Huda Beauty 3D Highlight Palette. (RRP £40.00) When I first saw that Huda Kattan was releasing a highlighting palette I knew I'd have to buy it. I hunted the internet for swatches and got excited at every single teaser I saw. After falling head over heels for the formula of her liquid lipsticks, how could I not pick up this palette?! Well, the first start of doubt came when even weeks after release I wasn't seeing any rave reviews. At all. The nail in the coffin for me was Kirsty's honest review. I trust her opinion so for now at least, I'm saving my money. (& probably picking up an Anastasia Beverly Hills Glow Kit instead!)
Violet Voss Holy Grail Eyeshadow Palette. (RRP £43.00) I can't hear this palette's name without having a little laugh to myself. Nothing to do with Violet Voss' team, more that my friend Leah spent £88 to get it inc shipping / taxes etc and then two weeks later it was back on Beauty Bay. Anyway, while I'm a fan of shimmer shadows and Leah praised their quality – I just can't justify £43 for a cardboard palette. If they bought out one that wears a little better or it goes on sale however, I'd probably change my mind.
Kylie Cosmetics Lip Kits. (RRP $27) At roughly £21 for a liquid lipstick and a matching liner, Kylie's Lip Kit's don't seem to be bad value for money at all. However, the thing that puts me off? You need to factor in customs charges (or using a shipping agent) plus shipping to the UK into this too. At the end of the day, the initial hype has died down for me and unless a new launch really blows me away I won't be using my Kredit Kard on this particular Kardashian line.
On that note, that's a hundred and odd pounds that should mean that instead of being spent on cosmetics I can put towards something more meaningful. Or just set back in case of emergency. Because, well, you never know when you'll be left with too much month at the end of your money. If you get really stuck, the team over at Cash Lady specialise in loans no matter what your credit. Obviously, it shouldn't be a monthly thing but it's great to know if you've accidentally over spent for that month and something major comes up.
Have you tried any of these products? If so, would you buy them again?
Find me on;
Bloglovin' | Twitter | Instagram