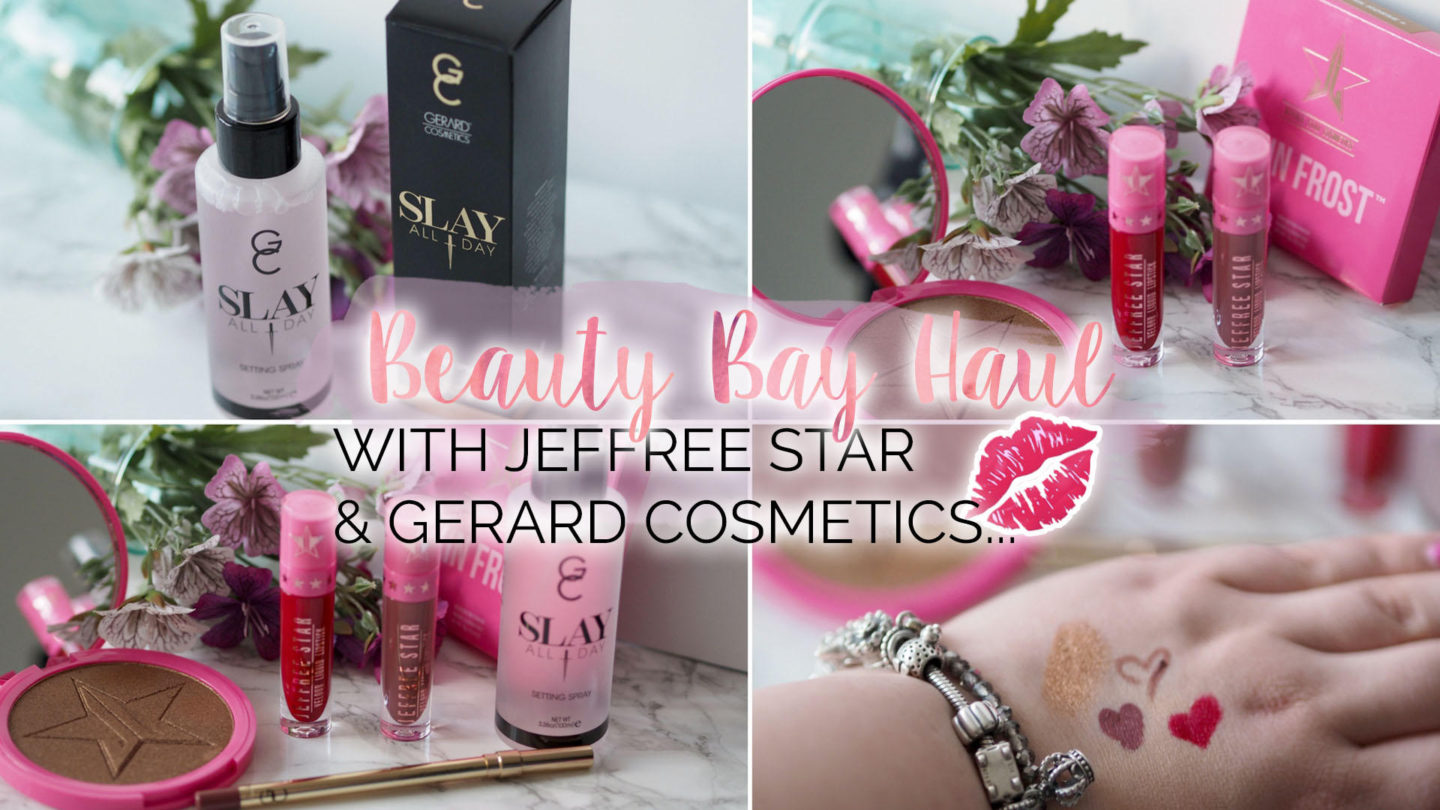 So this payday, I was super naughty. I knew I was going to want to buy the new Jeffree Star collab with Manny MUA when it launched but I still found myself browsing on Beauty Bay. Under the guise of "my setting spray is running out, I should really buy a new one…" I thought I could get away with only purchasing that one thing. (Even though third of a bottle left isn't really almost done. I knew I was only making excuses to myself.) Long story short, the next day a box filled with goodies from Jeffree Star and Gerard cosmetics landed on my doorstep. So, I feel I ought to at least try and justify my haul by sharing it with you lovely lot;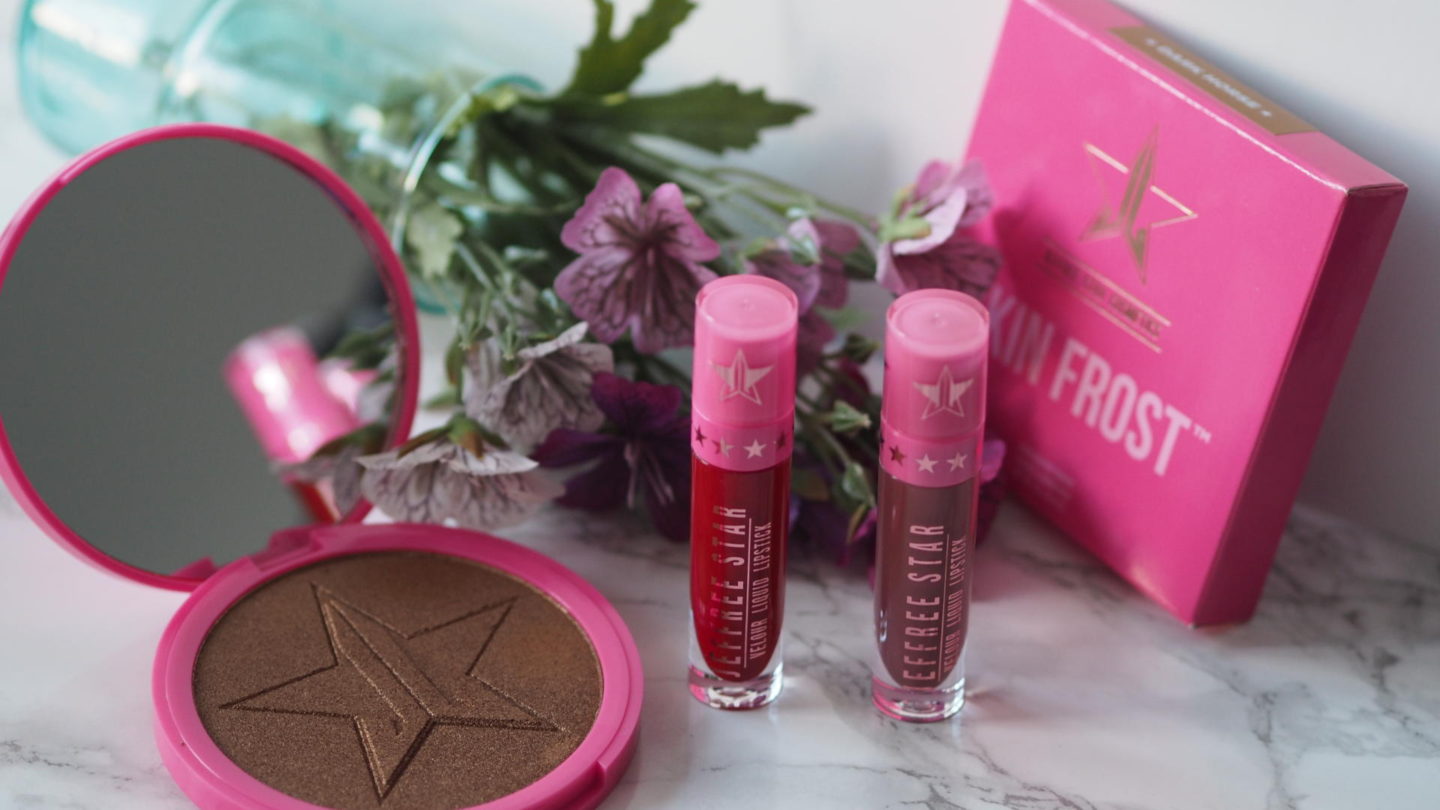 Beauty Bay Haul inc Jeffree Star & Gerard Cosmetics
While it looks like a lot of product (well okay it is), I can say that it was considerably cheaper than you might be thinking. At the time of ordering, there was a "Spend £30 on Jeffree Star Cosmetics and get a free Dark Horse Skin Frost (RRP £25.50)" and a buy one get one half price across all Gerard Cosmetics. Meaning my haul came in at £51.50. Naughty, but not as naughty as it could have been getting 5 luxury items for that price tag.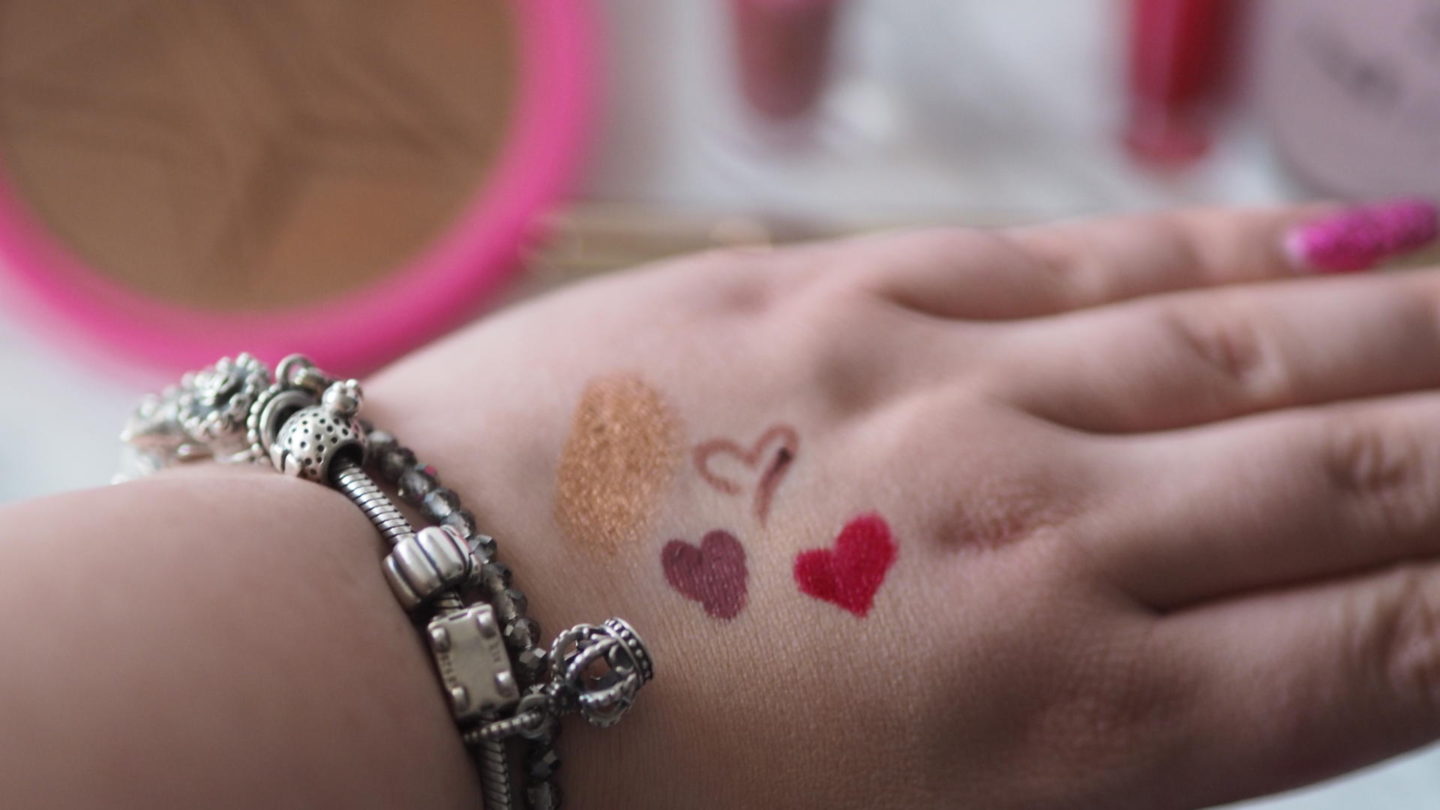 Jeffree Star Cosmetics
Velour Liquid Lipstick in Rich Blood £16.00. After falling in love with the metallic formula when I last had a Jeffree Star haul, I couldn't resist adding Rich Blood to my collection. It's not as shiny as Dreamhouse, but it's still a gorgeous metallic ruby red and one that I feel works fantastically against my pale skin tone. I can certainly see myself getting a lot of use out of this lipstick over the coming months.
Velour Liquid Lipstick in Androgyny £16.00. Androgyny is one of the cult colours from Jeffree Star's lipstick line, so I just had to try it for myself. This sultry, plum mauve is a fantastic "day to night" colour. I've so far been rocking this when I need a colour that works for both the office and any plans after. Plus, it seems to work perfectly with the Gerard Cosmetics lip liner I picked up with it. Bonus!
Skin Frost in Dark Horse £25.50. (Free with a £30 purchase). I've been dying to try one of the Skin Frost highlighters. However, I'd been waiting until the rumoured highlighting palette comes out later on this year (or until the Manny MUA collab). But with the offer I couldn't resist. Sadly, I've found Dark Horse to be a little too dark for me. Then again, I am pretty darn pale. Next time I think I should try something more along the lines of Ice Cold or Princess Cut which seem to be more suited to my skin tone.
Gerard Cosmetics
Slay All Day Setting Spray in Grapefruit £14.50. (£10.88 with buy one get one half price offer). Coming in a range of scents including Cucumber, Peach and Jasmine, there's something in the Slay All Day range for every taste. Last time I picked up Jasmine (mostly as it was pink) but found it a little perfumy, so decided this time to try a fresher scent – namely Grapefruit. It smells fabulous and leaves my makeup ready to "Slay All Day".
Lip Pencil in Cher £11.50. (£8.62 with buy one get one half price offer). With a lipstick collection as large as mine, you can never really have too many lip liners to match. Cher is a warm rosy brown and I love the colour so much, well I might need to treat myself to the matching lipstick next time…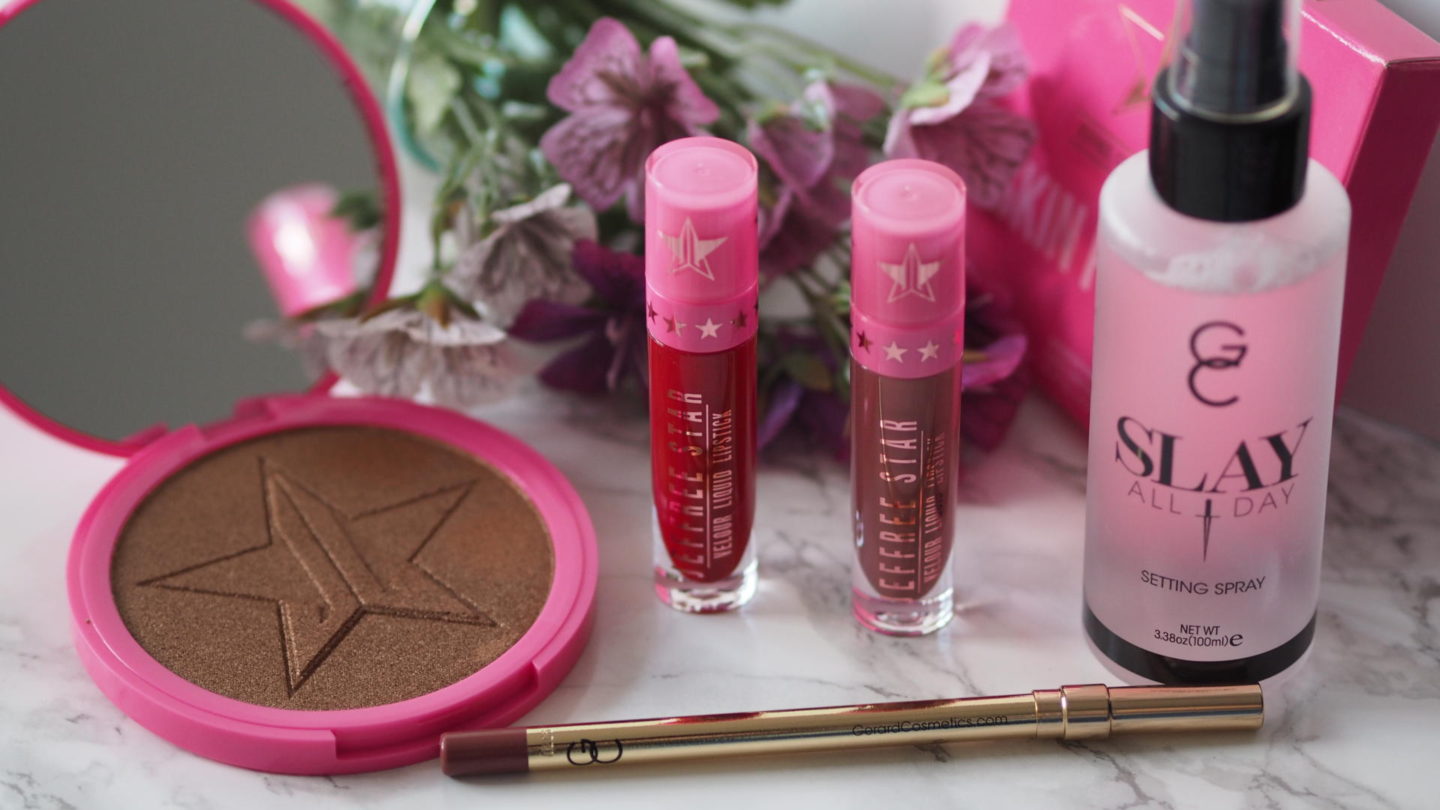 In the end, I didn't get my paws on the Jeffree Star x Manny MUA collab box. (Despite waiting in a virtual queue for tickets for most of a morning). So I feel that almost justifies this haul even if my bargains didn't!
What's in your Beauty Bay shopping basket at the minute?
Find me on;
Bloglovin' | Twitter | Instagram