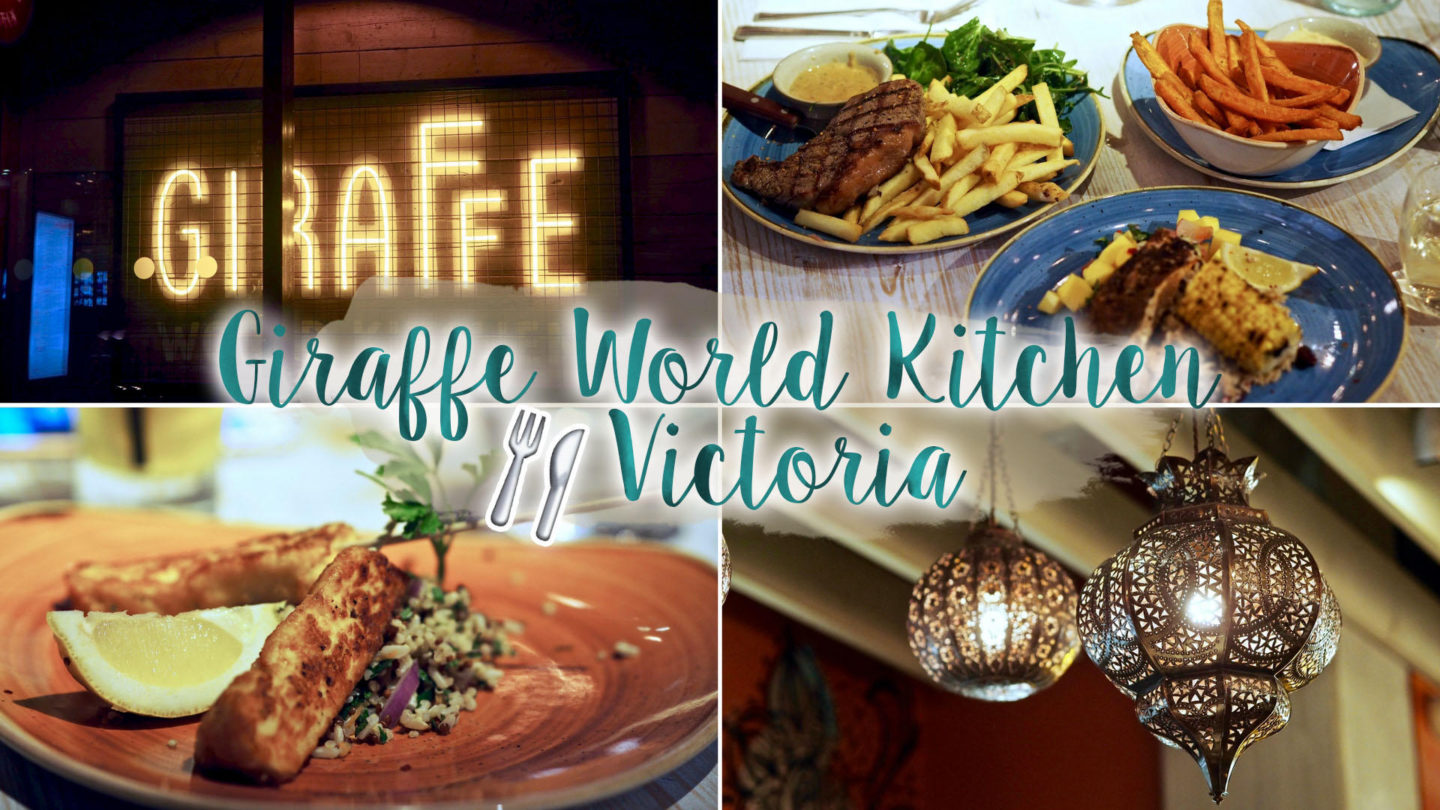 If there's one thing I probably spend too much money on it's going out to eat. What can I say? I just love food. On which note, a few weeks back one of my favourite blogging buddies Sophie and I headed over to the recently refurbished branch of Giraffe World Kitchen in Victoria. With a range of different dishes from around the world, I've always found Giraffe a great choice even with my fussiest of friends and family. With everything from tapas to burgers, there really is something for everyone. Having just moved office to Victoria and being in need of a catch up, it seemed the ideal time to pay a visit to the local Giraffe World Kitchen…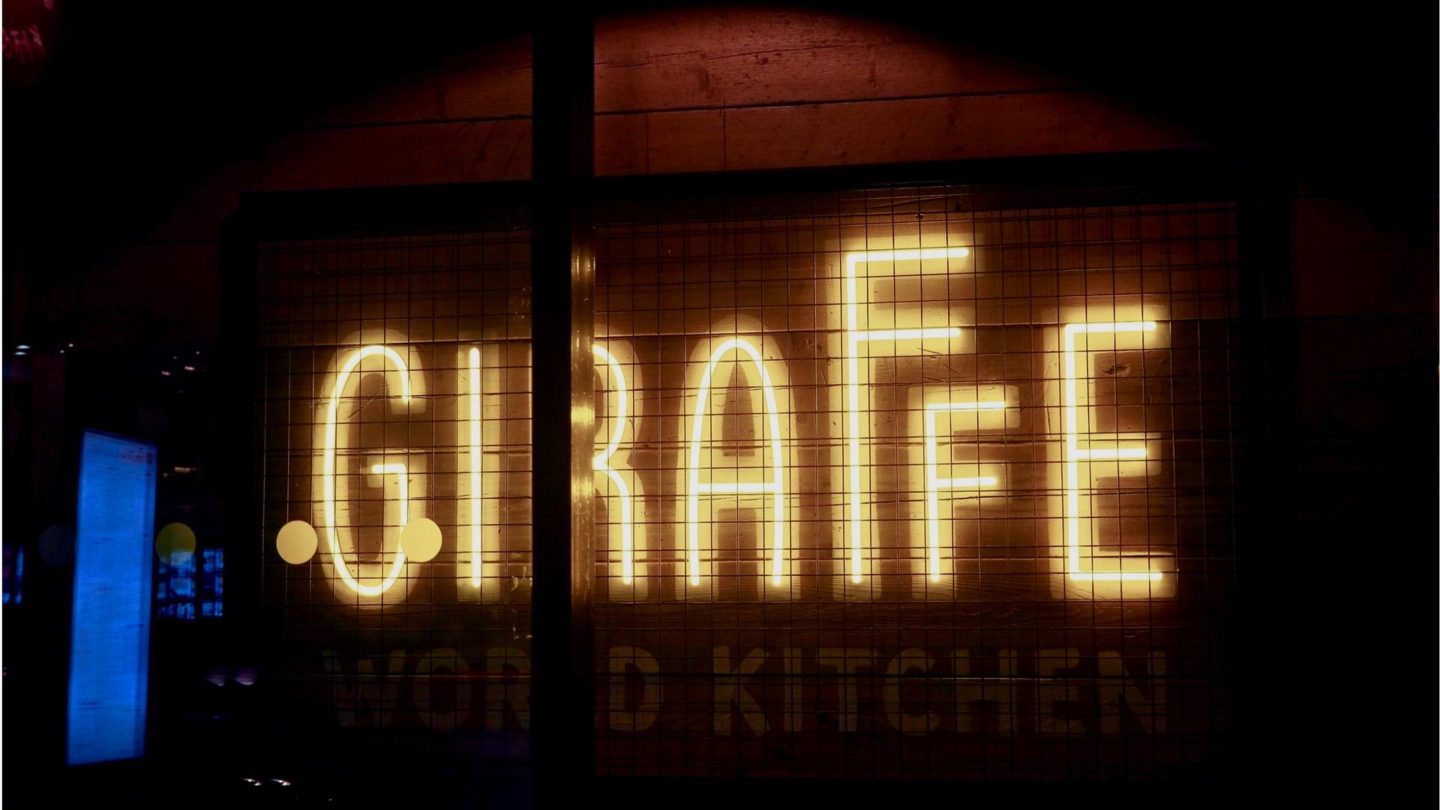 Giraffe World Kitchen, Victoria
A short walk from Victoria train station and the Victoria Apollo Theatre, you'll find Giraffe World Kitchen. Ideal for if you're looking for somewhere to grab a bite to eat after travelling or before the theatre.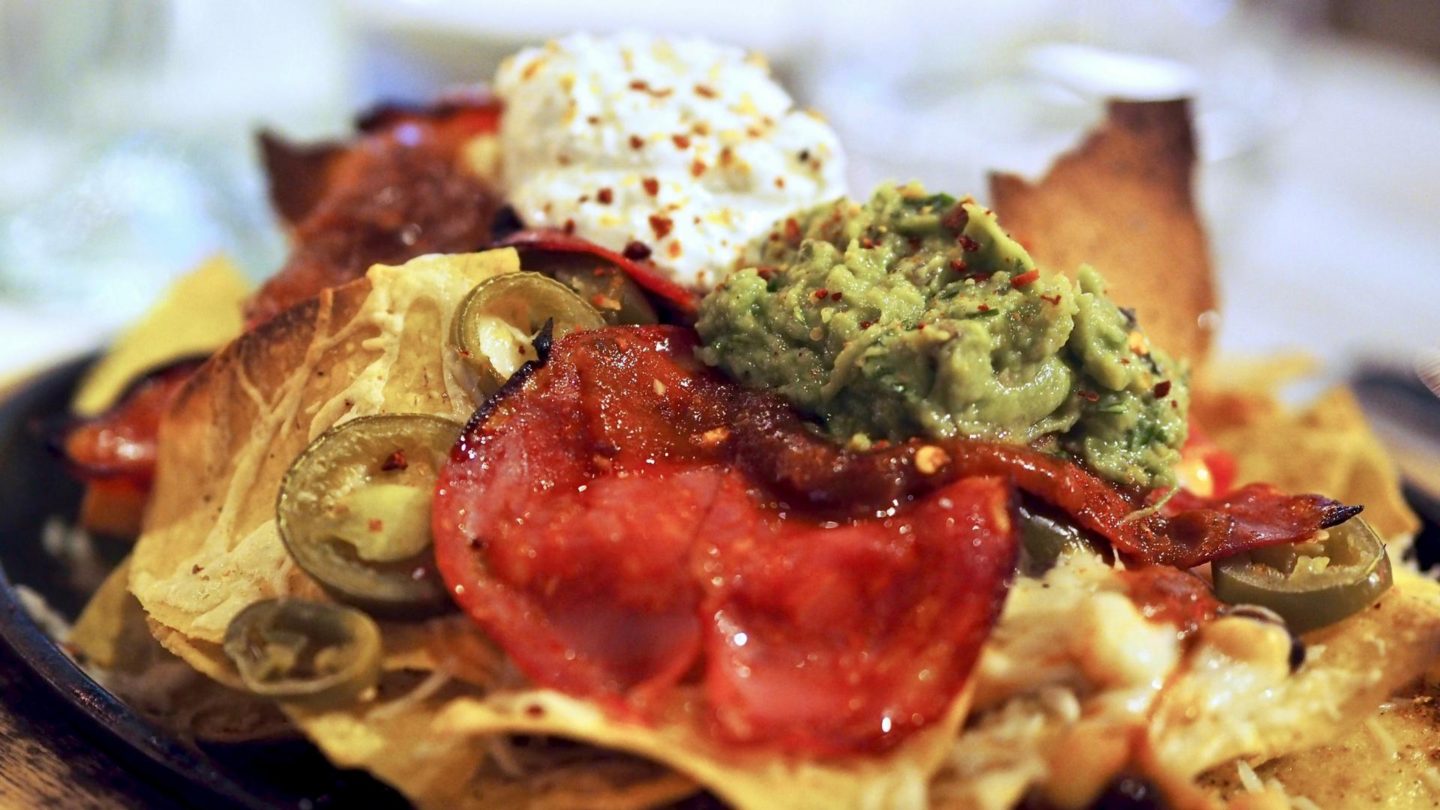 Starters To Share
For starters, as we always seem to do, we went for the nachos to share. Namely, this time the Nachos Sharer Plate which was piled high with black bean chilli, Monterey Jack cheese and of course, guacamole and sour cream. The Nachos Sharing Plate comes with the option to add chorizo or chicken, we decided to add chorizo to ours and it was a tasty addition to the dish adding an extra texture and burst of flavour.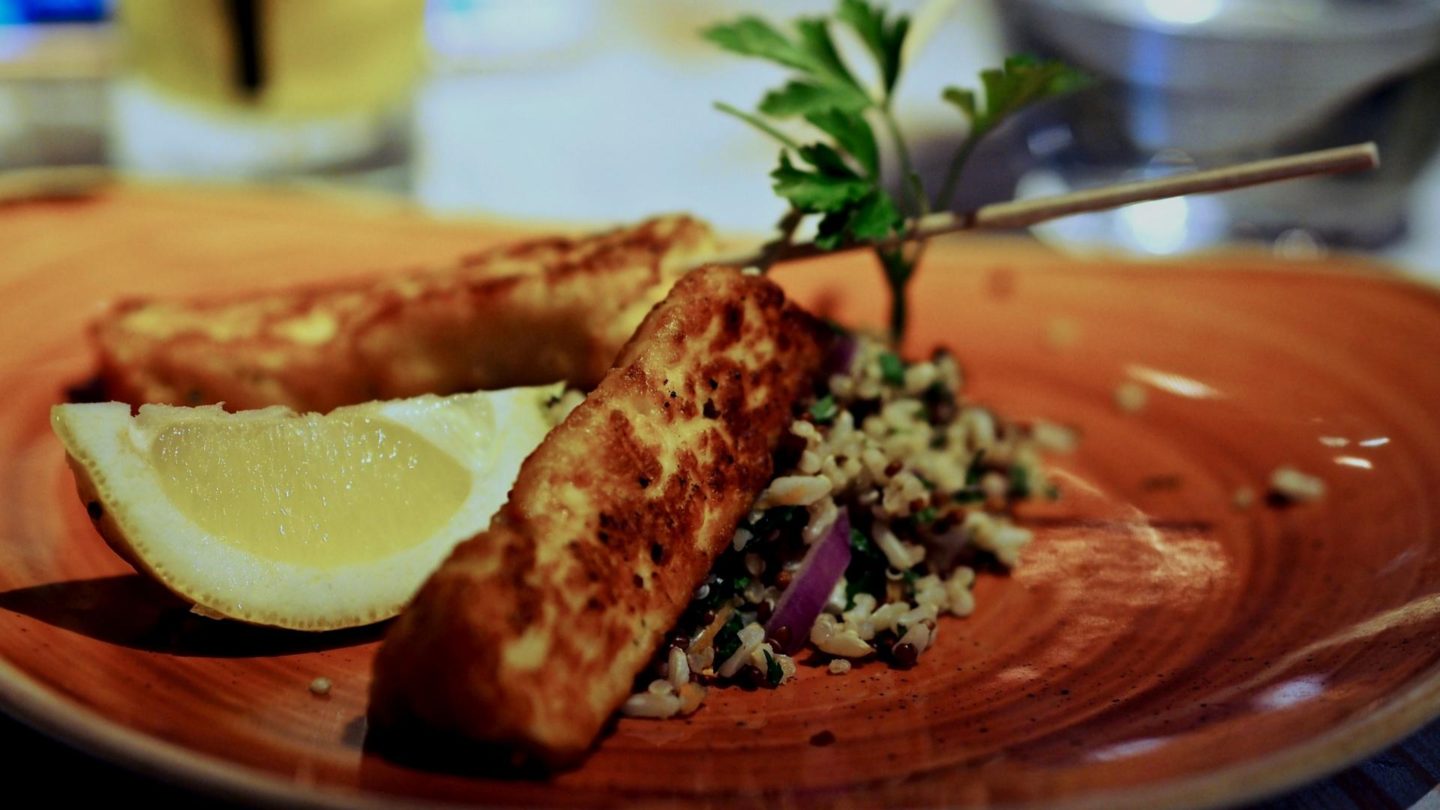 Alongside the nachos, we ordered the Halloumi Skewers. After having a bad experience with badly cooked halloumi a few years back I thought it was firmly off the menu for me. However having recently rediscovered a love for halloumi, these skewers were an absolute treat. Perfectly cooked and served on a bed of brown rice and quinoa tabbouleh. I could quite easily have eaten them all day long!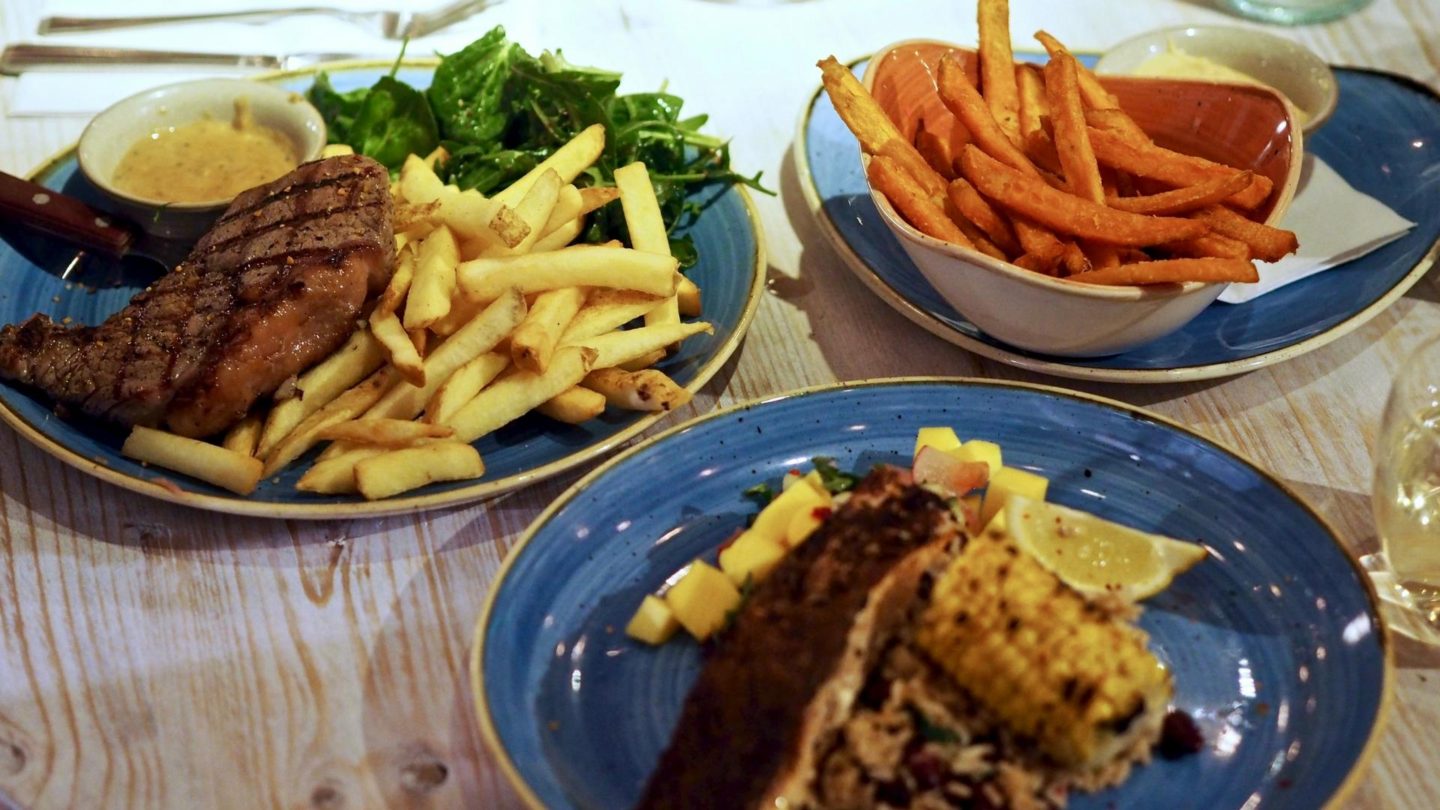 The Main Event (or, the main courses)
With so many tasty sounding main courses we were spoiled for choice. But, after much deliberation we decided – we'd gone for our usual starters, so why not carry that on through to the mains?! I chose the Blackened Salmon on a bed of rice and beans with a mango salsa. (To which I was a bit of a piggy and ordered sweet potato fries to the side.. What can I say, I love me some sweet potato fries!). While Sophie went for the Grilled Sirloin Steak, which came with chips and salad, to which she added the bourbon peppercorn sauce. Both of us were super impressed with our mains and verging on stuffed when we spied the dessert menu. And well, we simply couldn't say no…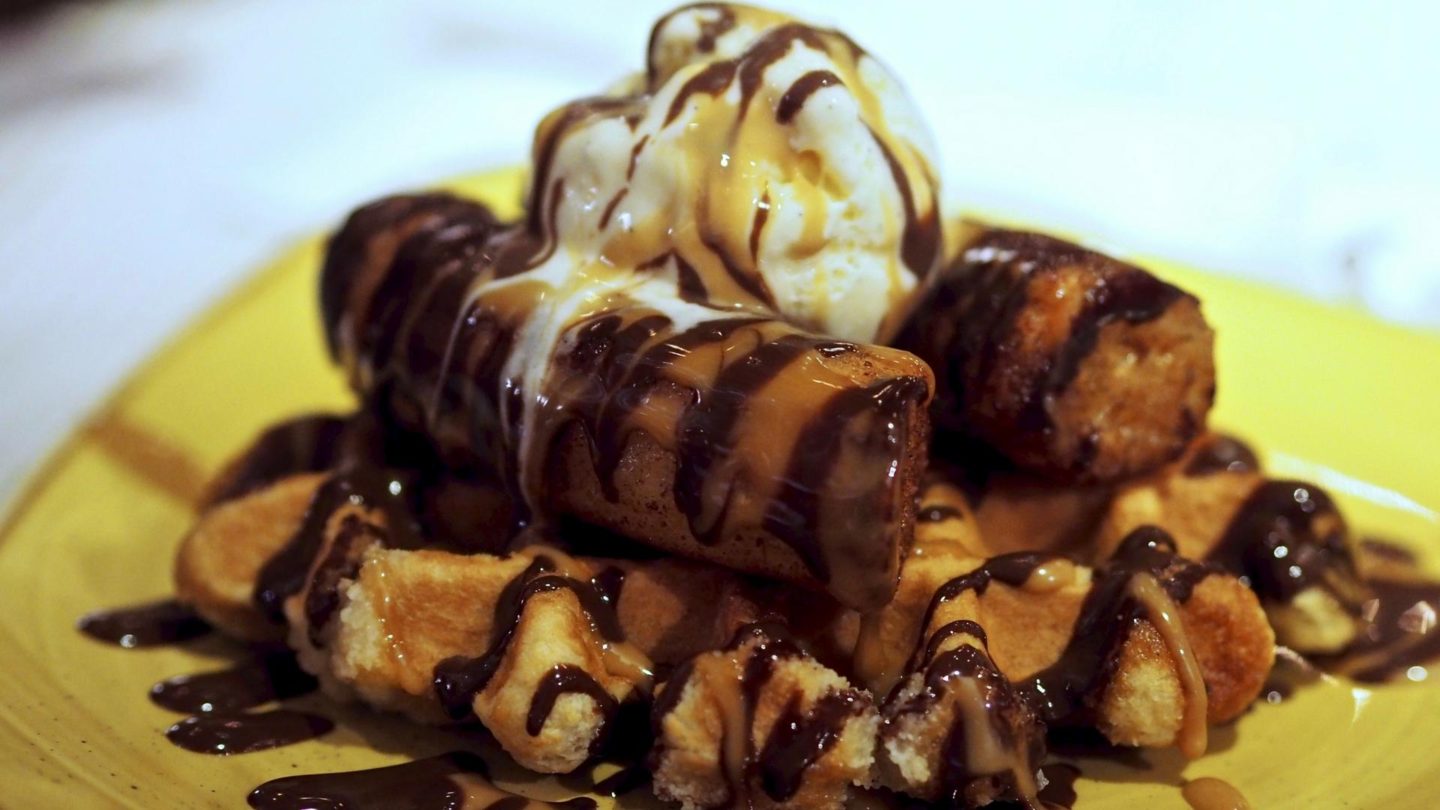 Satisfying our sweet tooth
The dessert menu was choc' full of things to satisfy your sweet tooth(pun totally intended). With everything from Sorbet to Cheesecake to Sundaes, even with full tummies it all sounded tempting. In the end Sophie selected the Banana Waffle Split and I played it safe and went for Churros with orange chocolate dipping sauce. Both were absolutely delicious, but next time, if I'd had a started I'd probably pick one to share!
The level of service was excellent, the food was both tasty and reasonable priced. It certainly won't be my last time I pay a visit to Giraffe World Kitchen, Victoria!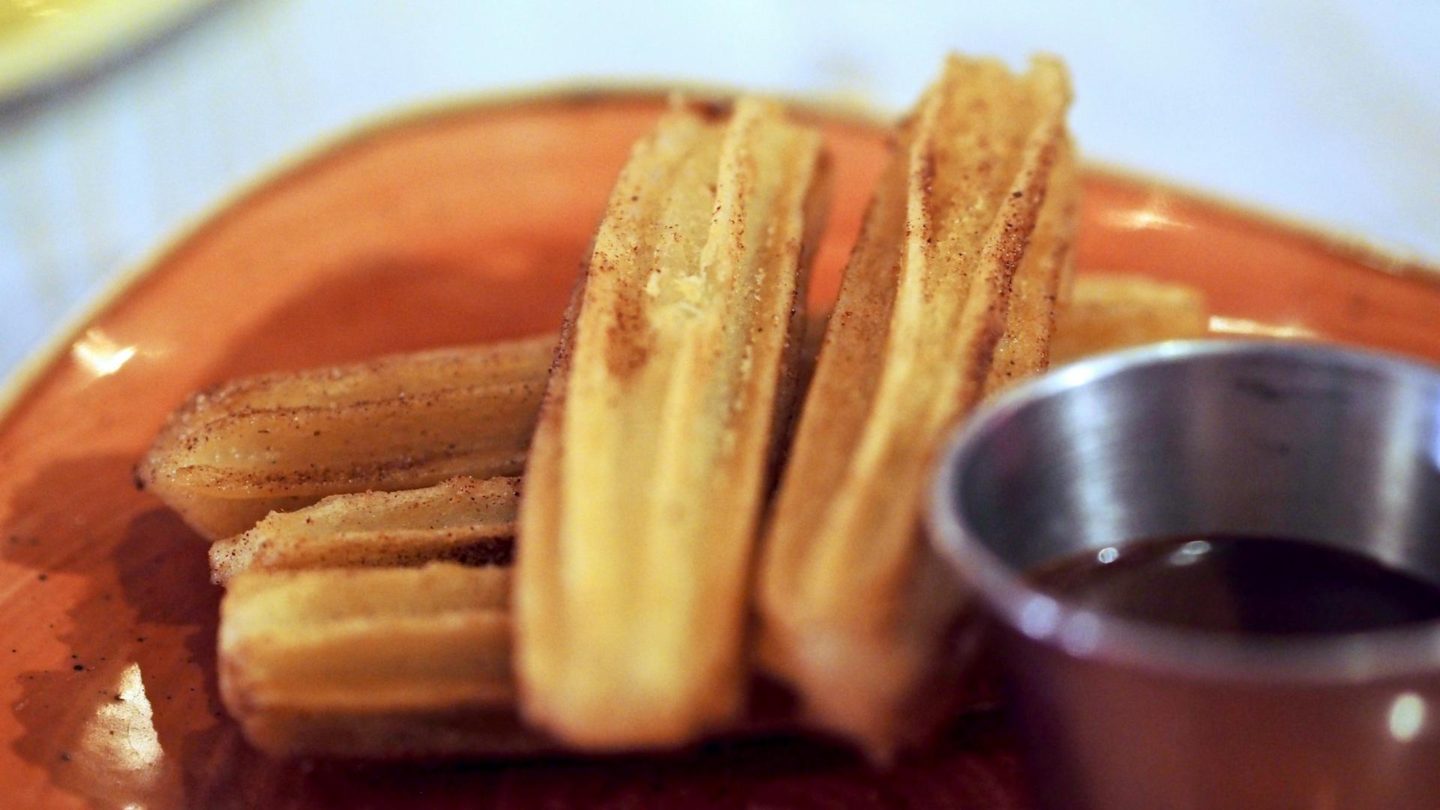 Have you been to Giraffe World Kitchen before? What's your favourite dish?
Find me on;
Bloglovin' | Twitter | Instagram
*I was invited as a plus one by Sophie to check out the refurbished Victoria branch of Giraffe World Kitchen. As always, all views are my own.