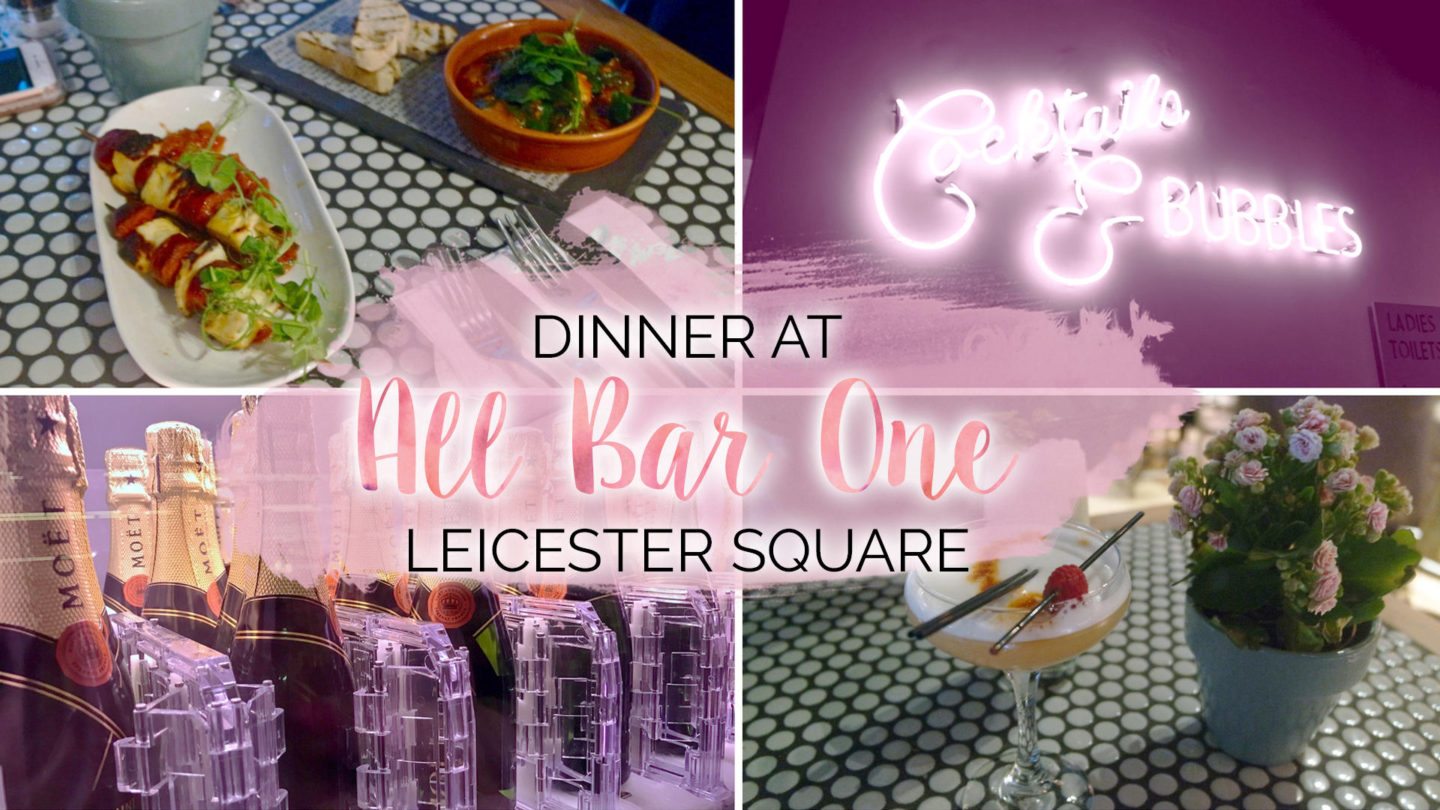 A few weeks ago, I was invited to the opening of All Bar One's new Leicester Square branch. While I had a fabulous evening, as it was so busy, I didn't get as many photos as I would have liked. So two weeks back, Sophie and I headed down to go for dinner. An evening of food, cocktails and good company was exactly what I needed..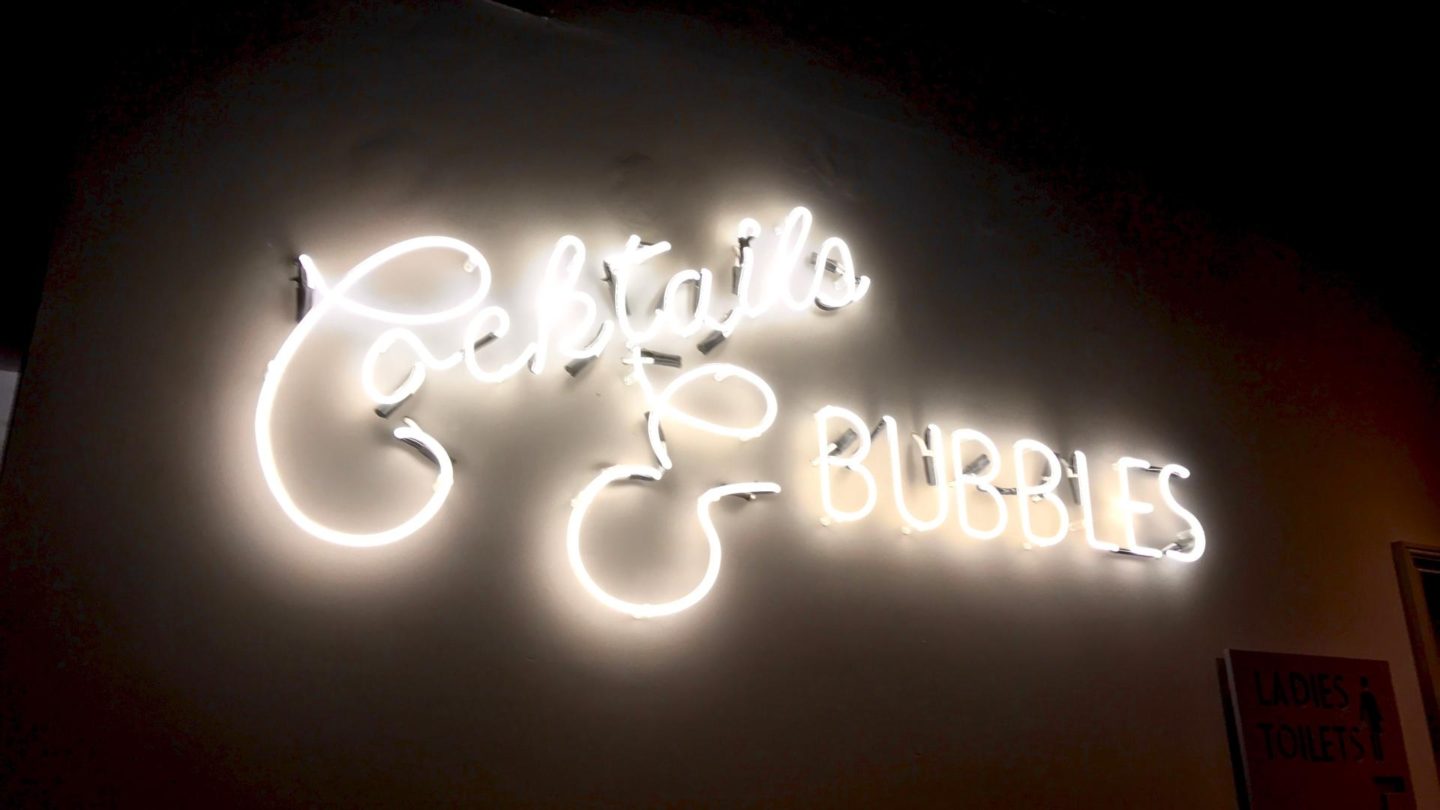 All Bar One, Leicester Square
Right in the heart of Leicester Square, All Bar One have chose an impressive location to say the least. (At the minute, the entirety of Leicester Square Garden is taken over by a Christmas market. If you ask me, this makes All Bar One is a great spot to pop in to warm up!) Anyway, on to the bar itself. All Bar One's Leicester Square branch is across two floors with a bar and seating on each. As the ground floor seemed to be more popular with people popping in for a drink after work, we headed upstairs. We sat near the window with a great view of the open kitchen. Perfect for both people watching and having a nosey at other people's food before we ordered. (It can't just be me that enjoys being that nosey right?!)
Sharing Plates & Cocktails
With a selection of small plates, sides, burgers and mains on offer we were spoiled for choice. So naturally, while we mulled over our decision, cocktails were in order. With Sophie telling me about her recent holiday, she decided to get her pool side drink of choice – a pina colada. While I went for a Sourpuss. In case you're wondering, it's a mix of gin, elderflower liqueur, rhubarb & rosehip syrup, lemon, sugar and egg white. It lives up to the "sour" in it's name for sure, but it's sharpness was right up my street.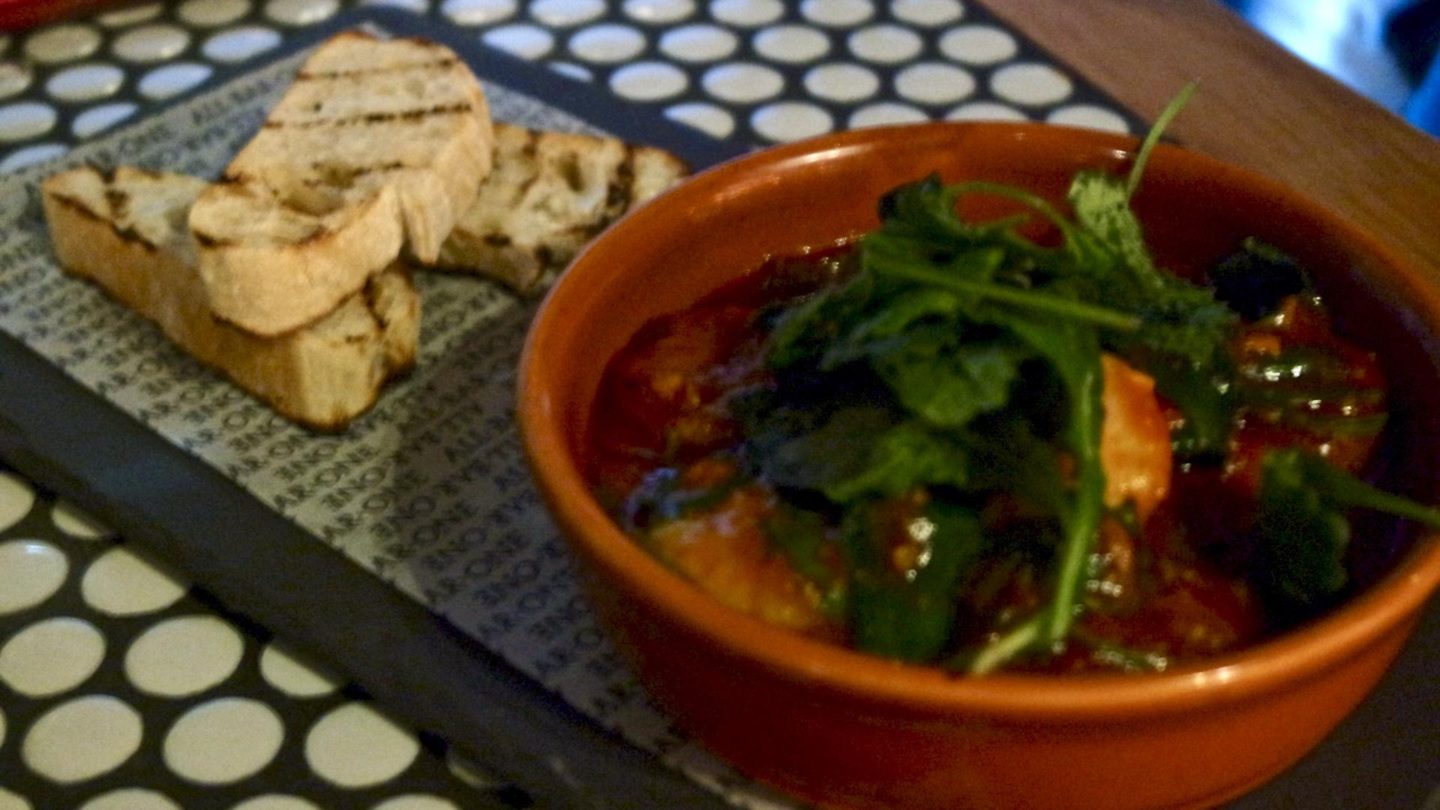 Once we'd caught up on how our days had been, we decided that we'd order a few bits to share and a main. While we were tempted by lots of the small plates, we eventually settled on the All Bar One Nachos with pulled pork, Chorizo and Halloumi Skewers and Pan-Fried King Prawns in tomato sauce. While I would normally avoid cheese, the halloumi skewers were incredible and an unexpected favourite. We both under estimated the size of the small plates and after finishing these wondering how we'd find room for our mains. Most likely my new go to for grabbing a bite to eat after work. Cocktails and a selection of just the right size bites to eat? Sold!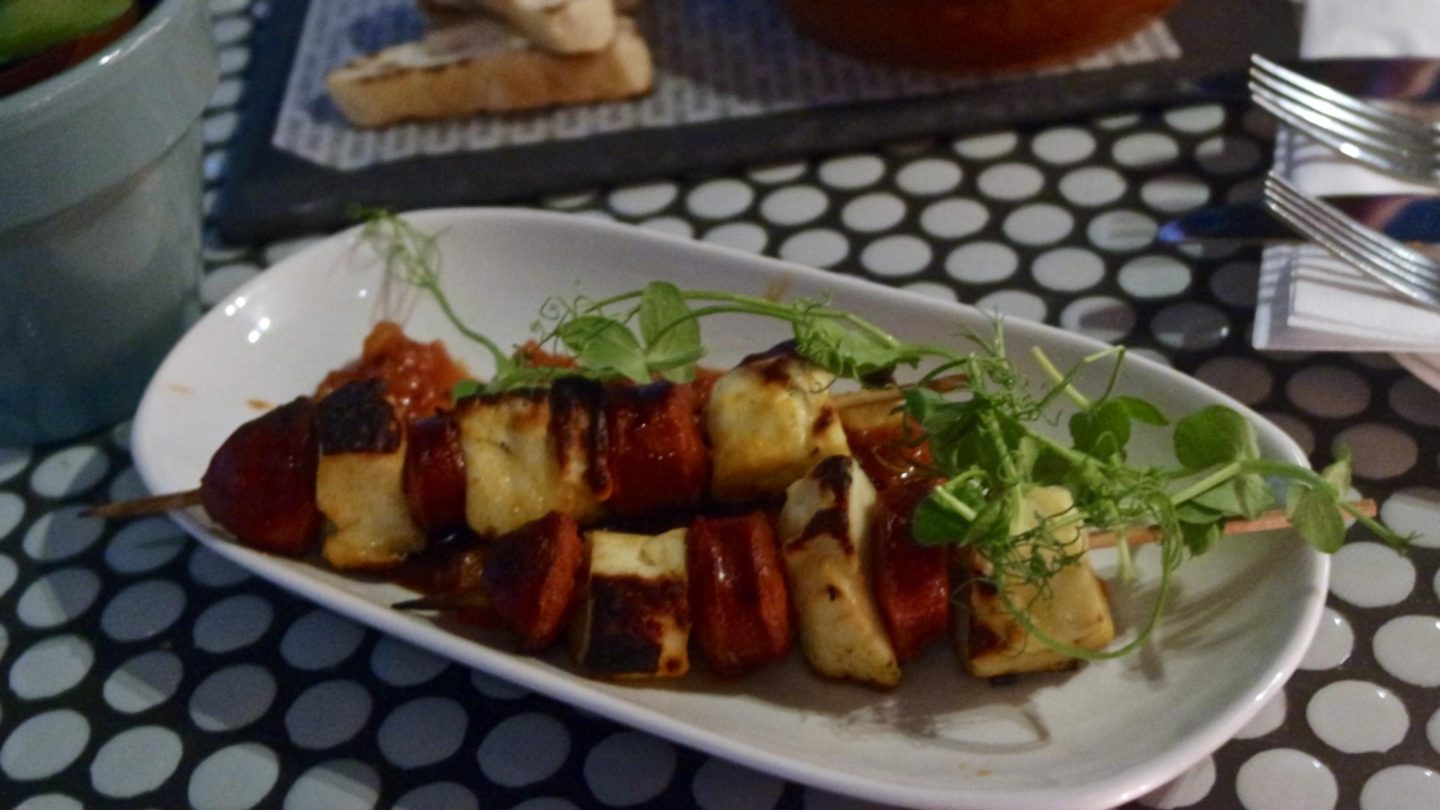 & The Main Event Courses
Shortly after our nachos arrived came the main courses. Sophie went for the 21 day aged Steak Frites, with peppercorn sauce. She was impressed and said that there was no fat, which I find can often be an issue when ordering rib-eye steak. As I'm trying to cut down the amount of red meat I consume, I went for the Smoked Haddock and Mustard Fishcakes. They were light, perfectly seasoned and contained just the right amount of haddock. Both our dishes came with fries, tasty and as a stand alone meal would have been ideal.
With full bellys we headed to the get the tube home. It really was a fantastic way to spend a Thursday evening.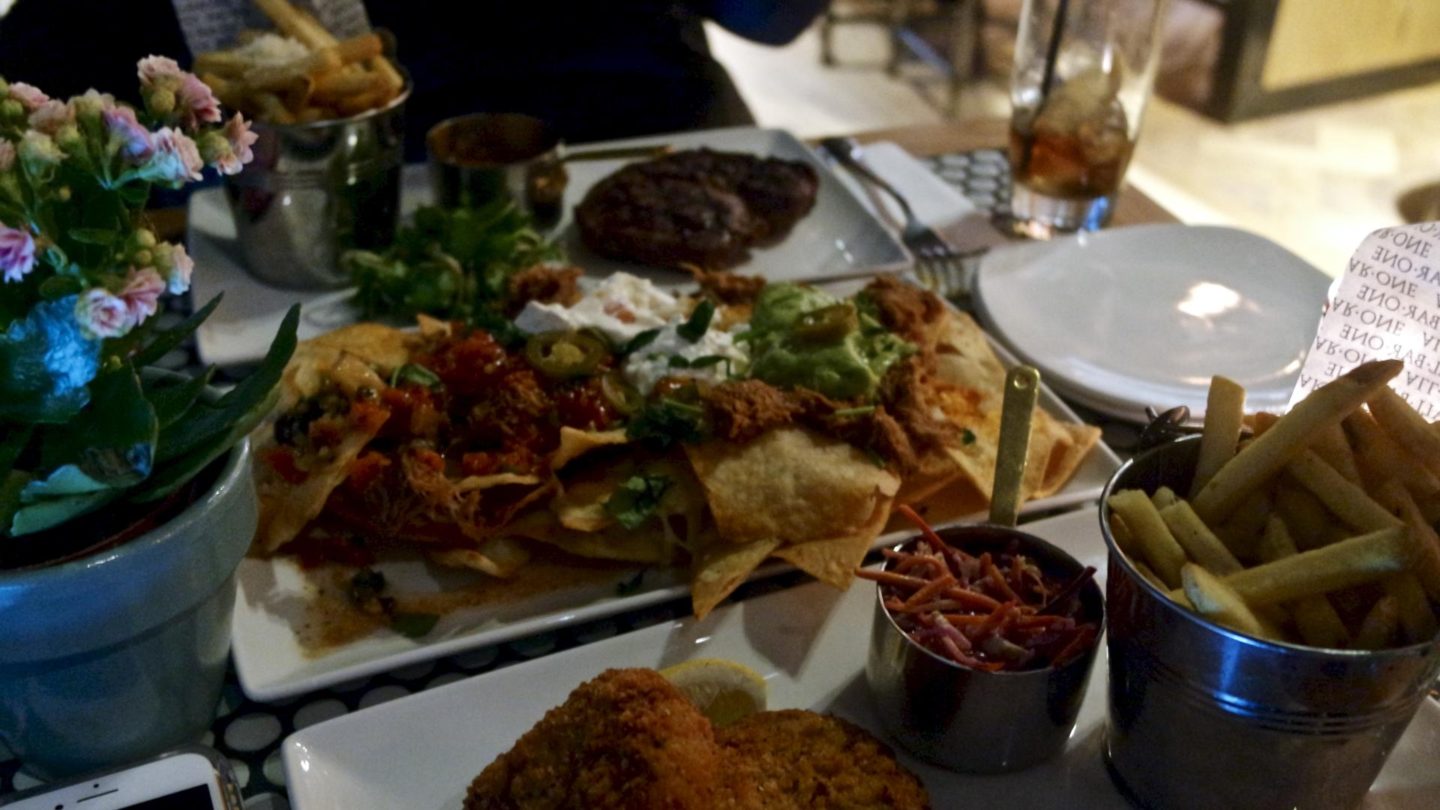 Great food, drink and service aside; All Bar One have also done a fantastic job at designing the new Leicester Square branch. Elements of art deco, rose gold and impressive chandeliers make for a really glamorous feel.
If you're around Leicester Square, I'd definitely recommend popping in for a bite to eat or trying something from their cocktail menu..
Have you been to All Bar One's new Leicester Square branch? What did you think?
Find me on;
Bloglovin' | Twitter | Instagram