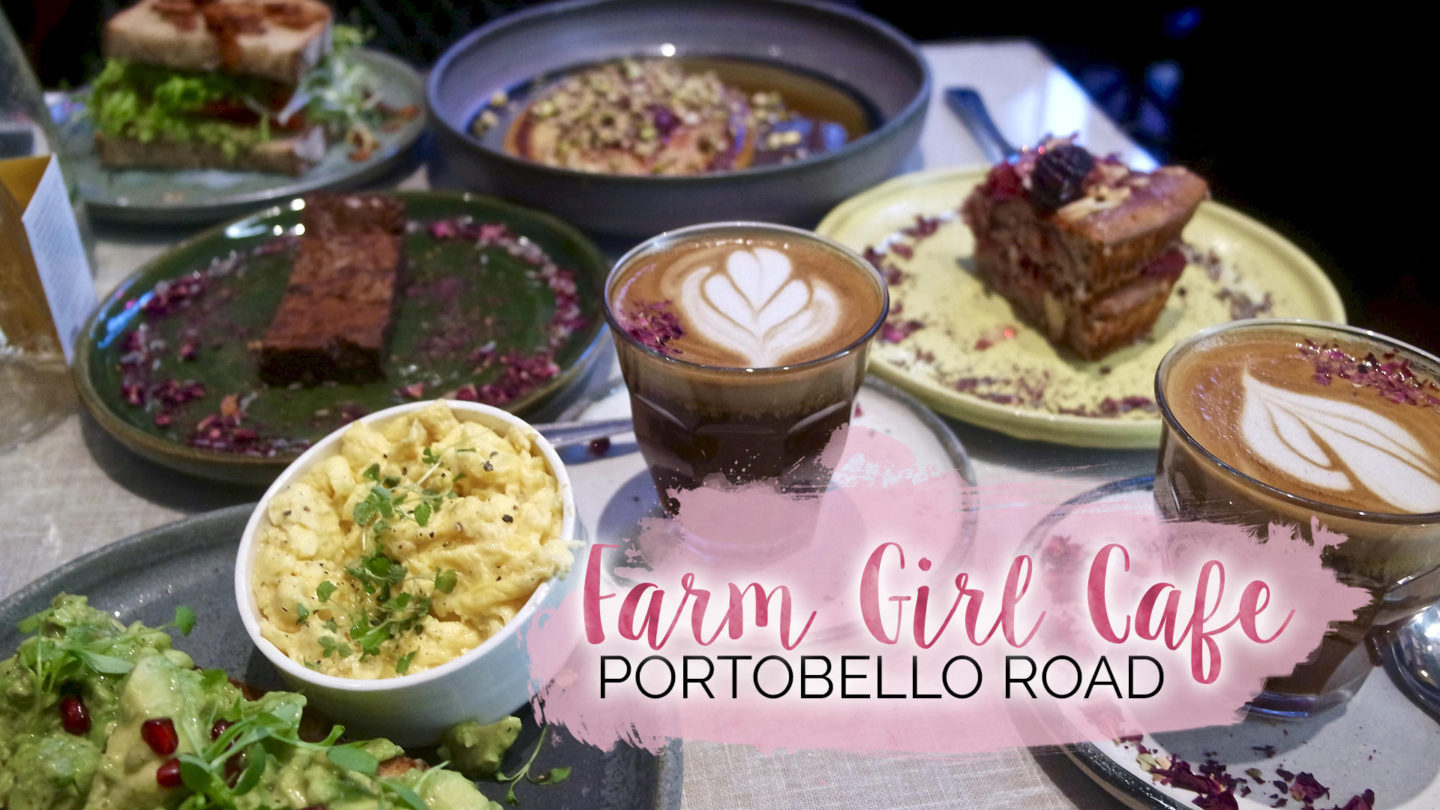 As I mentioned in my December five happy things, just before Christmas, Leah and I took a trip to Farm Girl Cafe on Portobello Road, Chelsea. Unlike our normal brunch choices, this one did not come with bottomless bubbles. In fact, for a change, it was actually alcohol free. (I know, I know, not like us!). Not only was it alcohol free, it was surprisingly healthy with our brunch being entirely vegetarian and in most parts either vegan or gluten free. We'd chose it mostly based on seeing some gorgeous Instagram photos (#BloggerProblems much?!) and not actually considered looking at the menu so this came as a surprise. But, the important part? Would we go back for a return trip..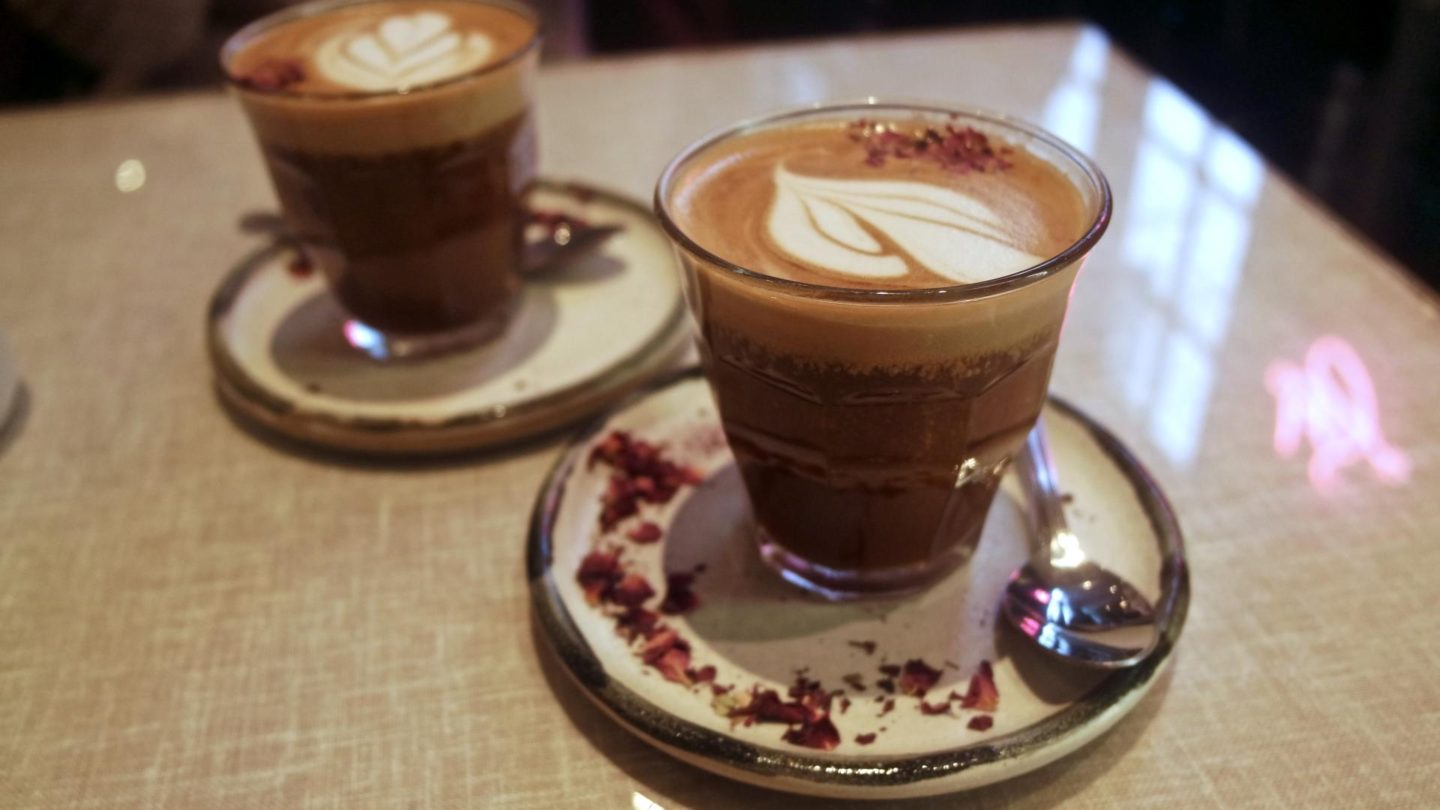 Farm Girl Cafe, Portobello Road – Chelsea
Tucked away past a wooden door on Portobello Road, right near some of the much photographed pastel houses, you'll find Farm Girl Cafe. Often, with a queue to get a table outside. Thankfully, being a Friday morning we weren't waiting long. A few minutes went by and we were being taken to a cosy table towards the back of the restaurant. The place was lit with very little natural light, but nothing adjusting our white balance couldn't fix.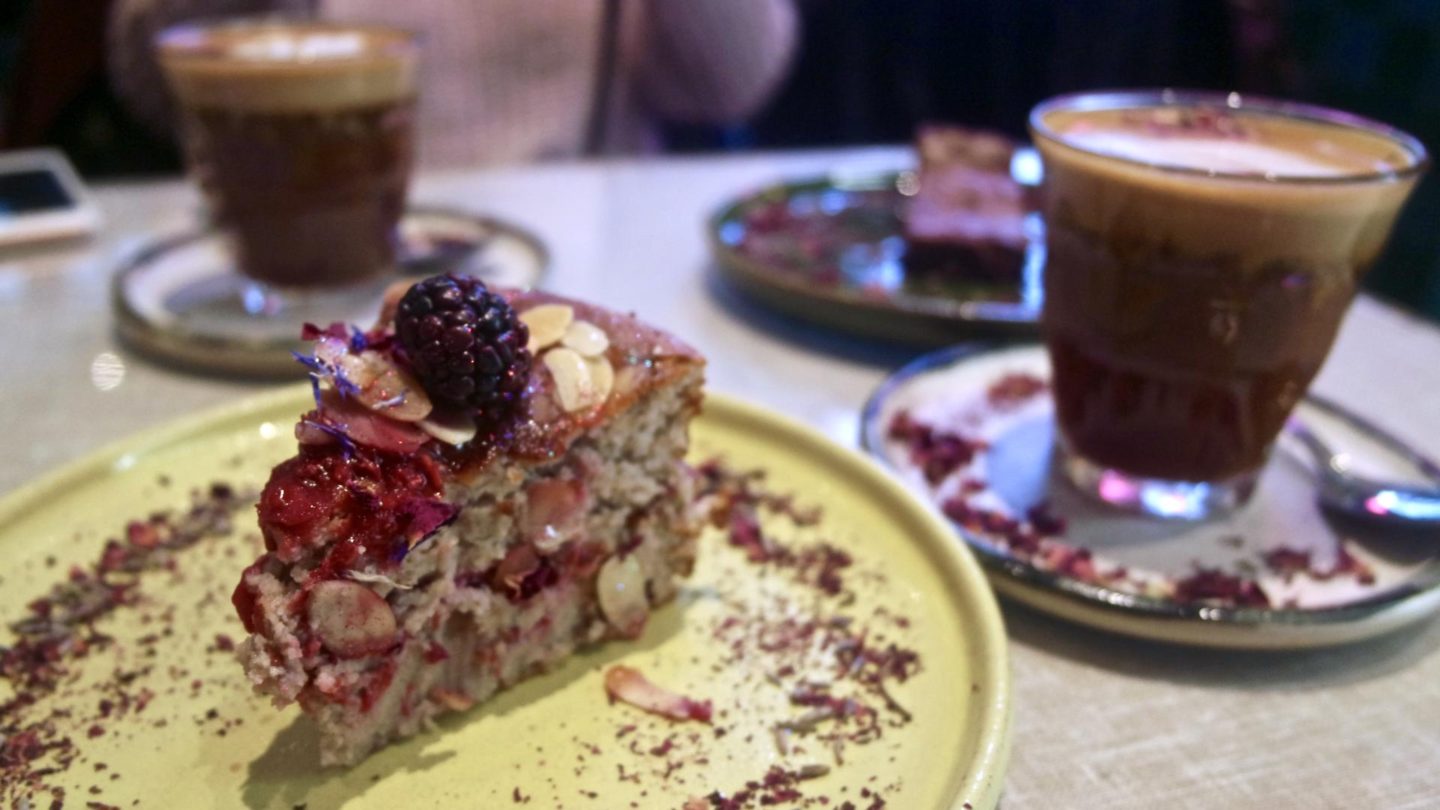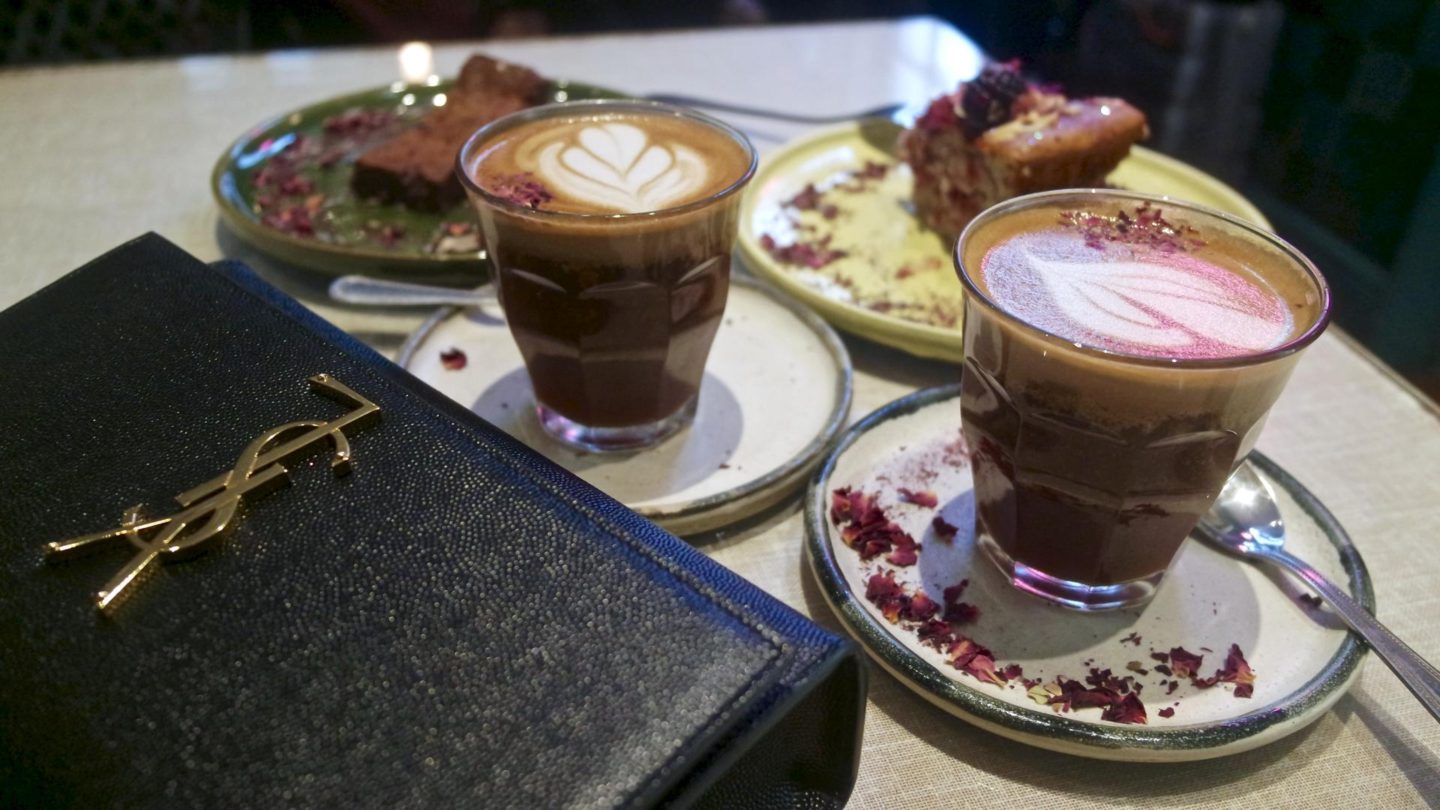 Rose Lattes and Glittery Cake
As we came in the door, we instantly clocked the range of cakes – namely the one that was pink and topped with raspberries and glitter. Typical. So while we browsed the menu, we decided to have some coffee and cake to ease off our grumbling tummies. We both chose the rose latte with hazelnut milk and for good measure a slice of the pink cake and a brownie. Judging by how much food we actually ended up ordering, in hindsight, this wasn't our best idea. But, they were super tasty and well – you only live once right?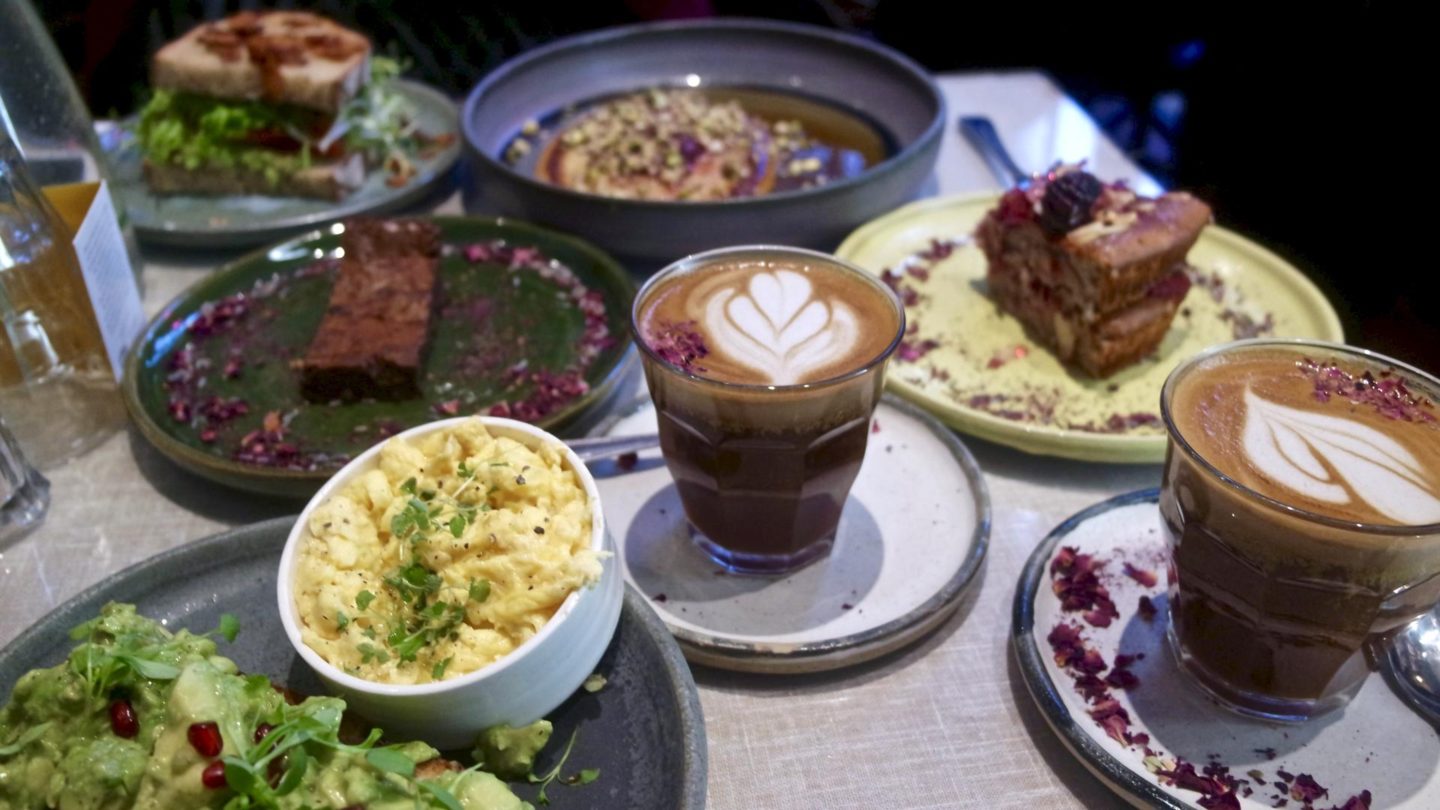 Veggie, Vegan & Gluten Free Treats
With our sweet tooth satisfied, it was time to order something savoury. Leah went for the buckwheat berry pancakes topped with maple syrup, cranberries, hibiscus, toasted pistachios and hazelnuts along with coconut yoghurt. I however, under estimated the portion sizes and ordered both the avocado on toast with scrambled egg and half a coconut BLT. If I'm honest, I mostly ordered the coconut BLT due to pure curiosity. With dried coconut smoked and flavoured in place of the bacon, I wondered if in honesty it would stand up to the real thing. Sadly, it didn't for me. As I'm not a big fan of coconut either way and this tasted more like barbecued coconut than anything resembling bacon, it was a miss for me. But, if you like coconut then you may be on to a winner!
On the bright side though, the avocado on toast was quite possibly the best I've ever had. Topped with pomegranate and flavoured perfectly, I've been planning a return trip for this alone. Although, texture wise I'd likely go for the poached egg next time.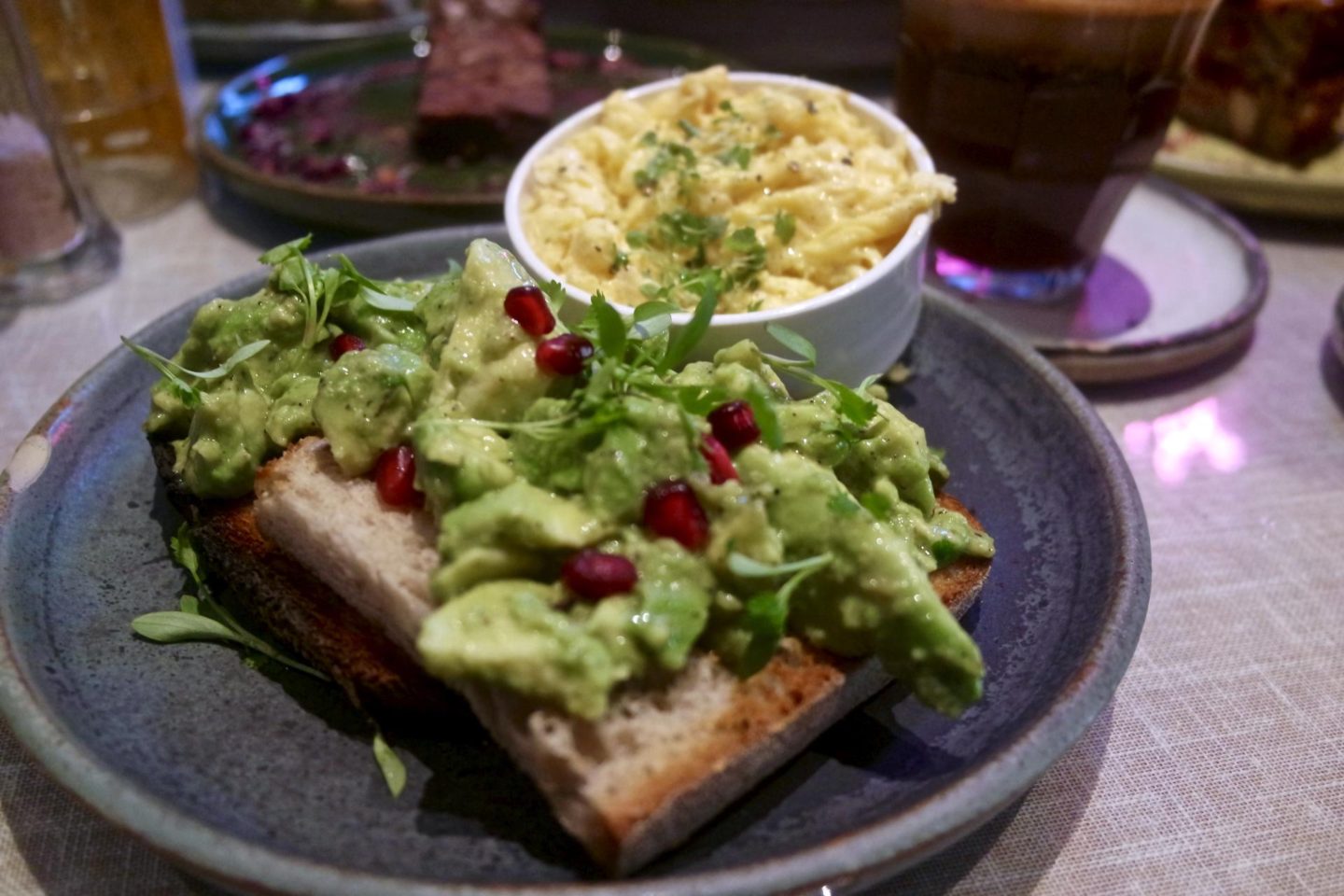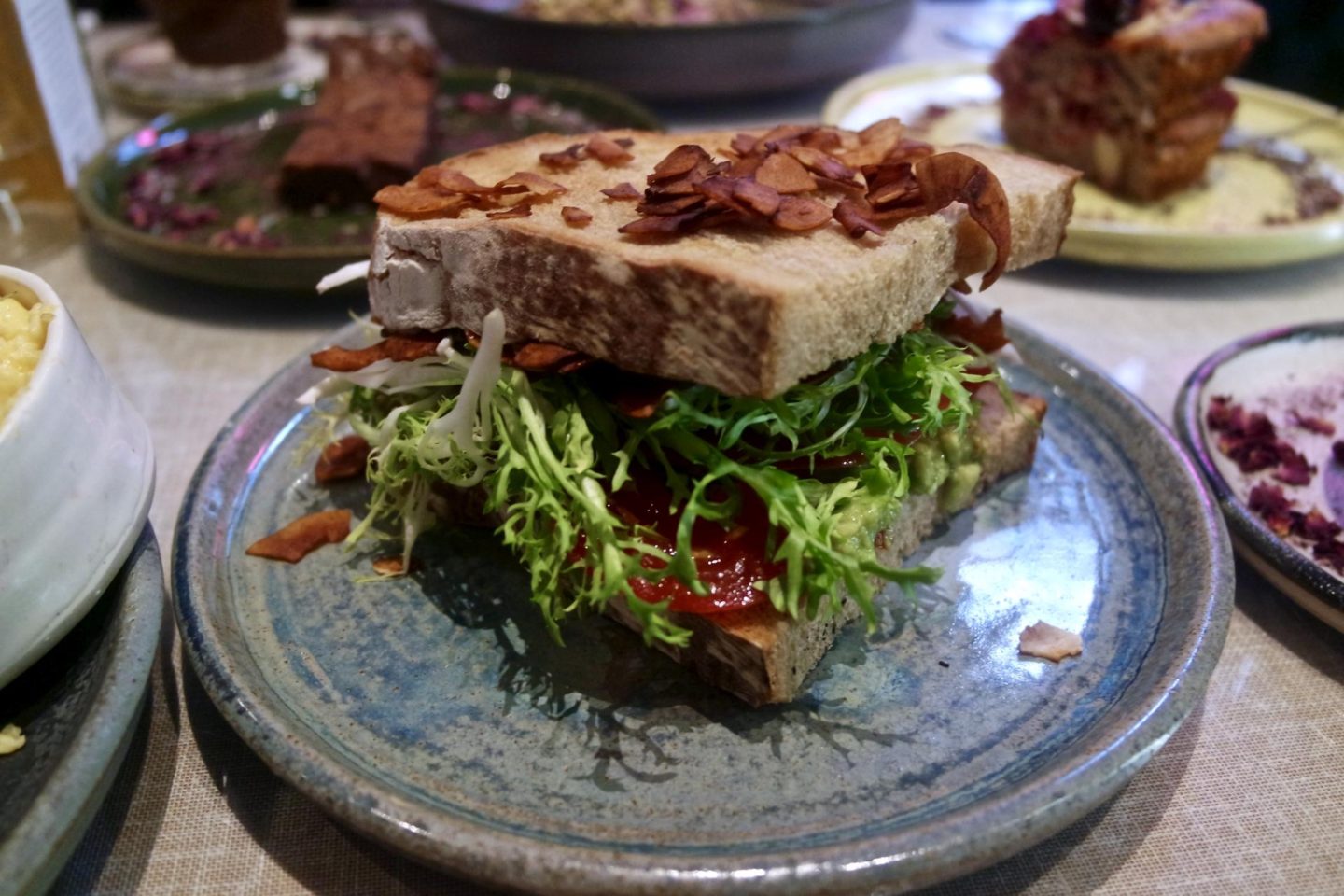 At under £15 for a coffee and breakfast, Farm Girl Cafe is certainly not a budget breakfast. However, the quality and range of treats for every diet is well worth the price tag. I know I plan on returning for another avocado on toast, or when I want to impress one of my vegetarian / vegan friends..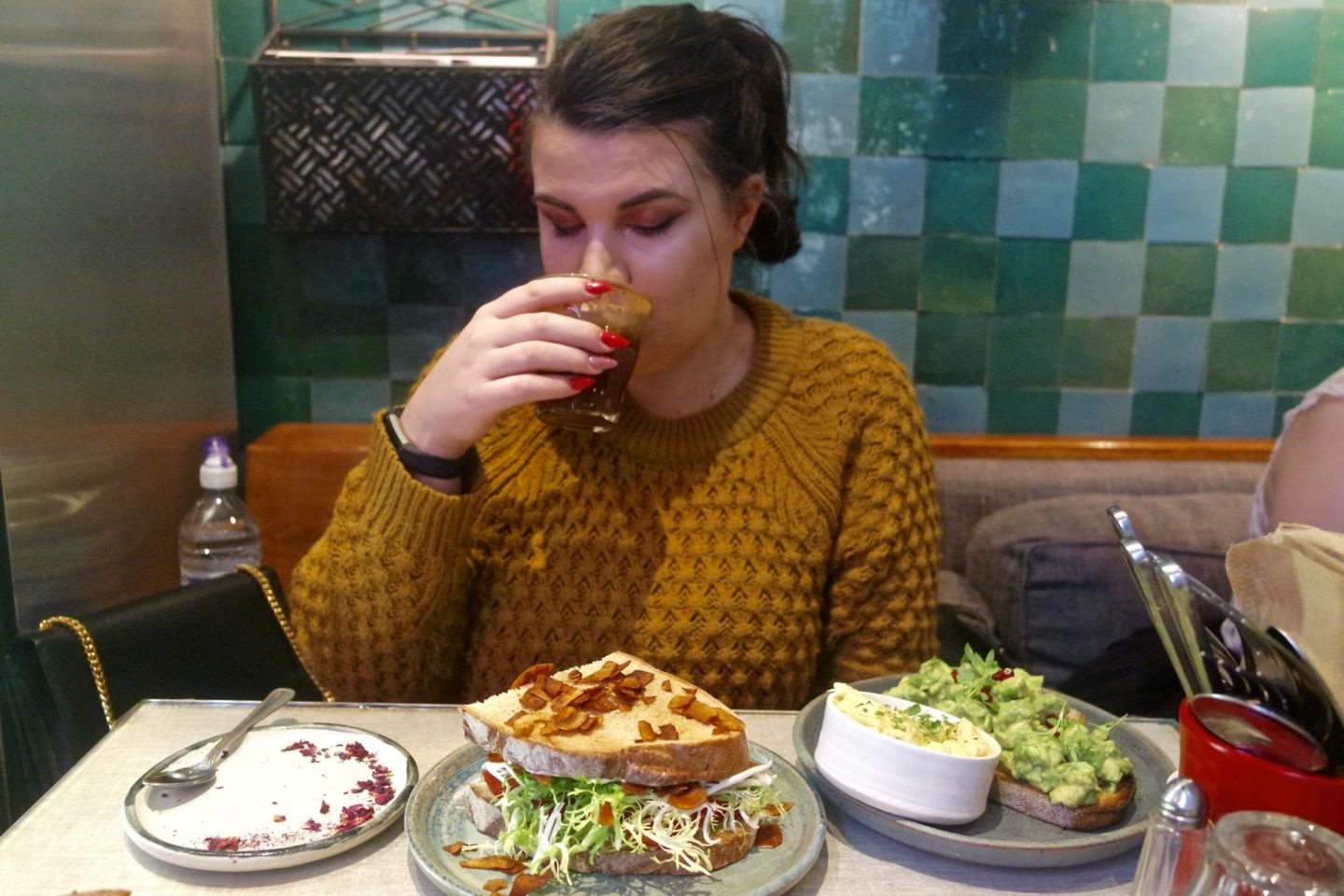 Have you been to Farm Girl Cafe before? What did you think?
Find me on;
Bloglovin' | Twitter | Instagram