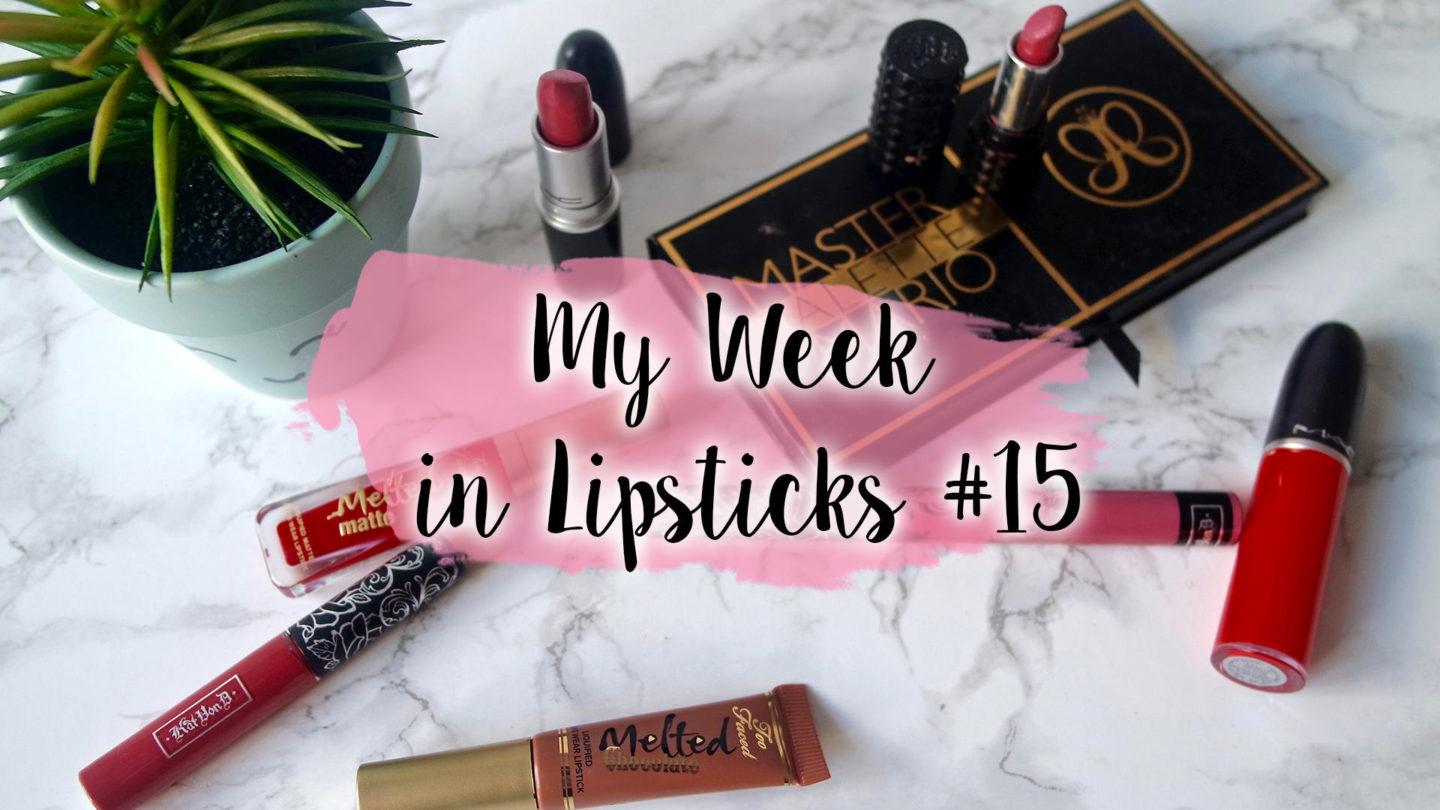 So, you may have noticed that the last two weeks prior, I've skipped on posting my week in lipsticks. Without going into too much detail, they contained a lot of days that quite frankly it would have been insulting to talk about in terms of makeup. But, with things looking up and my head back in the zone, I thought I'd catch up were I left off and tell you about the last week. In lipsticks of course!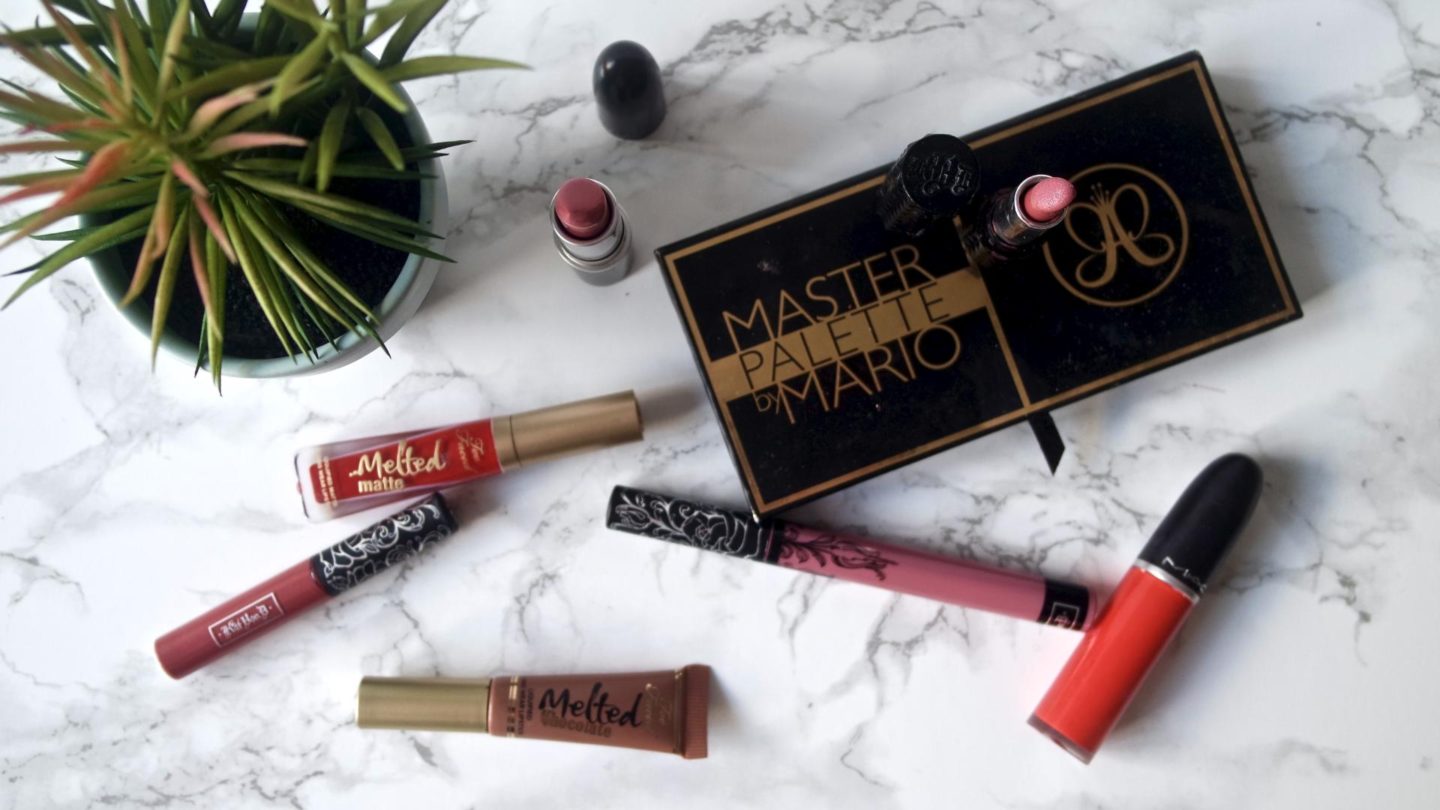 Sunday – MAC Retro Matte Liquid Lipcolour in Quite The Standout. After falling back in love with my other MAC liquid lipstick in Rich & Reckless, when I needed a pick me up this bright, orange toned red. So, safe to say I'd been looking for an excuse to try it out. With the long lasting matte formula and dinner plans at Loch Fyne for the evening, this seemed like the perfect opportunity. Three courses and a glass of wine later, it was still going strong. Result!
Monday – Kat Von D Studded Kiss Lipstick in Magick. Coming back to work after 4 days off is always hard, especially when you've ended up with almost two weeks worth of work to cram into the next five days. However, I put on my face and one of my favourite nude lipsticks and decided that I was going to not only try achieve the impossible, but do it with a smile on my face.
Tuesday – Too Faced Melted Chocolate in Honey. As you may have seen on my post earlier this week, I was recently a little bit naughty and picked up the Too Faced Merry KissMas set in the sales. Honey is a gorgeous peachy brown nude and made the perfect companion for a day spent at my desk. Plus, it smells like chocolate. Yum!
Wednesday – Too Faced Melted Matte in Lady Balls. Another from the Too Faced Merry KissMas set, can you tell I was impressed? Wednesday evening was spent at my first ever networking event for work. Although I spend a lot of my spare time networking on behalf of my blog, I hadn't yet ever done so representing the company. This bold, true red gave me the extra confidence boost I needed. Not only that, it had the power to last through the evening. (& through a glass of wine calming my nerves after!)
Thursday – Kat Von D Everlasting Liquid Lipstick in Double Dare. Thursday was all about pampering. (Well, apart from the time spent at work..) With getting my nails done at lunch & heading to K West Spa after work, it was well needed. Sophie and I met at Wimbledon and headed over to the gorgeous K West Hotel for an evening at their spa. Which, without giving too much away absolutely blew me away. (Keep an eye out for a post in the next week or so!) With plans to spend time in the water, I thought a long lasting nude lipstick was the way forward. Safe to say, one of my favourites, Double Dare fit the bill perfectly.
Friday – MAC Matte Lipstick in Please Me. For someone who has probably too many MAC matte lipsticks, over the last few weeks they've not been getting as much love as my liquid lipstick collection. Wearing this gorgeous pink made me wonder just why I don't dig into my MAC collection a little more!
Saturday – Kat Von D Everlasting Liquid Lipstick in Lovesick. With being a little behind on the blogging front this month, I took Saturday morning as an excuse to catch up. I managed early and taking photos for my next few posts and clear up my stash. I also gave my room a bit of a spring clean, which was a little over due. As a "well done" to myself I accidentally spent a little too much money in New Look. At least I got some practical boots though? Which I decided to wear to meet Becky from the train before heading for BBQ food at Porkys.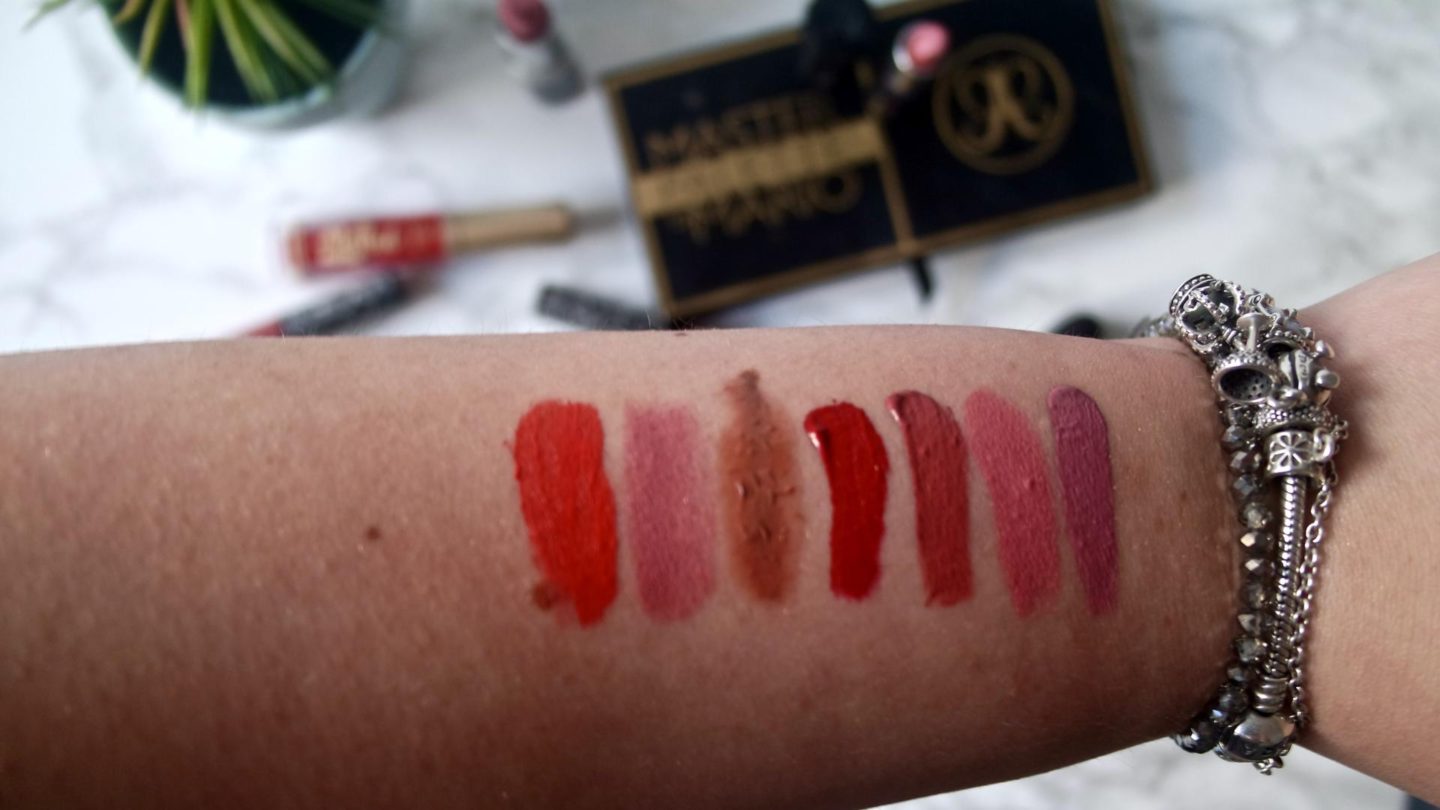 Swatches
Unlike usual, I've managed to rock more bold colours this week. With pinks and reds galore. It seems like I really was trying to maintain a positive vibes with the help of some punchy colours. And heck, I think it worked!
What lipsticks have you been loving this week?
Find me on;
Bloglovin' | Twitter | Instagram