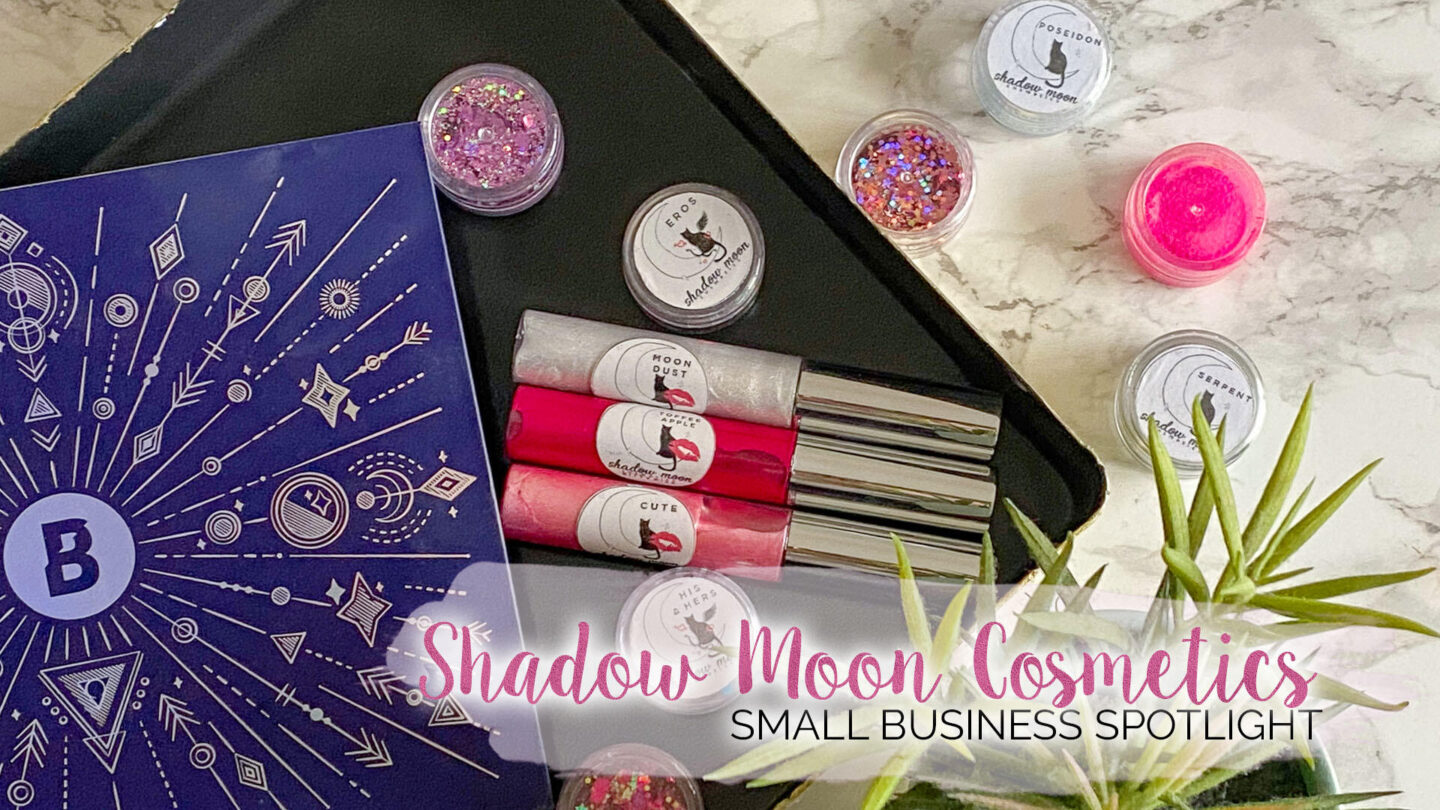 I haven't made many new years resolutions this year. (I mean, after how 2020 went, is there any wonder?!) But one I do have is to do more of my shopping with smaller businesses where I can. So, with that resolution in mind, I thought I'd share some of my favourite small businesses and shine a bit of a spotlight on them. And, hopefully, continue to do so as I discover new finds and companies along the way.
For my first of these, I thought the perfect one to start with is Shadow Moon Cosmetics. The brand is run by my longtime friend Cheryl. (Who I think I've mentioned in a couple of posts about her being my go-to for beauty and skin care recommendations!). Started in June 2019, Shadow Moon Cosmetics is a UK indie brand selling pigments, glitters and lipglosses from as little as £2.50 each. All products are cruelty-free and vegan too!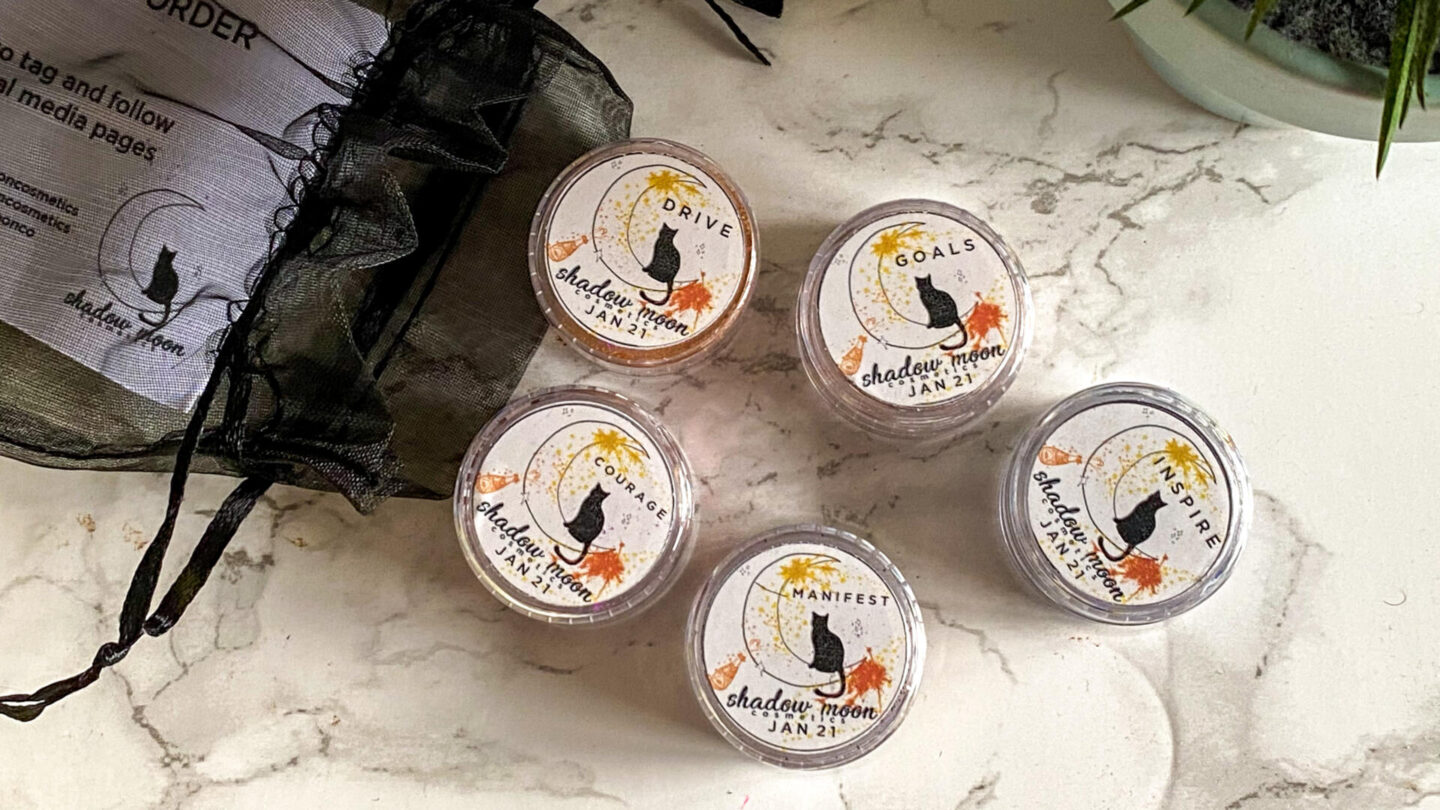 Small Business Spotlight – Shadow Moon Cosmetics
When Shadow Moon Cosmetics started almost two years ago, their main focus was on creating affordable and unique high-quality glitters and pigments. While we're all familiar with glitters, pigments might be something a little bit new to you. (They certainly were to me when Cheryl mentioned her plans for her brand). So I'll explain them in simple terms, essentially, when you buy an eyeshadow palette you'll normally have a mix of pressed eye shadows and pressed pigments. Eye shadows are mixed for a buildable application, so contain a mix of the pigment, micas, binders and preservatives. Pressed pigments are just that, the pigmented colour pressed into the pan. When you press these they can loose some of their staying power and punch, which is why Shadow Moon Cosmetics sells these loose pigments potted so when you're creating bold looks you don't lose any of the colours in translation.
Above looks are from the Shadow Moon Cosmetics Instagram page, all credit to artists featured. (I mean, check out that talent. Wow!)
Along with the wide range of pigments and glitters and the growing collection of lip glosses, Shadow Moon Cosmetics offers a few limited time ranges. (For example, on Christmas and Valentines last year!) As well as this they offer a monthly "Kitty Klub" which is a monthly one-off bundle of five themed products. (For example, the photo of the five above and below this section are from the "January- 2020 WHO?" package. Hence the names being things like Goals and Manifest.) These items are exclusive and unreleased products which will never be released again. I've been subscribing since she launched in a bid to build up my pigment skill and collection.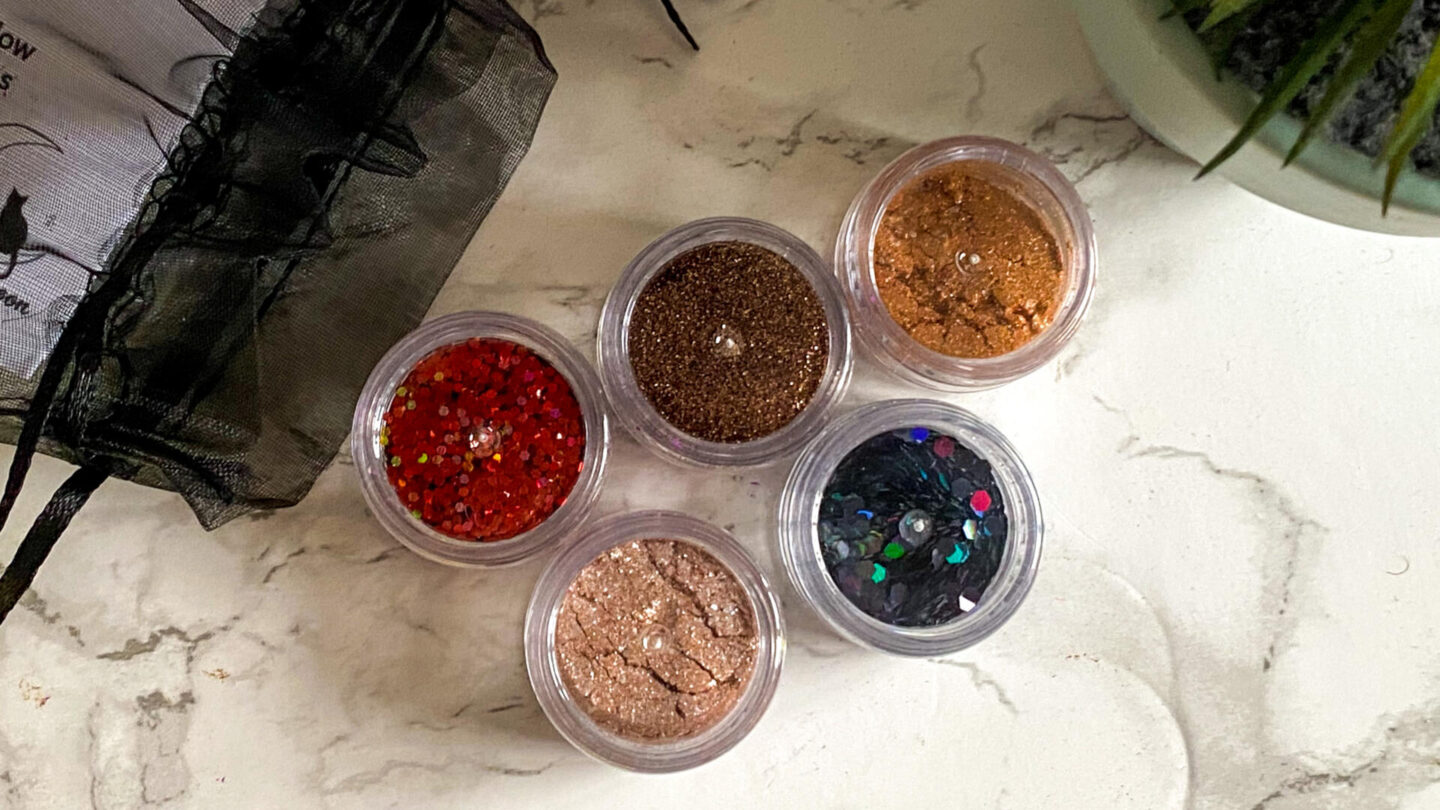 Fancy Trying Them For Yourself?
Full disclosure, I may have a pigment named after me and I have received some products at a discount, and some as a Christmas gift, but the majority have been bought by myself. If you want to treat yourself to any pigments or glosses from Shadow Moon Cosmetics, use code CEO15 for 15% off.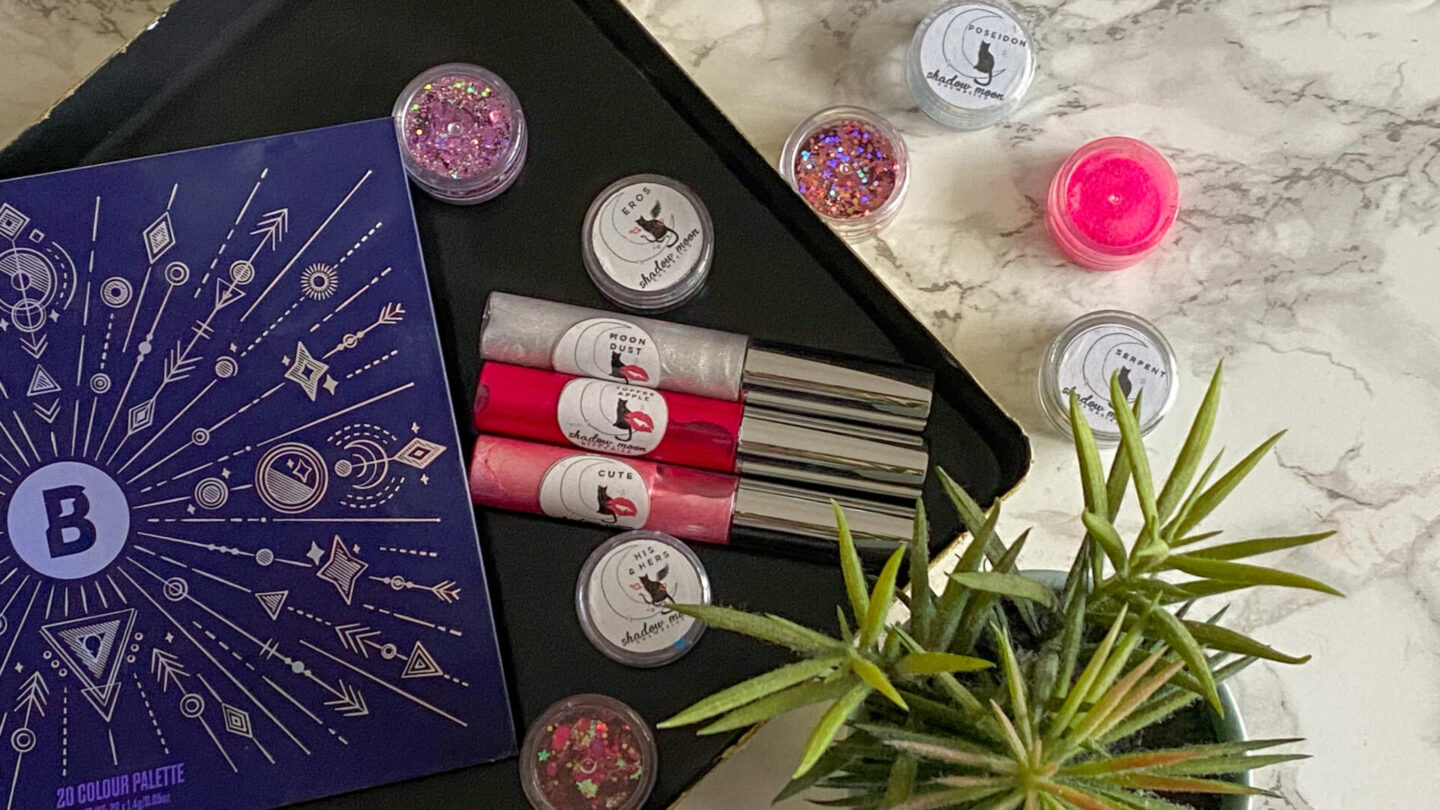 Find me on;
Bloglovin' | Twitter | Instagram