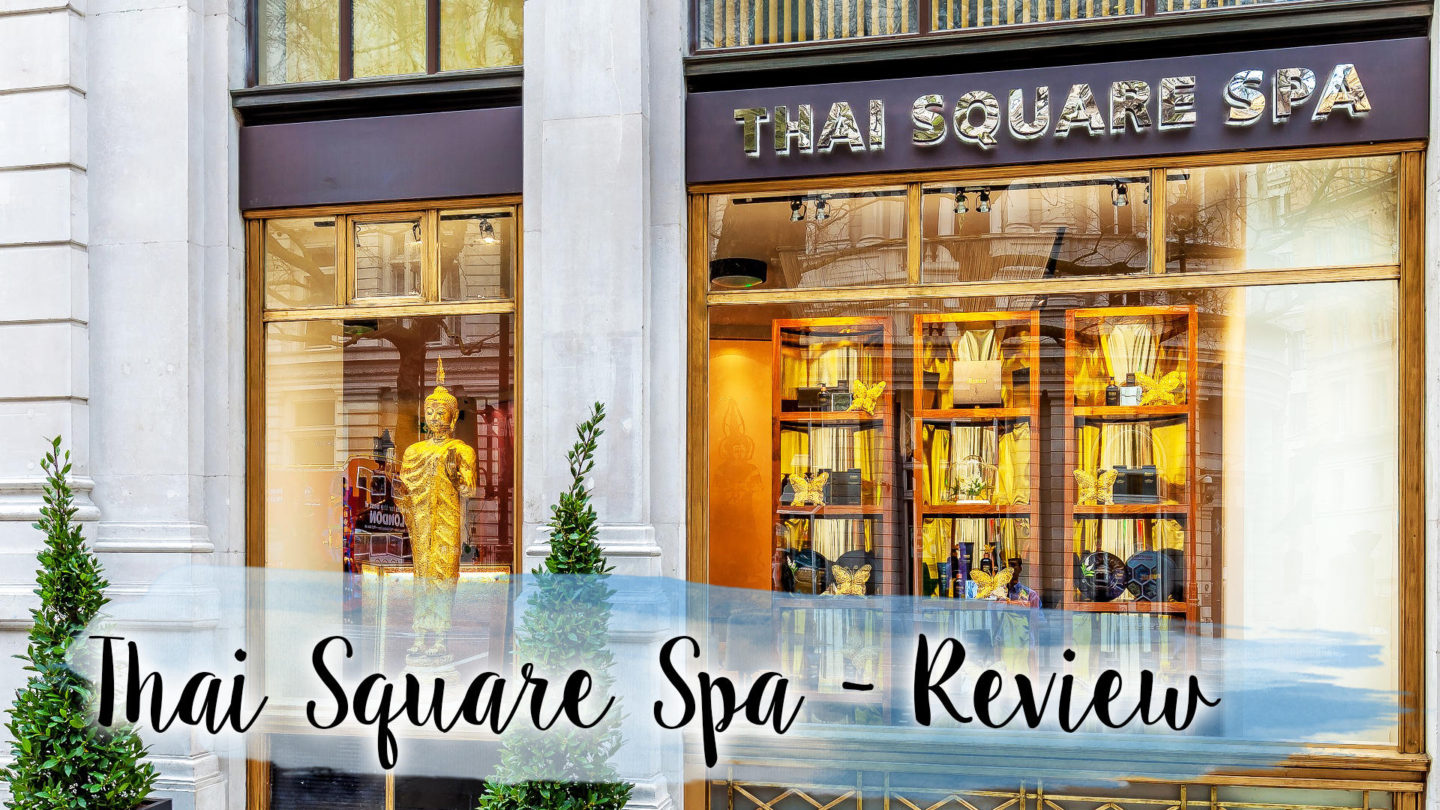 With working a 40 hour week and finding time to blog, socialise and everything else it's safe to say my me time is limited. I barely find the time to pamper myself aside from getting my nails done every few weeks and a face mask or a bubble bath here and there. While I complain I'm often far too busy, no one I know lives quite as much of a hectic life as my friend Leah. So as we both thought we deserved a pamper. We made plans to visit Thai Square Spa, a day spa in Central London.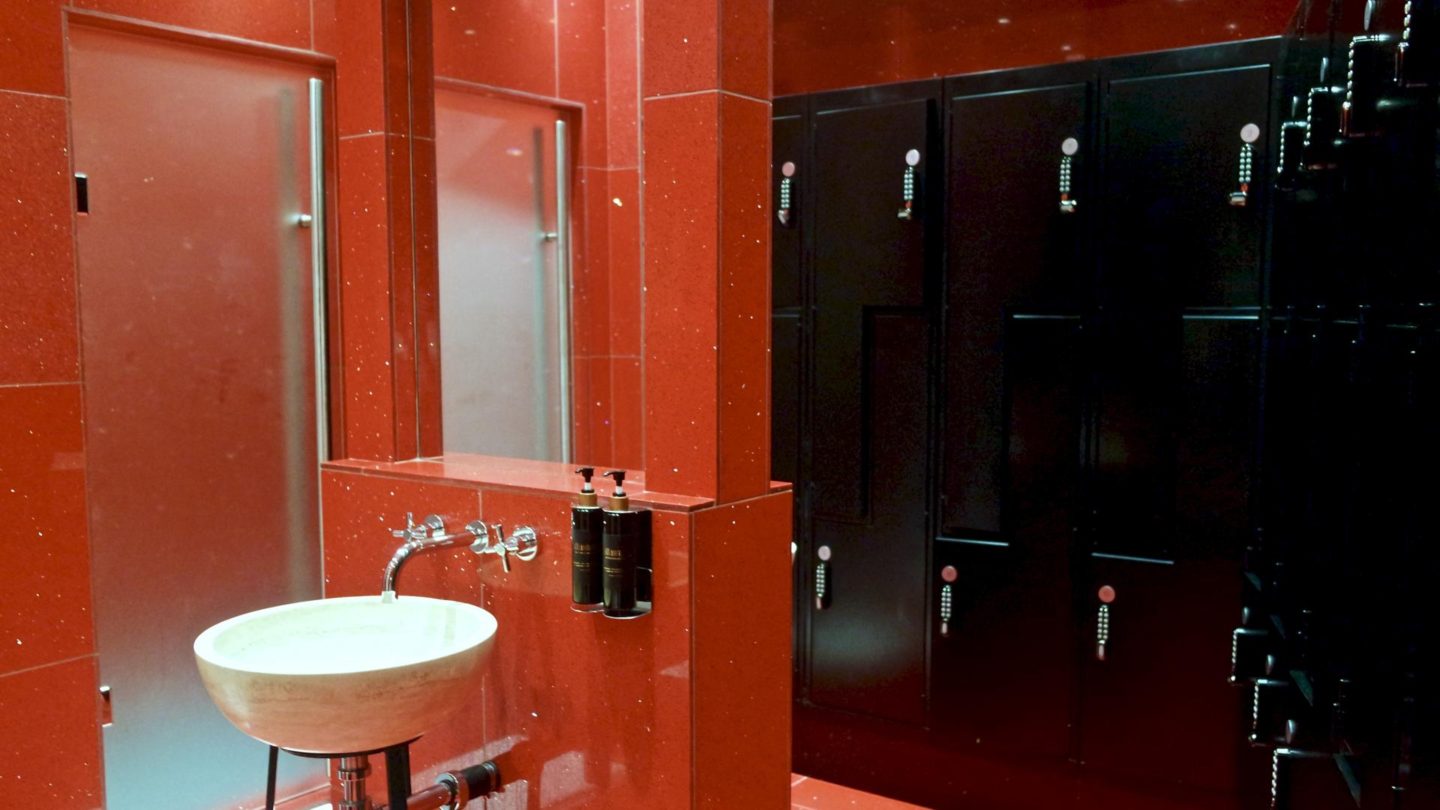 Thai Square Spa Review
Before making our way downstairs to the spa, we were shown to the changing area. The changing area itself was absolutely gorgeous. I loved the clean, modern feel and although I wouldn't normally associate the red and black colour scheme with a relaxing experience, it certainly felt effortlessly glamorous. After snapping a few photos, we put on our bathing suits along with the provided flip flops and gowns. At home, I could happily live snuggled up in my dressing gown, so I was pleased to say the ones that Thai Square Spa provided were super soft and comfy. It instantly made me feel more at home.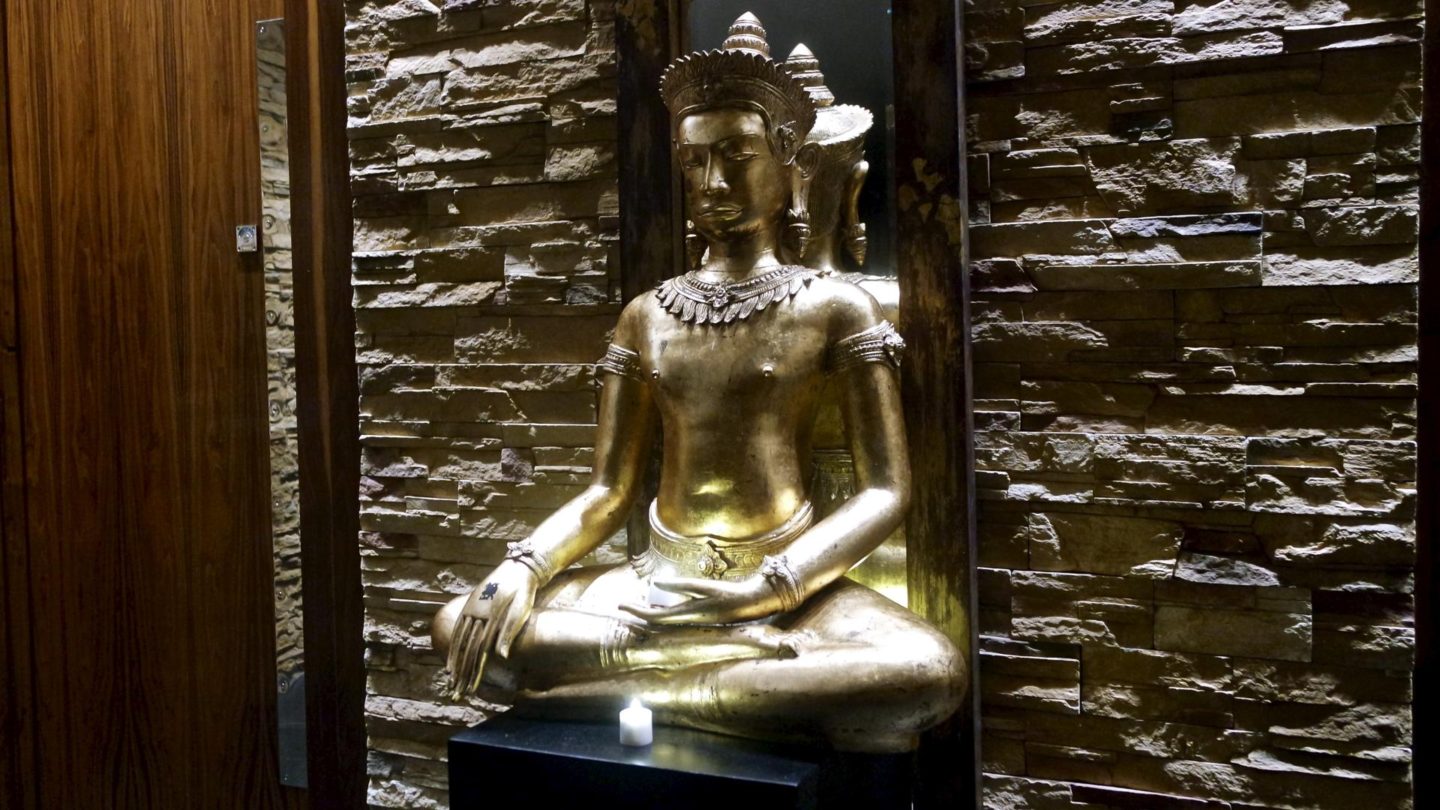 Making our way to the spa area downstairs, it was obvious just how much thought had gone into the design. It was absolutely gorgeous. We were shown around the relaxation areas before being lead through to the spa area to unwind before our treatments.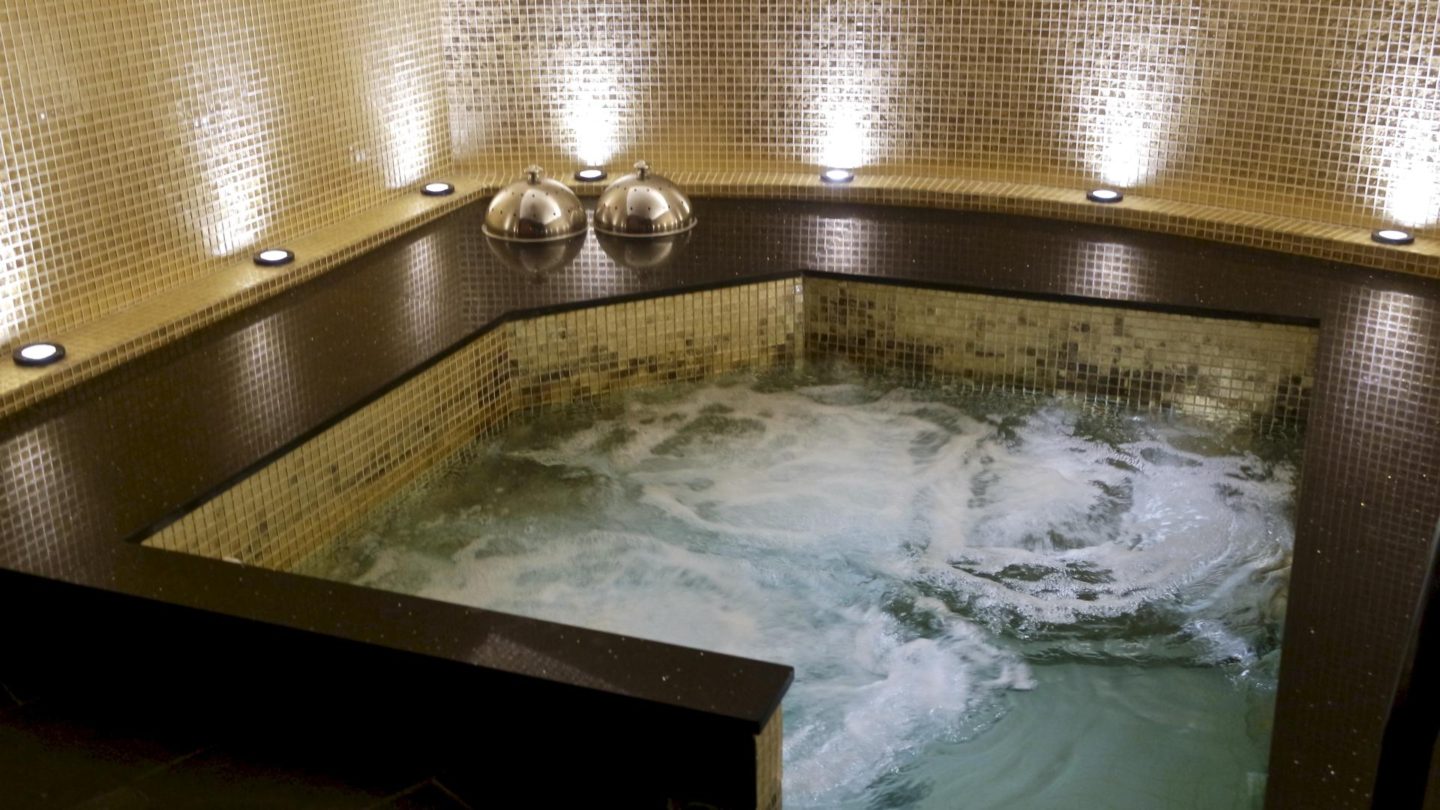 The Sen Space
Before our treatments we had half an hour to enjoy the Sen Space. Home to two cold zones and two hot zones, it has something to suit every need. Comprising of an ice fountain, jacuzzi, sauna and steam room – the facilities really are fantastic. The entire space just oozes luxury, with gold details and accents throughout.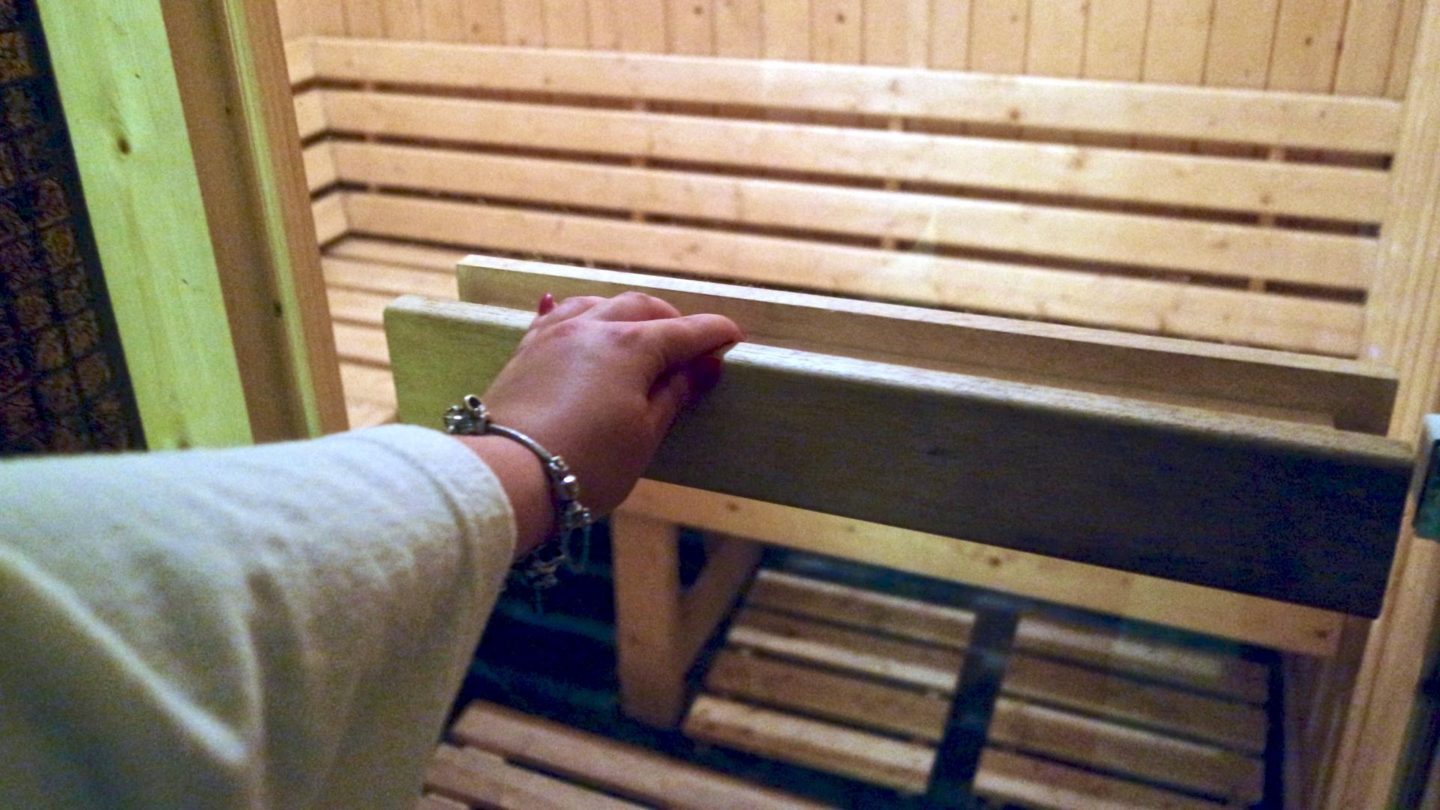 Although I love a trip to the sauna and steam room, with a glass of champagne in hand, Leah and I spent the entire time catching up in the Jacuzzi. After all, what better way is there to pass half an hour by?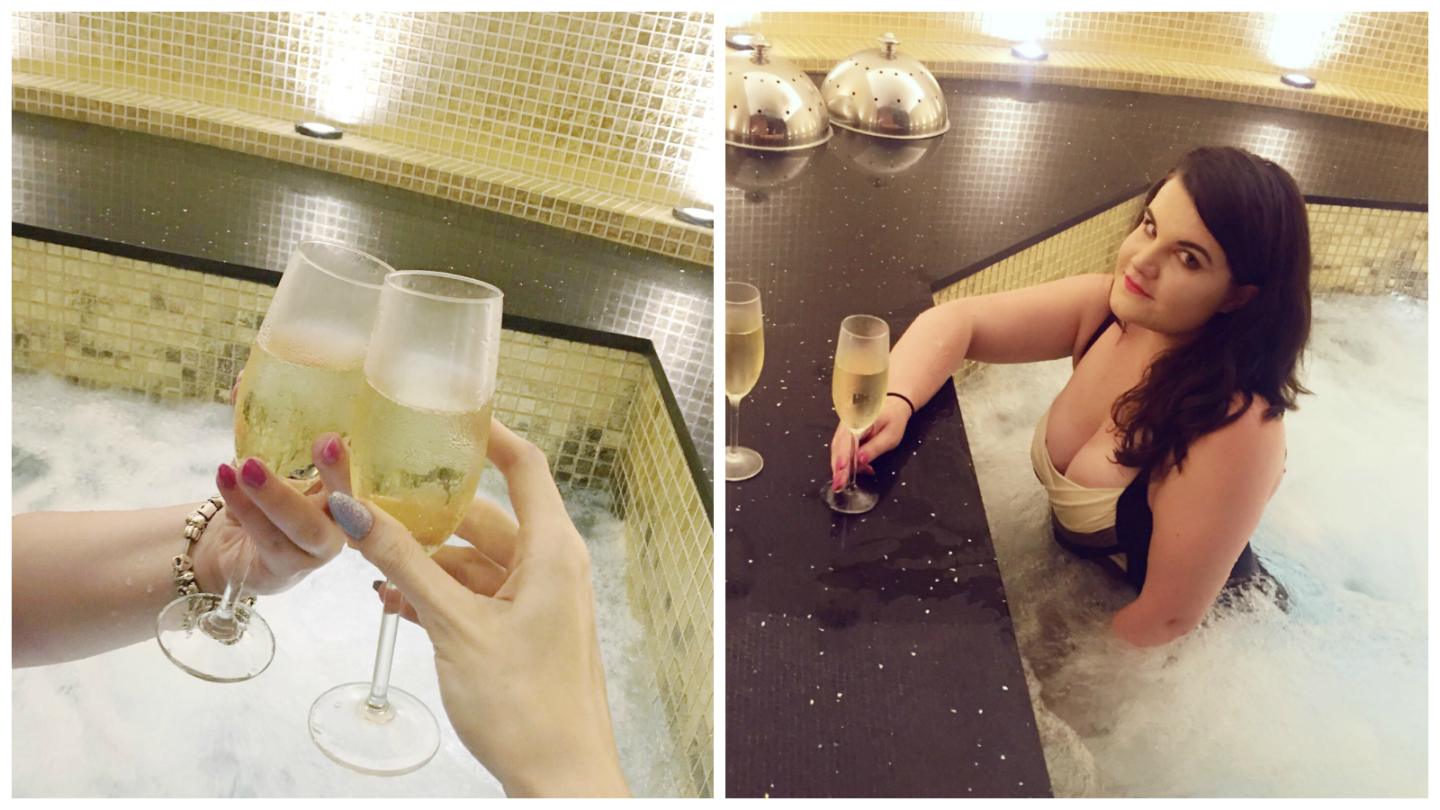 1 Hour Ritual Massage
Confession time – before this trip I'd never had a proper massage. So while I was browsing the extensive list of treatments, I decided to bite the bullet and go for the 1 hour long ritual massage. I have to say that I have never felt so relaxed and unwound as I have during this massage. After explaining to the lovely lady that was doing the treatment it was my first ever massage, she did everything to make sure that I felt comfortable. I can't recommend the ritual massage enough. The oils used smelt absolutely divine and the hour simply flew by. As this was my first real massage, I must say that any future treatments have a lot to live up to.
After we'd finished our treatments, we went back to the relaxation area to laze with a hot cup of green tea. Absolute bliss.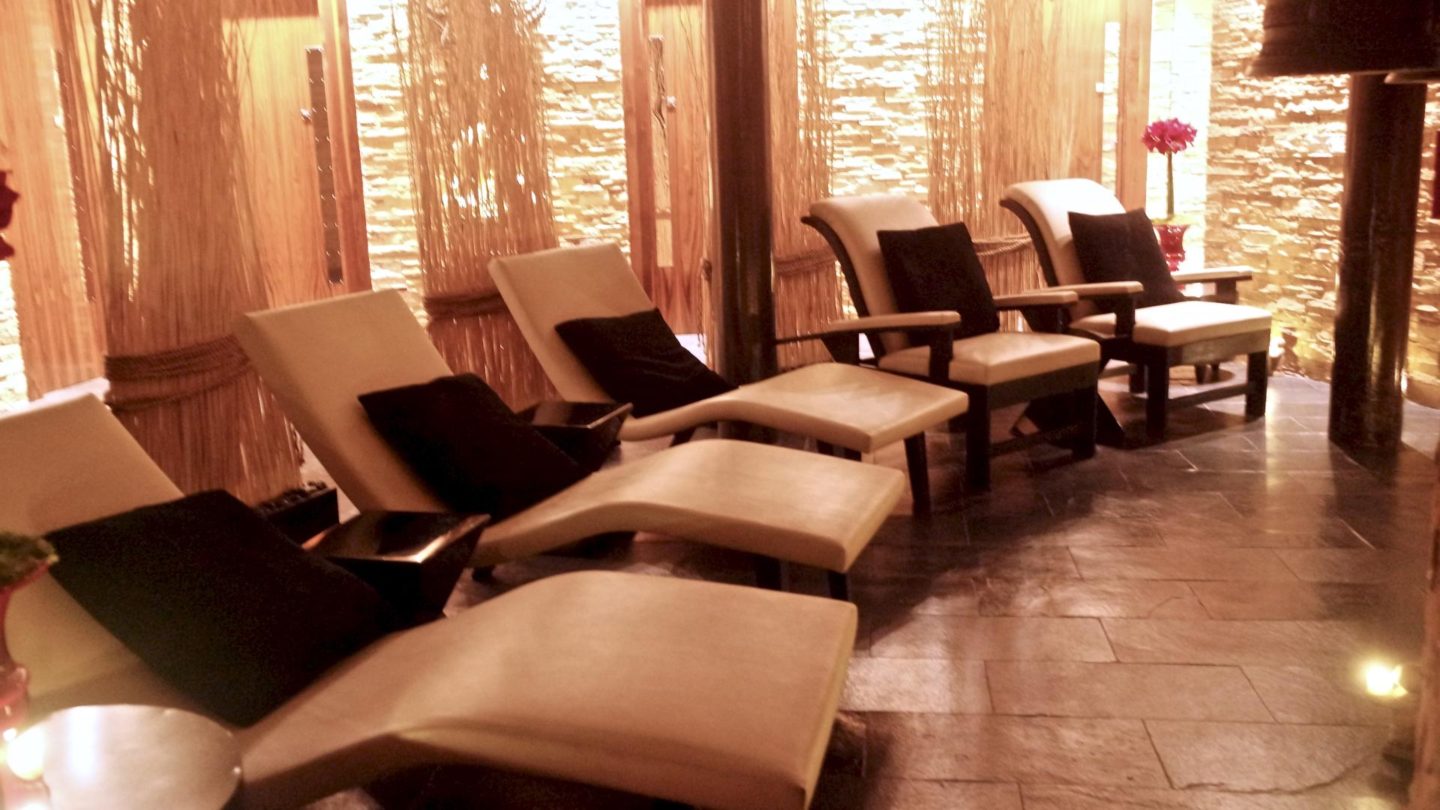 Where To Find Thai Square Spa;
Thai Square Spa is located at 25 Northumberland Avenue, London WC2N 5AP. A short walk from both Charing Cross and Embankment stations, just down the road from the Playhouse Theatre. A one hour ritual massage is £80, however other treatments start from £45.
Have you been to Thai Square Spa before? If not, where do you recommend for my next massage?
Find me on;
Bloglovin' | Twitter | Instagram