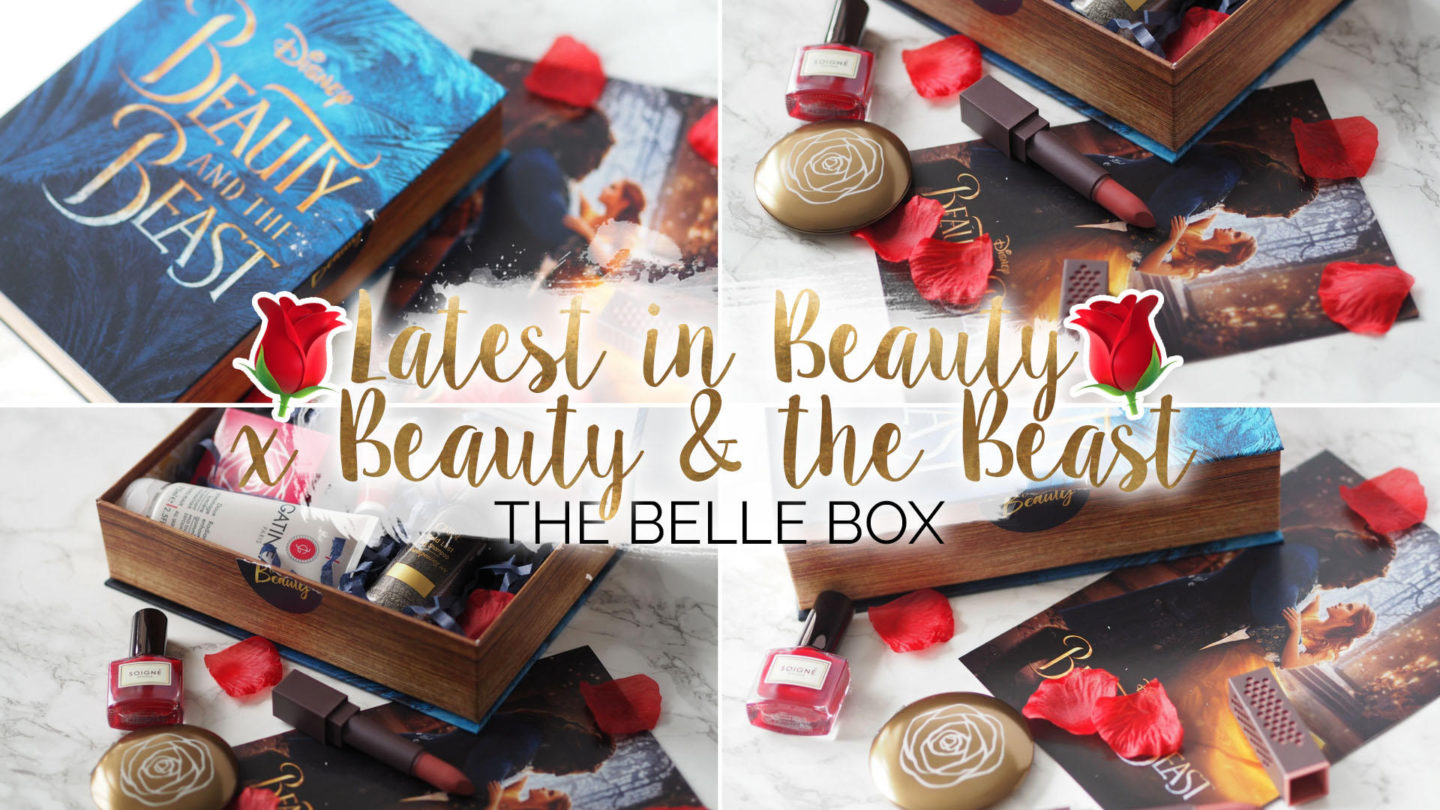 If you haven't heard of Latest in Beauty before their concept is pretty unique. Instead of being send a selection of goodies every month based on the details you provide them with, you can either build your own box or select one from their limited edition boxes. So with that, last week, I spent the evening at The Lanesborough Hotel near Green Park at the launch of Latest In Beauty's newest collaboration. They've teamed up with Disney to create two limited edition Beauty & The Beast boxes with a Beauty box for the ladies and a Beast box for the gentleman. Each of these boxes retails at £20 and has over £80 worth of products.
I picked up one of the beauty boxes, so here's a sneak peek as to what you'll find inside…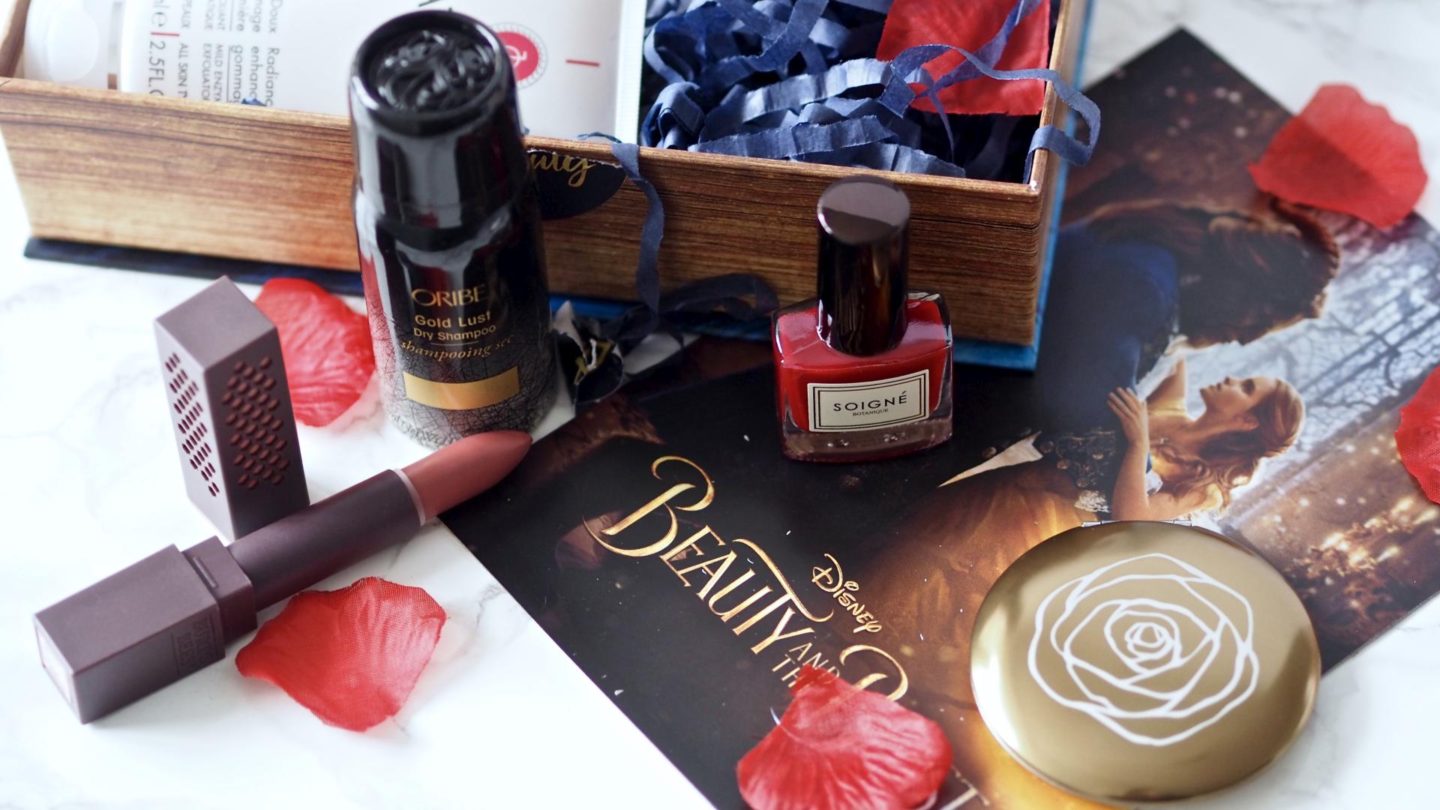 Latest in Beauty x Beauty & The Beast – The Beauty Box
Firstly, before we even go into the contents, can I just say how cute is this book shaped box?! With the gold lettering against the marbled blue it just feels so luxurious and well thought out. Opening up the box and the attention to detail is fantastic. From a booklet about the collaboration to faux red rose petals in amongst the royal blue tissue paper, it feels a real treat to open. Within this tissue you'll find nestled six beauty goodies and a golden compact mirror with rose detailing.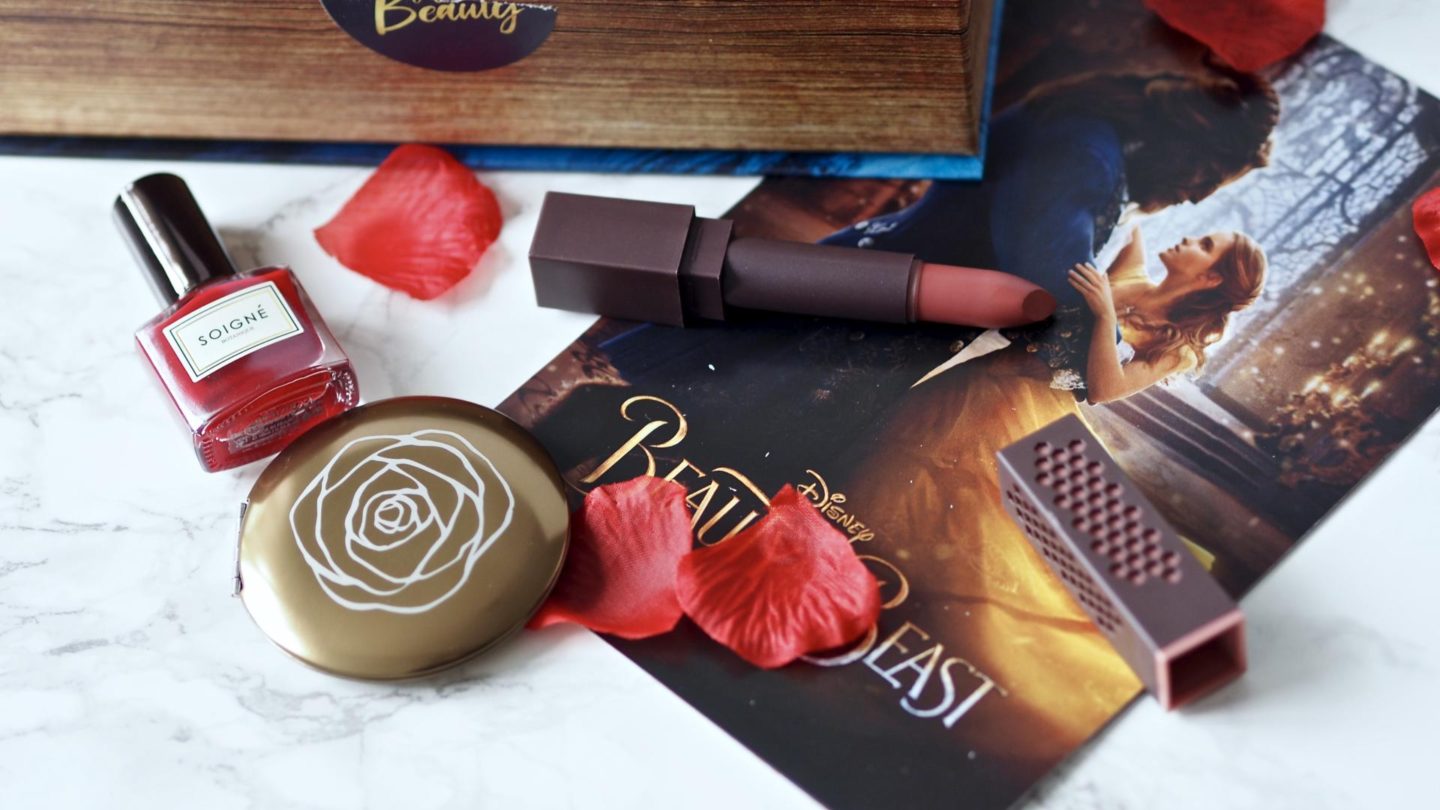 What's inside the box?
L'Occitane Roses Et Reines Hand & Nail Cream. With this hand and nail cream's gorgeous rose scent, is it any wonder it was chosen for this box?! Not only does it smell divine, with shea butter and vitamin E this leaves your hands feeling lovely and soft while also strengthening your nails.
Burt's Bees Lipstick In Blush Basin Or Sunset Cruise. In my box, I got Blush Basin. While I love the creamy, moisturizing formula of this lipstick (& my lips love having a break from the barrage of liquid to matte lipsticks) if I had one complaint I would have imagined a bold red lipstick to go with the theme of the box. But, then again, this cute blush colour is something I could definitely imagine Belle wearing!
Soigné Betteraves Rouges Nail Polish. So, the lipstick might not have been the classic red but this nail polish is all I want from a red and more. I can't wait to wear it and feel like a Disney princess too..
Gatineau Radiance Enhancing Gommage. I am a fussy ducky when it comes to skincare. However, I've enjoyed trialing this exfoliator. Unlike some, it's not abrasive and leaves my skin feeling beautifully soft. One I'll most likely be re-purchasing.
Oribe Gold Lust Dry Shampoo. This is a This NET-A-PORTER favourite for a reason. It refreshed my hair without leaving any white powder residue. Plus it is quite possibly the best smelling dry shampoo I've ever tried.
Caudalie Vinosource Moisturizing Sorbet. You know how I mentioned my sensitive, fussy skin? Well if like me you suffer with skin that breaks out at a drop of a hat, with this moisturizing sorbet you don't need to worry. It's made with 98% natural ingredients, keeping nation reactions at a minimum.
Worth the £20 price tag? Absolutely!
All in all a fantastic selection of goodies, with everything you need to pamper yourself. After all, we all deserve to feel like a princess! (Plus, Belle is one of my all time favourites. So I can't think of a princess I'd rather channel pampering myself on a dreary March night!)
If you fancy picking up your own The Beauty & The Beast box, then head over to Latest In Beauty's site. Be quick though, it's limited edition and with all the hype surrounding the film I wouldn't be surprised if it sells out soon!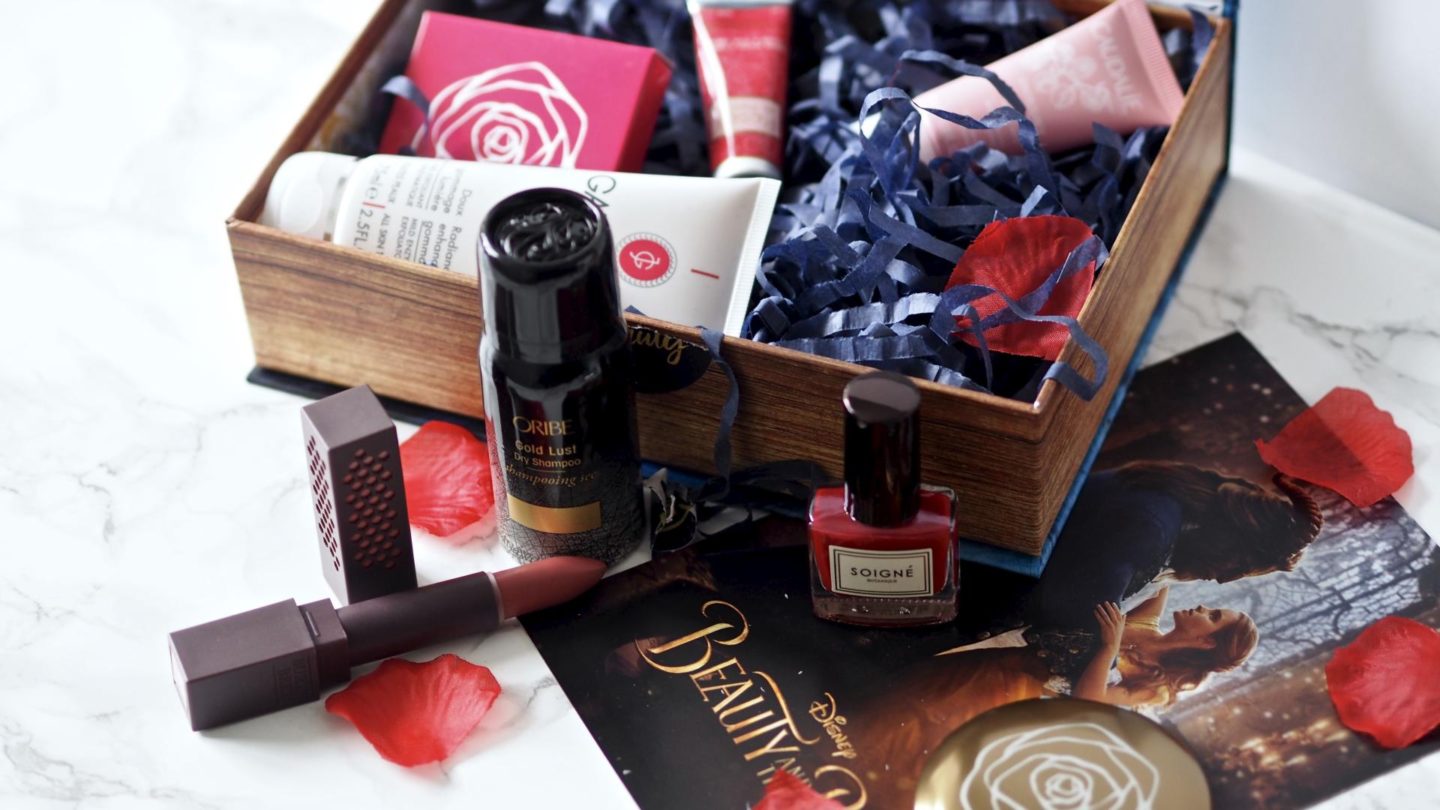 Will you be picking up Latest in Beauty's Beauty & The Beast box?
Find me on;
Bloglovin' | Twitter | Instagram