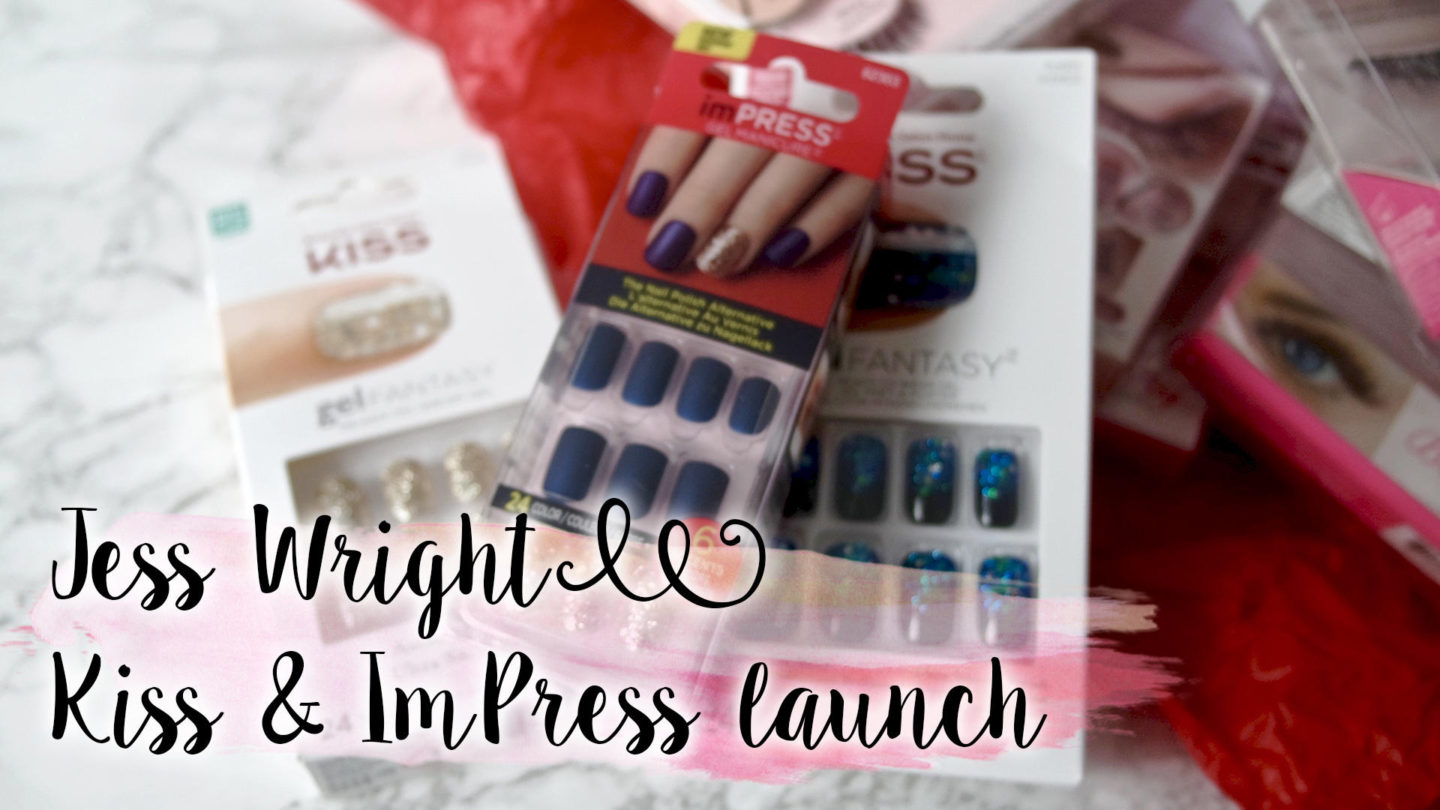 As much I enjoy blogging for the creative aspect, I have to admit that it sometimes has other perks. Not only have I met some great people and discovered some great products from other bloggers. Occasionally I am lucky enough to attend some fantastic launch parties and events. One of which, came a few weeks ago when, along with a selection of bloggers and press, I was invited down to the rather swanky Soho Hotel to celebrate Jess Wright becoming Kiss lashes new spokesmodel. Kiss had rented out a rather gorgeous penthouse suite for us to mingle, enjoy some canapes and most importantly, try out various products from the range.
So here's what we got up to, my thoughts on the KISS and ImPress products they were kind enough to send us home with. As well as what I got up to, there's also a cheeky giveaway. So you could win a selection of KISS and ImPress goodies too!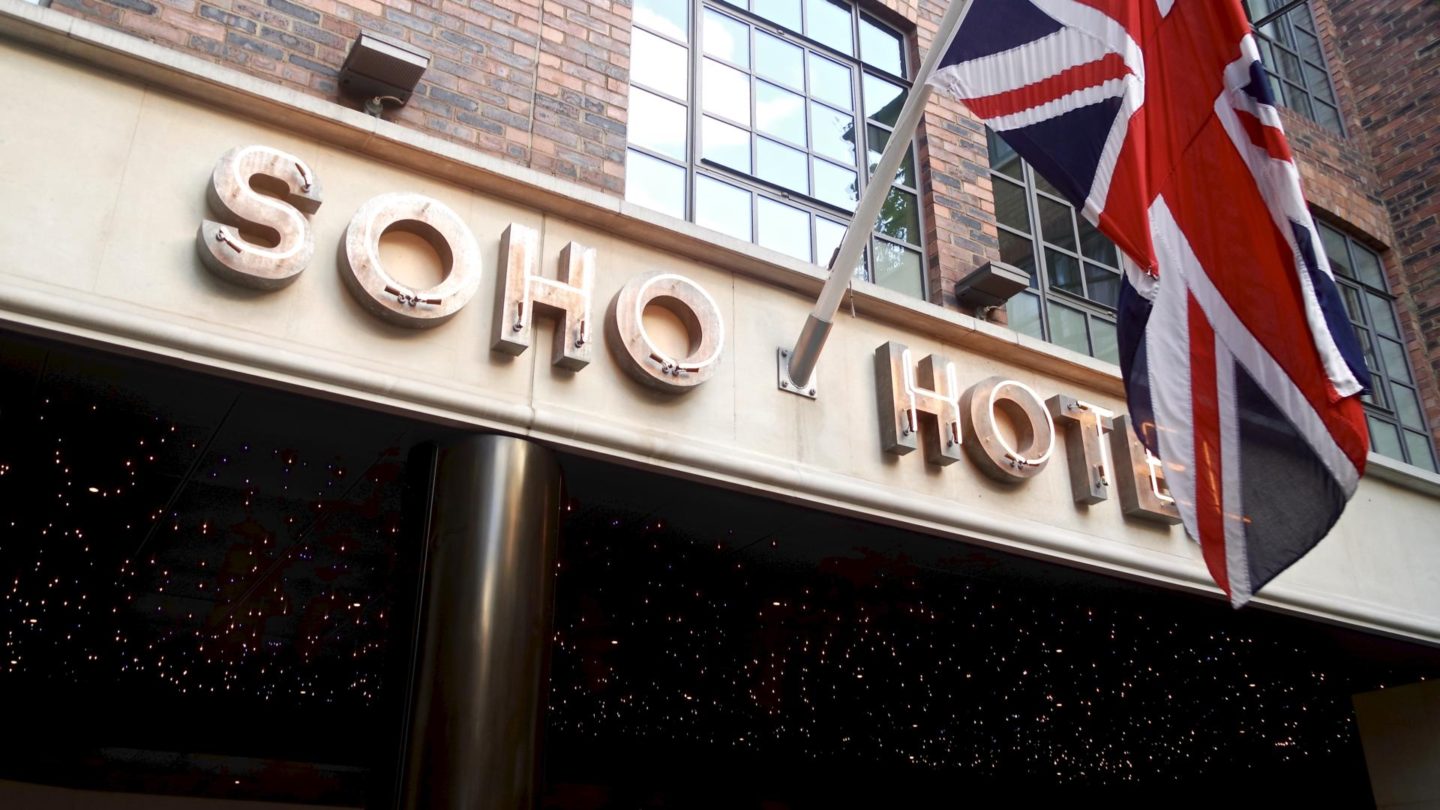 Jess Wright x Kiss & Impress
After finishing work for the evening, I met up with two of my blogging buddies, Pippa & Lola and headed over to Soho to find the hotel. Neither of us could recall seeing the venue before, so we followed google maps and we were soon outside the stunning entrance for Soho Hotel. It's no wonder we hadn't spotted the exclusive five star hotel before, it's located down a secluded street near Soho Square and unless you know where you're going from the main road it would be easy to miss. When we finally spotted it we were blown away by the gorgeous entrance and after snapping a few photos, headed up to the top floor.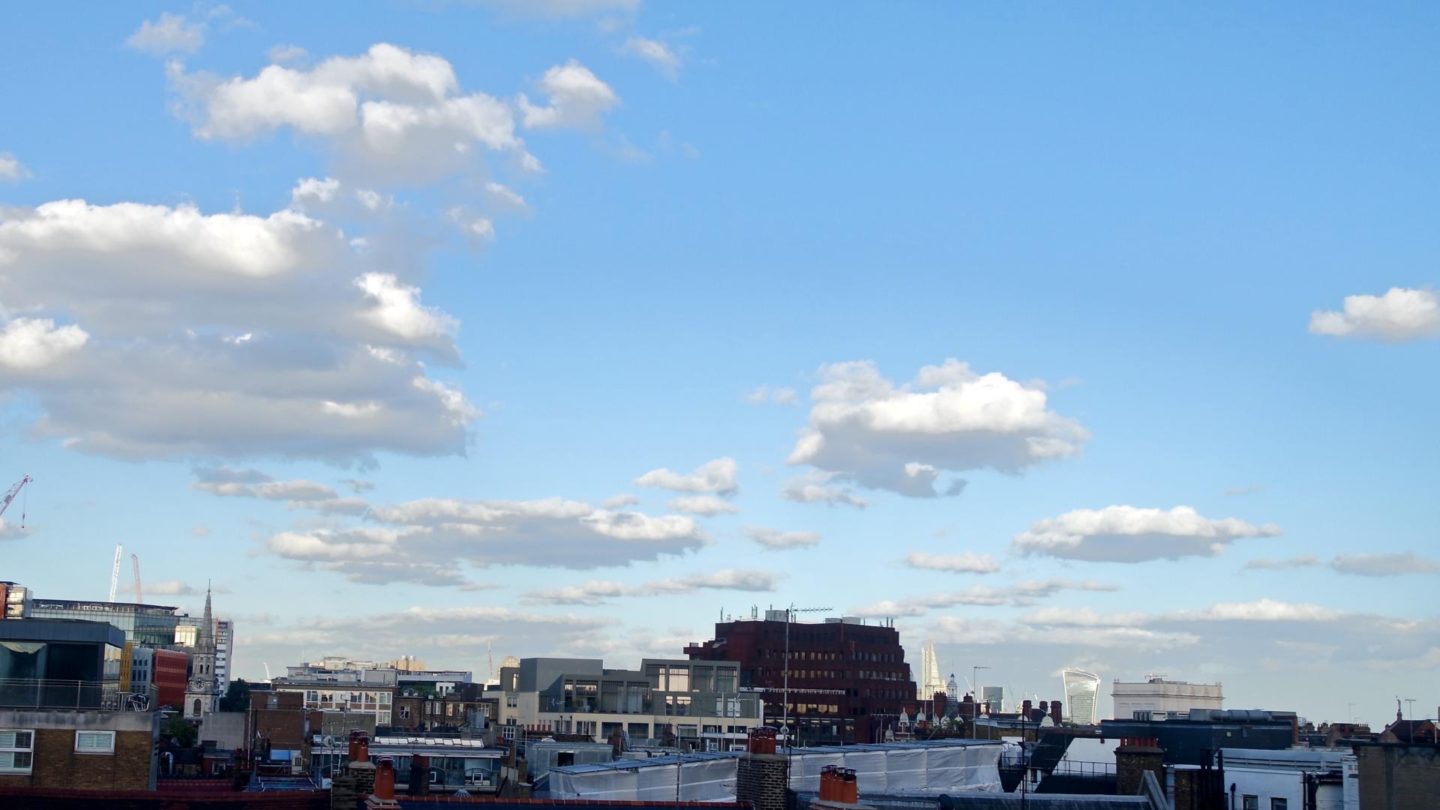 The team had set up a room dedicated to nails and one for lashes. As the girls and I had all recently had our nails done (naughty I know) we took advantage of the warm evening and enjoyed a glass of wine and a catch up on the balcony before Jess Wright's speech. Jess was every bit as lovely and personable in real life as she seems on TOWIE despite the shows reputation for being staged. (& why it's a total guilty pleasure of mine!). Following this and full of excitement to try the products she spoke so highly of, we headed to get our lashes done as the queue had subsided. I chose the natural looking "Flirty" lashes and completely fell in love. I really didn't want to remove them at the end of the night!
Anyway, after my pamper, I got to catch up with the gorgeous Sophie from Popcorn and Glitter. One of my favourite bloggers who is always an absolute pleasure to hang out with.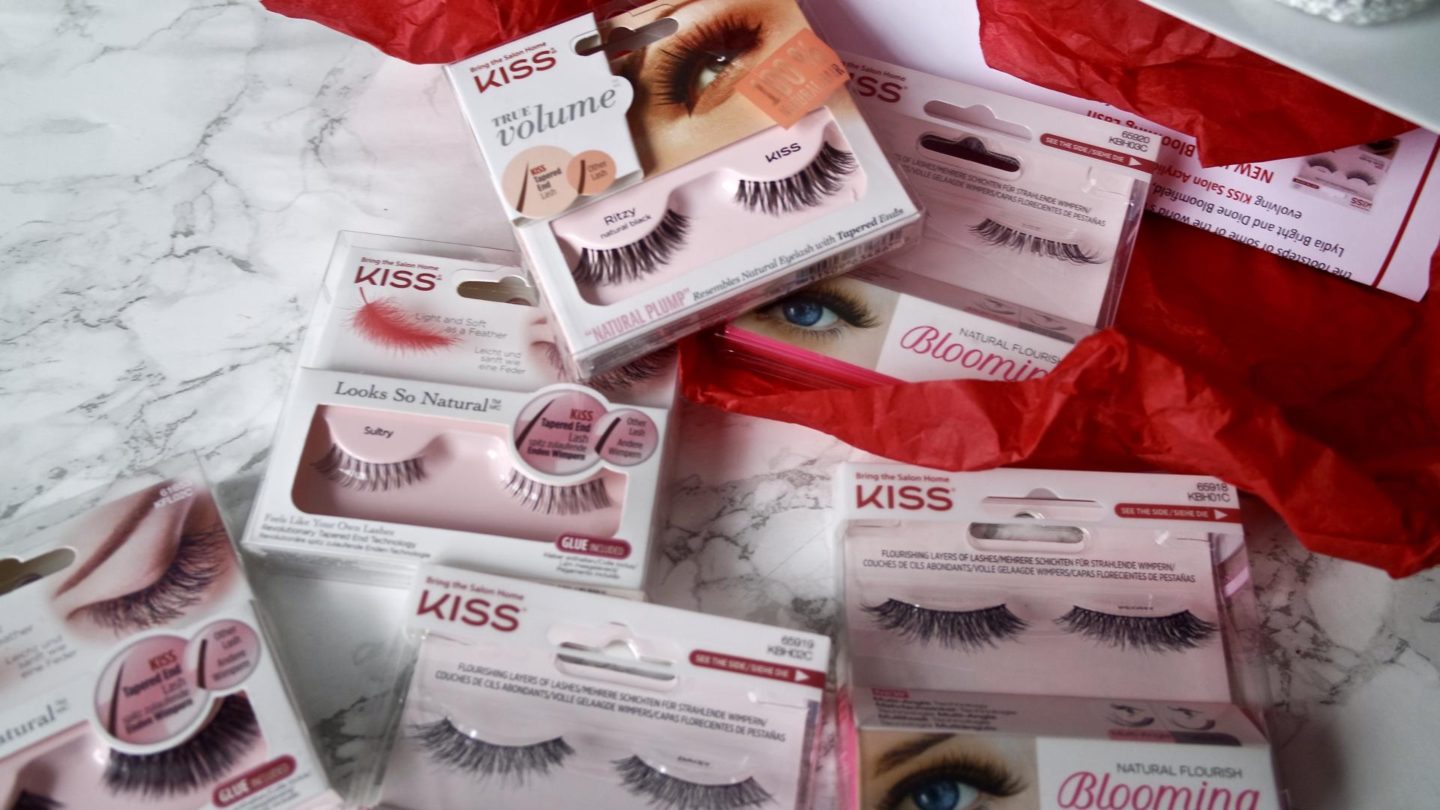 Kiss Lashes & ImPress Nails
"I've always been a really big fan of the brand. Last year I went to a KISS party, saw the products and I've been using them ever since! It is something that I'm really happy to be a part of. I'm really proud; it's a great collaboration. KISS Nails, KISS Lashes and imPRESS Nails are my absolute beauty bag must-haves for any occasion!" – Jess Wright.
To be honest I can see why, since trying KISS lashes, I'm a complete convert. I normally find lashes heavy and find the glue either too sticky or clumpy, however with the KISS range, this hasn't been an issue. Not only this, as they're all multilayered, they, for the most part, look completely natural. The "Flirty" lashes have become a firm favourite and I've loved experimenting with eye makeup looks with them. Even better, all the products are available to buy online as well as from Boots stores, perfect for picking up before a night out.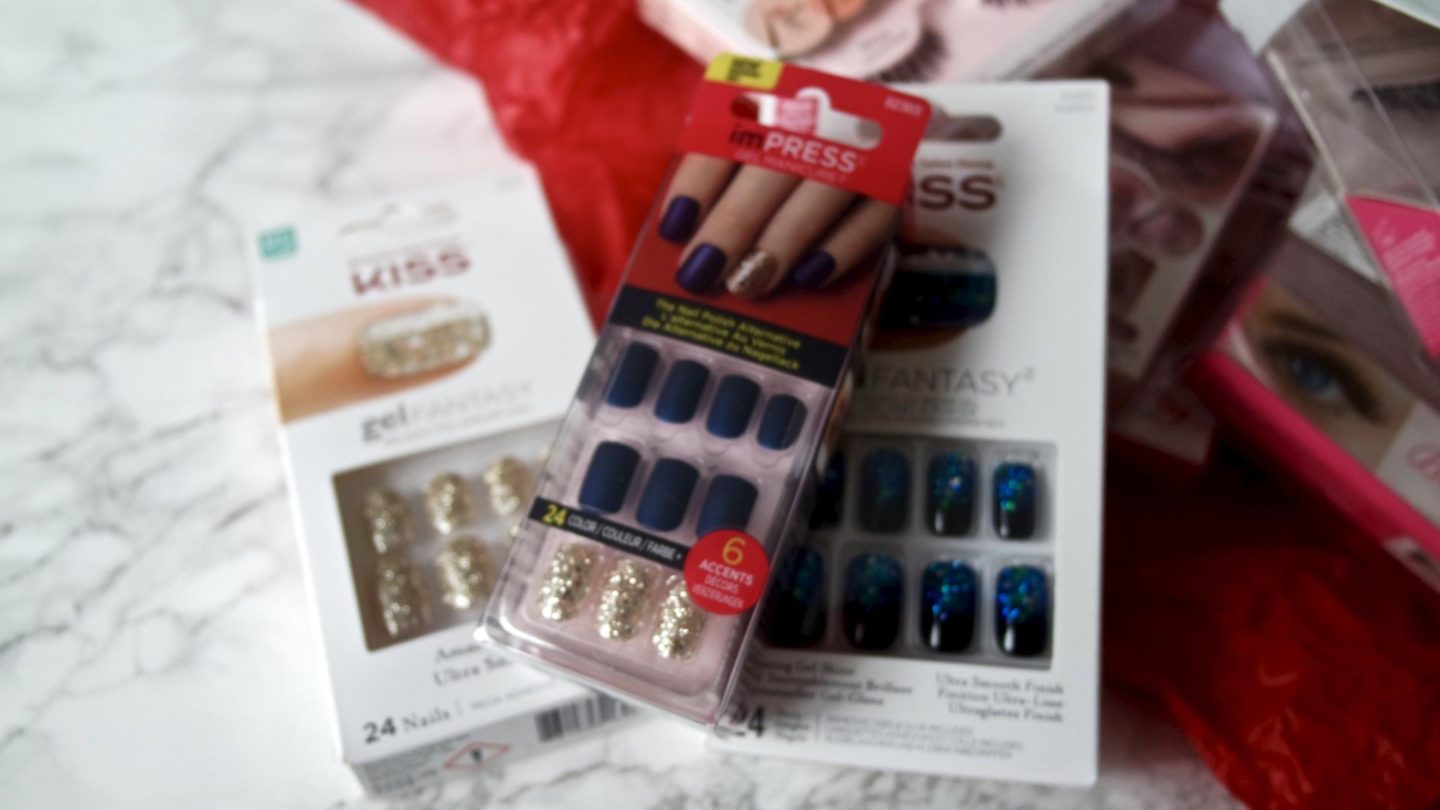 An ImPress-ive Giveaway
I'm so sorry, I just couldn't resist making that pun! Anyway; as some of you may already know, I'm hardly ever without my acrylic nails. As I was kindly given a selection of ImPress nails, I didn't want them to go to waste. So I've teamed up with the team at KISS and ImPress to give a selection of nail goodies away to one lucky winner. Perfect for the upcoming Christmas party season right?
Have you tried any KISS or ImPress products before? What did you think?
Find me on;
Bloglovin' | Twitter | Instagram