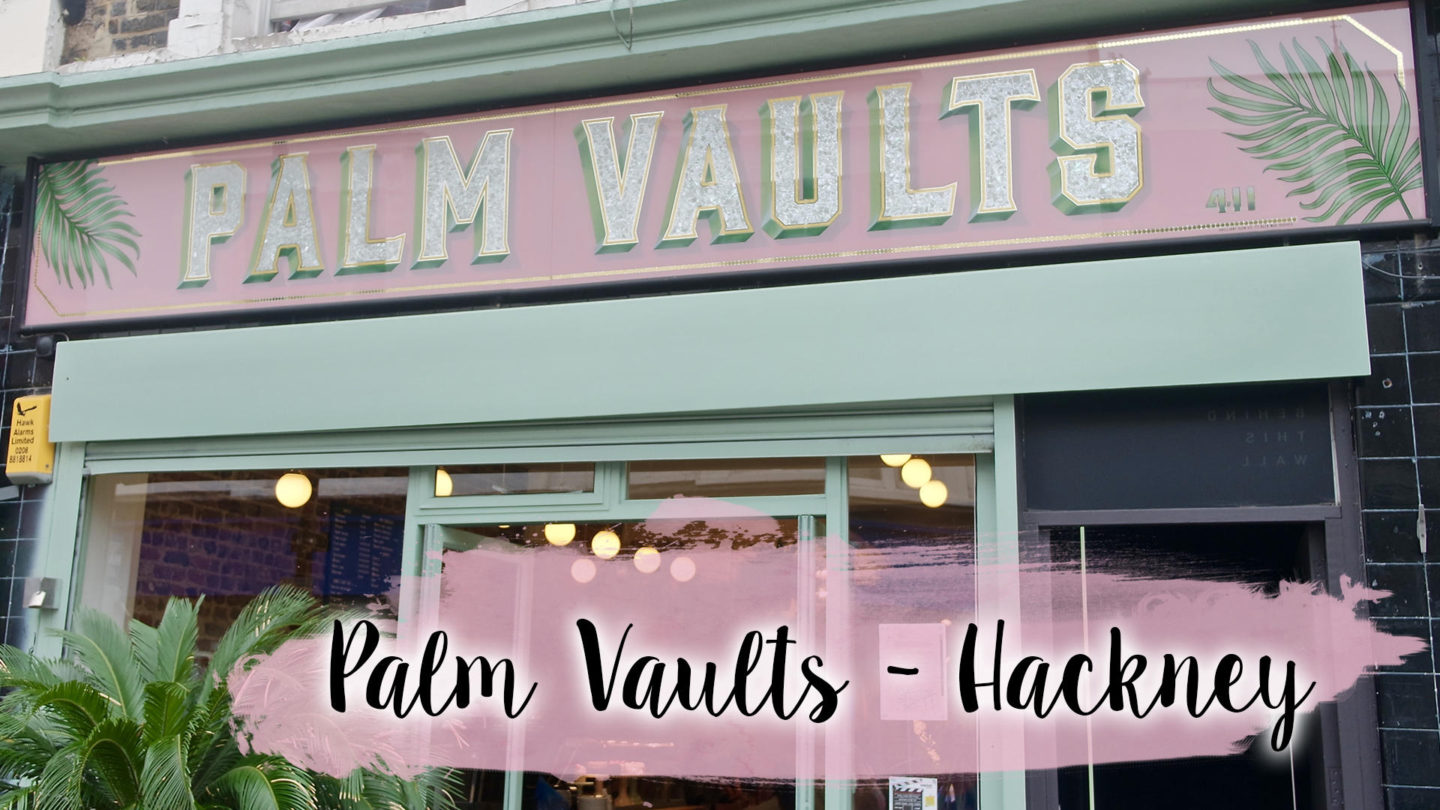 While you may not have heard of Palm Vaults before, I'd wager that you'd seen it on your Instagram feed at least once or twice. Known best for their brightly coloured lattes, this independent coffee shop tucked away on Mare St in Hackney is quite possibly the most unique place I've ever indulged in a coffee. Since the Miami Vice-esque decor was just so gorgeous, I couldn't help but snap a few photos when Pippa and I took a trip down to Palm Vaults, Hackney a few Saturdays ago.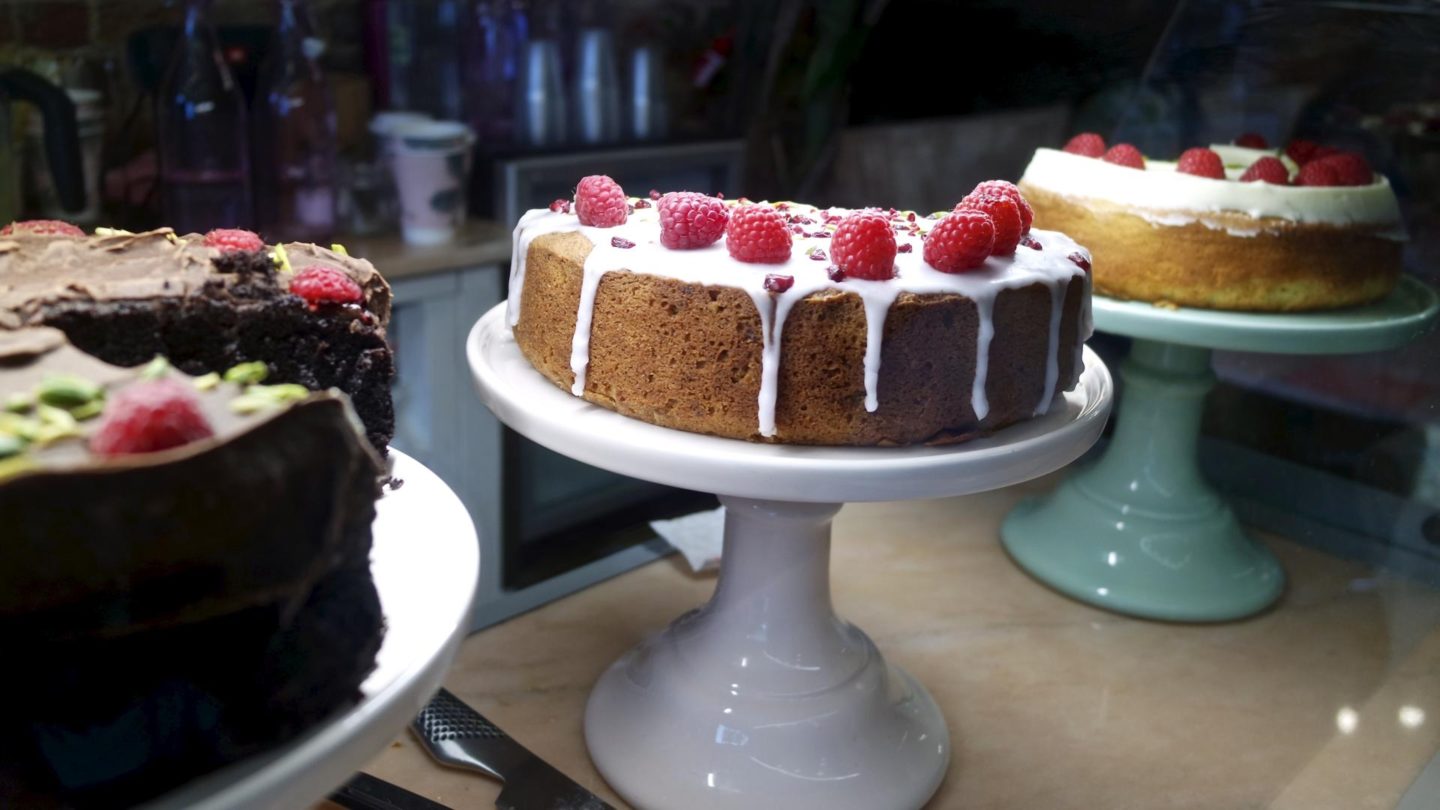 Velvet lattes & fresh smoothies at Palm Vaults, Hackney
Shamefully, despite having made plans to visit a few weeks in advance, Pippa and I had both over indulged on the Friday night. This meant when we paid a visit on the Saturday morning we both had slightly fuzzy heads. With this in mind, we both thought it would be best to start off with one of Palm Vaults fresh smoothies. After all, what better way to shift a hangover than with a vitamin boost?!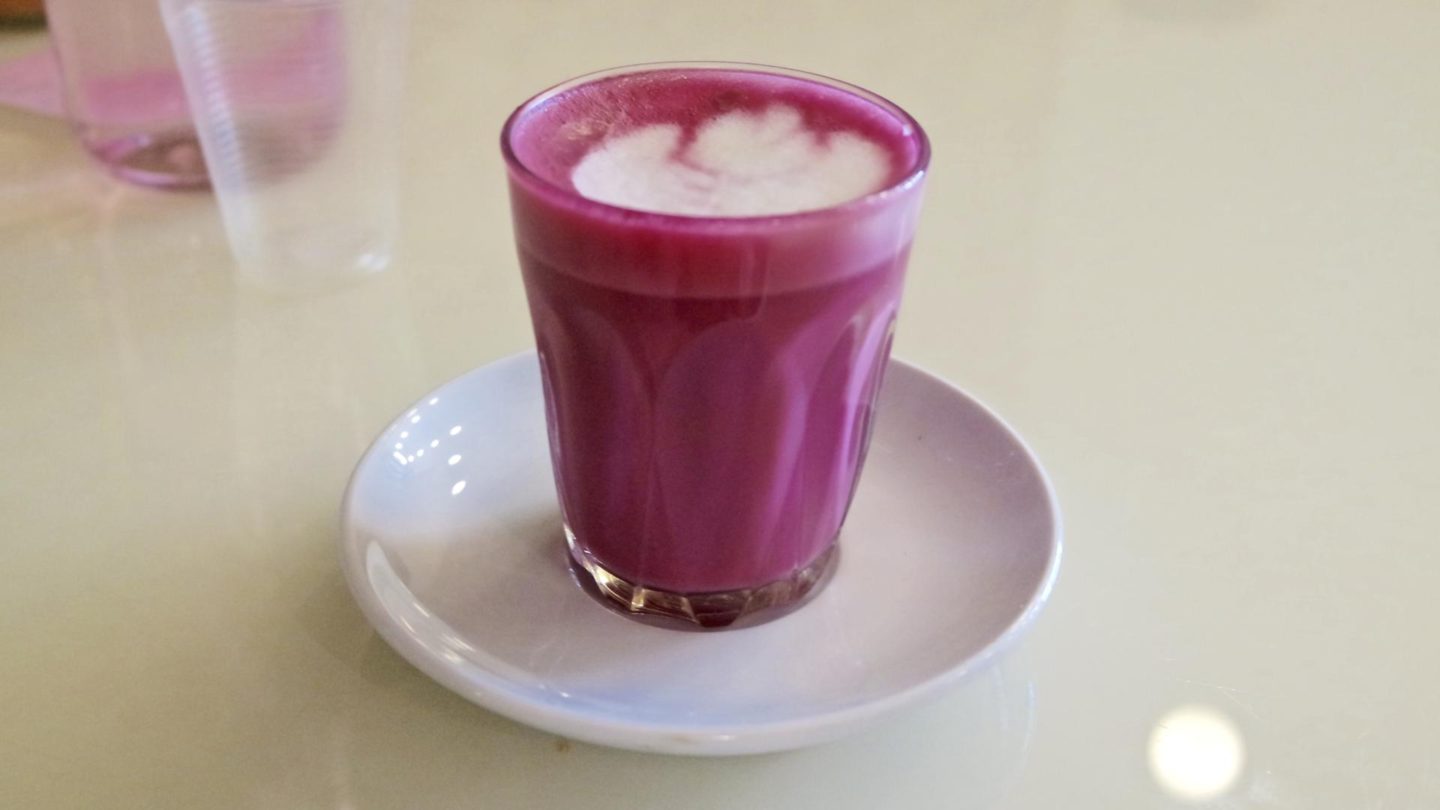 Aside from this, I simply had to try one of Palm Vaults famous velvet lattes. As I'm a huge fan of both red velvet cake and, as you'll already know, pink. The pink beetroot latte, also known as the red velvet latte was an obvious choice for me. While I've heard mixed things about this unique latte, I personally really enjoyed it. It did taste pretty much identical to a red velvet cupcake. However, I can see that it may be a bit sweet for some peoples tastes. I'm already craving another, but I may need to try the green matcha or "blue steel" blue algae and coconut milk latte next time.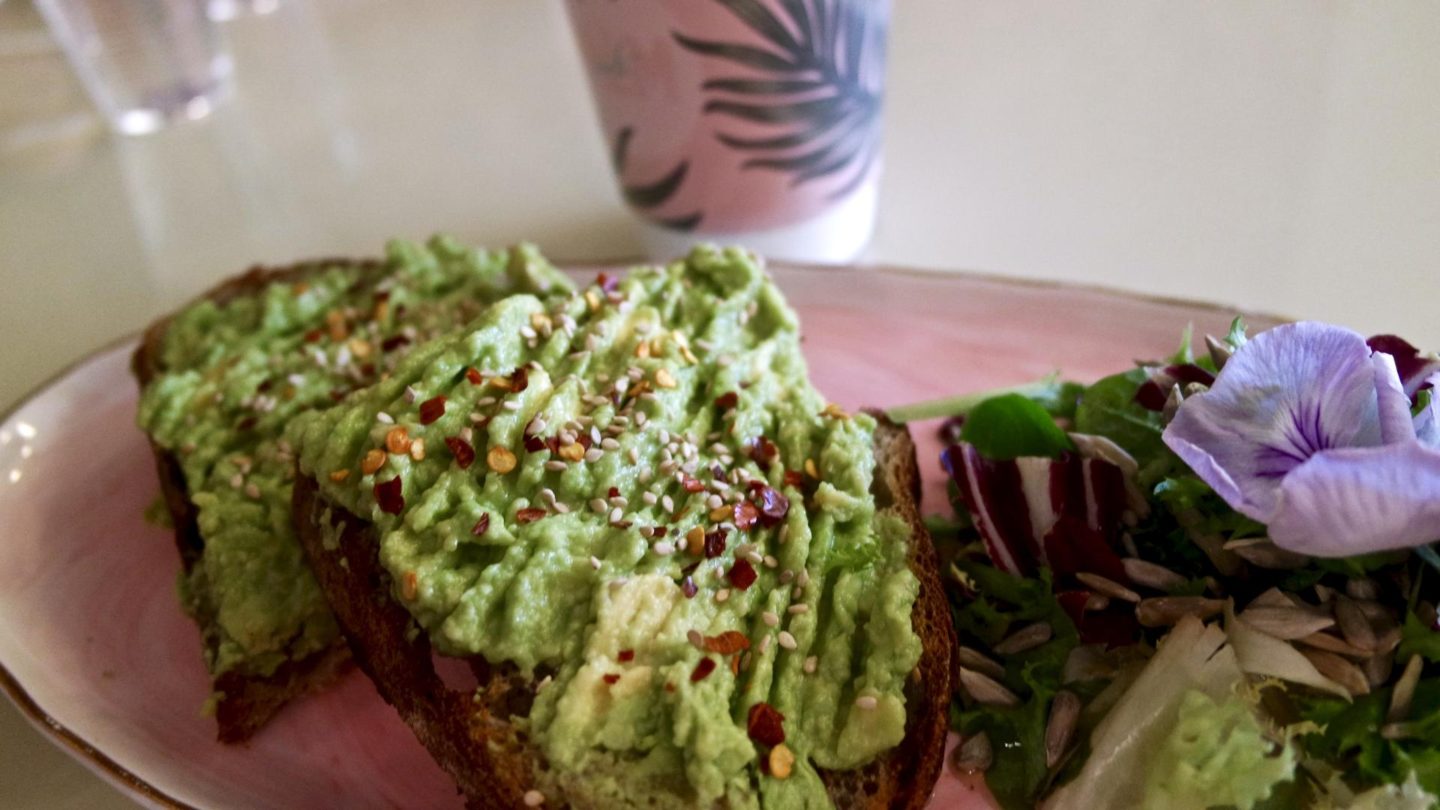 Possibly the best avocado on toast ever.
After we'd caught up on the night before's antics, we decided to order a spot of lunch. Palm Vaults has an entirely vegetarian menu, with some raw and vegan options. While we'd been admiring the selection of cakes on the counter, we decided to go for something savoury. Pippa settled on a roasted vegetable and quinoa salad topped with figs and feta and I went for the avocado on toast. Now, I often find myself making avocado on toast for breakfast, or when I pop out for brunch. So I don't mean it lightly when I say that this was possibly the best avocado on toast I have ever had.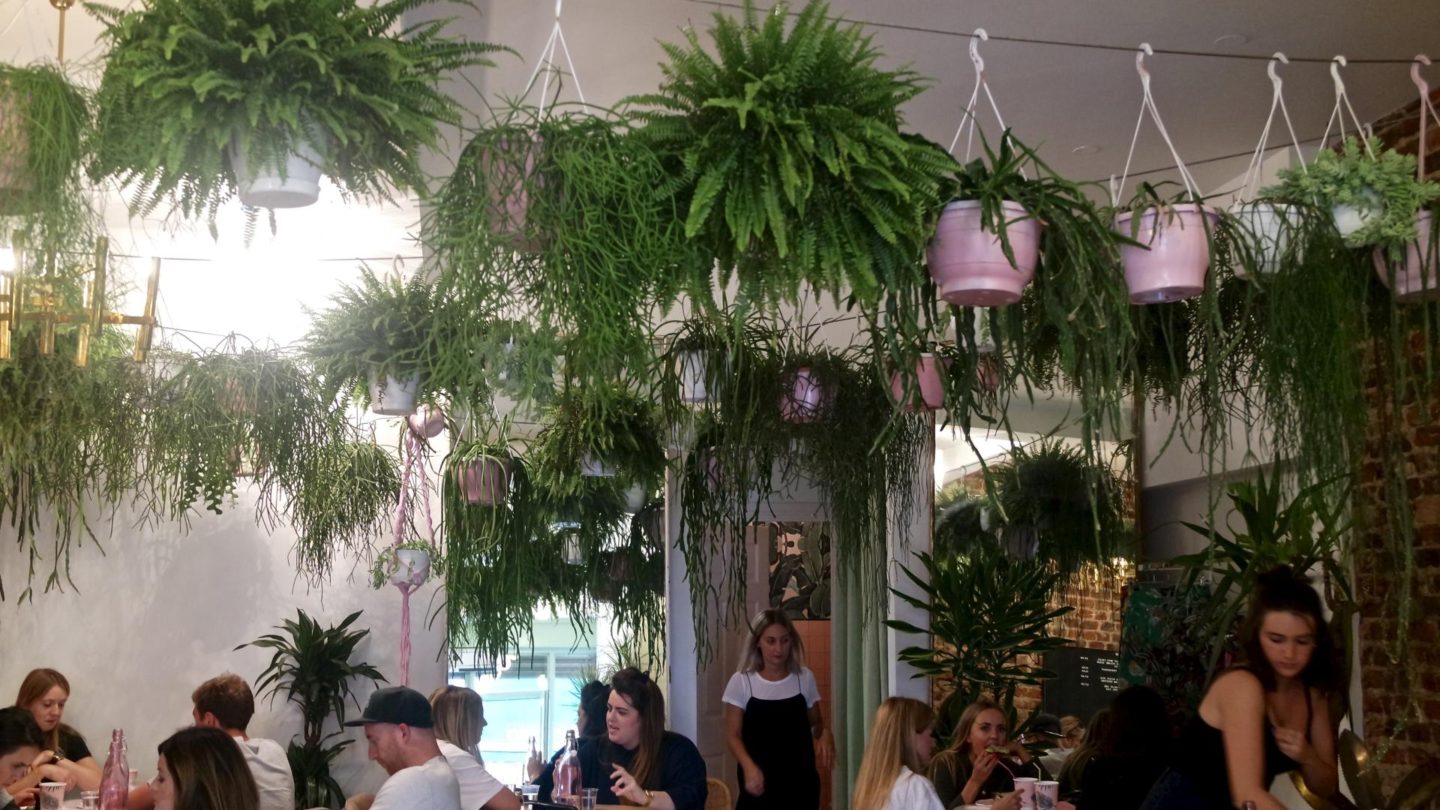 While East London is full of places to get your artisan coffee fix, I think Palm Vaults may well be my favourite. Although, I want to bag one of the super instagramable marble tables next time…
Have you been to Palm Vaults before? If not, where do you recommend I get my coffee fix next?
Find me on;
Bloglovin' | Twitter | Instagram