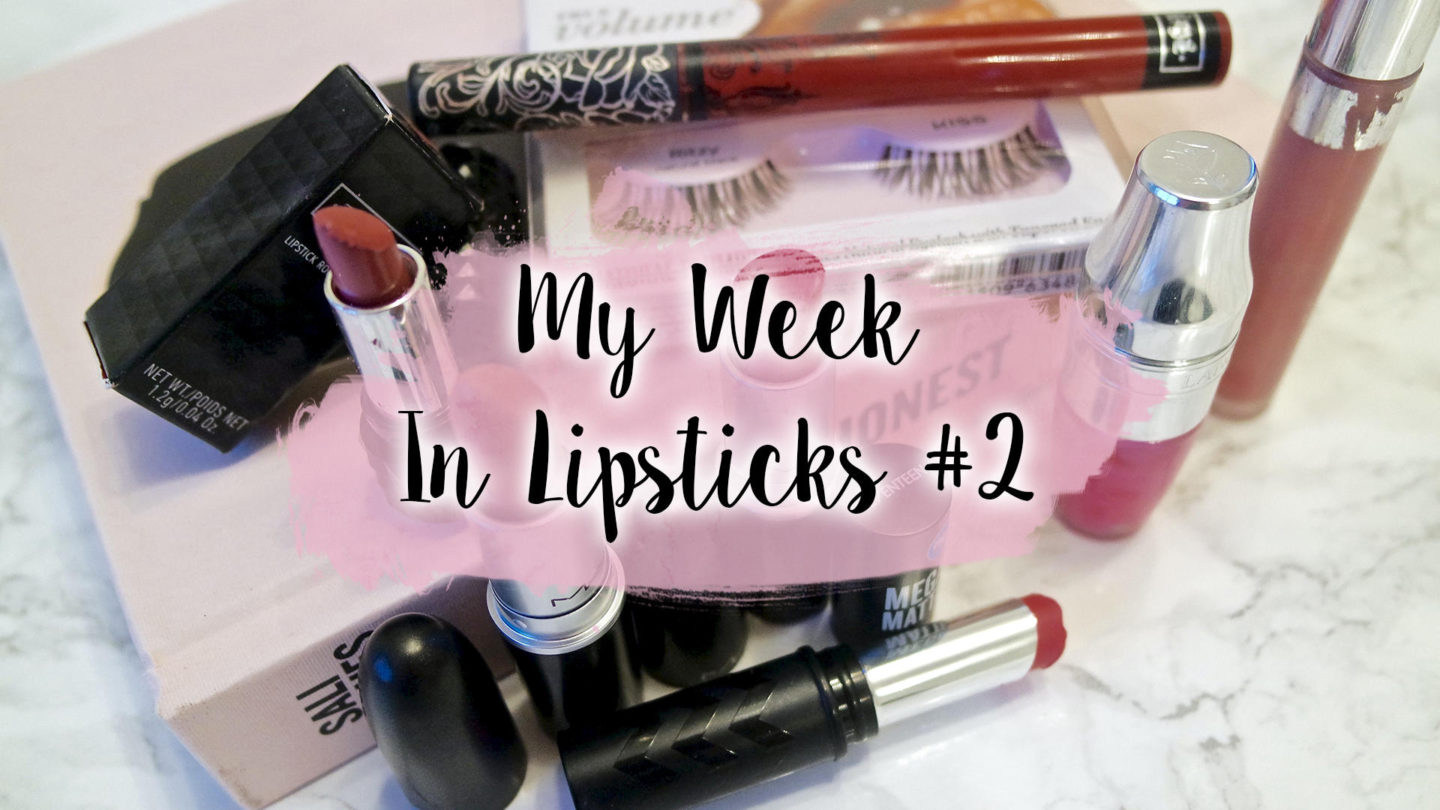 I really enjoyed writing a week in lipsticks round up last week. This was mostly down to my finding myself consciously thinking about wearing something different each day. Not only that, it made me rediscover some old favourites and, since I managed to lose my diary, gave me the chance to recap what I'd been up to. Anyhow, if you fancy nosing at what I've been up to / wearing this week, here's my week in lipsticks;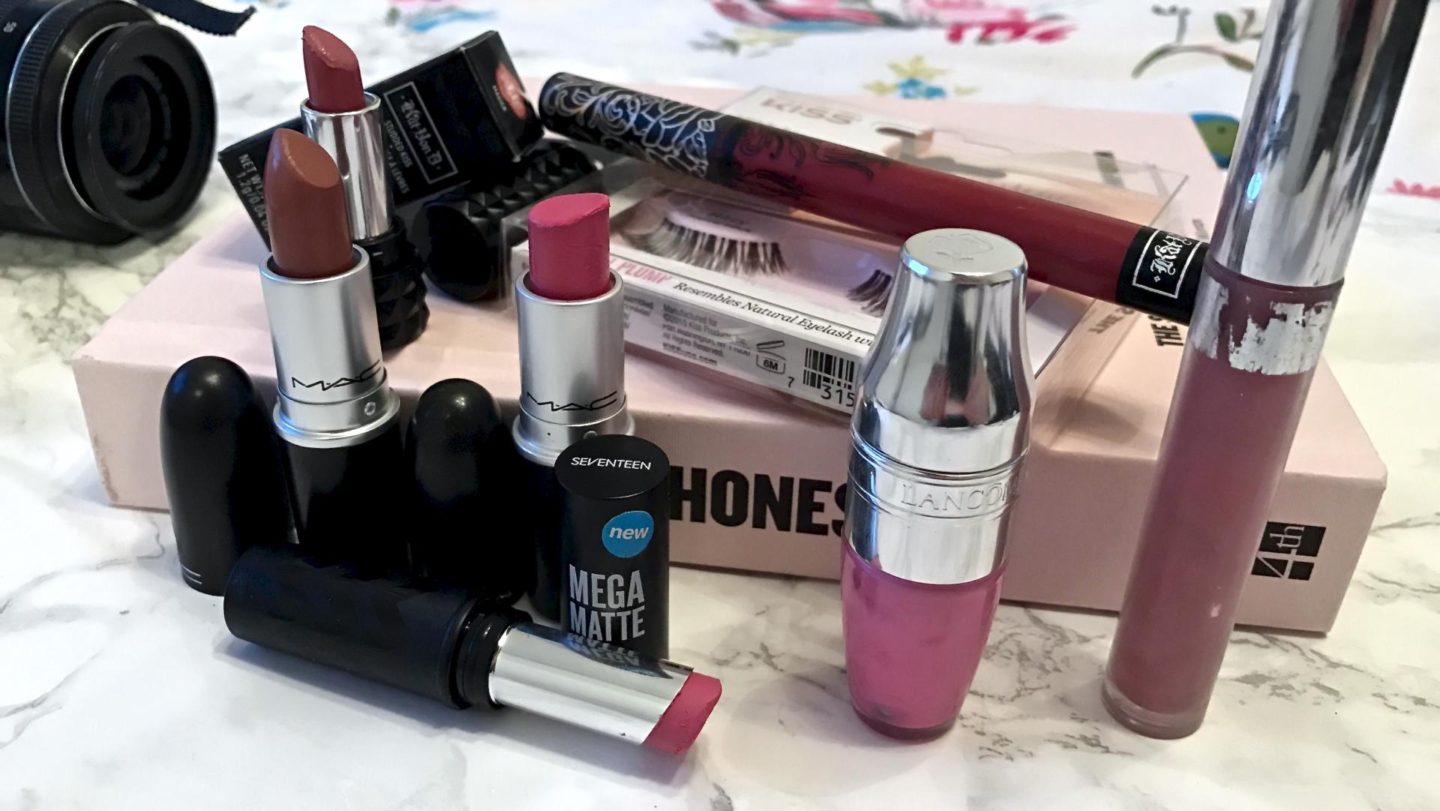 Wednesday – ColourPop Ultra Matte Lips in Clueless. After discovering the day before that there's going to be a Mean Girls musical, I decided to pay homage to my second favourite chick flick, Clueless. This dusty mauve pink left me feeling like, as Cher would say, "a total Betty". Not only that, it's a pretty spot on dupe for Kylie Jenner's Candy K. If you fancy checking out my full review of this, click here.
Thursday – MAC Satin Lipstick in Spirit. Thursday night was spent at the #Beauty20 awards in the gorgeous Bvlgari Hotel. As I had suffered a rather confidence knocking skin break out, I headed off down to the MAC store at Westfield White City to get my makeup done by the professionals. As per usual, I couldn't resist coming out with the lipstick. This time the one they used to complete my look, namely Spirit. Spirit is a gorgeous muted pinky-beige brown and I can see this quite quickly becoming one of my go to day time nude lipsticks.
Friday – Lancôme Juicy Shaker in 313 Boom-Meringue. This was one of the full sized products in the "Gimme Some Lip" sampler set I picked up on my last Sephora haul. While I wasn't initially bowled over by it; After having worn heavy makeup the night before, this moisturising lip product was great teamed with some tinted moisturiser to give my skin a rest.
Saturday – Kat Von D Everlasting Lipstick in Project Chimps. Saturdays plans originally involved grabbing coffee and cake with my mum followed by spending the evening in watching Strictly Come Dancing and the X-Factor. However, with a last minute Twitter message from a friend, it ended in me having a few gin and tonics in Hammersmith. As I wanted something that would last, I picked the gorgeous deep red that is Kat Von D's Project Chimps. Even after an epic amount of munchies at the end of the night, it still was going strong. Result!
Sunday – Kat Von D Studded Kiss Lipstick in Magick. I picked this up in my Love Me Beauty box a few weeks ago and this was, shamefully, the first time I'd worn it. The lipstick itself is a gorgeous matte finish warm mauve and one I find to be a really flattering "your lips but better" colour on my skin tone. As it's only the mini, I can see myself using it up and picking up the full sized version in the future. It lasted past a few drinks over looking the river at Kew, but after I popped into the local branch of The Stable. It had met its match (although, after the amount of pizza I had, it's hardly surprising!).
Monday – MAC Amplified Creme Lipstick in Chatterbox. Chatterbox was my first ever MAC lipstick. A gift from my mum and still one of my favourite lipsticks ever. I never leave home without this in my handbag. Just because the red toned pink is always a winner no matter what I'm wearing. It feels lovely on and is just bold enough to work for both day and night. I really out to give this little beauty a bit more love.
Tuesday – Seventeen Mega Matte Lipstick in The Coral Of The Story. Seventeen were kind enough to send me a selection of their Mega Matte range. While I've since bought myself a few more from the range, Coral Of The Story is quite possibly my favourite. The colour is, as you could probably guess, a coral toned pink. As the range offers a matte finish without all the drying finish making it great for achieving a matte look for when I'm spending the day in the office. If you fancy reading my thoughts on the range, my full post is here.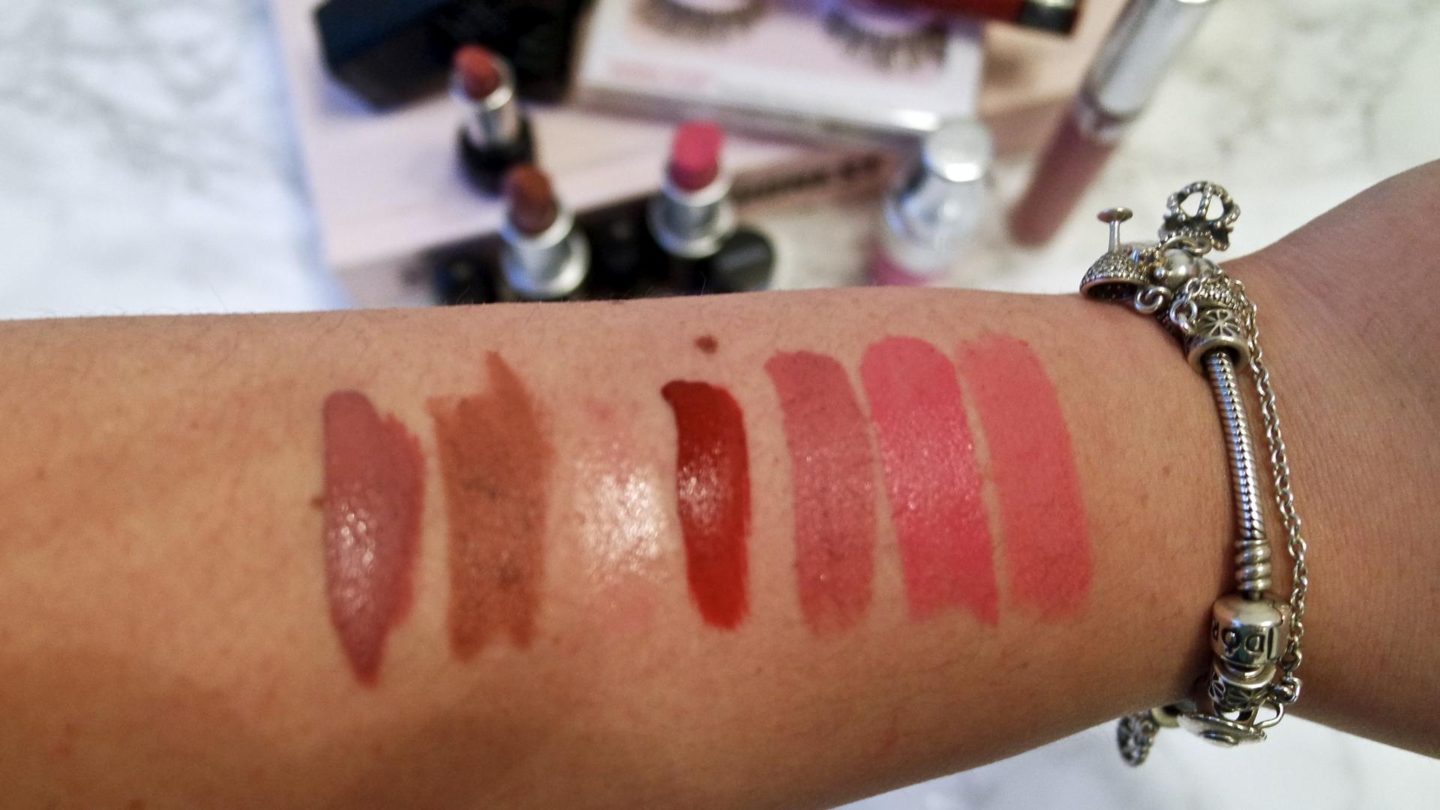 Swatches
Before anything else though, apologies for the photos in this post. I took them yesterday evening and only had about 10 minutes of full natural work to use. So I tried using my phone.. Next week I may have to pre plan and take the photos at the weekend, huh?
As with the post before, I swatched them in the order I wore them (Wednesday through to Tuesday).
Anyway, despite the weather turning to be a bit more Autumnal (read: rain and wind, boo hiss) I've still maintained wearing what colour be defined as more spring and summer shades. What can I say, I'm a sucker for a pink lipstick..
What lipsticks have you been loving this week?
Find me on;
Bloglovin' | Twitter | Instagram