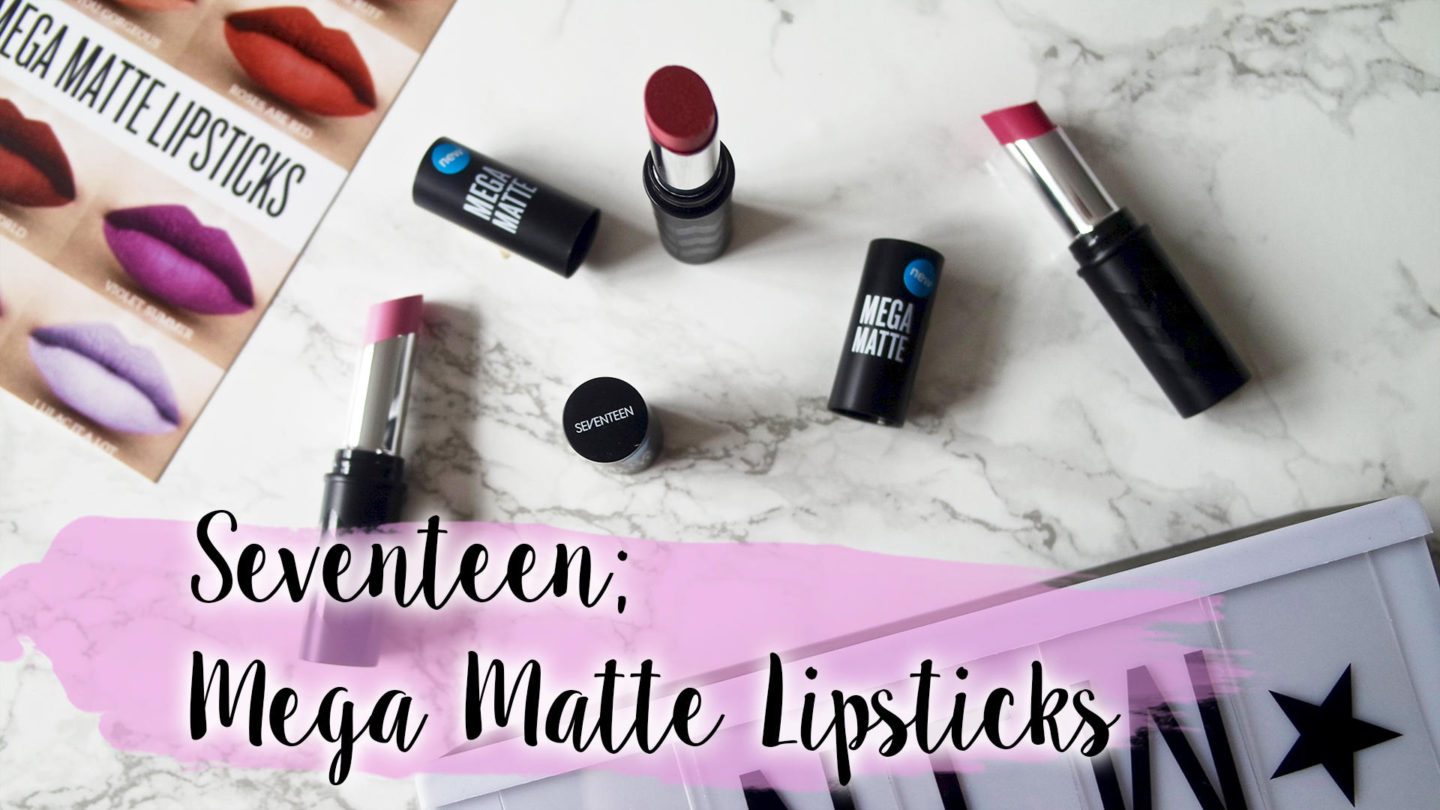 Over the last year matte lips have become almost as big of a trend as contouring. To be honest, it's no wonder why. Most matte lipsticks last longer and are often more pigmented than traditional formulas making them perfect for those of us who don't want to be constantly touching up their makeup. The one downside of matte formulas though? They're often drying meaning that although your colour can last through the day, many leave your lips in need of some serious TLC. So when Seventeen launched a collection of 12 Mega Matte lipsticks earlier this month, promising a creamy texture that lasts without the flaking or drying, it's safe to say that I was excited to try. I picked up three and thought I'd share my thoughts, and if they lived up to some very bold claims, with you all..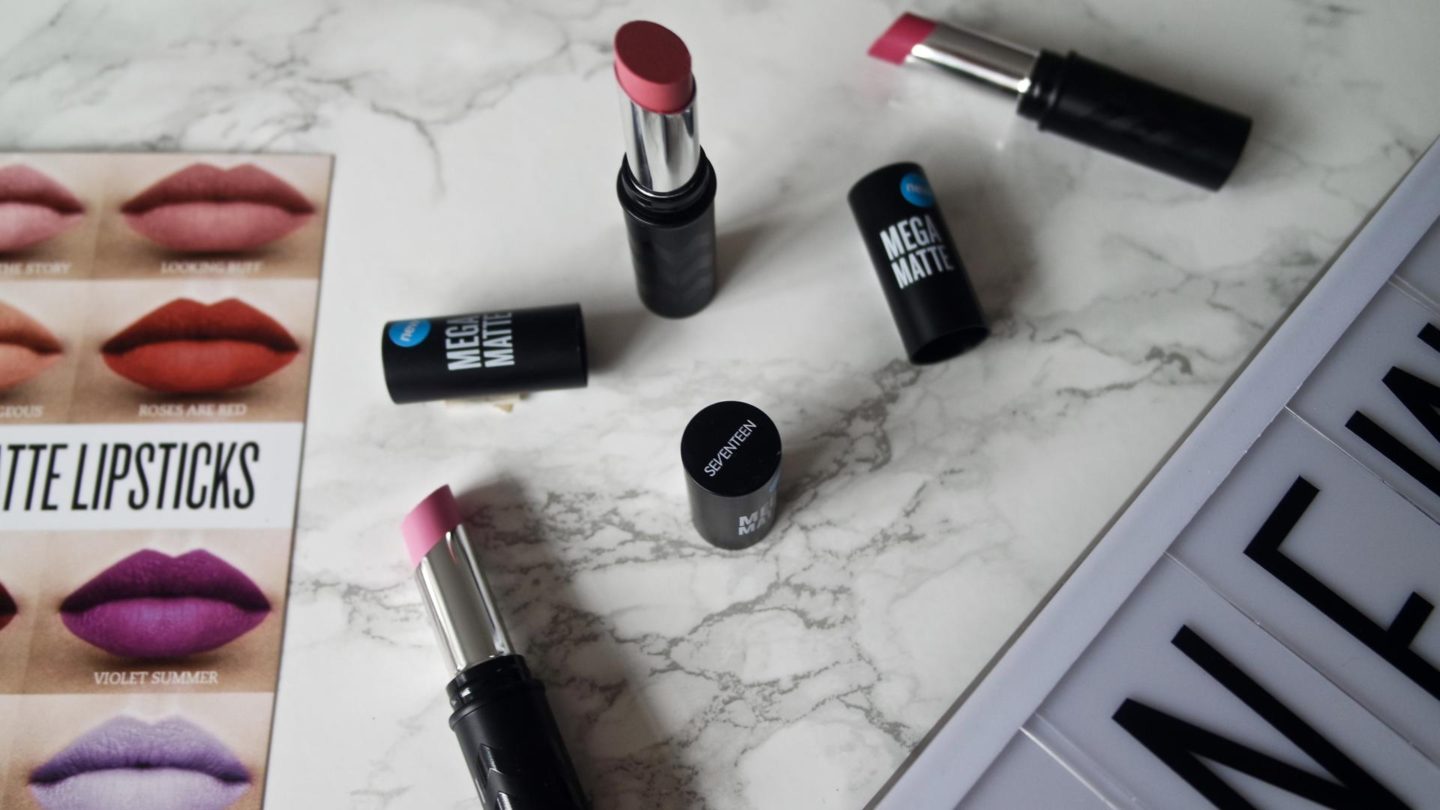 Seventeen Mega Matte Lipsticks
Before I start on the lipsticks themselves, I just want to big up whoever named these beauties. I love when cosmetics companies get creative when they name their shades, it's so much more memorable than a number. (I'm looking at you Rimmel lipsticks, I love you but please names not numbers!). Aside from that, I'm also a sucker for a punny name. So with shade names like "I Lilac It A Lot" and "Orange You Gorgeous!", well it's safe to say I was sold on that alone!
Anyway, names aside, with a wide selection of shades there really is something for everyone. I managed to hold back from picking up too many and got my paws on a selection of classic pinks. Namely The Coral of the Story, Pinking Out Loud and of course, Back To The Fuchsia.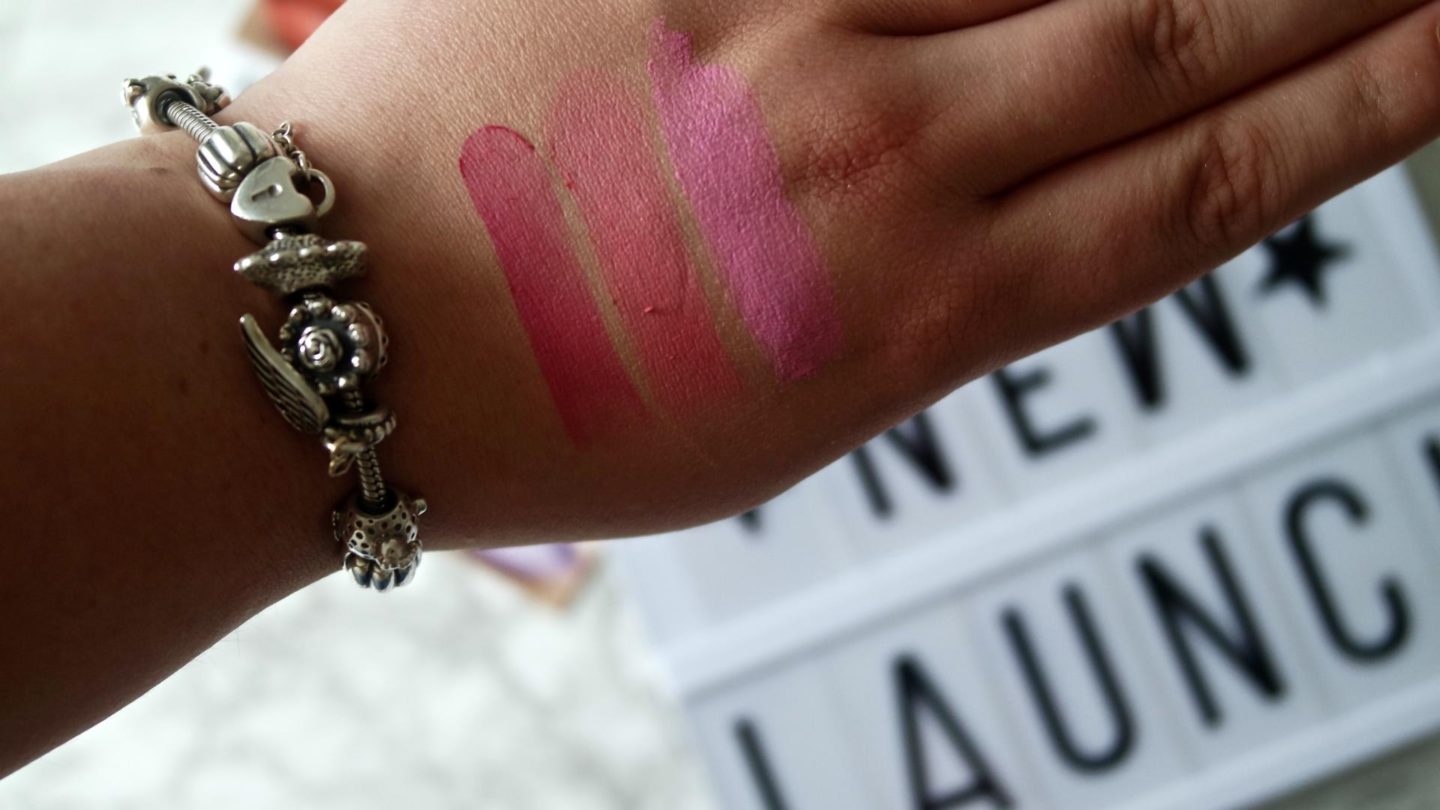 Back To The Fuchsia, The Coral Of The Story and Pinking Out Loud.
Swatches
As you can see, the formula really does pack a punch. The bold colours are pigmented enough to see a full colour pay off in only one swipe. Not only do they swatch well on the lips they sure do have some staying power. On my first wear, with the help of a lip liner, mine only needed a slight top up after a brunch date and one too many cocktails. Best of all, my lips weren't dried out as I often find with my go to Colourpop mattes. While they didn't last as long as the Colourpop Ultra Matte Lips, they were comfortable to wear and didn't leave me in desperate need of lip balm. A great everyday choice if, like me, you're a fan of the matte lip trend.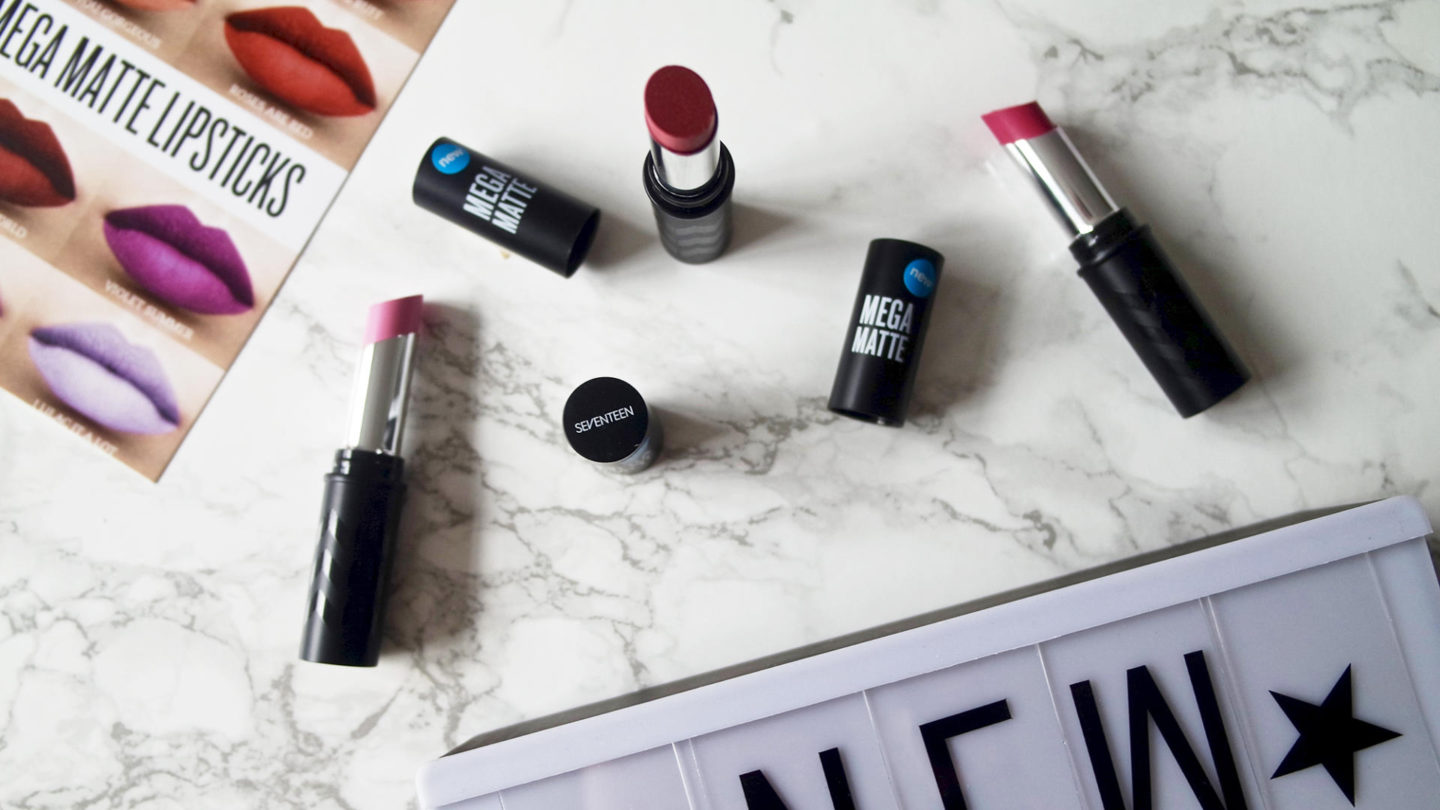 Seventeen's Mega Matte Lipsticks retail £4.49 each and are available to buy at Boots. Although, currently Boots have an introductory offer meaning you can save a pound on each along with a free gift when you spend over £6.00. Bargain!
Since picking up these matte lipsticks, they've quickly become part of my everyday makeup. Safe to say, I'm going to be picking up some more very soon. Cute names, great value and fantastic quality? What more could a girl want in a lipstick!
Have you tried Seventeen's Mega Matte Lipsticks yet? If not, what's your favourite matte lipstick?
Find me on;
Bloglovin' | Twitter | Instagram