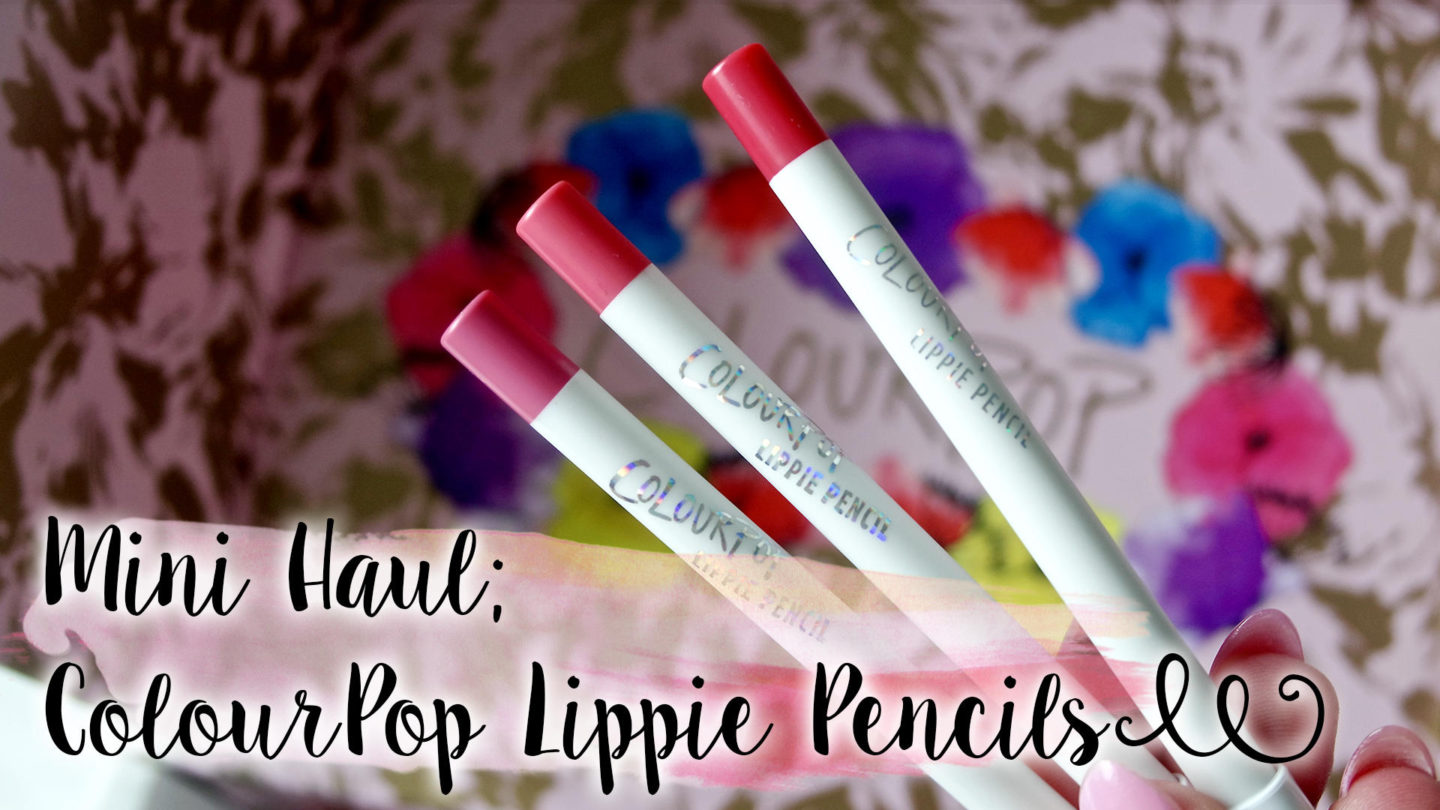 As my blog (& Instagram feed) may give away, I'm slightly obsessed with ColourPop. The American brand is not only fantastic quality but super affordable, with products starting at around $5. While exchange rates change from time to time, it still means that they fall under the £4 mark. Bargain. Since my first haul, they've been products I've found myself using a lot in my makeup routine, in particular the Lippie Pencils. They're soft, pigmented and don't drag. Exactly what I look for when buying a lip liner. So when I'd had a bit of a naff day at work last month, I thought I'd treat myself to some new ColourPop Lippie Pencils. Along with some of the Ultra Matte lips my friend had "borrowed" and forgot to return..
Anyway! Here's what I picked up and what I thought;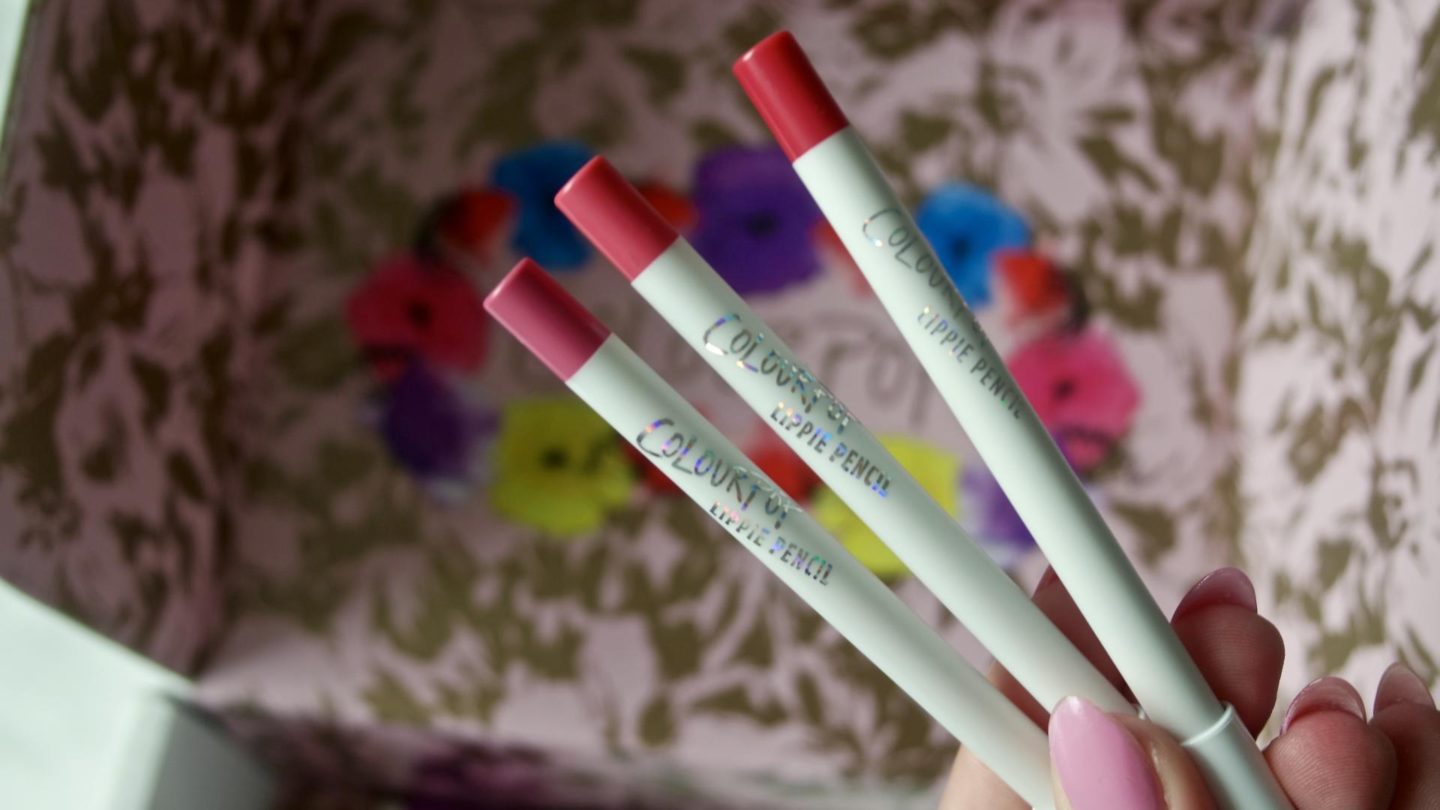 Mini ColourPop Lippie Pencil Haul
As most of my lipstick collection is either pink or red, I thought I'd add some more matching lip liners to my stash. I picked up London Fog, Gossip and mostly for the name, a homage to my favourite film that's so Fetch. As with my previous buys, the colours on the website aren't always 100% accurate – so I'm glad I looked up swatches first. For example London Fog looked substantially deeper online whereas in reality it's a bright blue-toned red which works perfectly with MAC's Ruby Woo.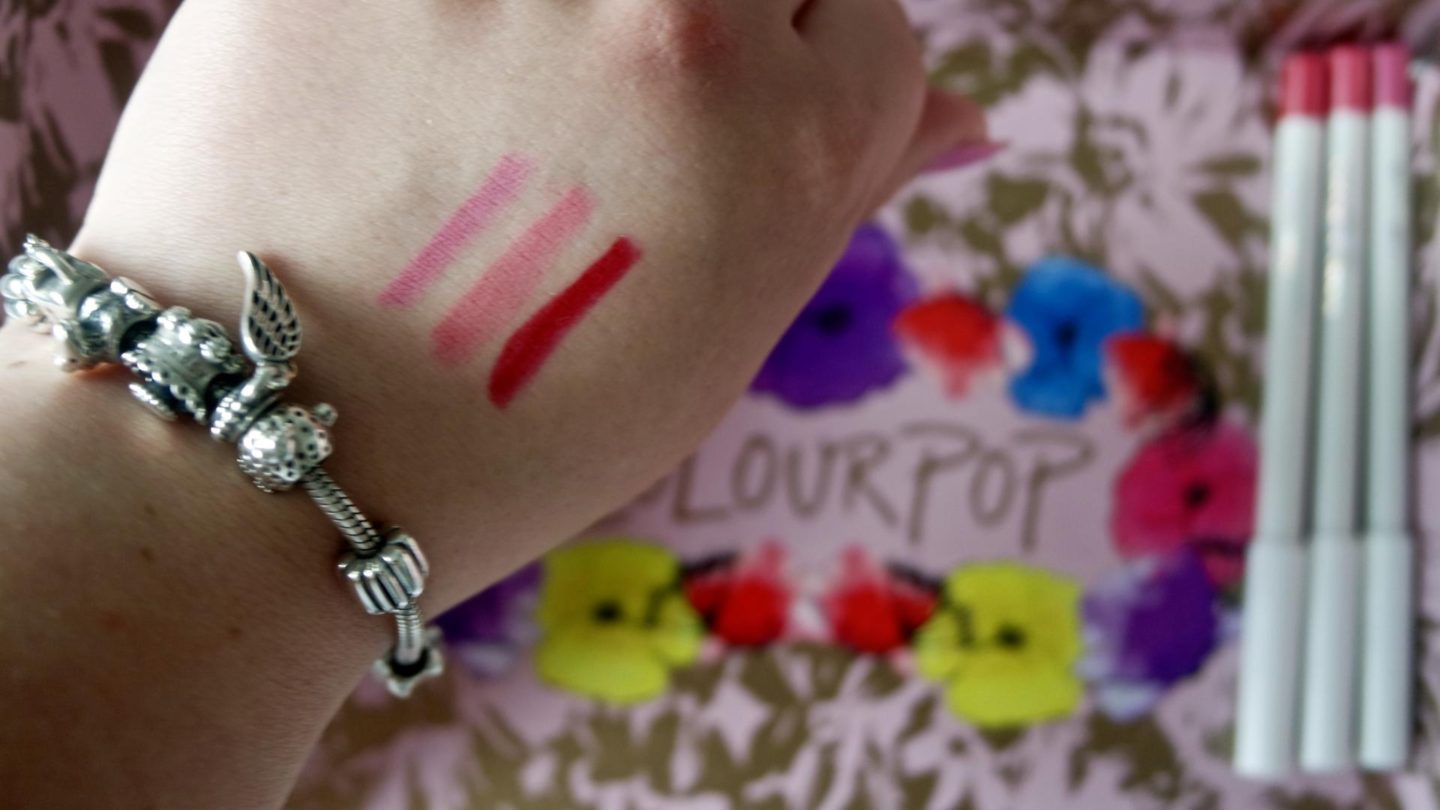 Left to right: Gossip, Fetch and London Fog.
Swatches
I'm glad to say the formula was just as soft and buttery as my previous purchases. The colour pay off for the price point is awesome. Although, bolder colours like London Fog will always pack more of a punch. I had big hopes for Fetch, although out the three I think this is the one I've used the least. I love to use a bold lip or a nude, and this falls firmly in between. Who knows though, when Spring rolls around this will likely be one I use day in day out.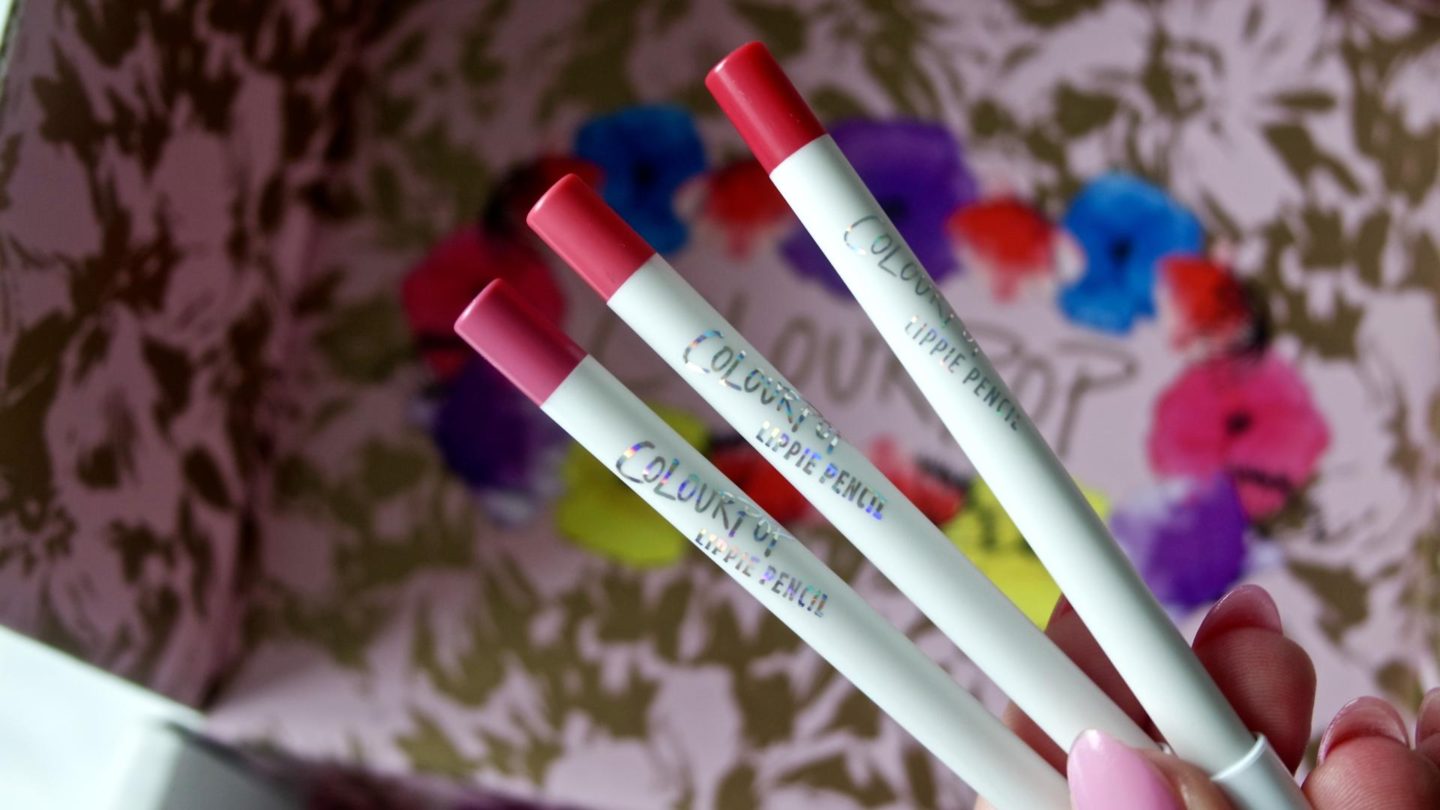 Much like my previous buys, I was really chuffed with the quality. These little beauties quickly joined my other Lippie Pencils in becoming a makeup bag staple. Next time though, rather than playing it safe. I think I'm going to use the low price point as an excuse for me to experiment with some colours I wouldn't normally use. Maybe some more dark shades in time for Halloween next month..
ColourPop Lippie Pencils are available one ColourPop's website. Although they now ship to the UK, it's still cheaper to ship them in the method I mentioned in this post. If you have any recommendations for my next order, let me know in the comments!
Have you tried any ColourPop Lippie Pencils before? What did you think?
Find me on;
Bloglovin' | Twitter | Instagram