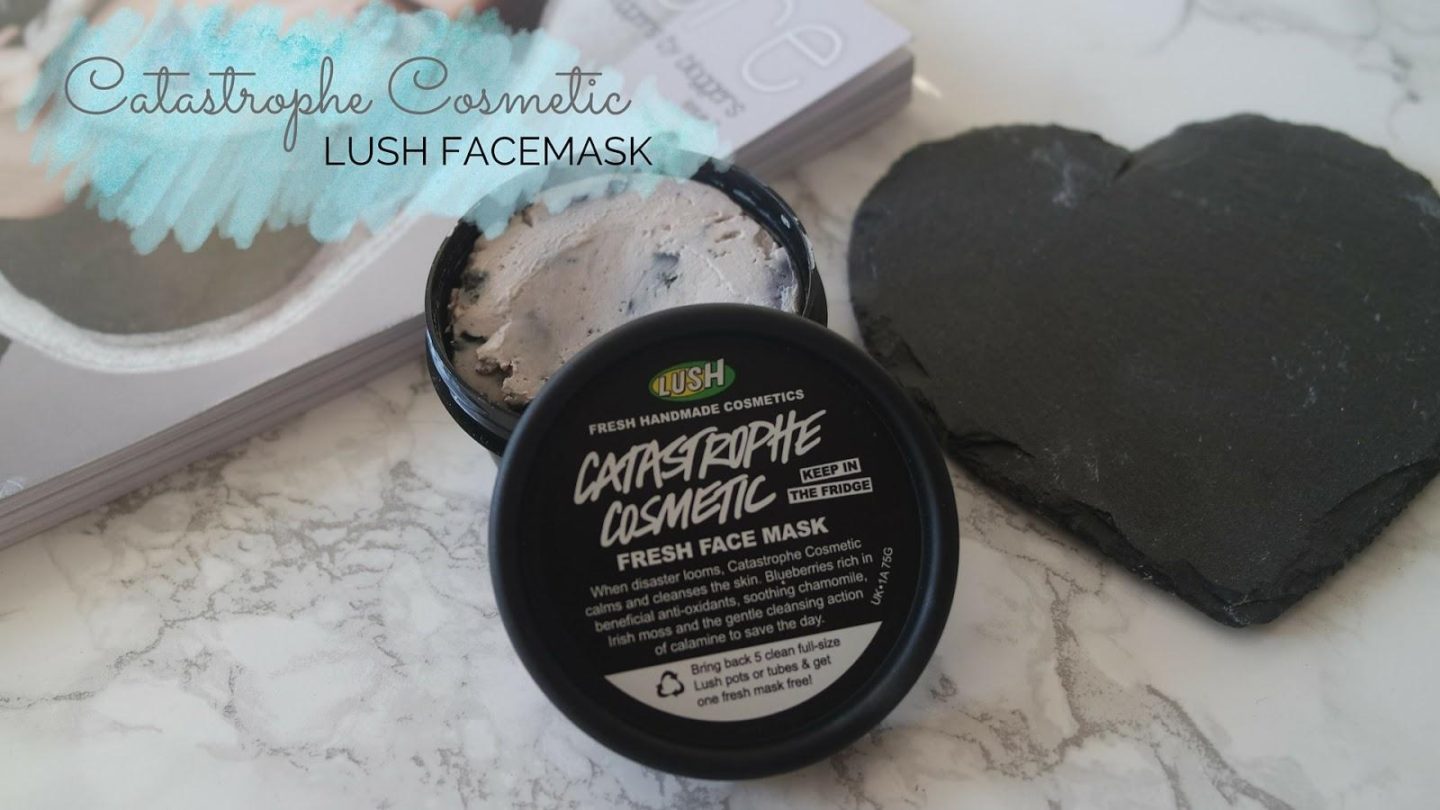 I know it's a bit of a blogger cliché but over the last year, I've become more and more enamoured with Lush's skincare range. I can't quite imagine my evening regime without a pot of Ultrabland cleanser or their tea tree toning water. So, when Blogsphere magazine invited a few other bloggers and me to tour the flagship Oxford Street store and make our own face masks, it's needless to say I was pretty excited (and also fairly proud of my self-restraint that this didn't turn into a "Lush haul".). So here was my experience making my own Catastrophe Cosmetic Face Mask…

Making My Own Lush Catastrophe Cosmetic Face Mask
We kicked our morning off by touring the basement, home to Gorilla perfume rooms and of course the Lush Spa. The spa, despite being under one of Europe's busiest shopping streets and above the busy Central Line tube is a peaceful haven. The entire place is themed like a country cottage with a selection of feelings on the kitchen wall, each a name of a treatment that the spa offers. Luckily, as we were early on a Saturday morning we were able to get a sneak peek at the treatment rooms which do not disappoint. After looking around the ground floor and basement, we headed up to the top floor. Here two of the team taught us about the 13 different masks Lush sell and the benefits of each one. I tried BB Seaweed on my hand; it's not one I've tried before and although it left my skin feeling lovely and soft, I found the scent a little strong.
On To The Making
Anyway, onto making our own Catastrophe Cosmetic. We added calamine powder, talc, almond oil, rose absolute, various other oils to perfume and of course, blueberries and mixed by hand. Ours came out a little less blue than the one you can buy in the store, probably due to it being mixed by our slightly inexperienced selves and was a bit more powdery in texture. However, when I got a chance to sit and enjoy a pamper with a glass of wine I can say it performed just how it should. I have sensitive skin so I have to be really careful with what I put on my face. When I do have a bad skin day, I find that Catastrophe Cosmetic's soothing formula really helps ease this off and the cooling sensation of putting it on straight from the fridge makes it feel like it's really working its magic. It also managed to relieve some of the nasty redness while leaving my skin silky soft, result! Word to the wise though, if you suffer from dry skin don't leave this one on for too long or have a thick moisturiser on hand for after as it can take a little of the skin's natural moisture with it.
All in all, Catastrophe Cosmetic is one Lush face mask I can see myself using a lot more over the summer especially if I have any more pesky breakouts.
Have you tried Catastrophe Cosmetic yet? If not, what's your favourite face mask?
Find me on;
Bloglovin' | Twitter | Instagram