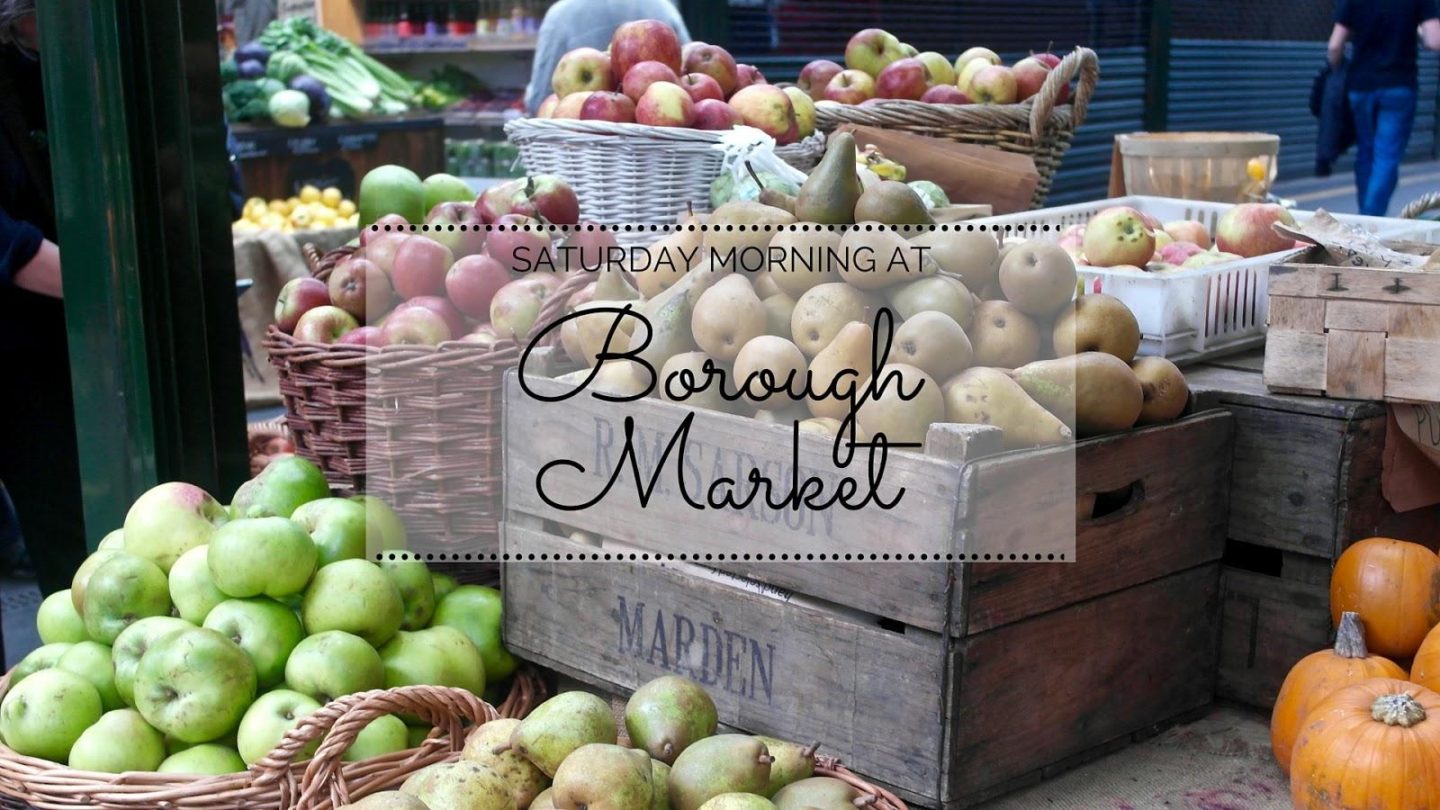 As my Instagram (and most of this blog to be honest..) probably gives away, I love food and I go out to eat far more than I should. Although London is a Mecca for food lovers, as I grew up surrounded by a rural farming community having access to fresh from the farm produce was one thing I missed. So when a few years back I stumbled upon Borough Market, Britain's most renowned food market, I had finally found what I was looking for in the city. Open 6 days a week (closed on Sundays), the market is located a short walk from London Bridge station and sells everything from artisan chorizo to street food; it really is a foodies heaven.

Saturday morning strolls;
Although the market is open almost every day, in my experience the best day to visit is Saturday as you're guaranteed all of the shops and stalls to be open and I find the attmosphere to be fantastic. Saturday is also the only day of the week that Borough Market opens at 8am rather than 10am, so if you're looking to avoid the tourists and do some seriously shopping then it is a case of the early bird getting the worm. However, as I generally go to pick up a few supplies and treat myself to lunch, for me around 11am is the perfect time to arrive and peruse the market before deciding on what to buy to eat.
If you're looking for fresh produce and ingredients, Three Crown Square (the large section that lies under the famous Borough Market sign) is the place to be. Not to say that the rest of the market is lacking but purely because this is the home to the large fruit and veg stalls along with fishmongers and butchers. Towards the middle is also home to a beer and wine store which aside from selling more types of craft ale than you could imagine, has a pop up stall seeing prosecco and Pimms. With Saturday being my normal day to visit, I find it near on impossible to walk past without indulging and I've never been left disappointed.
After picking up some fresh bread and being more than a little tempted by the range of cakes, including lots suitable for anyone with food allergies or intolerances, it tends to be time to grab lunch. While there are many fantastic restaurants around (such as Fish!), being at the market I tend to choose one a different stall to try each time. Although with that said, I do have some favourites for example the confit duck served on a crispy roll, you can't beat a classic combination like that right?! Plus, the aroma from the stall is incredible.To be completely honest though, the entire market has me turning round to comment on just how delicious everything smells pretty much constantly.
Once you've got a full belly (or have picked up lots of goodies), you're only a few minutes walk from the Sir Francis Drake's Golden Hinde, HMS Belfast and if you fancy a fantastic view, The Shard. So plenty around to make a day out of your trip.
Have you been to Borough Market before? What did you think?
Find me on;
Bloglovin' | Twitter | Instagram