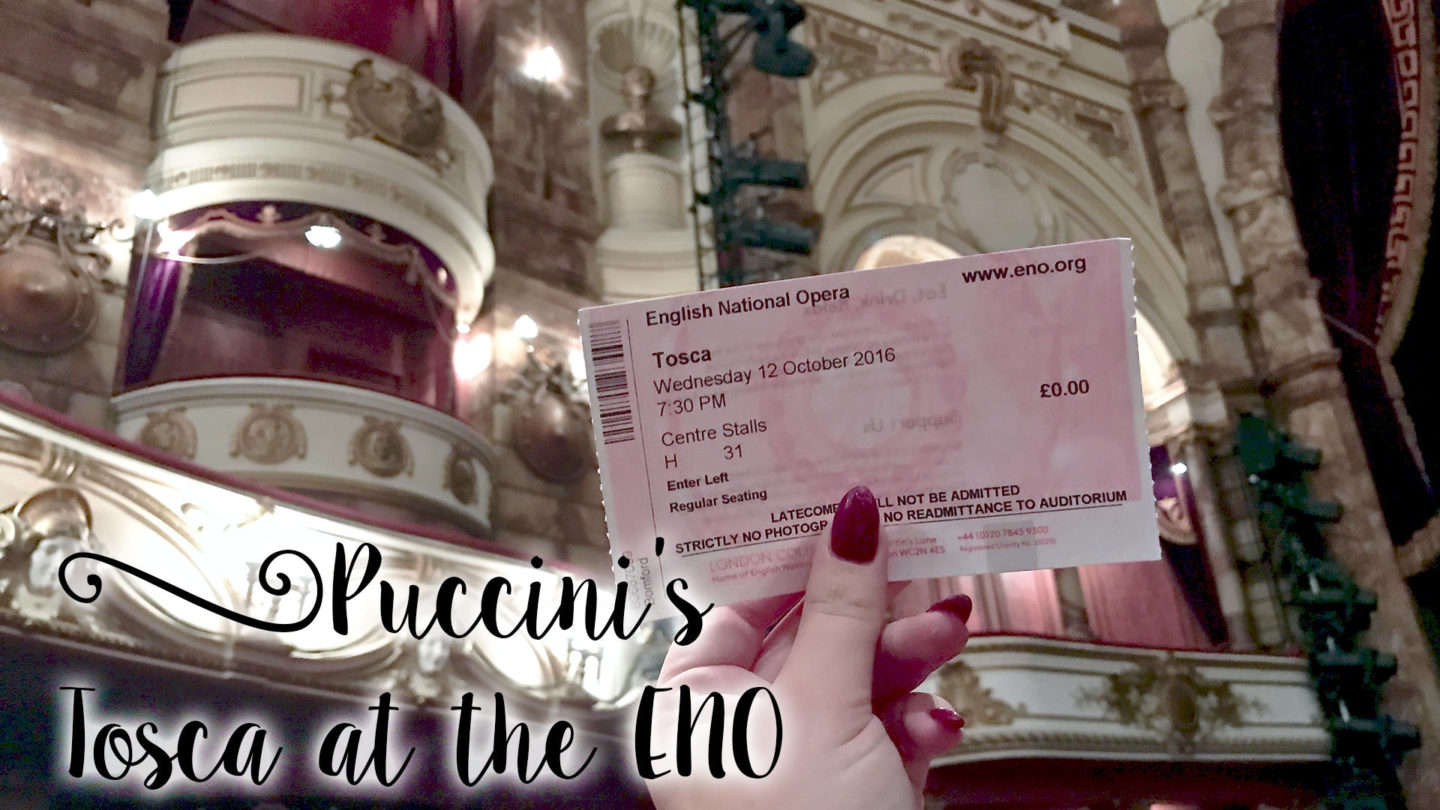 As much as I love the theatre, until last week I hadn't yet been to an Opera. While it's been on my "to do" list for quite some time, there were a few things that had put me off. Mostly that I sometimes struggle to follow the plot line of a film or tv series if I've missed a small part of it. So, with my assumption that it would be in a language I didn't understand I feared I wouldn't understand what was happening on stage. This combined with the assumption that it would be a pricey evening out had made a trip to the Opera something I hadn't thought I'd be doing any time soon.
However, all this changed when an message from the English National Opera landed in my inbox. ENO not only do performances in English complete with subtitles above the stage but have tickets starting at £12. With both my worries at bay, last Wednesday Pippa and I headed off to enjoy an evening at the Opera.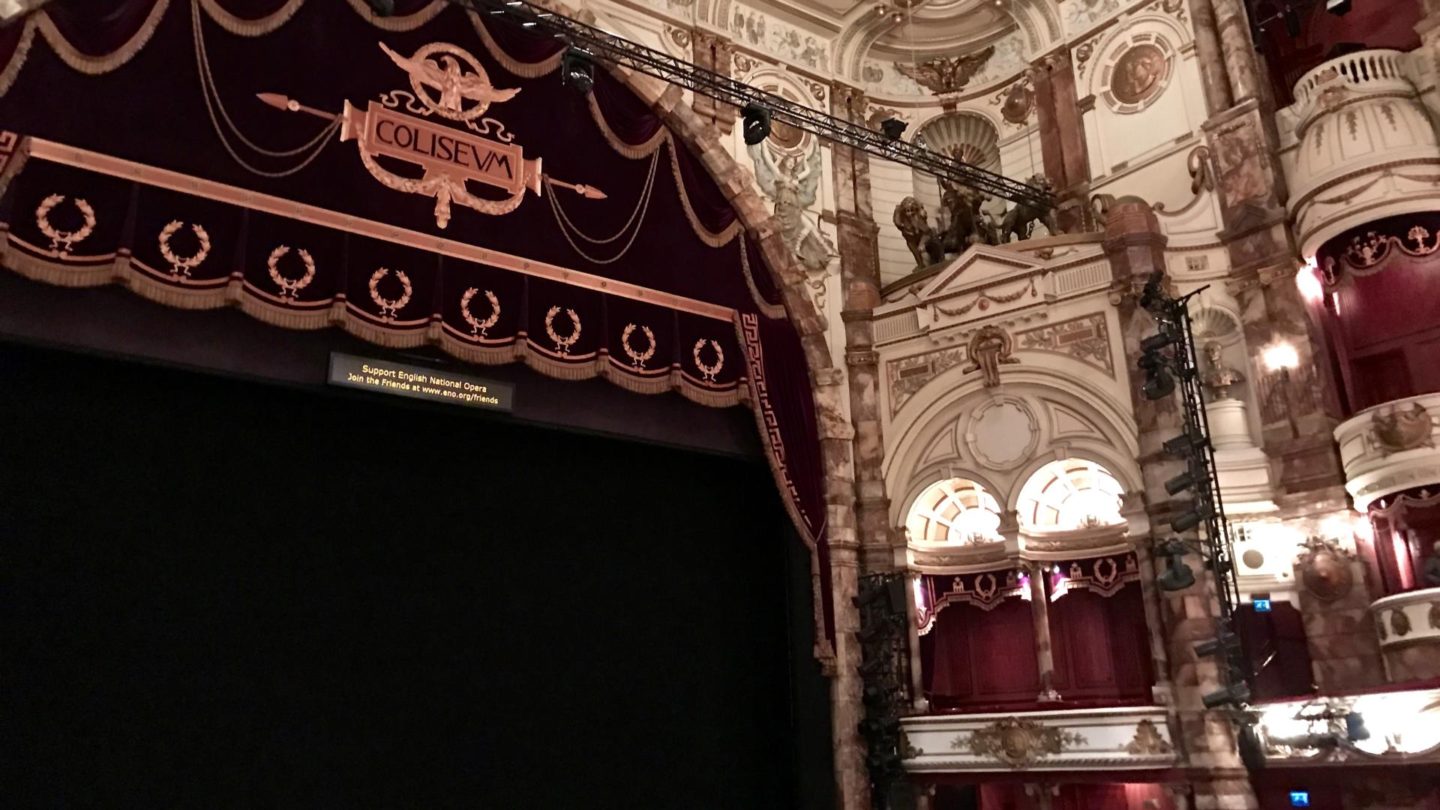 Puccini's Tosca at the ENO (English National Opera)
The English National Opera's performances take place at the absolutely stunning London Coliseum on St Martin's Lane. I can't put into words just how perfect and detailed the entire theatre was. Every inch and detail was well thought out and it quite simply felt like a really luxurious and exclusive experience just being there. After snapping a photo or ten of our surroundings, we headed to our seats. (Where I realised the ticket had "strictly no photography" in bold font at the bottom.. Surely they meant during right?! This place was too gorgeous to not photograph before the show!)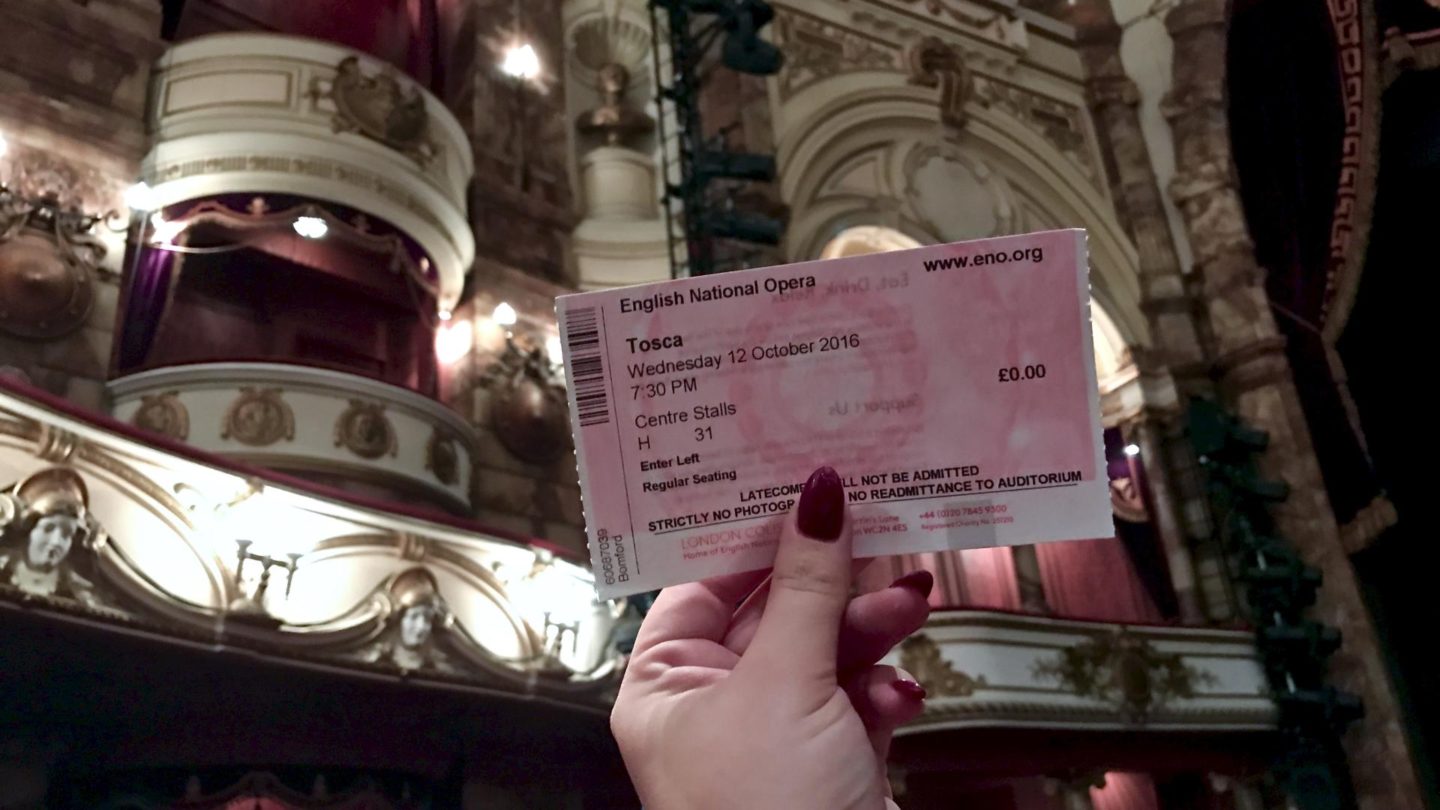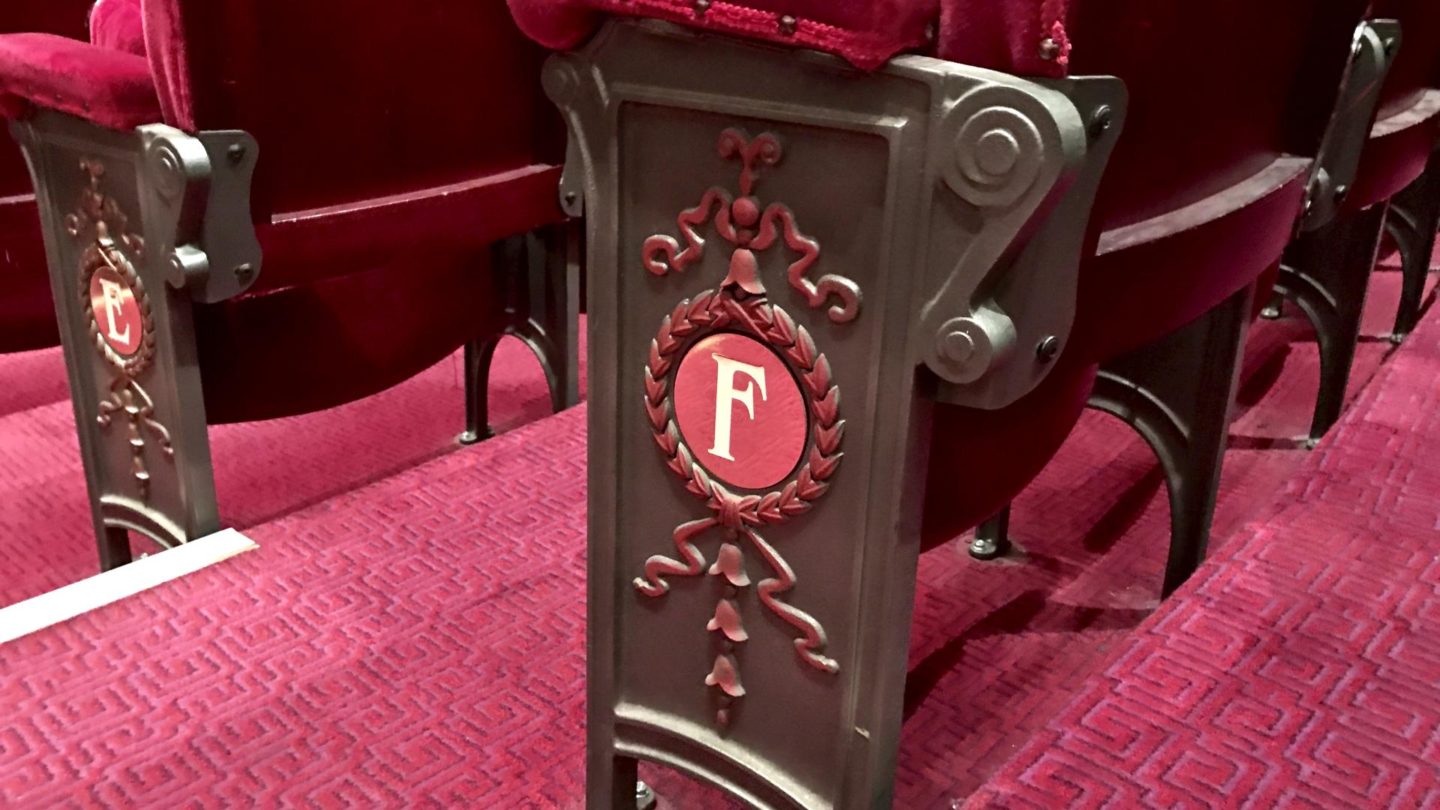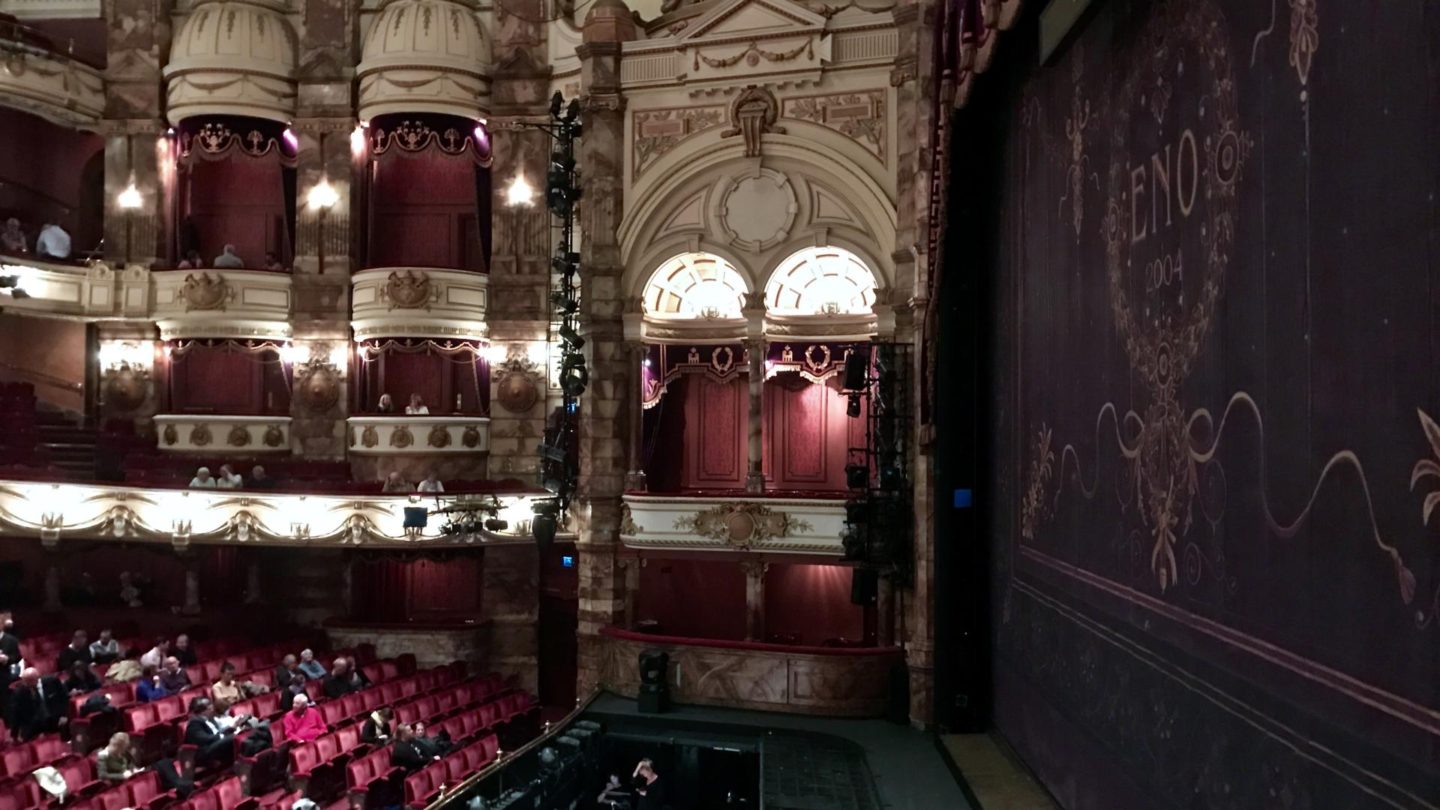 Anyway! On to the show itself. Split into three acts, Puccini's Tosca is a story full to the brim with drama. I know it's an overused phrase, but it really was a roller coaster of emotions. Covering deep topics such as lust, murder, politics and of course love the plot seems a little heavy for a Wednesday evening. But, rest assured, every act flew by and left me wondering what the next would have in store.
Puccini's Tosca follows the relationship between artist Cavaradossi and his besotted lover, opera singer Tosca. With them getting dragged into a case of an escaped prisoner, treason and a corrupt police chief who wants Tosca for himself, without giving too much away – it had me at the end of my seat throughout. I can not recommend it enough.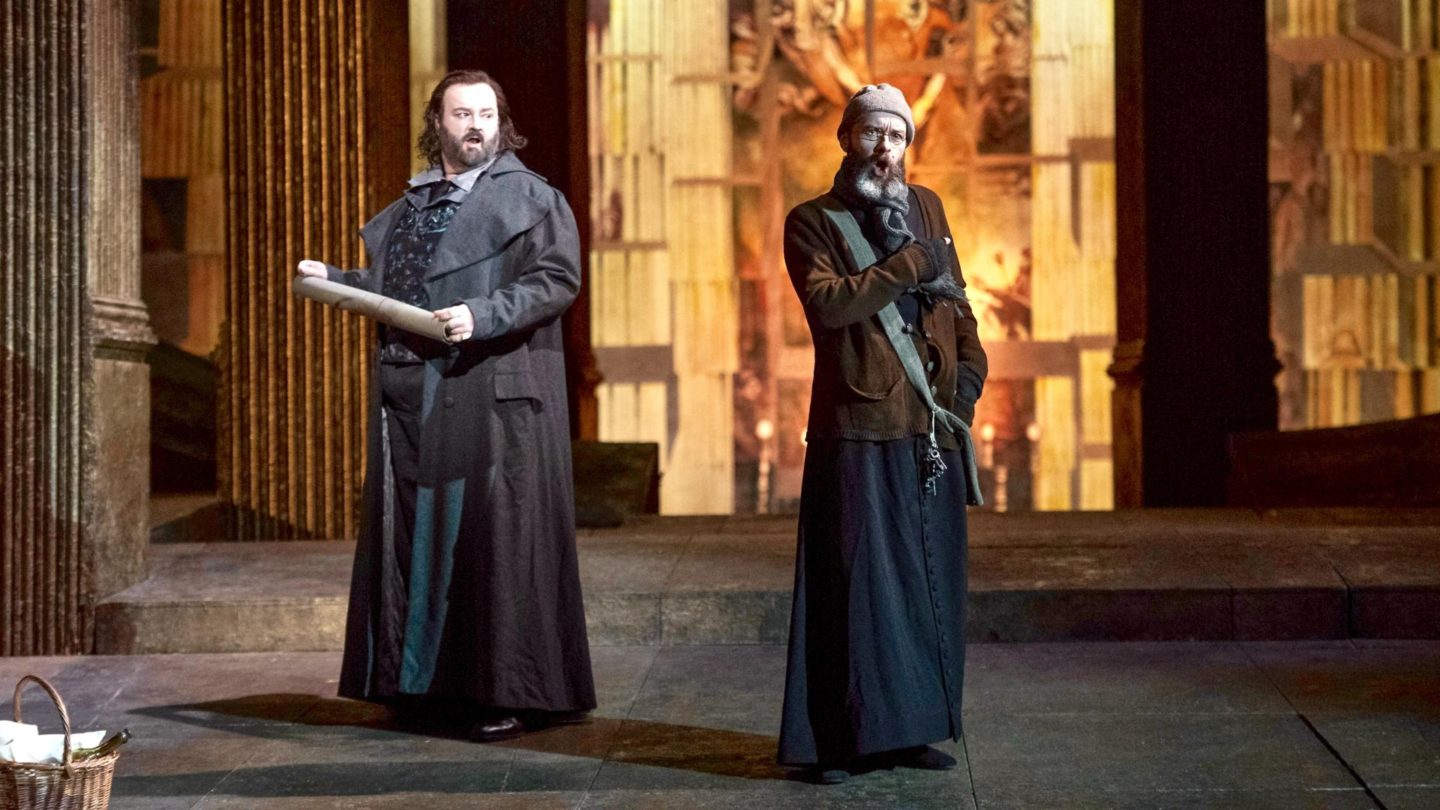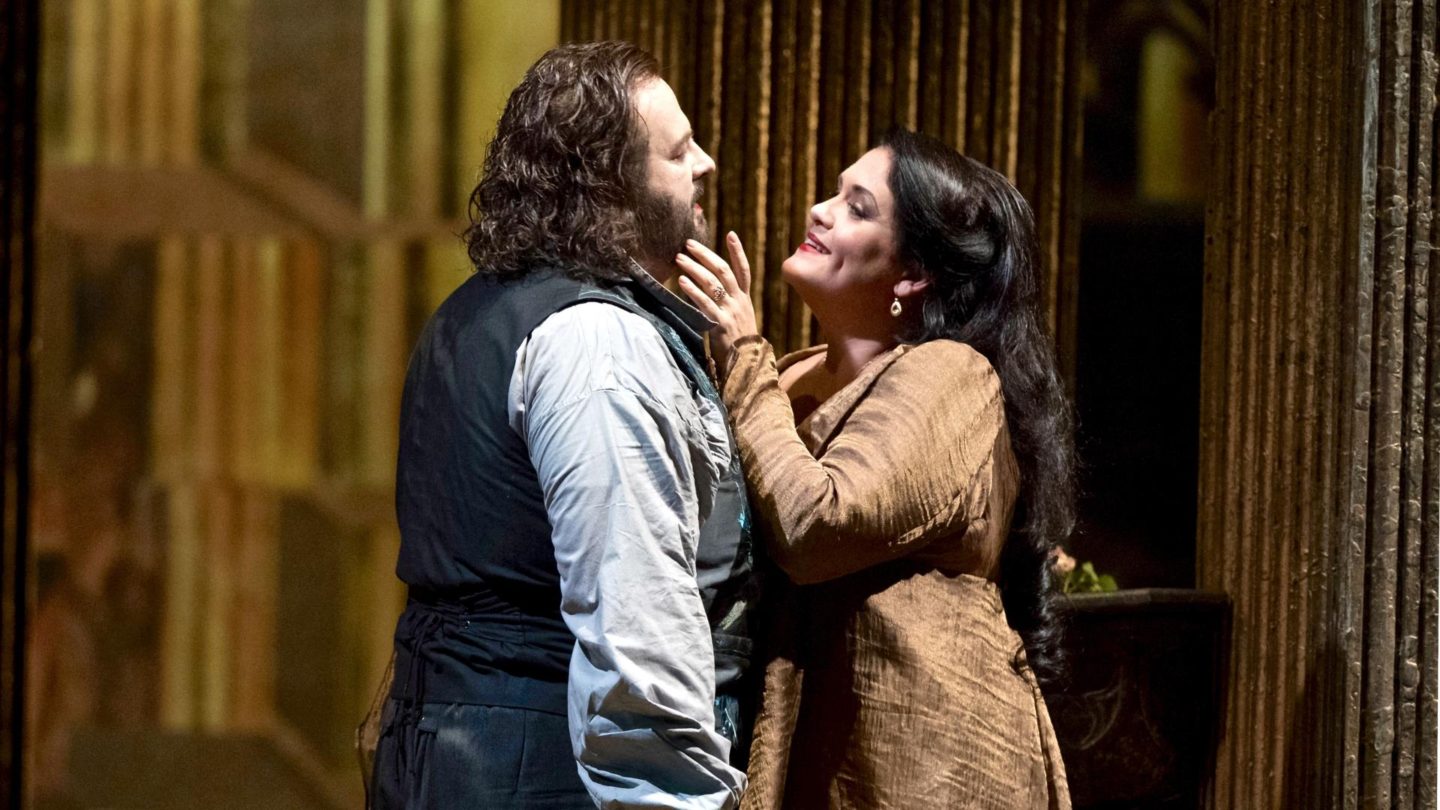 Photo Credit for stage photos: ENO
Tickets for Tosca at the ENO;
Performances of Puccini's Tosca are on at the English National Opera on October 22nd and 25th, November 22nd, 24th, 26th and 29 and December 1st and 3rd. Tickets start at £12.00 plus booking fee, with 500 tickets for every performance for under £20. If you fancy experiencing the magic of Tosca for yourself, you can book tickets on the ENO website.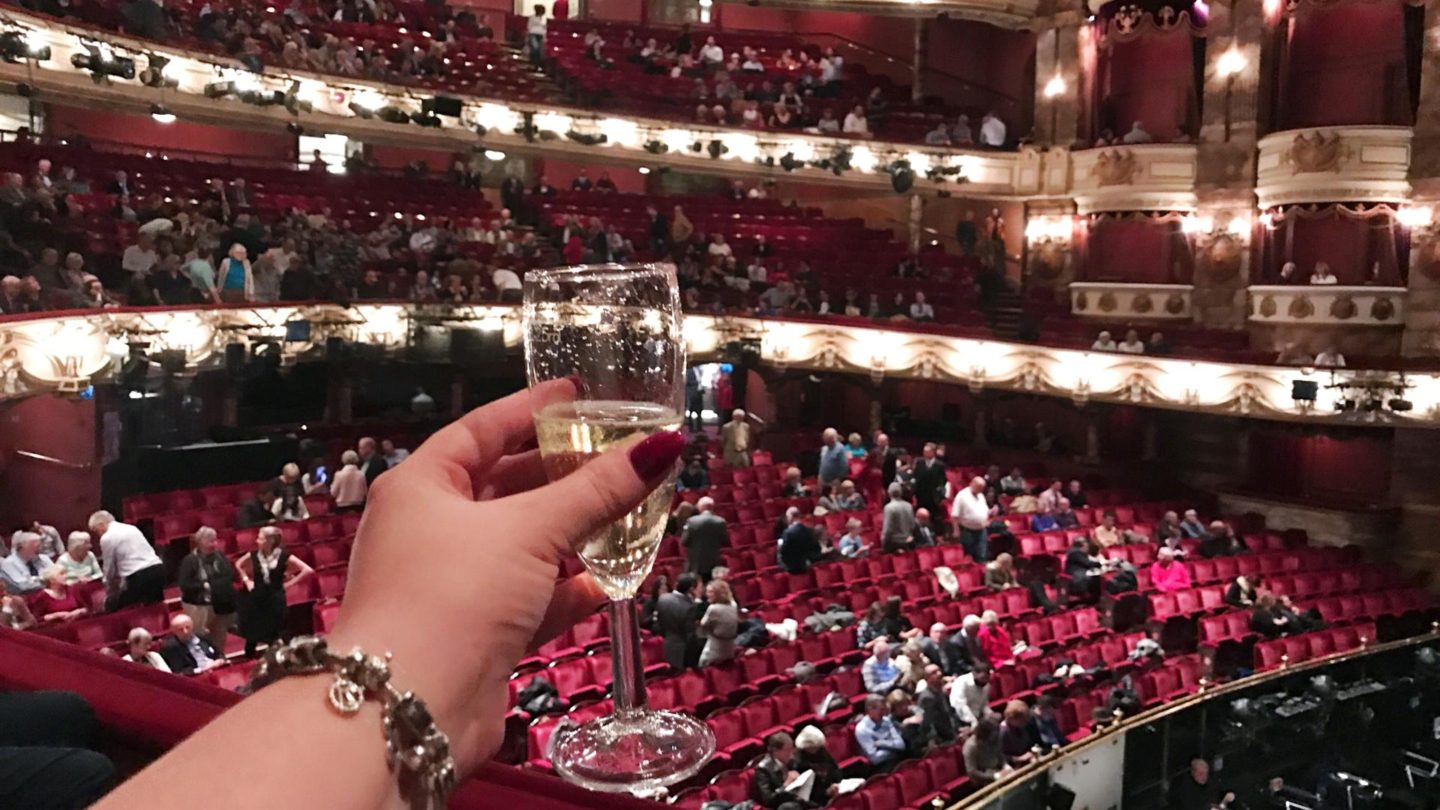 Have you seen Tosca before? If not, what Opera should I put on my "to watch" list next?
Find me on;
Bloglovin' | Twitter | Instagram