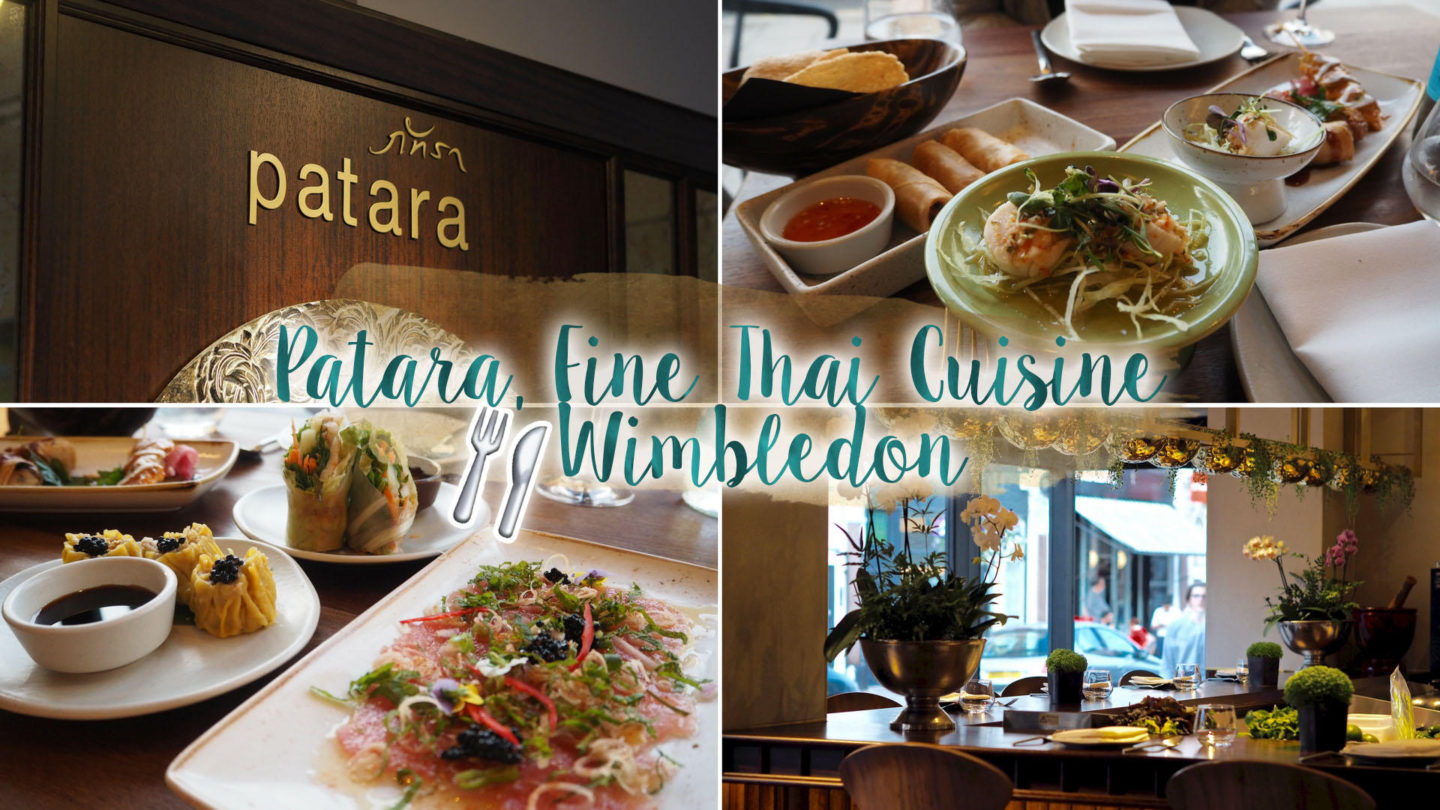 I absolutely adore Thai food, in fact, I eat some form of Thai inspired meal at least once a week. From creamy green curries to a hearty pad thai, it doesn't get much better for me. So, when I was frequenting my old haunts in Wimbledon and saw that one of my favourite Thai restaurants, Patara, had opened I was excited to try it out. So last week, I hopped on the district line after work to try it out. Pre-warning, this review is super photo heavy (and may make you hungry!);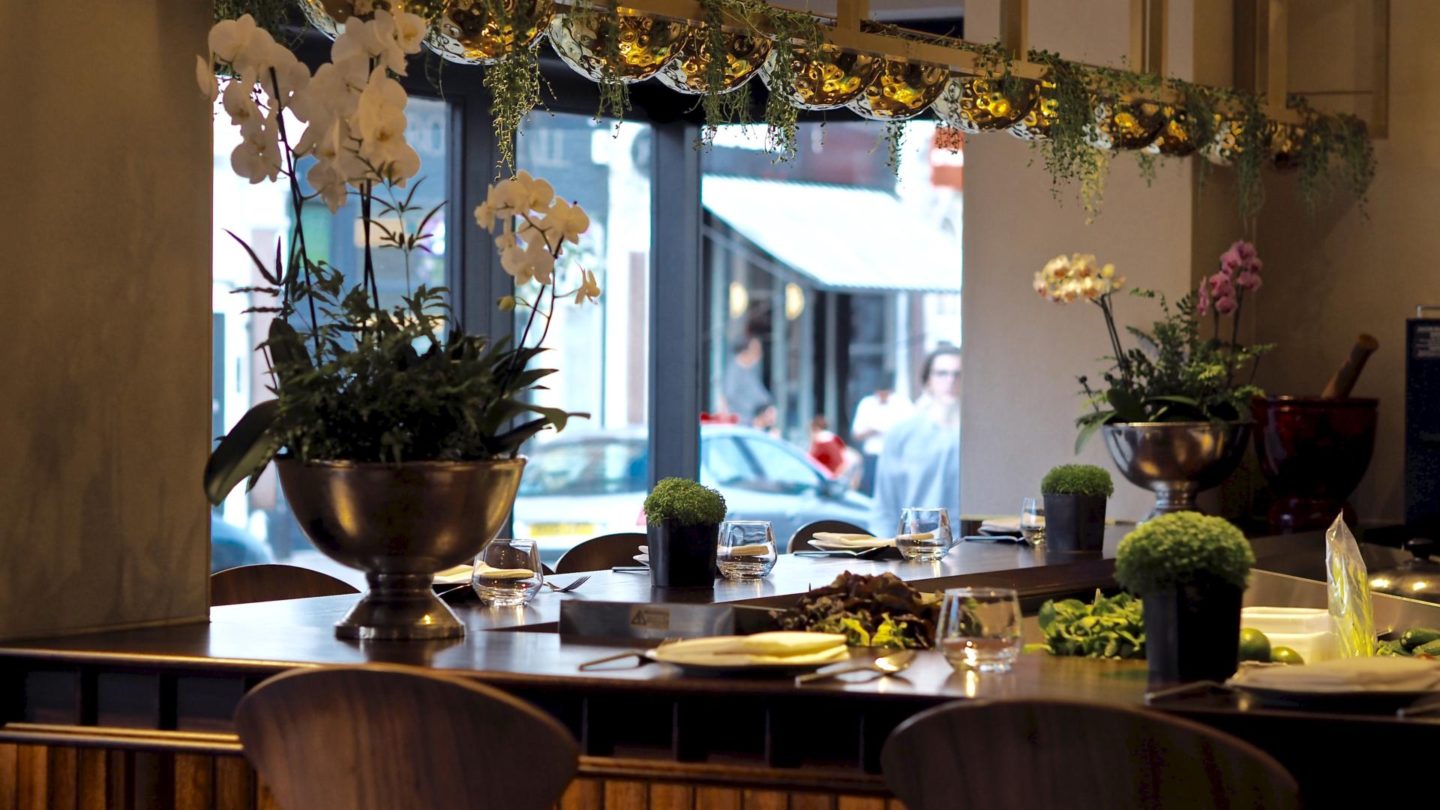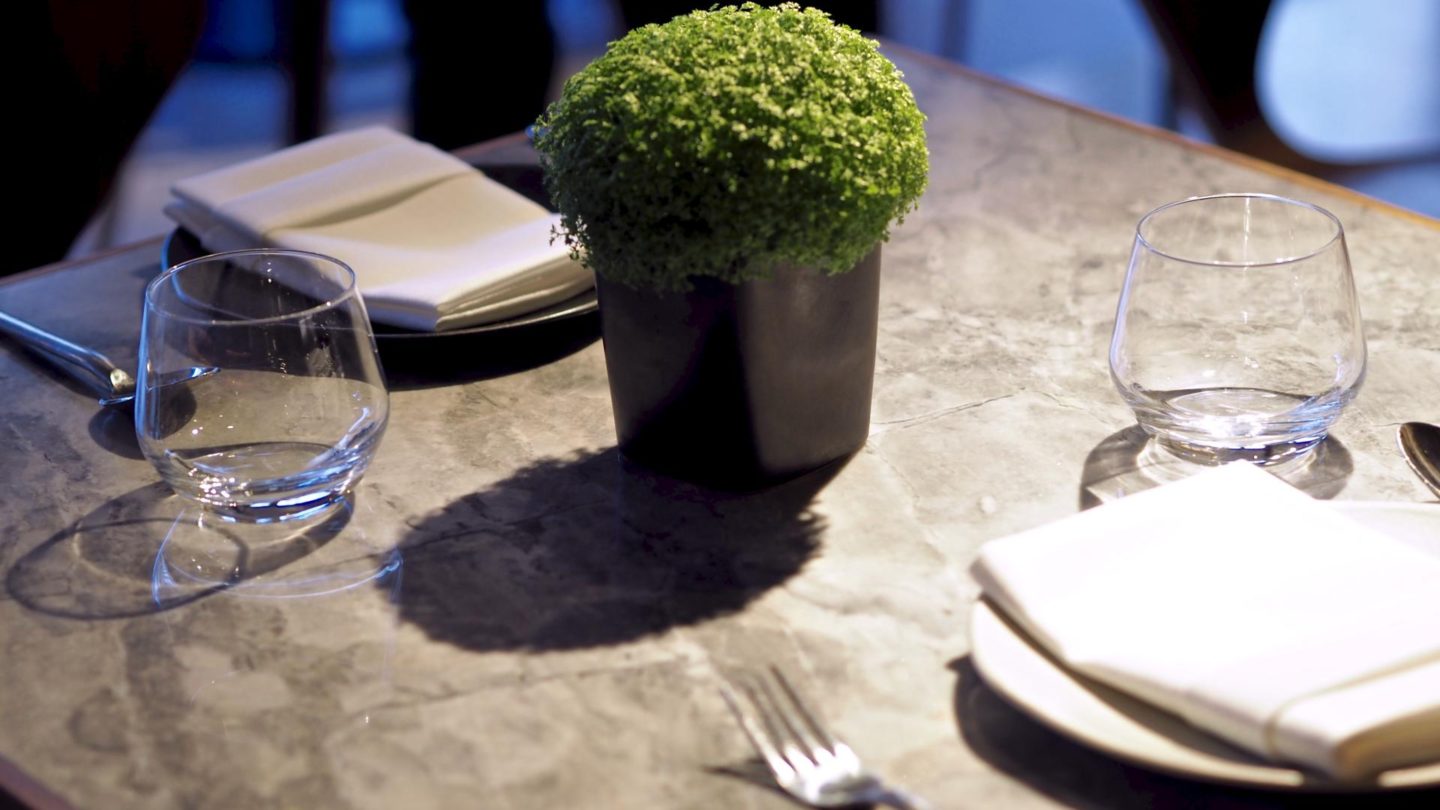 Patara – Fine Thai Cuisine, Wimbledon
Located amongst the boutique shops and delis on Wimbledon High Street, you'll find Patara. While there may be something very quaint about the feel of Wimbledon village, as soon as you step through Patara's doors you could be anywhere. Not only is the decor absolutely stunning, it's a deceptively large restaurant able to accommodate various dining needs be that a large family meal, a table for two. Clean marble colours are used throughout with gorgeous Thai inspired touches, it's a gorgeous venue so sitting down we had high hopes for the food.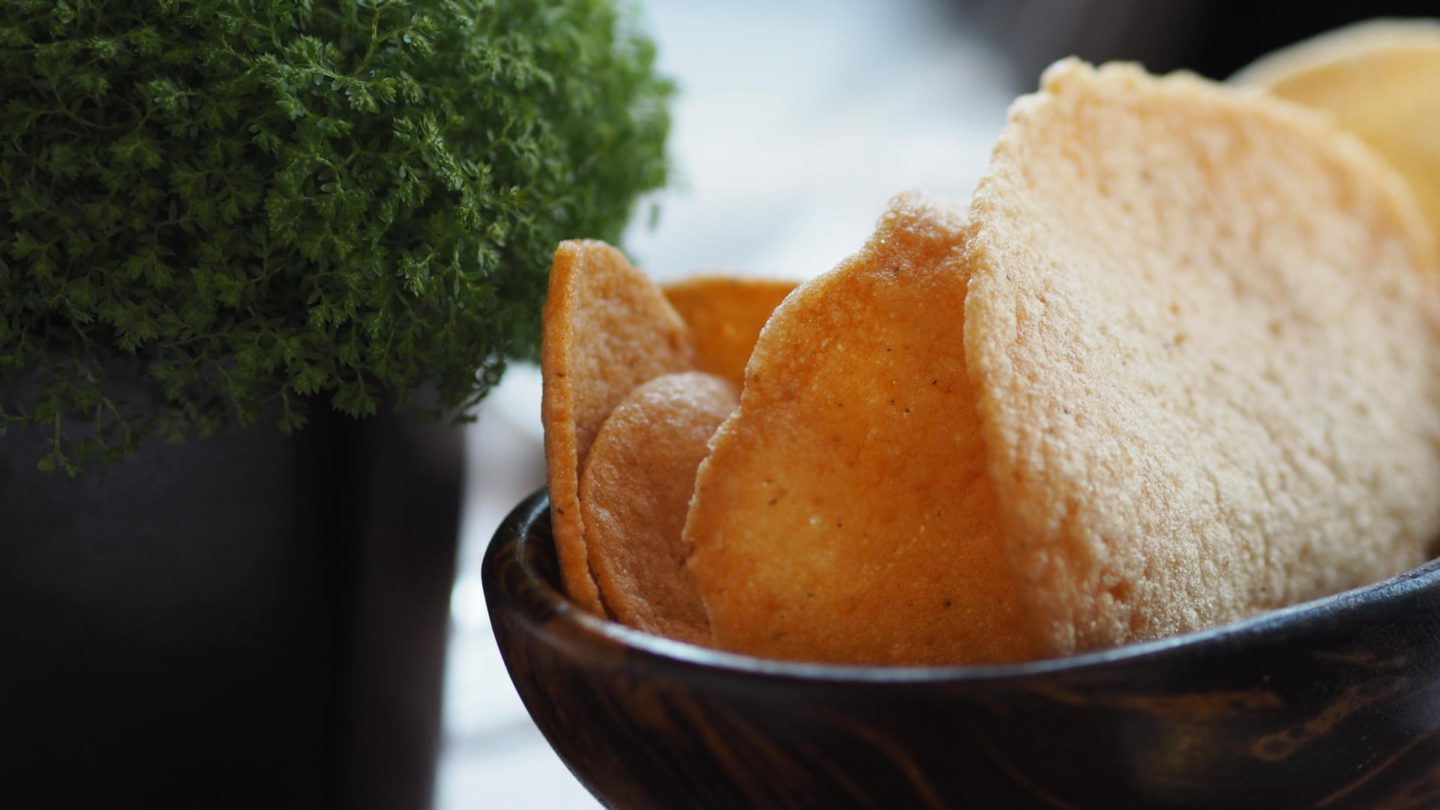 While we tried to decide what we fancied to eat – the staff kindly bought over some Thai Prawn Crackers. Which were absolutely delicious and went down a treat while we looked over the starters.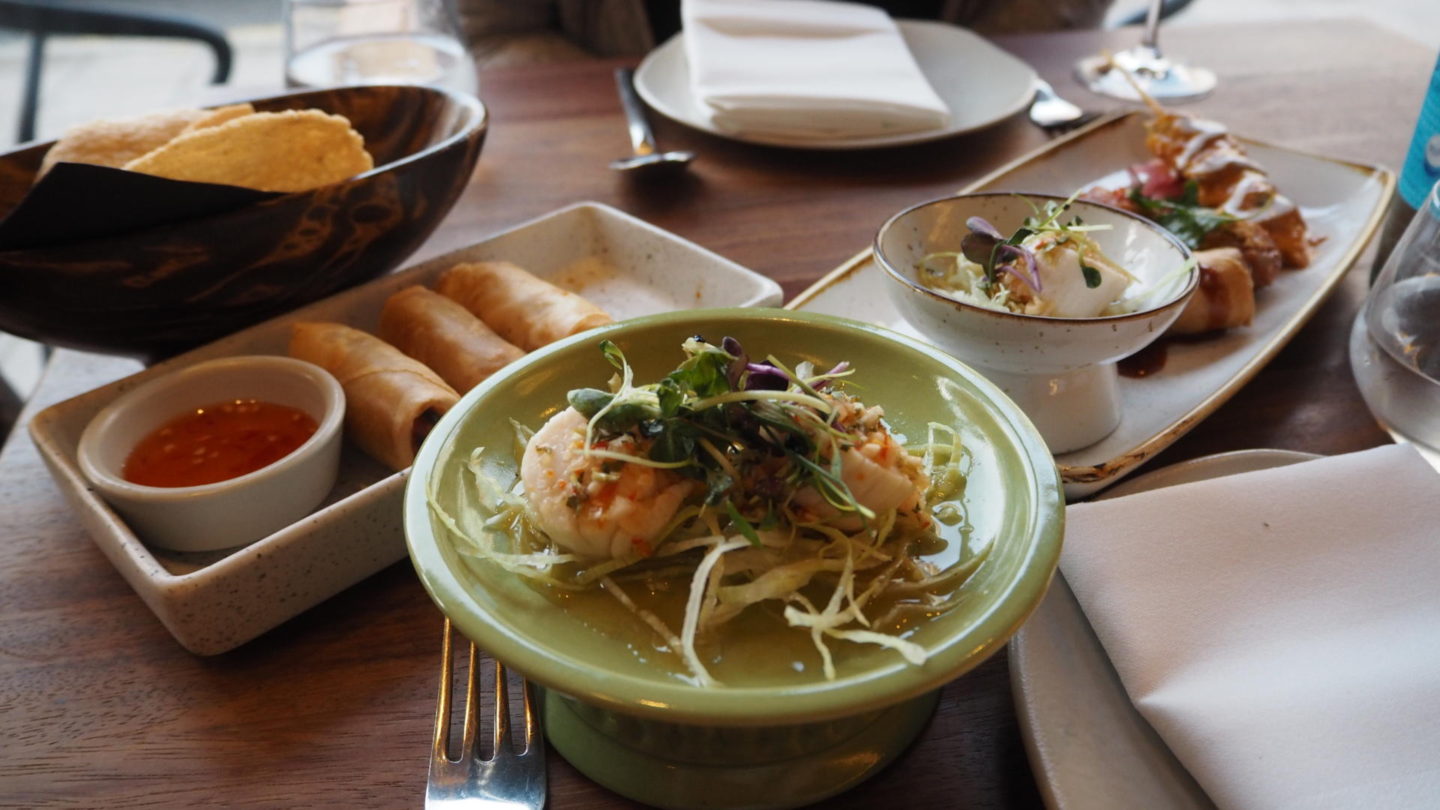 To Start – Yum Bar and Shareable Snacks & Bites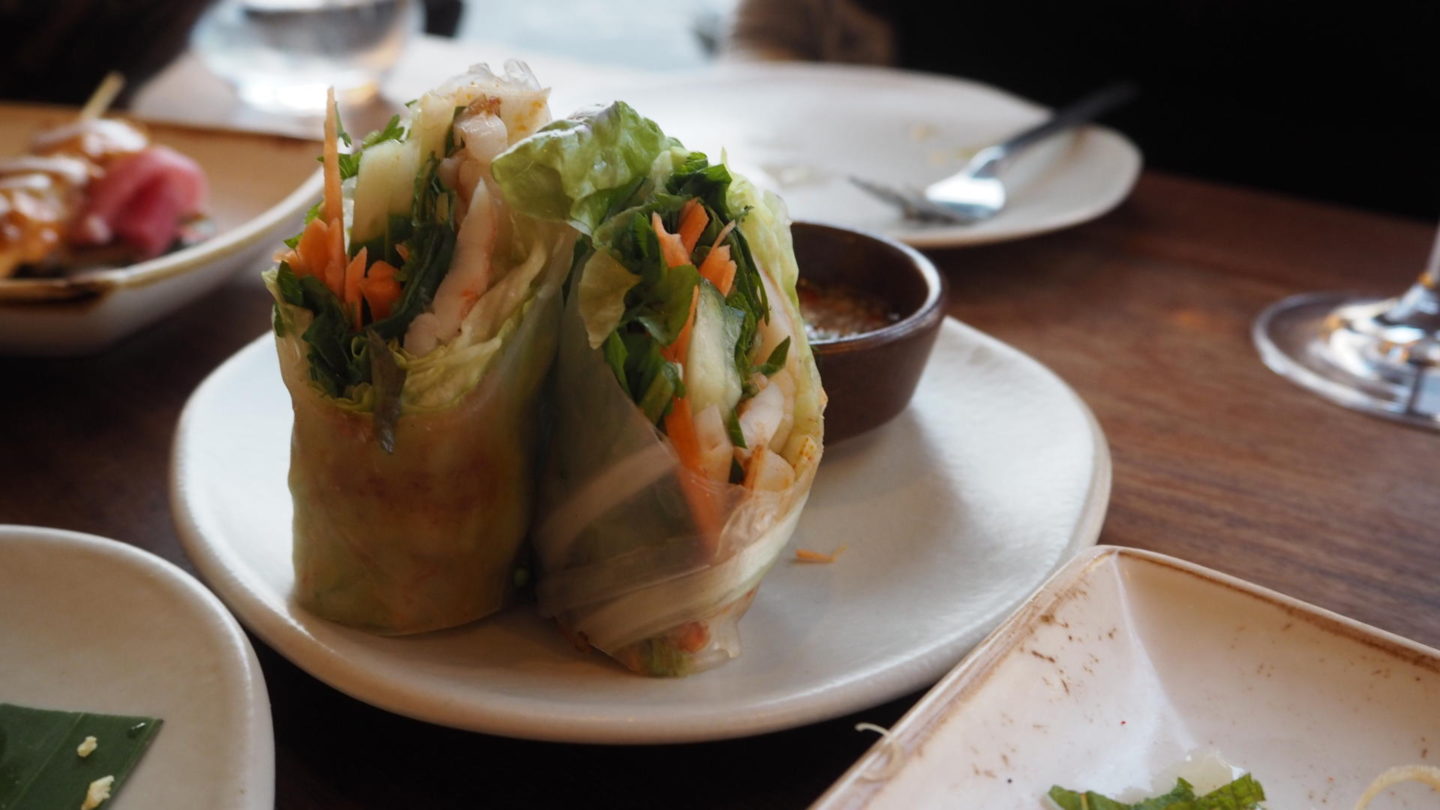 The main main is double sided. One home to the selection of mains, desserts and sides. The other with a the Yum Bar Menu and the selection of Shareable Snacks & Bites. With something for every taste, we were spoiled for choice so mulled it over with a glass of Pinot Grigio and the complimentary prawn crackers. As we were so spoiled for choice we had to ask for a few recommendations along side our own picks of the platter and scallops. On the recommendation of the waitress (who was fantastic by the way!), we ended up trying three plates from The Yum Bar and three from the Shareable Snacks & Bites. On reflection, it was a lot between two of us, but here's a rundown of what we tried;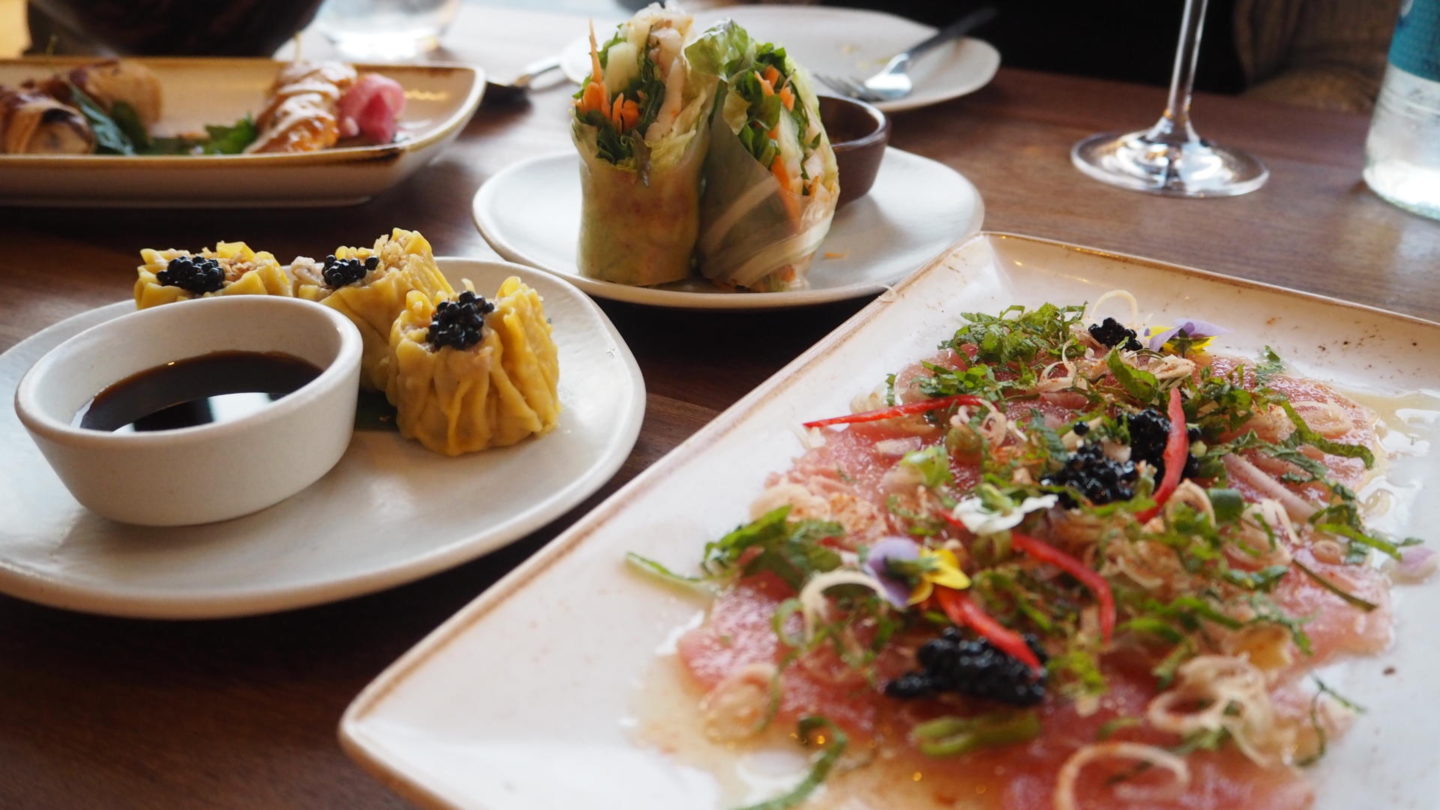 Yum Bar Dishes:
First pick was the Prawn Rice Paper Rolls, a combination of prawns mint and green vegetable in rice paper salad rolls. Beautifully light and fragrant, and they looked the part too!
Next was the Tuna Carpaccio. I'd never tried a carpaccio dish before, but as both myself and Niki are huge fans of sushi and seafood, it seemed the ideal time to try! Decorated with chilli, lime and edible flowers it was a real treat. Perfect for sharing, as unlike the prawn rolls – I don't think I could have eaten the whole plate on it's own as it was rather rich.
Finally, we chose Kanom Jeeb. The prawn and pork dumplings topped with salmon roe. Perfectly crisp on the outside and packed with flavour on the inside. The dipping sauce to the side really heightened the flavours.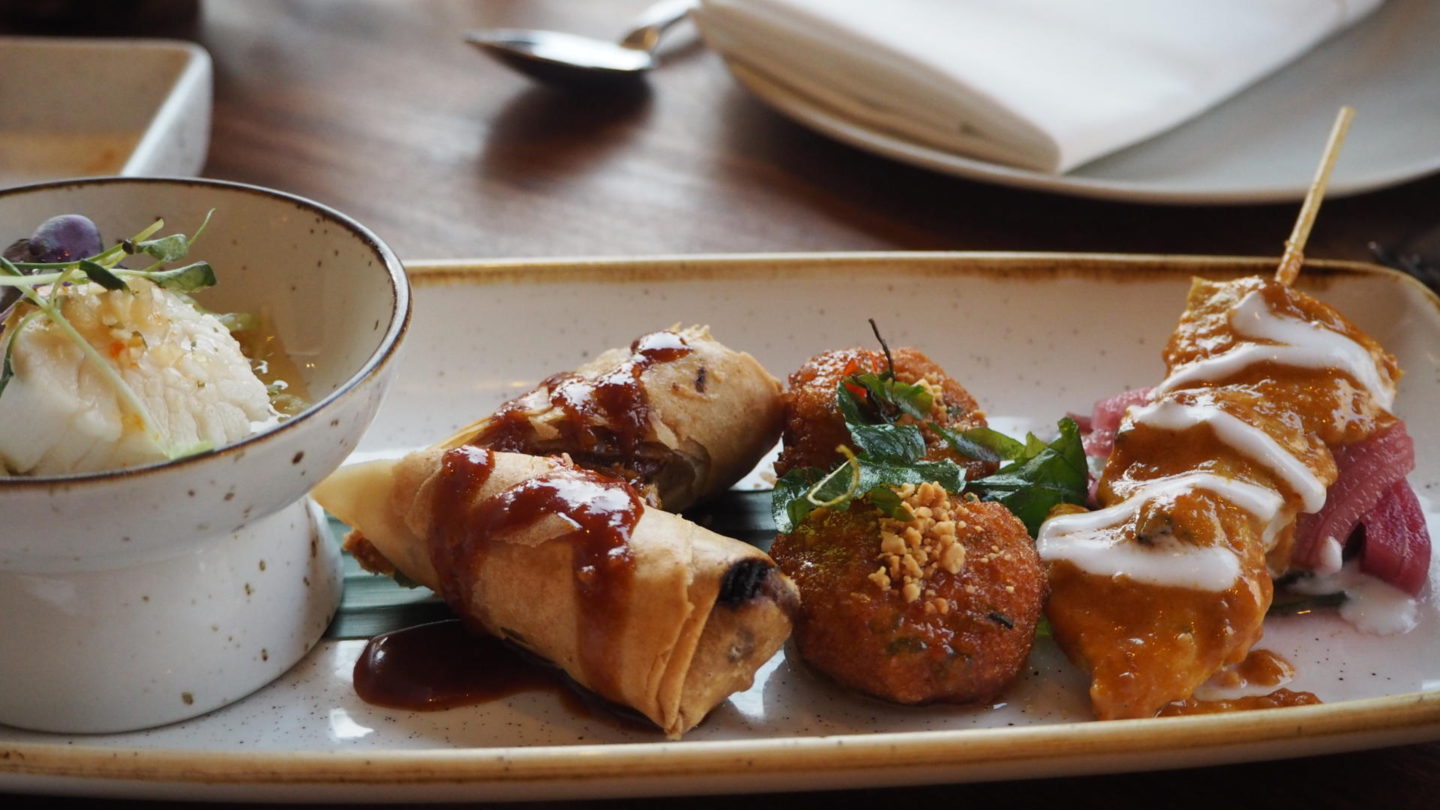 Shareable Snacks & Bites:
As Niki loves seafood and hadn't yet to her knowledge tried scallops, first of our picks was the Scallop, Lime & Chilli. As the name gives away, this was pan-seared king scallop with a lime and chilli dressing. Absolutely beautiful and possibly the best scallop dish I've had, well, ever!
Alongside the scallops, we ordered a side of Vegetable Spring Rolls. These came with a sweet chilli dipping sauce and were a shining example as to why they're one of my go to starters. Perfectly crisp and light, I could have demolished the whole plate quite easily.
Finally, as it showcases some of Patara's best shareable snacks and bites, we ordered one person's worth of the Patara Platter. What's on the platter you may ask? Well a duck spring roll, chicken satay, fish cakes and king scallop salad. The perfect combination to showcase the menu.
My personal favourites of this side of the menu? Probably the Scallop, Lime and Chilli and the Prawn Rice Paper Rolls. Although, it was all absolutely fantastic and of the highest quality.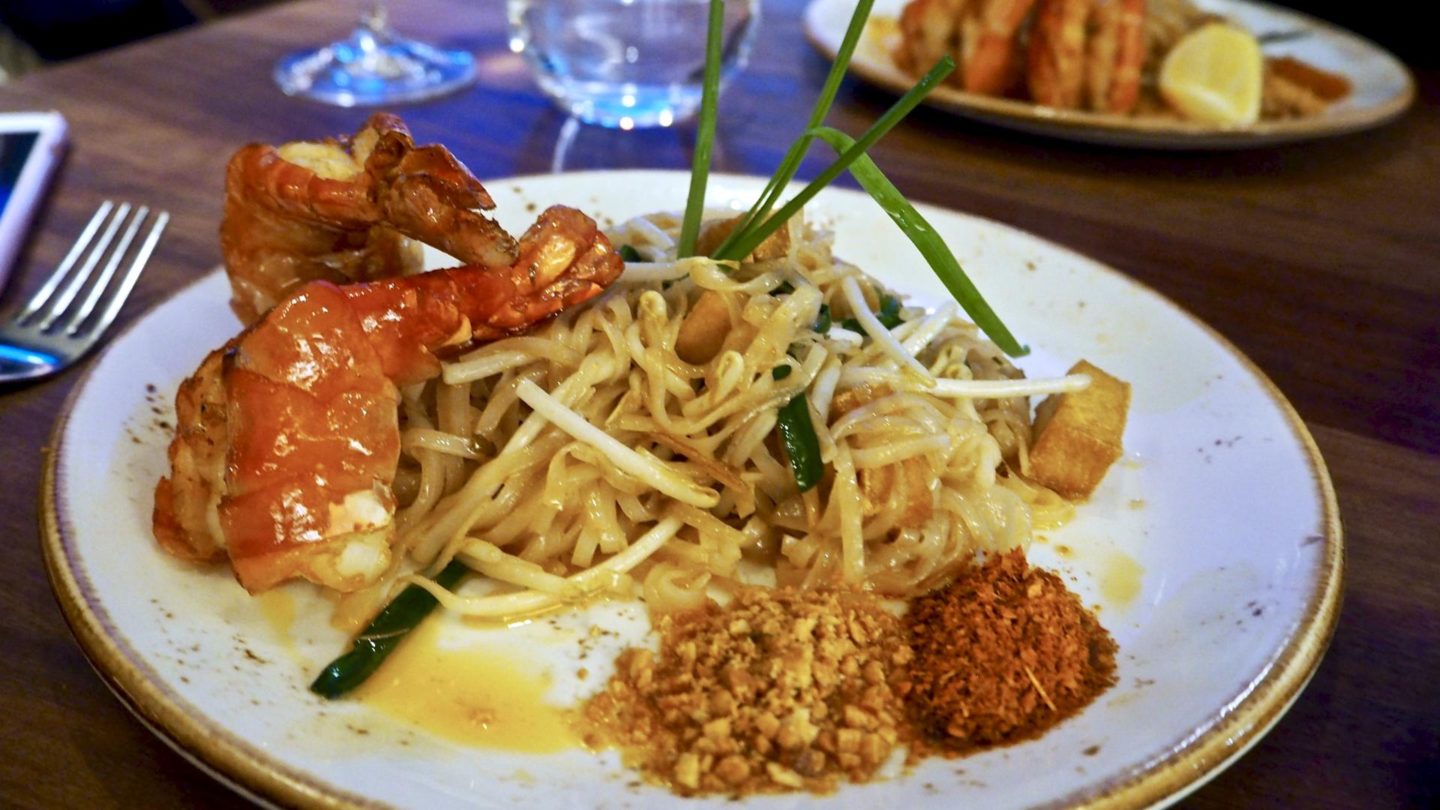 The Main Event (Or Main Course if you will!)
For our main meal, both Niki and I chose the Pad Thai with King Prawns. Unlike most Pad Thai's I've tried, the elements such as the king prawns, tofu, spices and peanuts were served to the side. A really nice touch as it meant you can have it exactly how you like it. The noodles were just the right side of sticky and the king prawns were cooked to perfection. The next time I order of Pad Thai it will have a lot to live up to… If you enjoy king prawns, I would take a trip to Patara purely for this main. Not a fan of prawns? They also serve their pad thai with a choice of vegetables, chicken or lobster tail.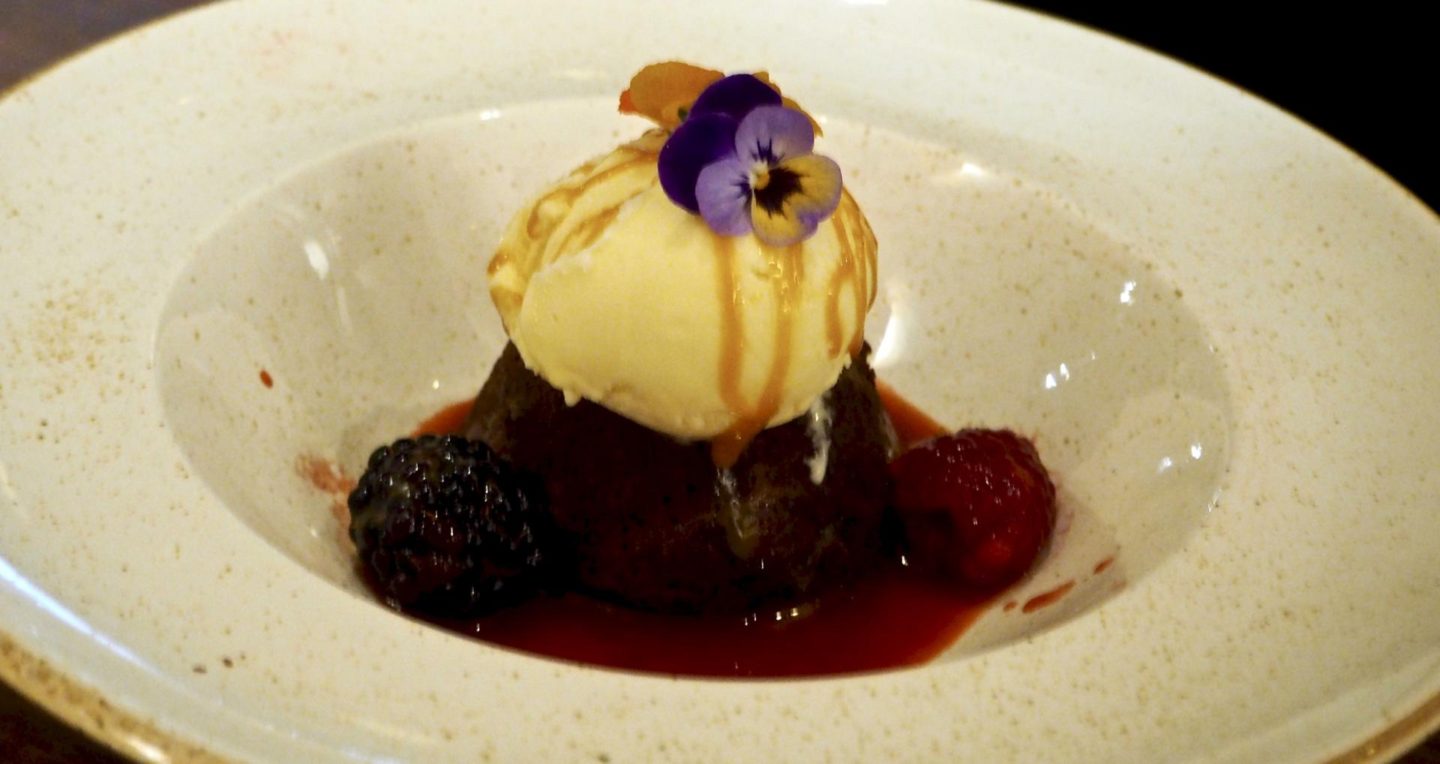 & Finally, Dessert
Even though we'd probably eaten a little too much already, I find it almost impossible to say no to dessert. Especially when I'd seen the beautiful plates arriving at other tables. So with that in mind, we both decided that since we may as well go the whole hog and order dessert too! While many things caught my eye, I ended up choosing the home-made Mango Cheesecake, served with white chocolate and ginger ice cream. With a selection of berries and compotes to the side, it was a perfect way to round of my meal. It didn't have the full on punch many mango desserts have and instead it was a subtitle tanginess. So if you're looking for a palette cleanser you may be better ordering from their range of sorbets.
Niki ordered the Chocolate Fondant. I've never had a bad chocolate fondant, because hey, even when it's over cooked it's still chocolate cake. But my word, Patara knocked it out of the park with this one. The fondant was perfectly cooked and the richness was well off set with the creamy home-made madagascan vanilla ice-cream. While I enjoyed mine, I did end up with major dessert envy trying hers!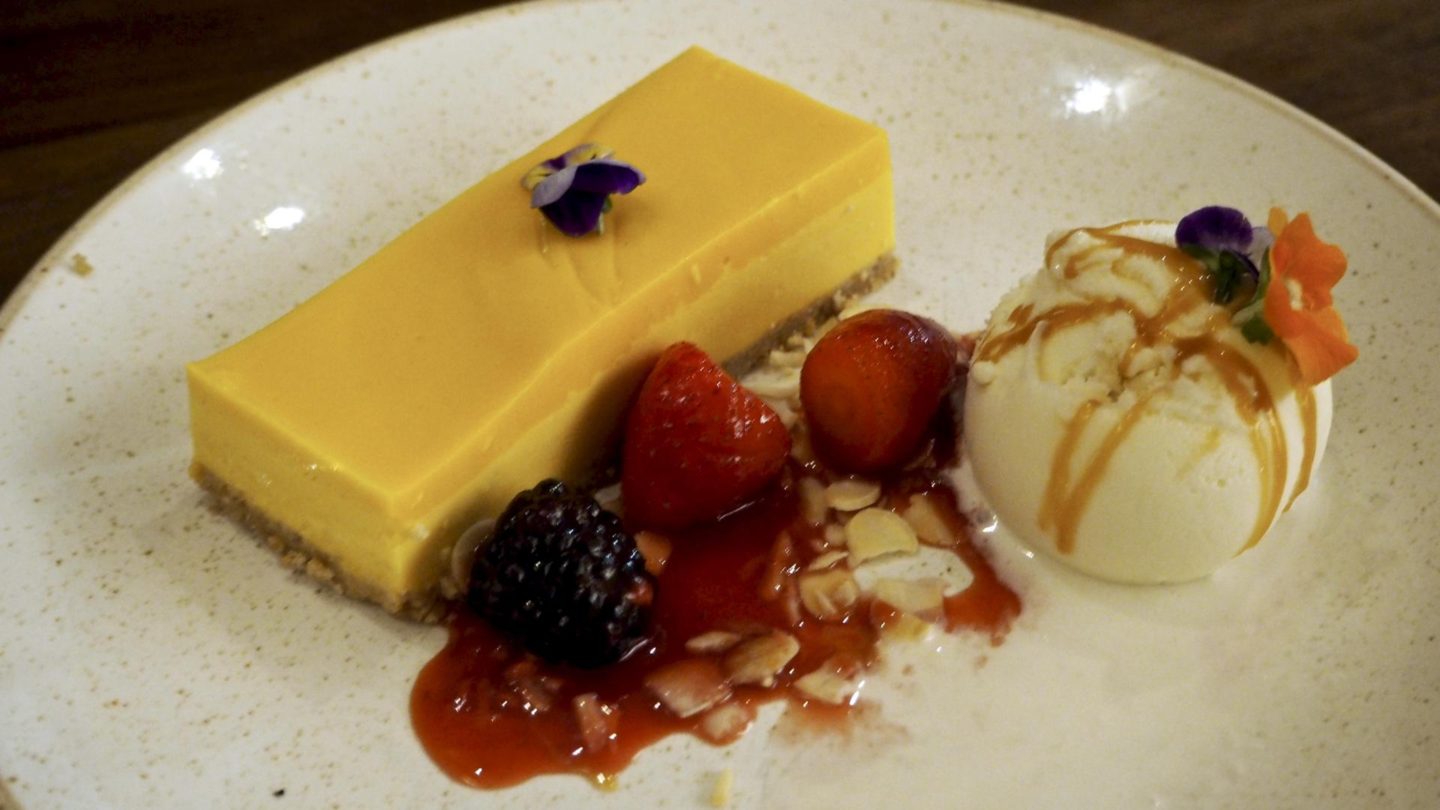 Patara Wimbledon is located at 18 High Street, Wimbledon. If that's not in your neck of the woods, not to worry. Patara also has branches in Berners Street, Hampstead, Knightsbridge, Oxford Circus, Soho and South Kensington. I highly recommend heading over, I know I'm already planning my next excuse to order that Pad Thai!
Have you been to Patara before? What did you think?
Find me on;
Bloglovin' | Twitter | Instagram