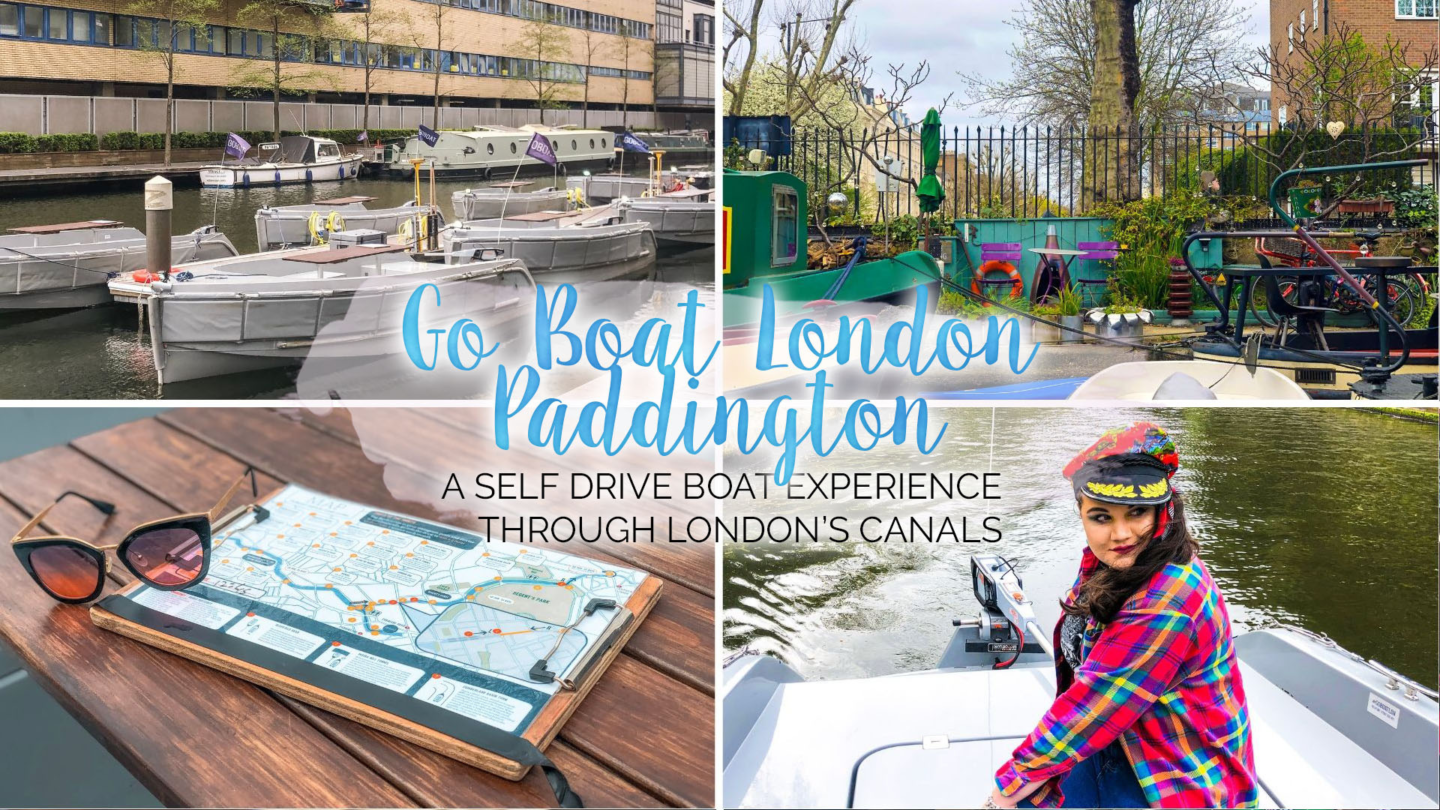 When my best friend Becky comes to visit, we've found ourselves with a few different traditions. While they cover a broad section of things including different animals we love to befriend, food choices we'll often make, places to visit and photos to take. One of the main ones, when we're in London, involves heading to Camden. Normally this is on a Sunday before Becky needs to catch the train home. So, when I recently got the chance to hire a GoBoat to sail between Paddington and Camden. Well, I couldn't think of a better person to go with. (After all, I've lost count of the number of times we've done this route on foot!) With that in mind, here's what happened when we were put in charge of a boat for a few hours…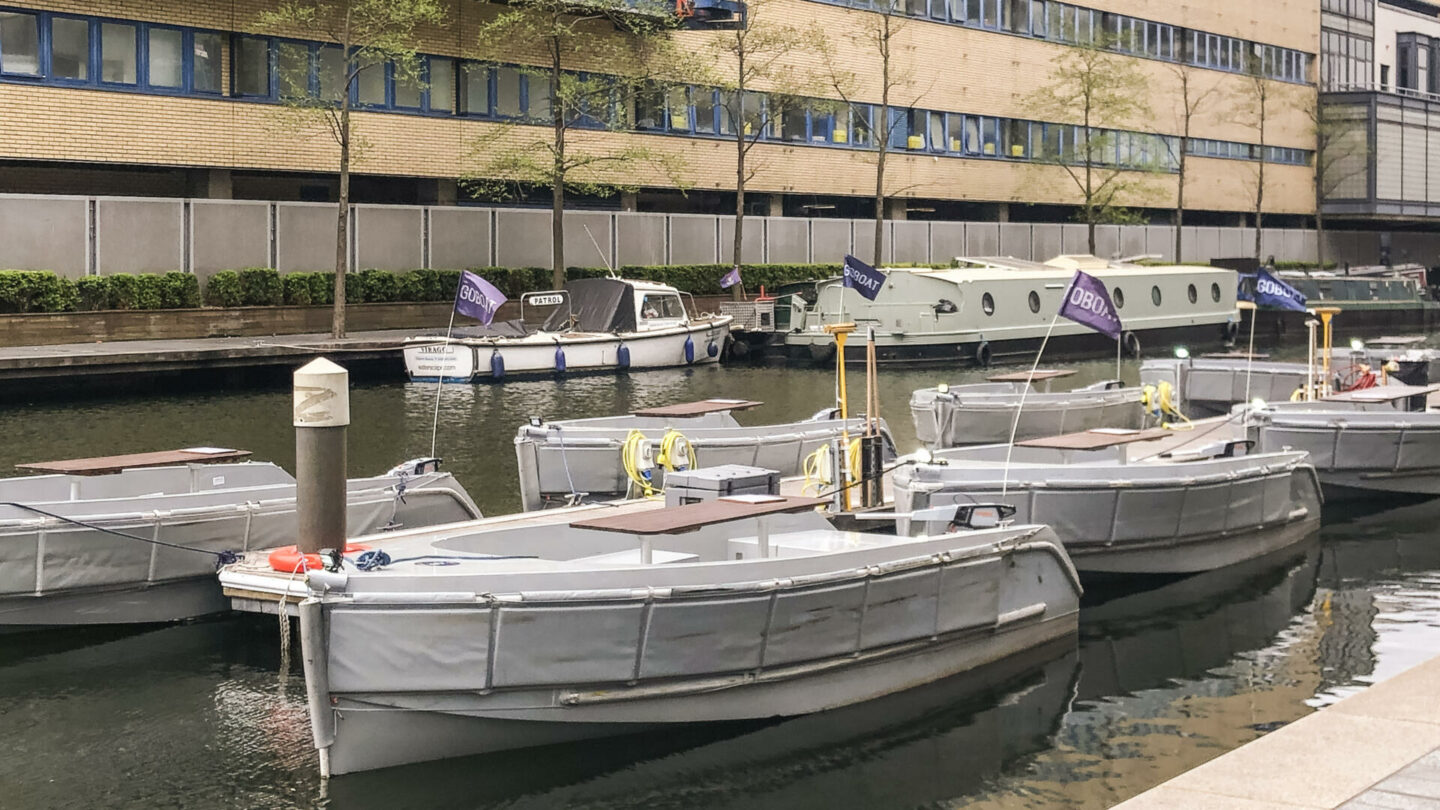 Ahoy Captain! Setting Sail with GoBoat Paddington
Firstly, let me go a little into what GoBoat is and how it works. Currently, GoBoat has two London locations Paddington and Kingston and various other locations across Europe. Each one offers a fun, self-drive boat experience like nothing I've seen in London before. For your trip, you can pick between one to four hours and have up to eight people on board. (The captain plus seven shipmates!). We went for two hours, and as such were given a map highlighting a route that took us around Little Venice and into the Cumberland Basin and pointed out various things to look out for.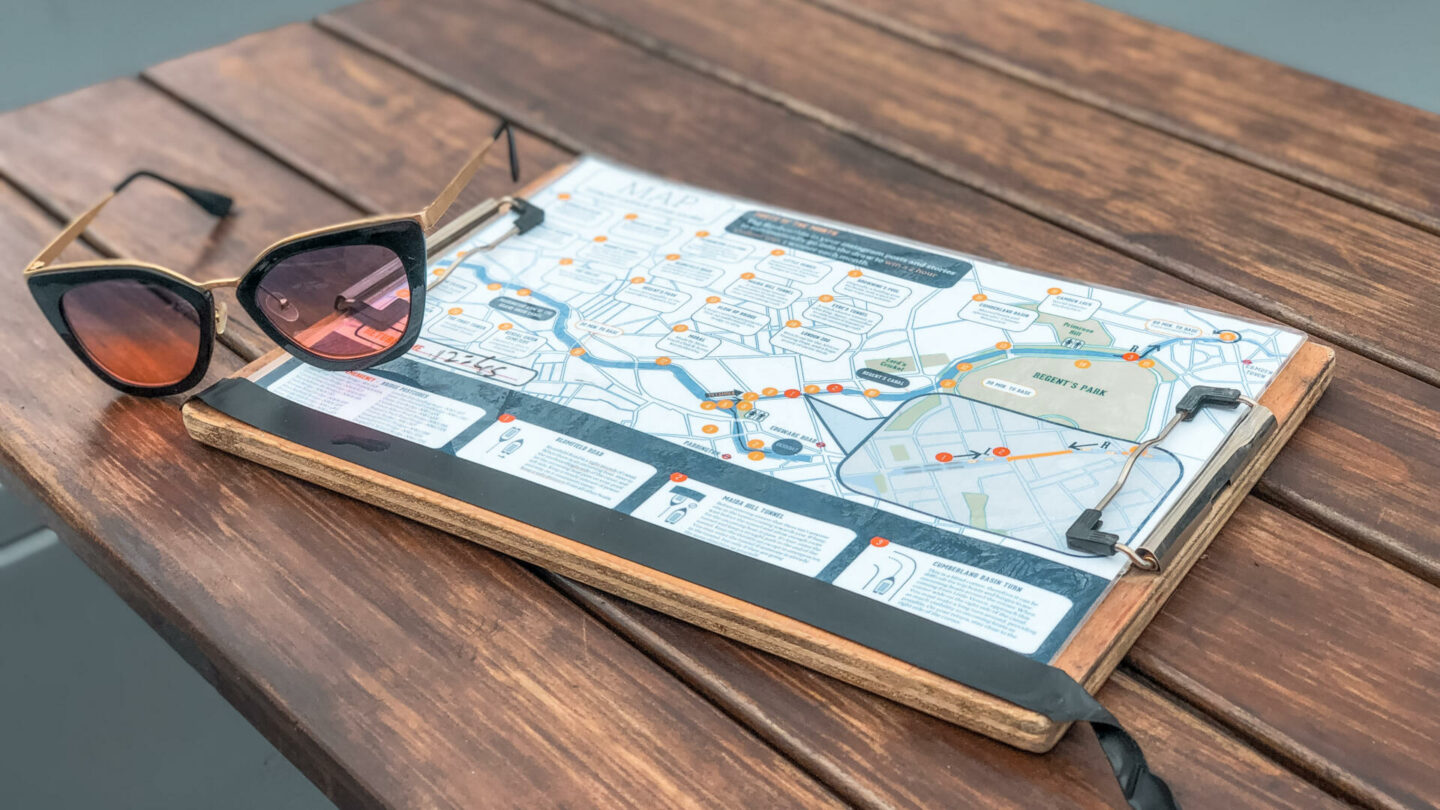 Along with telling us the route, we also went over the rules of the service. For example, you can take your own food and drink on board but there are limits on the amount of alcohol to be taken on board with the captain to abstain. Because, well, don't drink and drive folks! As we were taking a boat in the morning, we'd decided not to take any food or drink on board (minus the Starbucks we'd picked up at the station.) But, I imagine with a full party on board it would be lovely to have a glass of wine with a picnic on board.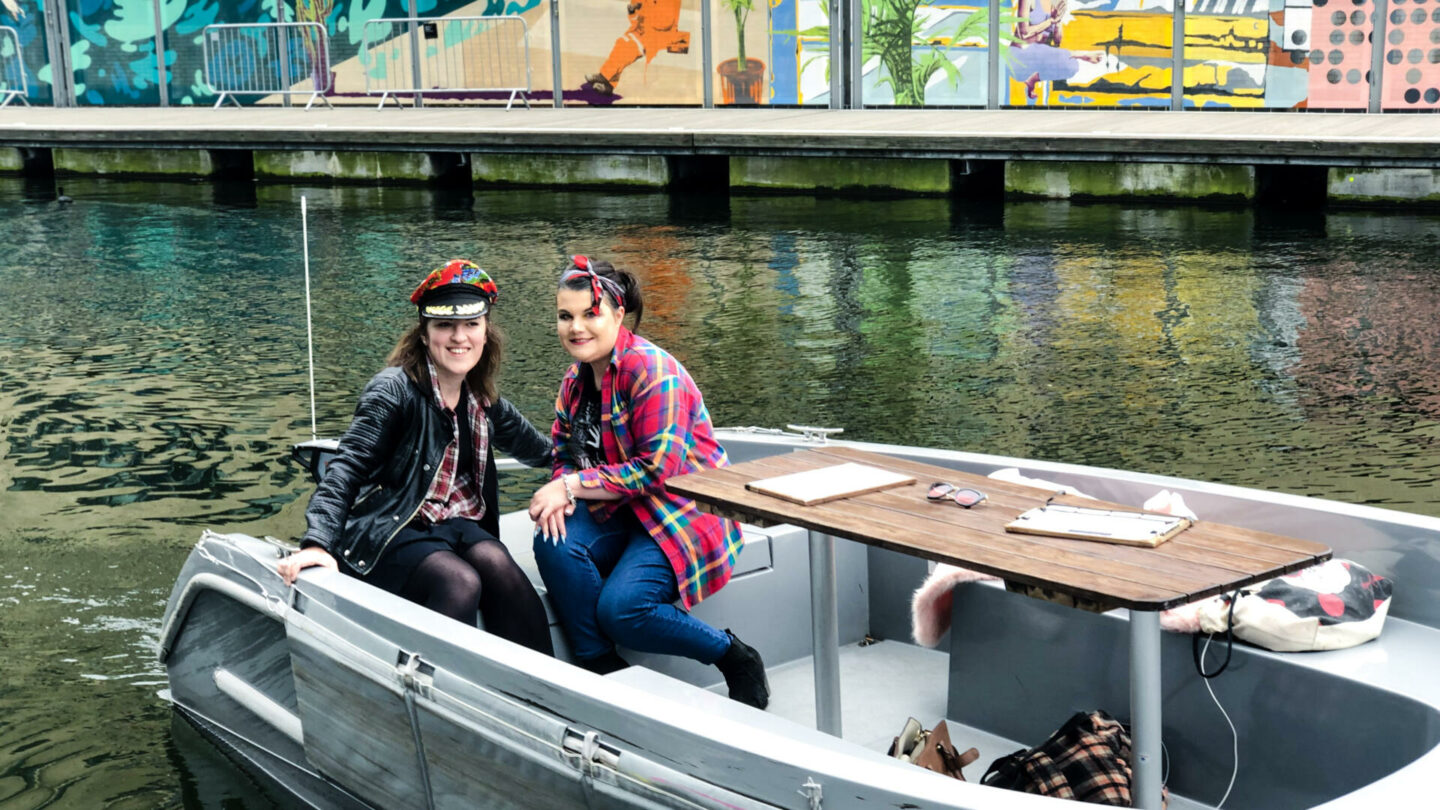 Aside from giving us a quick walk through the rules, we were also shown how to operate the boat. Although Becky had a little experience with canal boats from an old summer job of hers, we thought it would be best to have a refresher before setting off either way. One of the guys from the GoBoat team hopped into the boat with us, guided us through steering using the electric motor. Feeling a little bit more confident about our journey, he pulled us up to the side and let us go on our way. (Not before snapping the above picture for us though!)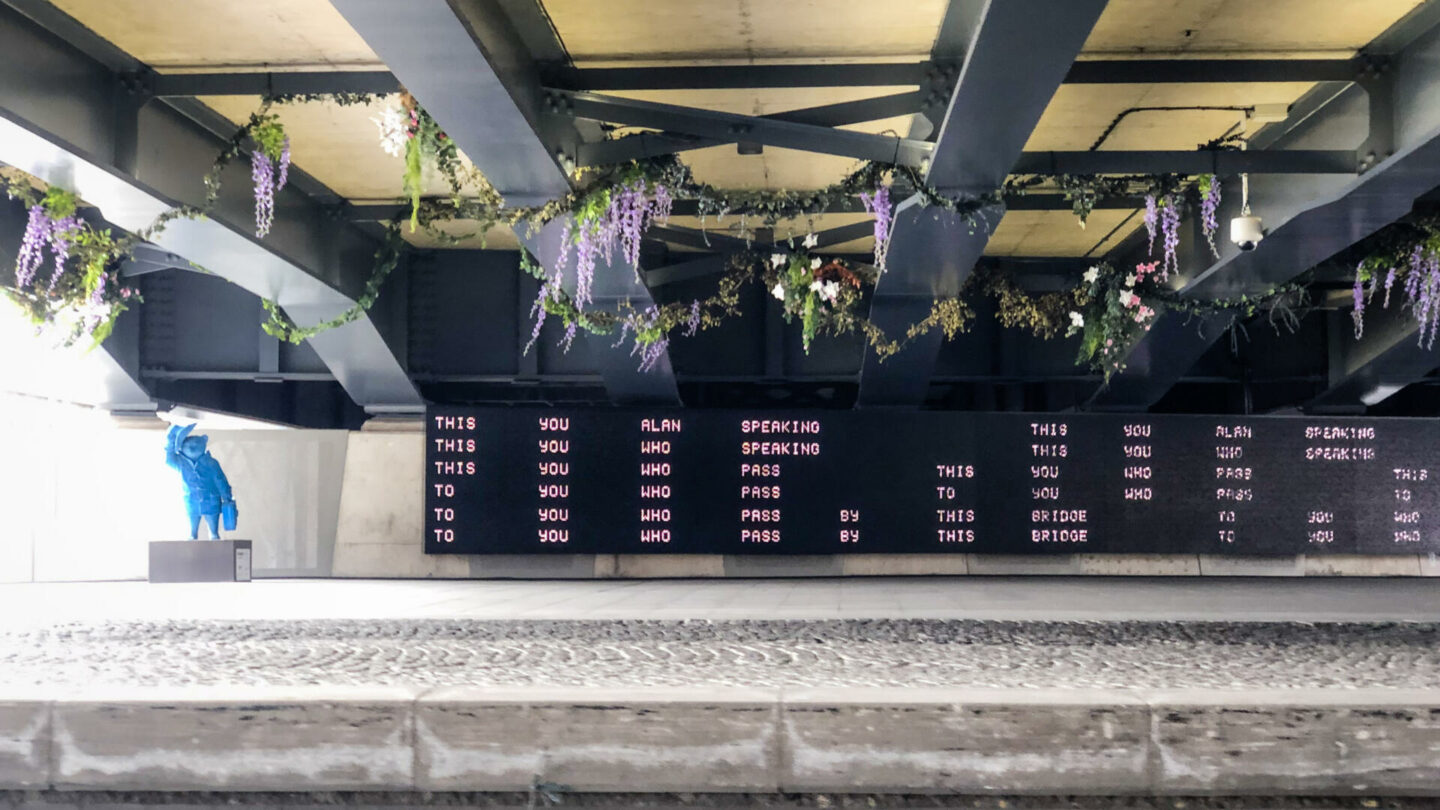 Setting Off To Little Venice
Leaving the Paddington Basin and through Merchant Square, we were soon passing one of my favourite discoveries last summer, Darcie and May Green. I did try and snap some photos from the back, but they didn't come out quite as well as when I visited there in September last year. So, well, I'm using that photo below. Anyway, Darcie and May Green are a set of two boats outside Paddington Station that are open for dinner, drinks or brunch. Plus they have seating on the top, so I'm hoping yet again to while away a sunny afternoon there this summer.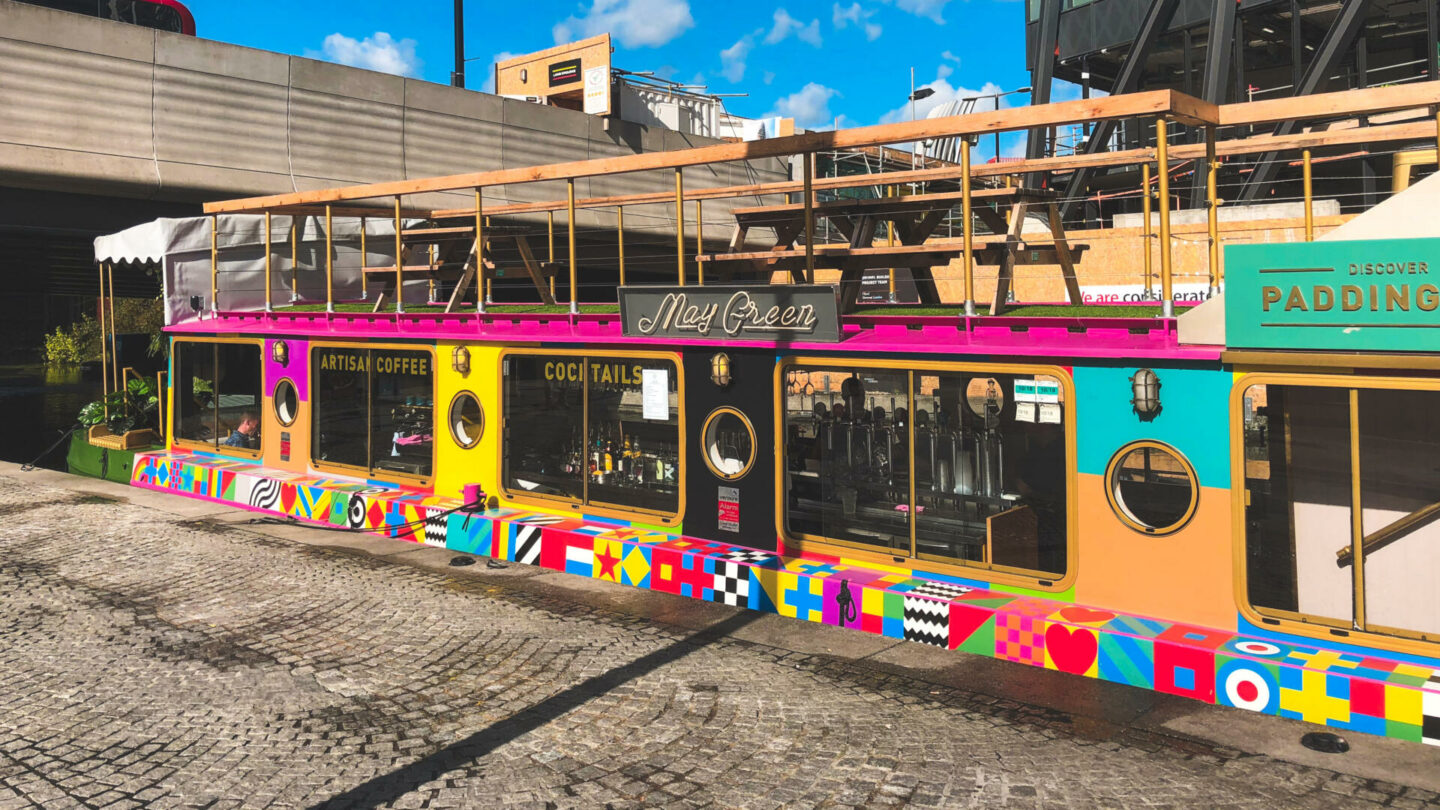 Not much longer had passed and we were at Little Venice. In the centre, you'll spot Browning's Pool. Originally a boat holding area, it's now home to various wildlife and birds. Talking of which, it was around here we were followed by a swan who very almost ended up going under the boat. Thankfully, it had a lucky escape as firstly I'd feel terrible, and secondly, aren't all swans owned by The Queen? I don't really want to be annoying her!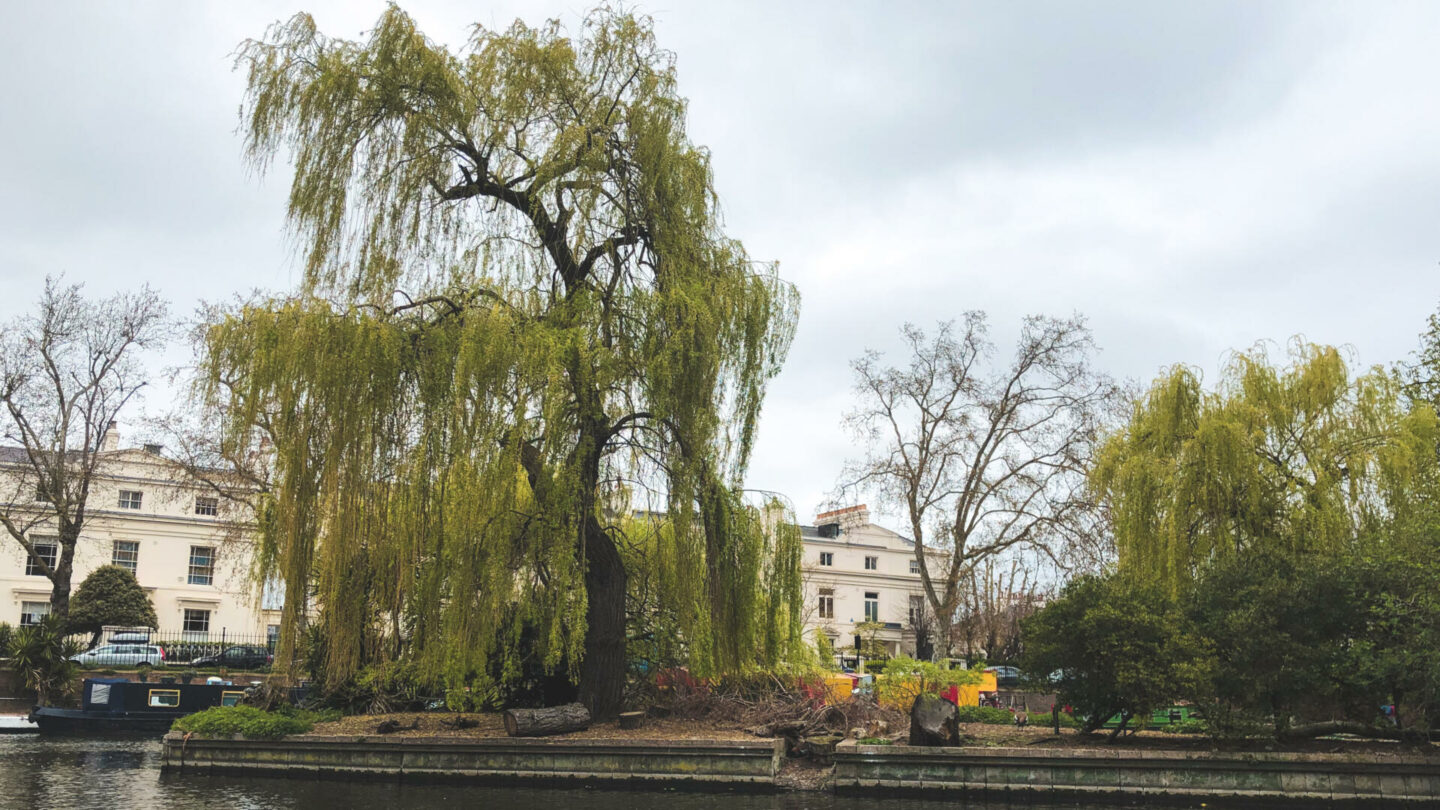 We exited Little Venice on to Blomfield Road. Here you'll see many moored houseboats which make it quite a tight fit for sailing through. Normally on this part of our on foot journey, we're on the path. So, it was nice to see things from the canal and take in all the brightly painted houseboats.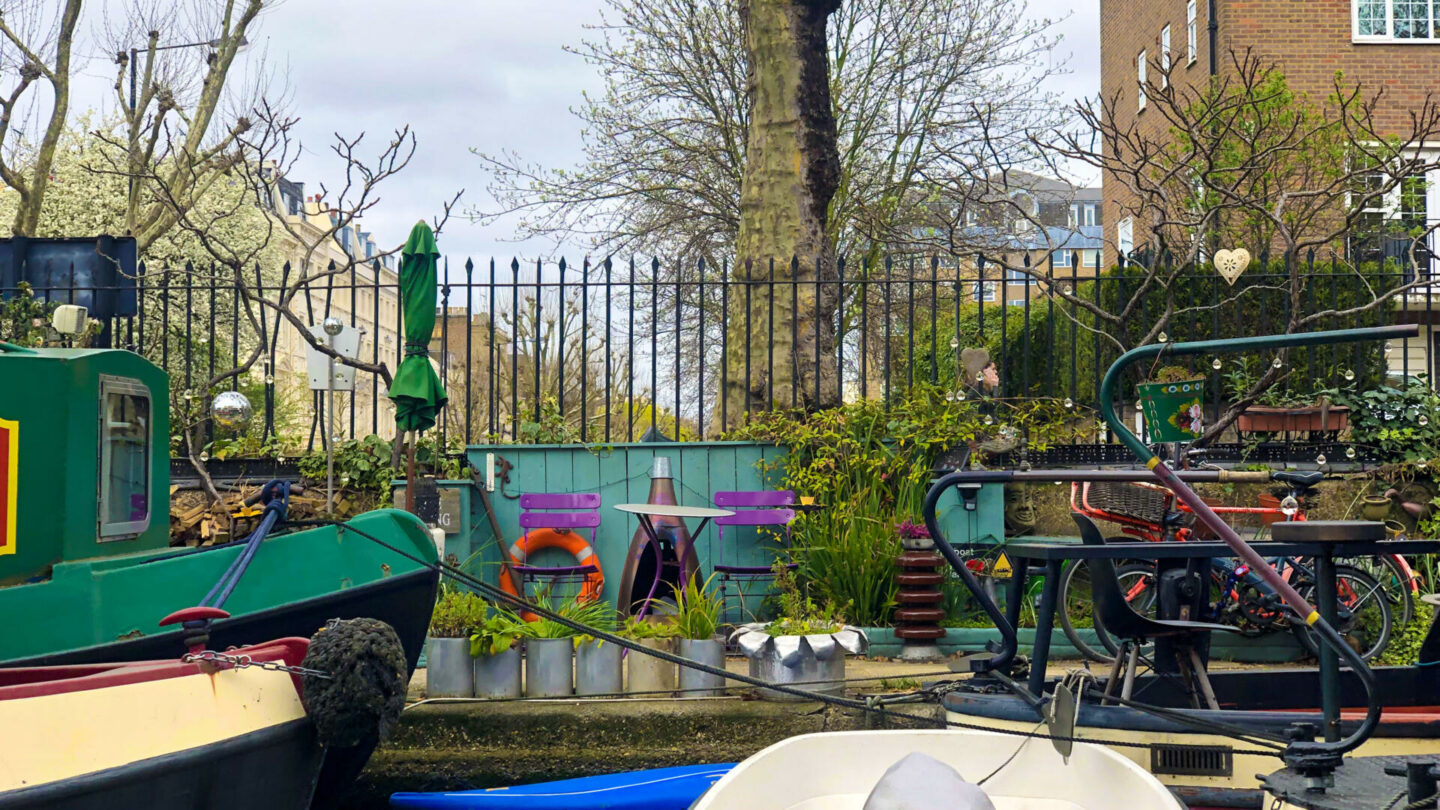 Through The Maida Hill Tunnel
Going past the houseboats we soon found ourselves at the Maida Hill Tunnel. This 251 metre long tunnel was built in the early 1800s and was one part of the trip I was a little nervous about. (Other than the possibility of me being left in charge of a boat that is!) The reason for this being the thing I remember about taking the boat to London Zoo was the eerie feeling with how pitched black this tunnel was.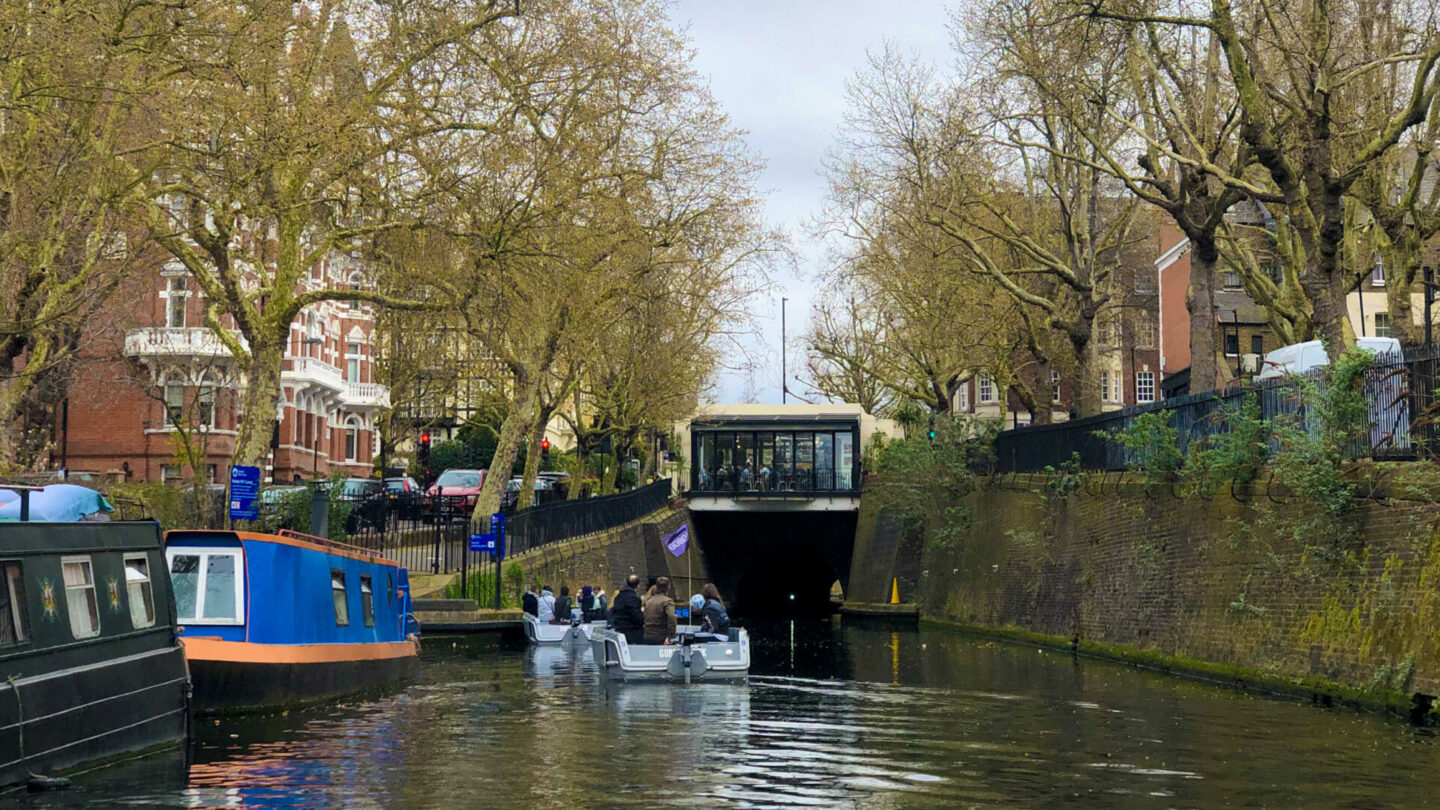 We were adviced on our map board to ensure that the tunnel was clear before entering. After all, it's not wide enough for two boats to get through. Luckily for us, there was a queue of two boats waiting ahead of us. So, we waited with them and followed on. Much as I remember, the tunnel was dark and noticeably colder than the mild day we were enjoying outside. However, unlike I remember, it had a bright light at the end of the tunnel which only grew as we passed through. Before we knew it, we were out, popped through the much smaller Eyre's tunnel. (At 48 meters, it's under a fifth of the length). And, then we were fully out in the open again and back to cruising down the Regent's Canal.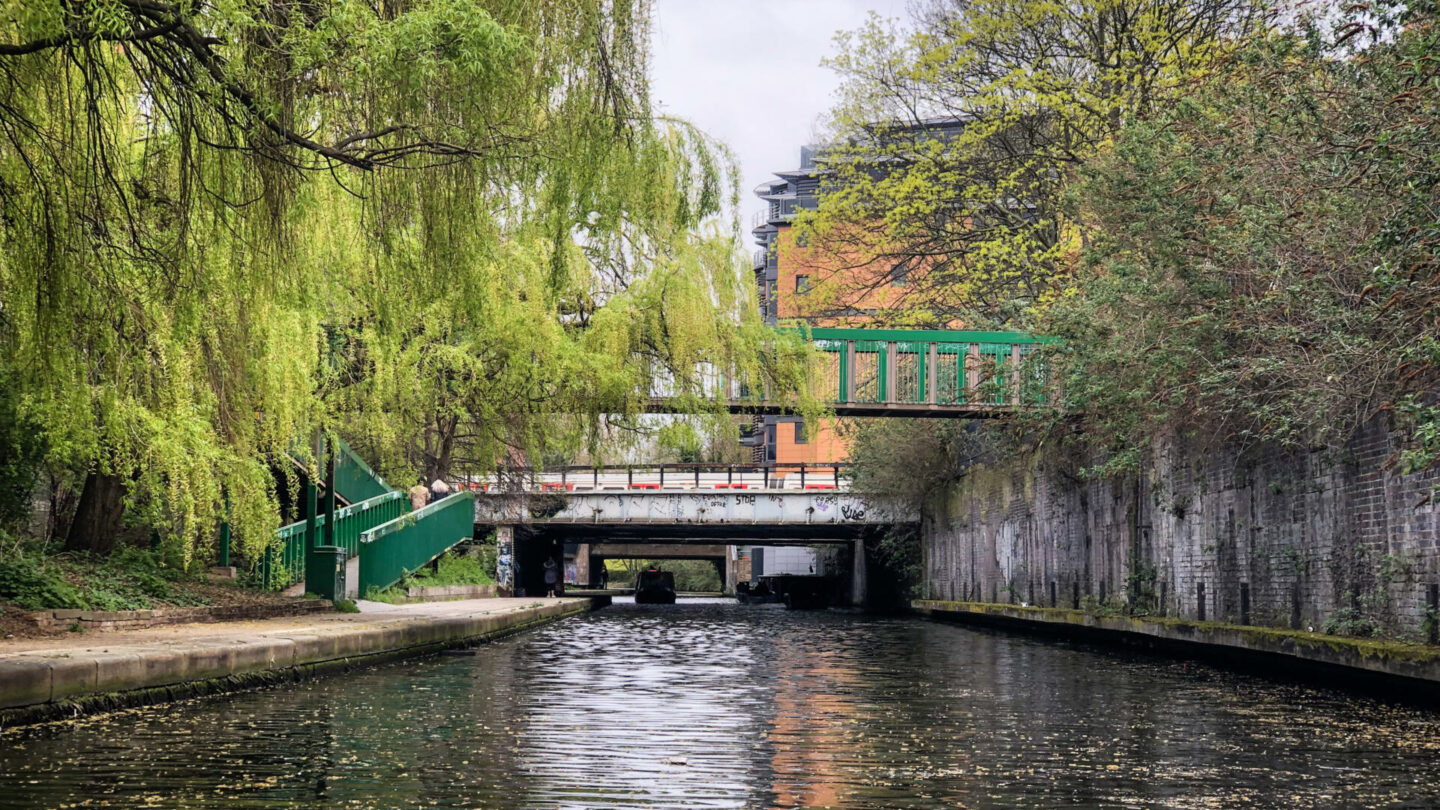 Heading On Past Regent's Park
You know I mentioned at the beginning of the post that Becky and I often walked this route in the summer? Well, I have to say that this is one of my favourite parts of the walk. The first thing we spied, as usual, was the row of stunning villa style houses that overlook Regents Park to one side and the canal to the other. These palatial properties are the things house dreams are made of. And, yet again, we both made "If I won the lottery…" quips.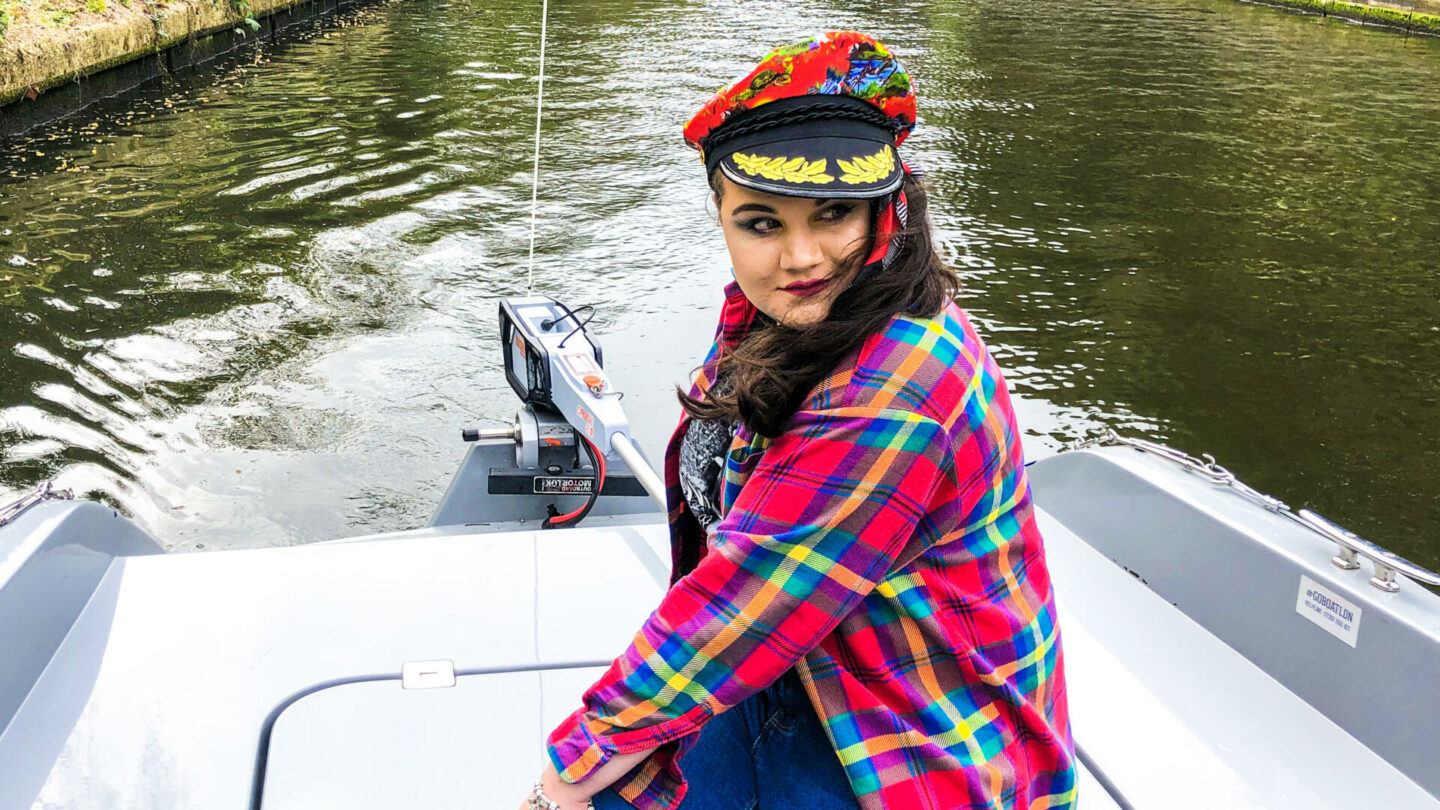 We took the lull between these and the Blow-Up Bridge as an excuse to take some photos like the one above before our boat was to pass London Zoo. (The Blow-Up Bridge, in case you're wondering, was one that in 1874 was blown up by a barge carrying gun powder. But, the article I've linked goes into a lot more depth!)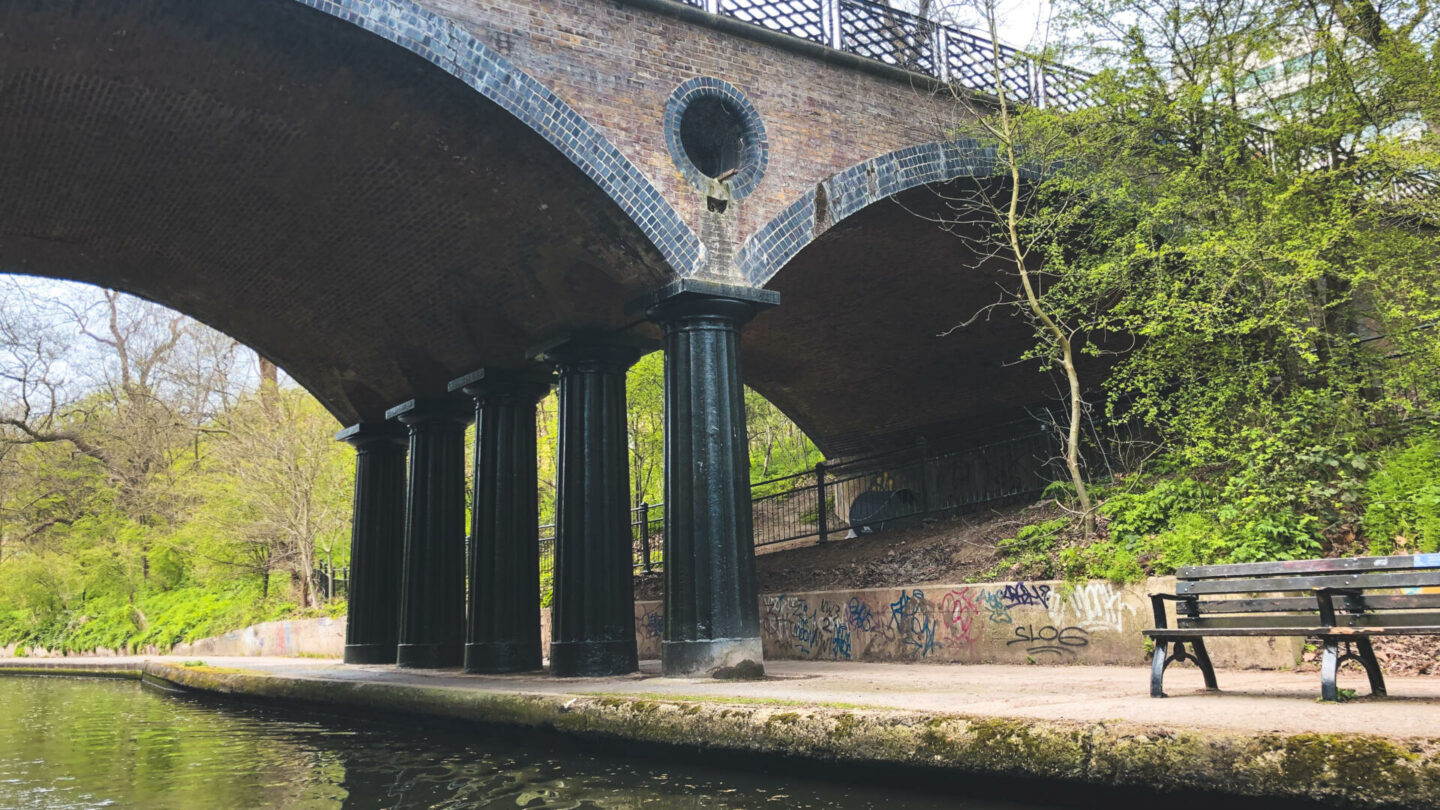 After the bridge, we went through the middle of ZSL's London Zoo. We both love the zoo, so we slowed down as much as we could here. On one side we could see the aviary full of exotic birds. And, on the other, you could see the African Hunting Dogs. (Which, we mistakenly thought where hyenas…) While we were being big kids singing songs from The Lion King, we had a cute moment where a kid at the zoo shouted down "Hi Captain!!" and started waving. Properly adorable.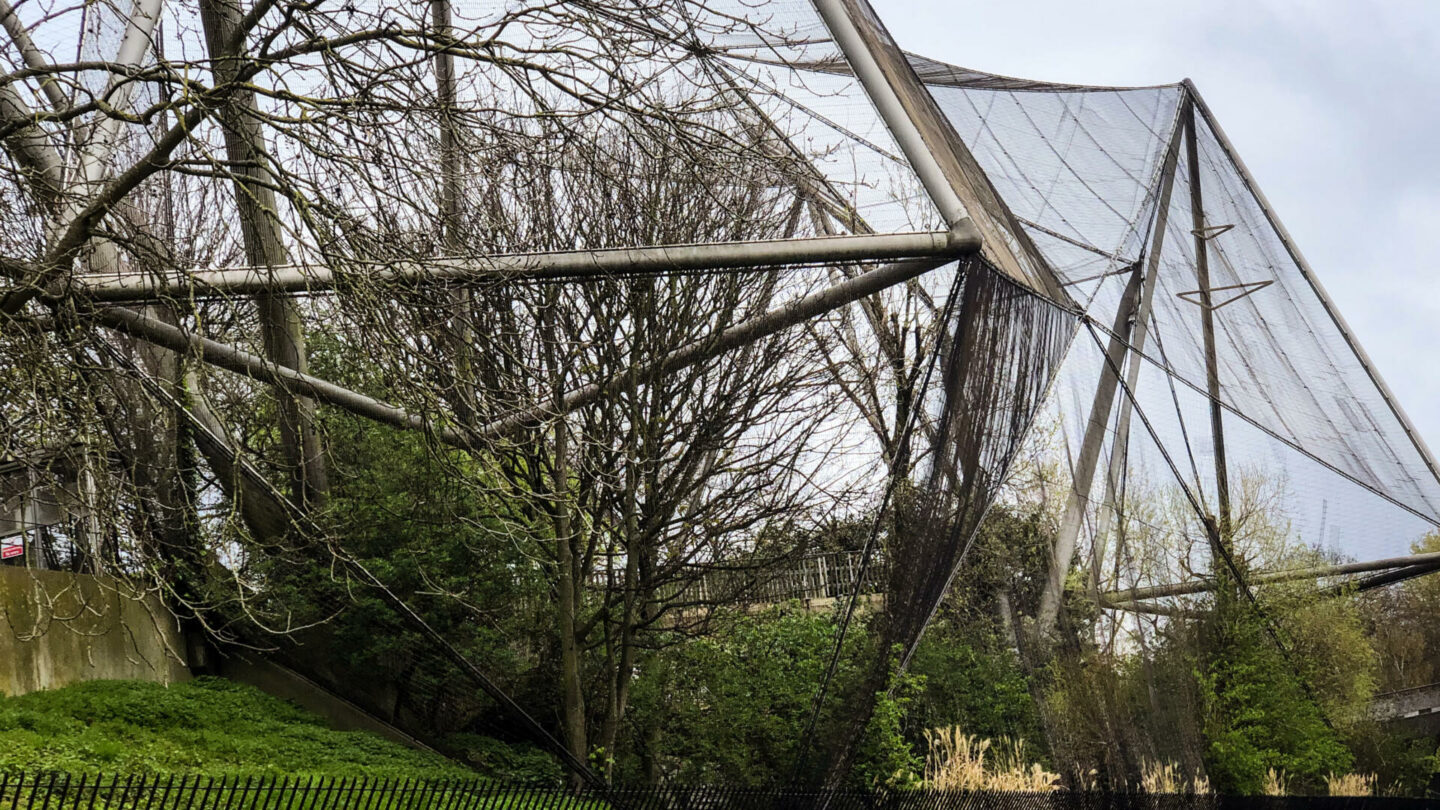 Turing Around & Heading Back From The Cumberland Basin
And, before we knew it we'd reached the Cumberland Basin and it was time to turn around and head back. The Cumberland Basin not only had, thankfully, a wide area of us to turn the boat around. (By us, I mean Becky, I don't think I could be trusted with that knowing my co-ordination!) So we pulled up beside what we'd often referred to as "The Chinese Boat" on walks previous and managed a smooth turn around. That, Chinese Boat, in case you're wondering is actually a Chinese restaurant called Feng Shang Princess. (& yes, it's another place on mine and Becky's London bucket list!)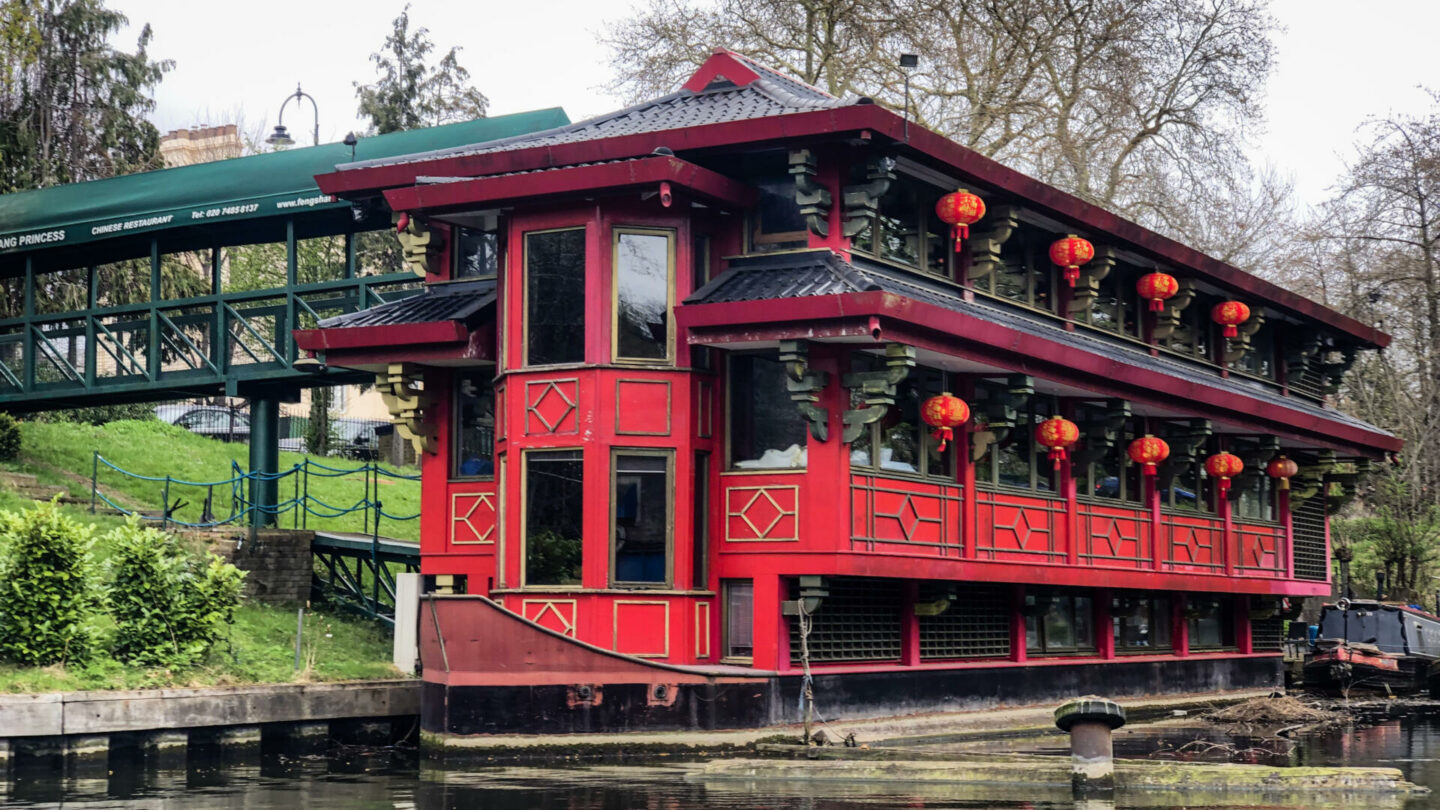 Just as we were turning around, we stopped to give way to a barge coming from the direction of Camden Lock. This was actually a stroke of luck for both of us. With them being experienced in charge of a boat, it meant we could follow their lead through all the tunnels and turns on our way back. So, we just enjoyed the chance to catch up. That, and plan our next moves involving food and getting Becky to her coach on time…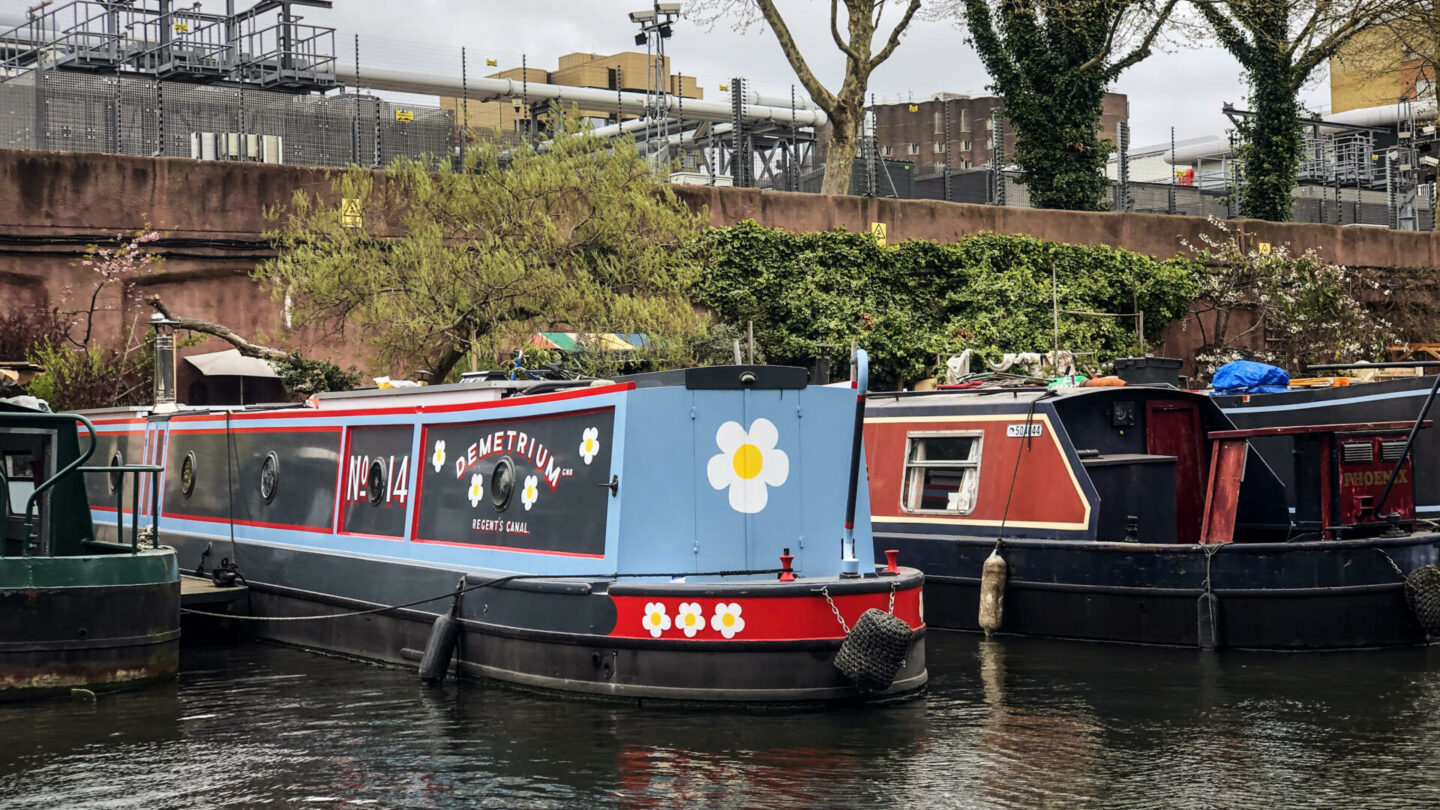 Fancy book a trip to hire a GoBoat for yourself? The two of us were given a complimentary two-hour trip which would normally, this would have cost £109, or £54.50 each on a Sunday if we had all eight possible people on board it would have been a really reasonable £13.62 each for the trip. At under £15 per person with a full boat, it's a really unique and reasonably priced way to spend times with friends or family. I enjoyed it so much, I'm actually planning another trip with a group of friends this summer!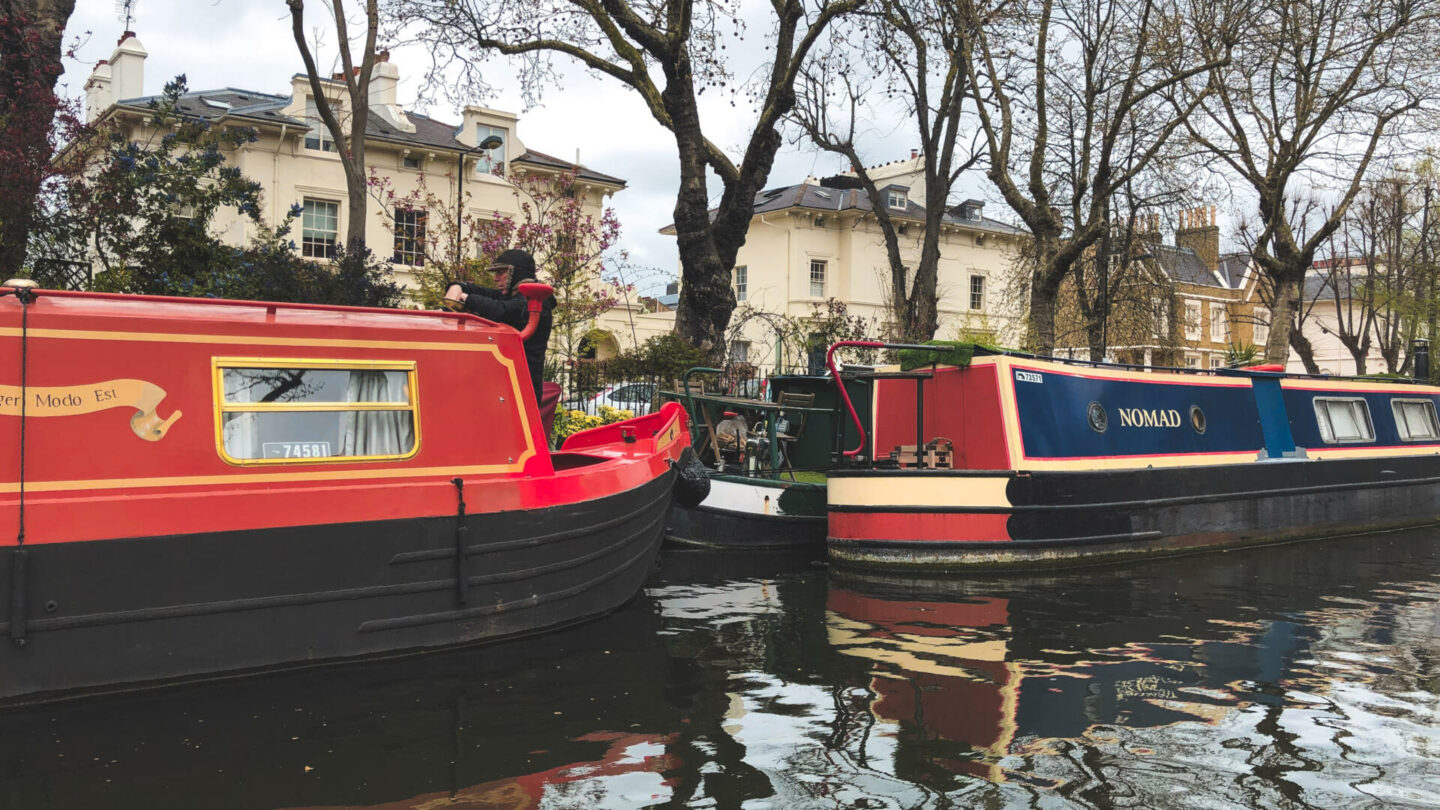 Have you been on a GoBoat before? What did you think?
Find me on;
Bloglovin' | Twitter | Instagram