I feel like I wrote one of these back when I moved to London all those years again, but I can't seem to find it. Who knows? Maybe I didn't blog it and it was just in a notepad that will turn up again one day…
Anyway, I digress. I was sat in the office longingly looking out at the sunshine earlier this week and saw the Afternoon Tea Bus by B. Bakery go past. And, for probably the thousandth time, I put it on my mental "bucket list" of things I really ought to book to see or do. I also thought I at least ought to plan a few of them by the end of the year. So, on that note, here are five things I want to tick off my London Bucket List this summer:
Sushi & Gin Bus Tour
When I went into a little bit of a day dream and looked up the availability of the Afternoon Tea Bus on B. Bakery's website I noticed that during August they're doing a special Sushi & Gin Bus Tour. Being an avid fan of both sushi and gin, it sounds like an absolutely perfect way to spend a day. At £65 per person, it's not cheap. However, considering that gets you 9 pieces of sushi, a poke bowl, snow crab chawanmushi and desserts along with three gin cocktails – for the experience it's very likely to be worth the price tag. Now here's just to hoping the tickets aren't all sold out before I try and buy one come pay day…
Finally Go To Notting Hill Carnival
I've been meaning to go to the Notting Hill Carnival since moving to London but over the last three years I've managed to be either away, working or just plain busy during the August bank holiday. As I love music and colour (& glitter!) I can't wait to finally see some of the Carnival this year. If I'm honest, I'm most likely to head down on the family day – but who knows. I've still got a little while to plan huh?!
Pergola On The Roof, White City
I actually first went to Pergola On The Roof last year when it took over the top of the old BBC Television Centre car park. Due to it's success, Pergola is back in two locations Pergola On The Roof (on another rooftop in White City) and Pergola Paddington Central. After checking out Lola's post on her trip to the new White City venue, I found myself making plans to head down and check it out for myself. It looks even better than last year!
Take Outfit Photos At The Waterloo Vaults
I haven't taken photos for an outfit post in months, partly because I've hardly bought any new clothes and secondly because I've basically lived in jeans. So, with starting a feel a little more confident in myself I'd love to treat myself to some new clothes and head over to somewhere like The Waterloo Vaults to do a long over due outfit post. I first saw The Waterloo Vaults back when I went to the Wonderland Bar and clocked that it would be a fantastic location to photograph. As a blogger, I'm lucky that a lot of my friends are willing to take photos for me. But if I can't find someone who's free when I am – I'll take a look on Bidvine where you can hire portrait photographers in London by the hour.
Revisit Roof East
I first went to Roof East almost two years ago to see Crazy Stupid Love at Roof Top Cinema Club and had a fantastic time. But, due to being on the other end of the city I haven't yet made a return trip. So when I saw that aside from the cinema it's now home to lawn bowls, roller disco, batting cages and crazy golf. Well I made a mental note to head on up there on a sunny afternoon. It really seems to have grown in the last few years and I can't wait to see how. Especially if they've kept the punny, movie inspired cocktail menu they had last time…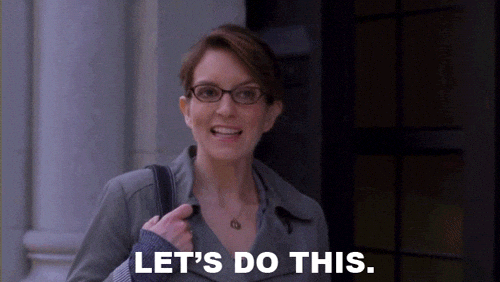 What's on your bucket list for this summer?
Find me on;
Bloglovin' | Twitter | Instagram