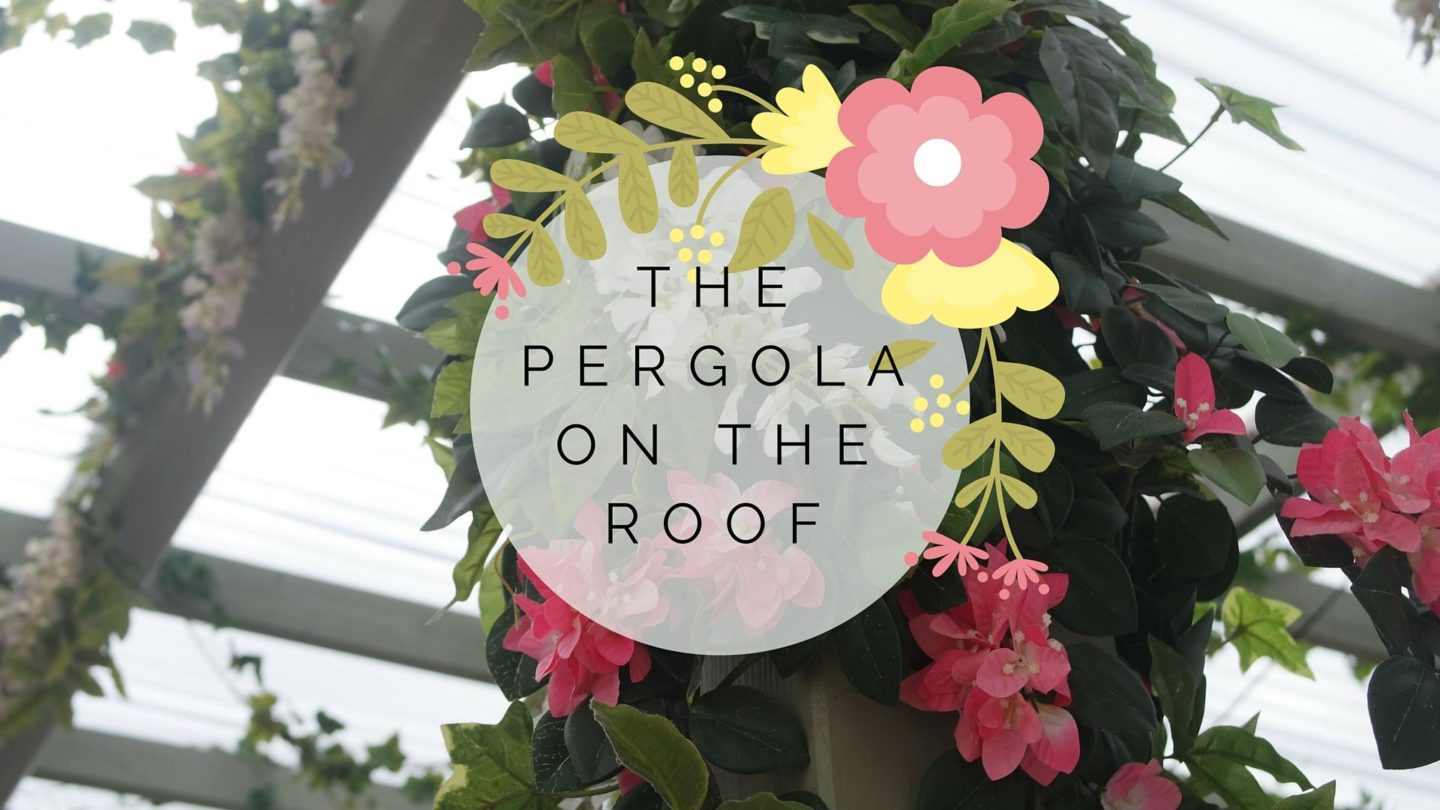 When summer finally arrives I'm always on the lookout for new places and things to try. I mean, don't get me wrong I still adore spending lazy Sunday's by the river or taking a picnic to Hyde Park but doing the same thing week in week out soon loses its charm. Now as soon as I see the sun is shining, I'll have a look on Time Out's website or my saved bloglovin' posts to inspire the weekends plans. So when a few weeks ago, I saw a post from Sophie about her trip to Pergola On The Roof in Shepherds Bush and I made a mental note that next time I had a free afternoon I'd need to take a trip down. When the sun was shining last Sunday, I thought it would be the ideal time to pay a visit..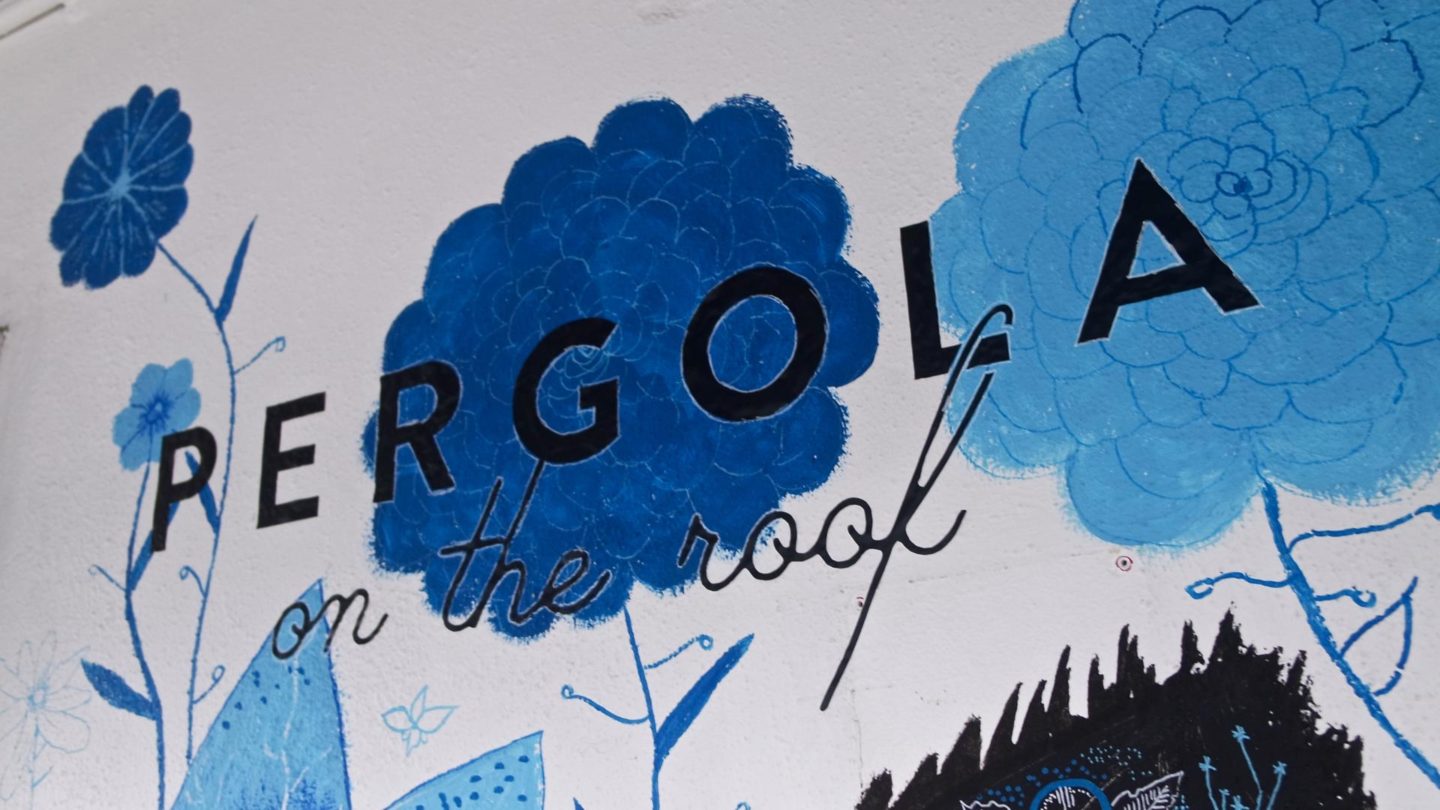 The top of the Television Centre
The iconic BBC Television Centre building is currently being redeveloped into swanky new apartments, restaurants and a hotel. While the first phase of construction starts, the top floor of the Television Centre's car park is playing host to the Pergola On The Roof. Pop-ups like this on top of car parks such as Roof East, are normally reserved to cool borough's in East London. Which is why it's nice to finally see West London getting our own slice of the action.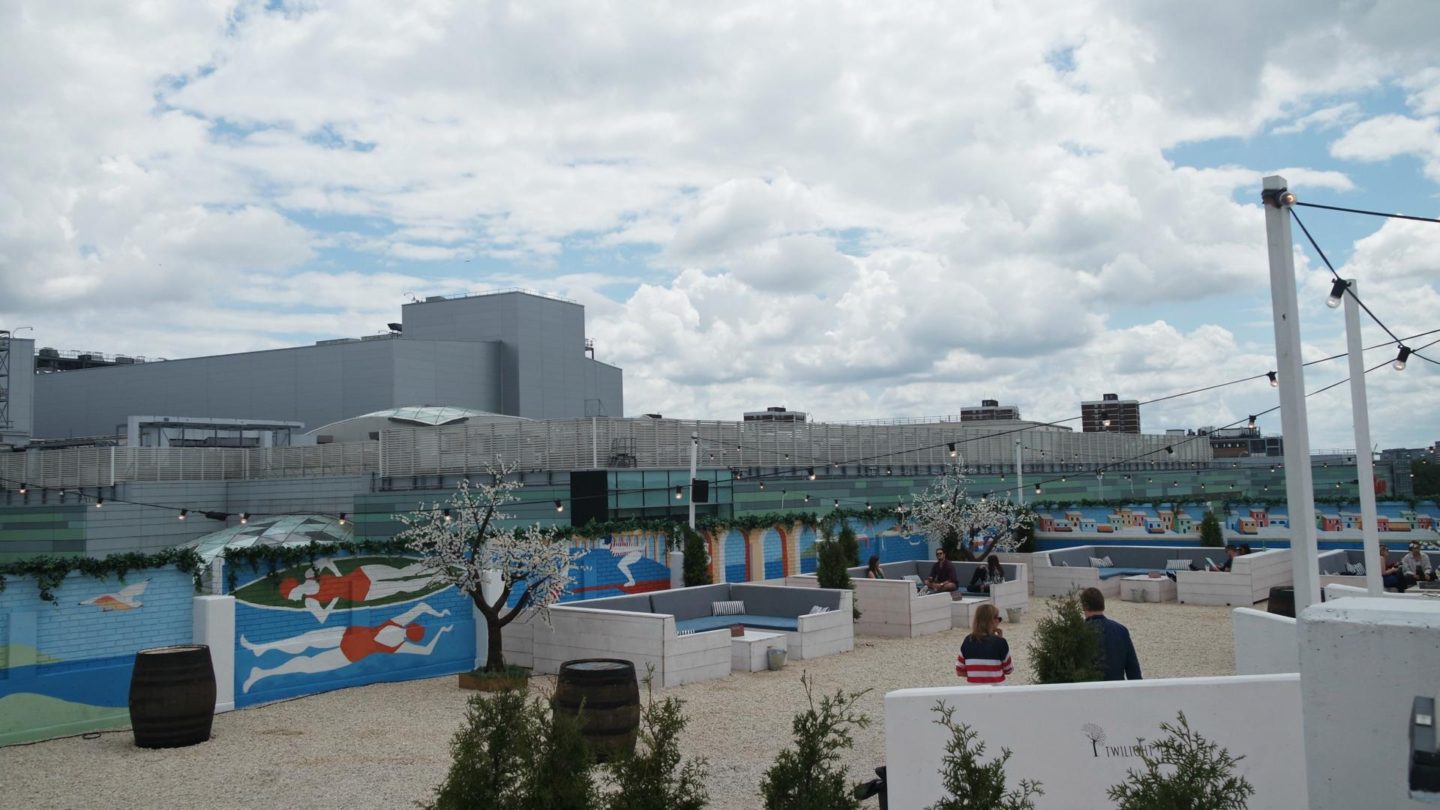 Located 16 floors up, the first thing that struck me was that despite being so close to the construction – the whole area was surprisingly peaceful. After a few minutes, it's easy to forget you're in the heart of Shepherds Bush rather than on a Mediterranean terrace. (Especially if the weather is behaving!). Although a spot of rain may put a dampener on the day bed area, the main attraction is upstairs under a canopy of flowers. At night, I'm sure it will be even more instagram-able than ever. Twilight trees line the area downstairs day bed area and while they're cute in the day, I can imagine they're a sight to see at night.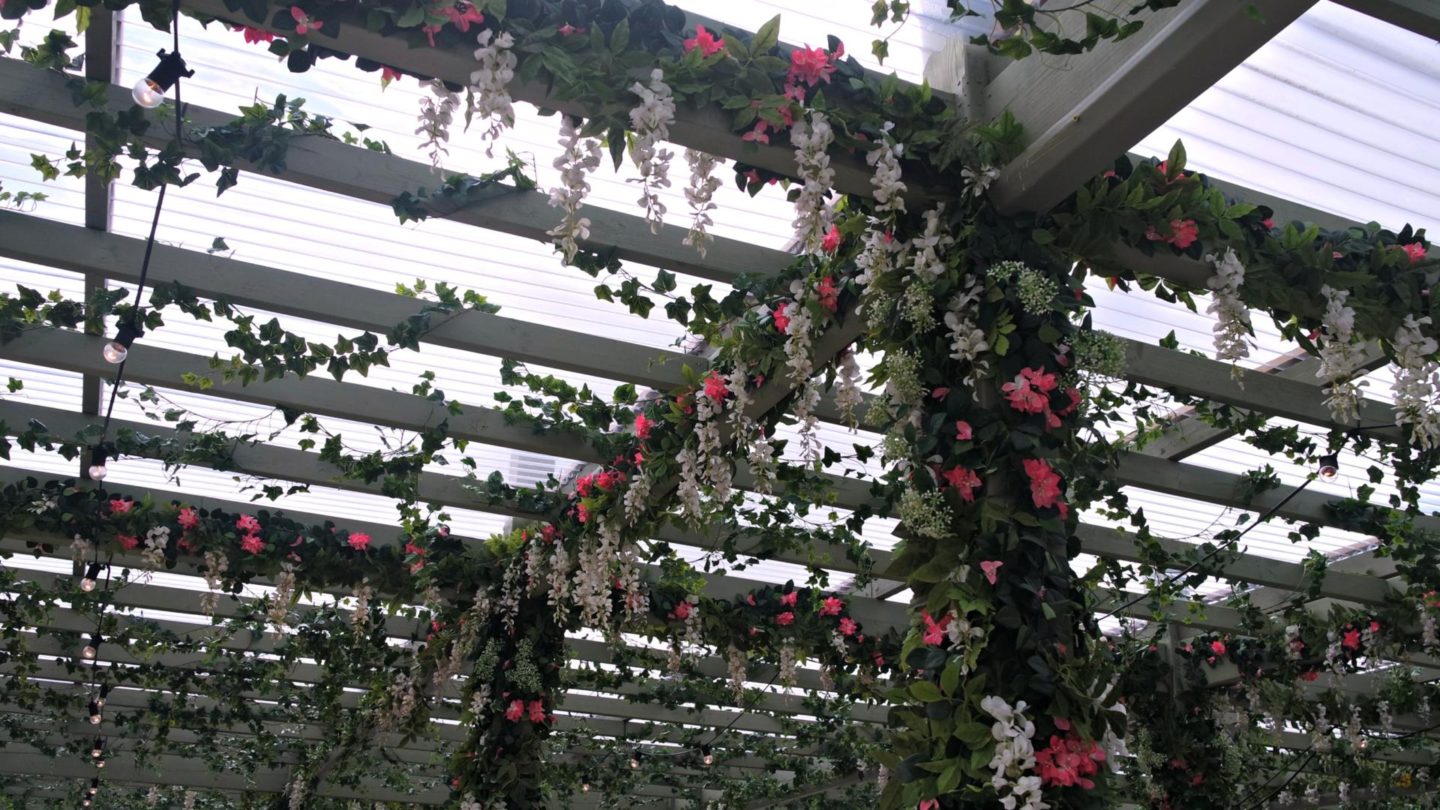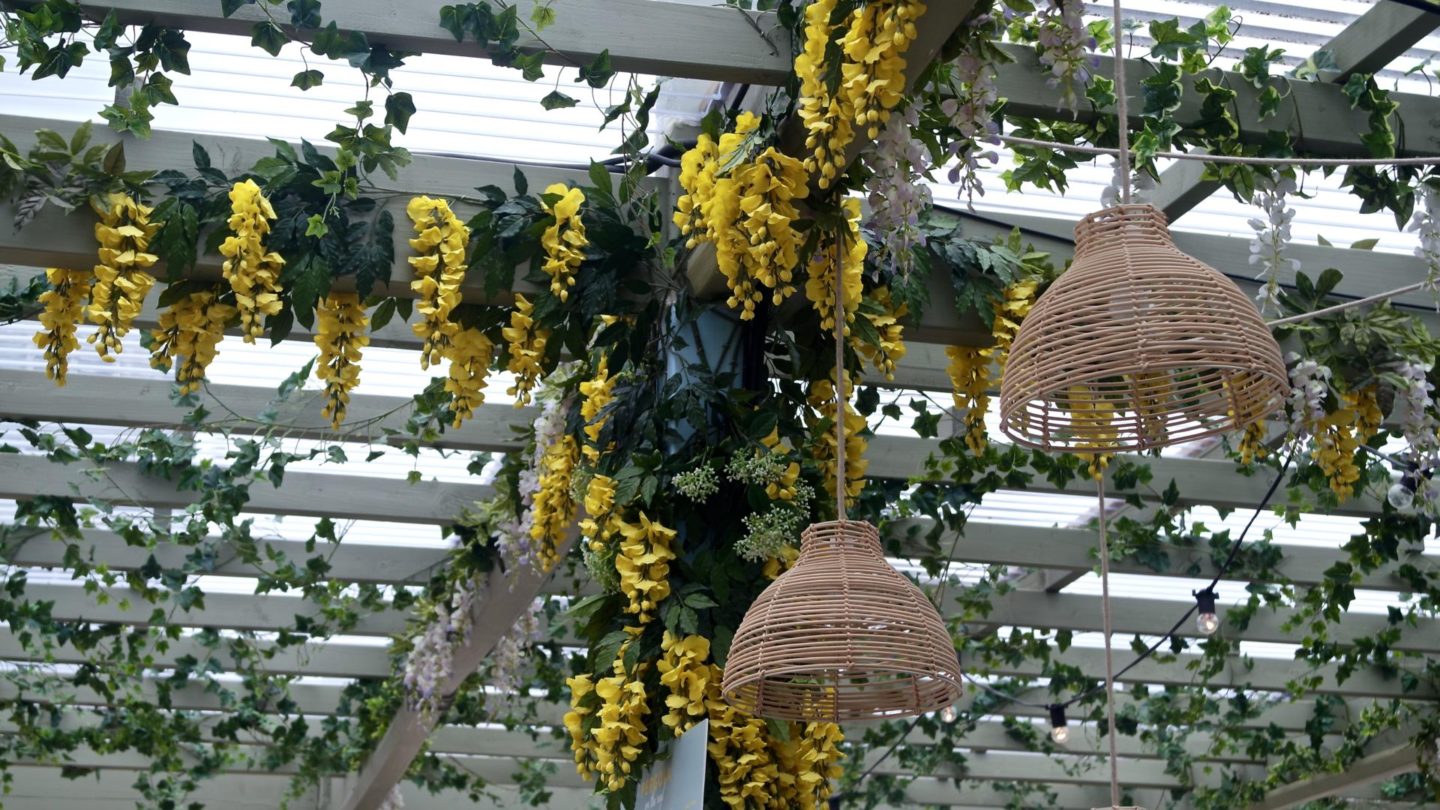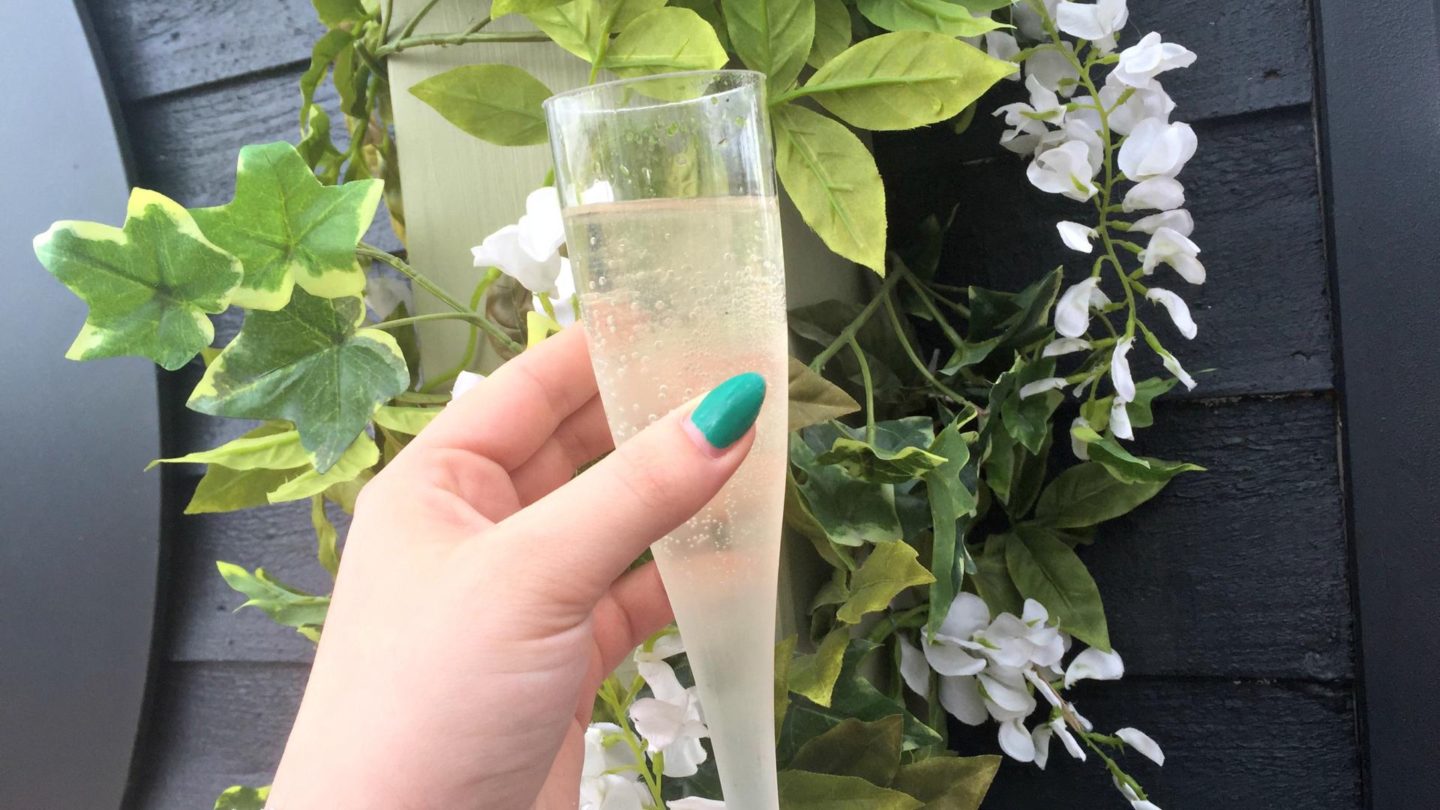 Rooftop Food & Drink;
On the roof you'll find four of London's best food pop-ups with something for every taste. Rabbit – serving up sustainable, british "wild" food, LeCoq – specializing in free range rotisserie chicken, Salt Yard – a charcuterie with Spanish and Italian flavours and of course Patty & Bun – if you've not tried their burgers, you're missing out. Although none of the food could be described as a cheap and cheerful, the most you'll pay for a meal is £13 making it reasonable as far as street food goes.
As I was going for dinner later in the evening, I decided to go for a light lunch. I chose the scallop with chorizo crumb from Rabbit which was absolutely delicious. Since I spotted a selection of themed cocktails, I decided it would be rude not to try one. I went for the Rooftop 75, a combination of some of my favourites, prosecco, lime and gin. Refreshing, light and perfect for enjoying in the sunshine.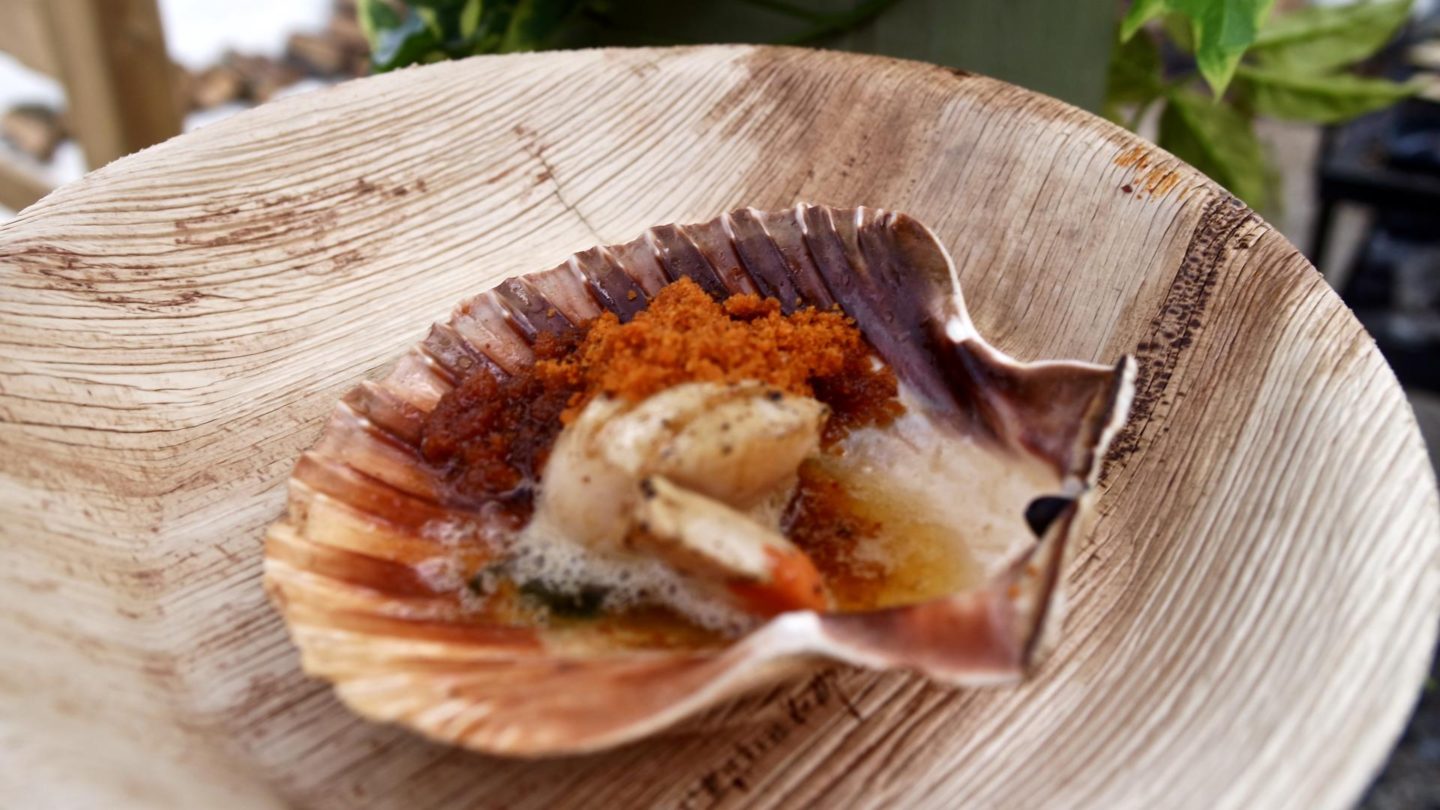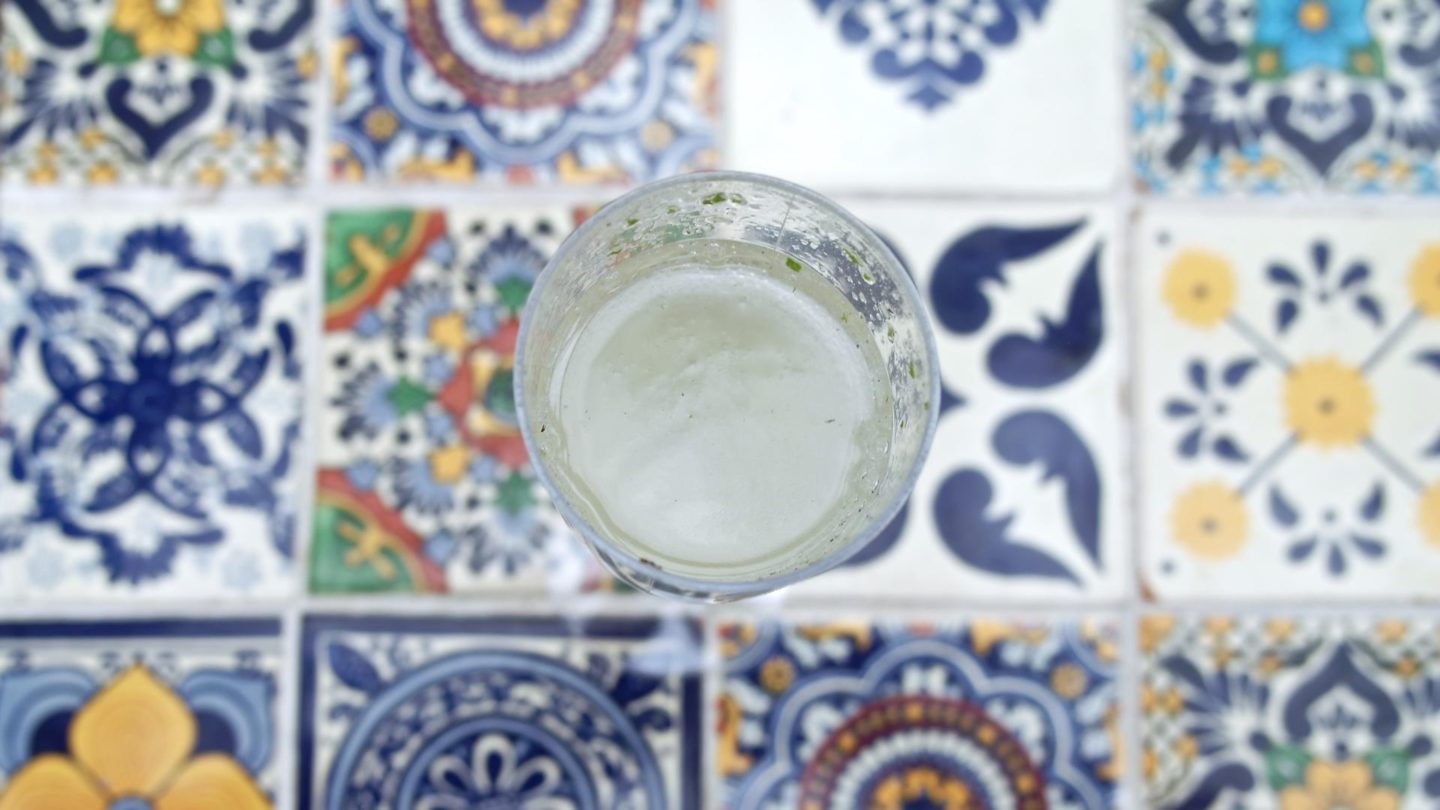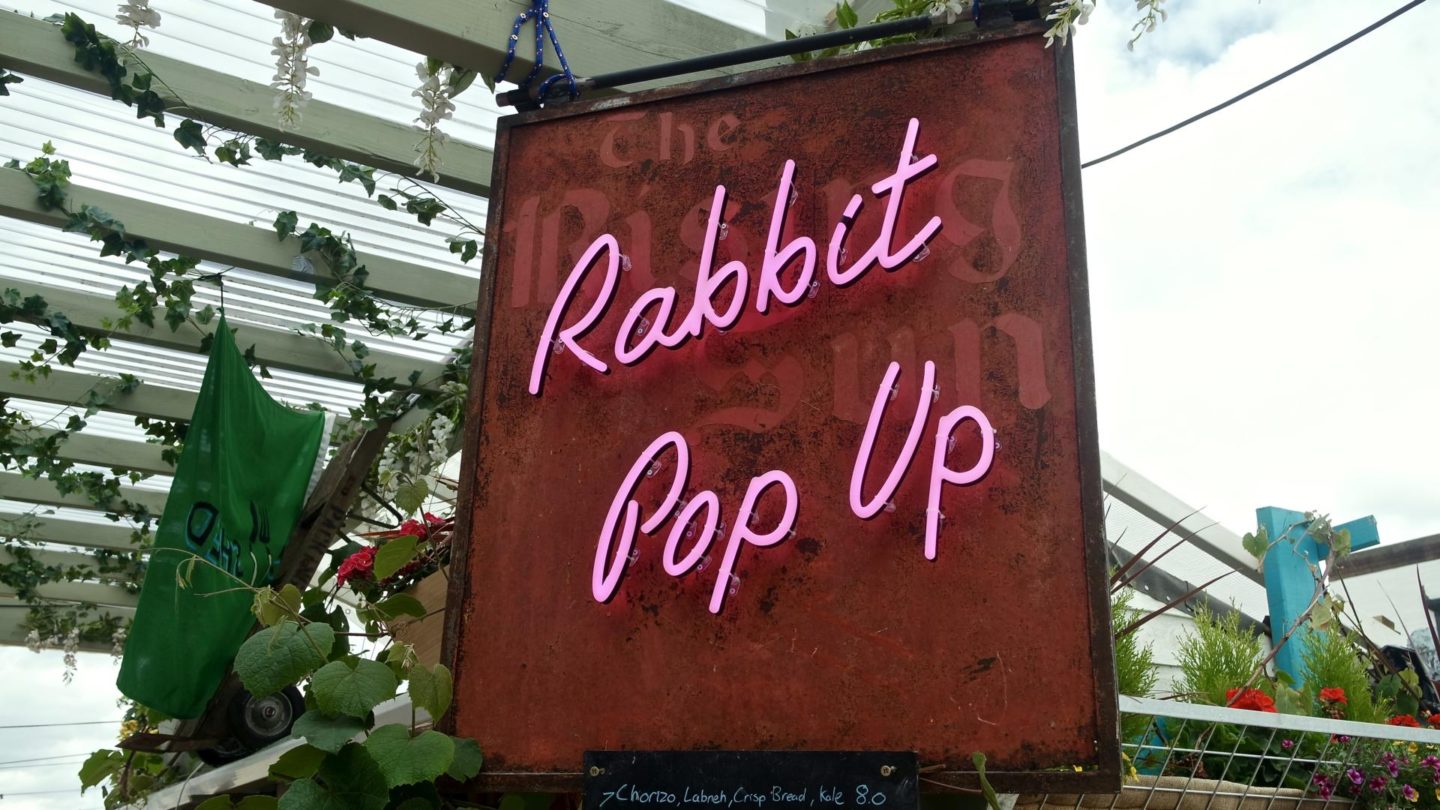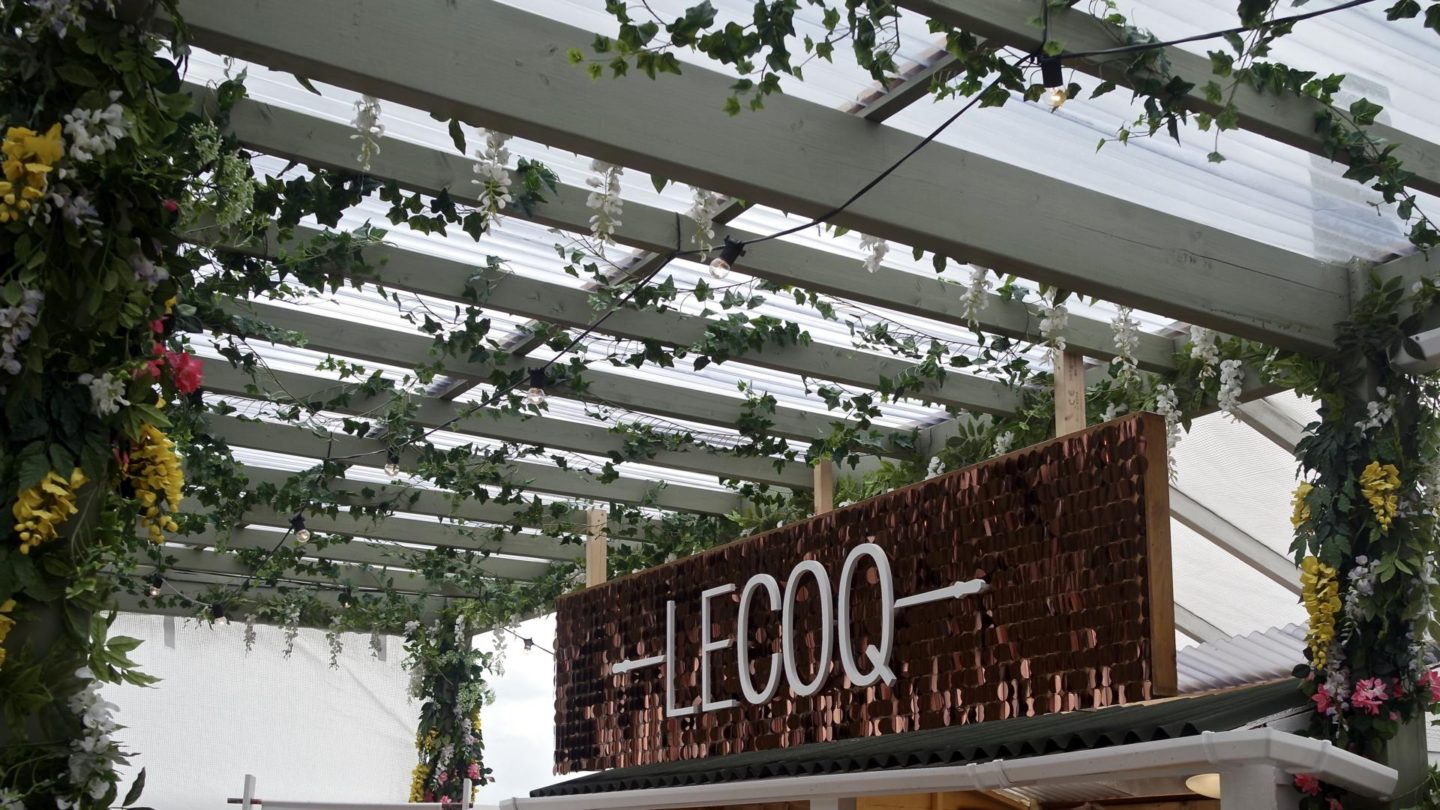 Visiting The Pergola On The Roof;
The Pergola On The Roof is open Wednesday through Friday 6pm until 11pm, Saturday with an earlier start of 12pm until 11pm and Sunday from 12pm until 9.30pm. It's located directly opposite the Wood Lane entrance to the Westfield shopping centre. So a short walk from both Wood Lane and Shepherds Bush tube stations and the Ariel Way bus station. If like me you have a bit of a moment trying to find the entrance, simply follow along the black Television Centre boards until you get to the entrance; it's marked with a neon sign and flowers. The Pergola is free to enter, but make sure to bring some cash for food and drink as no outside food or drink is permitted.
Being a pop-up, it's only around until the end of August, so make sure you don't miss out.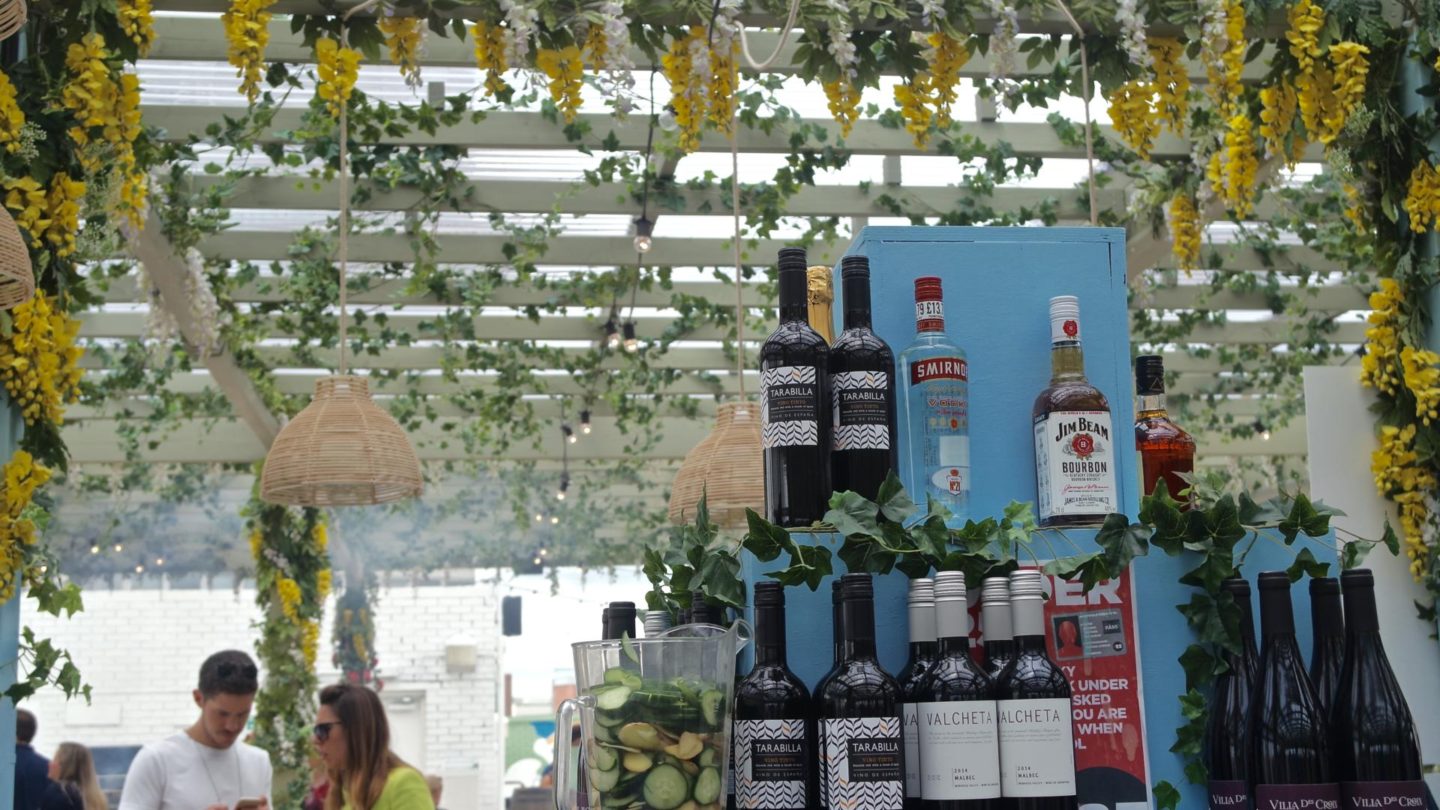 I really enjoyed my, albeit brief, afternoon spent in the former car park and can definitely see myself making a few more trips over the next month and a half. The day I visited, although it was warm, was overcast. I'd like to see how it looks with glorious blue skies or during the evening. An excuse for another visit huh?!
Have you visited Pergola On The Roof? If not, what other pop-up's do you recommend?
Find me on;
Bloglovin' | Twitter | Instagram