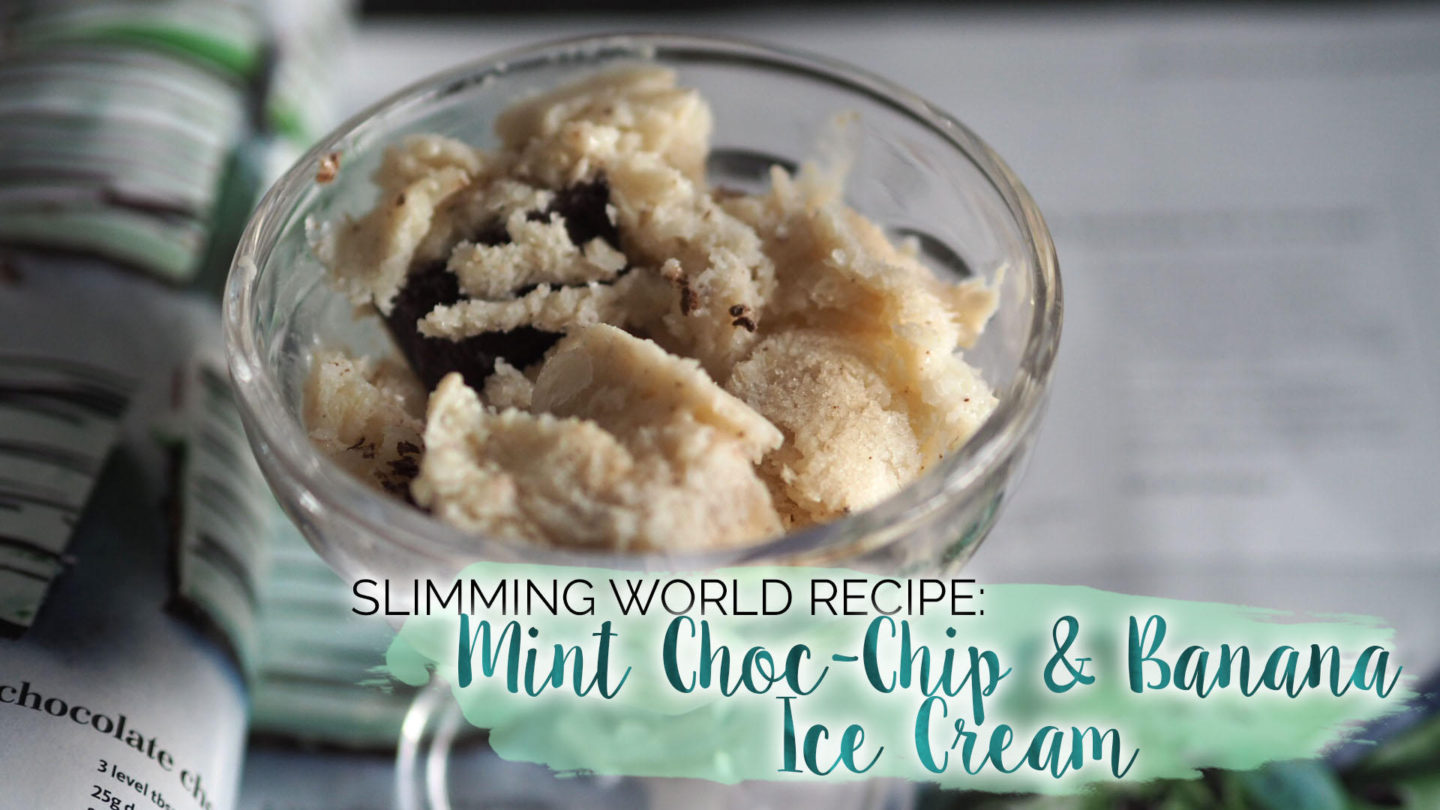 Mint choc-chip is quite possibly my favourite ice cream flavour. Ever since I was a kid it was the one I'd always choose from the ice cream van or if we got a cone by the beach. While I've stopped having ice cream in the house (because I can easily sink a tub of Ben & Jerry's watching Netflix) I do still like to treat myself to a cone when it's sunny. So on that note, I was flicking through the latest Slimming World magazine and spotted a page of mint chocolate inspired treats inspired by the latest special Muller Light flavour, After Dinner Mint. One of them was this super simple mint choc-chip and banana ice cream that I just had to try for myself. So I didn't forget about it (and in case any of you lovely lot want to try it) I thought I'd share my results.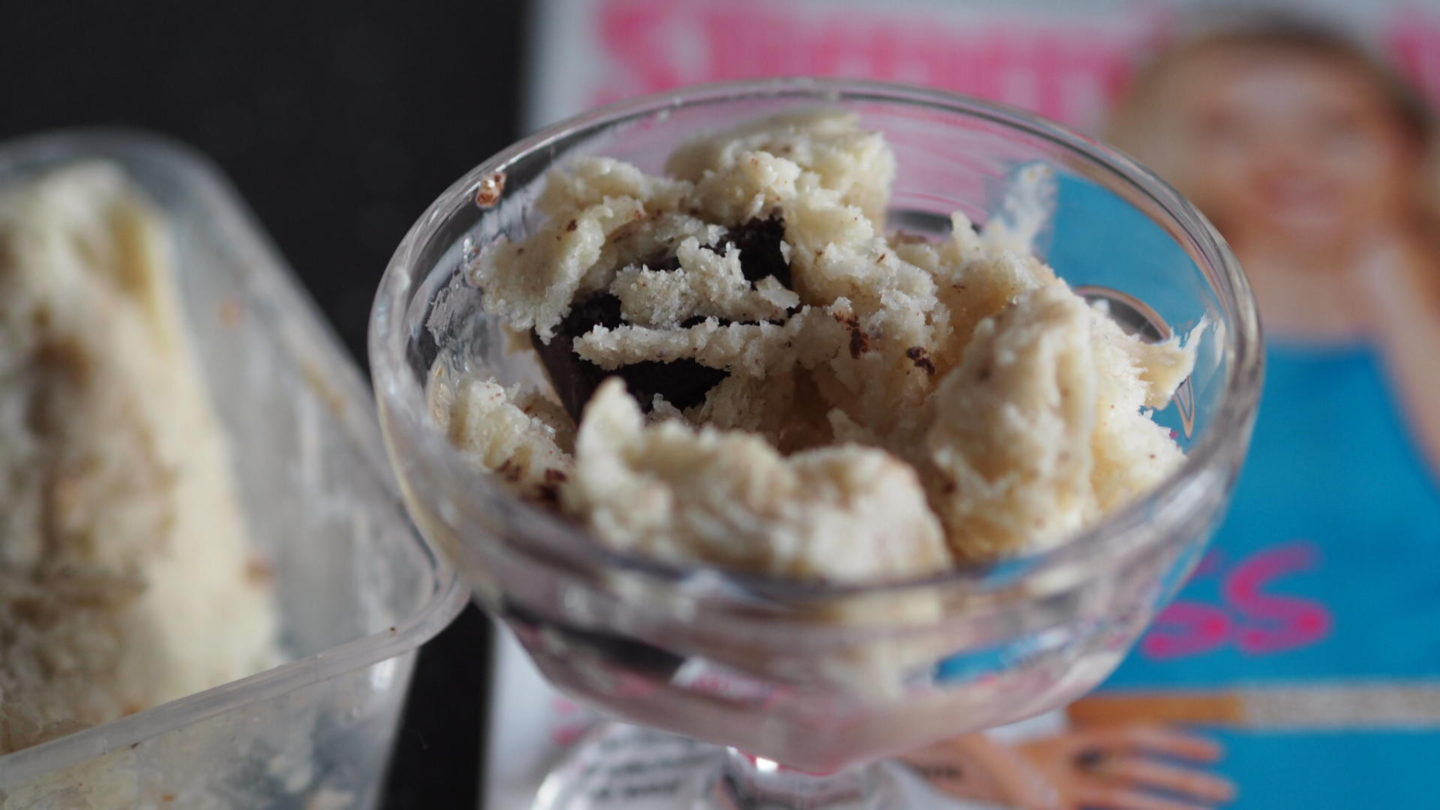 Ingredients
4 medium ripe bananas (peeled and sliced into 2cm chunks)
3 pots of Muller Light After Dinner Mint yoghurt**
1 tablespoon of finely chopped mint leaves
2 level tablespoons of dark chocolate
**If After Dinner Mint is unavailable then use Smooth Toffee with 2 drops of peppermint extract and if you wish a little green food colouring.
How to make the Mint Choc-Chip & Banana Ice Cream
Place the chopped bananas in a freezer proof container and freeze until firm (this should be able 3 – 4 hours.)
Once they've been frozen, grab your food processor and pop the bananas in along with the all your other ingredients (minus your chocolate!) and whizz it until smooth.
Chop the dark chocolate into chunks and fold through the mixture.
Pop it in a freezer proof container, cover and freeze for at least 1 – 2 hours or until you're ready to serve.
This should make 6 portions, and they work out at 4 syns (or around 80 calories) a portion.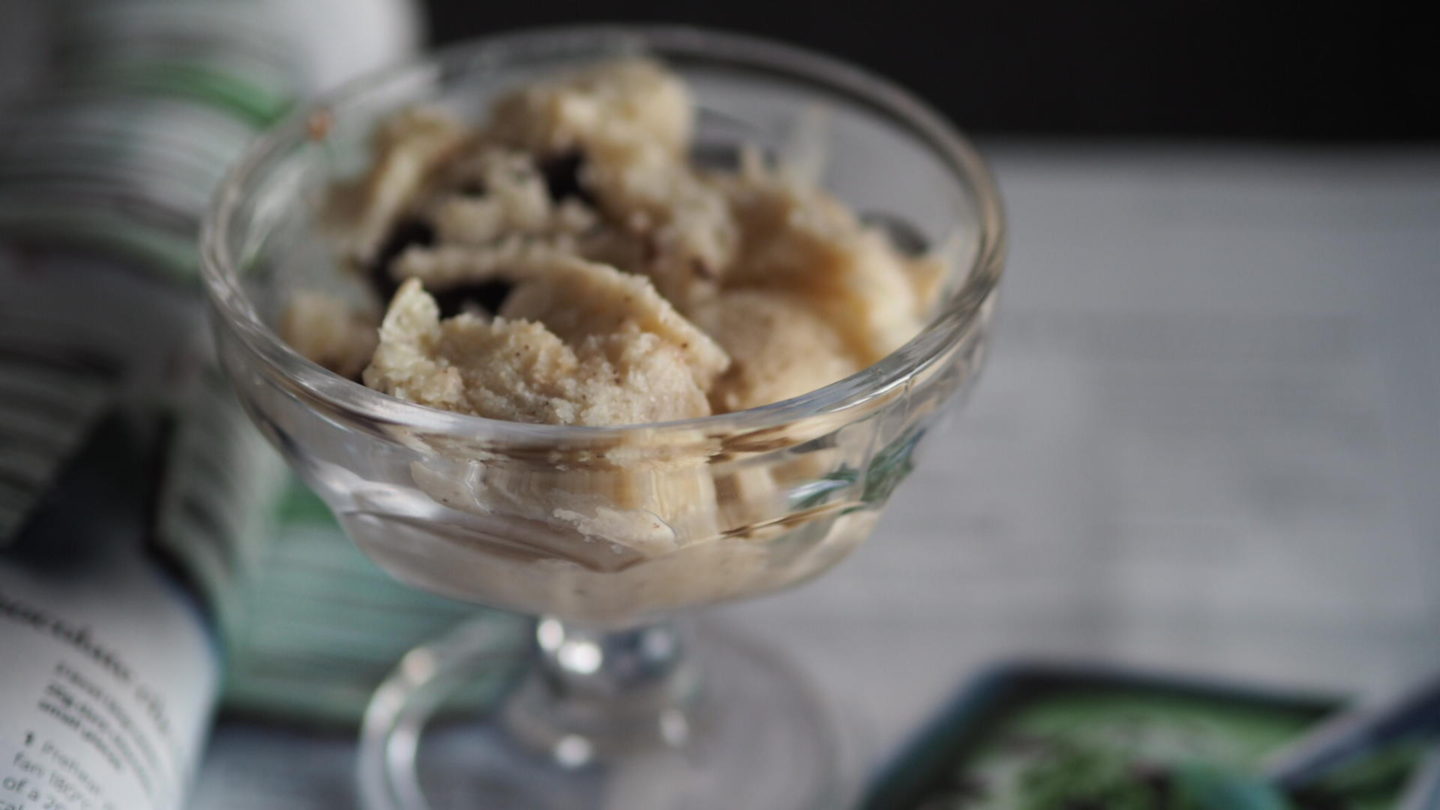 Have you tried to make your own ice cream before? How did you get on?
Find me on;
Bloglovin' | Twitter | Instagram