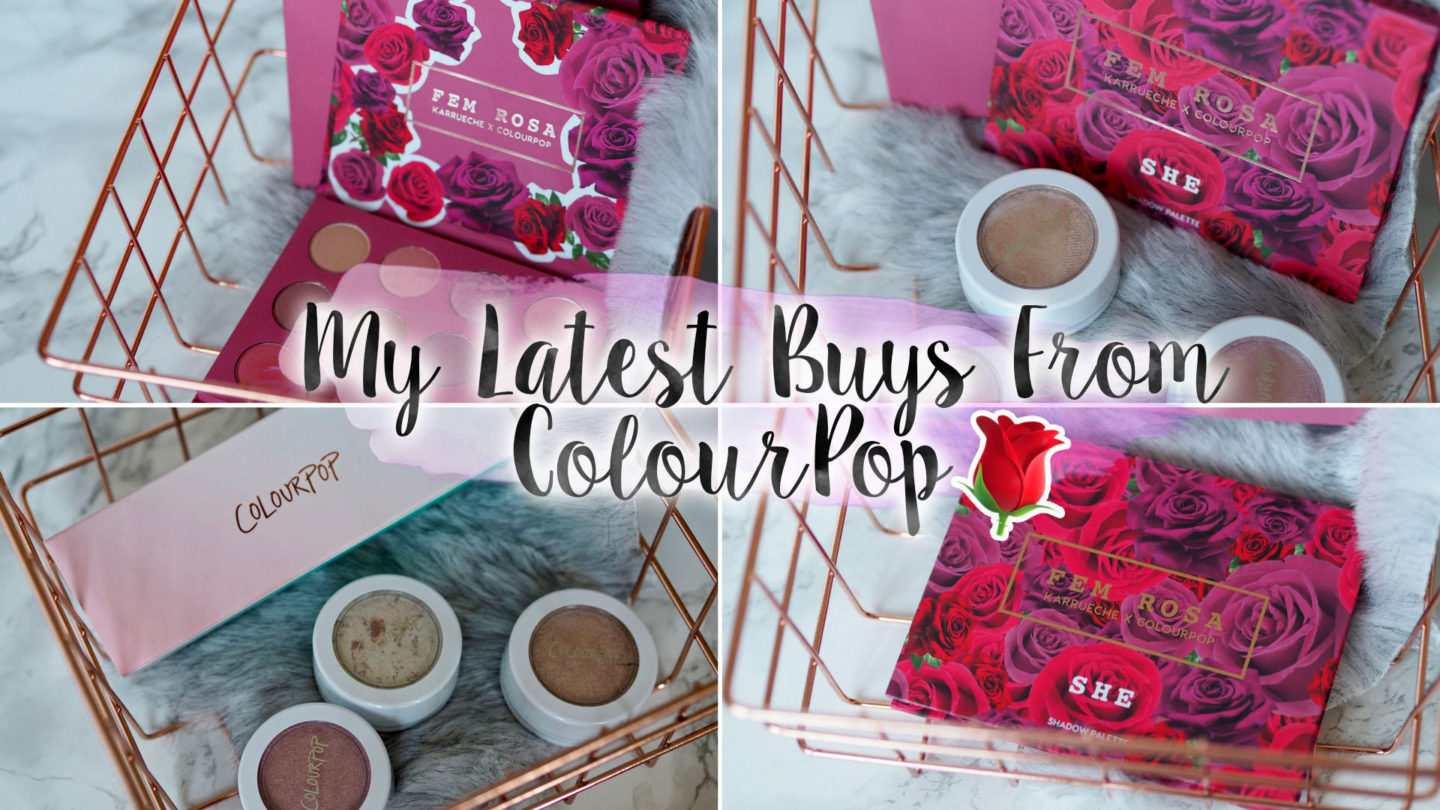 When it comes to American cosmetics, or just cosmetics in general to be honest, ColourPop is one of my favourites. They're well priced, great quality and there always seems to be something new to try. As it had been a good few months since my last ColourPop order and the gorgeous "She" palette was coming back into stock. Well, what better time to place an order eh?
On that note, here's what I picked up on latest order;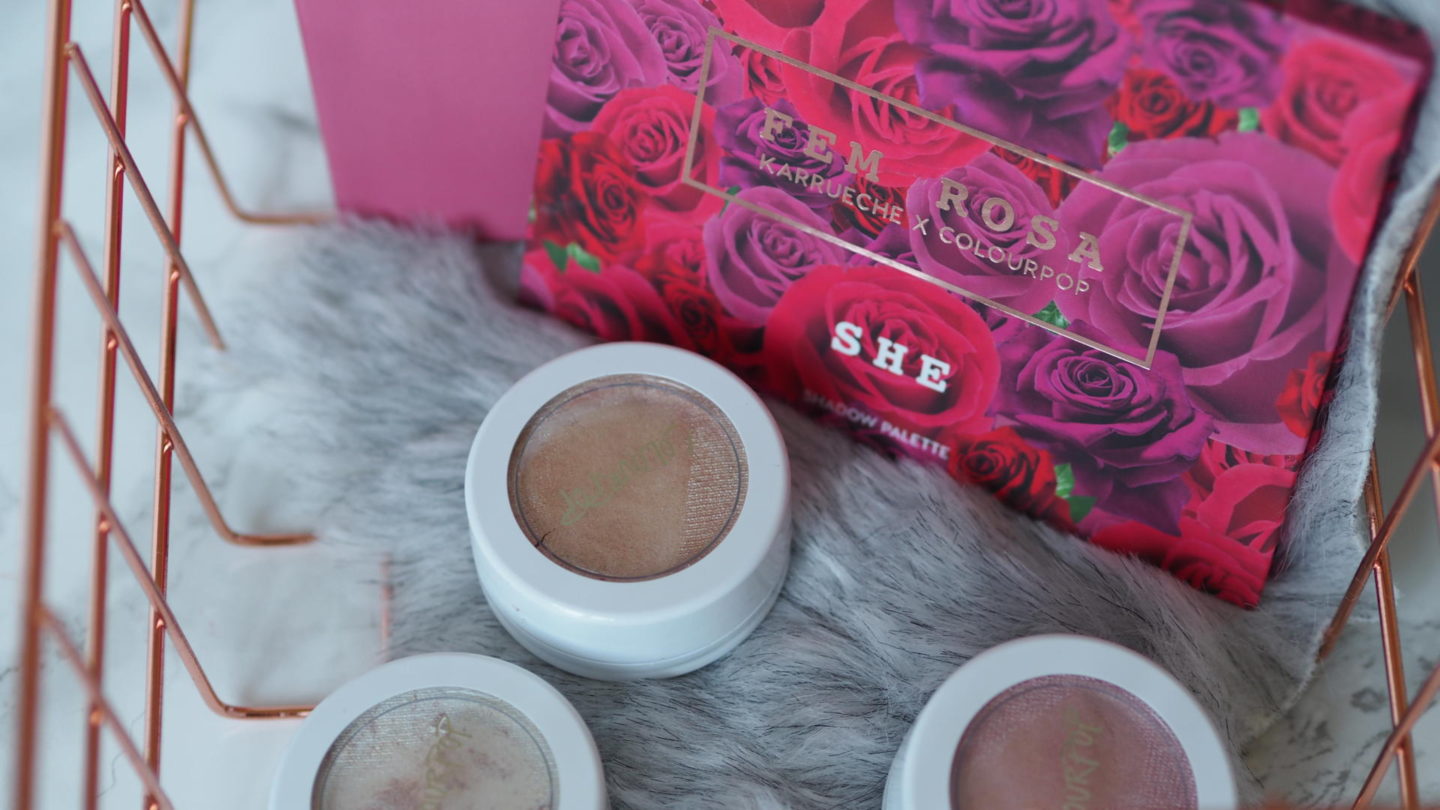 My Latest Buys From ColourPop – Mini Haul
In my latest order, I picked up the Waffle Highlighter trio and two She palettes. (One for me and one for a friend.) Unlike previous orders, I didn't bother using a shipping agent. Partly out of curiosity. Mostly out of the fact it takes a little longer to do and I was worried the She palette wouldn't get here in time. Sadly, this did mean I got stung with the customs fee (£8.00 plus the taxes bringing it to around £16 all in all.) On the plus side, I did only take around a week to arrive including the dreaded red customs slip which was pretty impressive.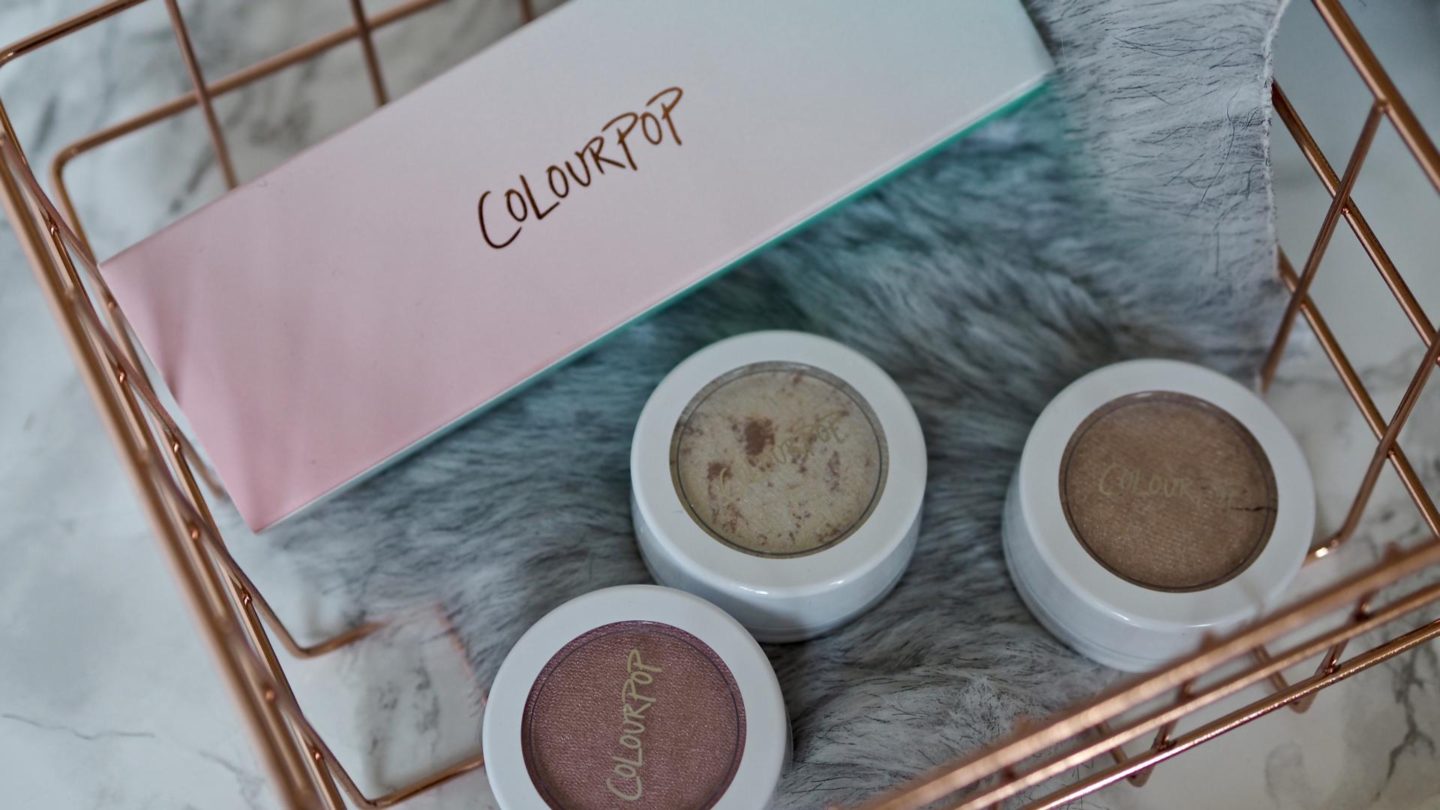 Waffle Highlighter Trio
Having heard some great things about ColourPop highlighters, when I saw this trio reduced to $16 – well how could I refuse. The Waffle Trio is recommended for fair skin tones, so it seemed like it would be absolutely perfect for me. It contains;
Scrumptious – A pearlized silvery baby pink.
Glazed – A tie Dye soft ivory gold.
Flexitarian – A pearlized intense white champagne.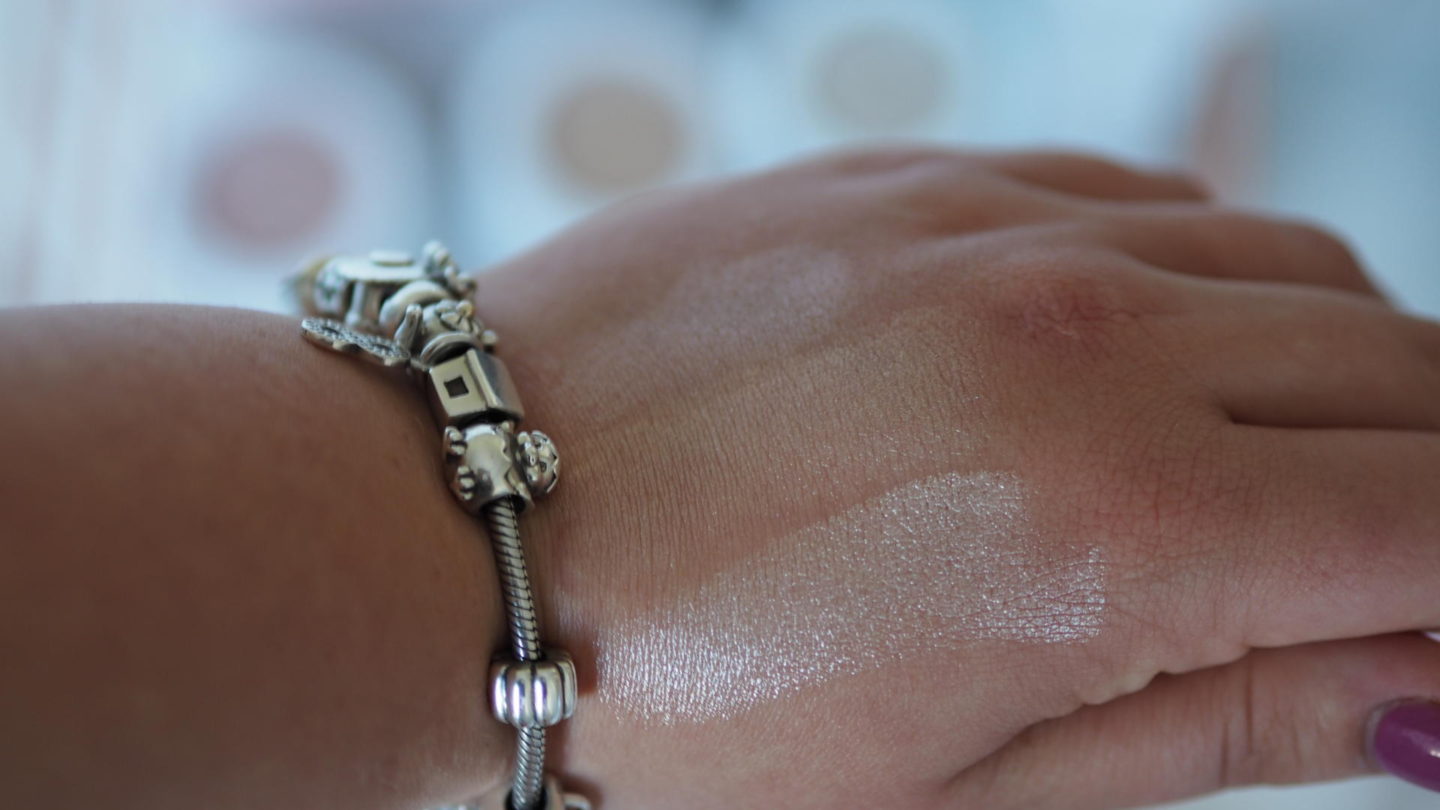 The texture of the highlighters is gorgeous. They feel incredibly soft and buttery, and well completely unlike any of the other highlighters in my collection. I've really enjoyed trying these out and I hope to add a few more to my stash over the coming months.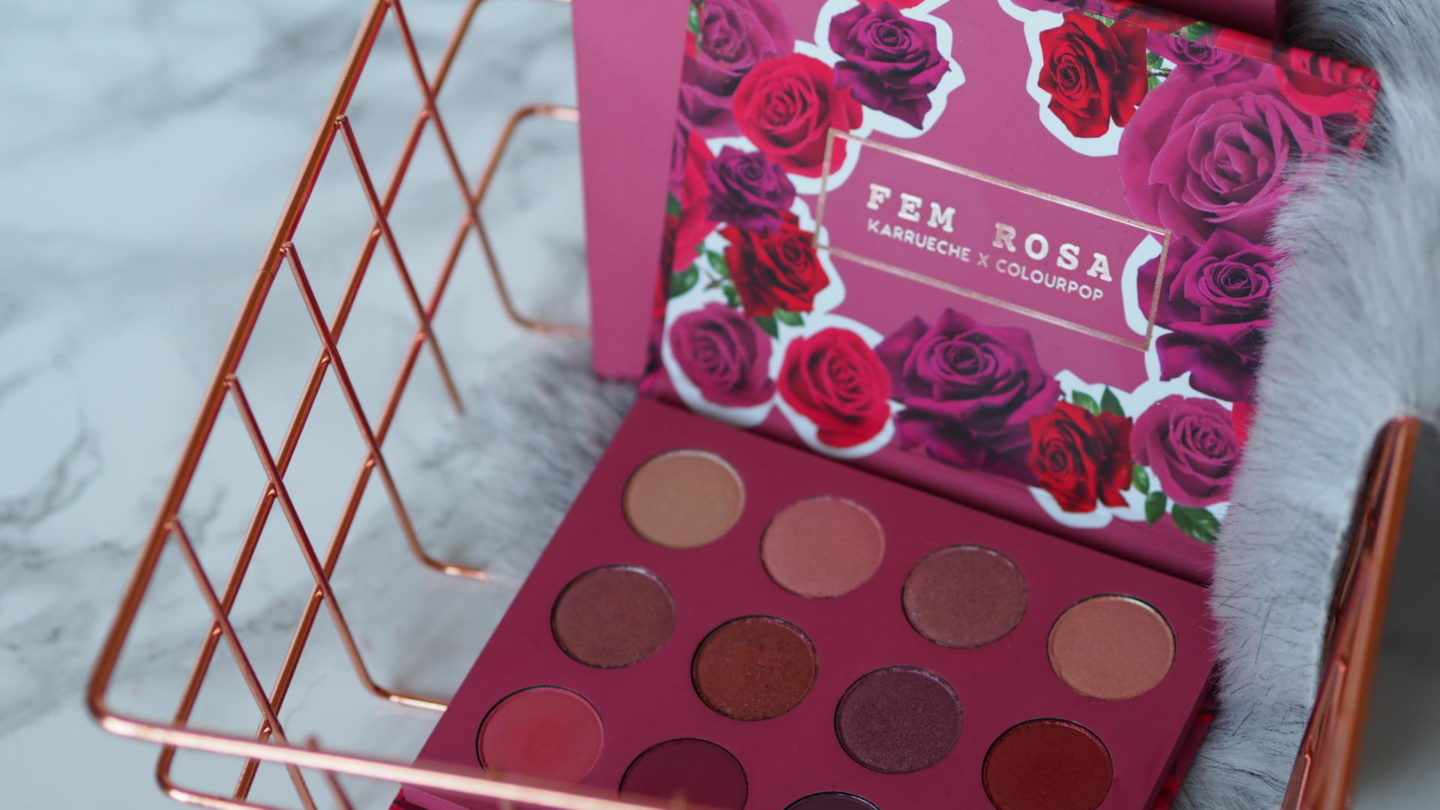 Fem Rosa – Karrueche x ColourPop She Pressed Powder Shadow Palette
And last, but certainly not least the reason I made this order in the first place the She Pressed Powder Shadow Palette. Full of buttery metallics and soft feminine rose tones it's to die for. As with all the shadows I've tried from ColourPop they are fantastic quality and blend like a dream. Since it arrived I've been reaching for it almost daily. I may even need to put up a more in depth review with some looks soon!
So, safe to say, I ColourPop's other 12 shadow pressed powder palette, Yes Please, is top of my current wish list. Plus, I'm hoping that ColourPop will come out with more soon!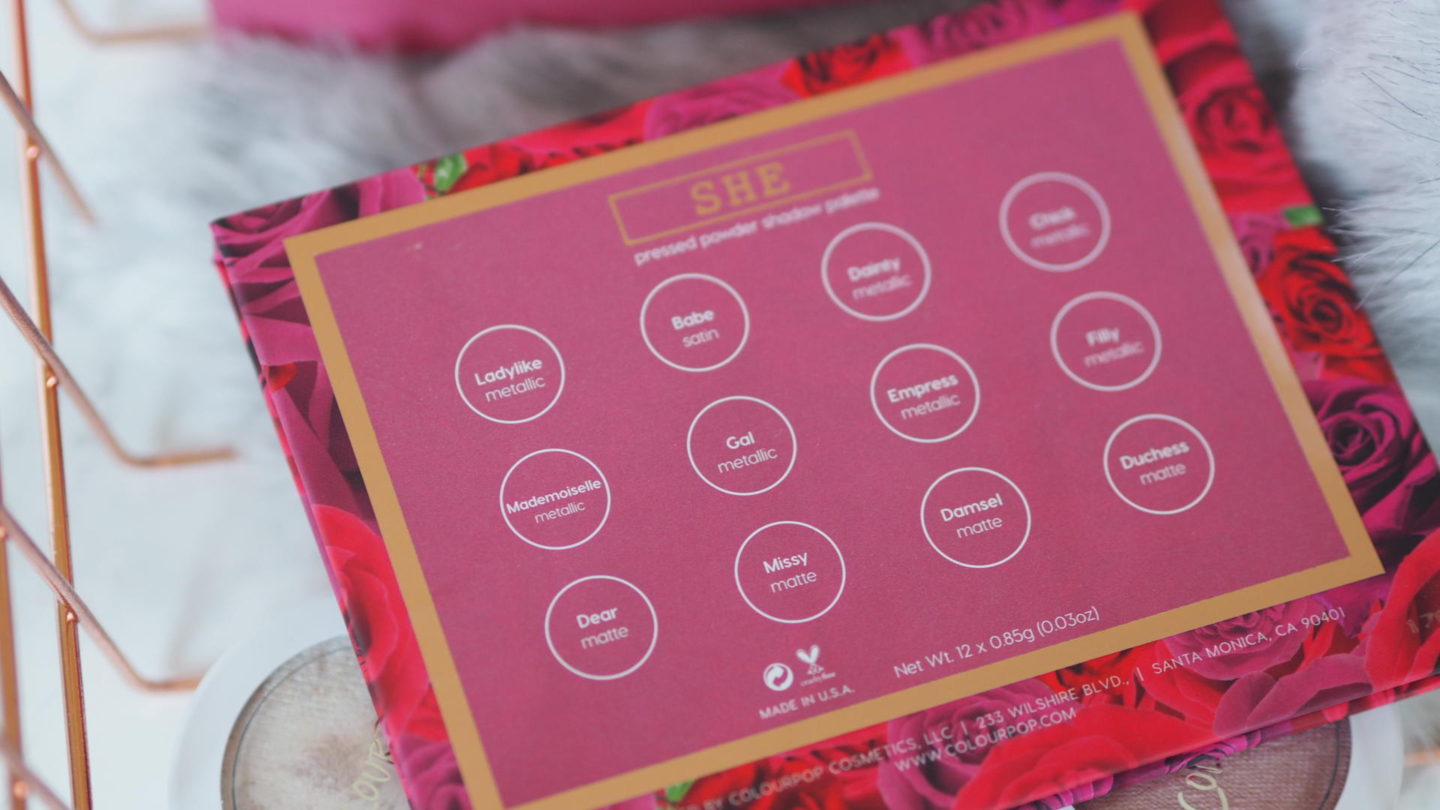 Is there anything that's currently on your wishlist from ColourPop?
Find me on;
Bloglovin' | Twitter | Instagram