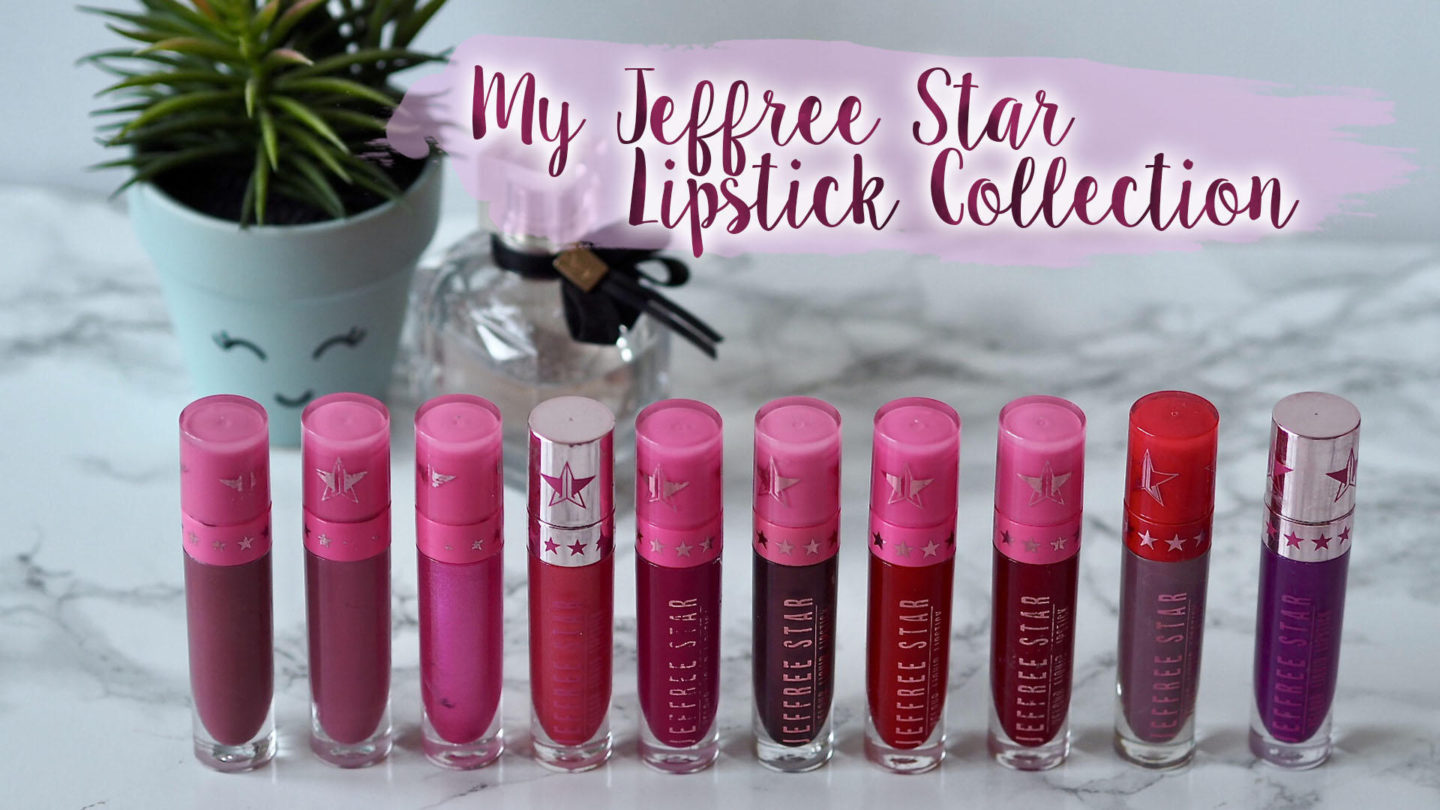 Okay, wow. It feels like I haven't wrote a full on beauty post in forever. Not for lack of wanting to, more so just because I found myself in a makeup rut. I've been wearing the same things day in day out. The same foundation, eye liner, brow, bronzer and highlight. Hell, I've even found myself wearing the same lipstick for work for a week. (Which, by my week in lipsticks post you'll probably know is a rarity.) So, on that note, I thought I'd kick myself out of my beauty rut by sharing what's in my stash at the moment. And, well as my lipstick I'd been wearing on repeat was Doll Parts by Jeffree Star I thought what better way to start than with my Jeffree Star Lipstick collection.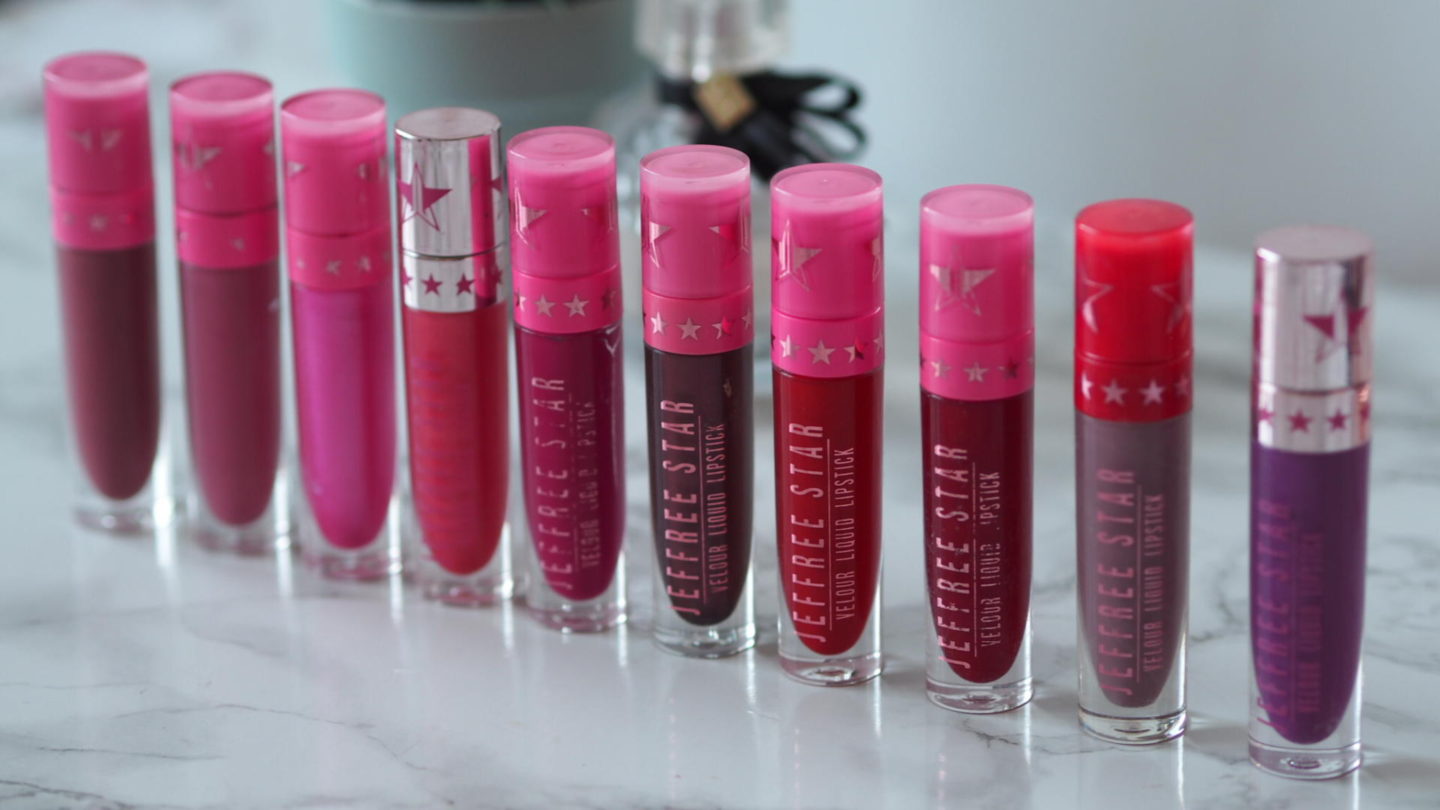 So, let's go through them one by one then shall we?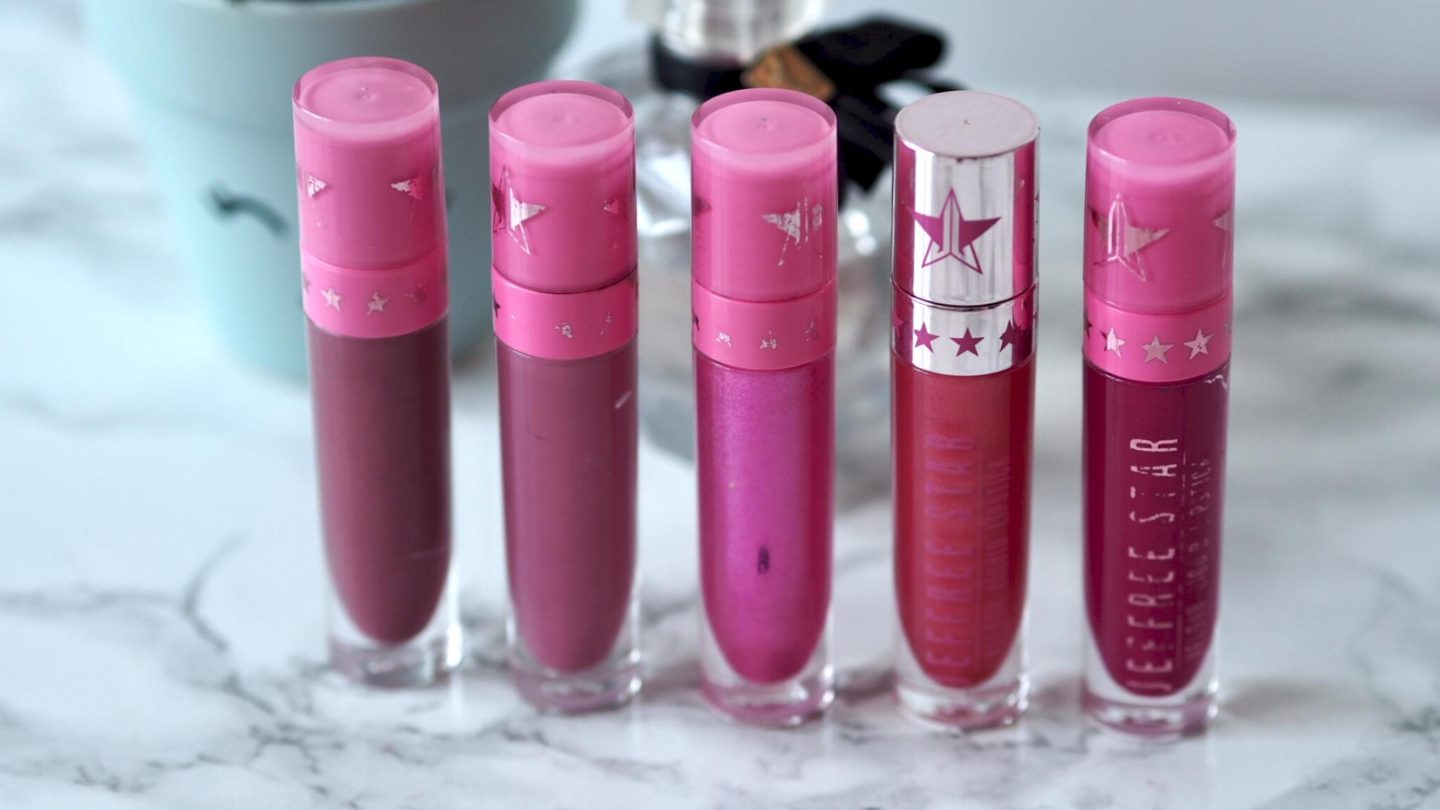 Androgyny. As the name suggests, this plum mauve is designed to flatter anyone who wears it. I love a dark nude and since picking this little beauty up on BeautyBay a few months back it's become a firm favourite of mine. So much so that I've used it enough times for the "Jeffree Star" wording on the tube to have rubbed off. If you're looking for a first tube to try from Jeffree Star's Velour Liquid Lipstick I'd highly recommend Androgyny.
Doll Parts. While Androgyny is one I'd recommend as a "one to try", Doll Parts is one of the most "me" colours I own. I am a huge fan of muted pinks for the day time and this little beauty is my go to. Described as a creamy hot pink, as a pale girl, it really does go with almost any makeup look for me.
Dreamhouse. Originally released as part of the Holiday 2016 collection, Dreamhouse is a metallic almost Barbie like pink. It's so ridiculously bright and I can't help but feel fabulous every time I put it on. Not only that, this is my favourite metallic formula that I've tried so far. (And, let's be honest, I've tried a lot of them!) With the Christmas party season around the corner I can see myself having a lot of use out of this particular shade!
Flamboyant. Flamboyant is one of the newest editions to my lipstick stash and from the Chrome Summer Collection which came out earlier this year. After seeing the swatches and it reminding me of a fruity cocktail by a beach, I couldn't resist treating myself to this bright metallic coral. So far so good, it's very similar in formula to Dreamhouse which is always a win in my books…
Masochist. Described as a blue toned red, in my opinion it seems more on the pink spectrum (at least on my skin anyway) but who am I to argue with the makeup mogul himself eh? The colour really pops and really does stay all day. If I had one warning though, it does leave itself on any cup, straw or anything else you may have on your lips. So if, like me, you find yourself fiddling with your hair or touching your face subconsciously watch out for transfer. Weirdly enough though, despite this, I've never had any smudges on my face from it. A sign of a strong lip product if you ask me!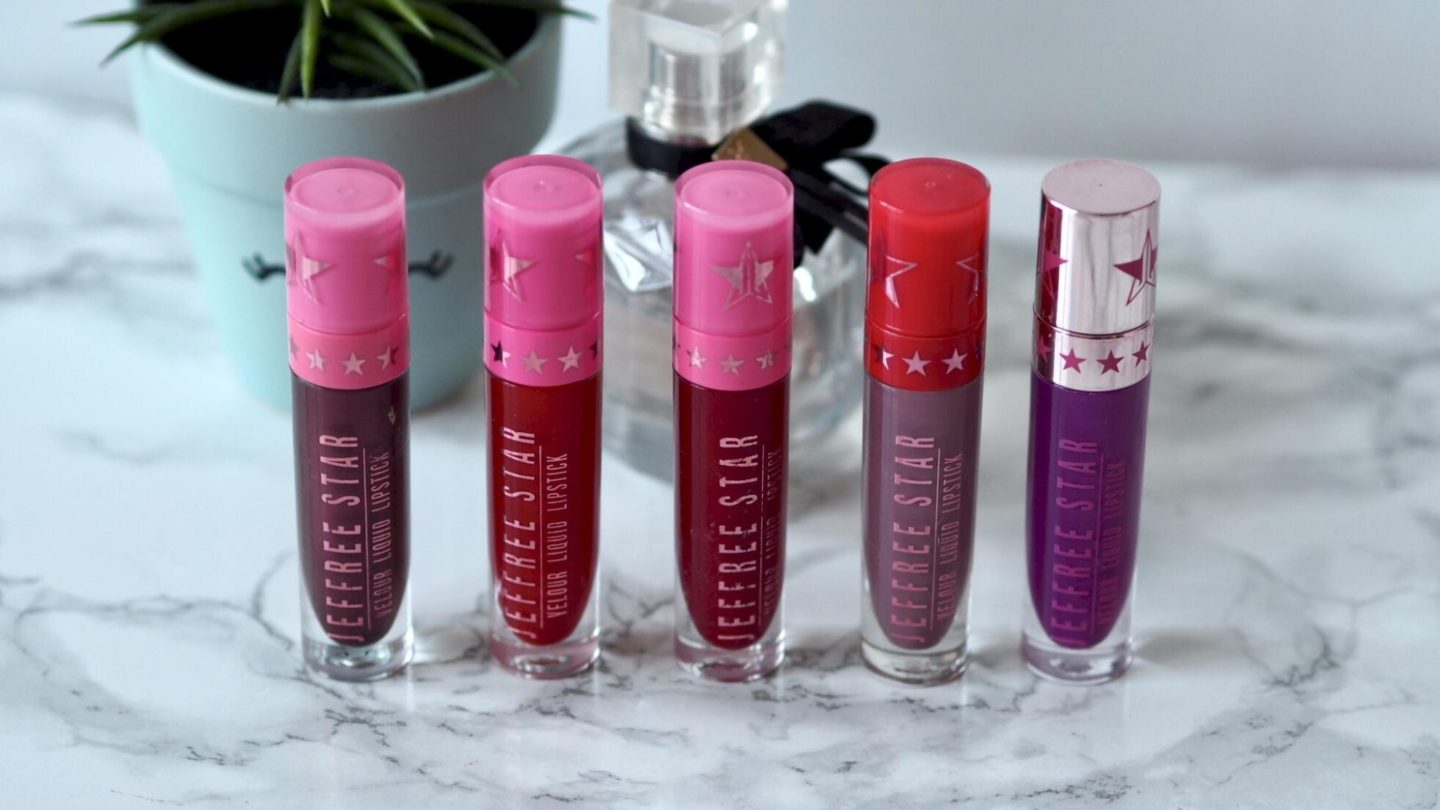 No Tea No Shade. To be completely honest, this is the least worn out of my collection. I bought it for two main reasons, one being that I wanted to try a few more "brave" lip colours and this metallic purpley brown hit the spot for that. The other, being the name. Sorry, not sorry. It feels lovely on, and I really ought brave up and try it a little more this winter.
Red Rum. Much like Masochist, this is described as a blue toned red. Unlike Masochist, I find this to be the perfect classic red. In my opinion it's a perfect red and would suit almost anyone. Along with Androgyny, this is a red I'd highly recommend for any collection. Especially if you're a hoarder of red lipsticks such as me!
Rich Blood. Considering just how much I love Dreamhouse, I expected this to be one of my all time favourites. After all, a bright ruby red is a classic and I'm a huge fan of the metallic finish. I don't know what it is about Rich Blood that just doesn't have me reaching for it. It wasn't as creamy as the other metallics from Jeffree's range and, I honestly have pondered the possibility of me having got a dud. Don't get me wrong, it's not a bad lipstick, just not quite the standard I've come to expect from Jeffree Star.
Sagittarius. Originally released as part of the Holiday 2016 collection, I'm glad this colour has stuck around. This purple mauve might not be everyones cup of tea but I love wearing it with a smokey eye. Be that a more dramatic one a night, or a muted one during the day. I picked this up at the beginning of the year along with the Beauty Killer palette when there was a sale on Beauty Bay and have never looked back on that choice!
You Better Work. Last but certainly not least it this gorgeous, vibrant purple from this summers Chrome Summer Collection. As it's such a bold colour, minus trying it out once or twice I haven't had much use of this bold purple yet. But it's certainly a case of "so far so good!"…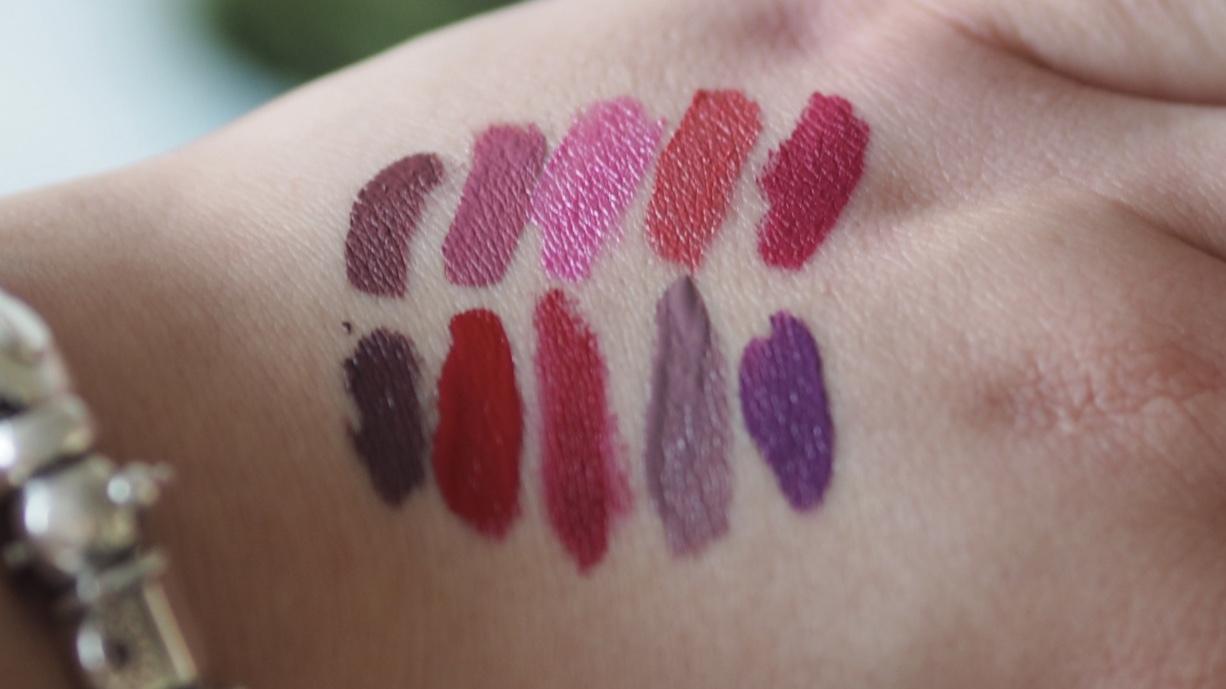 While Jeffree Star's Velour Liquid Lipstick range has everything colour you could wish for from nudes, through to reds even including greens and blues – my choices look a little meek in comparison. Although, the reason I keep coming back to treating myself to them is just the quality is second to none. Minus one blip, which I probably should have taken up with customer service at the time, I've been completely won over since my first purchase back in February this year.
So, that's my current Jeffree Star lipstick collection for you. Although, I can't promise how long it will stay at this size…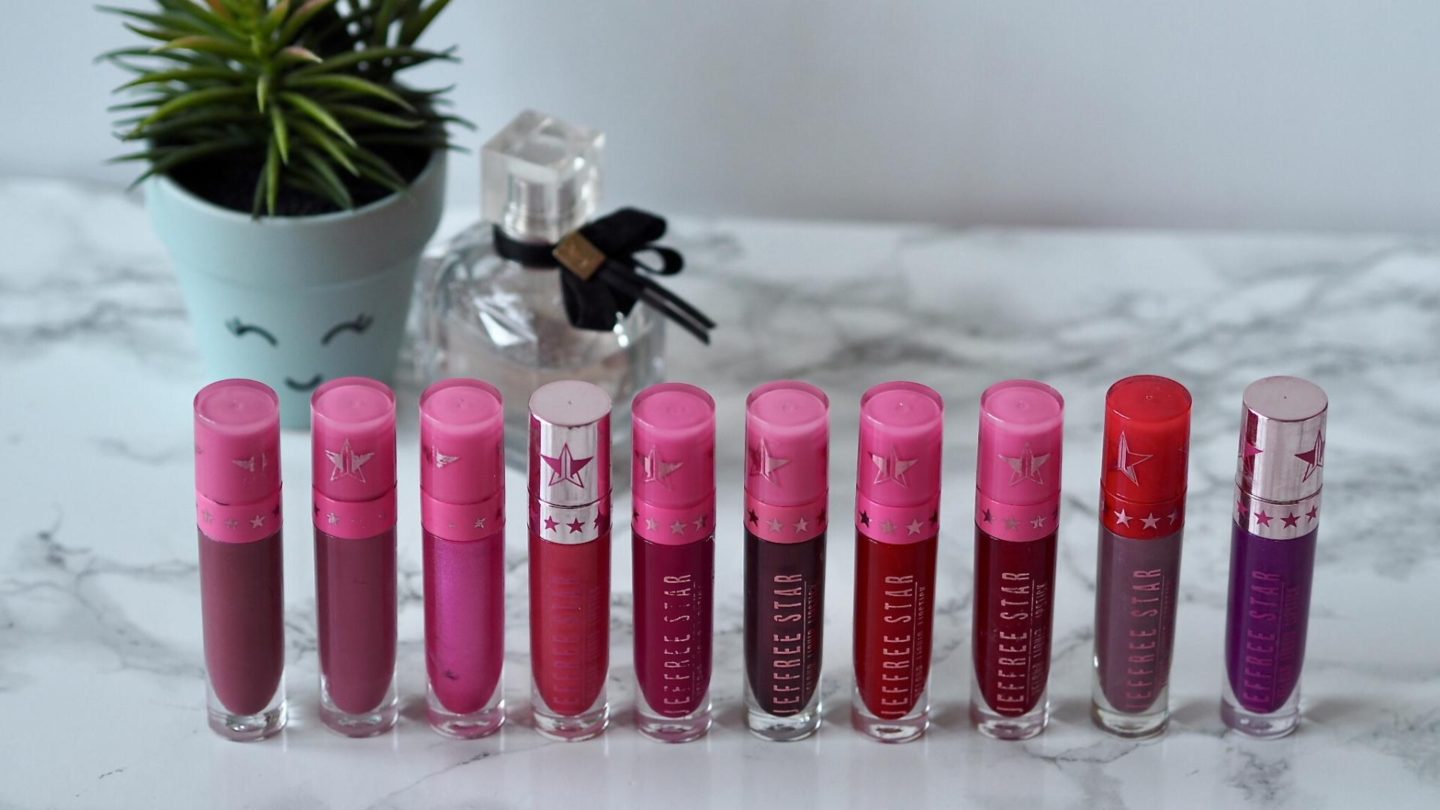 Have you tried anything from Jeffree Star Cosmetics before? What did you think?
Find me on;
Bloglovin' | Twitter | Instagram