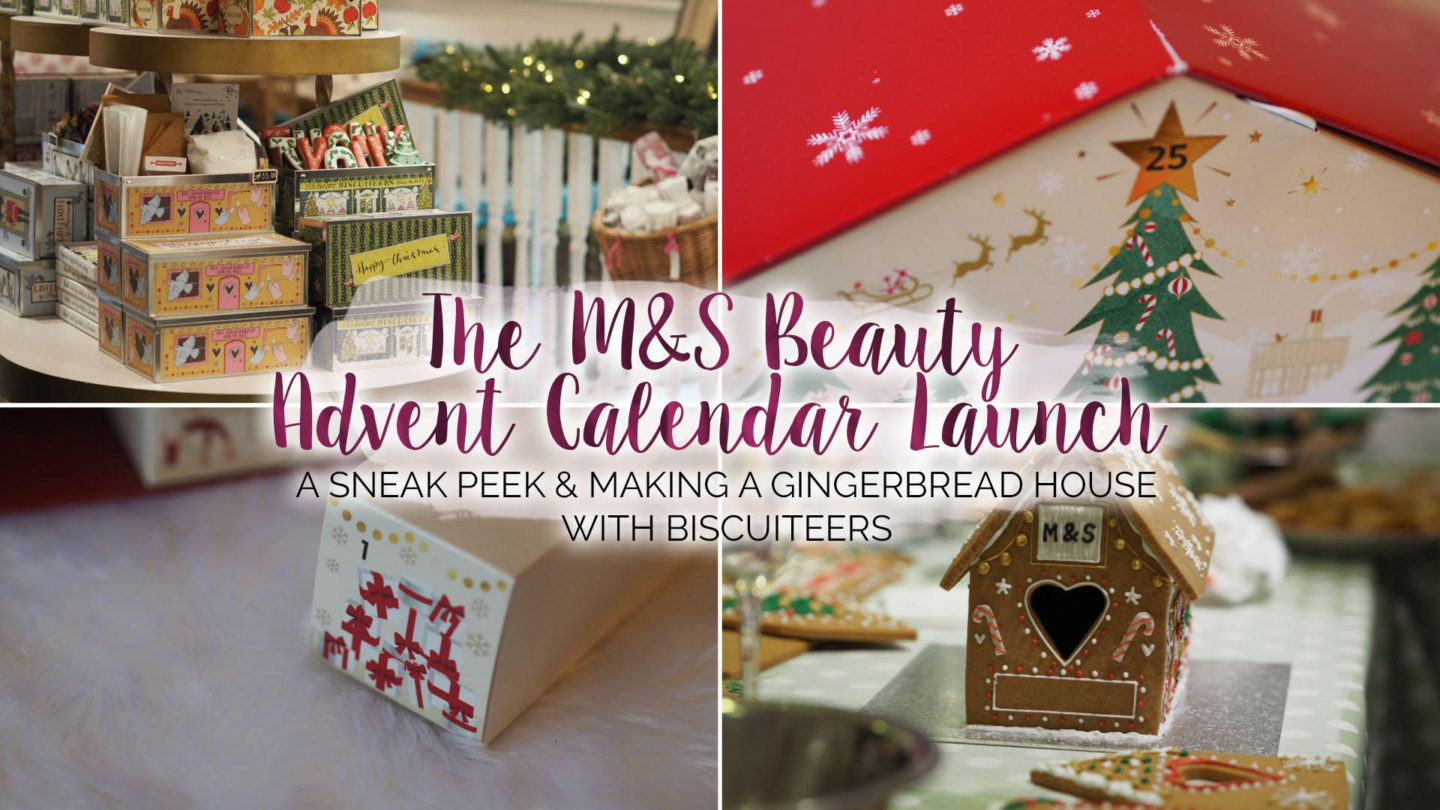 For the last few years, I've been tempted to invest in a beauty advent calendar. However, by the time December rolled around the ones I'd being eyeing up had either sold out or with buying gifts worked out too much of an expensive treat. (I mean, I love Charlotte Tilbury but I can not for the life of me justify £150 for twelve days of Christmas.) So safe to say, I was over the moon when M&S invited me to the launch of their Beauty Advent Calendar. Even better when I found out it would involve making a gingerbread house at the swoon-worthy Biscuiteers store. So, here's a little sneak peak at the launch and what you can expect to find inside….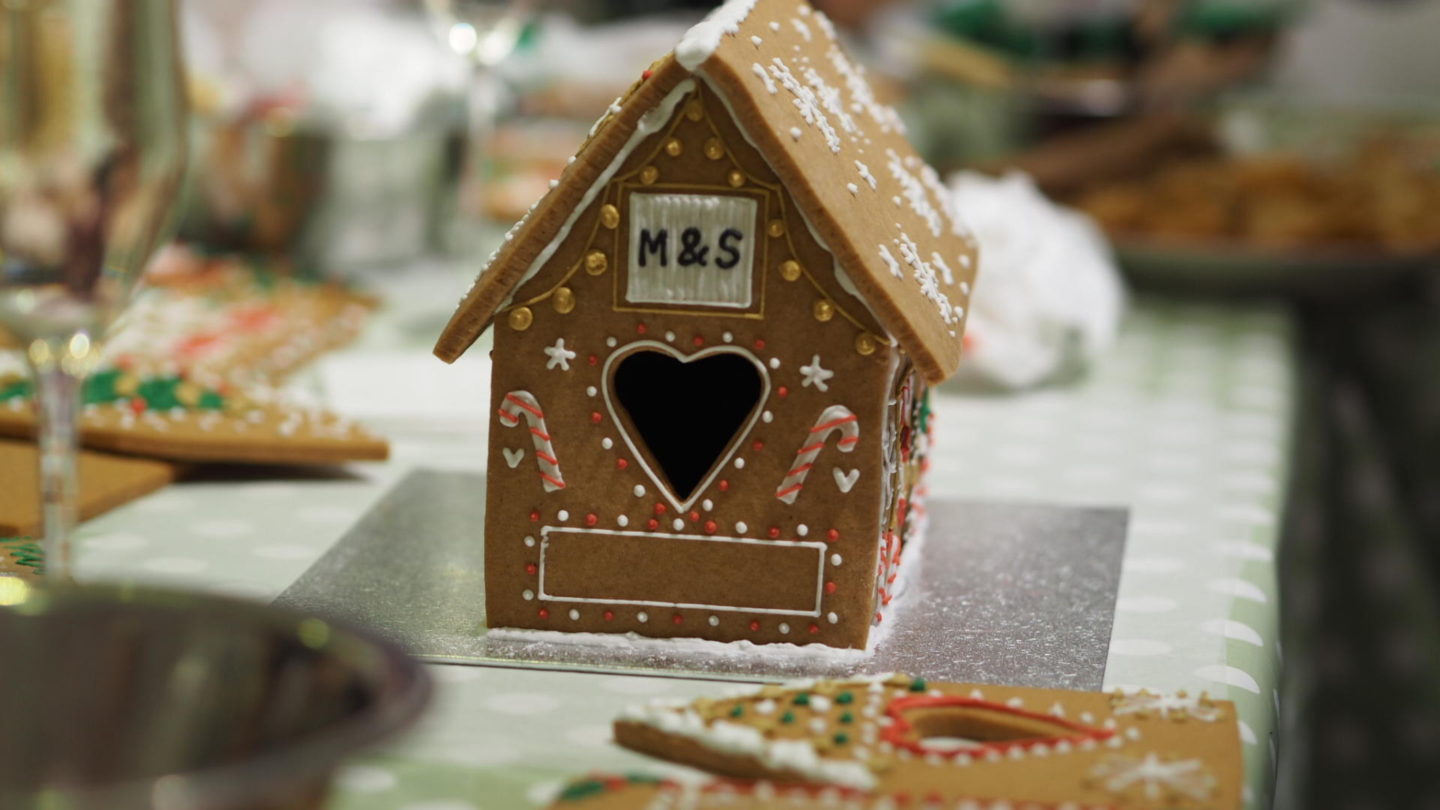 M&S Beauty Advent Calendar Launch – Plus A Sneak Peek || Beauty
If you've not heard of the M&S Beauty Advent Calendar, here's the low down. Unlike some advent calendars that have been getting bad press recently, M&S have really knocked it out the park. Filling theirs with over £250 worth of beauty goodies. How good is that?! But, rather than charging you that it'll only cost you £35 when you spend £35 on clothing and/or clothing. (So you could treat yourself to some snazzy Christmas clothes and pick this up along with them!) But, to avoid any spoilers – I'll pop them at the bottom and show you what we got up to at Biscuiteers first!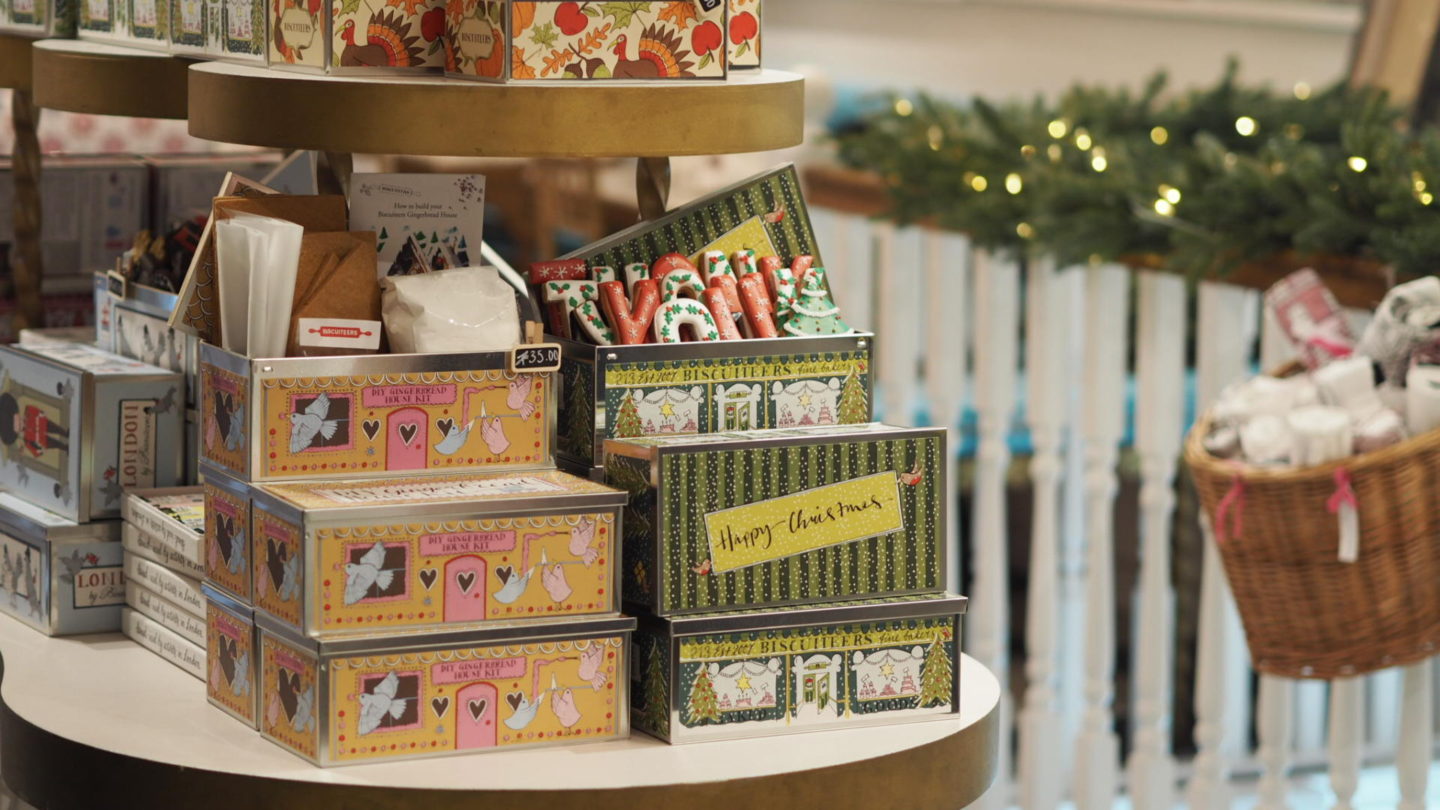 Building A Gingerbread House with Biscuiteers
If you haven't heard of Biscuiteers, you probably have seen their biscuits on your Instagram feed. Seriously, they are so cute. (& their shop had me wanting to buy pretty much everything.) So when I read we'd be icing a gingerbread house at their Kensington store I was beyond excited. Although a little worried mine might not make the cut…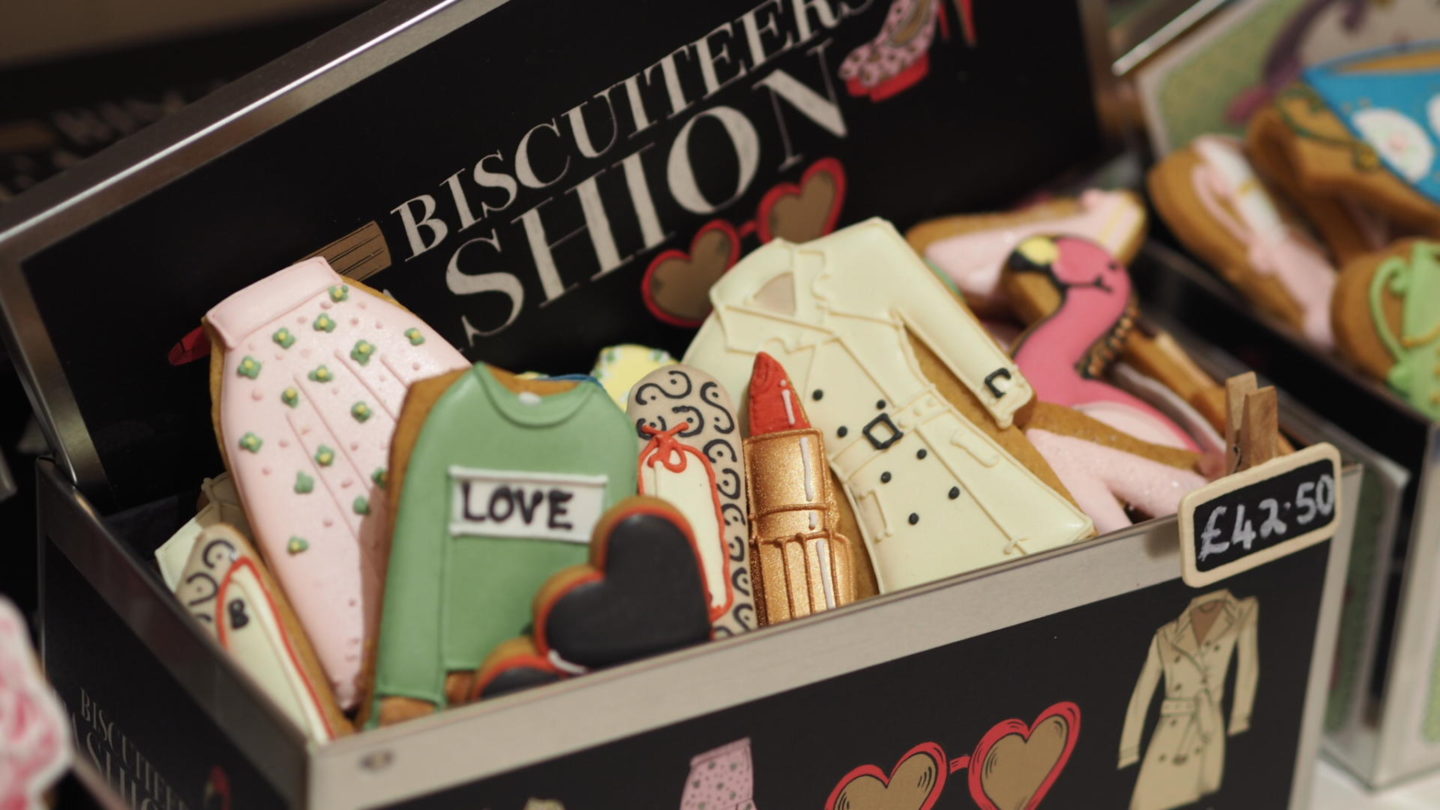 I mean, I wasn't kidding here! Aren't they gorgeous?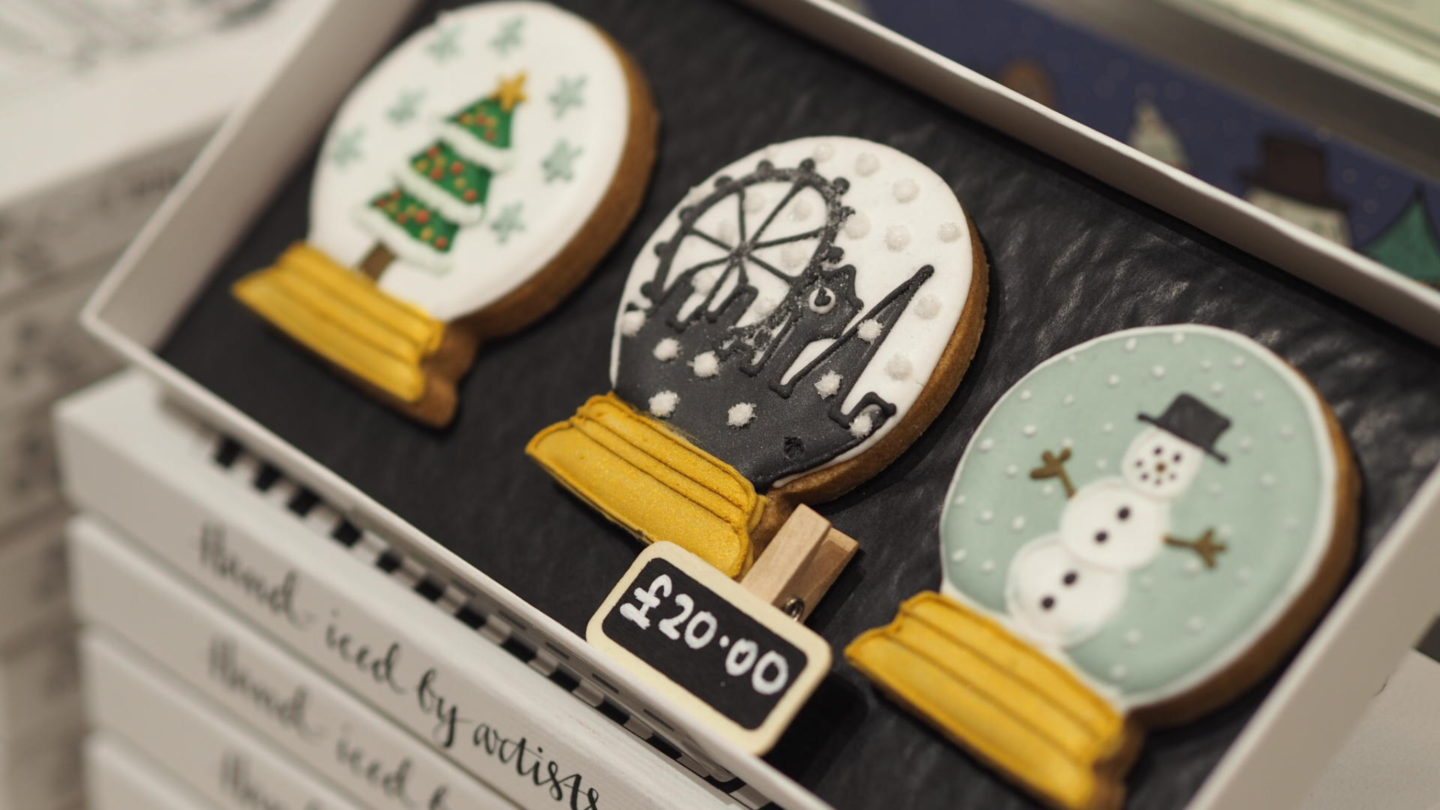 Before we knew it we were making our way down the stairs to the Biscuiteers Icing Cafe. The team had all sorts of festive snacks from Marks & Spencer's on the table (including "Merry Percymas!" the Christmas versions of their famous Percy Pigs.) So before we knew it, they poured us a prosecco and we were tucking in listening to some tips from the pros on how to master the art of icing.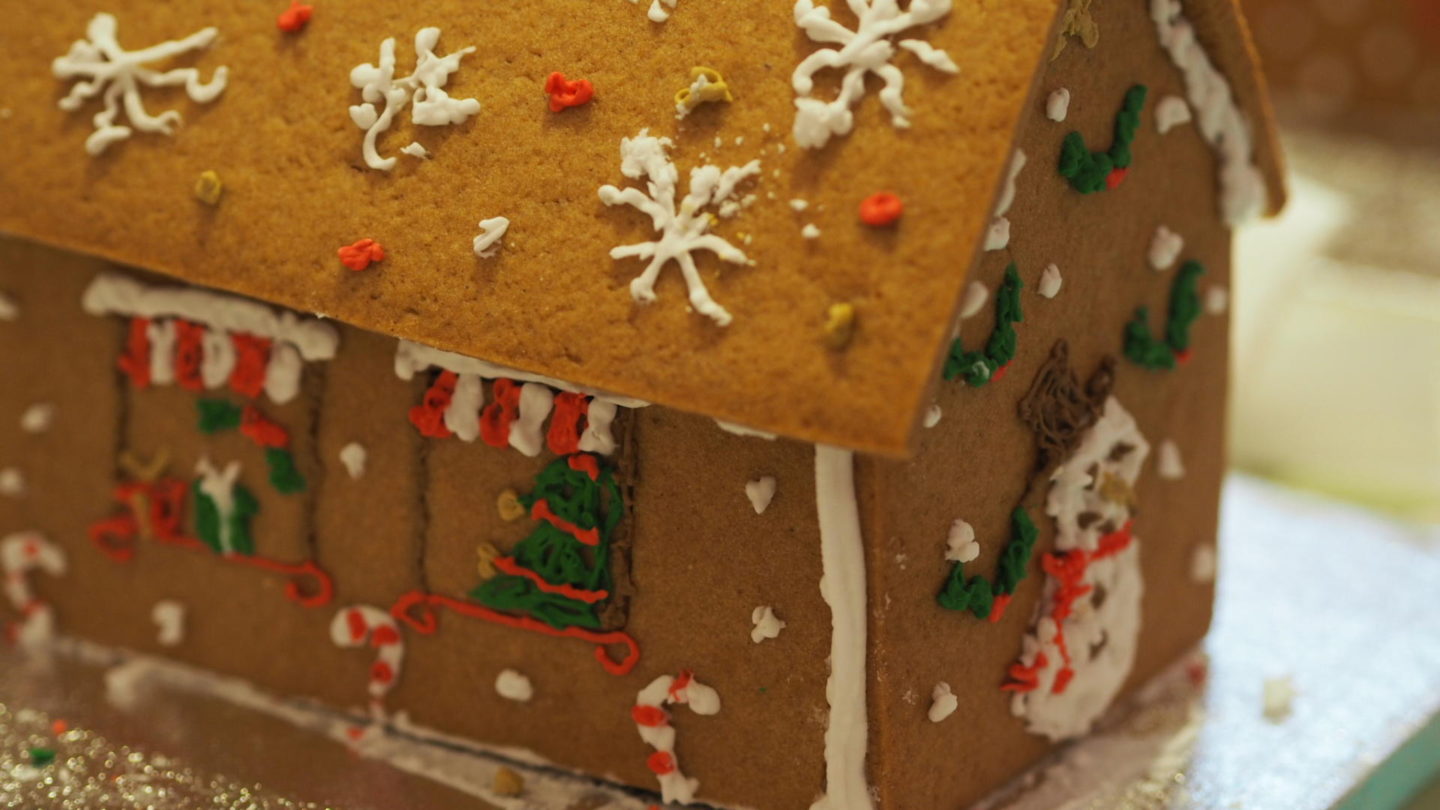 I expected that I'd enjoy getting creative, but what came as a surprise was just how relaxing I found icing. I was feeling thoroughly zen by the time my pieces where ready to put together. Despite not being the most arty person I was really chuffed with how my gingerbread house turned out. Even if my snowflakes did look a little questionable! Sadly, my house didn't quite make it home in the same way it left. (Some people on the tube really do not look before they rush past..) But it was delicious and great fun to make. And after all, you have to collapse it to eat it anyway right?
At the end of the evening we were all given a copy of, as you might guess, an M&S Beauty Advent Calendar to take home. So here's a little sneak peek for you!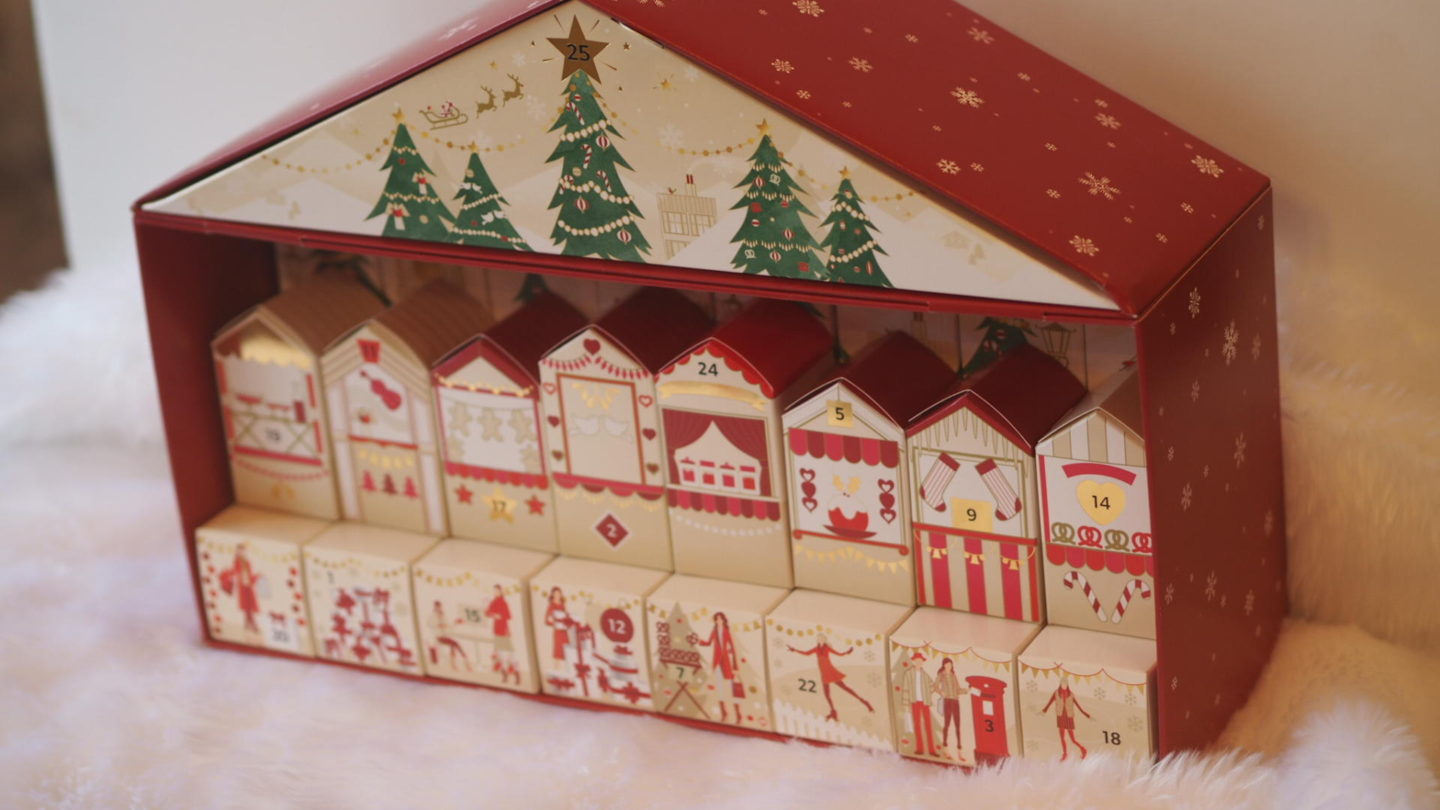 So, What's Inside The M&S Beauty Advent Calendar?
I told you there'd be spoilers at the end, close your eyes and scroll down if you don't want to know what's inside. Don't say I didn't warn you…
50ml Alpha H liquid gold rose
50ml Ameliorate skin transforming body lotion
15ml Autograph hydrating primer
10ml Balance Me radiance face oil
Full size Diego Dalla Palma ciglione mascara
15ml Emma Hardie moringa balm
4ml Eyeko black magic mascara
15ml Filorga meso mask
15ml Formula innovate radiance reveal peel
15ml Gatineau melatogenine aox advanced rejuvenating cream
16ml Korres wild rose advanced repair sleeping facial
12ml Leighton Denny exclusive glitter nail polish
10ml Nails Inc Exclusive one coat gel nail polish
30ml Nuxe prodigieux shower oil
50ml Percy & Reed session hold hair spray
10ml PUR correcting primer illuminate & glow
10ml Ren Instant firming beauty shot
15ml Rodial dragon's blood sculpting gel
50ml Rosie for Autograph amazing radiance body glow
10ml Shay & Blue blood oranges edp
1.5ml Stila all day liquid lipstick
M&S Cosmetic bag
Full Size Ultrasun ultralip or Look good feel better sculpting sponge
As for what order they come in, I'll leave that as a surprise. But, if you fancy, you can see that for yourself over on my Instagram Stories throughout December or check out the full details and how you can pick up one for yourself on check out the full details on M&S Beauty Advent Calendar's section on their site!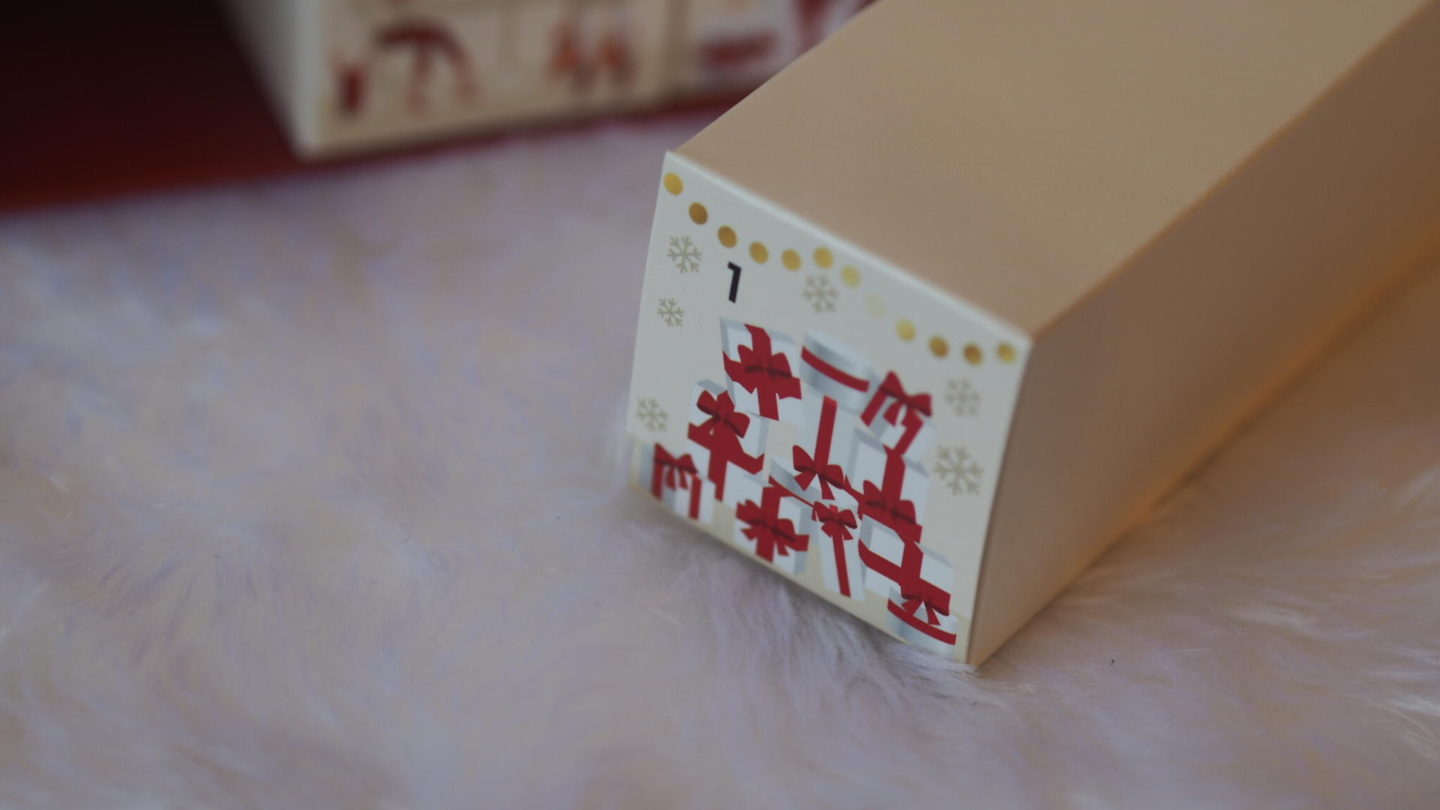 Have you tried a beauty advent calendar before? How did you find it?
Find me on; Bloglovin' | Twitter | Instagram
*Post written in collaboration with M&S.