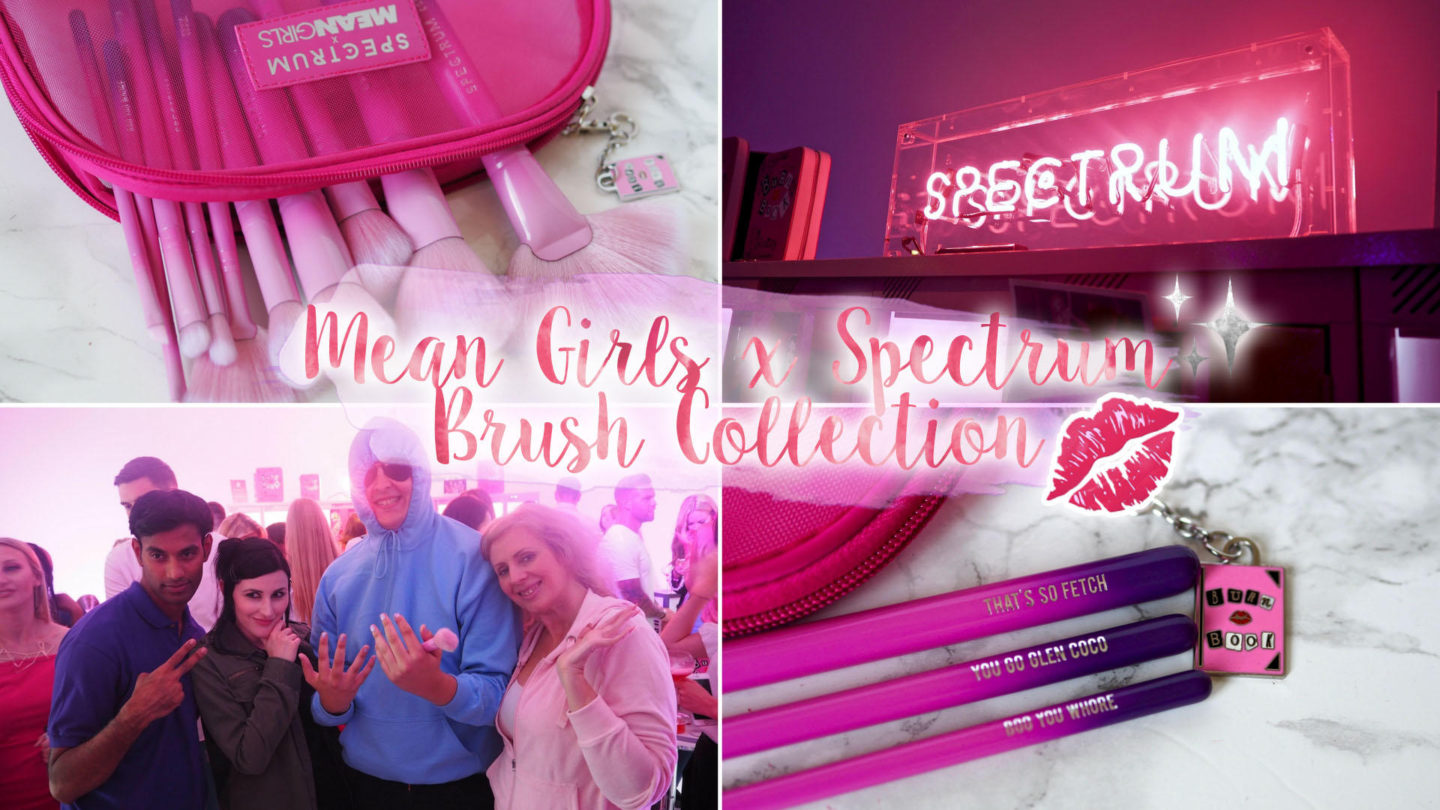 If you've spent any time with me (or follow me on Twitter), you're probably aware that Mean Girls is one of my all time favourite films. The main give away? I can't help but accidentally quote it in situations that call for an "I know, right?" or "grool.". So when I saw that my favourite brush brand, Spectrum were coming together with Paramount Pictures to create the most gorgeous brush set inspired by the Mean Girls movie, I knew I'd be first in line to pick up a set.
With that in mind, imagine my reaction when Leah invited me along with her to the launch of Spectrum's Mean Girls brush collection. Aside from promptly freaking out in excitement, I marked the date in my diary in pink of course and made plans to meet Leah after work to head over. So, without further ado, here's what we got up to at the launch party and my thoughts on the 10 piece brush set;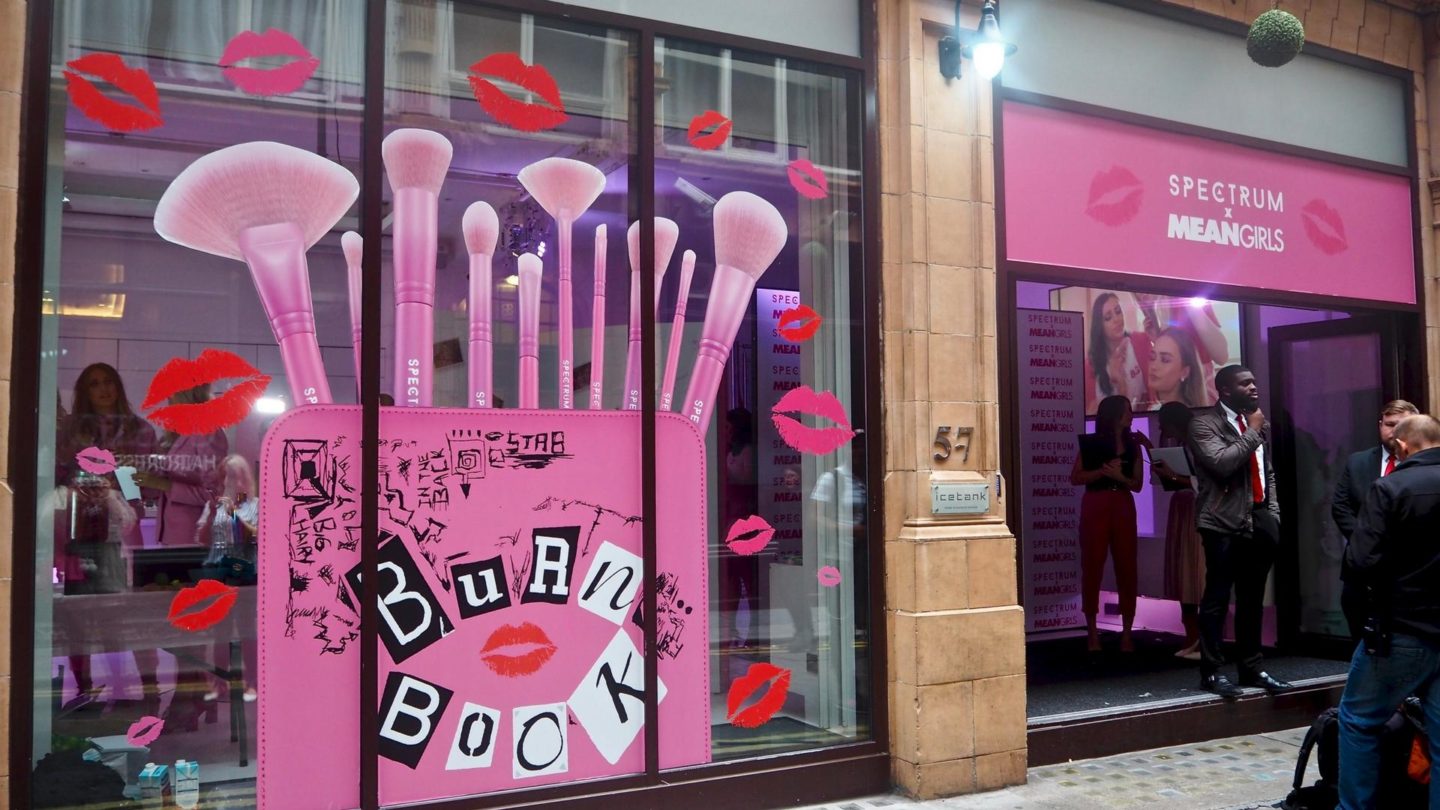 Mean Girls x Spectrum Collections Brush Launch Party
Arriving at the venue and, as always, Spectrum had thought out every single detail. From the pink hue to the lighting, the insta ready food and drink and of course the prominent placement of the brushes – the team sure know how to throw a party.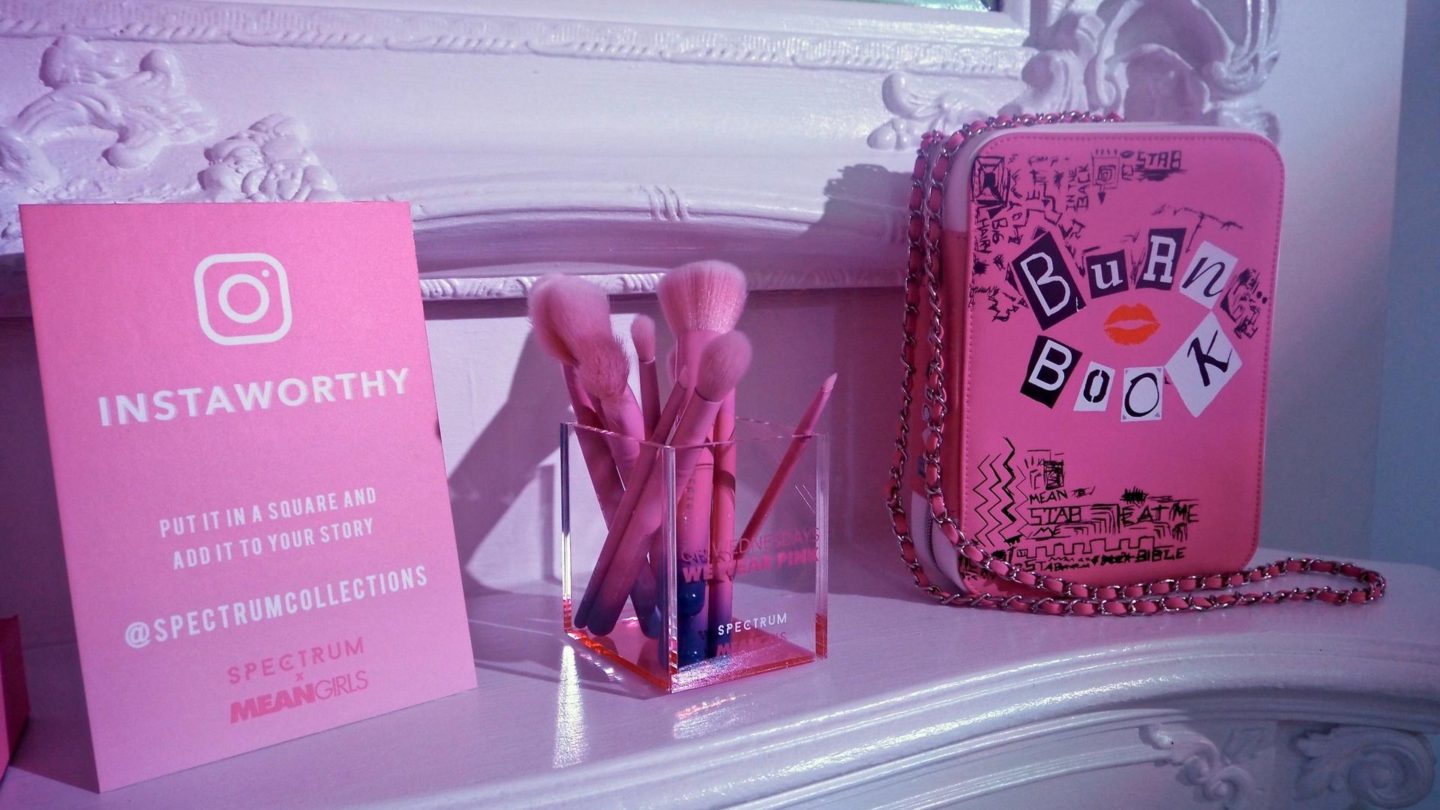 After taking a few snaps around the venue, we headed over to the bar. As it was Wednesday and, "Wednesdays we wear drink pink!" the team at Hotel Chocolat had provided Pink Fizz.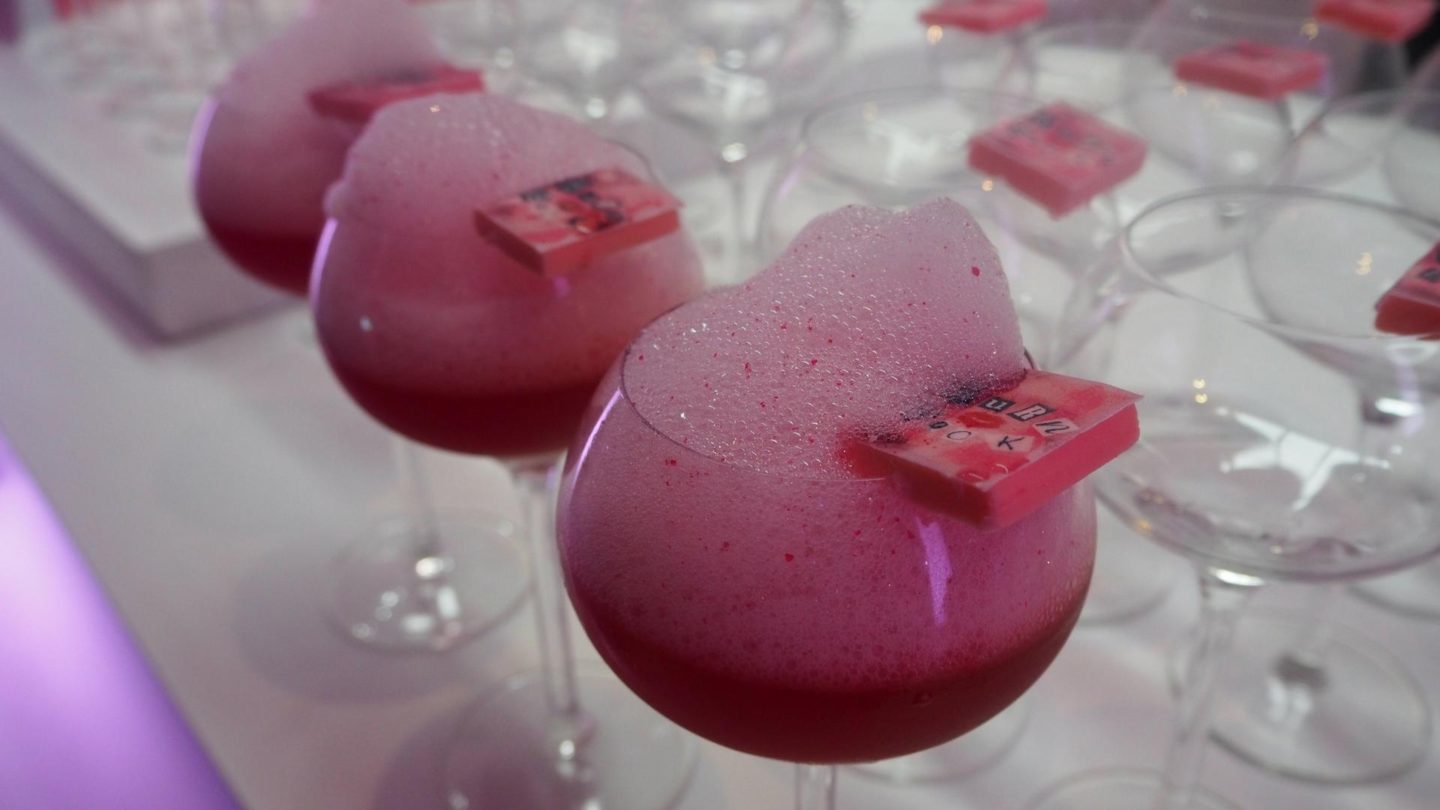 Along with the pink fizz, Coco Tang has mixed up some pink mocktails. Plus, these beautiful Mean Girls inspired cocktails complete with fondant Burn Book. They tasted every bit as good as they looked!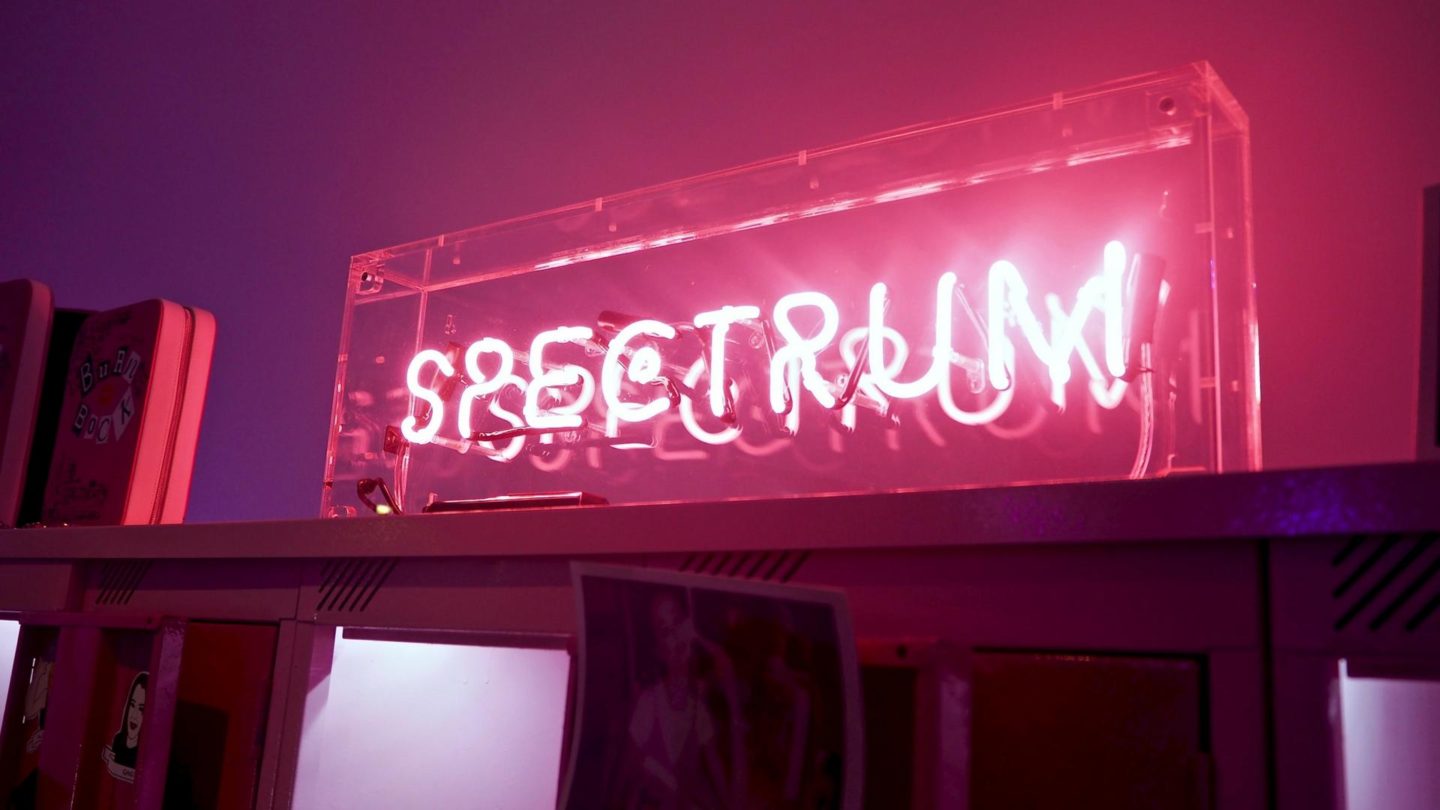 With a cocktail in hand, we decided to have a mingle around and spotted the huge Burn Book (which you could sign with your own messages) and photo-booth. Armed with lots of Mean Girls props we probably spent a little too much time there… But after all, who can say no to a photo-booth?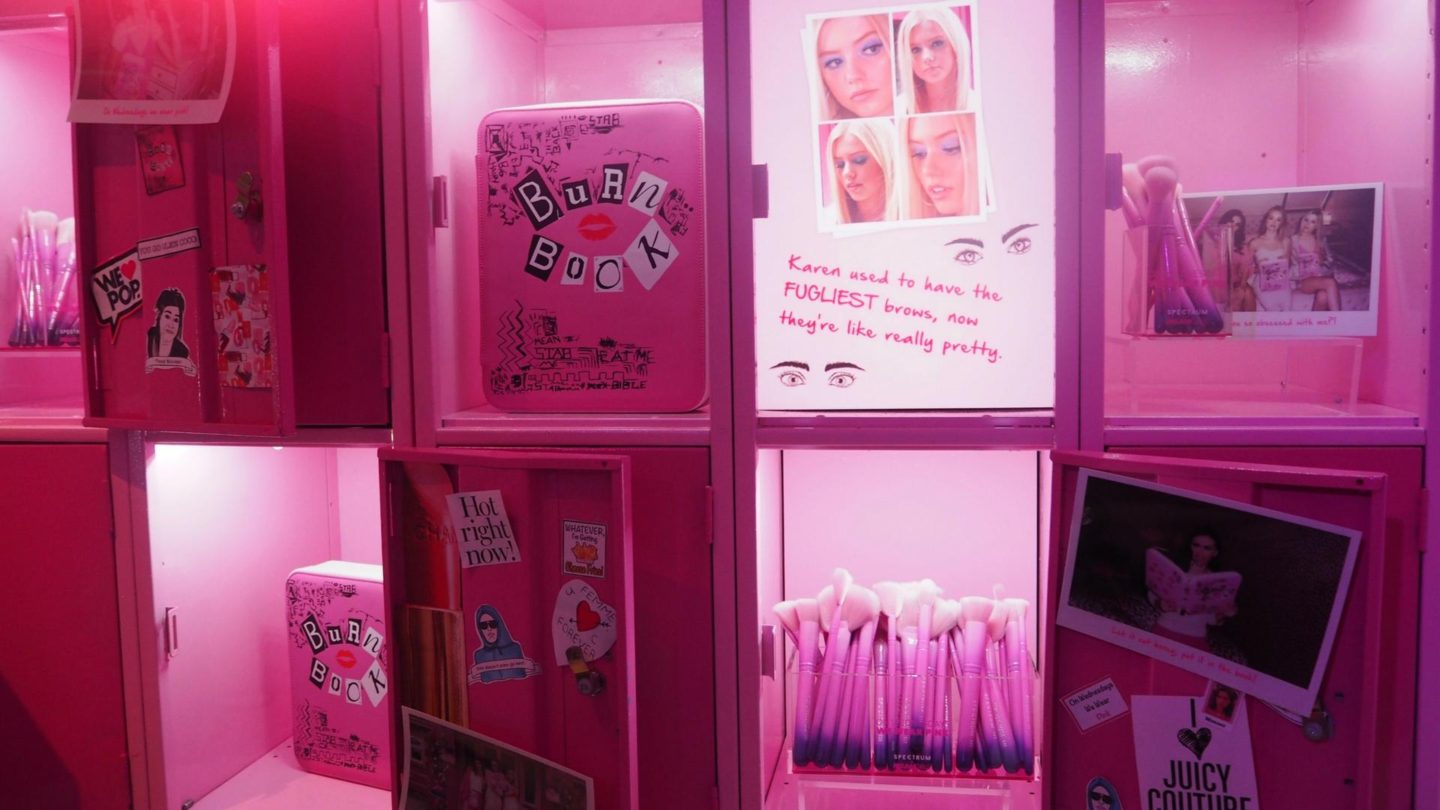 We also headed over to the bright pink lockers displaying the range. Plus each door decorated with Mean Girls quotes and stickers.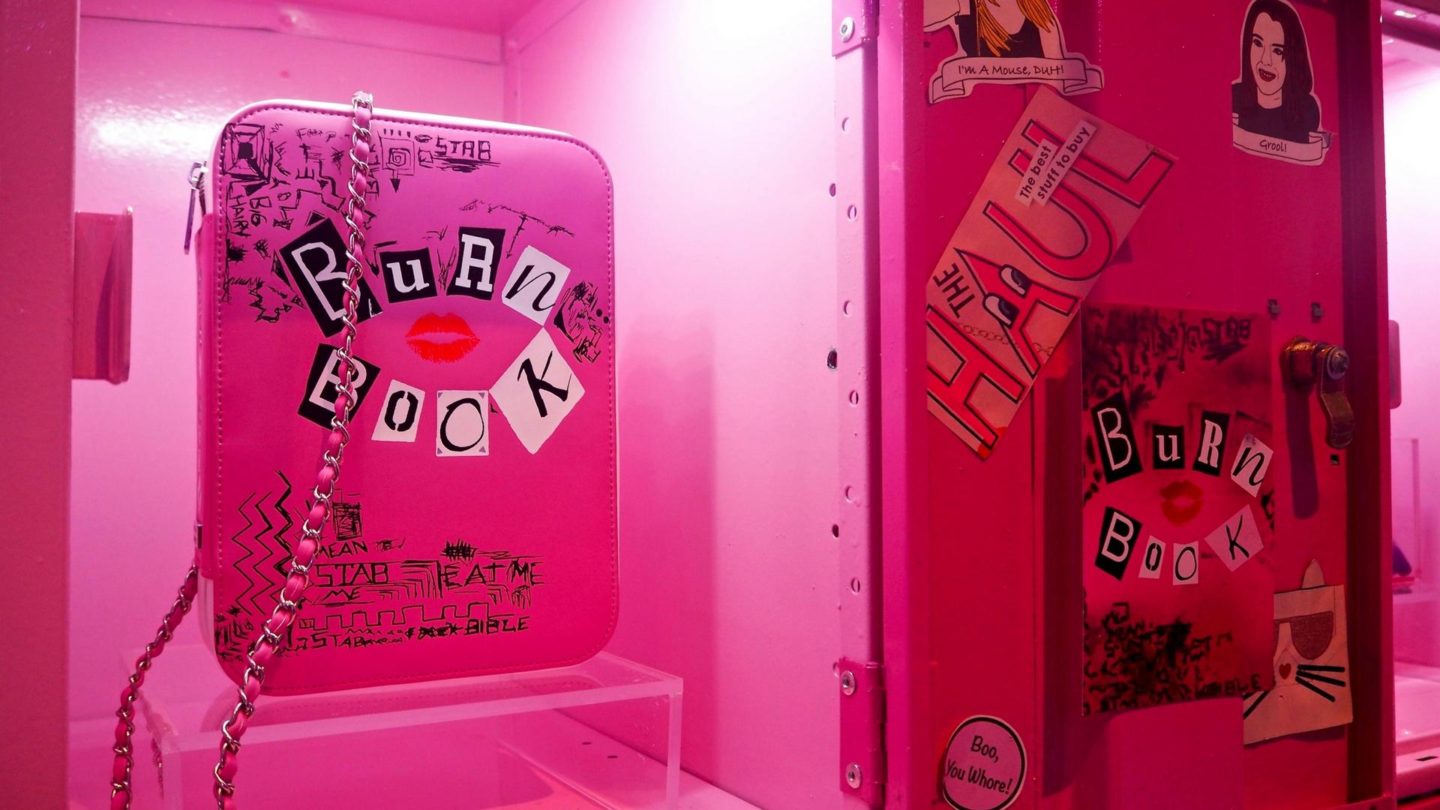 When I said they'd thought out every detail, I wasn't kidding!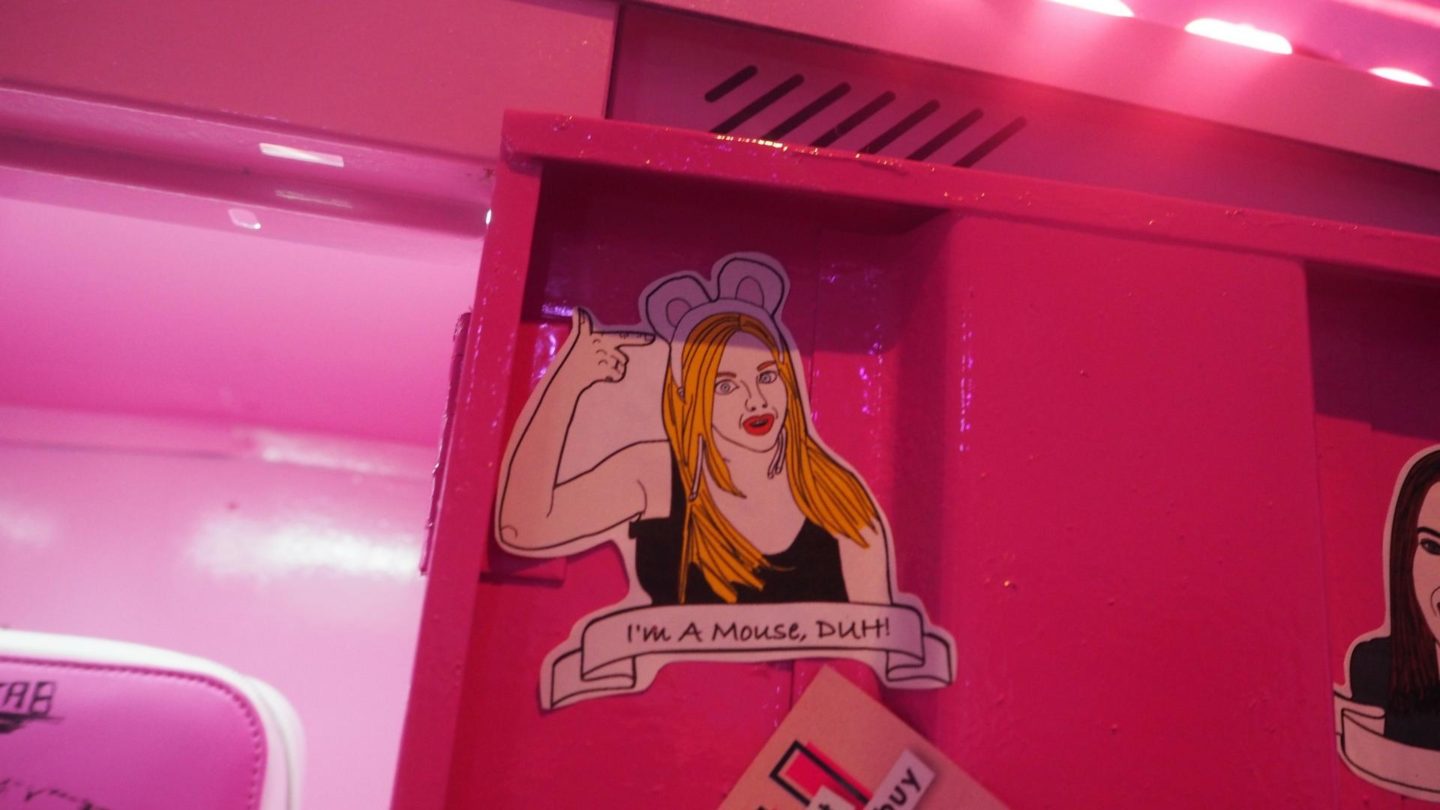 Actors had even been hired to play some of the films key characters. I never thought I'd get to party with Damian and Janice, but it was so fetch.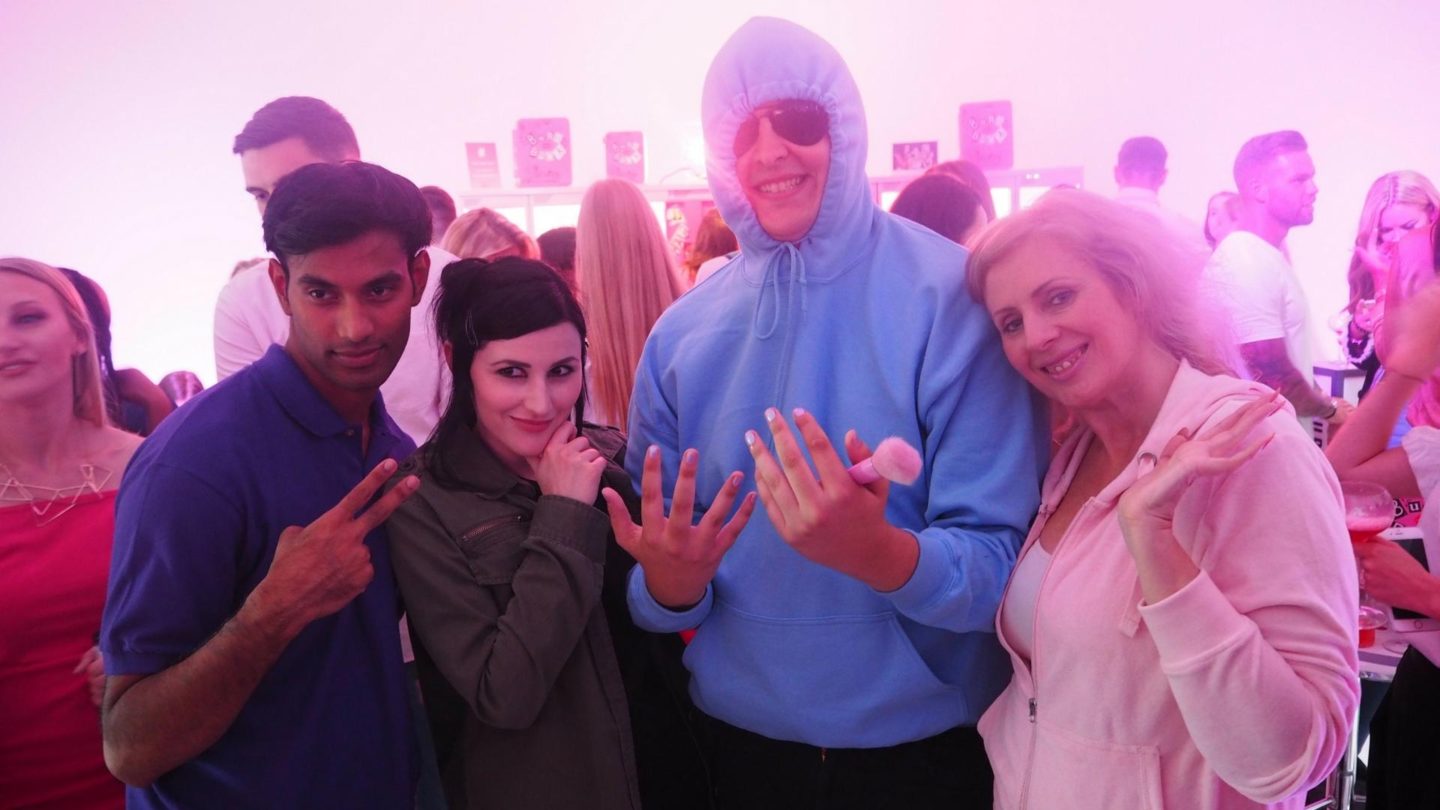 I'd had the most fantastic evening, but to top it off – while leaving we were handed a goodie bag containing lots of treats. Best of all, the 10 Piece Fetch Set from the collection. I was overjoyed! (& couldn't wait to try it out for myself!)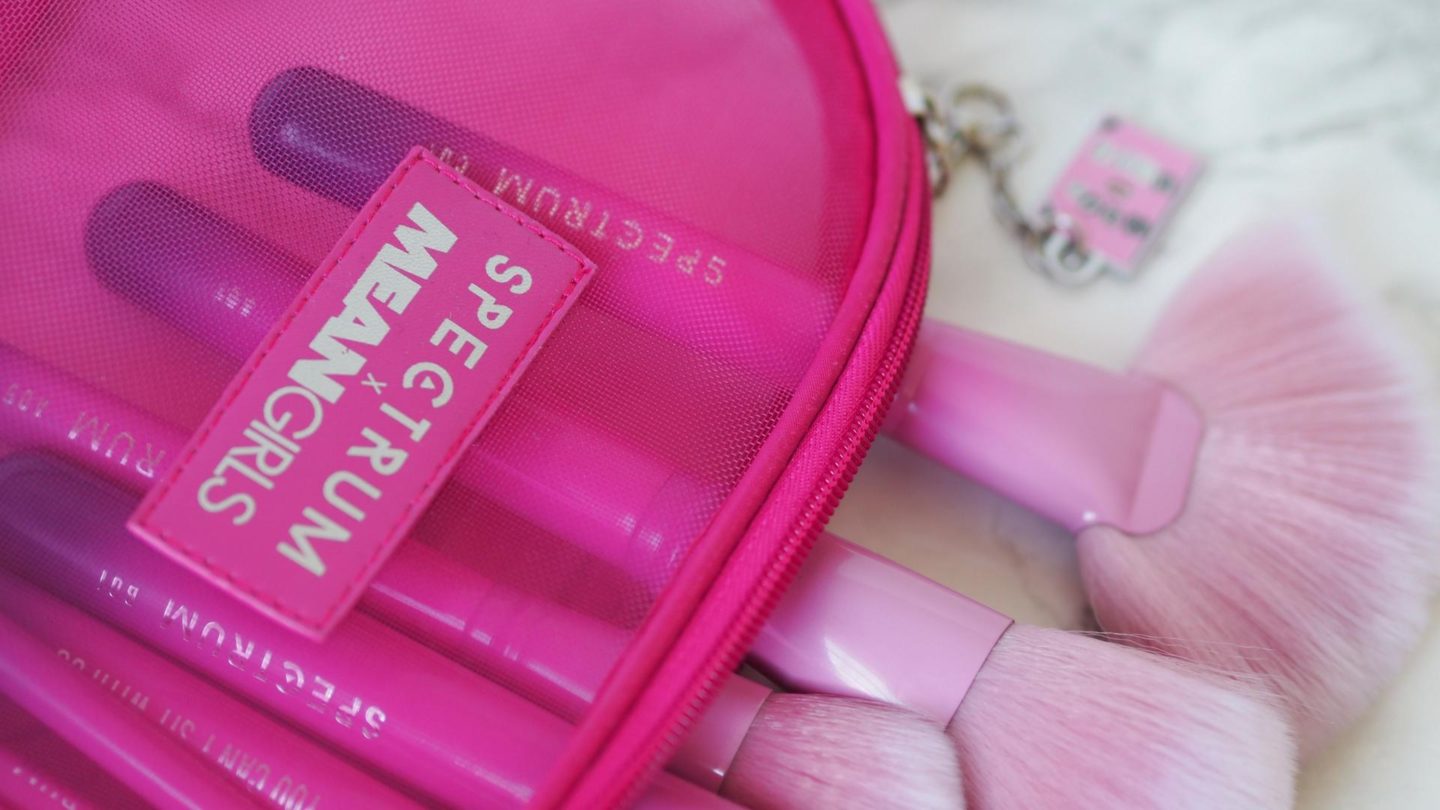 Spectrum X Mean Girls – 10 Piece Fetch Set
As I've come to expect with anything from Spectrum Collections, the quality is absolutely top notch. With such gorgeous, Instagram friendly brushes, you'd think that there may in some instants be a case of "style over substance". However, Spectrum manage to deliver high quality products that look gorgeous time after time. The Mean Girls 10 Piece Fetch Set is no exception. The bristles are soft and an absolute dream to work with.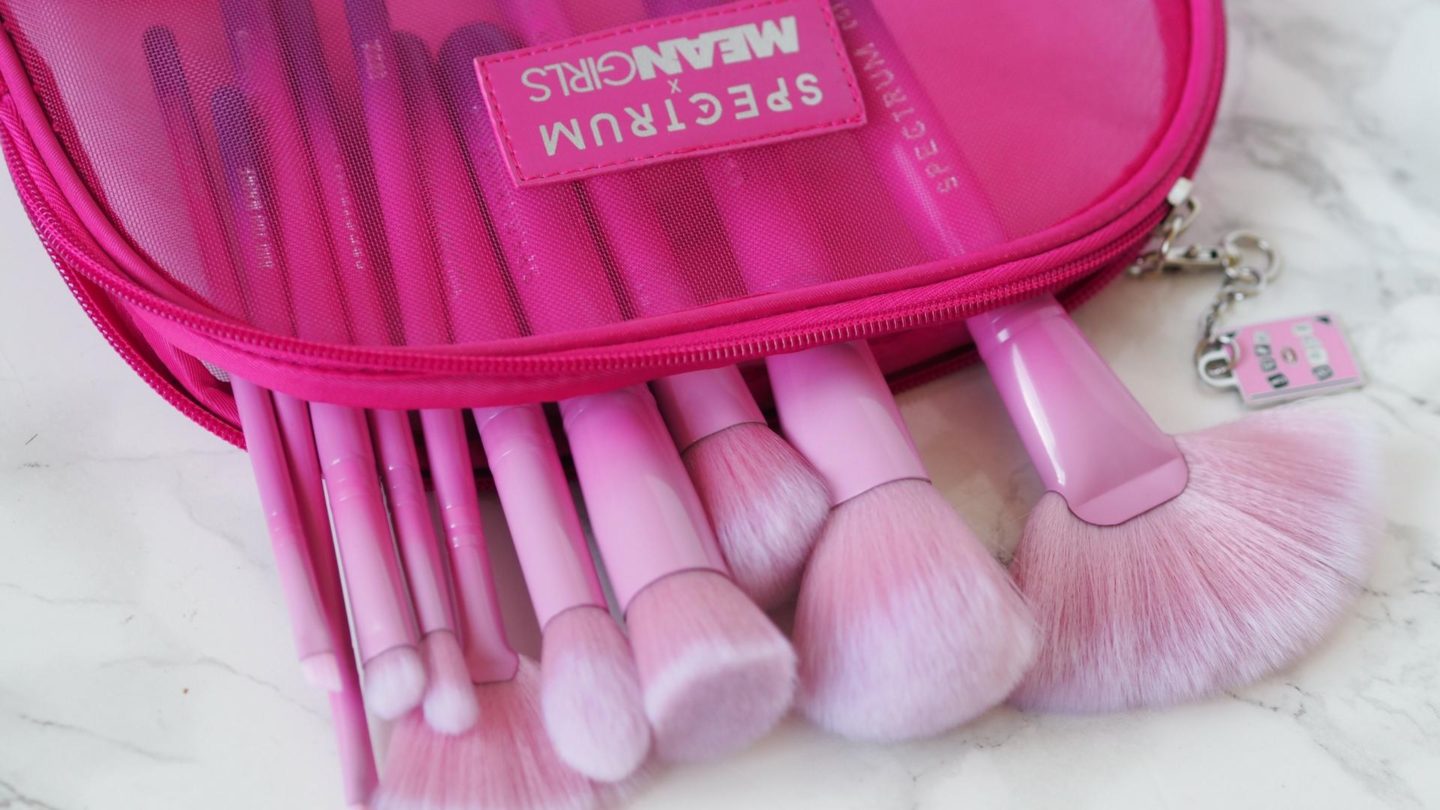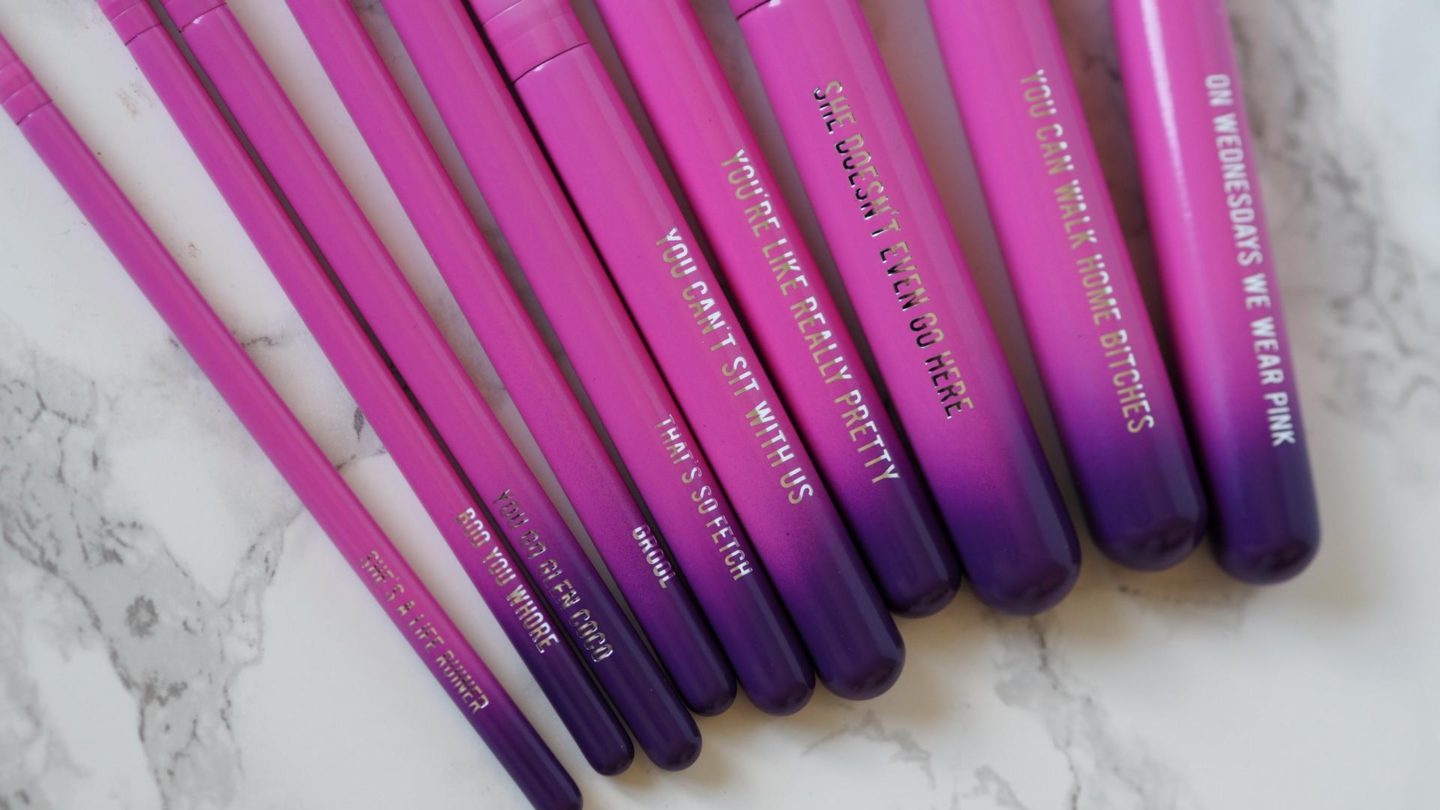 Each brush is engraved with a famous quote from the film and the zip topped with a mini burn book. Showing that the Spectrum Sisters really do have the best eye for detail. No corners have been cut in creating this collaboration and it shows.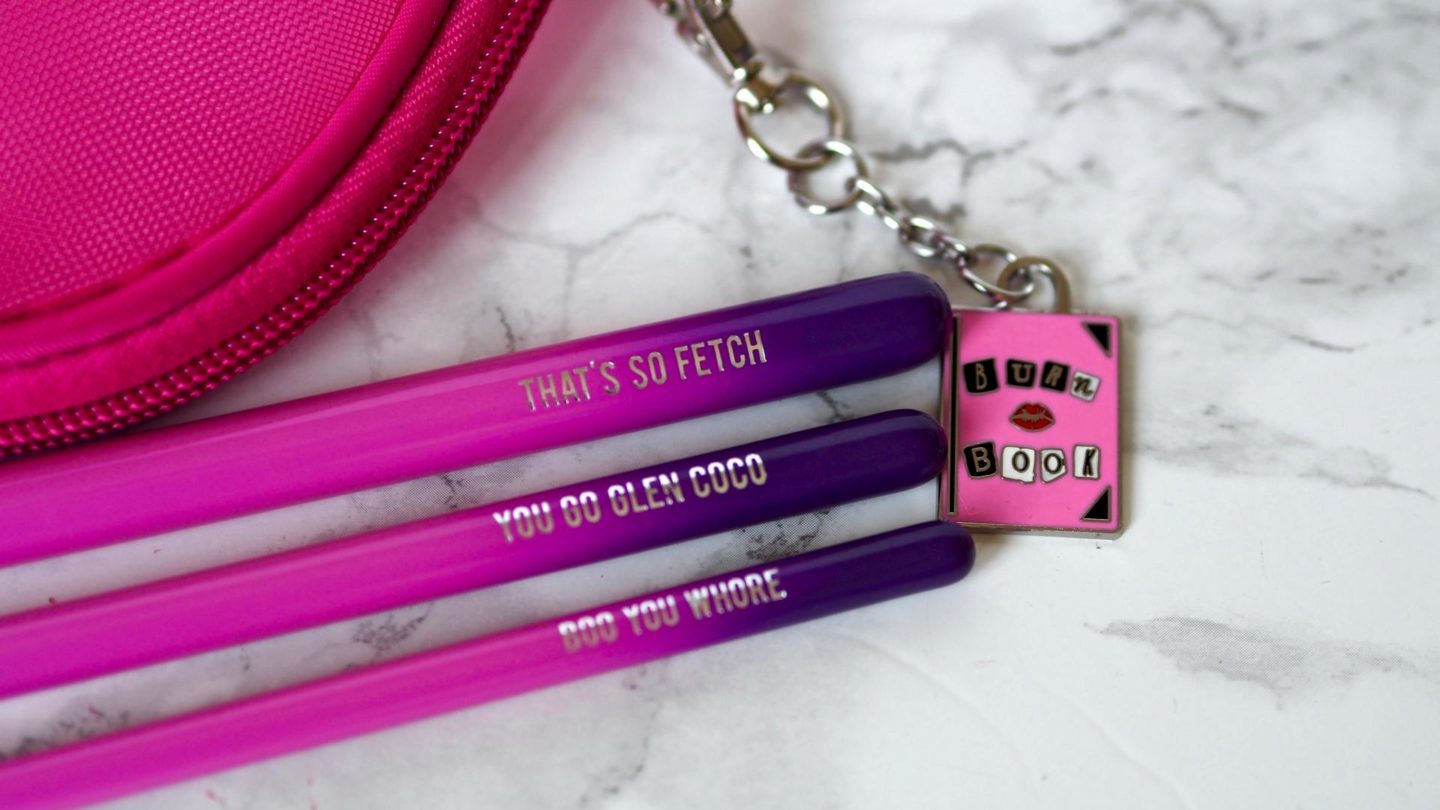 The 10 Piece Fetch Set comes with all ten brushes in a handy pink carry bag and retails at £49.99 on Spectrum's website. If you fancy them in the Burn Book carry case, it's an extra £30 which as a huge fan of the movie I think is so fetch.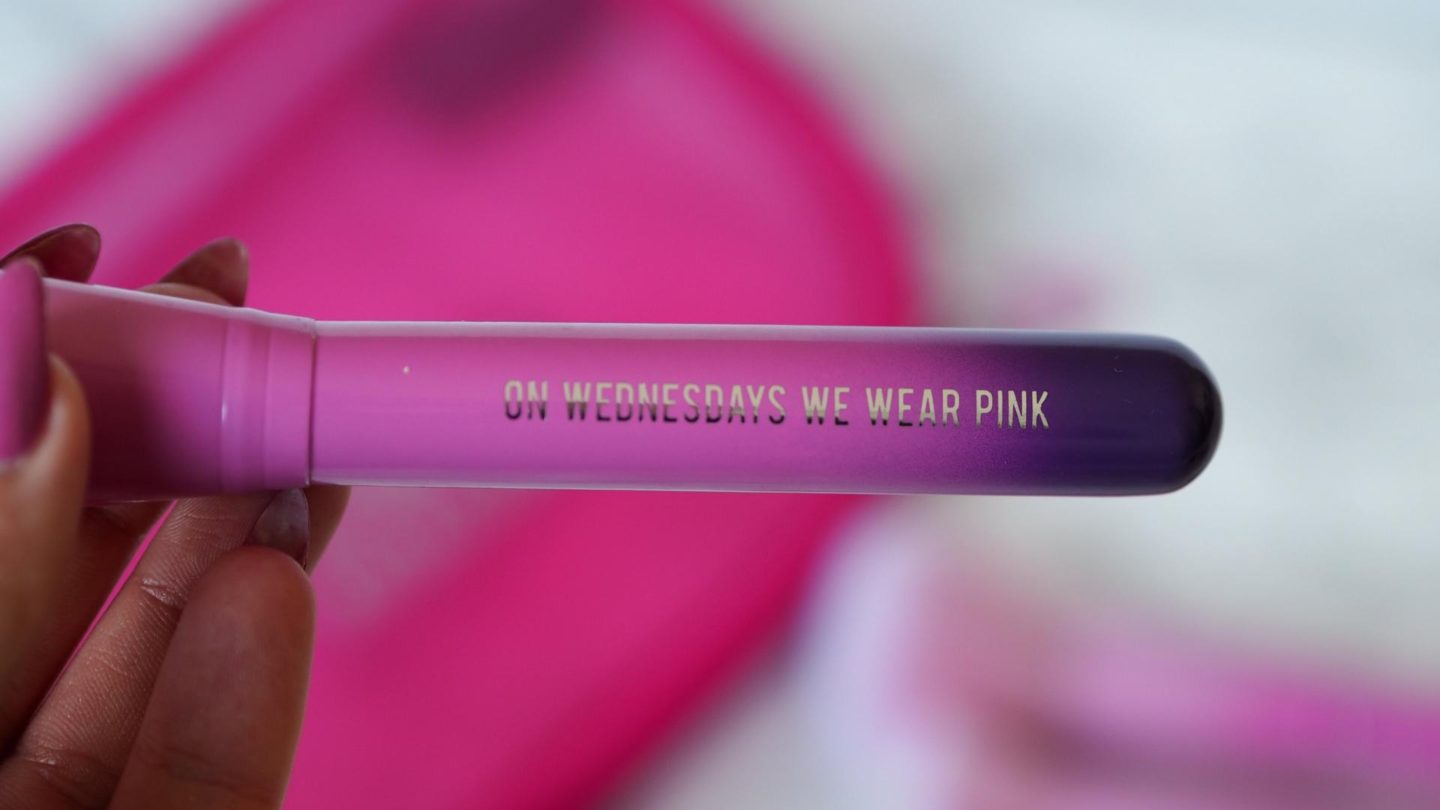 Have you picked up anything from the Mean Girls x Spectrum launch? What did you think?
Find me on;
Bloglovin' | Twitter | Instagram